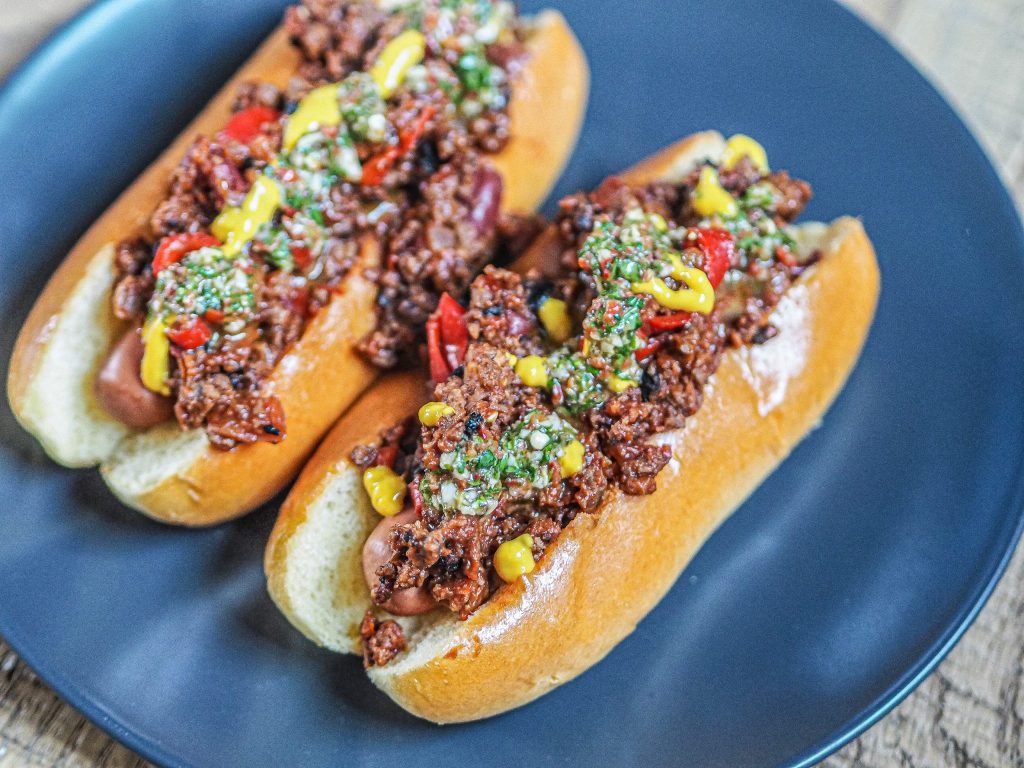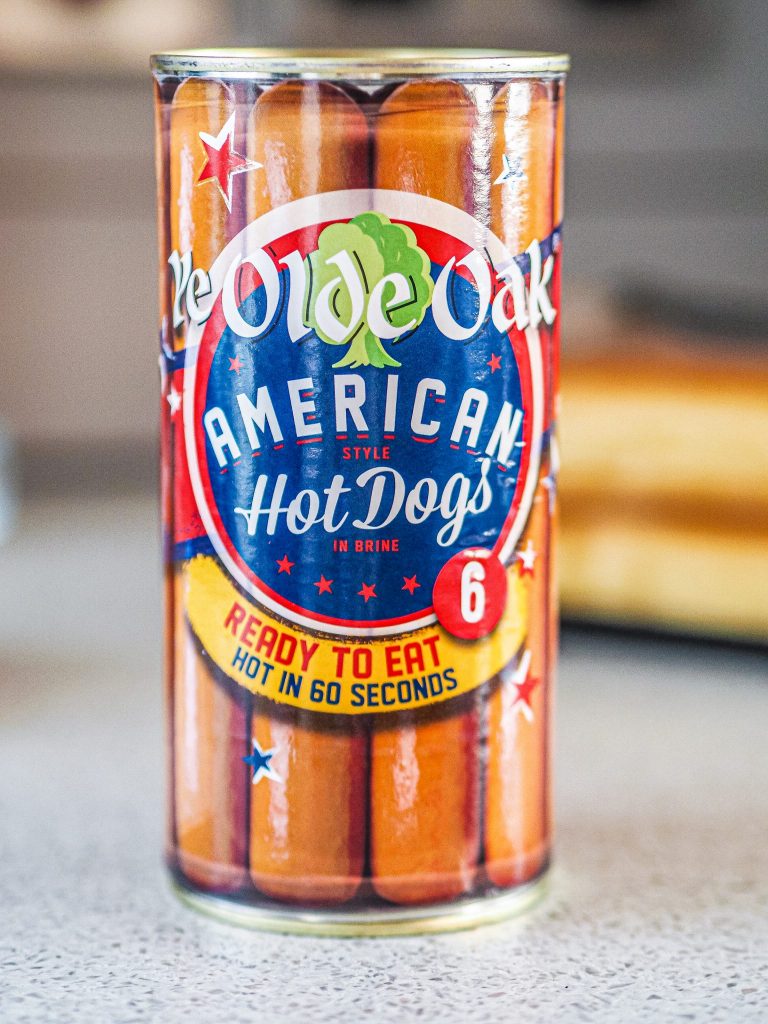 Hot Dog Recipes
I was recently sent these hot dogs from Ye Olde Oak, and challenged to make some fun hot dog recipes with them. Since we went to New York and found an amazing hidden gem of a bar that served a pitcher of beer and 4 hot dogs for $16, these have been my guilty pleasure! We've had a few nights since where we recreate them at home, so I thought it would be fun to level up our standard hot dogs and try something new with them.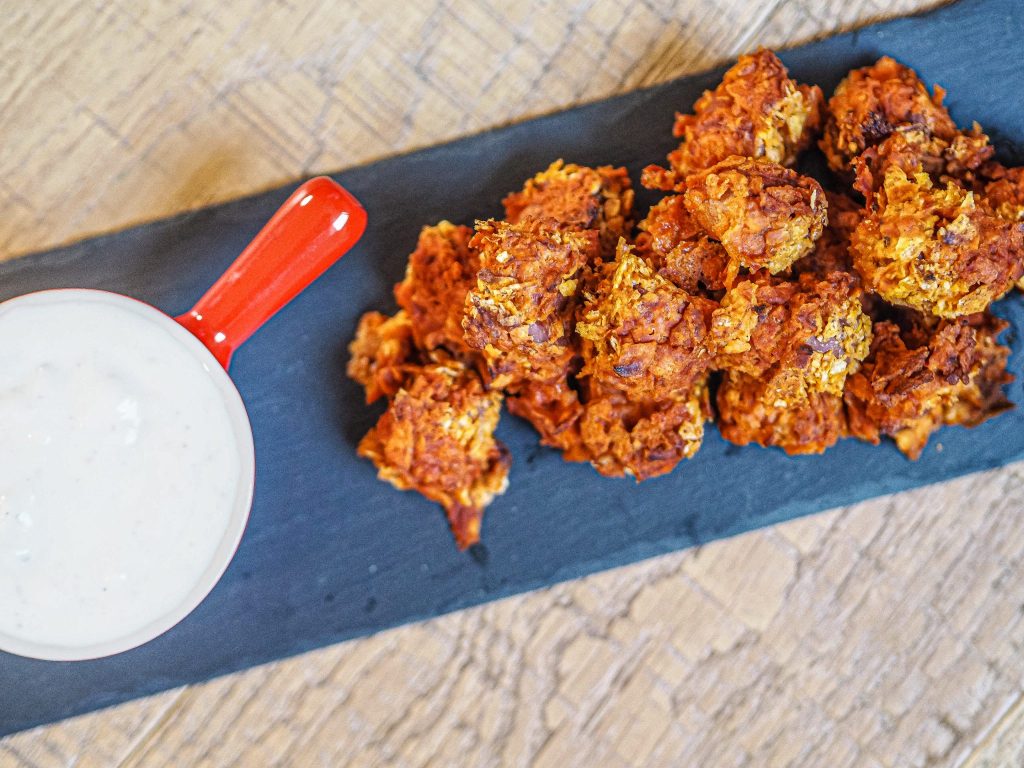 Buffalo Hot Dog Bites
I saw someone making some cauliflower buffalo bites with a similar recipe, so thought this could be a good starter or party food-style option. I also made a blue cheese sauce for dipping, that goes perfectly with the sharp spice of the bites.
Buffalo Bites
– Hot dogs slices into bitesize chunks
– Flour
– Water
– Buffalo Seasoning
– Salt and Pepper
– Spicy Tortilla Chips
– Franks Red Hot Sauce
Mix the flour and spices together, then add water until the consistency is smooth but not too runny – similar to a pancake batter. You don't want it to be lumpy but you want it to coat the bites without running off. Crush the tortilla chips in a bag then add to a bowl. Take the hot dog bites and dip in the flour mixture, followed by the crushed chips. Place on a baking tray and bake for 12 mins. Take out and coat with the franks, then bake for a further 5-8 mins.
Blue Cheese Sauce
– 1/2 cup Blue Cheese
– 3 tbsp milk
– 3 tbsp soured cream
– 2 tbsp mayo
– 2 tsp white wine vinegar
– 1/2 tsp garlic powder
– salt & pepper
Crumble the blue cheese and mash it with the milk until the consistency is smooth and not too chunky. A little like cottage cheese. Mix the rest of the ingredients in. This is great for salads and dipping, and keeps in the fridge for up to a week.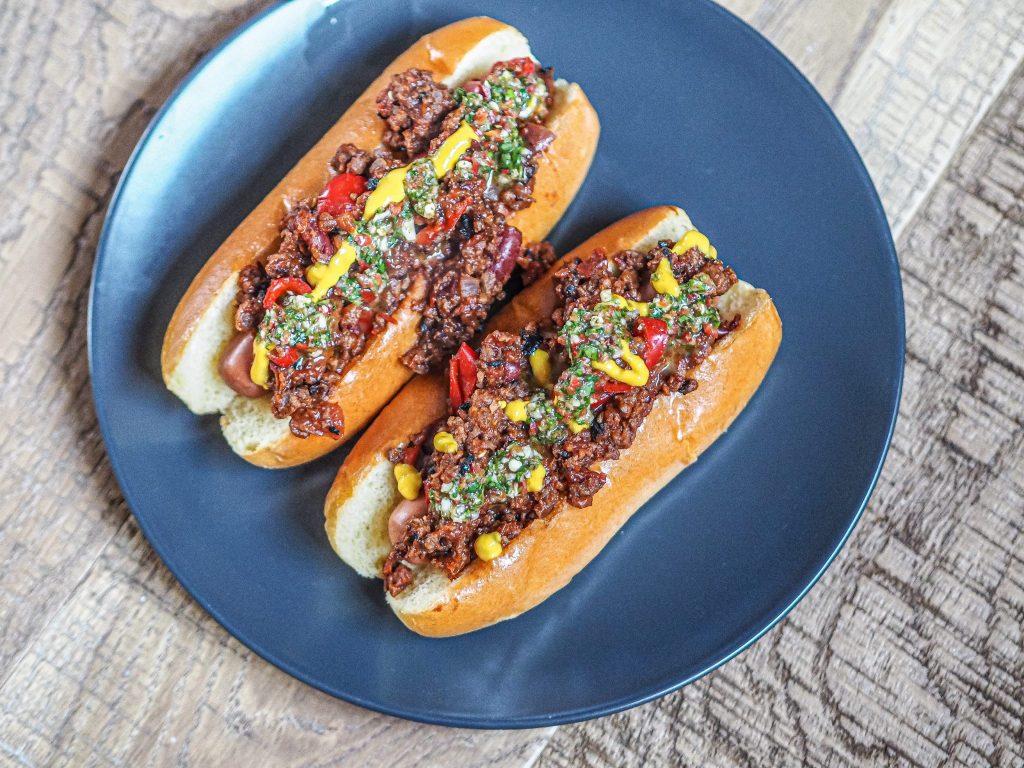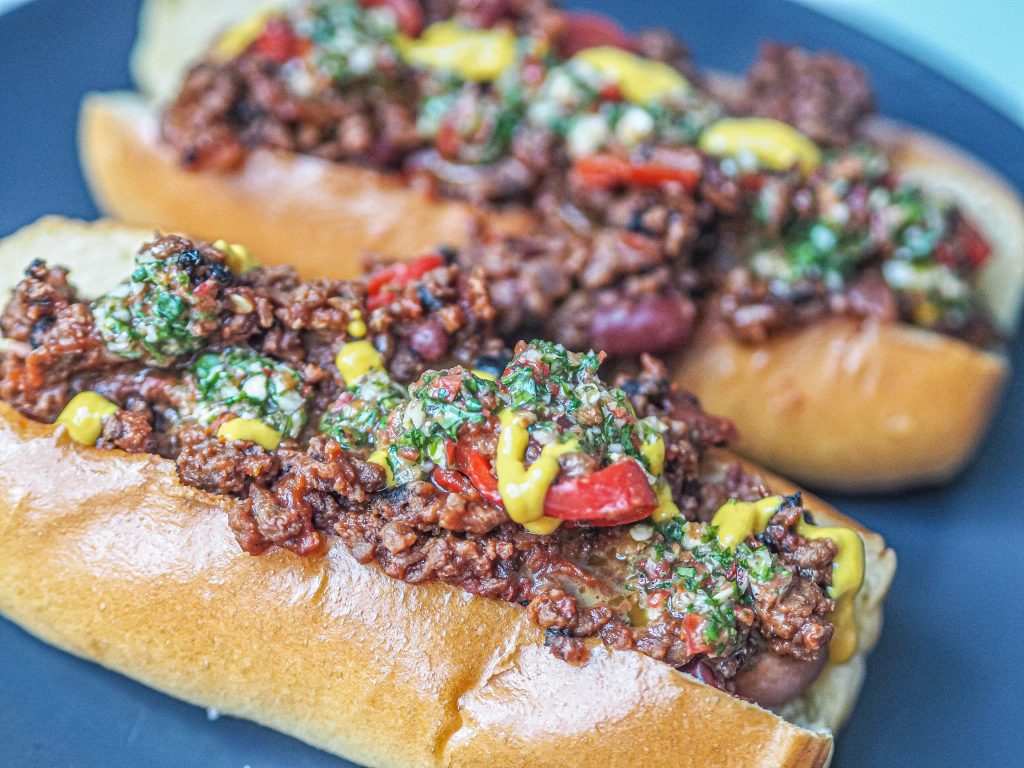 Sloppy Joe Hot Dogs
If you want something a little more traditional that serves as a main meal, try these sloppy Joe hot dogs! Your standard dog, loaded with spicy chilli and topped with chimichurri and mustard.
I used a quorn mince as I had it in the fridge, and made a basic chilli recipe with tinned tomatoes, kidney beans, fresh chilli and spices. You can use this as a base and then add anything you fancy for toppings! Its still pretty simple and easy to throw together with ingredients you usually have at home, but makes the standard hot dog in a bun a little more exciting!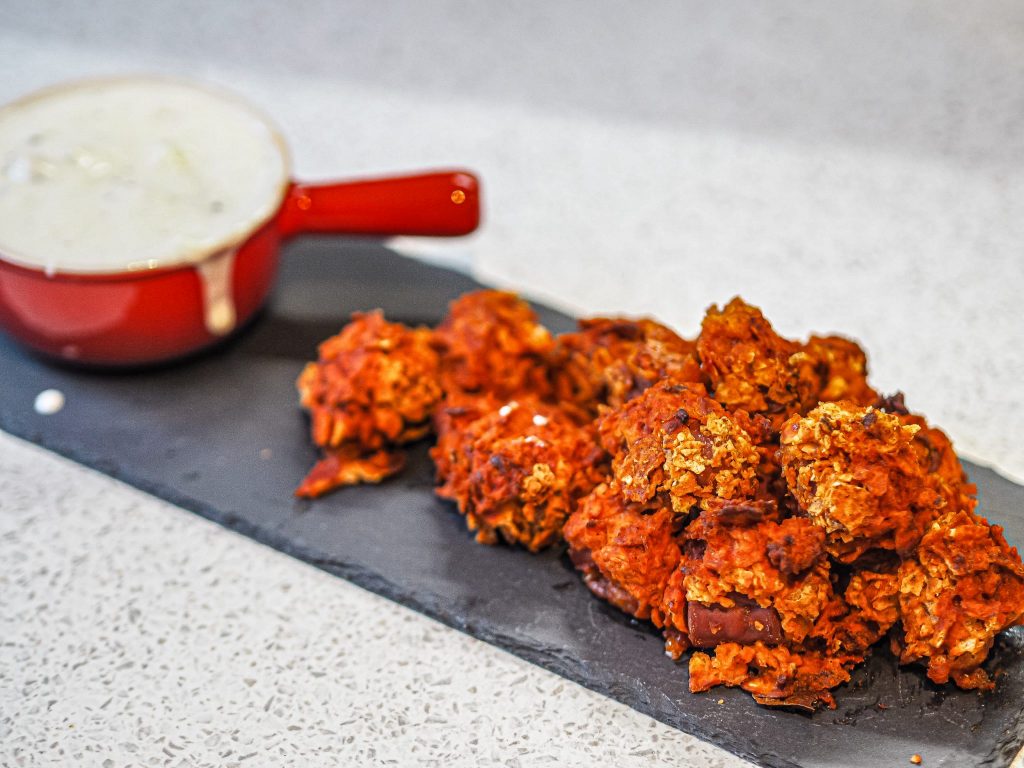 They may not seem like the most exciting ingredient, but I love to have a super easy junk food night sometimes. You can't go wrong with a pile of hot dogs and big jug of beer, and if you want to level up your hot dog night, try these recipes for something a little different!
LL x
You can find more foodie posts here and here.
*Gifted items.