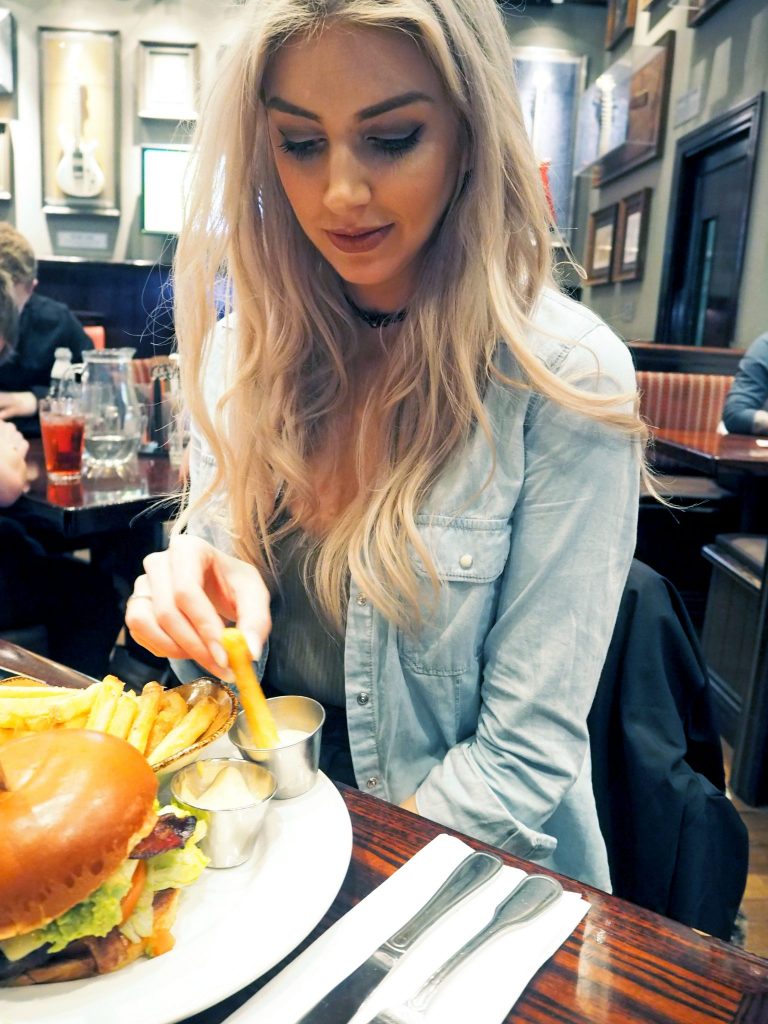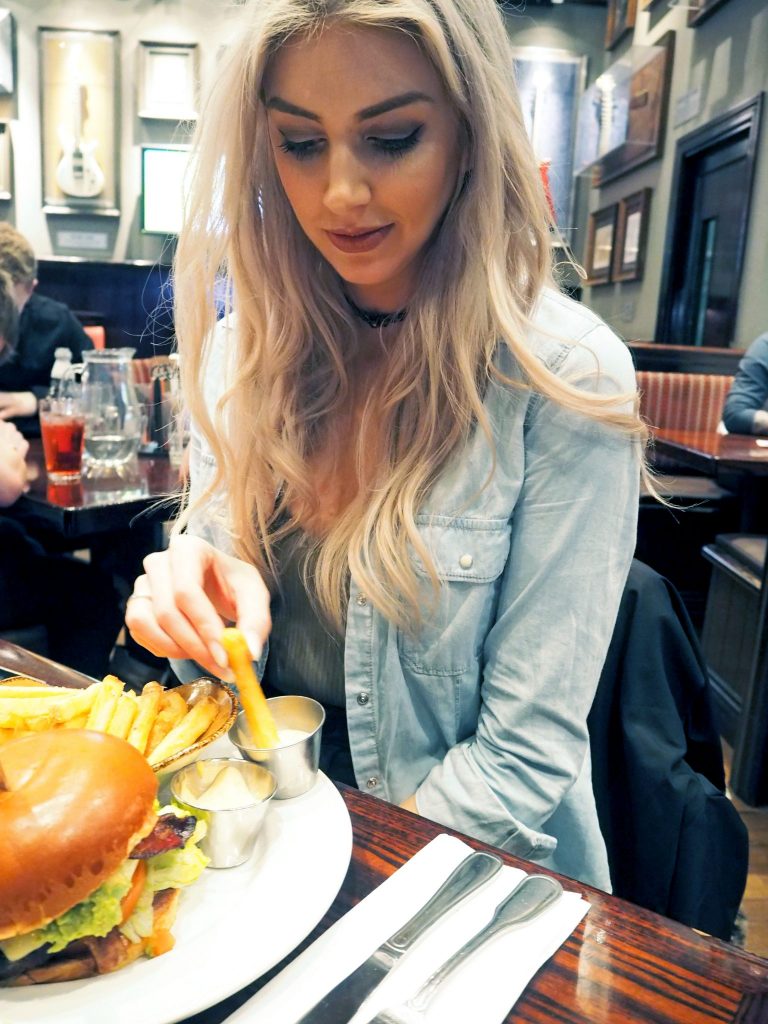 If you saw my recent posts with Hard Rock Cafe – you will know I am a fan. Read all about their amazing cocktail event – Raise the Rhuf here, and the awesome new Signature Series tee with Pitbull here.
Hard Rock Cafe is just an awesome brand, and every time I visit, I really do have the best time. The staff are incredibly friendly and helpful, the food is delicious, not to mention the awesome cocktails, the whole atmosphere of the venue and the vibe you get in each location.
As you can imagine, I snapped up the chance to head back to their Manchester Restaurant and try some more of their food. They were kind enough to pop me in the diary on a super busy Saturday afternoon, so we headed down to the Printworks venue, eager for burgers and a cold beer.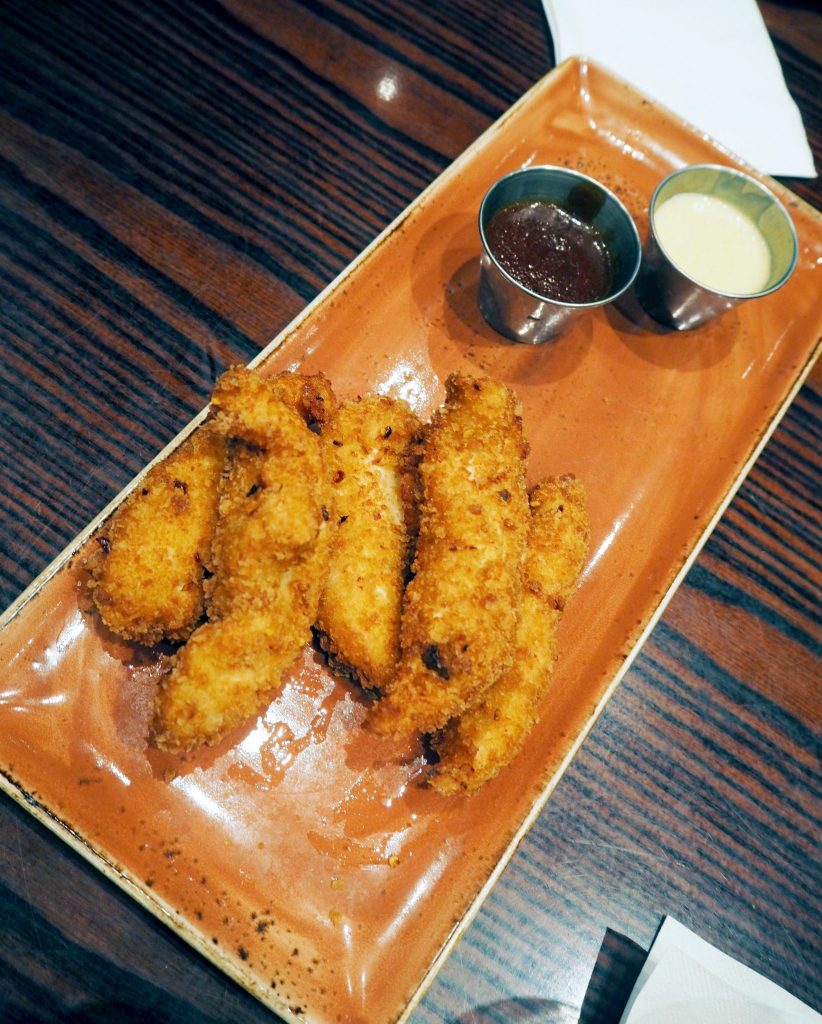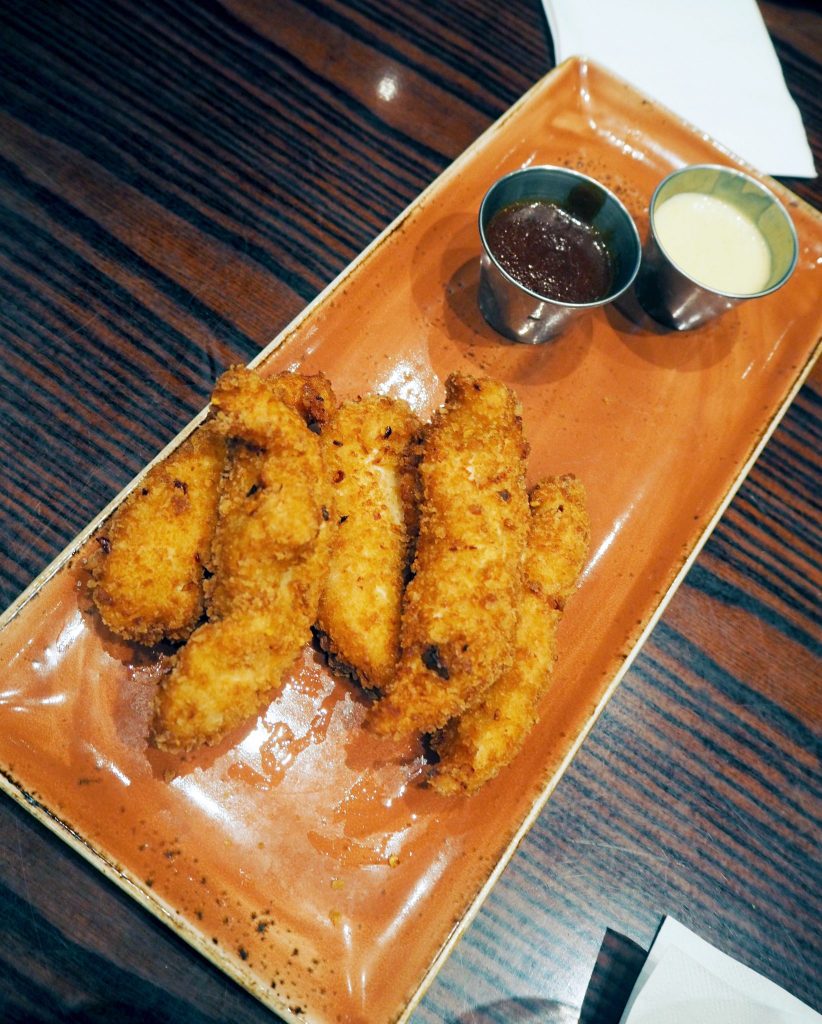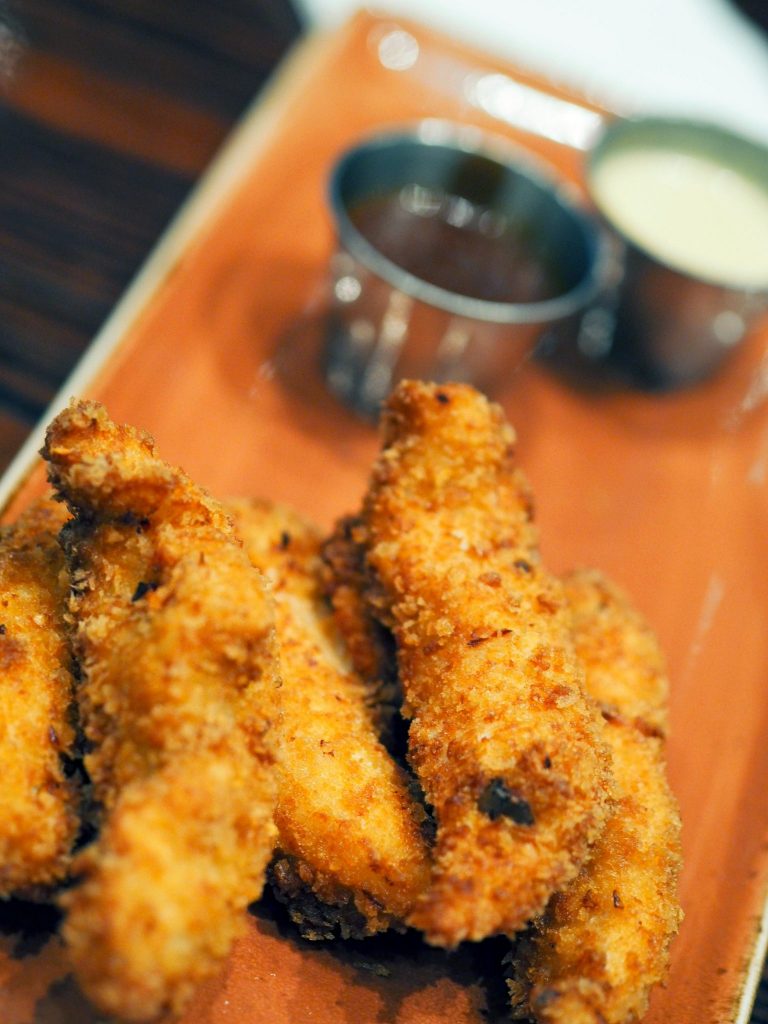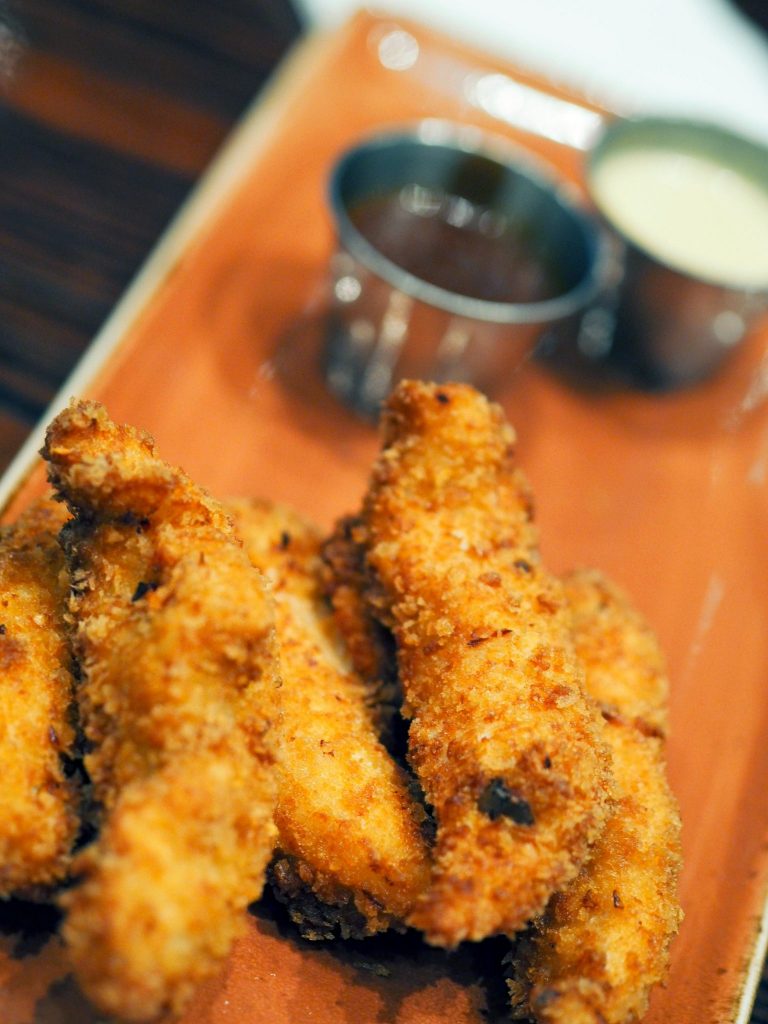 Although we knew the portion sizes would be big enough for us to be completely full from a main dish each, we just couldn't resist sharing some of the Tupelo Chicken Tenders to start. They are delicious, hand-breaded and lightly fried tenderloins of chicken, served with honey mustard and warm hickory barbecue sauces on the side – highly recommended!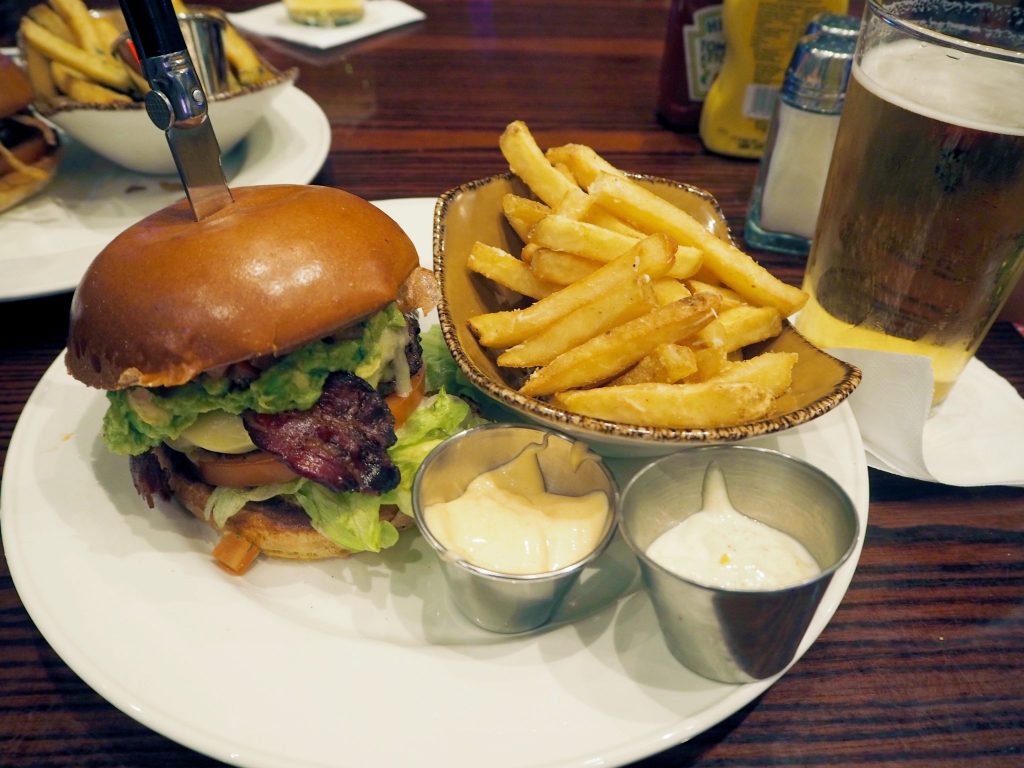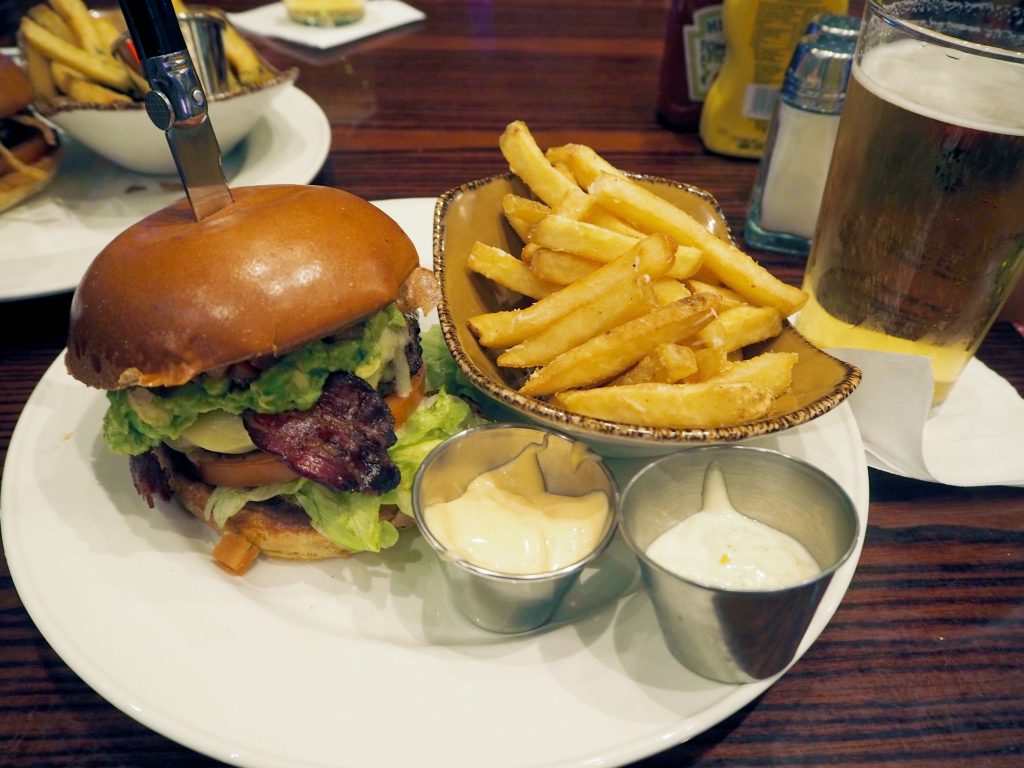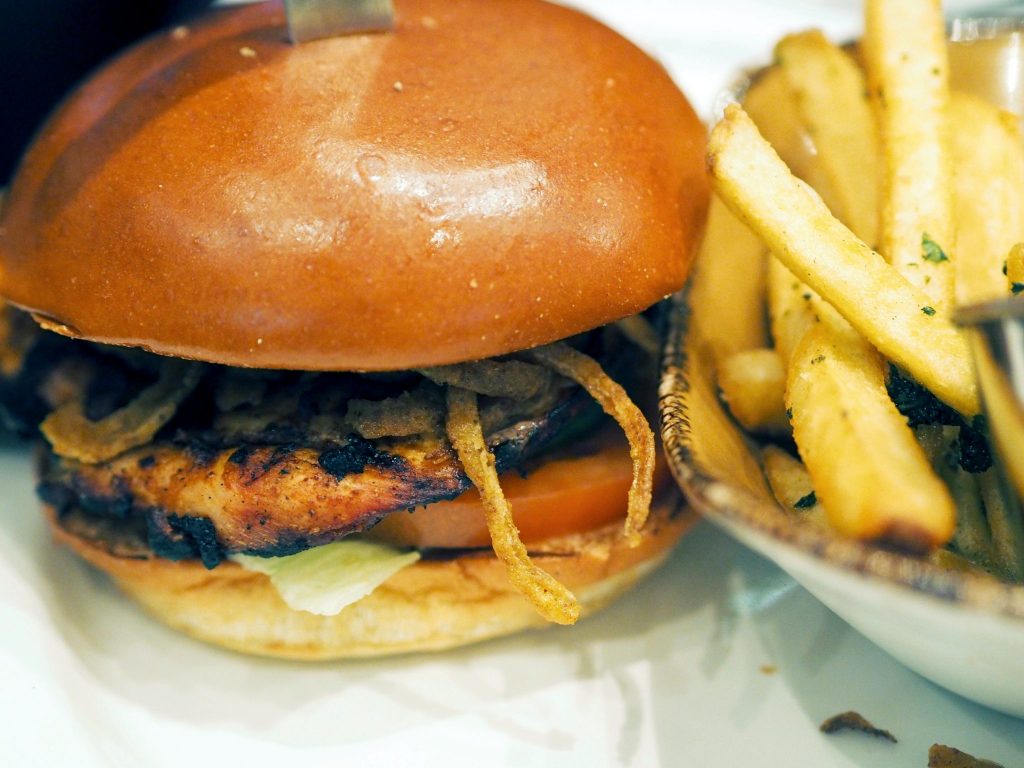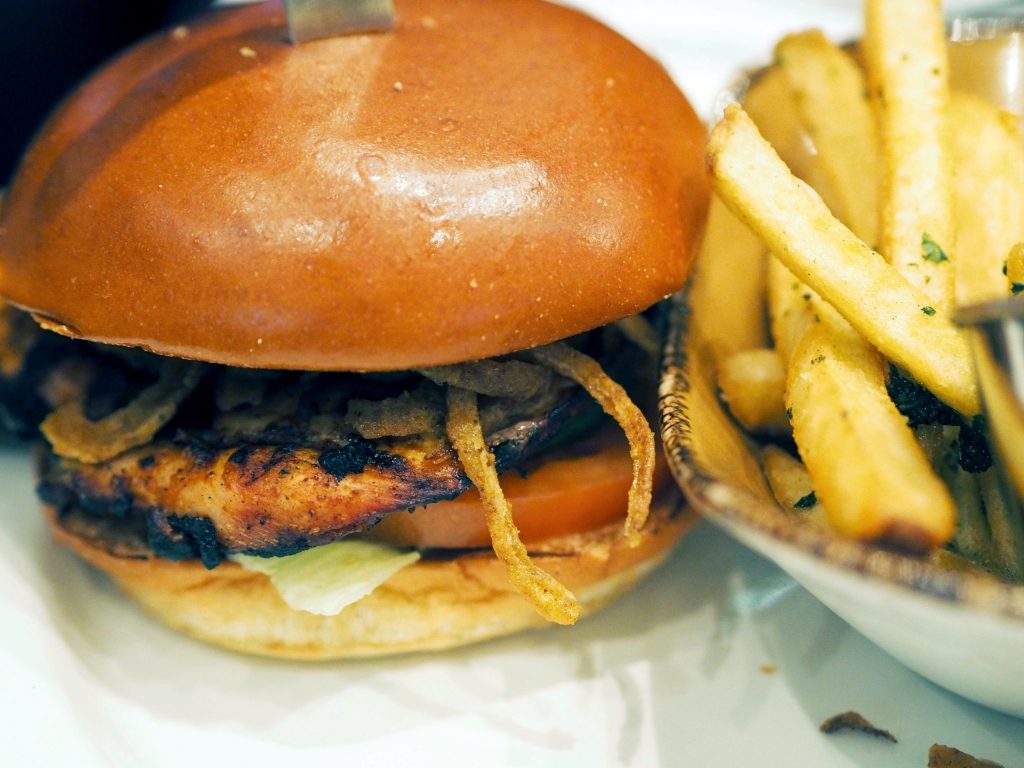 For mains we went for The Fiesta Burger, and we decided to upgrade to some of the artisan french fries – with this burger we had the Herb and Garlic Fries with Chimichurri Mayo. For the second dish we couldn't resist trying the Local Legendary™ Burger, which was the Tandoori Spiced Chicken Burger. This one is a dark meat chicken patty seasoned with aromatic spices and fresh herbs, topped with mint mayonnaise and served with a side of cucumber. We also upgraded to the Parmesan Romano Fries with Garlic Aioli.
The Local Burger was a hit! The flavours were really different and punchy, but just worked so well as burger. If you like indian food then this one is a must-try. The Parmesan fries we had with the one were our favourites of the two fries – the parmesan coating was so tasty, and gave the fries an extra crunch on the outside, complimenting the light and fluffy potato inside.
The Fiesta Burger was an obvious choice for us – as Mexican Food lovers it was right up our street, and did not disappoint. This one consisted of the delicious Hard Rock proprietary burger blend of premium grade beef, combining the flavours of brisket and prime rib, then topped with roasted jalapeno salsa, melted Jack cheese, freshly made guacamole, pico de gallo, crisp lettuce and vine-ripened tomato. The chunky handmade guacamole totally made this burger and it is certainly a new favourite for me.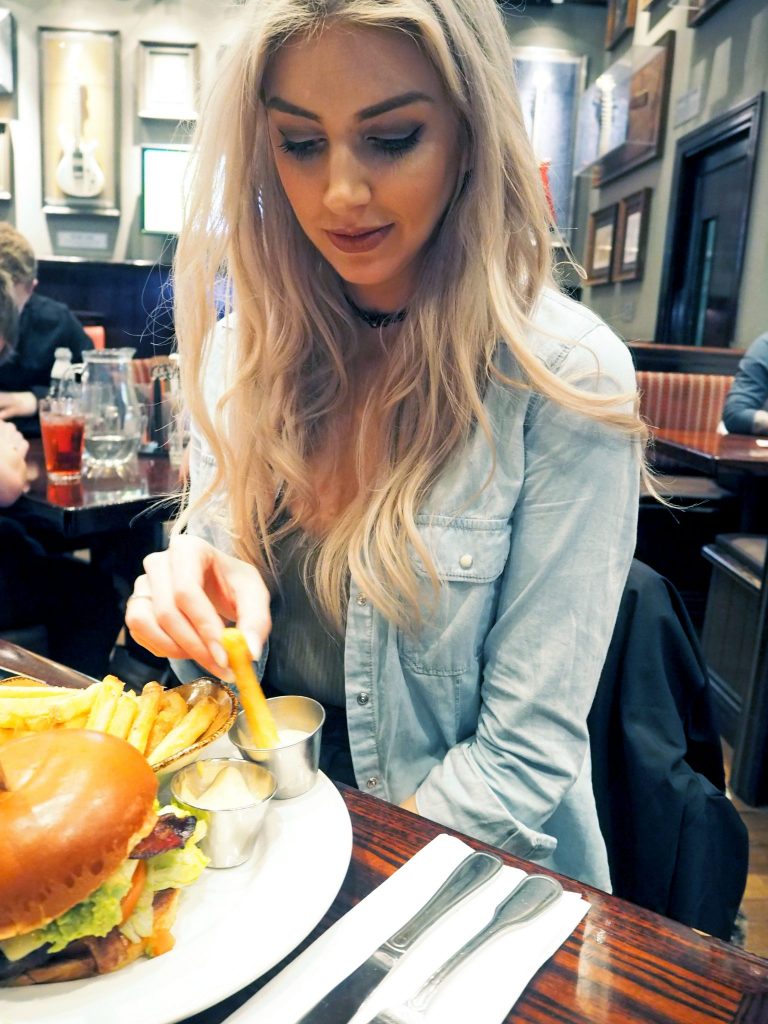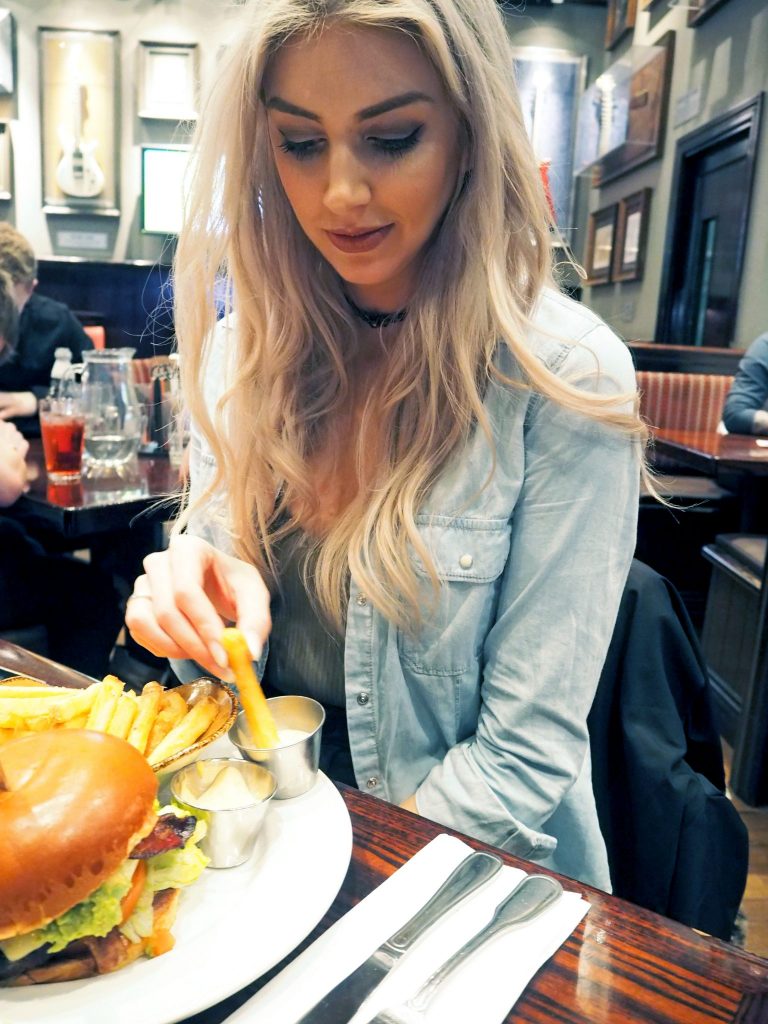 Once again, Hard Rock Cafe are winners in my book. Every last bite of the food was delicious, drinks were perfect, service was a step ahead of the rest, and all whilst serving a full restaurant on a busy Saturday afternoon. I love the whole concept and would recommend a visit to the Manchester Hard Rock Cafe, or even just your local venue, if you haven't tried it. I do feel that some chain restaurants can get a bad name, but this certainly shouldn't be one of them.
Have you tried any of the Local Legendary Burgers? What is your favourite burger topping?
LL x
*A huge thank you to Hard Rock are for being awesome hosts and kindly gifting the above. As always, all opinions are my own.