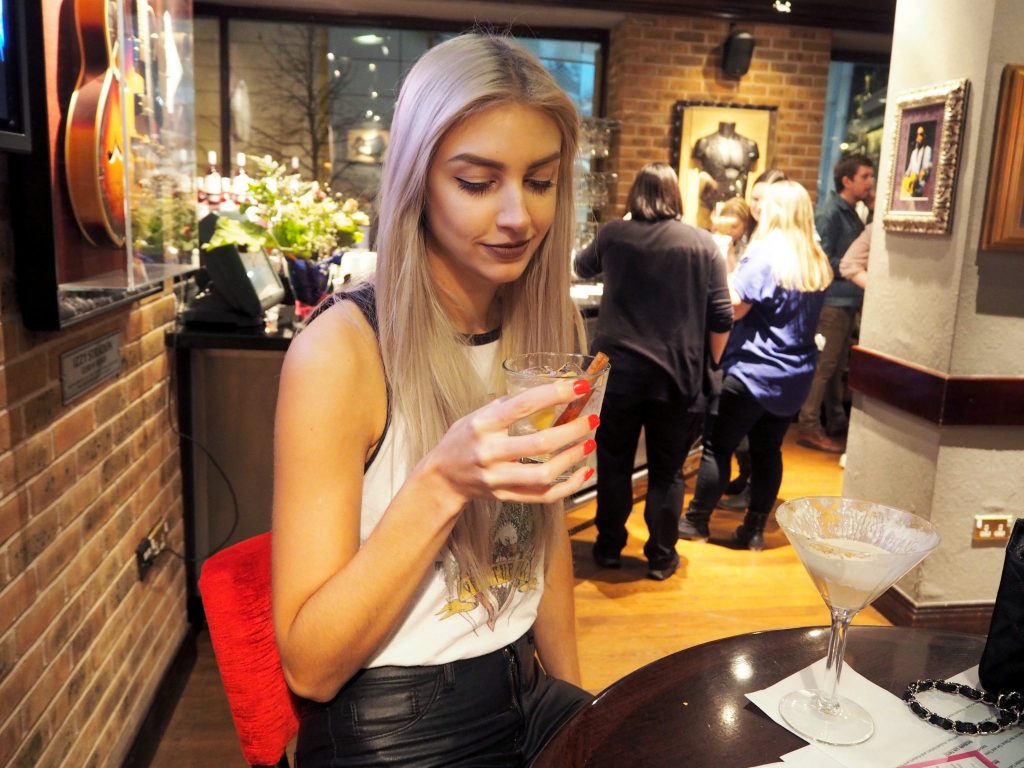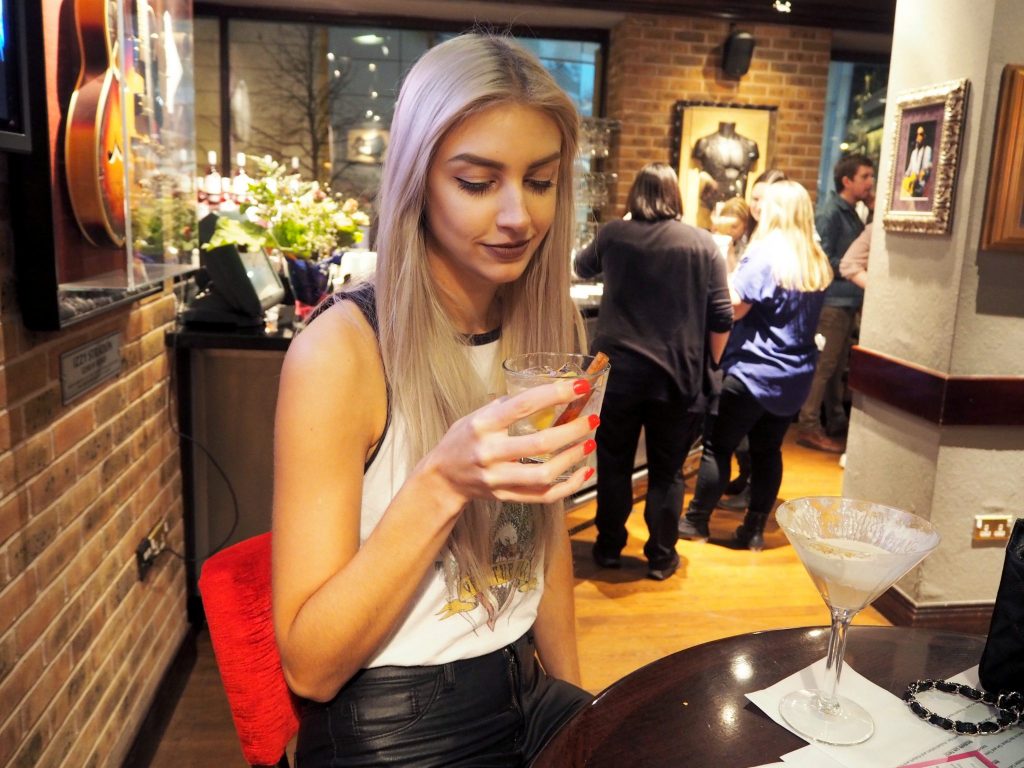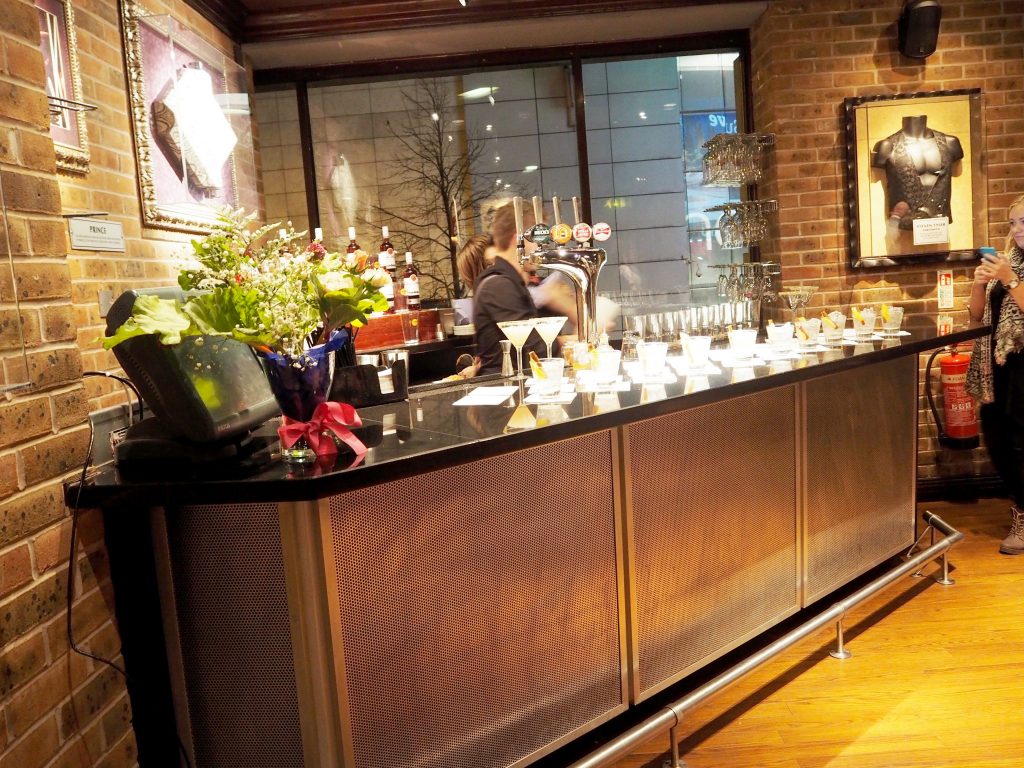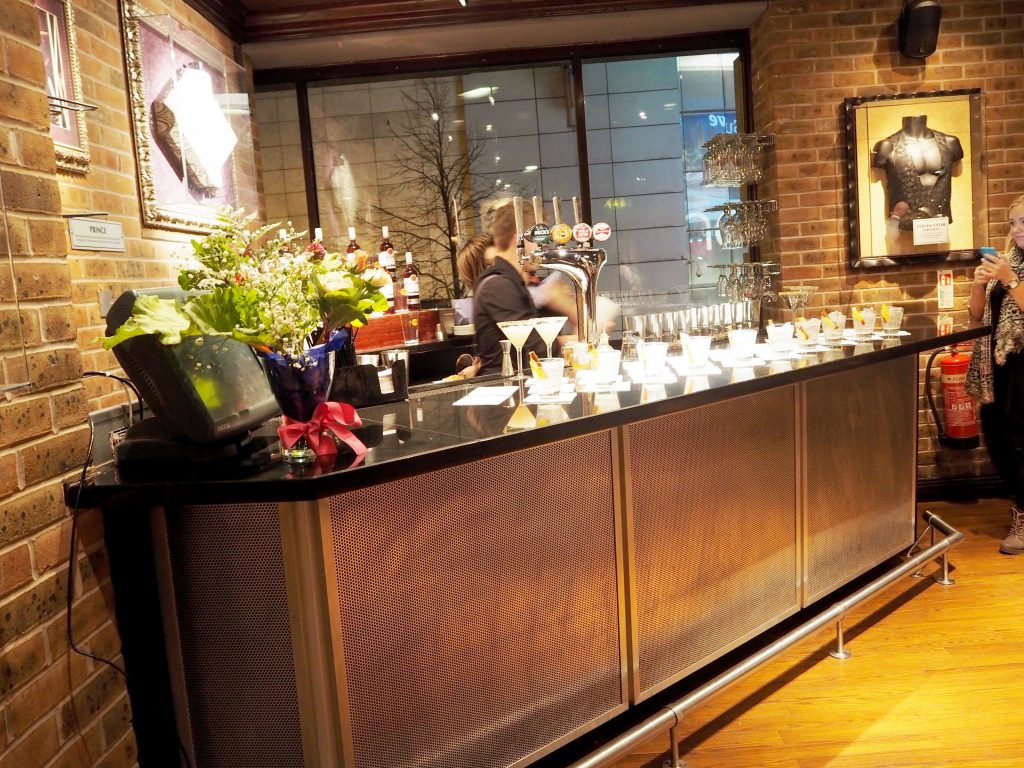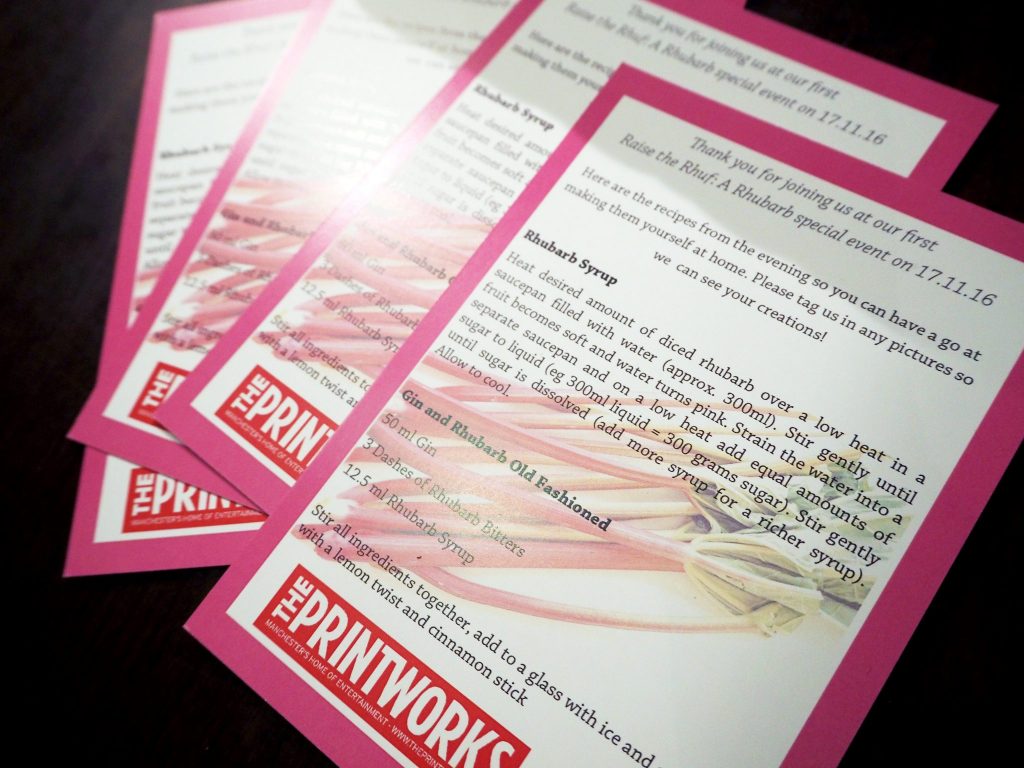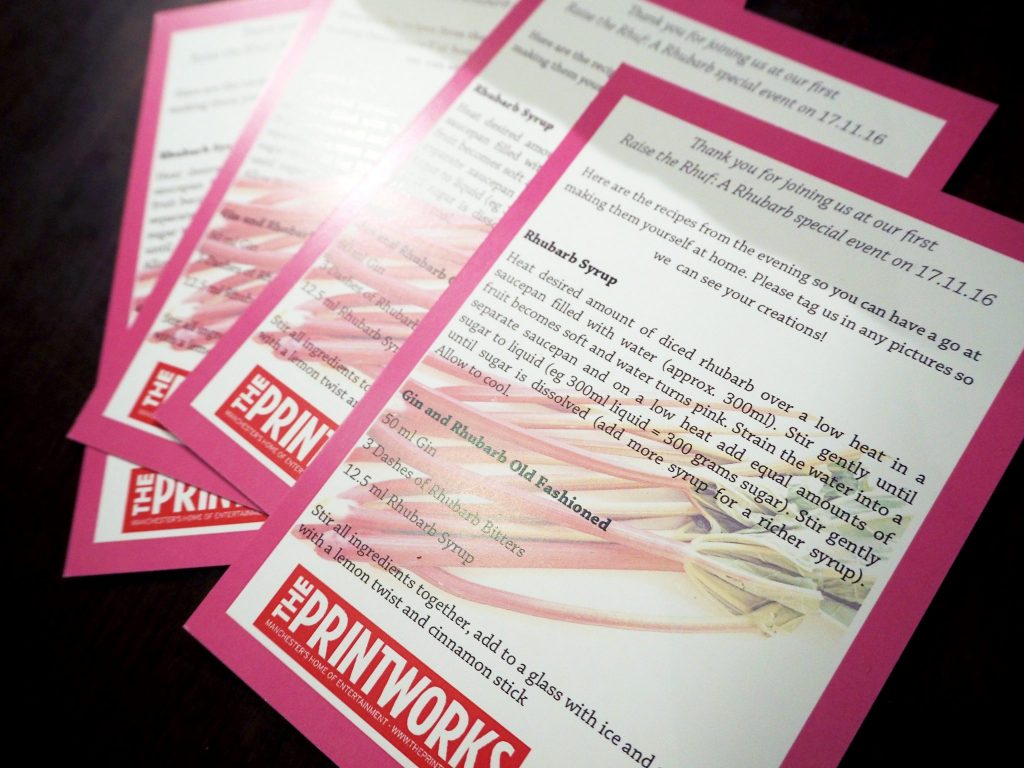 Last week I was invited to an evening of rhubarb themed cocktails and food at The Hard Rock Café in Manchester. The night was entitled 'Raise the Rhuf'; and little did I know until arrival, that all of the rhubarb had been grown in the gardens situated on the roof of The Printworks! The fact that The Printworks is home to a roof garden, producing amazing home grown fruits and veggies as well as being a home to honey-producing bees, must be on of the cities best kept secrets, and of course this made me love it even more. I adore rhubarb at this time of year, so seeing different ways it can be used was a bonus as I only ever tend to bake with it.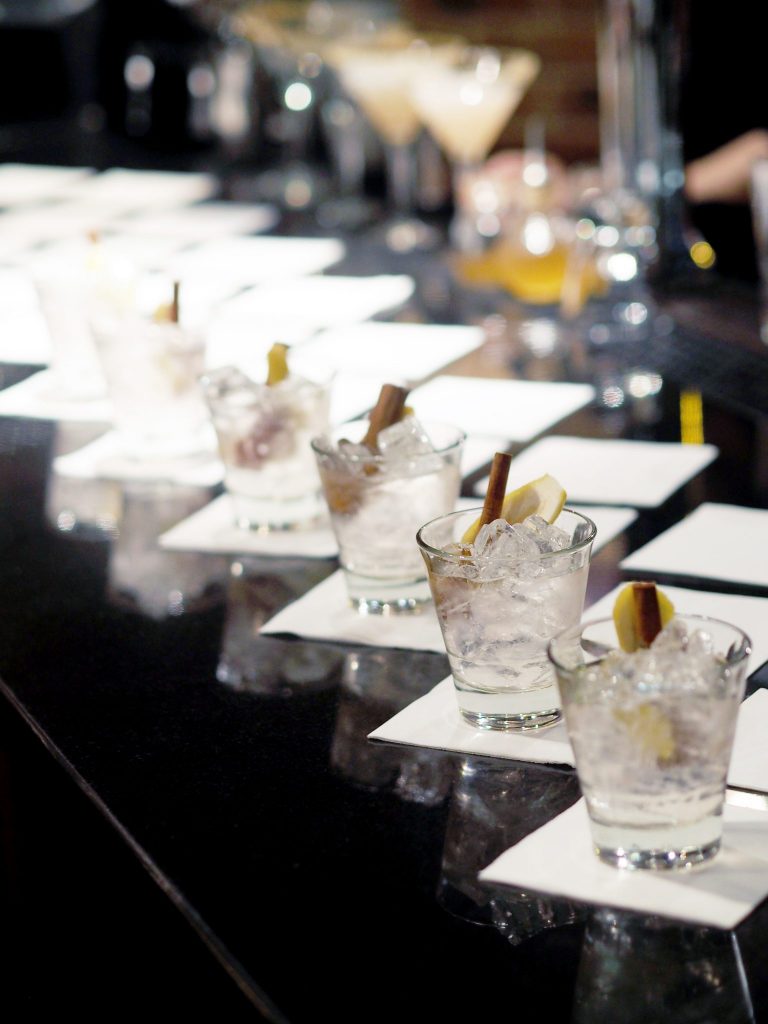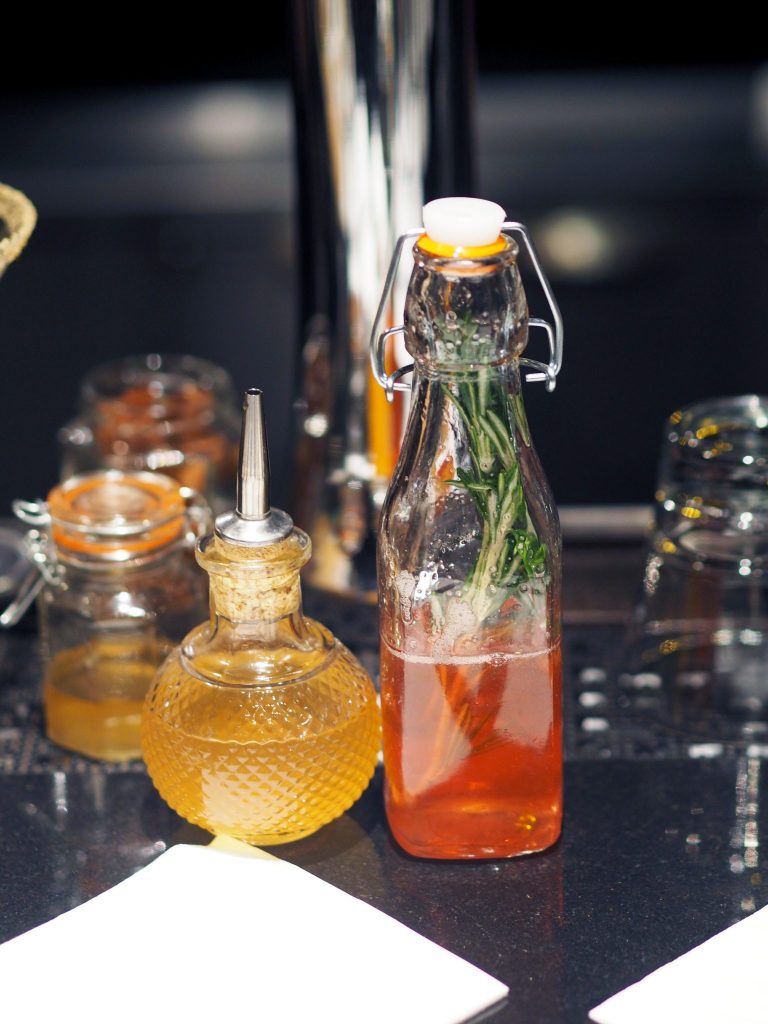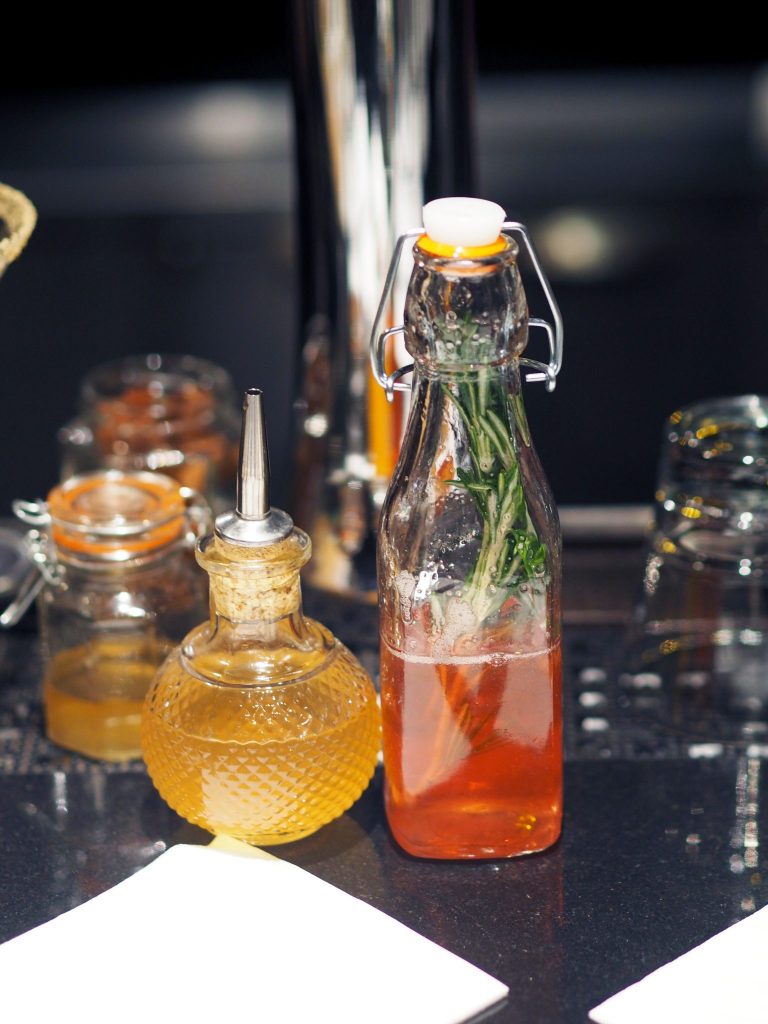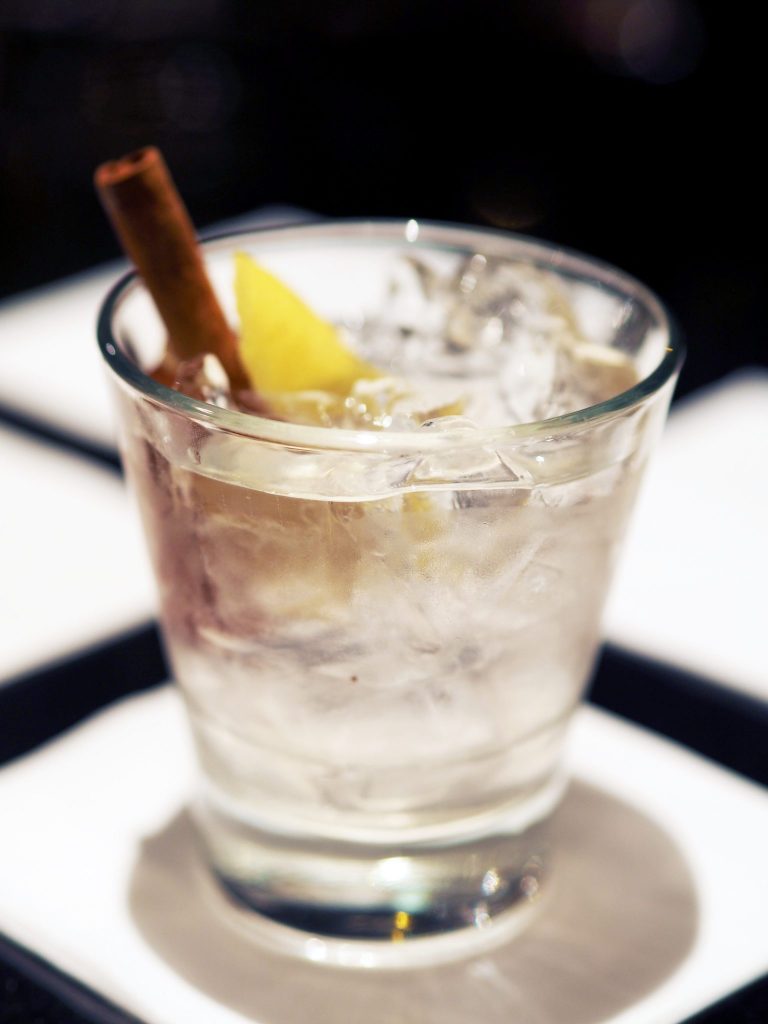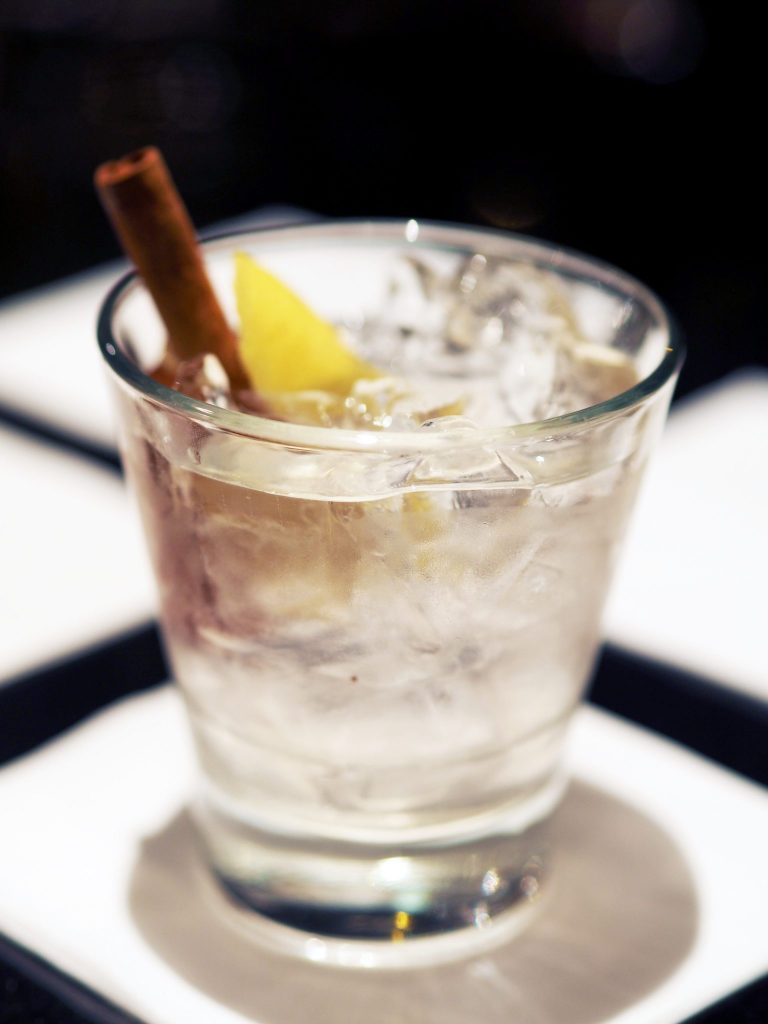 Upon arrival we were shown to the event space upstairs, and offered one of the delicious cocktails that talented Mixologist – Nathan Larkin had created for the event. To start we sampled the Gin and Rhubarb Old Fashioned, which was a combination of Gin, homemade rhubarb bitters and rosemary syrup, prepared like an old fashioned and finished with a garnish of lemon and a cinnamon stick. As a lover of gin, I was delighted with this, as it was really different from any other gin cocktail I have ever tasted, and so delicious. It is a short drink over ice, made to be sipped and savoured, so some may find it quite strong but I thought it was the perfect balance of flavours.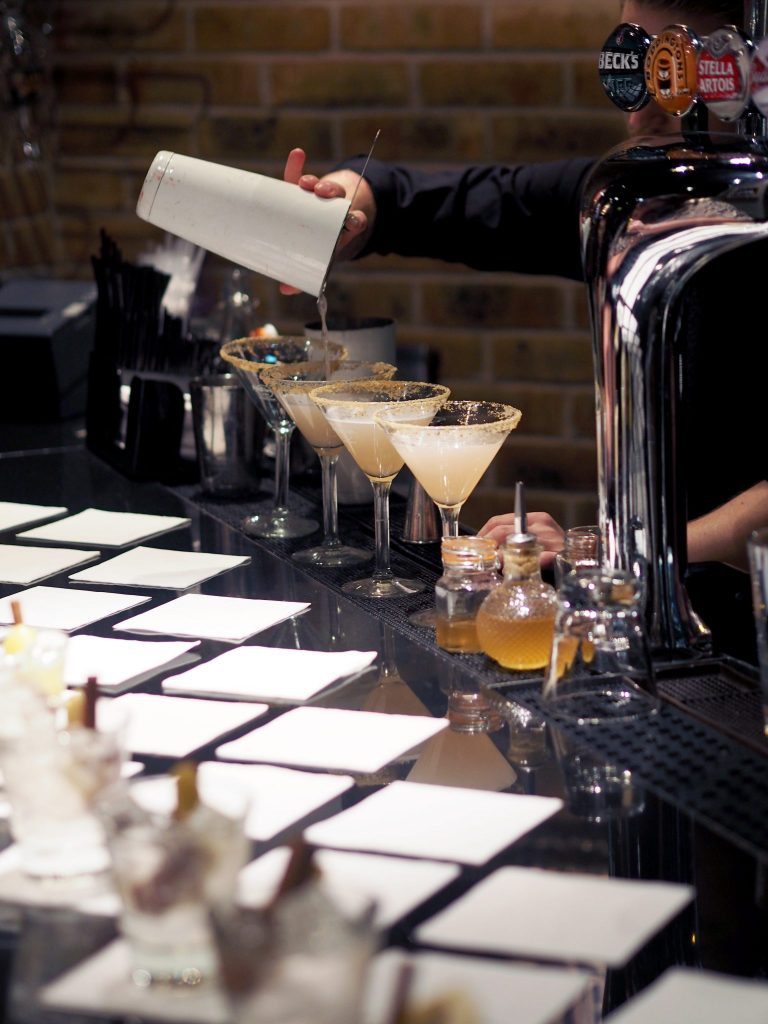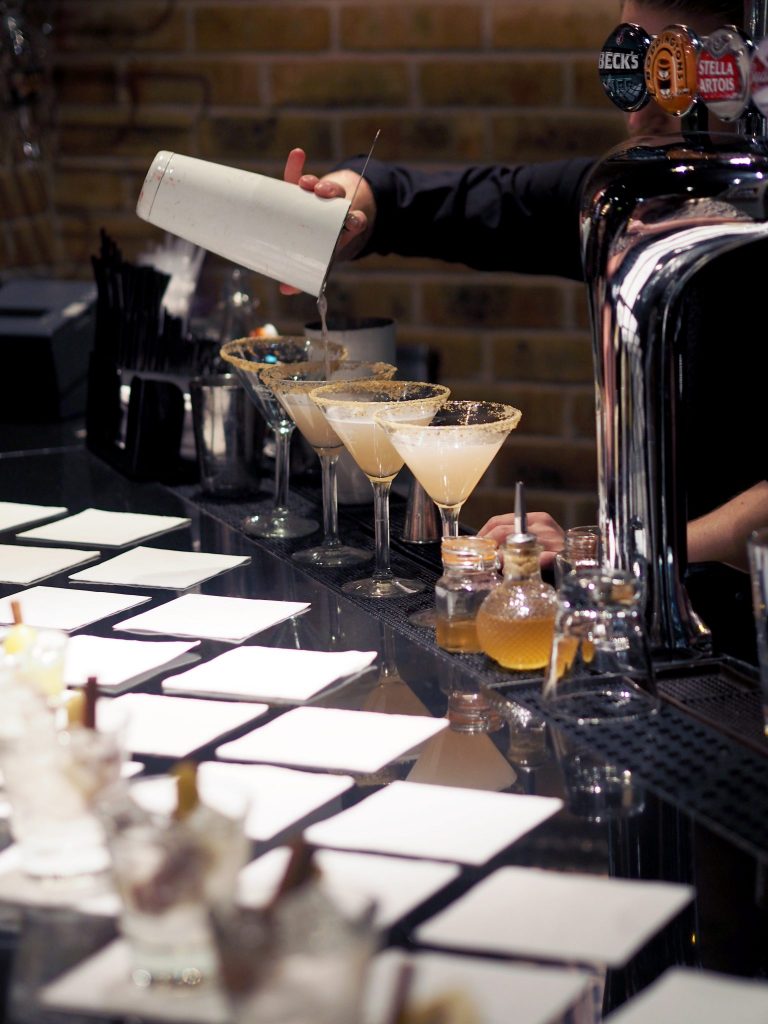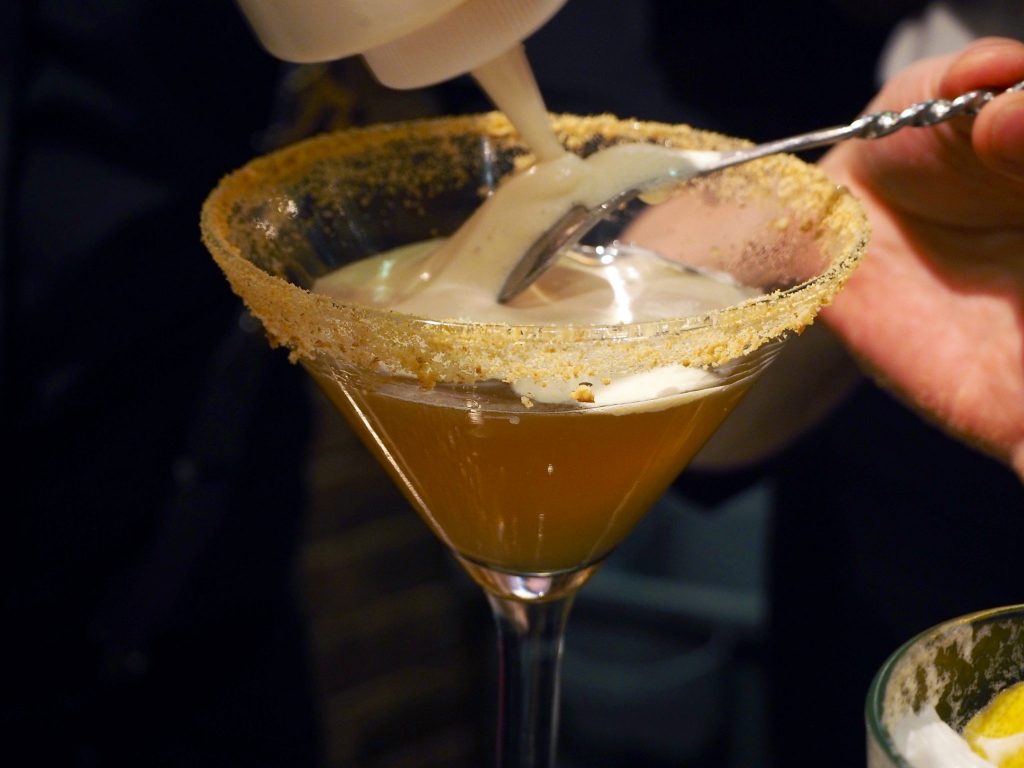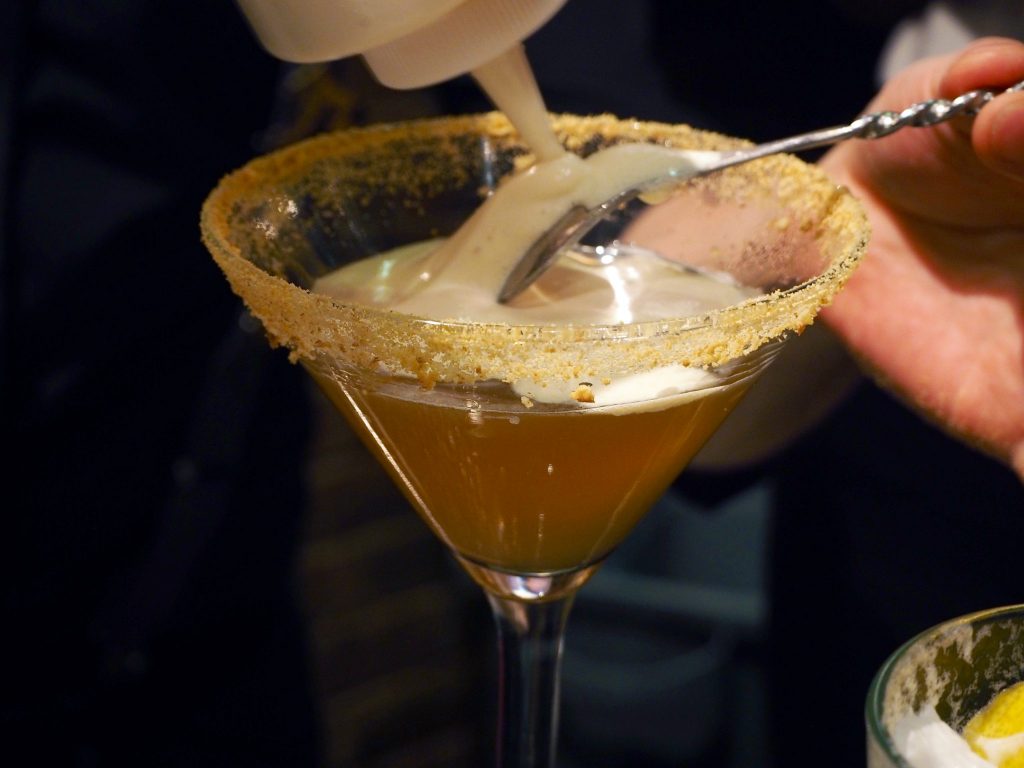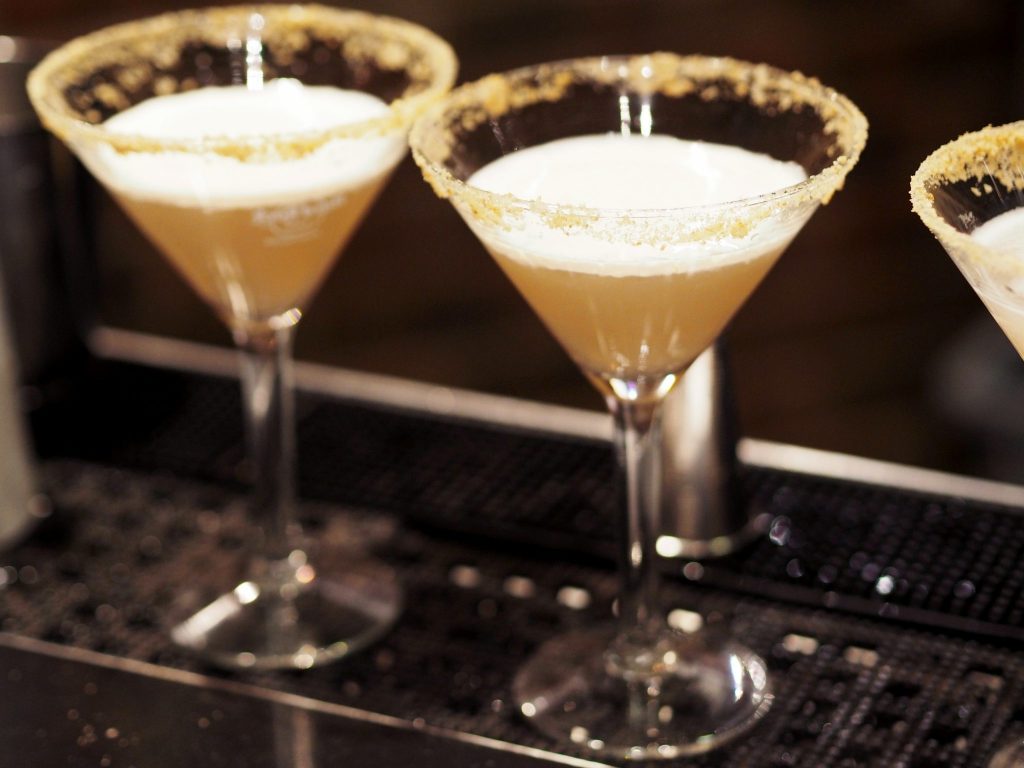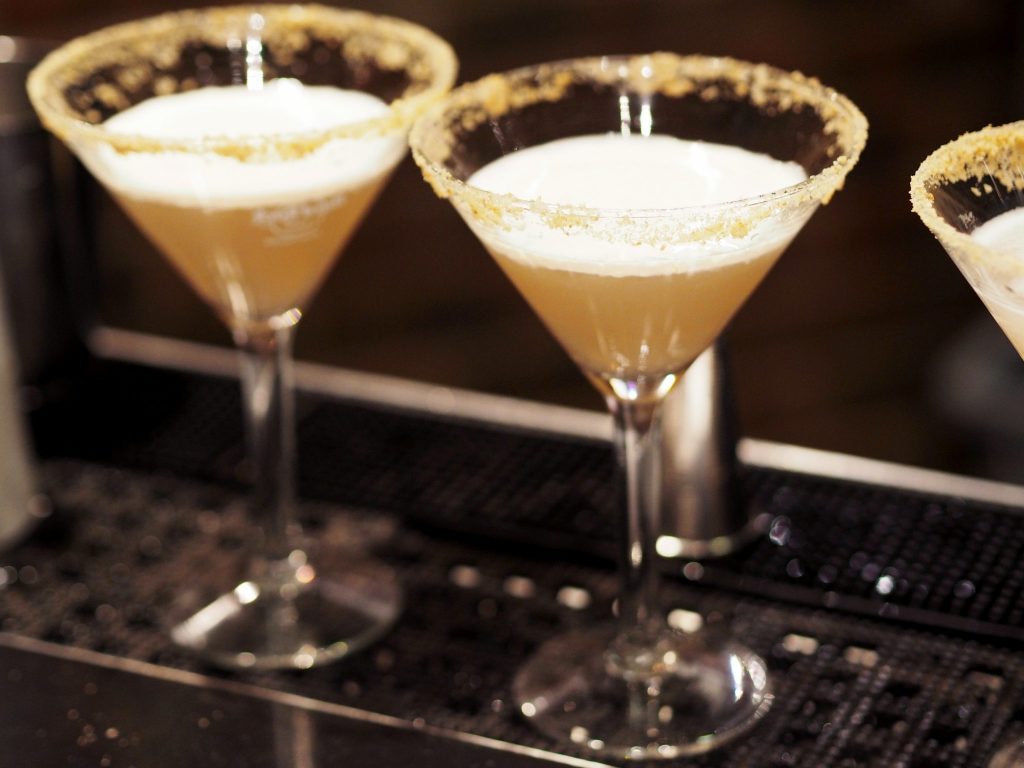 Next up we tried the Rhubarb Crumble Cocktail – a decadent drink served in a digestive biscuit rimmed martini glass, made with rhubarb liqueur, rhubarb syrup, rhubarb bitters, lemon juice,  apple juice, and finished with homemade vanilla cream float. This tasted exactly like how you remember rhubarb crumble to be, it had such a nostalgic flavour and was immediately my favourite of the two I had tried.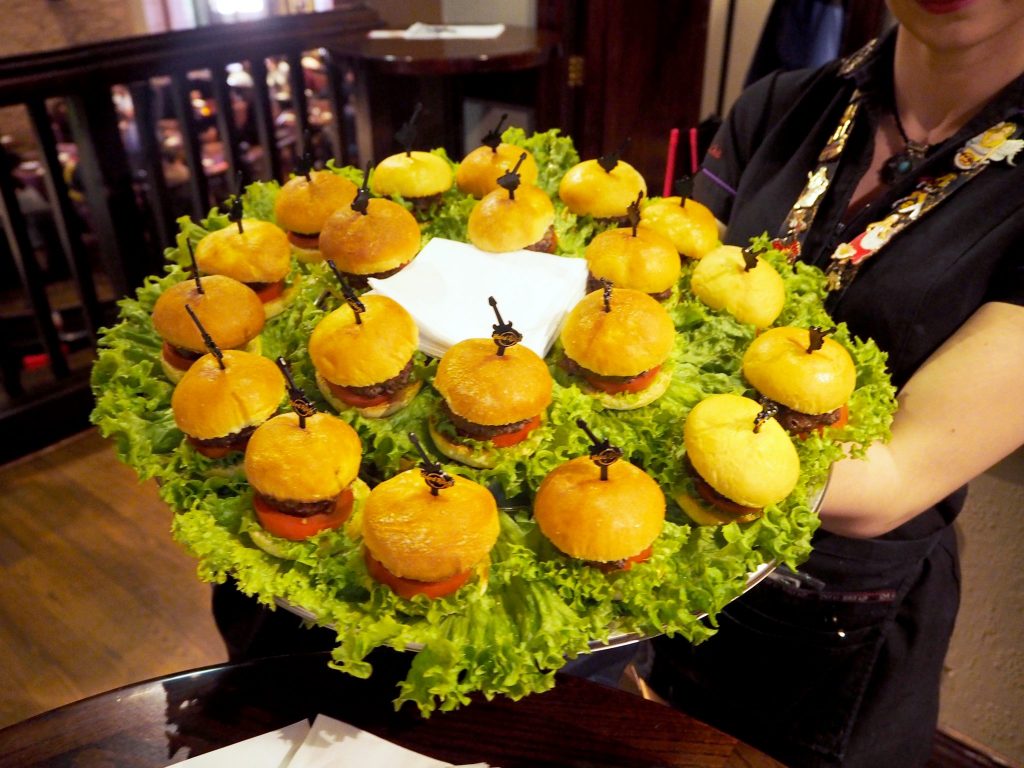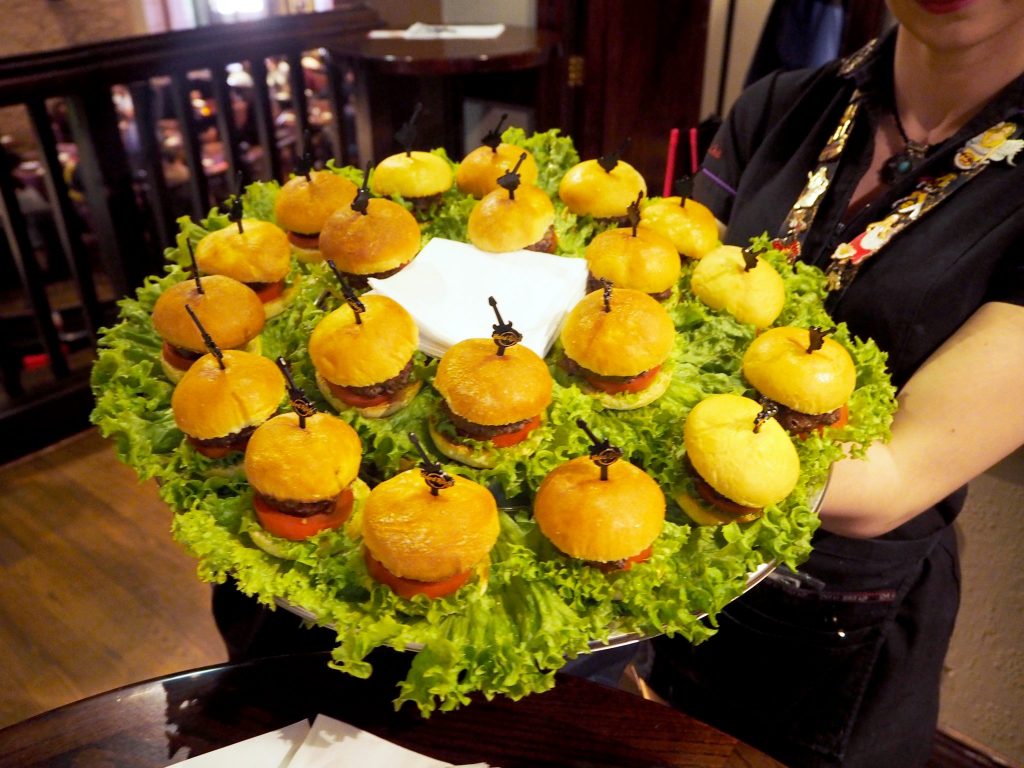 The lovely waitress then brought round huge trays of nibbles for everyone, which all went down really well. There was a selection of chicken goujons, spicy vegetarian spring rolls, and mini burgers. The chicken was my favourite, followed closely by the burgers; which were really tasty and perfectly seasoned.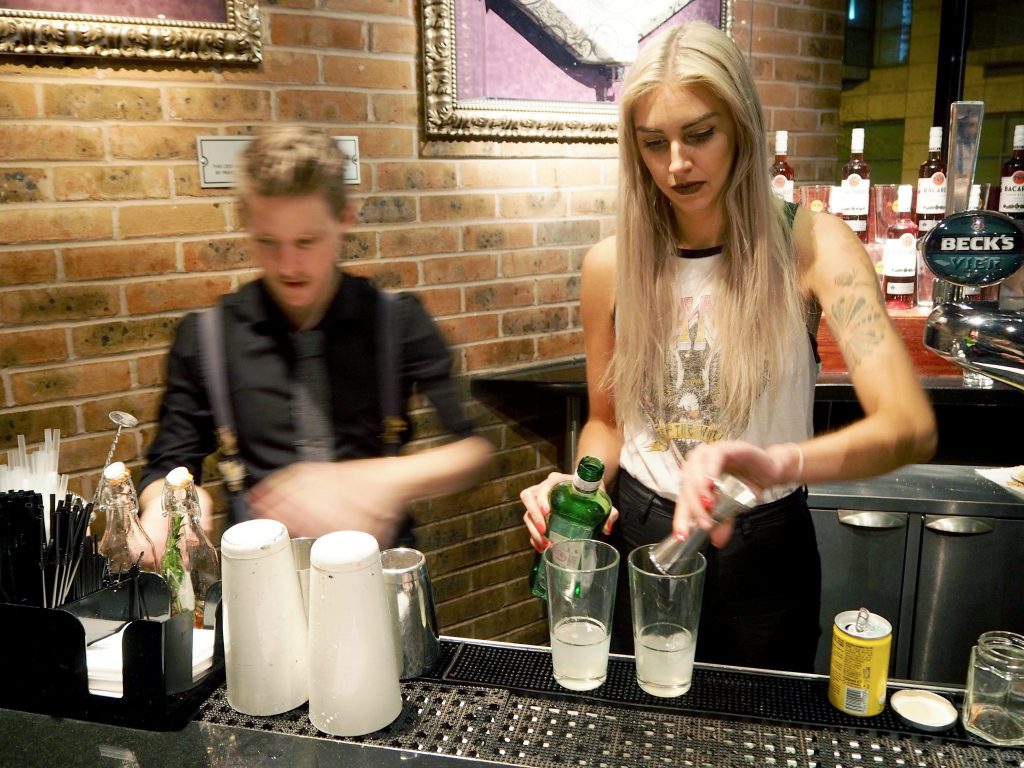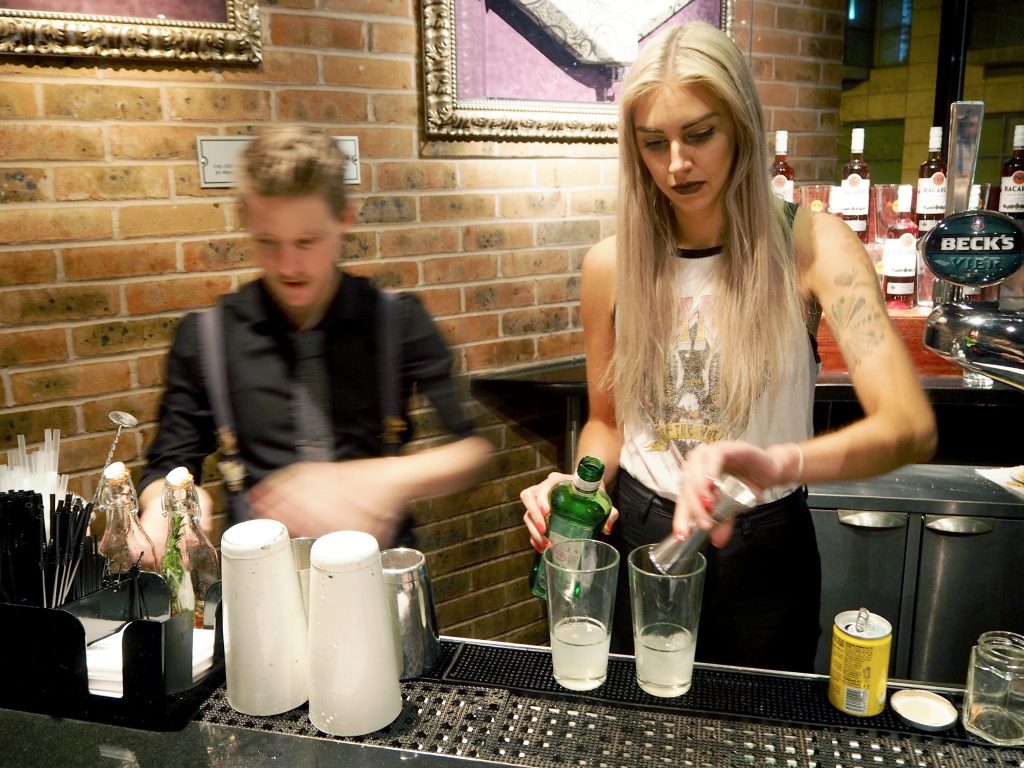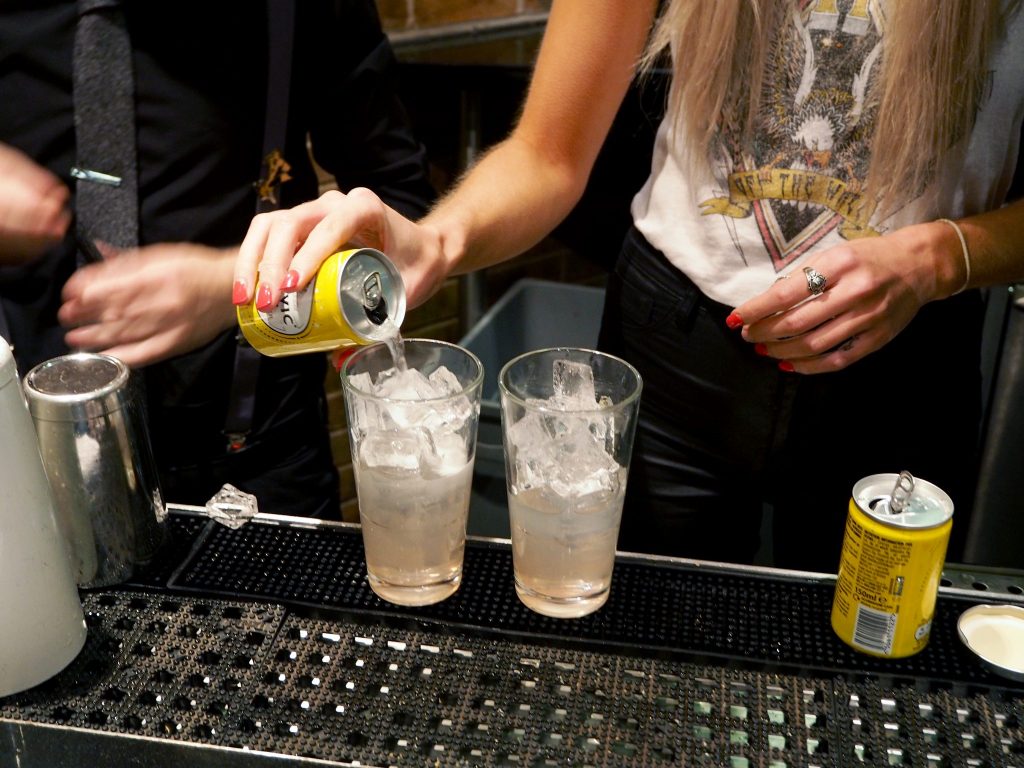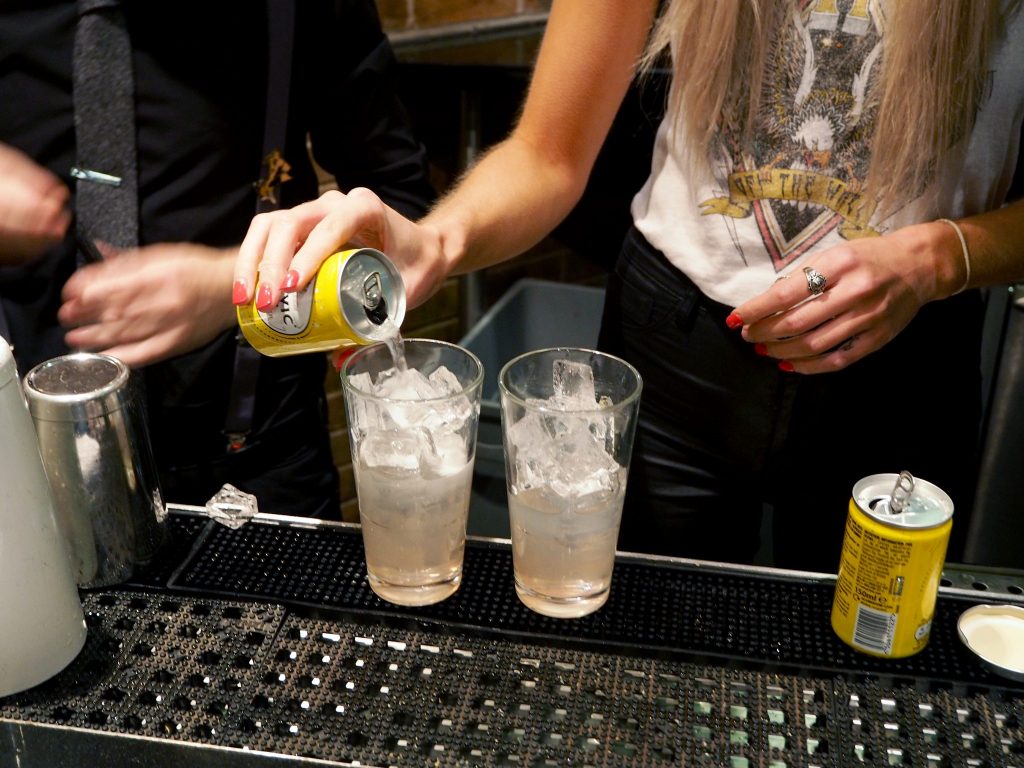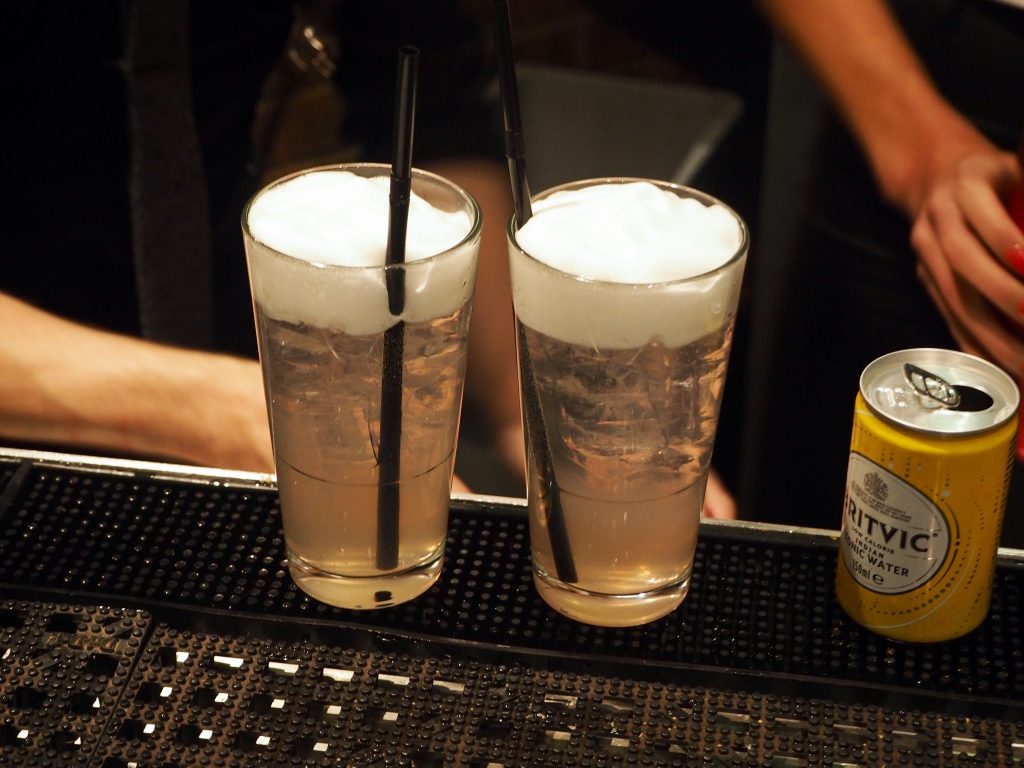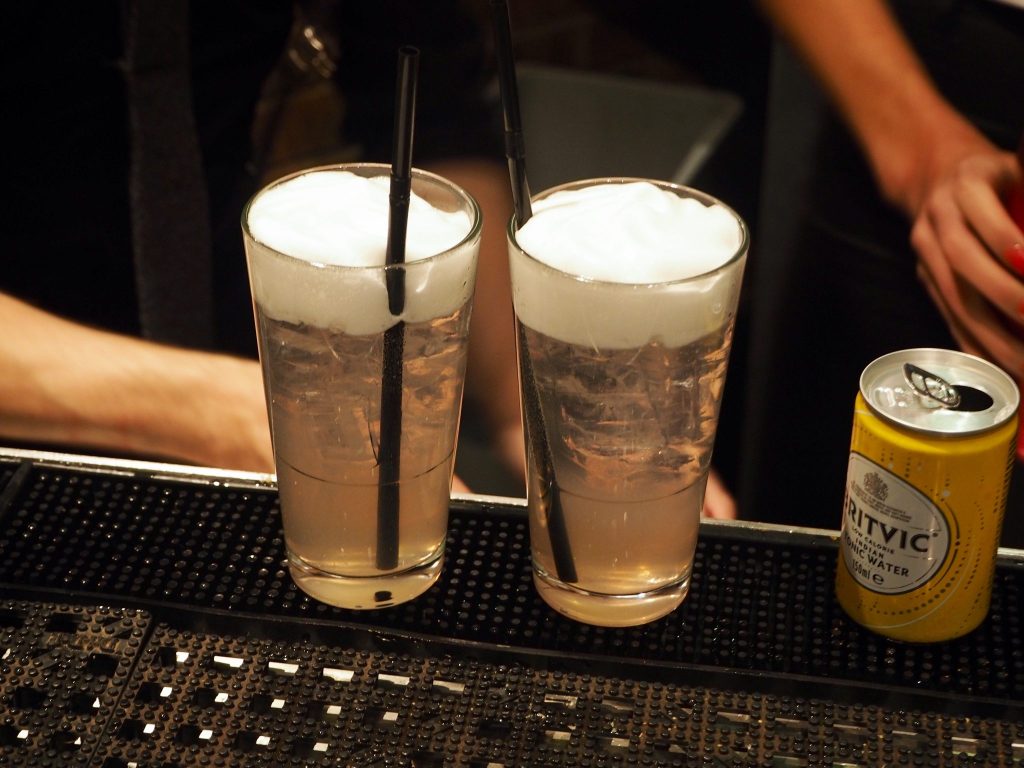 The third cocktail of the evening actually knocked the rhubarb crumble off the top spot, and immediately became my new favourite. It was a Rhubarb G&T, finished with rhubarb foam and a candied rhubarb twirl; heaven in a glass. It was super refreshing and light, with the perfect amount of sweetness. If you are a gin lover then I promise you will love this! I actually had the opportunity to go behind the bar and make this cocktail myself, which was a lot of fun – I will definitely be trying to re-create this one at home!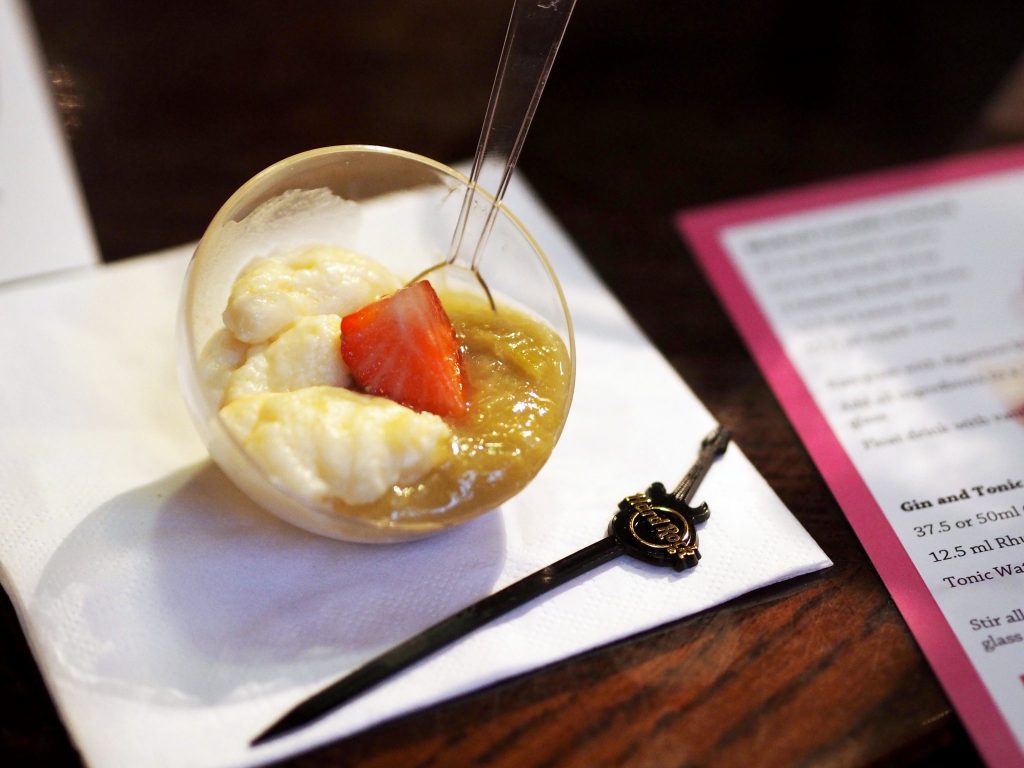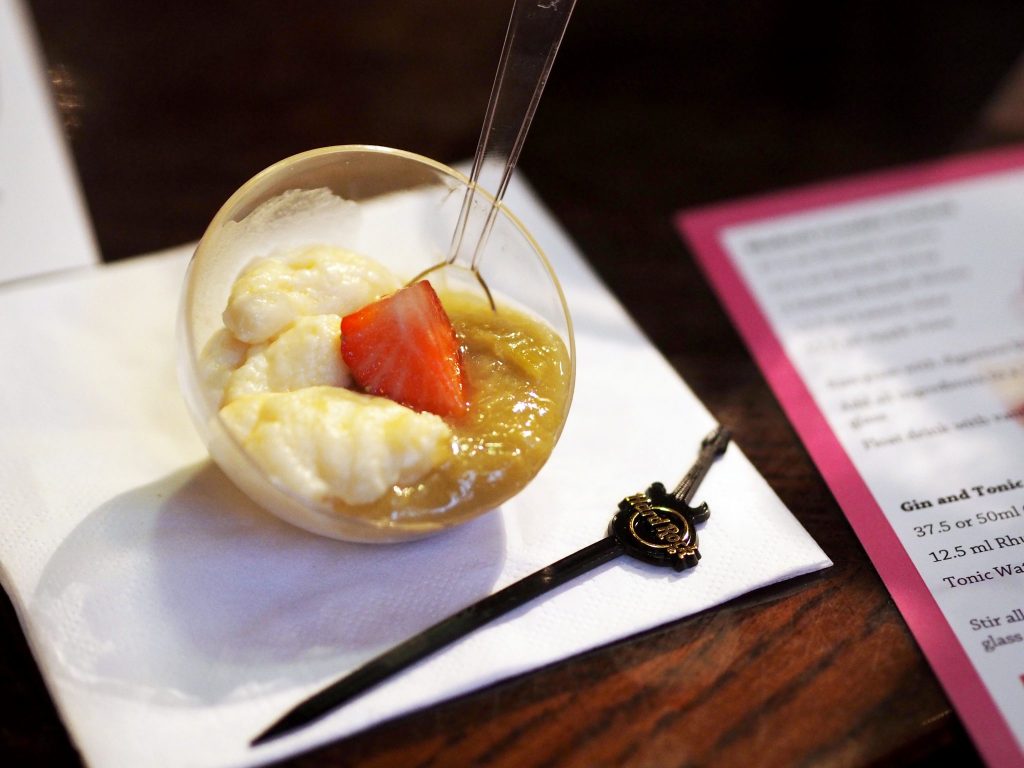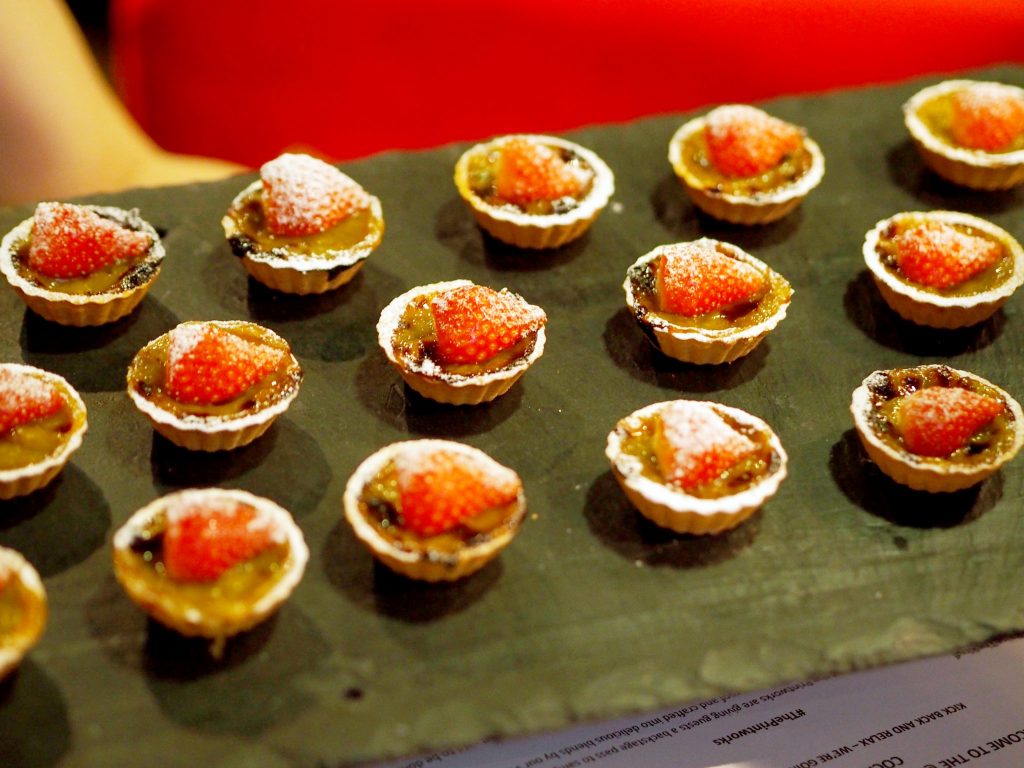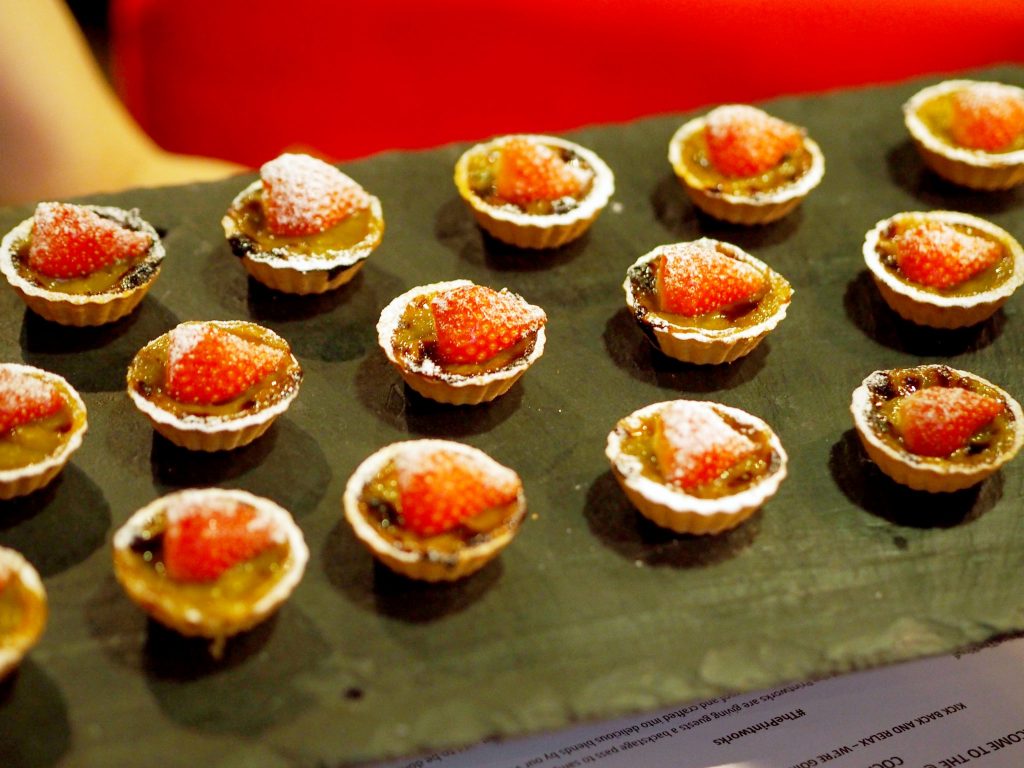 The rest of the evening was spend mingling and networking with some of the other lovely attendees, as we nibbled on the food and helped ourselves to a few more cocktails. To finish the night, two adorable rhubarb themed desserts were brought out for us; the first being a rhubarb and custard which was definitely my favourite. A lovely fruity compote with a side of creamy custard, served in a super cute bowl and topped with a strawberry. And finally, a little rhubarb tart in short-crust pastry, also topped with a strawberry. As someone who spent years professionally making desserts, I now don't tend to go for them in restaurants, but these were just the perfect bit of sweetness to finish off the evening.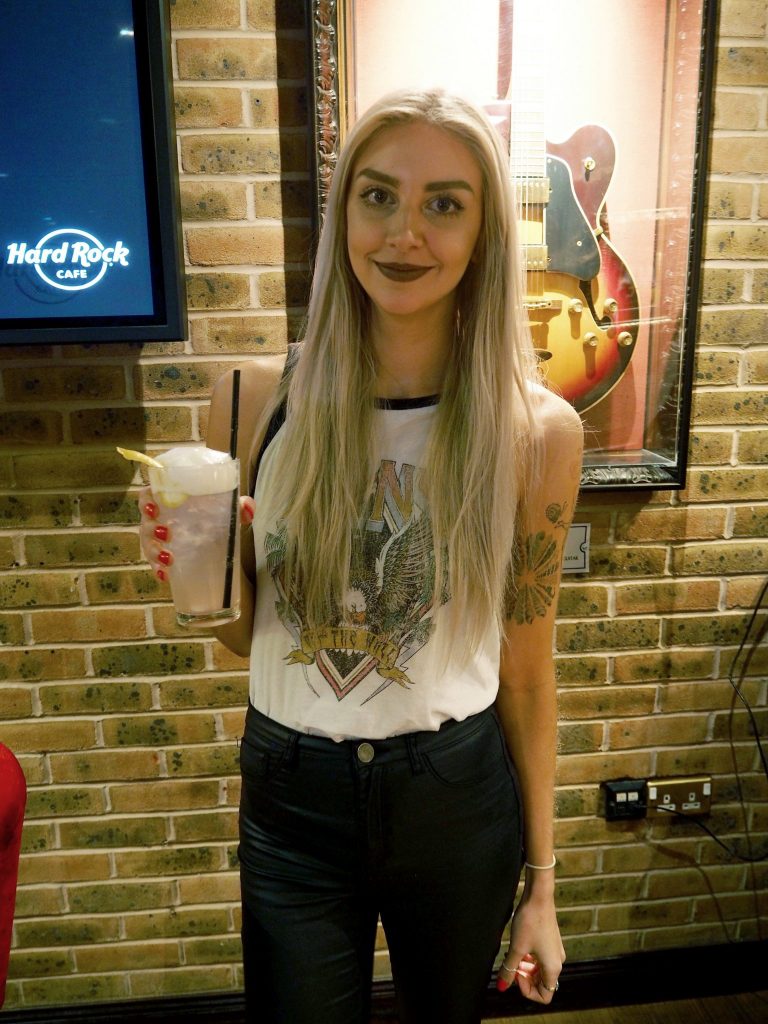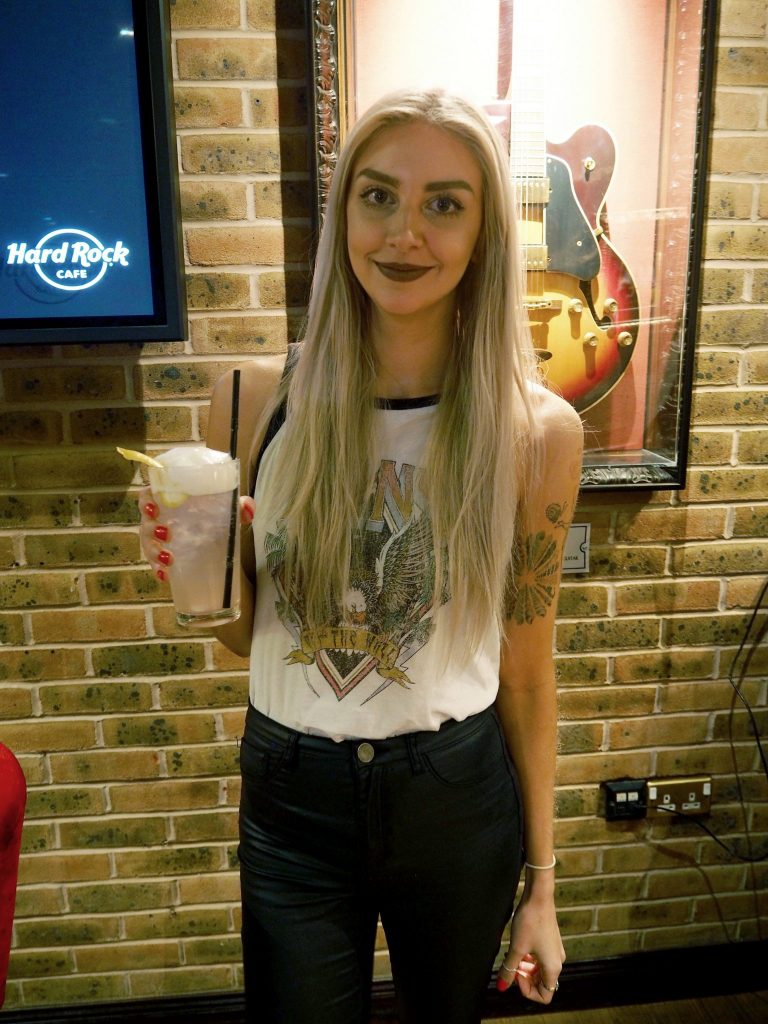 We left with a great little goodie bag too, filled with a rhubarb and custard sweet jar, some Hard Rock Café merchandise and tote bag, and a great charity calendar for 2017. This was an awesome experience, and I am already planning my next trip back to Hard Rock to show my friends these incredible drinks and grab some dinner.
What a better way to show your support for locally sourced ingredients by heading down to Hard Rock Café and sampling some of these fantastic creations. They are on sale from today (Monday 21st November), right up until the end of the year. What's more, £1 from the sale of each cocktail sold will be donated to Manchester Cathedral's Volunteer Programme. If you ever needed a reason to head out for a cocktail, you now have two!
Did you know about the awesome rooftop garden? What is your favourite autumn/winter themed cocktail? Let me know if you try these cocktails out in the comments below.
LL x