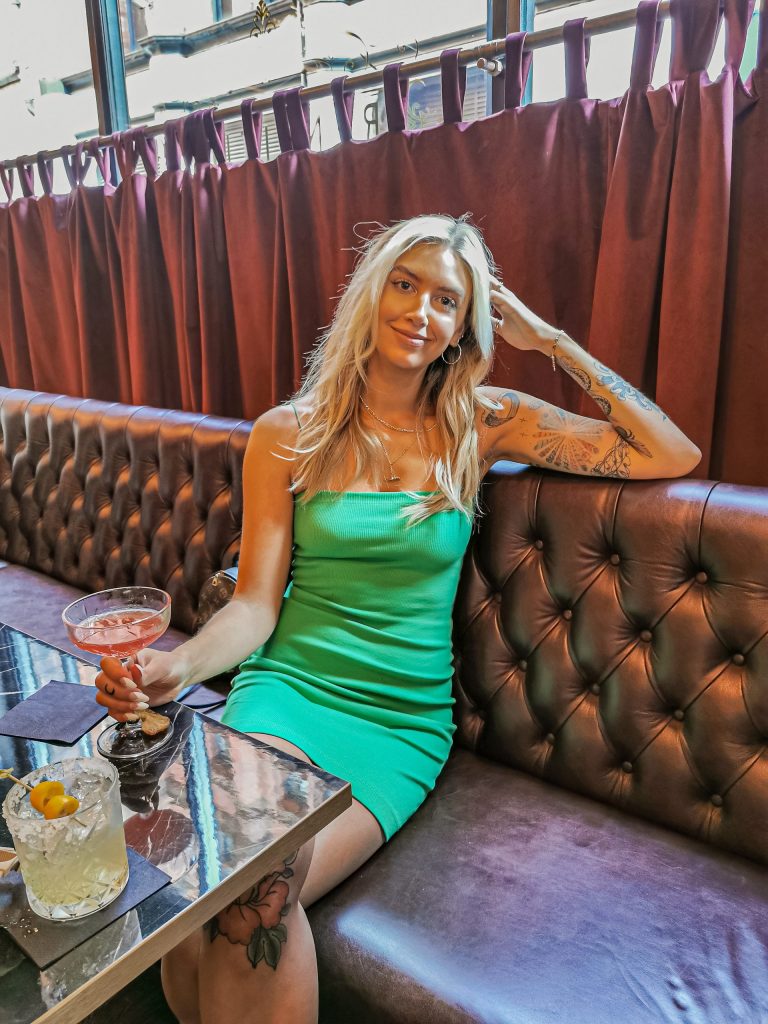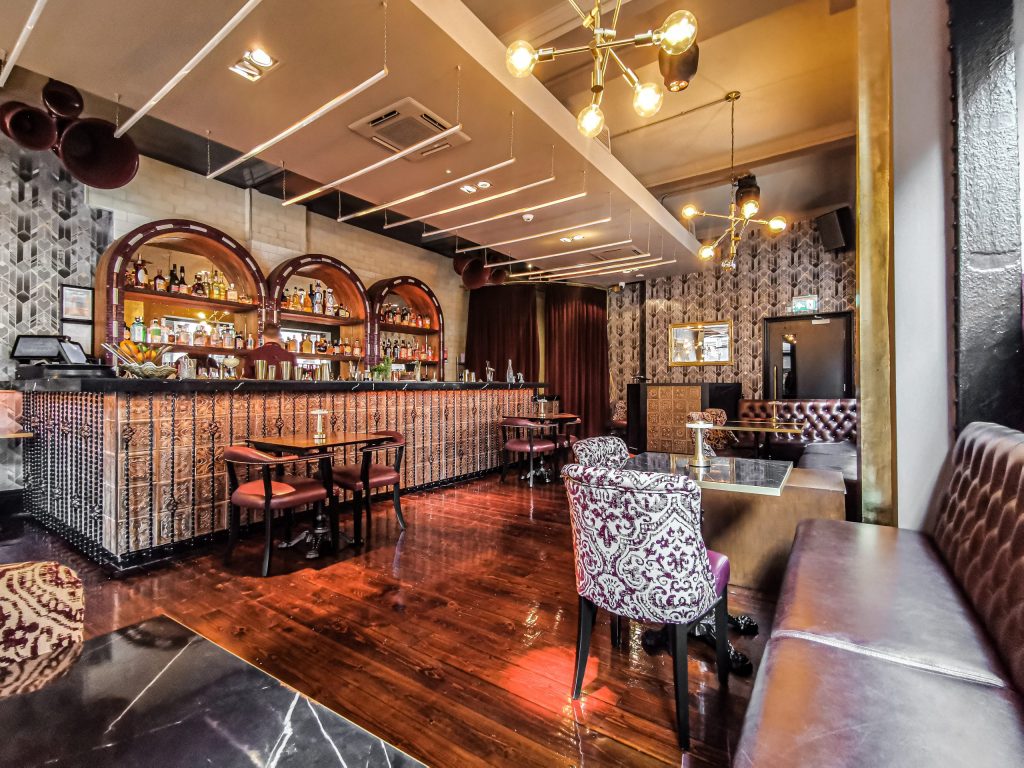 Rendition Restaurant
I recently visited Rendition; the recently opened restaurant located in the venue that was formerly Tapeo and Wine on Deansgate. Rendition serves only locally sourced and inspired dishes that champion British produce, providing the height of quality, aesthetics and service. They offer a seasonally inspired and ever changing menu alongside unique culinary events. They also have a dedicated bar area upstairs with an impressive cocktail list, so you can just visit for some drinks, or enjoy one before or after dinner.
It was a really nice day when we visited so I decided to make the most of the bar area and have a couple of cocktails there before heading downstairs to the restaurant seating, which has more of a formal, low-lit vibe. The cocktails were delicious and honestly I probably could have sat there and worked my way through the menu for a good few hours.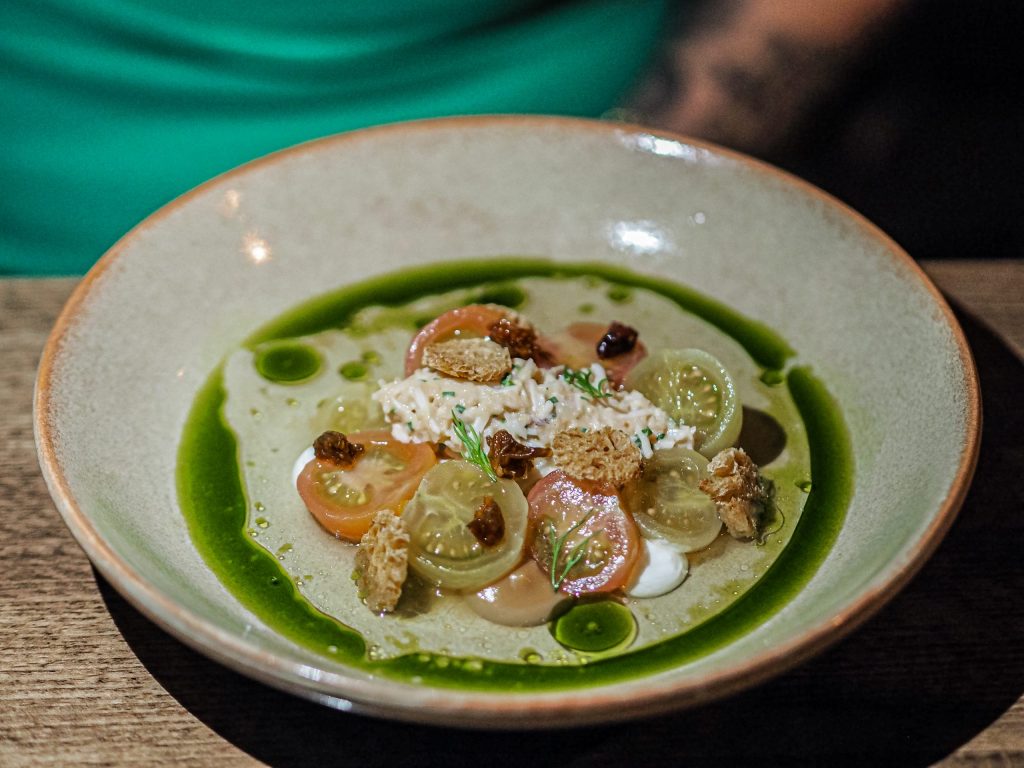 Starters
To start we had the Dressed Cornish Crab, with heritage tomato salad, whipped buttermilk and horseradish (£9), and the Smoked Quail with bacon jam, BBQ hen of the wood mushroom and salted almond (£12). I always opt for at least one seafood dish when I eat out, but I know that sometimes crab isn't the most flavoursome choice. However this was amazing; it was really light and delicate but still packed full of fresh flavour. Paired with the sharp tomatoes and creamy buttermilk, the dish came together perfectly. The smoked quail was equally as good. I enjoy a small dish that packs a punch with lots of brilliant flavours, and this was exactly that. Rich in flavour but not overpowering, and just melt in the mouth.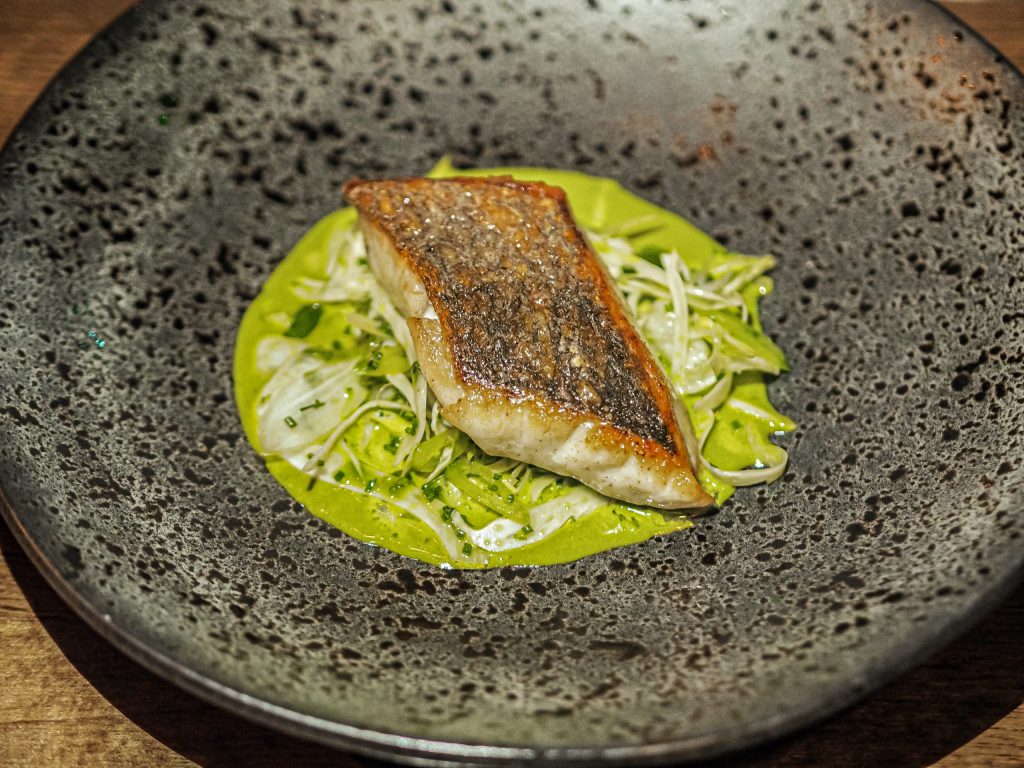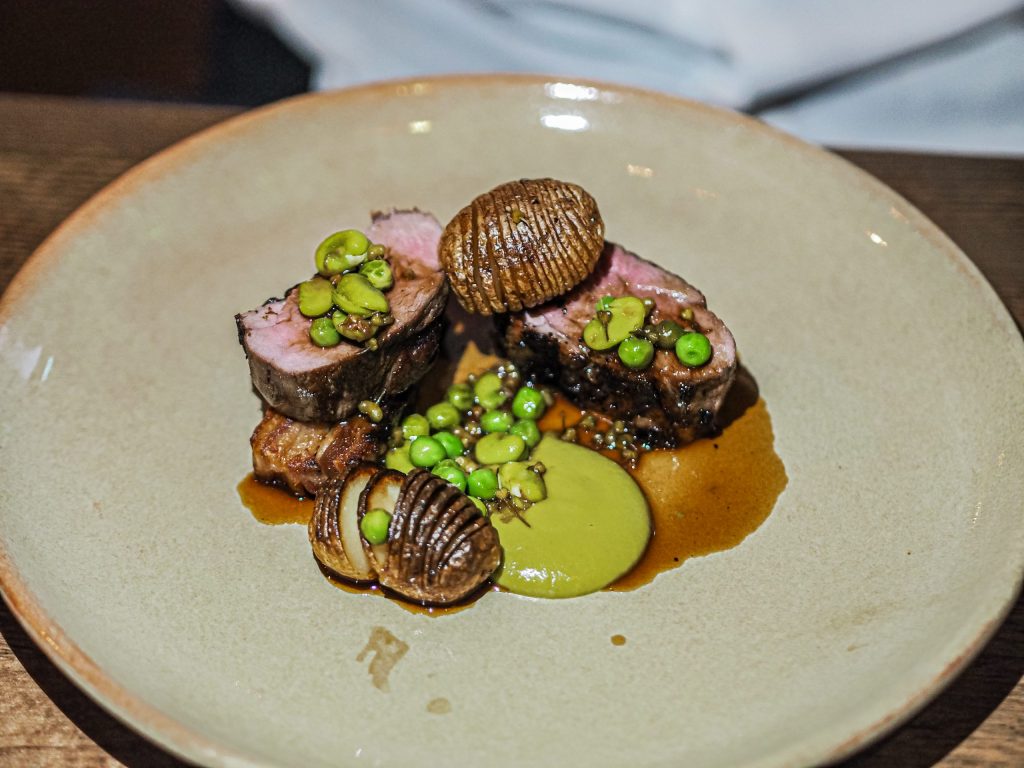 Main
For the main course we had Roast Stone Bass with fennel, spring onion and summer pea vinaigrette (£20) and the Grilled Lamb Rump with peas, broad beans, lamb bacon and hassle back potato (£22). Again, obviously had to have a seafood course which did not disappoint. Crispy skin and soft, flaky yet meaty fish is how I love white fish. The accompaniments were really bright, fresh flavours too which was just perfect for a summer seafood dish. The Lamb Rump was a highlight. I rarely choose lamb but this dish was definitely a game changer. It was super tender and literally melted in the mouth. The crisp potatoes to catch all the juices and the sauce were an ideal accompaniment too.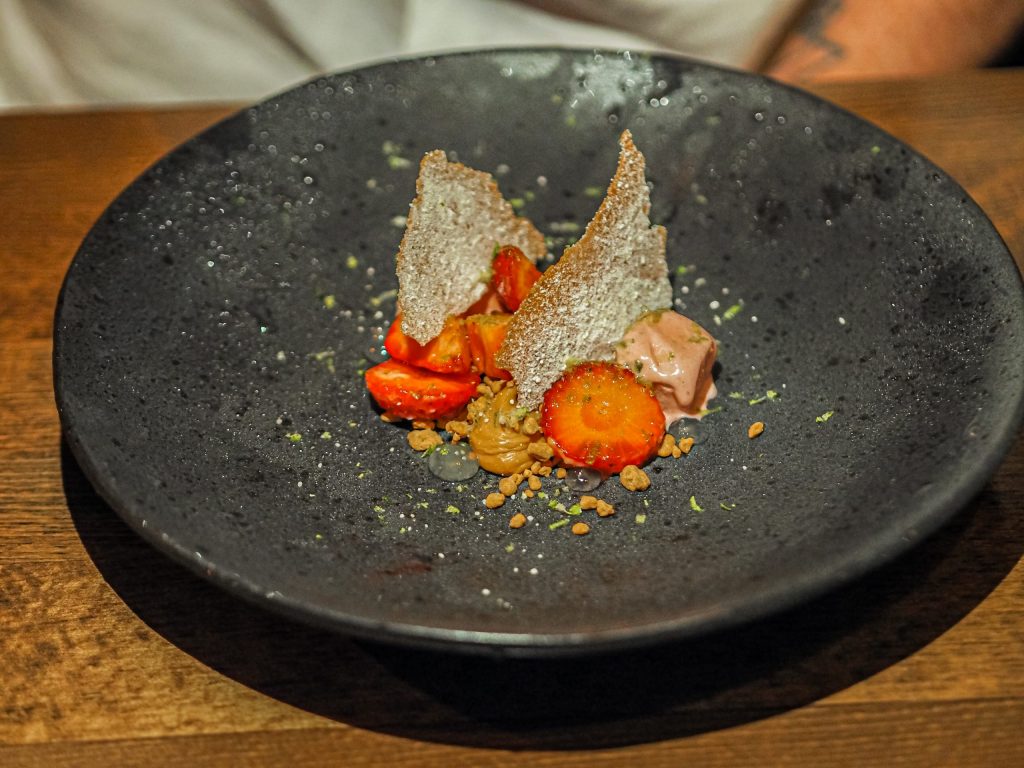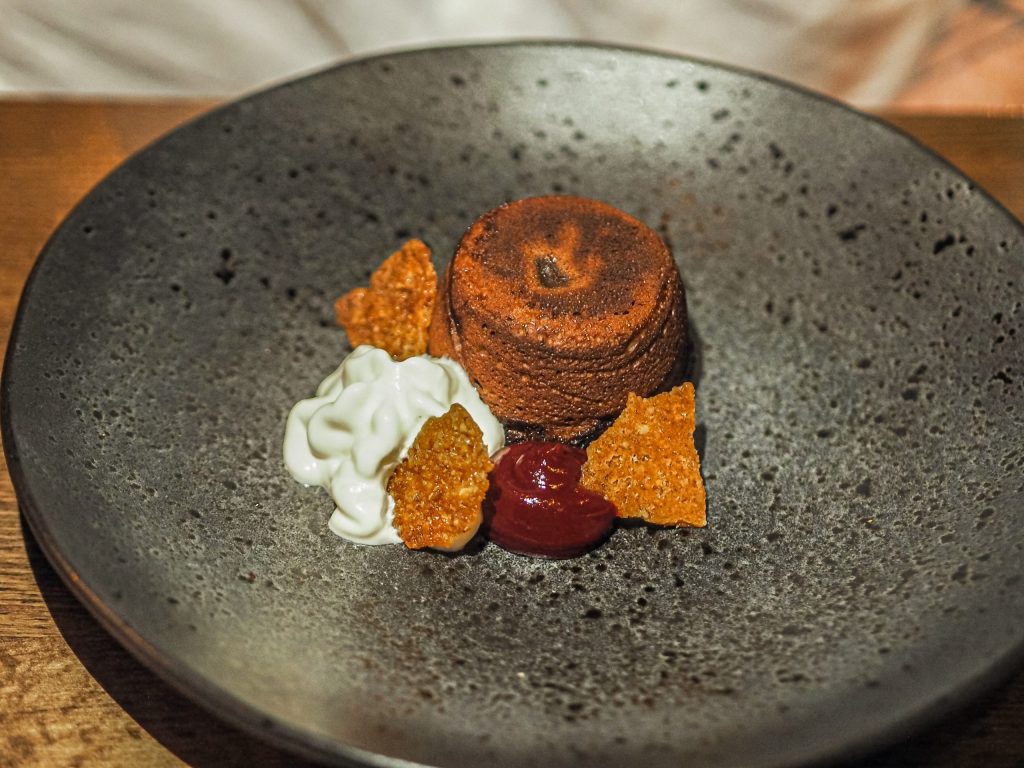 Dessert
To finish we had the Rendition Baked Hot Chocolate Fondant with candied walnut cracker (£9) and the Iced Strawberry Parfait with caramelised white chocolate and lime (£9). Chocolate is always a winner for me, and even more so when complemented by a nutty flavour. This was just as I'd hoped; hot and melt in the middle. The perfect sweet way to end a meal. The Strawberry Parfait was a great choice if you prefer a fruity dessert. It was sweet but creamy and the parfait melted in the mouth, like a really soft, delicate ice cream.
Review
As you can probably tell by all of the courses and what I've already mentioned, I thought the food was really delicious. Every dish was so well thought out, and the menu overall had so many things I'd love to try. You can really tell that the chefs are doing an amazing job of championing the produce and really elevating the flavours. Yes, the dishes look amazing, but it isn't style over substance at all. The opposite in fact. I would definitely recommend the menu here, or even just visiting for a drink in the bar. In fact the bar was so lovely I'd actually say I'd rather have dined up there as downstairs did feel quite dark and almost like a different atmosphere from the bar, but it totally depends what vibe you're going for.
You can visit the website here for menus and to book.
LL x
*This was gifted. As ever, all opinions are my own.