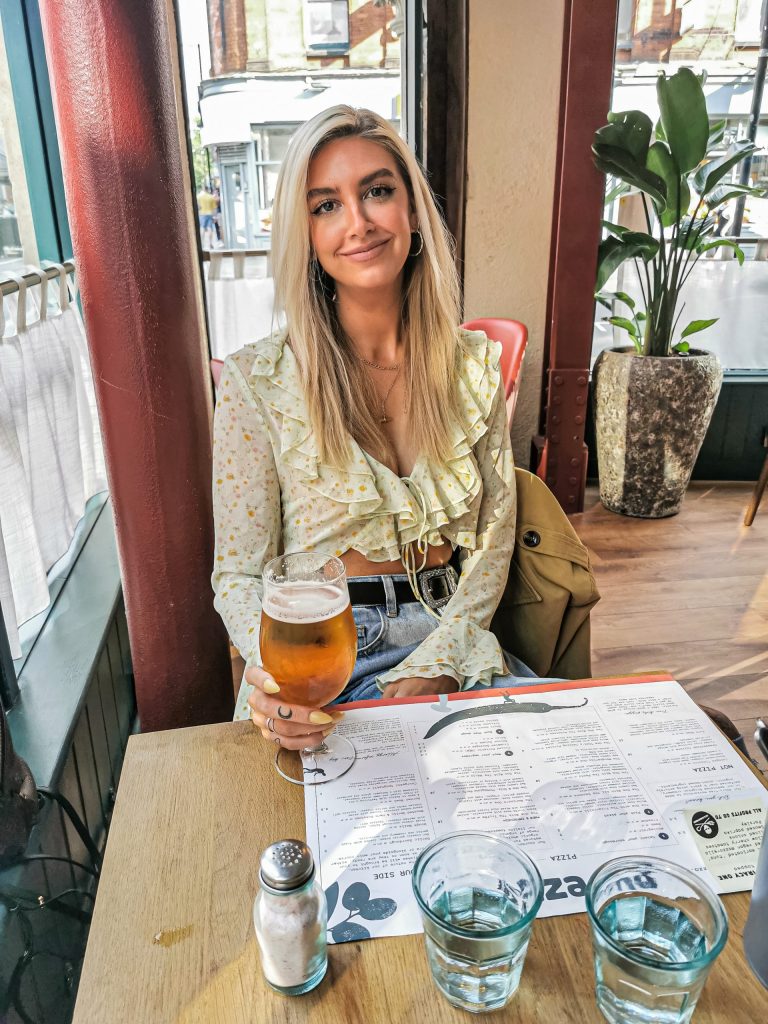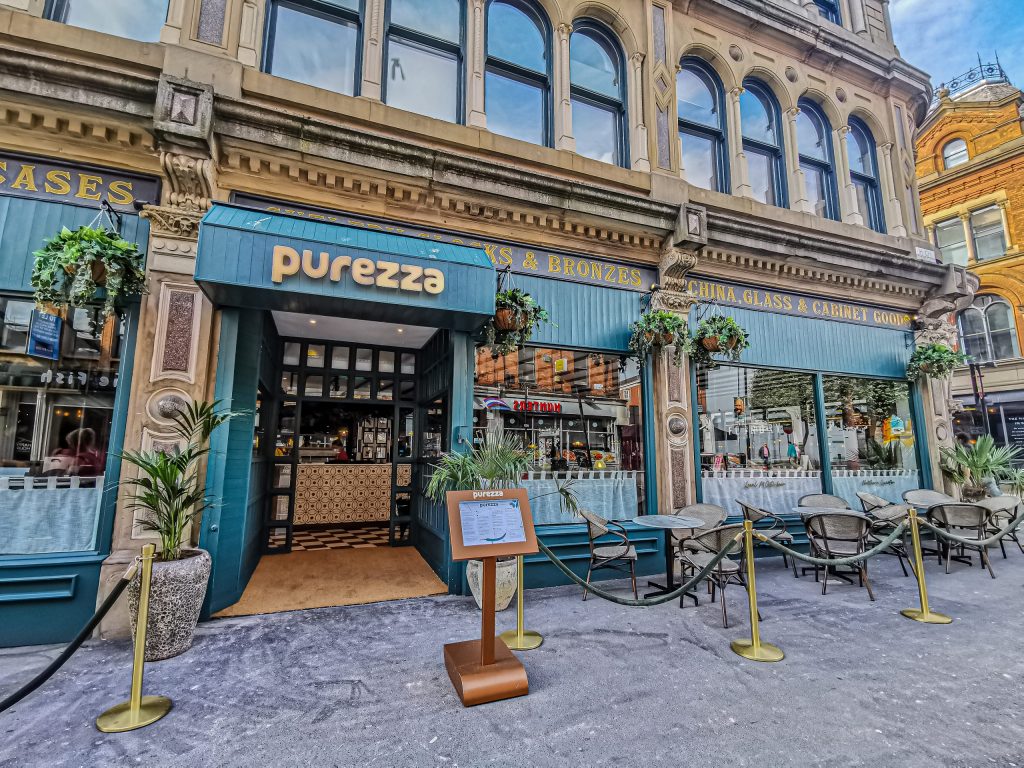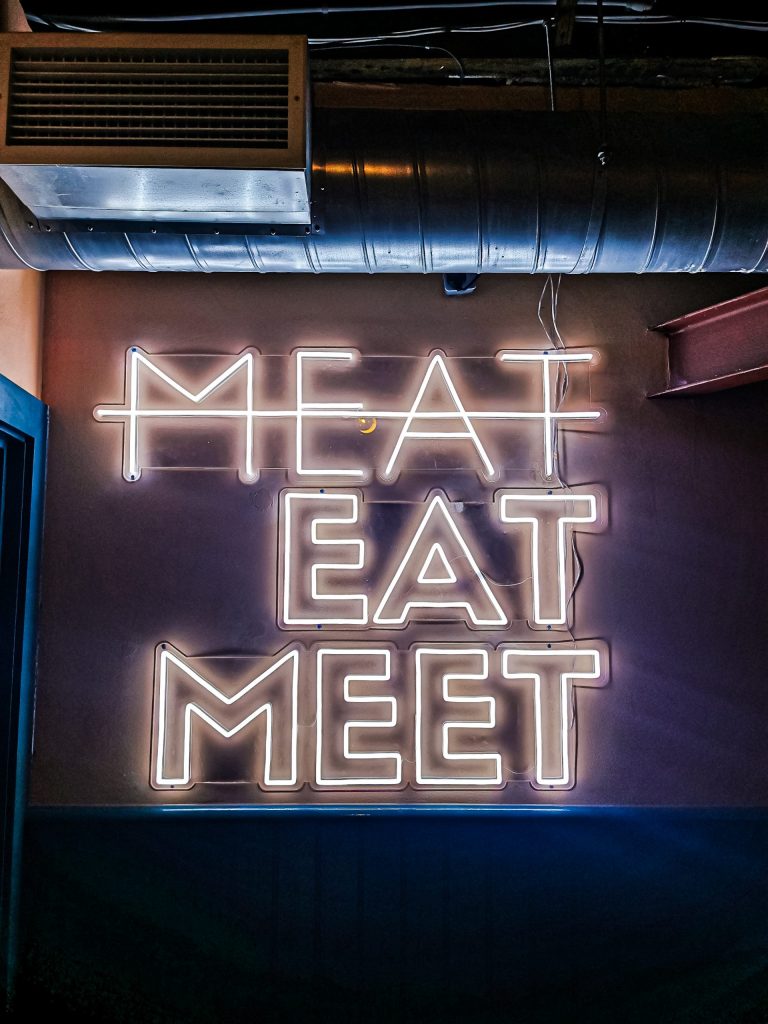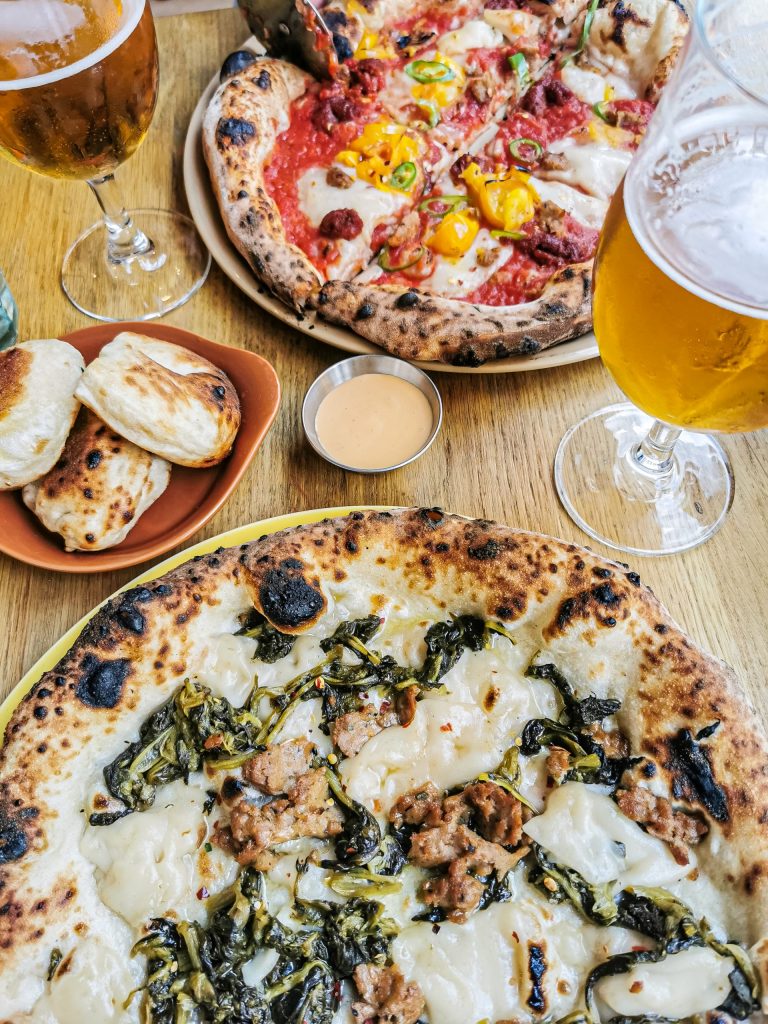 Purezza Manchester
We are pretty spoiled for choice here in Manchester for good pizza. And when I say good I mean really good. So when I heard that a new pizza restaurant was opening in the Northern Quarter, in the old space that was occupied by Dough, I knew I had to try it. Purezza first opened its doors in Brighton back in 2015, and was the first vegan Pizzeria in the UK. Since the incredible response they received, Purezza have since won several awards and opened multiple restaurants. And apparently they had more requests for a Manchester location than any other city; so here they are; welcome Purezza Manchester!
The pizza at Purezza is made with fresh dough that is matured for 48 hours using an organic wholegrain flour. Purezza use a range of organic toppings, including Italian tomatoes and mozzarella. All vegan of course. You can also choose from wholegrain, hemp, or Freedom (gluten-free) bases. On top of this, they also offer nibbles, starters, other mains for those who aren't fancying pizza and desserts.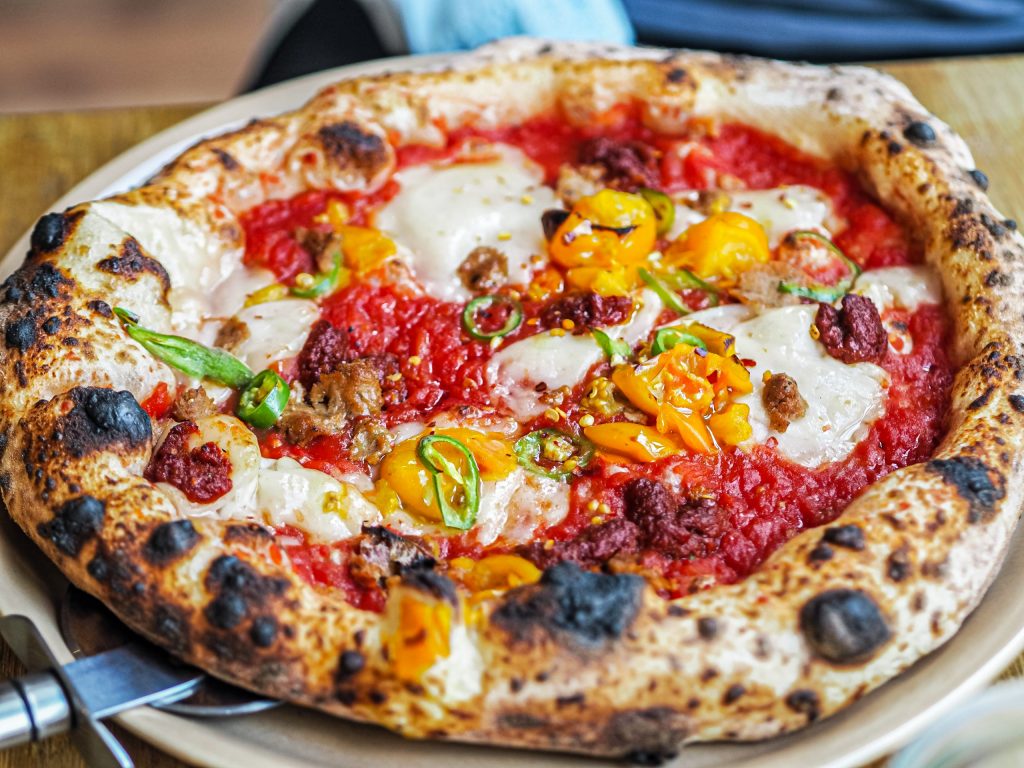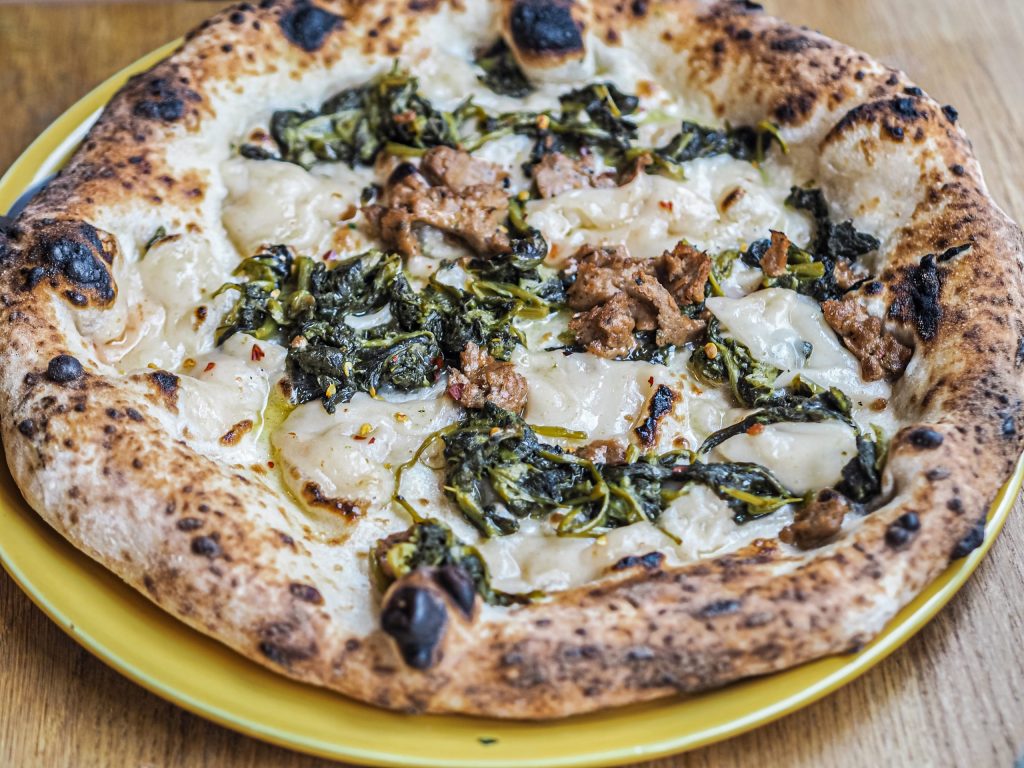 Review
We shared the dough balls (£5) to start, which were incredibly delicious for something that is basically just a ball of cheese in dough. I actually love both of these things, but my main skepticism here was the vegan cheese. I just don't think you can ever get vegan cheese as good as the real thing. At least not yet anyway. However, these were great! The melty-cheddar filling was hot and oozy; they are really indulgent but totally worth it.
Moving onto mains, we had 'The one with the Friarelli' (£8) which is a white base with mozzarella, chilli peppers, friarielli (Italian style tender broccoli), crumbled sausage, chilli flakes and garlic oil. And 'The one with the nduja' (£9) – white base with mozzarella, yellow tomatoes, n'duja, crumbled sausages, green chillies, teardrop peppers, finished with chilli flakes. For the n'duja one we also added tomato sauce to the base. One of the main things that suprised me was how many white-based pizzas Purezza offer. Considering vegan cheese can be quite a tough flavour to nail, I figured they must be confident in it as most of the pizzas were just this on the base with no tomato, so you can really taste it.
Honestly, I do think I preferred the red base. I think the sweetness of the tomato cut through the creaminess of the cheese, and with the n'duja, peppers and chillies, it was a really good pizza. The friarelli one was delicious too, don't get me wrong. I think for me, I'd have liked extra chilli and sausage to balance out the cheese, as it was a very cheese-heavy pizza. However that is to be expected with a white base! The meat on both was really good too, and not something I could tell the difference with at all. The dough is super soft and just that classic italian-style that everyone loves. We got a spicy dip for the crusts which I definitely recommend. I love a good crust-dip.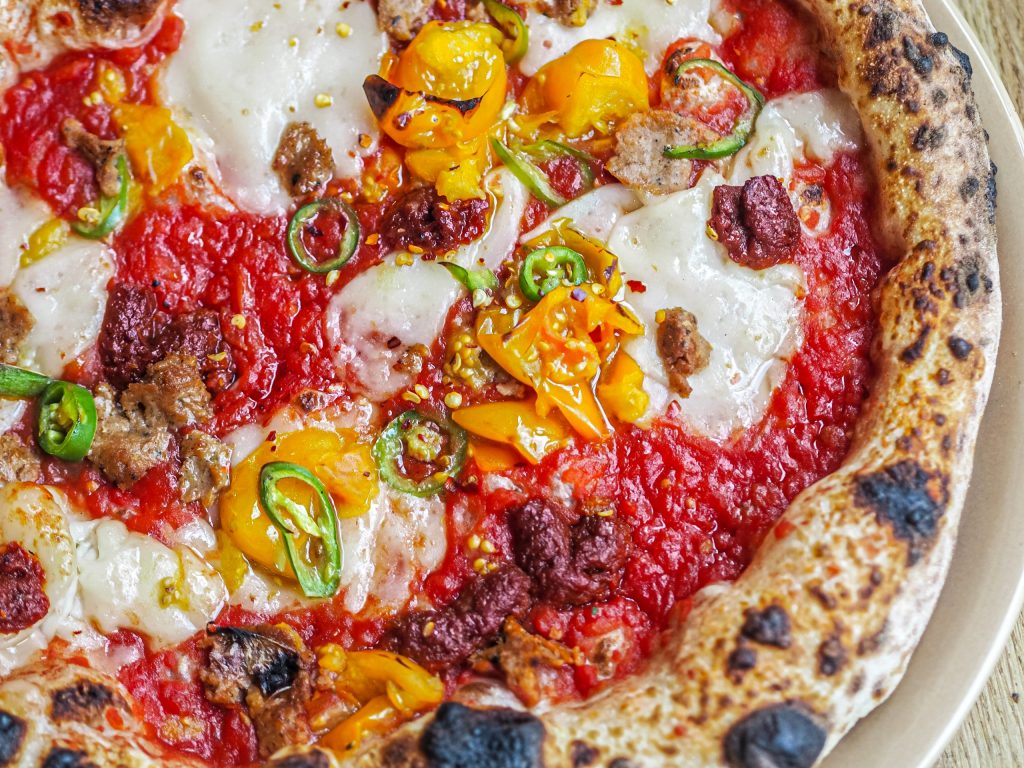 The interior looks great too. They have totally transformed the space and it looks really clean and modern. The staff were also all amazing. This is something that can really make or break a dining out experience in my opinion, and the Purezza staff made us feel really welcome and were super helpful.
Overall it was a really lovely experience. The restaurant, staff and food were all great. It's definitely somewhere to add to your list if you're a pizza-lover. It's also ideal if you have a big group of people with different dietary requirements as there will definitely be something on the menu for everyone. Purezza Manchester is a great addition to the Northern Quarter which I'm sure will be just as popular as the other great pizza joints.
You can visit the Purezza website here.
LL x
*This was a gifted visit. As ever, all opinions are my own.