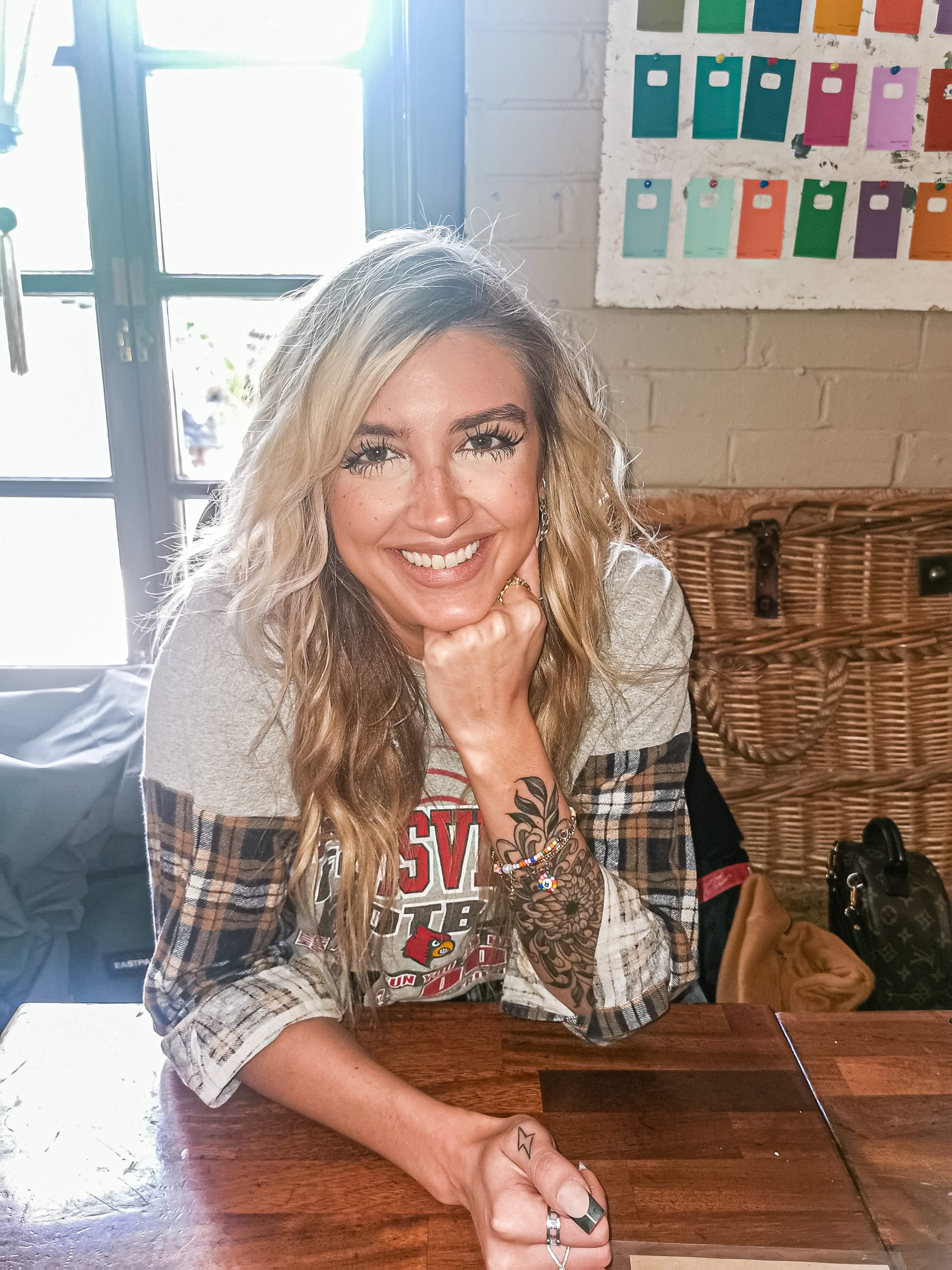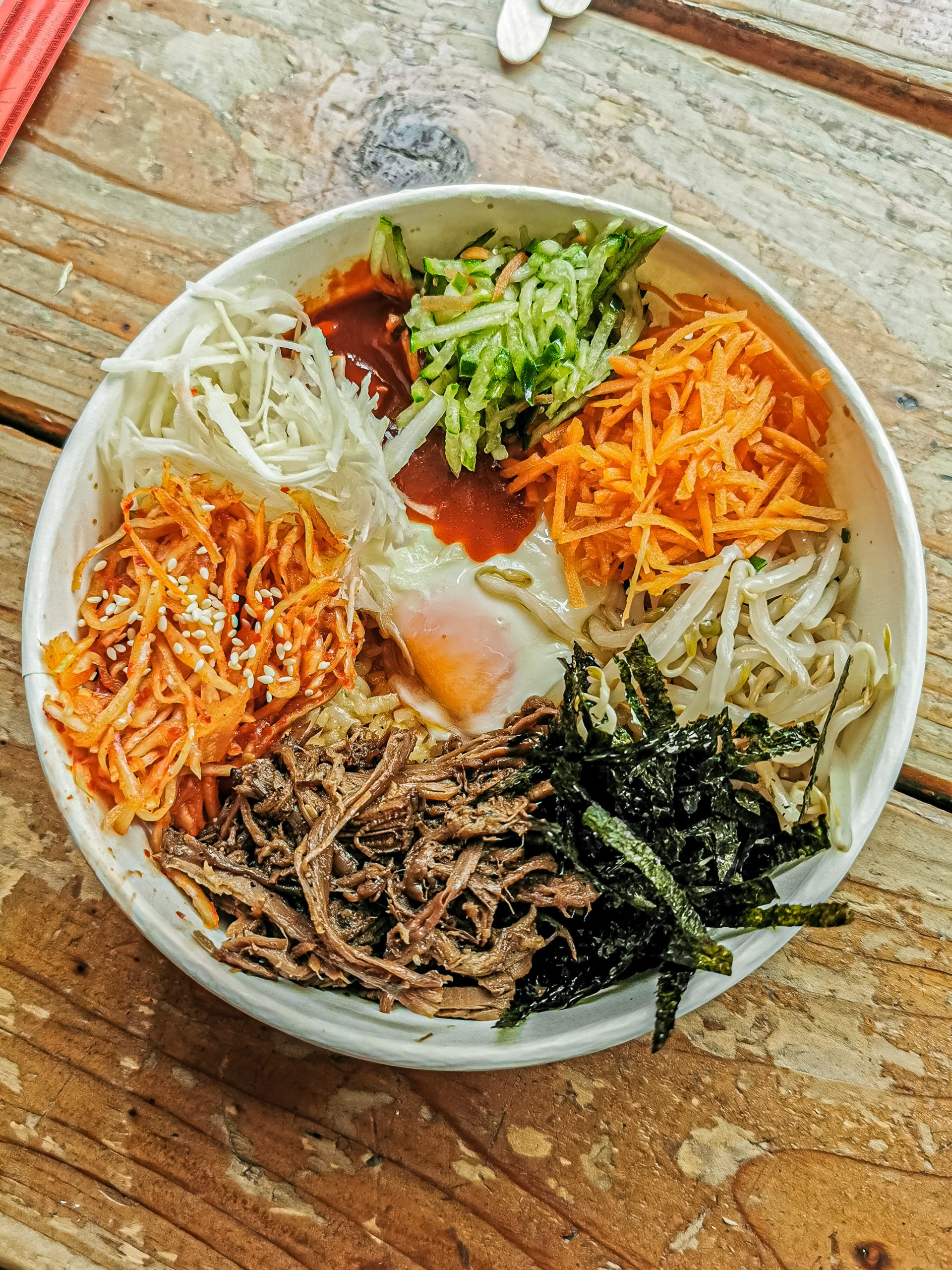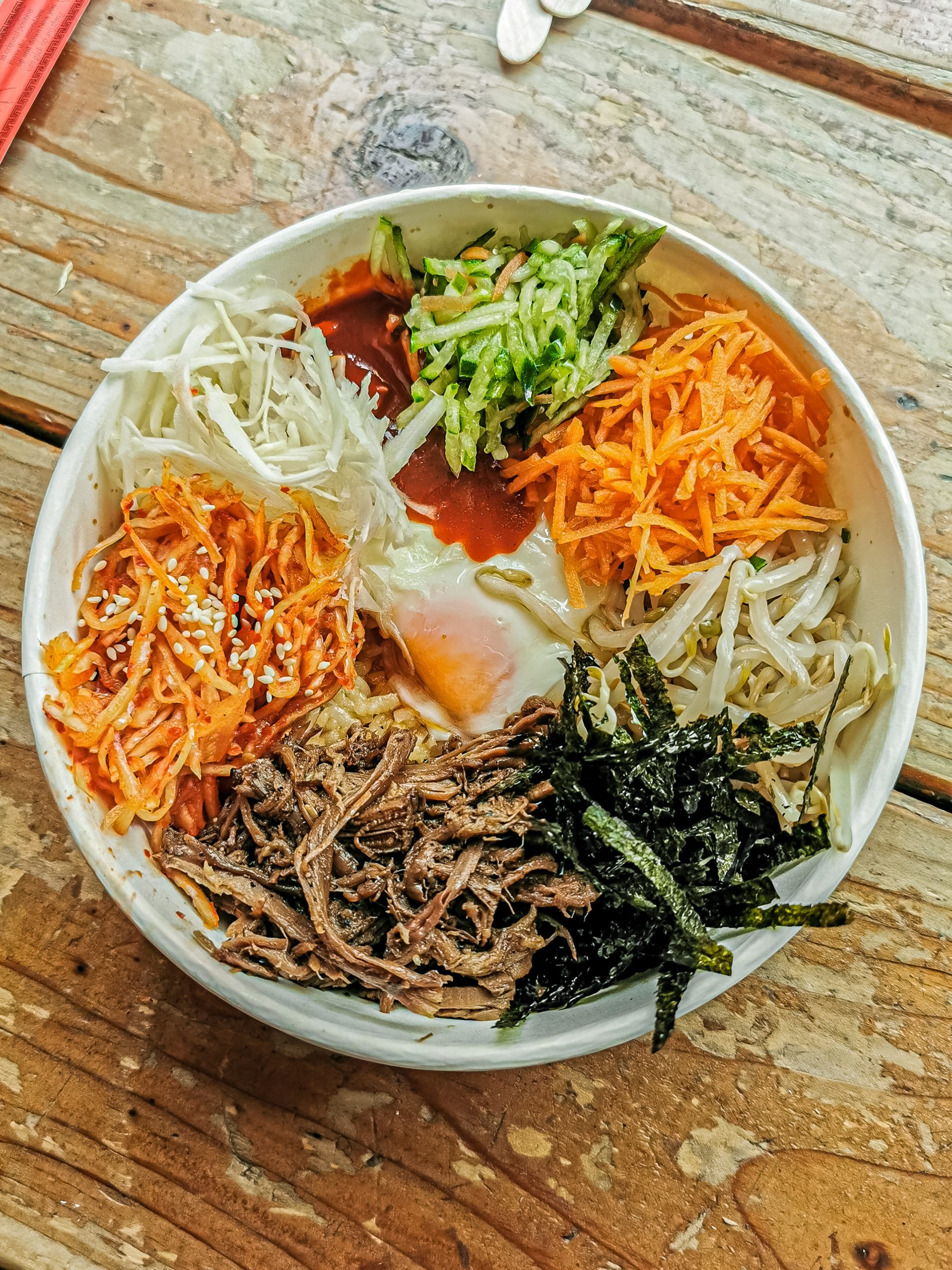 Every time I visit a new place, I always try and tick off some of their best food and drink venues. I often create lists of must-see venues, and thought I'd share some of the best places to eat and drink in Glasgow from my latest trip.
What is it?
Original Korean style fast food served in an intimate dining style on a first come, first served basis. We managed to get a seat straight away, but a queue formed outside whilst we were eating, so be prepared for a short wait. Food is served when its ready and it's a casual dining situation with a simple (but great) menu so the turnaround is pretty quick.
They have a few items on the menu, with 3-4 variations or flavour options for each; bibimbap, burgers, fried chicken and tofu, and loaded fries.
What to order?
The fried chicken is the best I've had. There are a few different flavours/sauces, so if you'd like to try a few then go with a friend and be tactical when ordering. The menu does say 2 pieces per portion but they are very generous sizes and each of ours came with 3 large pieces per portion.
We shared the Beef Bulgogi Bibimbap (£8.50), Gojuchang Glaze Fried Chicken (£8.50), Honey Butter Fried Chicken (£9), and sides of Soy and Garlic sauce (£1) and Kimchi (£2). Top tip: We wanted to try all of the flavours of chicken but knew it would be too much, which is why we got the honey butter flavour with the soy and garlic sauce. The combination of the two was actually delicious and turned out to be our favourite dish.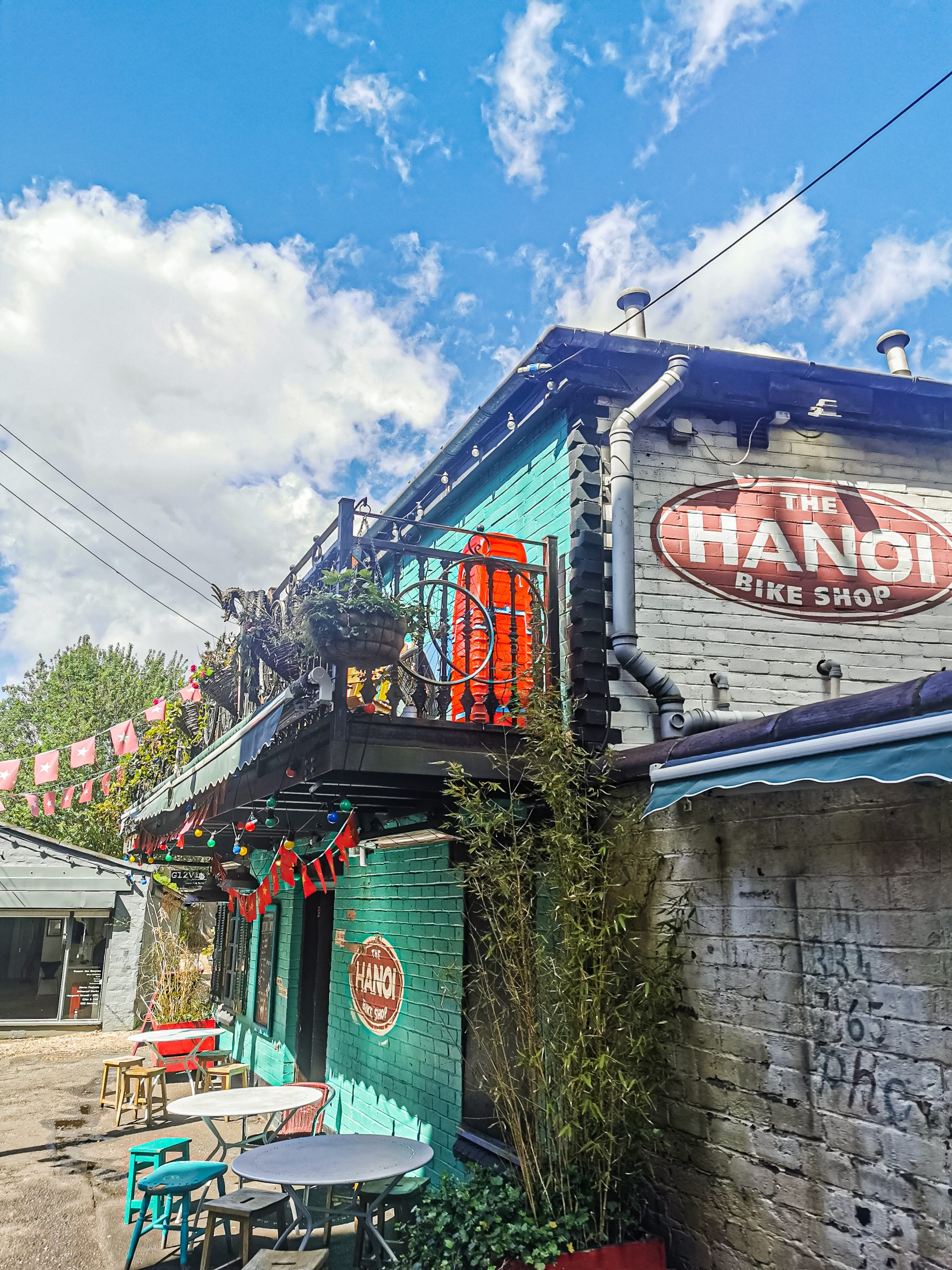 What is it?
An authentic Vietnamese restaurant hidden down a little side street, "bringing you from the backstreets of Hanoi to the heart of Glasgow's West End".
What to order?
The lunctime deals are amazing and great value for money. They also do the full menu all day, so we mixed and matched between the two menus for the dishes we wanted to try. The build your own pho is amazing – as expected. You can choose from beef, seafood, chicken or mushroom & tofu. Then add any extras and pick a spice level. You can choose from baby or regular size; a baby bowl is between £6 and £7 and is definitely more than what you might think a baby portion is so I would recommend this as a normal serving or if you're trying a few dishes! The Shredded Pork Banh Mi Bagel was one of the best things we ate this trip. It's only available on the lunch menu and includes shredded hot & sour pork belly, gem cups, kohlrabi slaw, pickles, herbs and a fried egg, all served on a toasted sesame bagel (£8.50). We also tried their organic bike shop tofu which is made on site daily. I recommend the temple tofu with tomato, ginger, syboes, mint and crispy shallots (£9).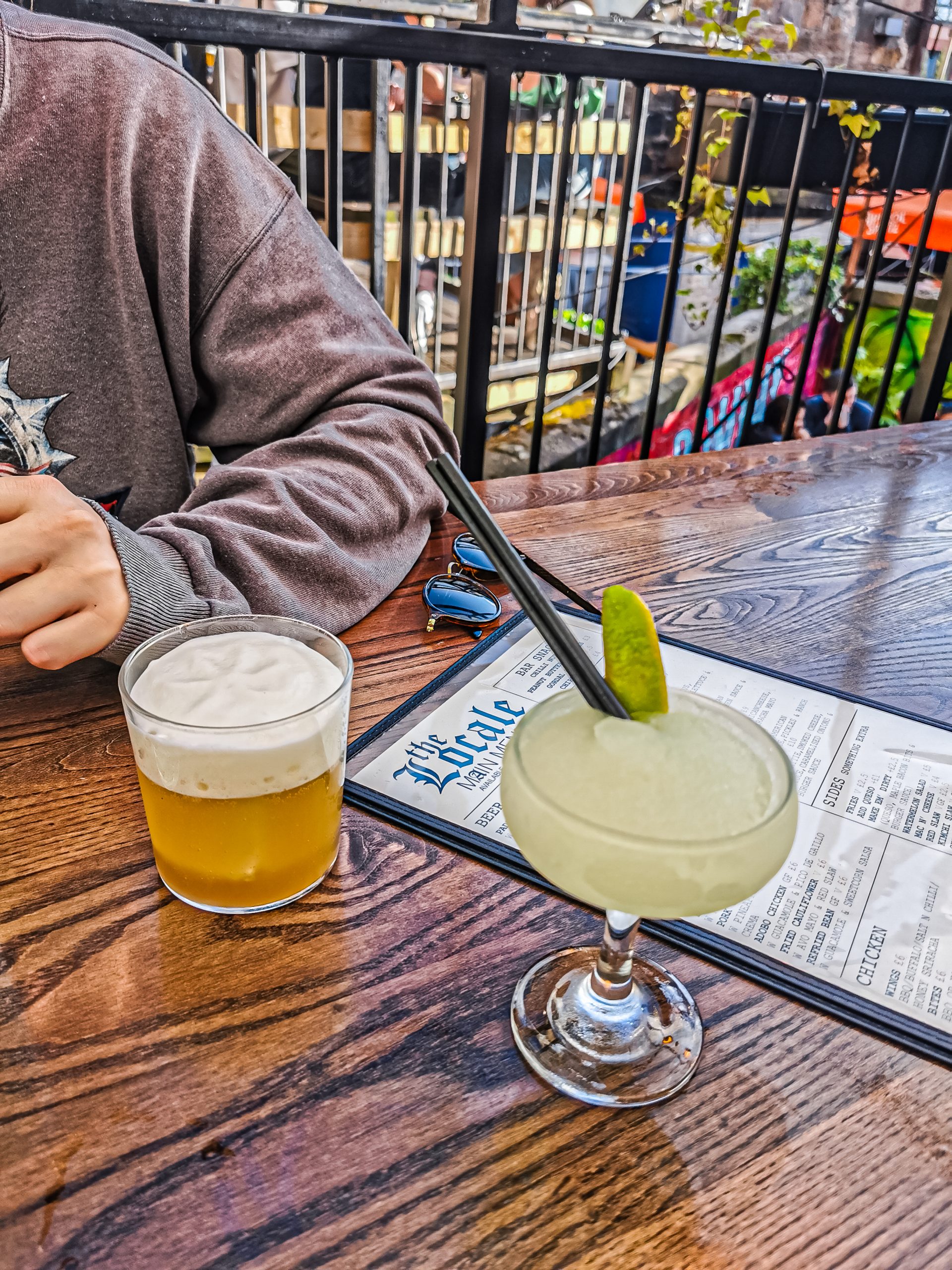 What is it?
A family owned neighbourhood spot, serving craft beer, cocktails and delicious Mexican focussed cuisine.
What to order?
If you can go on taco Tuesday they have some great deals including £1 tacos, £2 tequila shots and £3 drinks. However there's a very affordable lunch menu, and the main menu itself is pretty good value too.
We went at lunchtime but ordered a bunch of small plates to share from the main menu, including pork carnitas and baja fish tacos (both £6), nachos with guac (£4) and queso (+£1), the watermelon salad (£5) and corn riblets (£5.50). I would definitely recommend trying the tacos even if it isn't taco tuesday, as they are delicious and still really well priced at £6 for 3 generously filled taco shells. The watermelon salad was my highlight as you get a huge portion and I was really craving a fresh salad. It was sweet with a nice spicy kick too. I'd also recommend getting the nachos and queso for the perfect beer snack.
Bars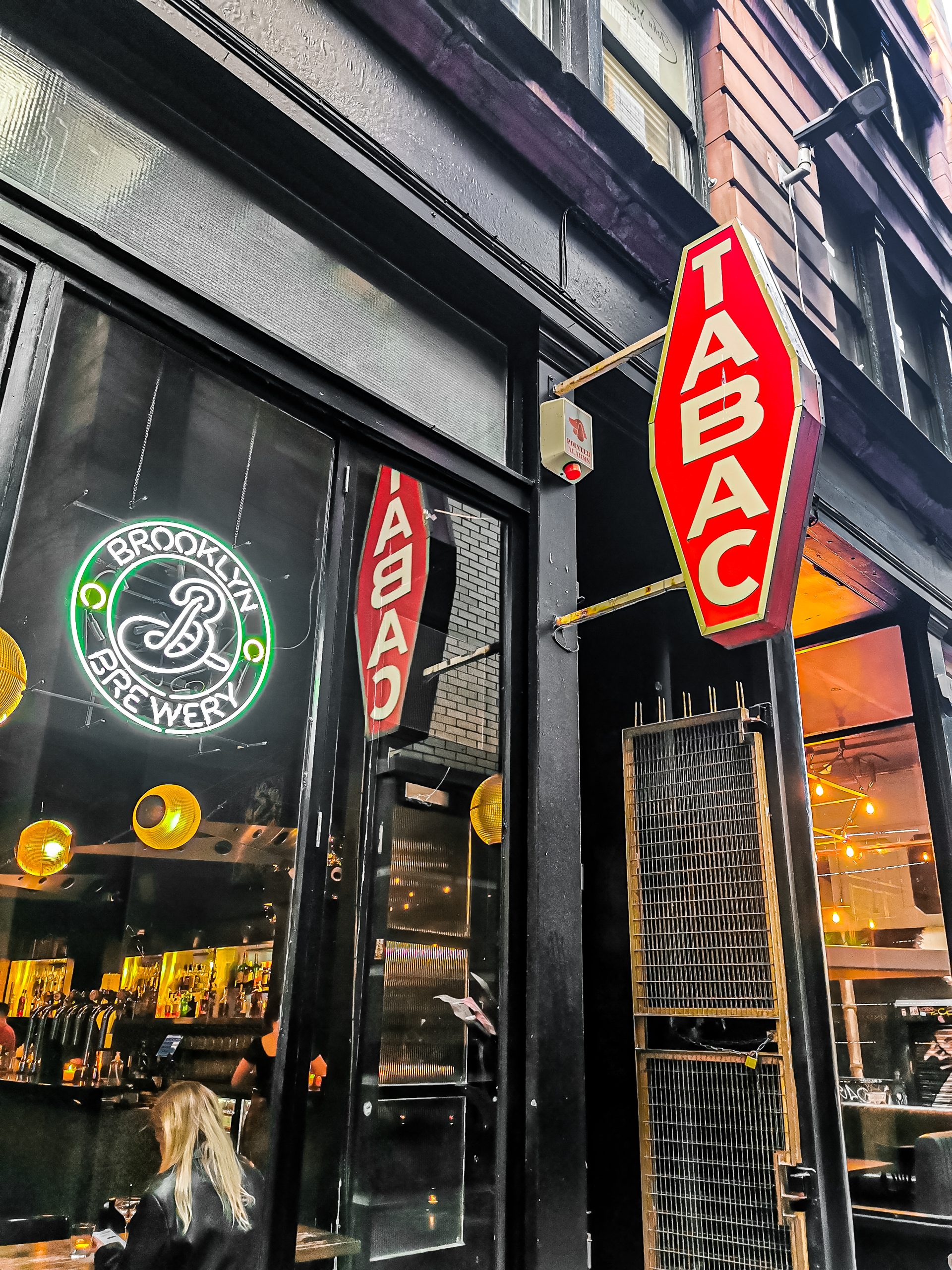 A cool cocktail, wine and beer bar that has speakesy kinda vibes; located just off a main street by The Lighthouse. A great spot for pre or post dinner cocktails, or and after work beer. Open 12-12 every day.
Great late night dive bar with an epic beer and spirits list. They also serve cocktails and are home to the lazy pina colada, which you can slurp on for just £5, all day every day. They also serve food until 2am in case you need some late night food alongside your beers.
I previously only knew this as a clothing brand, but they actually also have bars in Scotland and London. Cool, alternative vibes, with plenty of artwork, live music events and great drinks. They also offer a food menu consisting of small plates, burgers and wings. If you do want to buy some of their merch you can do that here too.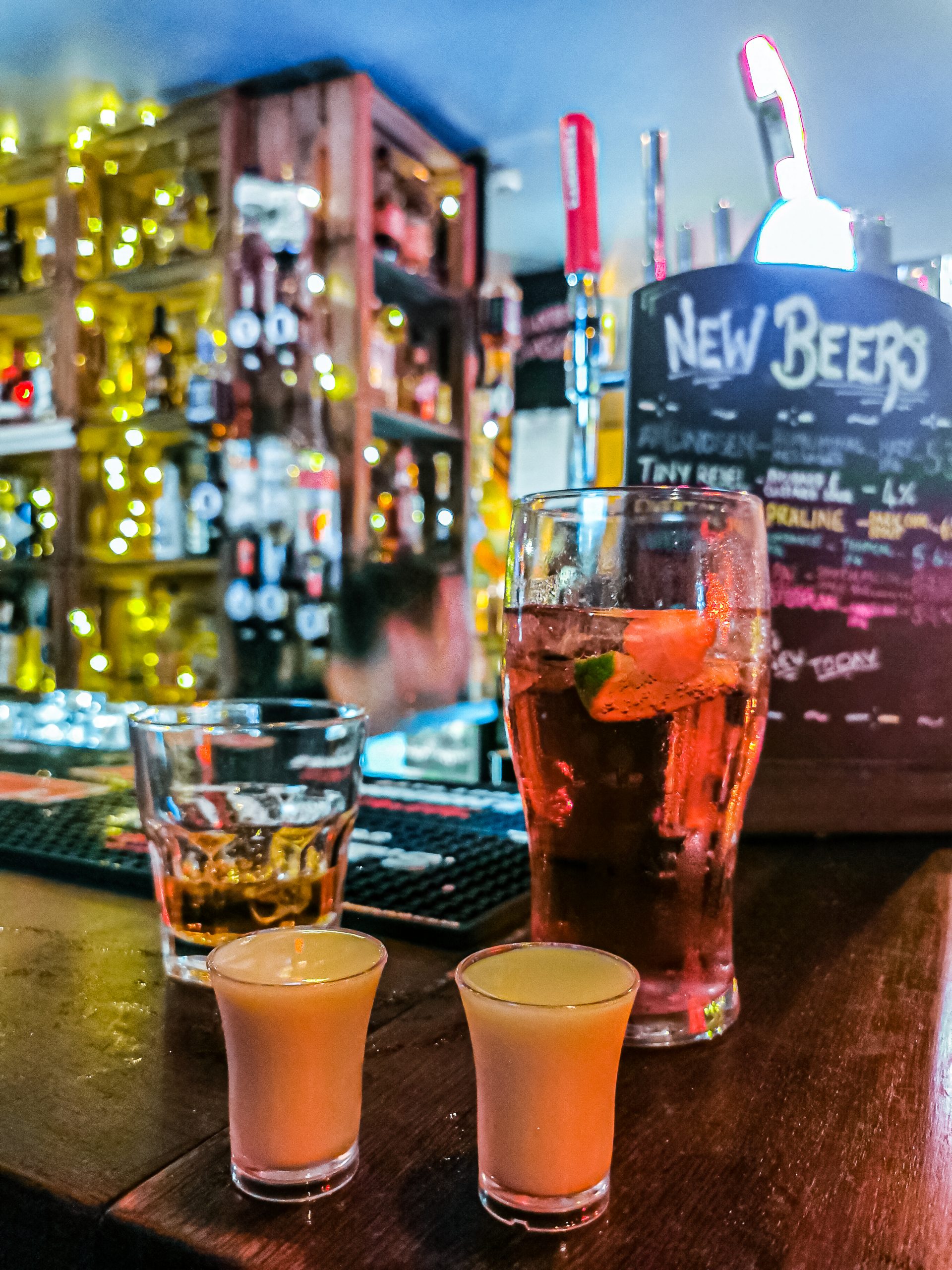 A cosy, late-night cocktail bar serving classic and contemporary cocktails. They also have evenings with live music.
The Locale
The Locale was a highlight for both food and drink. They have a friendly, local feel with a great range of craft beers and cocktails. Inspired by combination of Traditional British Pubs, New York Dive Bars and Spanish Locales, The Locale is a real melting pot of flavours and offerings.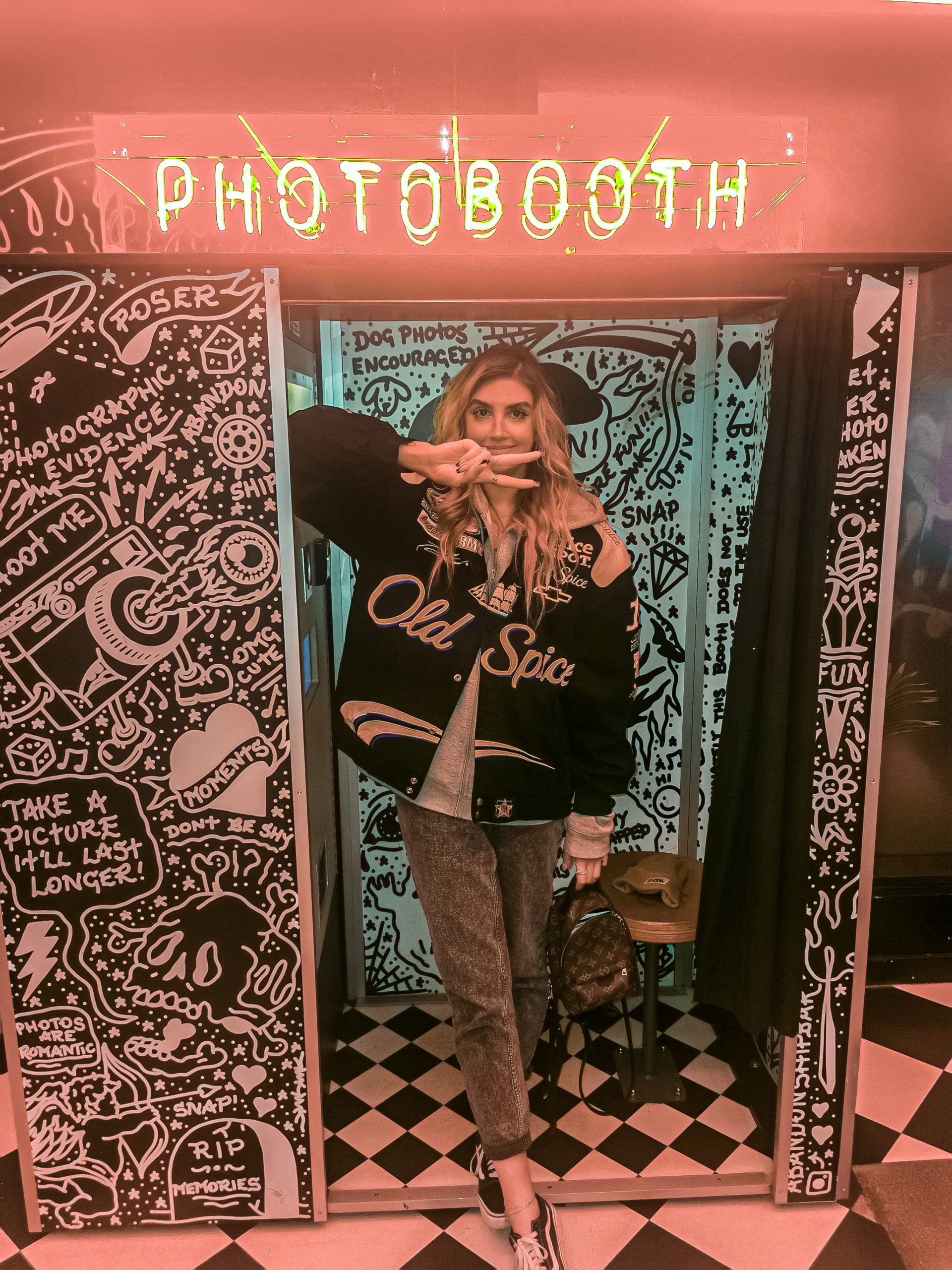 Inn Deep
A proudly independent purveyor of the finest craft beers, food and entertainment in the heart of Glasgow's West End. Inn Deep is a cool little pub that has a great riverside location, with some sheltered outdoor seating, and a good grub menu too.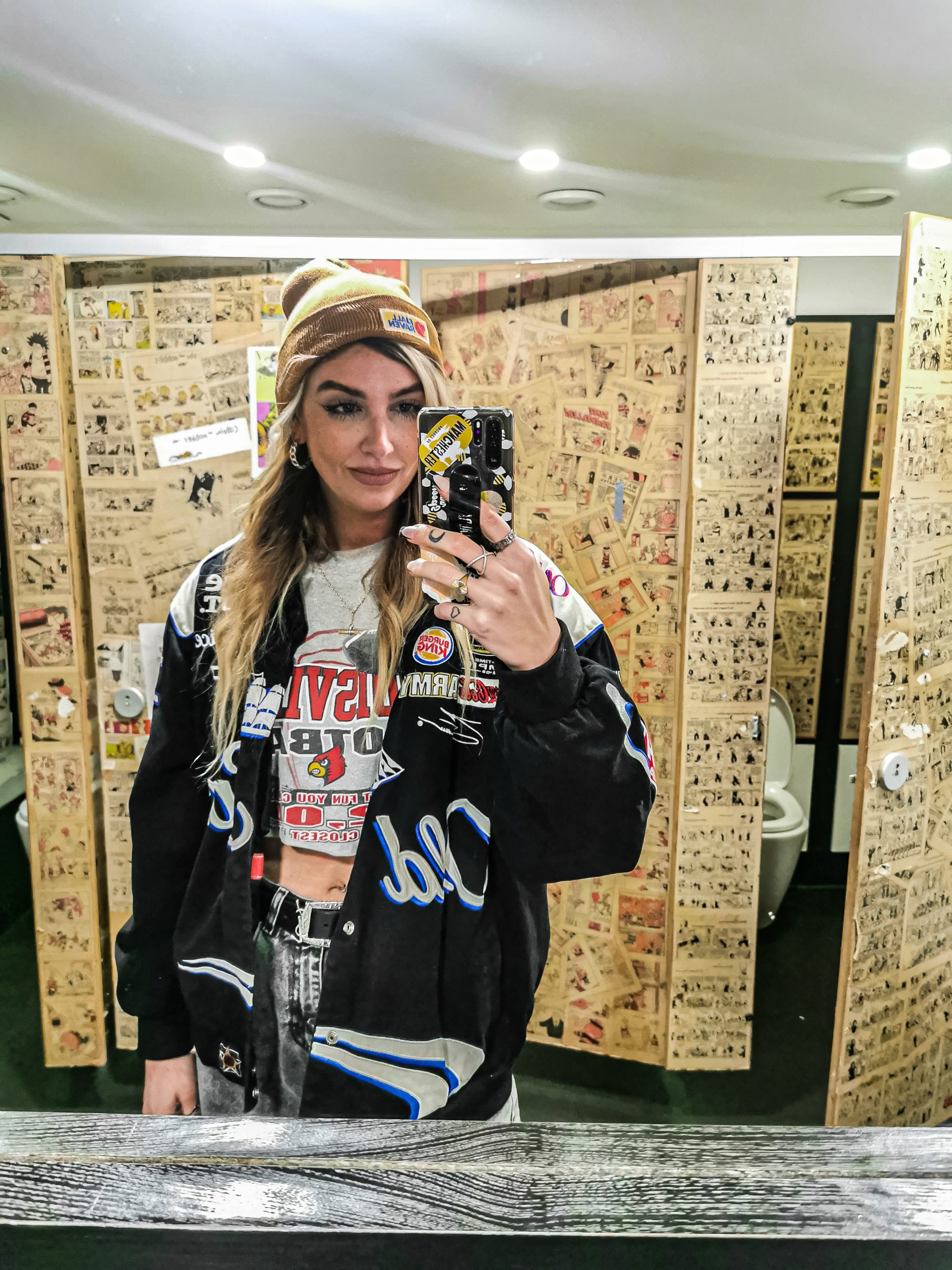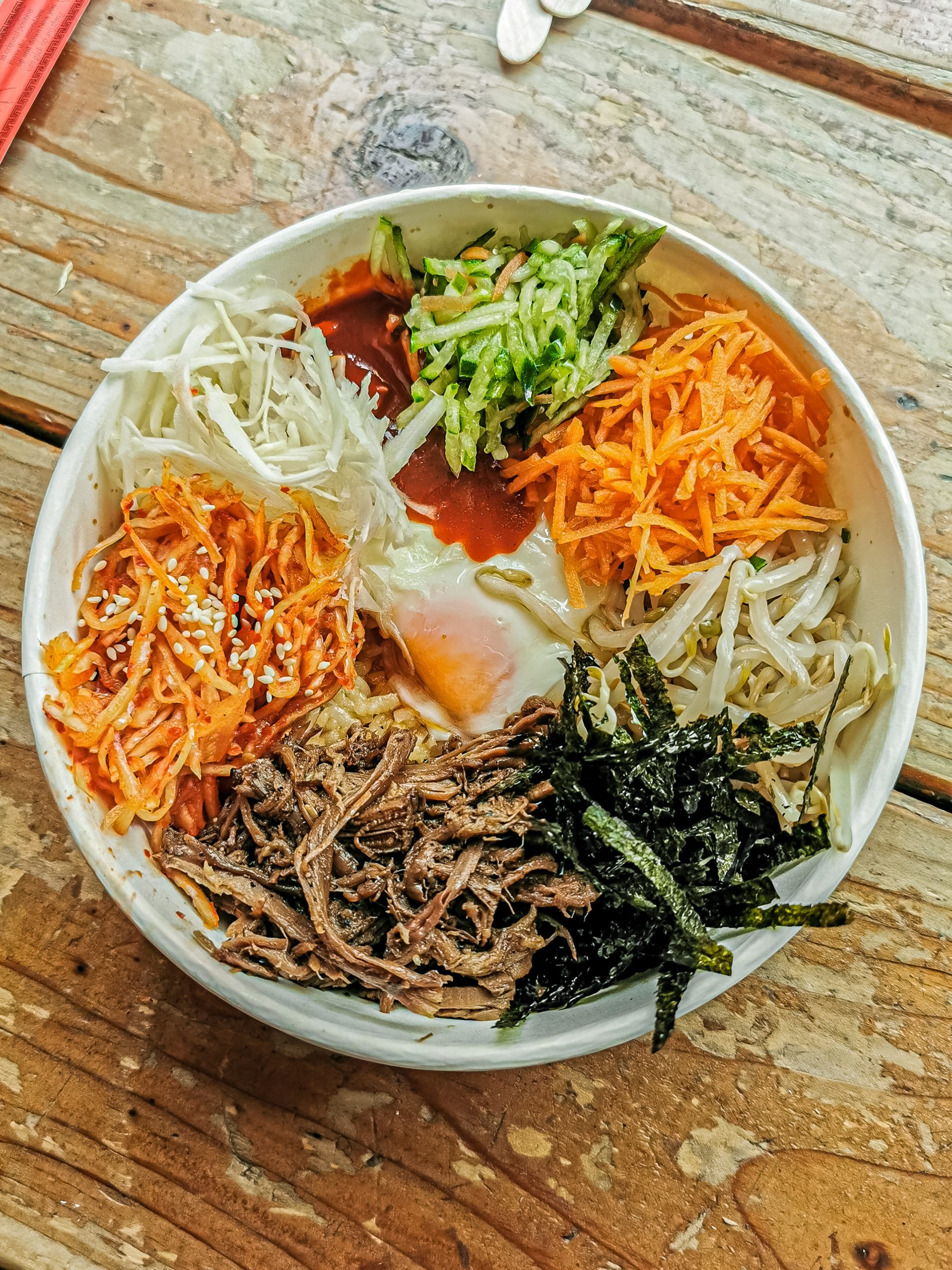 Others to visit next time
There were obviously a bunch more places I'd love to have had time and a bigger belly to be able to visit. Here are some of those that I'll hopefully be trying on my next trip:
Restaurants
Katsu
Bread meets bread
Bakery
Ox and Finch
Julie's Kopitam
Cail Bruich
Bars
Nice'n'Sleazy
Bananamoon
The Old Hairdressers
Chinaski's
Lebowski's
The Hug and Pint
You can find similar posts here and here.
LL x