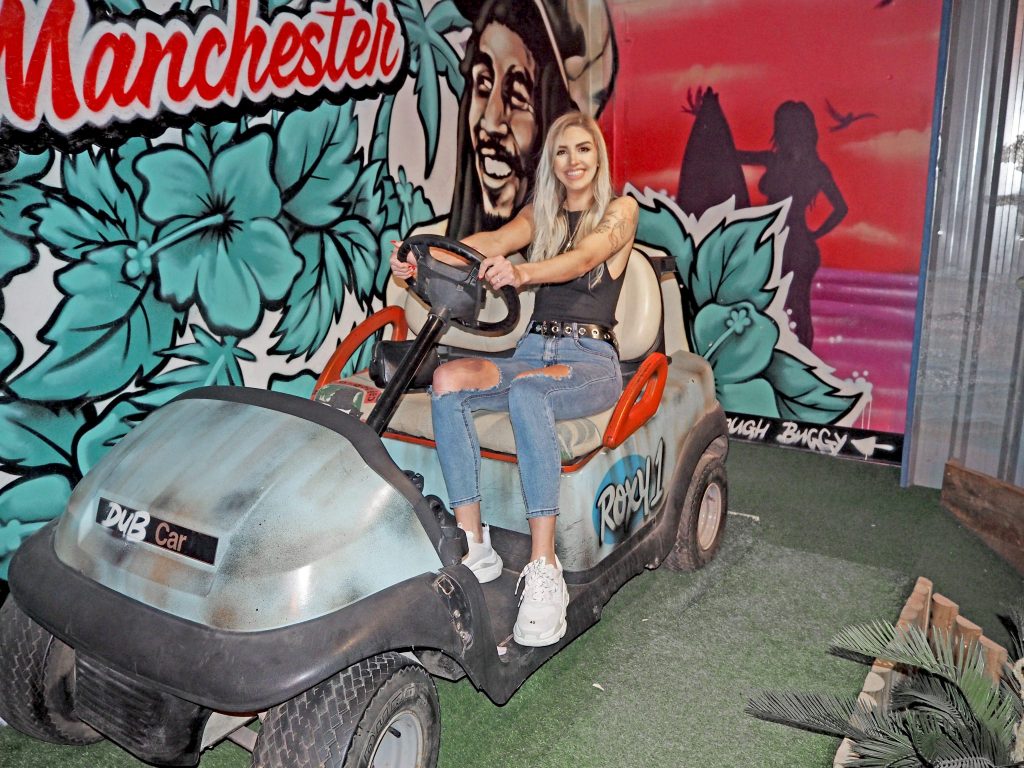 Date Night in Manchester
You may have seen my recent post where I shared my top hotels in Manchester for a staycation or city break. Following this, I wanted to share my favourite venues and hidden gems in the city that I would recommend trying if you are visiting Manchester.
This weekend I planned a date night in town, exploring a range of places, each with different vibes, to compile a list packed full of fun! I am going to share my top options for activities, food and drinks.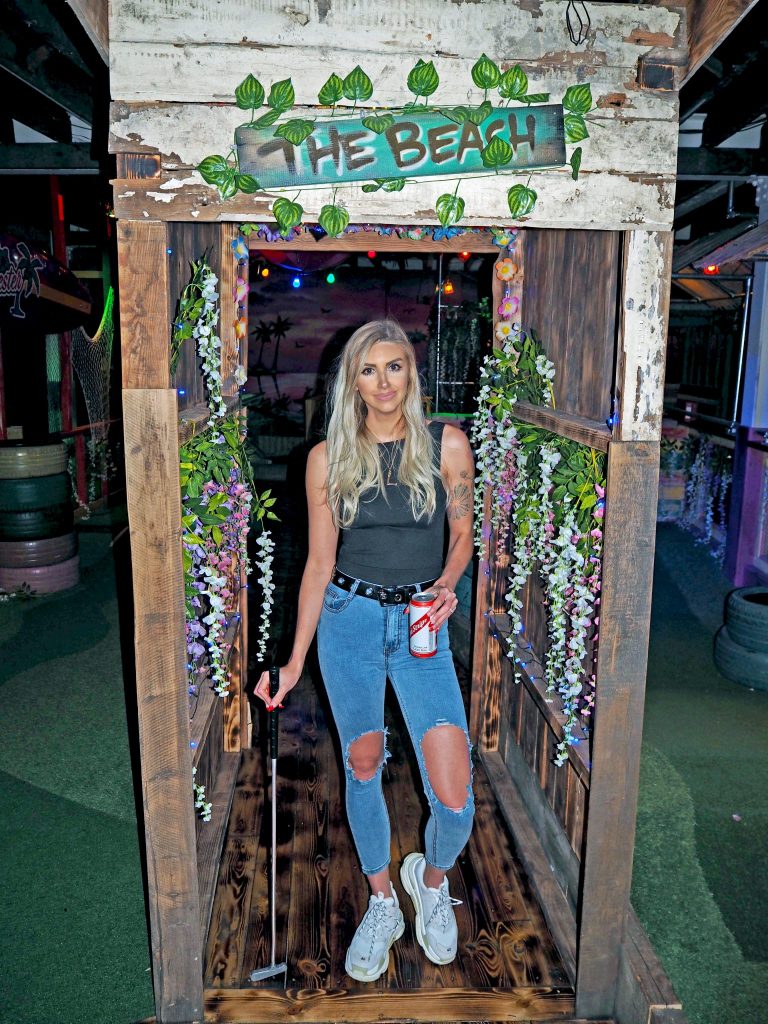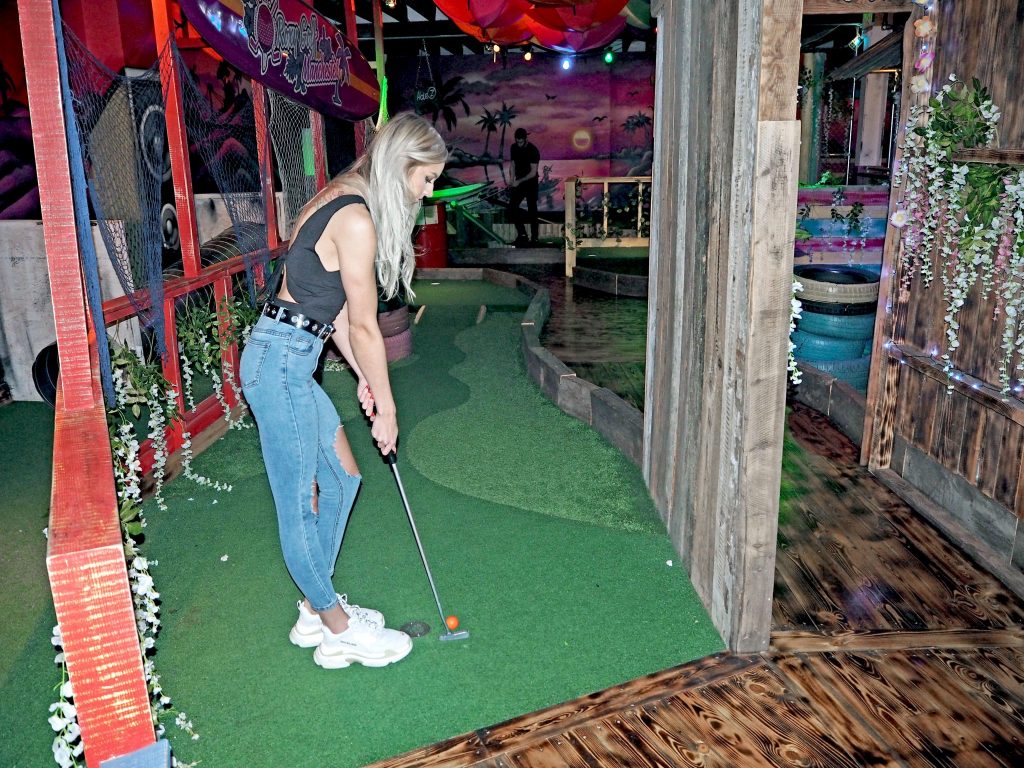 For Fun and Games
Up first is Roxy Ballroom. Whether you're heading out for drinks with friends, going on a date night, or planning a team bonding evening with colleagues, Roxy Ballroom is the perfect games venue.
Offering crazy golf, pool, shuffleboard, beer pong, and table tennis, I love heading here as somewhere that's a little different than your average bar. I really enjoy starting the evening with something a little fun, so Roxy is the perfect spot. Despite its busy Deansgate location, I've spoken to so many people who didn't know this bar was here. The entrance is a not-so-obvious doorway, that leads upstairs to a huge venue packed with activities.
Alternatives
Flight Club – for the most fun darts games you will ever play.
17 Below – for retro arcade games and pool.
Twenty Twenty Two – for ping pong, drinks and dancing.
Junk Yard Golf – for crazy golf and crazy cocktails.
NQ64 – a retro arcade games bar opening this week in the Northern Quarter which I already know will be a hit.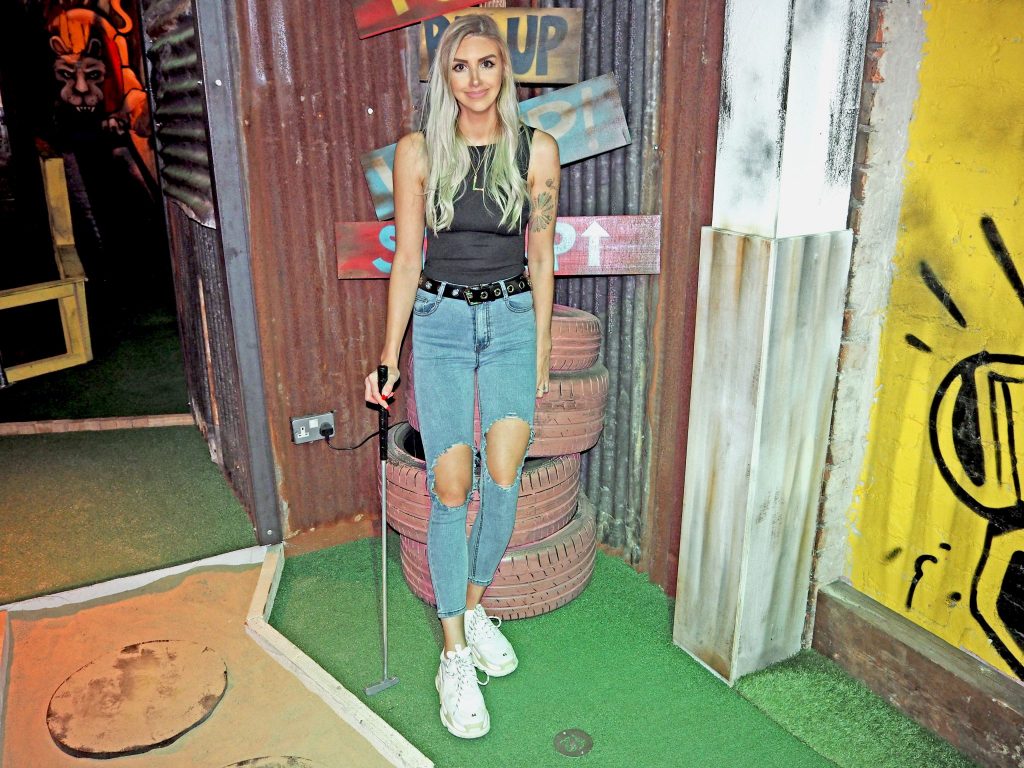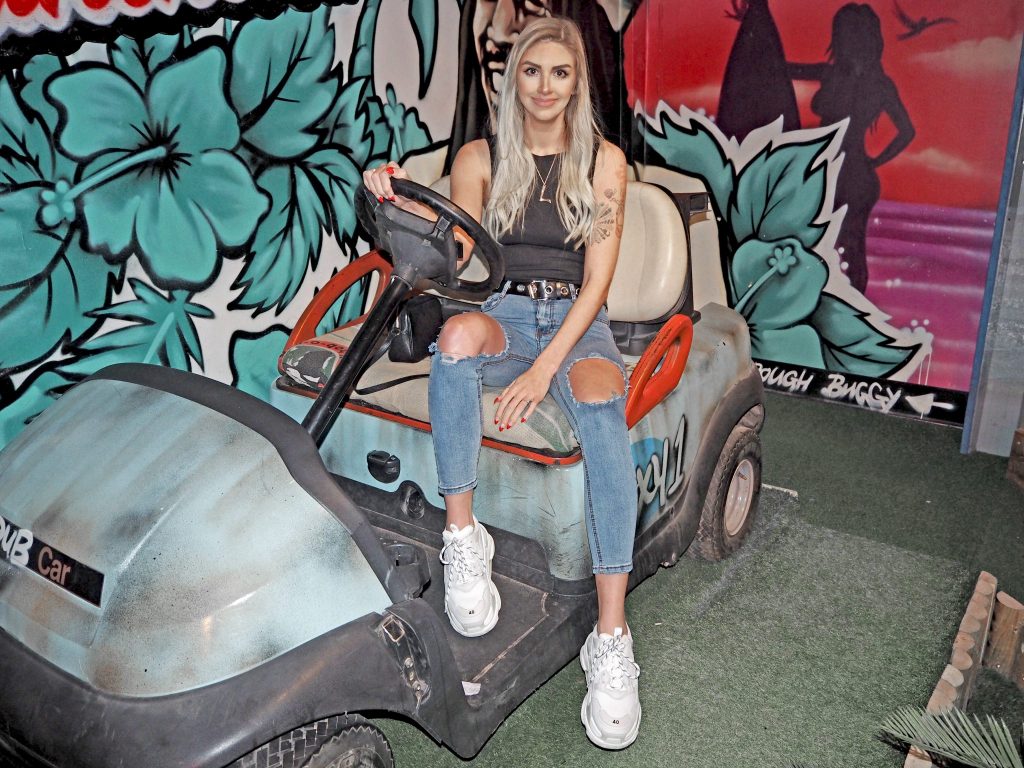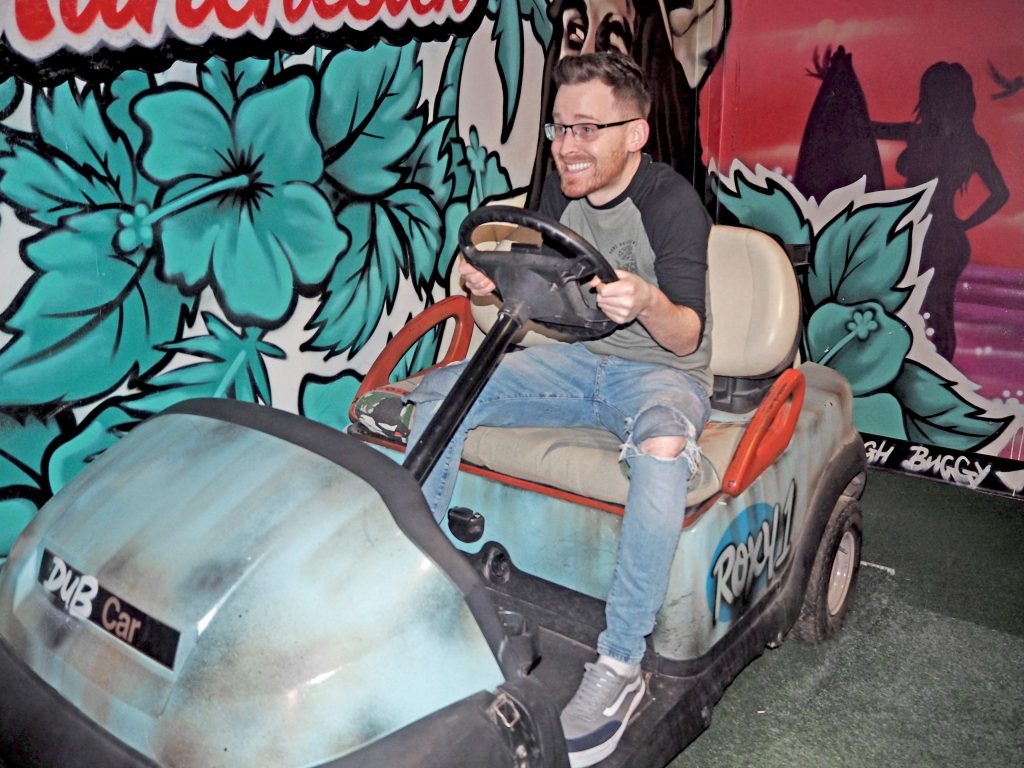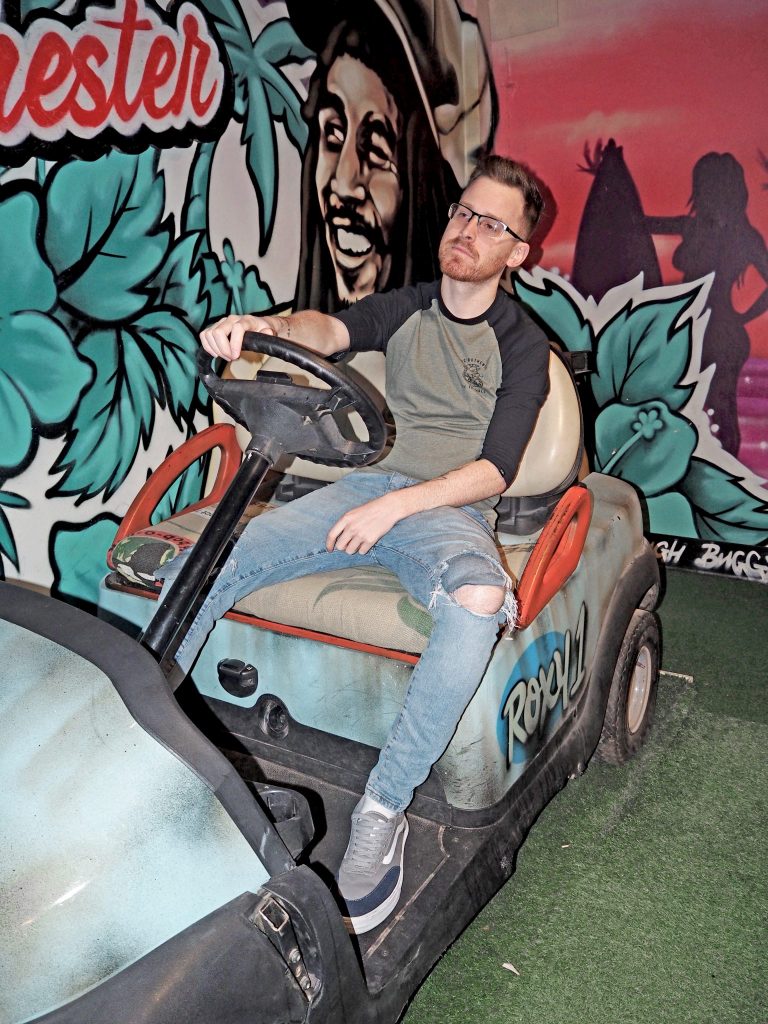 As you can see we had some fun playing with the props on our way round the course!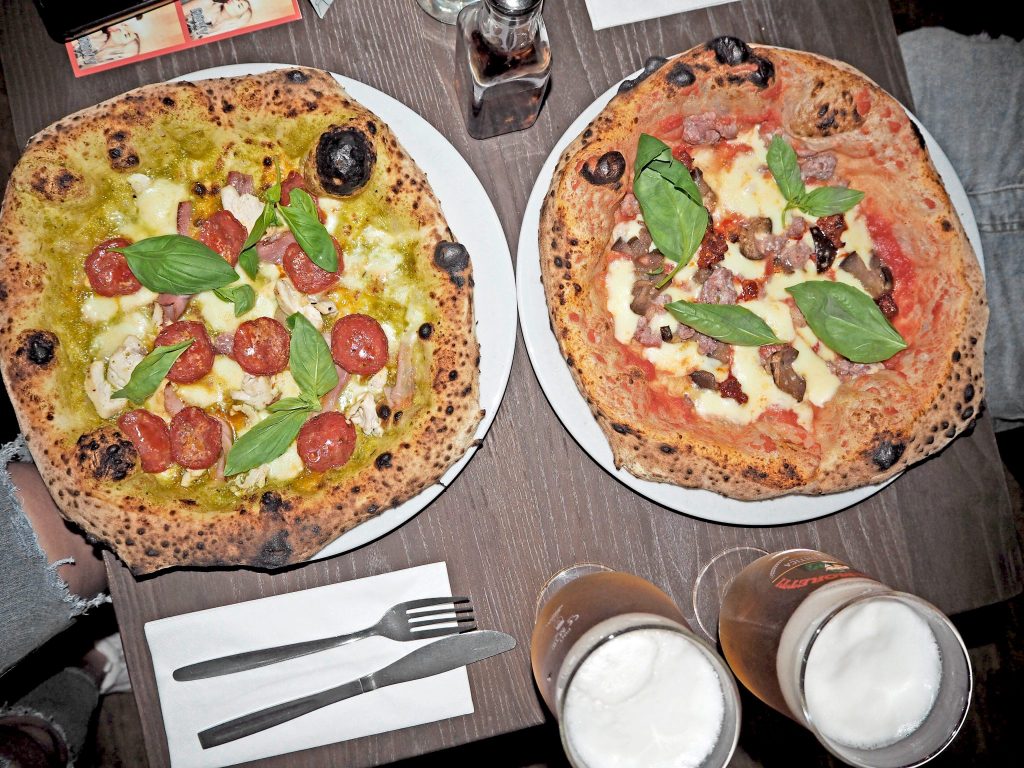 For Pizza
Manchester has recently become a city that boasts some of the best pizza in the UK. My favourite hidden gem of them all is CIAOOO Italian restaurant in the Northern Quarter. Ciaooo is an independent Neapolitan pizzeria tucked away behind the NQ. It doesn't look all that from the outside, but don't judge a book by it's cover; the pizza here is some of the best you will get.
Alternatives
Noi Quattro – for a huge pizza menu and a great lunch deal.
Rudy's – for pizza that has people queuing out the door.
Crazy Pedro's – for giant pizzas with epic toppings.
Dogs n Dough – for hot dogs, pizza and happy hour.
Ply – for craft beer, cocktails a wood-fired pizza.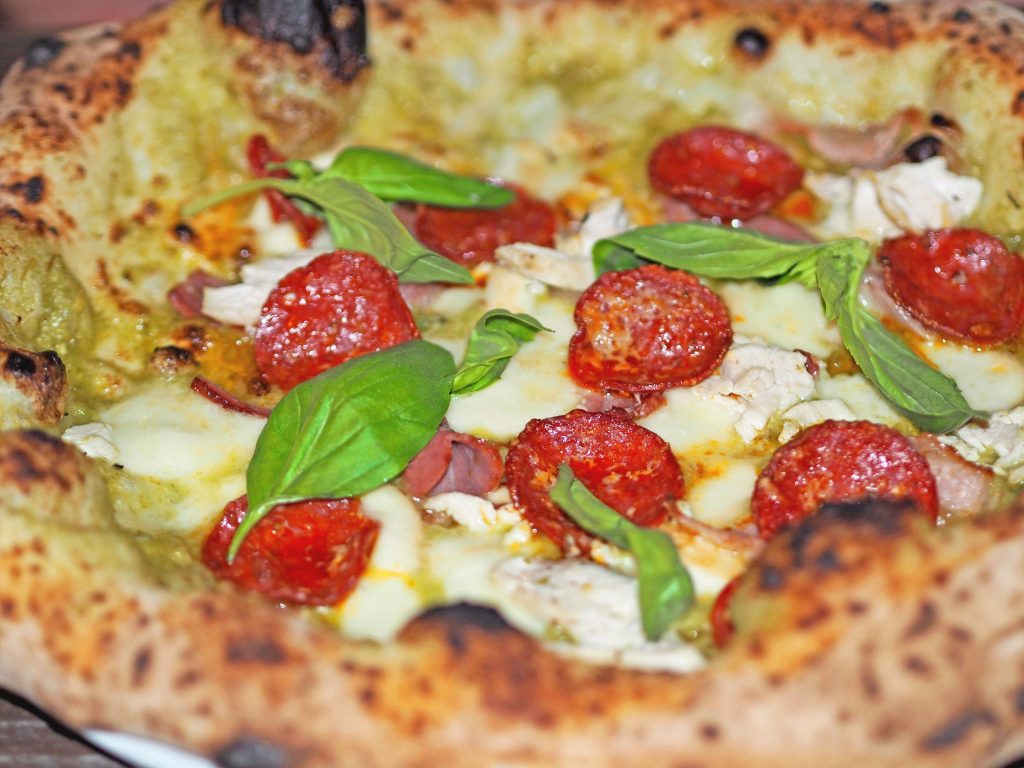 Can I say pizza any more times in the space of two paragraphs?!
We opted for the CIAOOO and the MCR pizzas – fitting for this post. We shared both and they were both incredibly delicious. I can't recommend this place enough.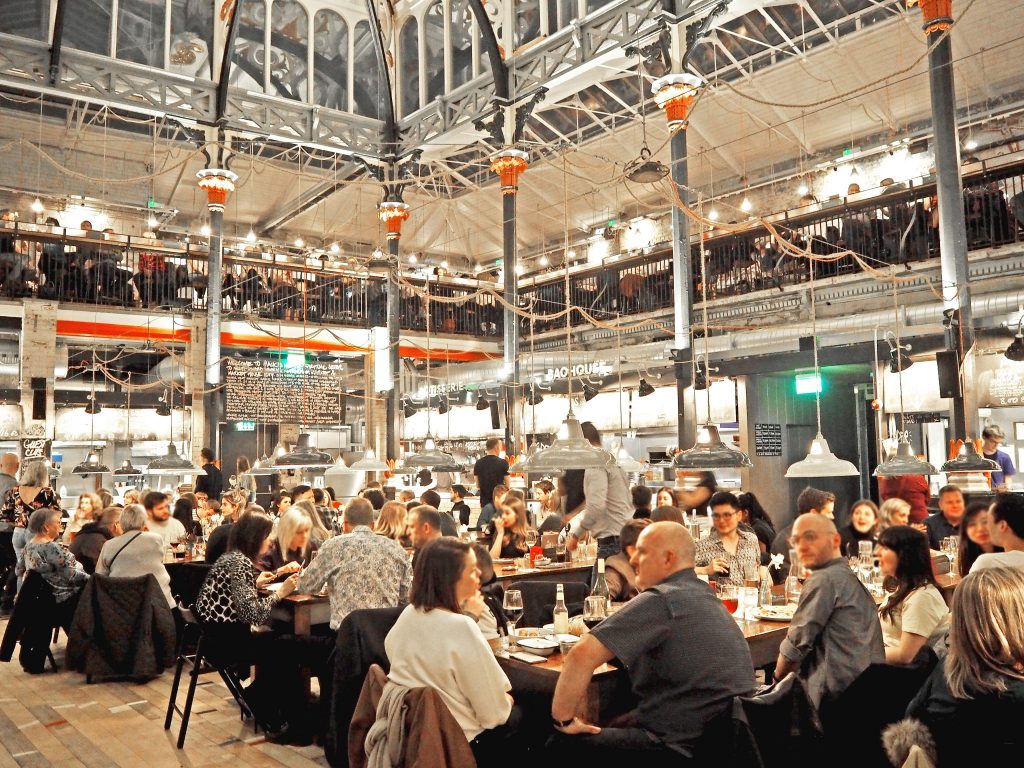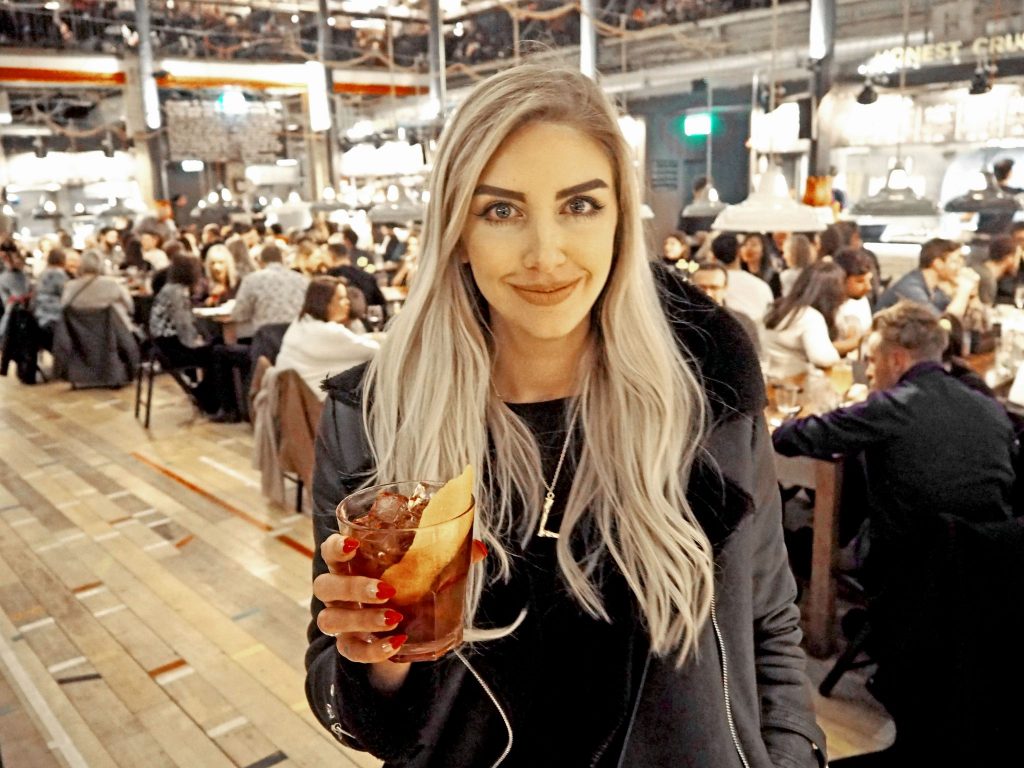 Casual Drinks and Dining
This one is no secret, but might not be known for those who don't live or work in the city. Mackie Mayor is an overhauled listed building formerly known as Smithfield's Market. The huge venue offers ten different food and drink vendors, making it the perfect spot for large groups. If you are with a group who have different tastes, or some people need to eat and some just want drinks then this is ideal. Grab a table and everyone can order whatever they like from one of the many options.
We popped in for a cocktail after dinner. Reserve wines offers a huge range of wines, as well as fizz, spirits and cocktails.
Alternatives
Cottonopolis – for an incredible Japanese inspired menu and cocktails.
Bab – for sit-down kebabs and meze.
Luck, Lust, Liquor and Burn – for my favourite burritos in the city.
Bundobust – for Indian street food and craft beer.
Cocktail Beer Ramen + Bun – for late night ramen and guest beers.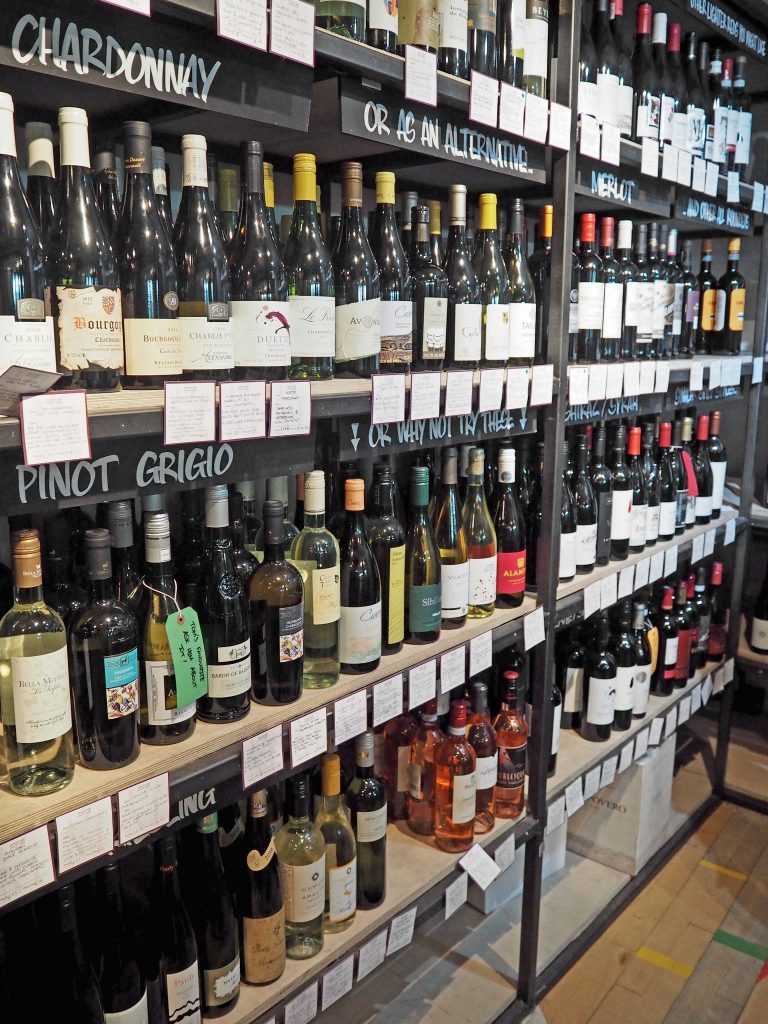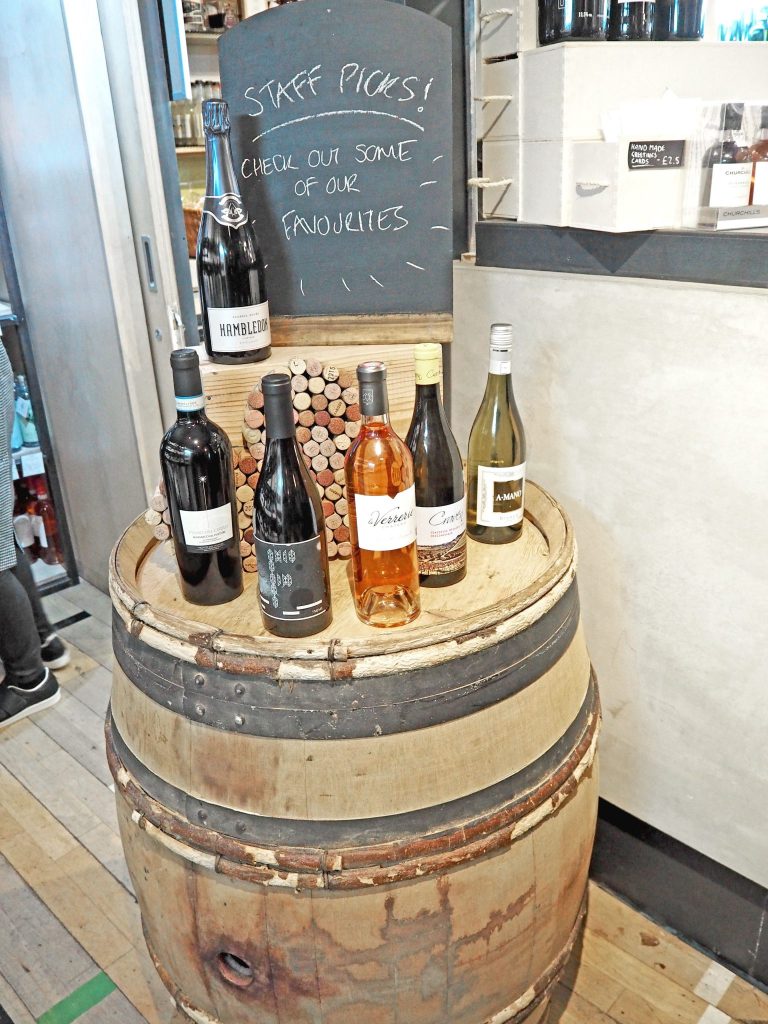 At the weekend Mackie Mayor gets pretty packed so I'd recommend getting there early if you are in a group and want to bag yourselves some seats. Mackie Mayor is also dog and child friendly!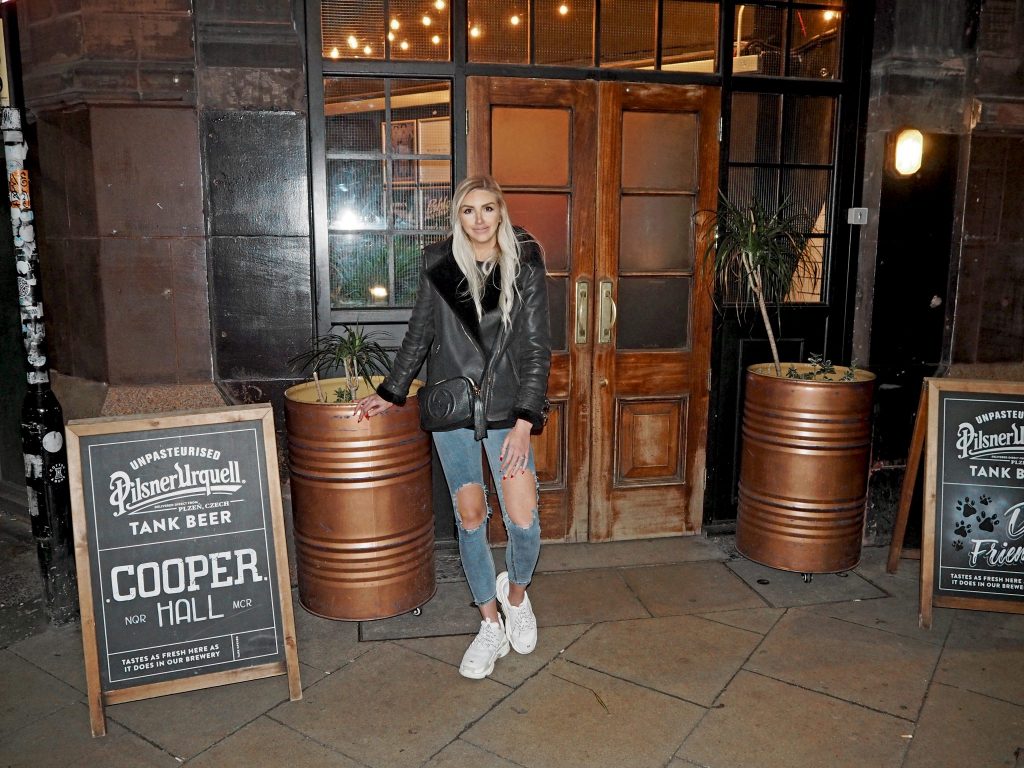 For Beers
As much as I love getting dressed up and going to fancy cocktail bars, I also love going for some casual beers. One of my favourites and another one that is a little less known is Cooper Hall. A huge venue with plenty of seats, awesome tank beer and a great cocktail list.
Alternatives
Alberts Schloss – for more tank beer, epic shows and a free Photo Booth.
Seven Bro7hers – for family made craft beer.
Marble Arch – for epic pub grub and award winning beers.
BrewDog – for the well-known brand and beer school.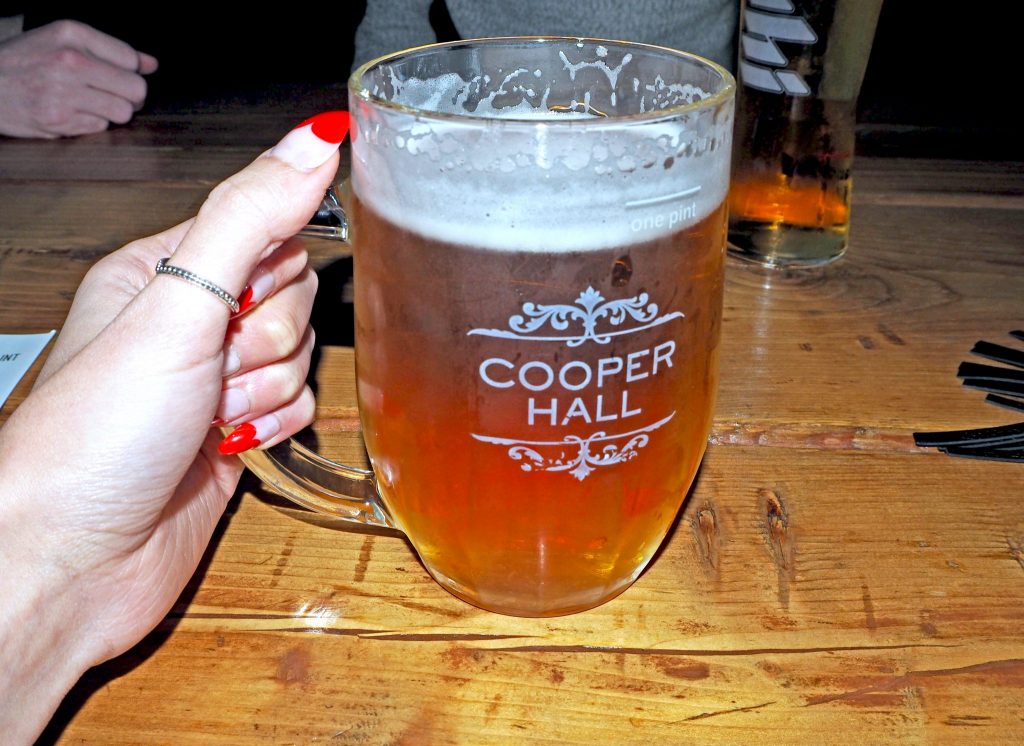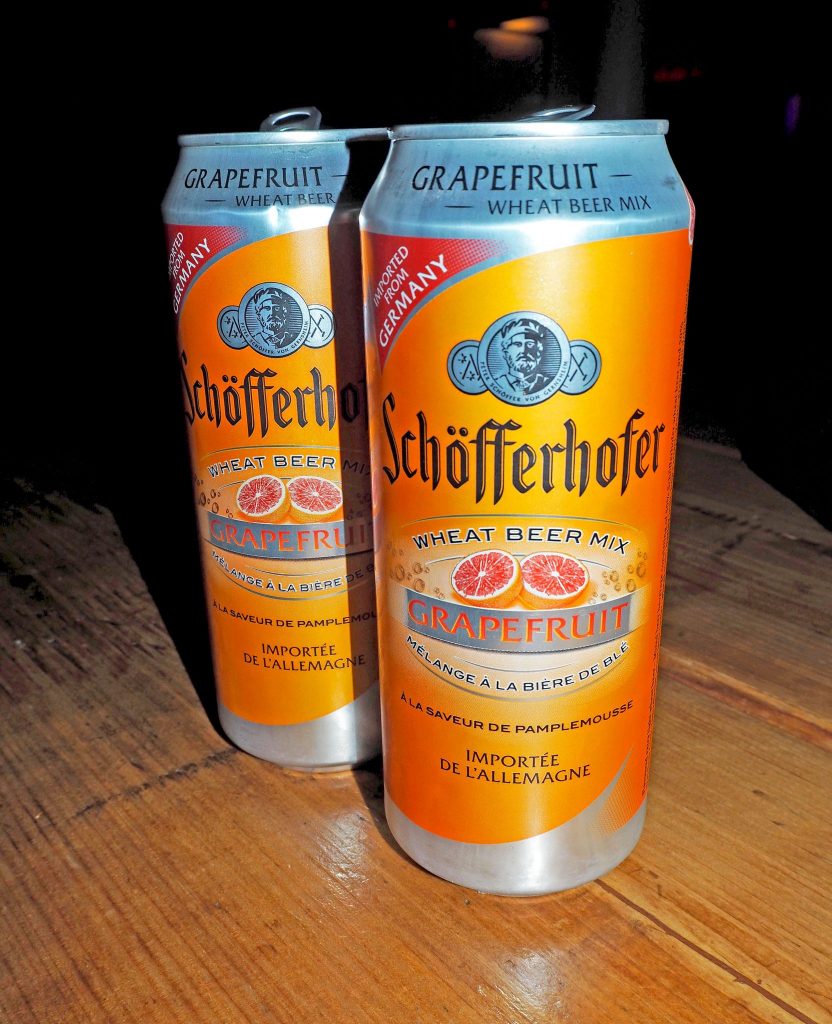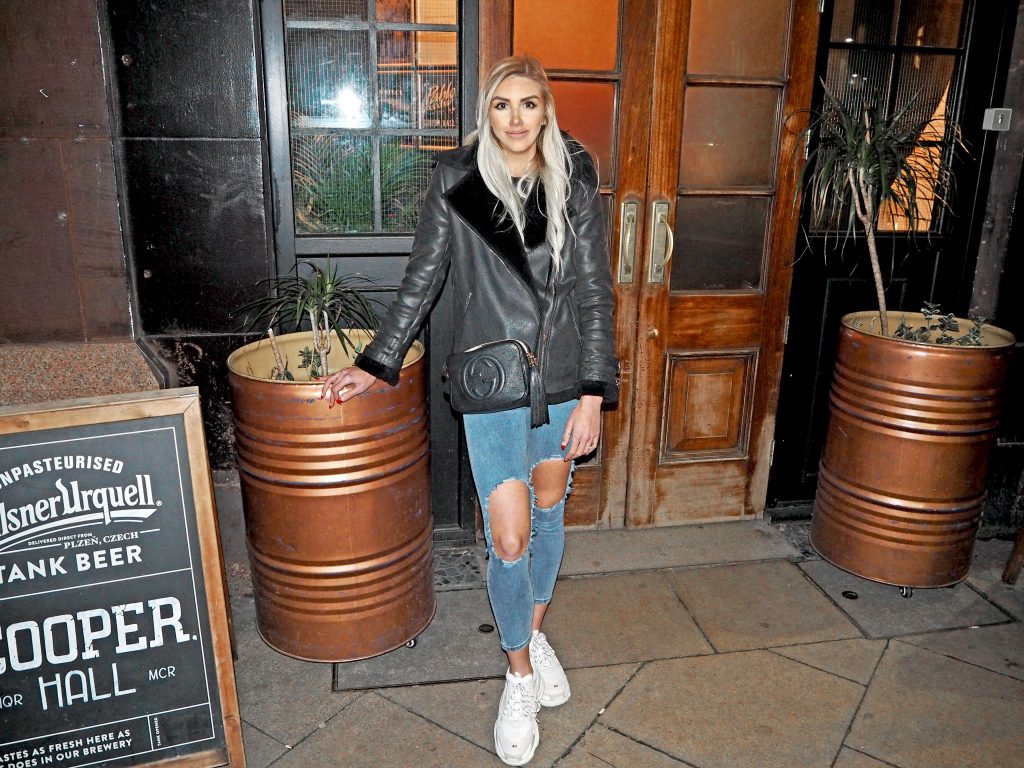 If you aren't a lover of heavy or craft beers, try the Schofferhofer; a light grapefruit beer that will be perfect for summer drinking.
Top tip: I downloaded the Manchester Confidential app who currently have a £10 for £20 bar tab offer at Cooper Hall. They have a tonne of restaurant and bar offers so if you're visiting the city then check out some options on here for a bargain!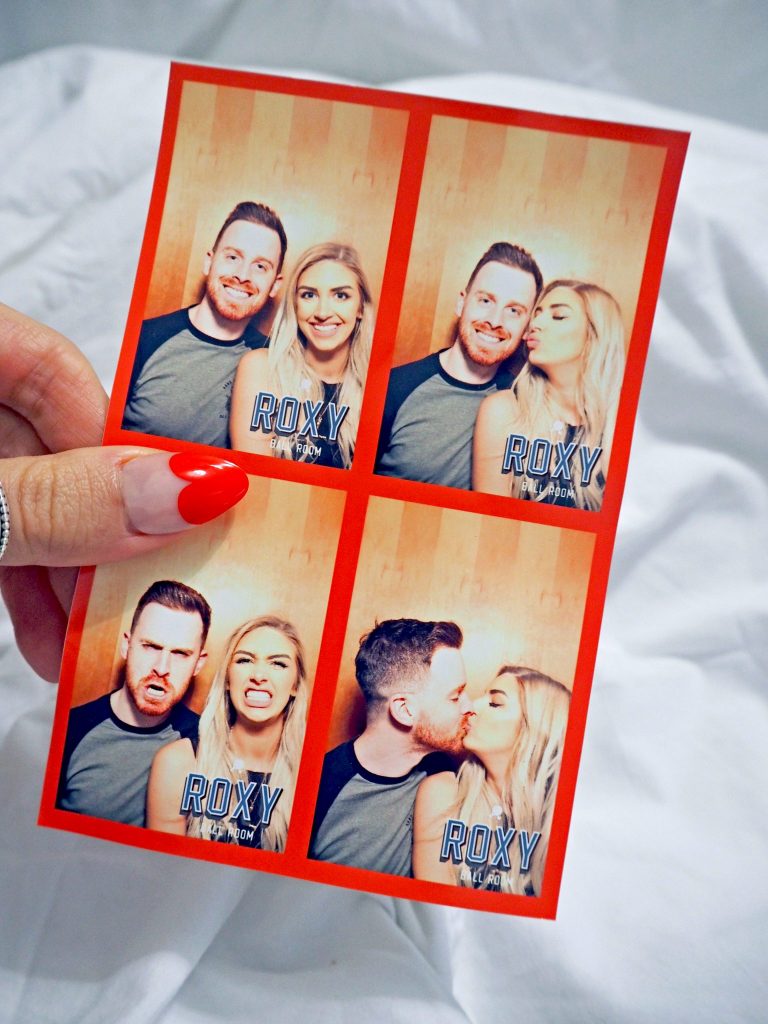 I hope you found some new places to check out, or maybe some hidden gems you didn't know existed! Let me know where your favourite places to hit up in Manchester are, or if there are any other locations you would love to see reviewed.
LL x
*The spending money for this post was gifted by Hotels.com, but all views are my own.