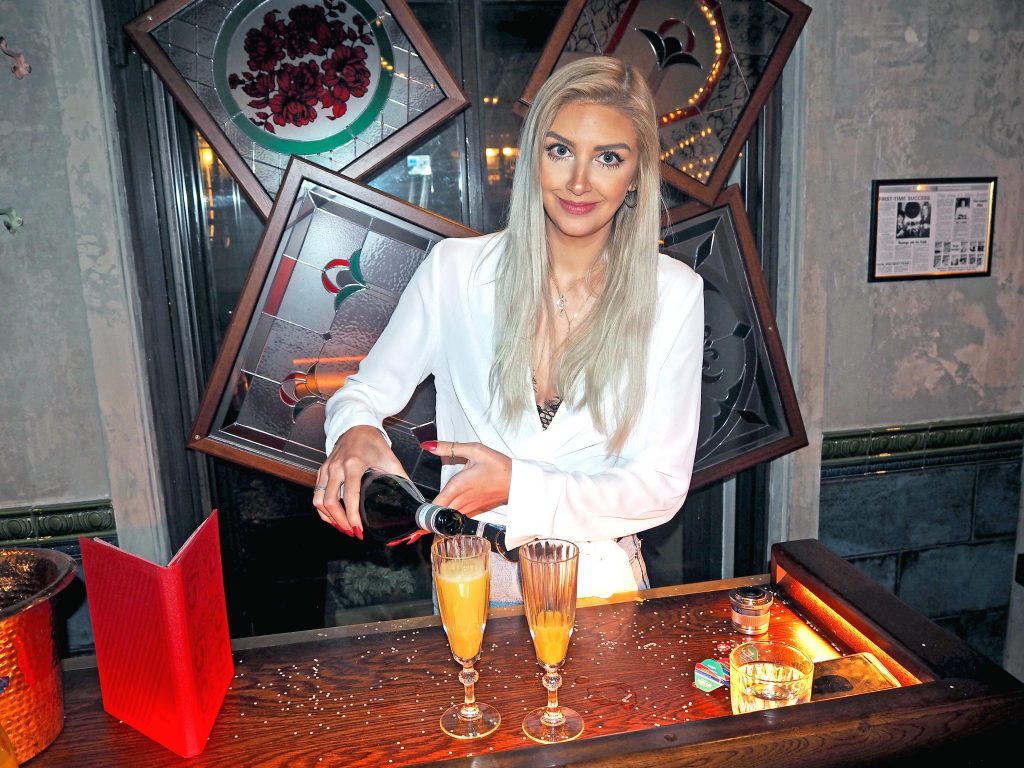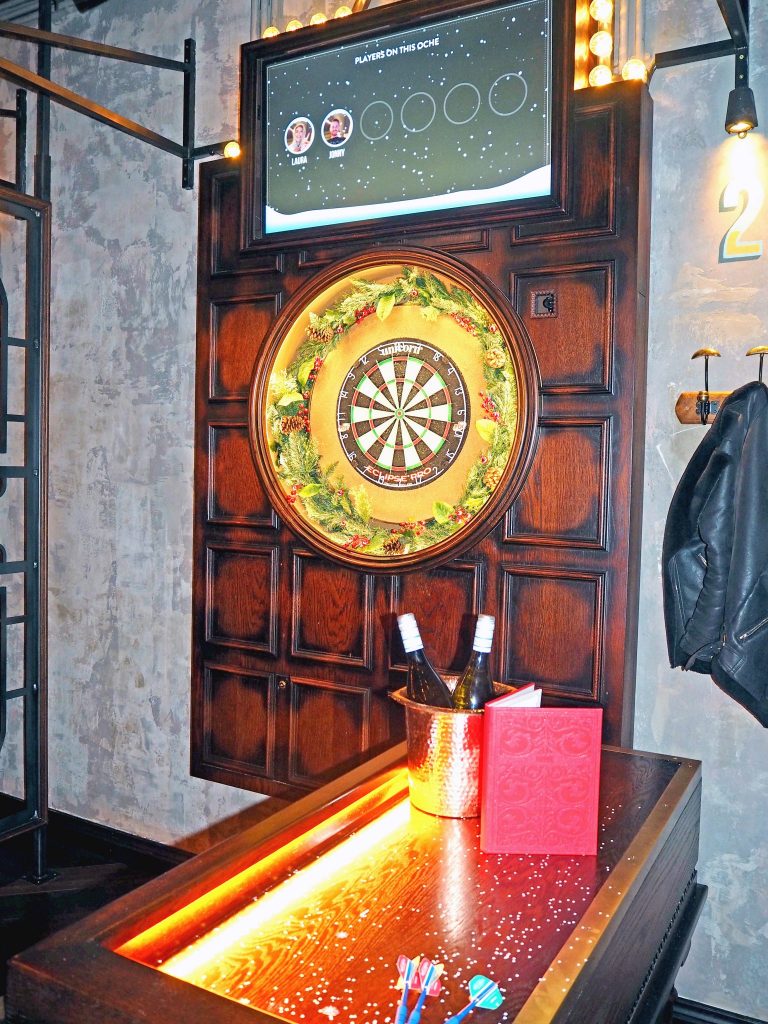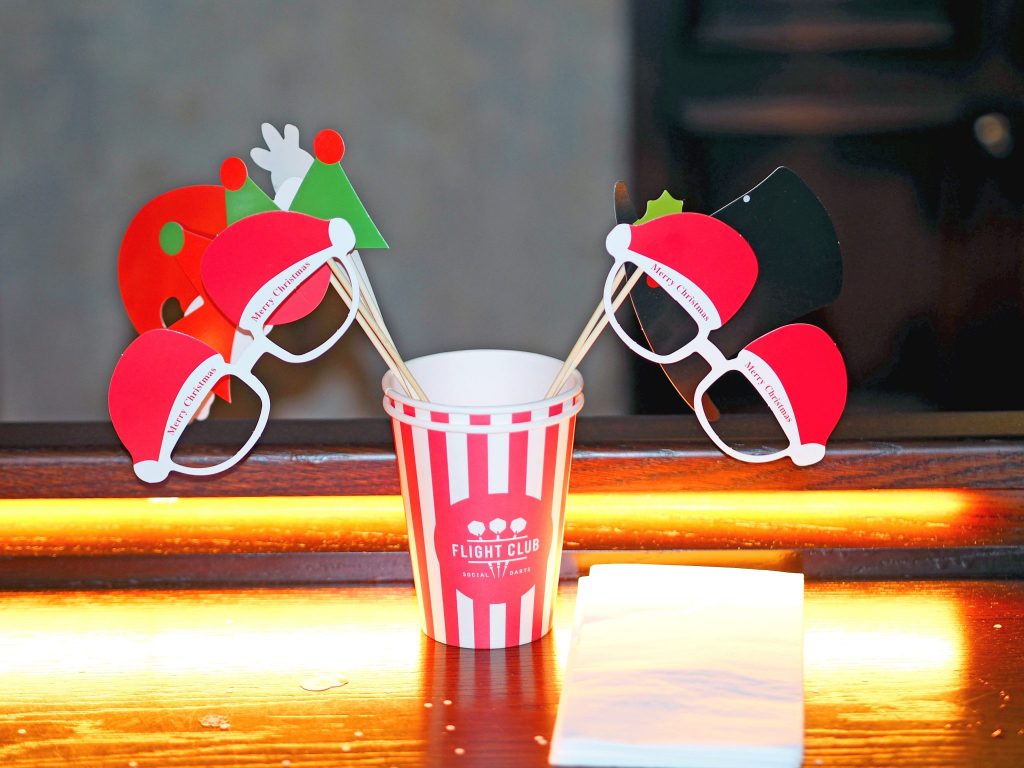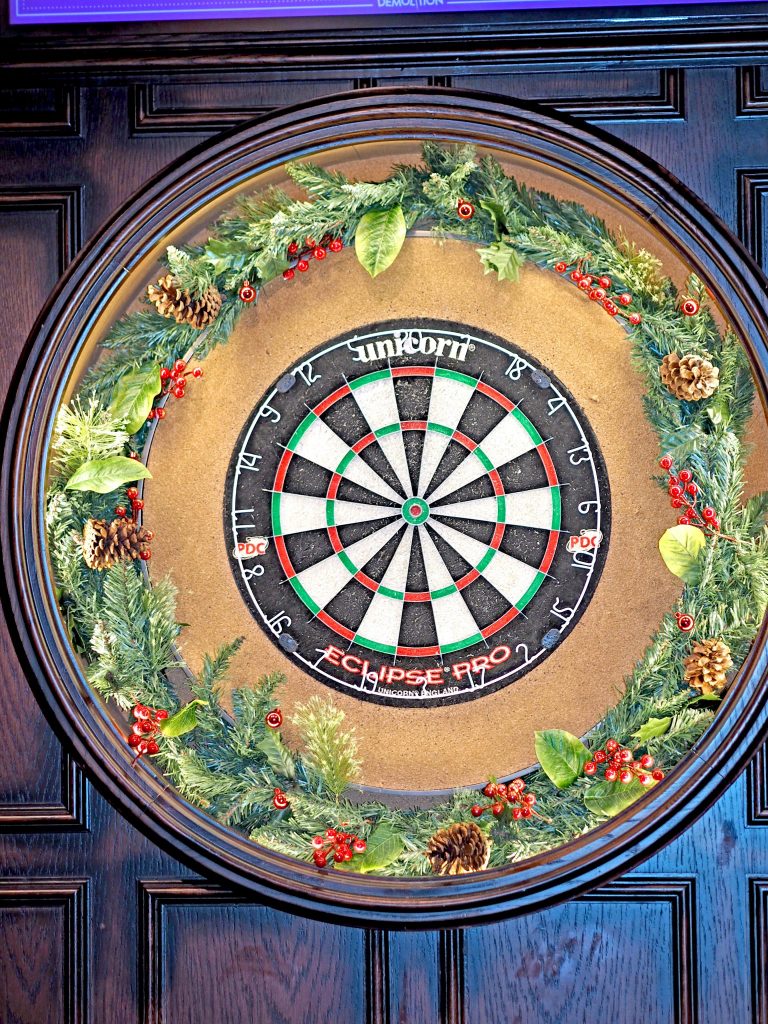 Brunch Social
Bottomless brunch is becoming insanely popular at the moment, but this has to be my fave of them all.
Flight Club recently opened on Manchester's King Street, and I was so excited after visiting the one in London. We had the best time when we went with some friends that I actually ended up ordering a dart board for my apartment on the journey home!
After having an amazing evening at their launch party, I was invited back to try out their all-new Brunch Social. A two hour session which includes bottomless pizza, a social darts sampler and a bottle of prosecco per person. The perfect way to spend an afternoon!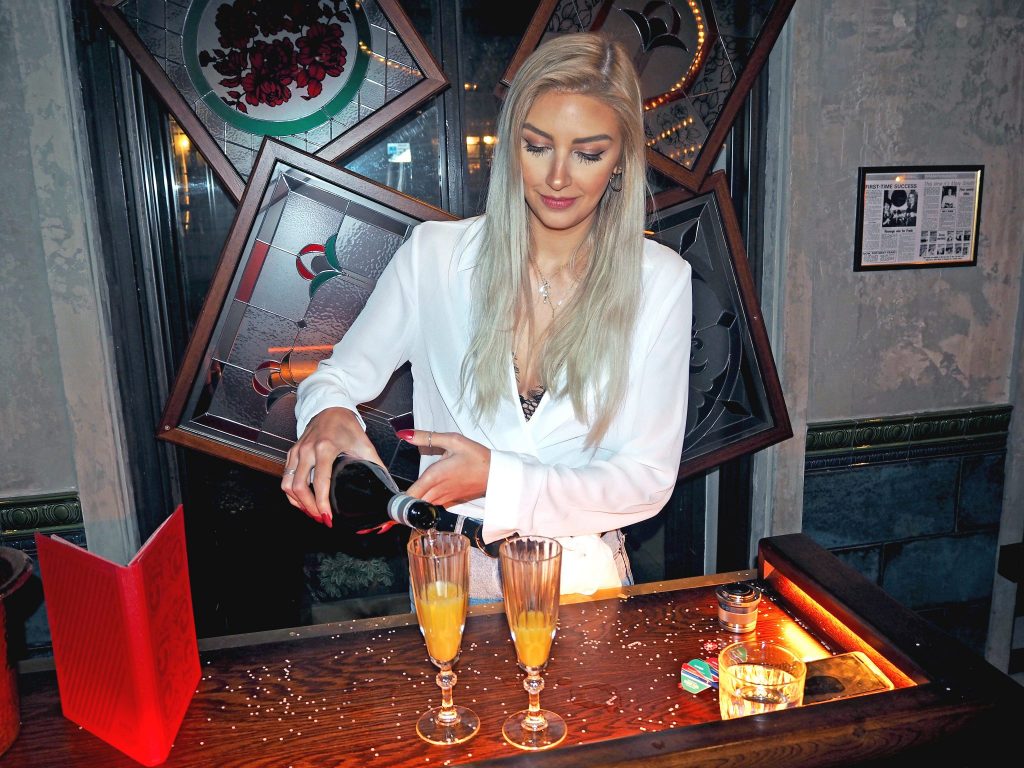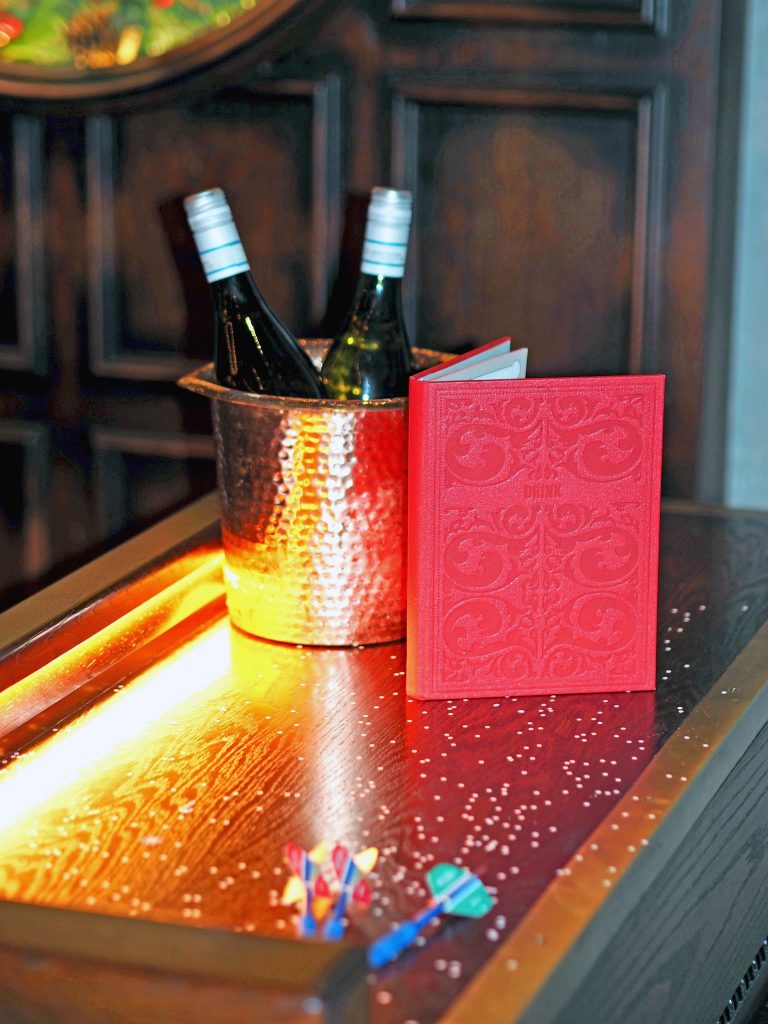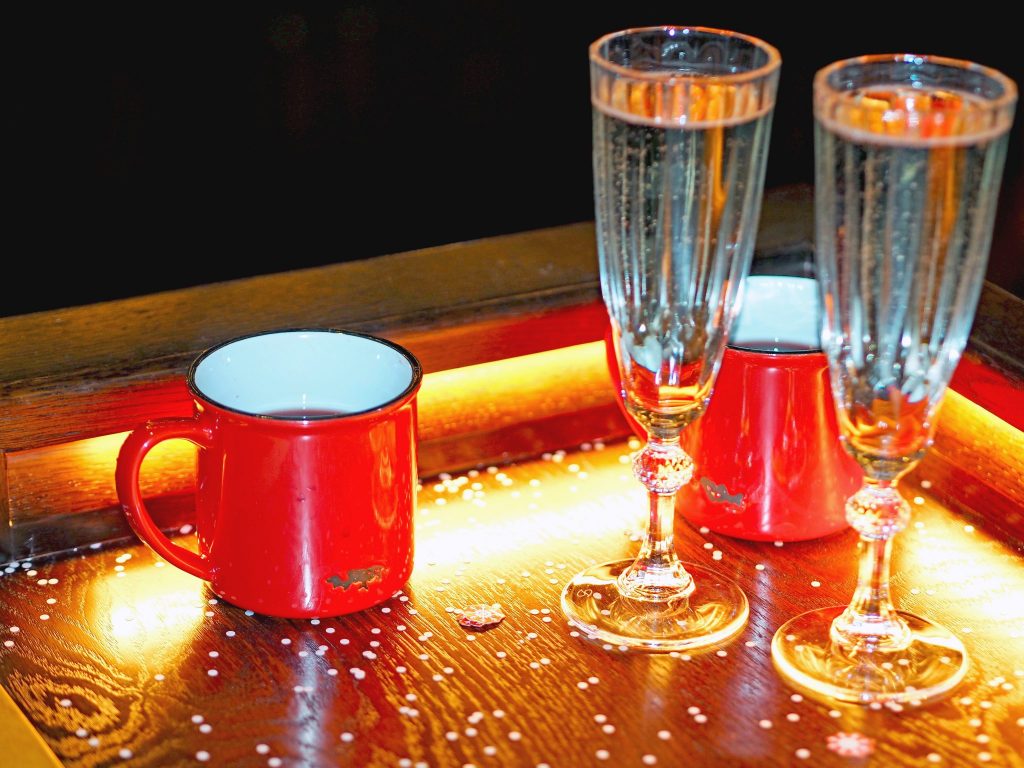 Festive Fizz
Upon arrival we checked-in with the staff and were quickly shown to our own table. If you are in a group of 6 or less you may be buddied up with some other players. We actually grouped up with other people on the launch night and it was great fun to play against others, so don't let that put you off.
Our Prosecco was already chilled and waiting for us, and as its Christmas flight club were also offering a lovely hot mug of mulled wine. Just what we needed on a cold and drizzly Manchester afternoon. There is also a bottle of fresh orange juice on each table, so you have the option of making your own mimosas.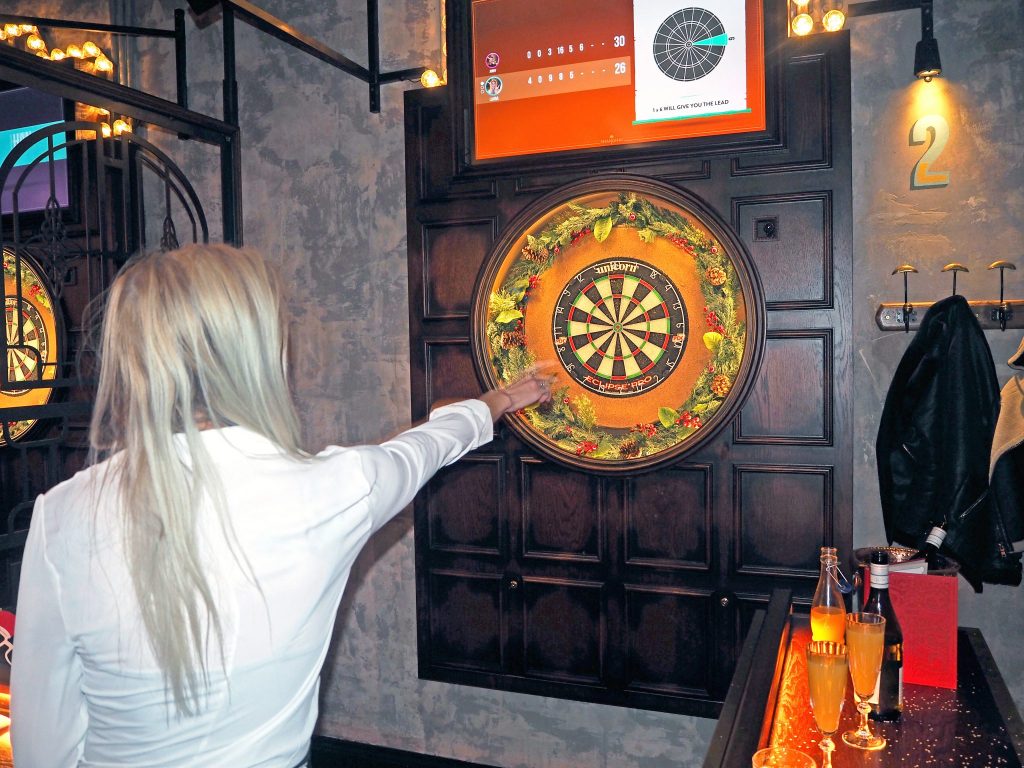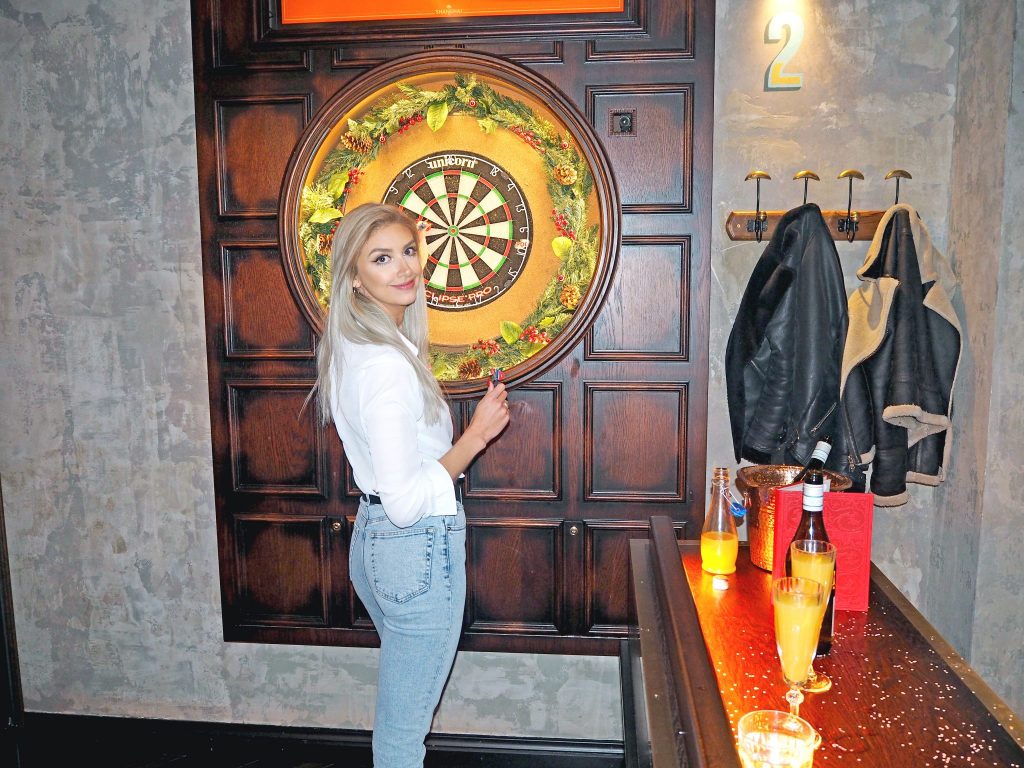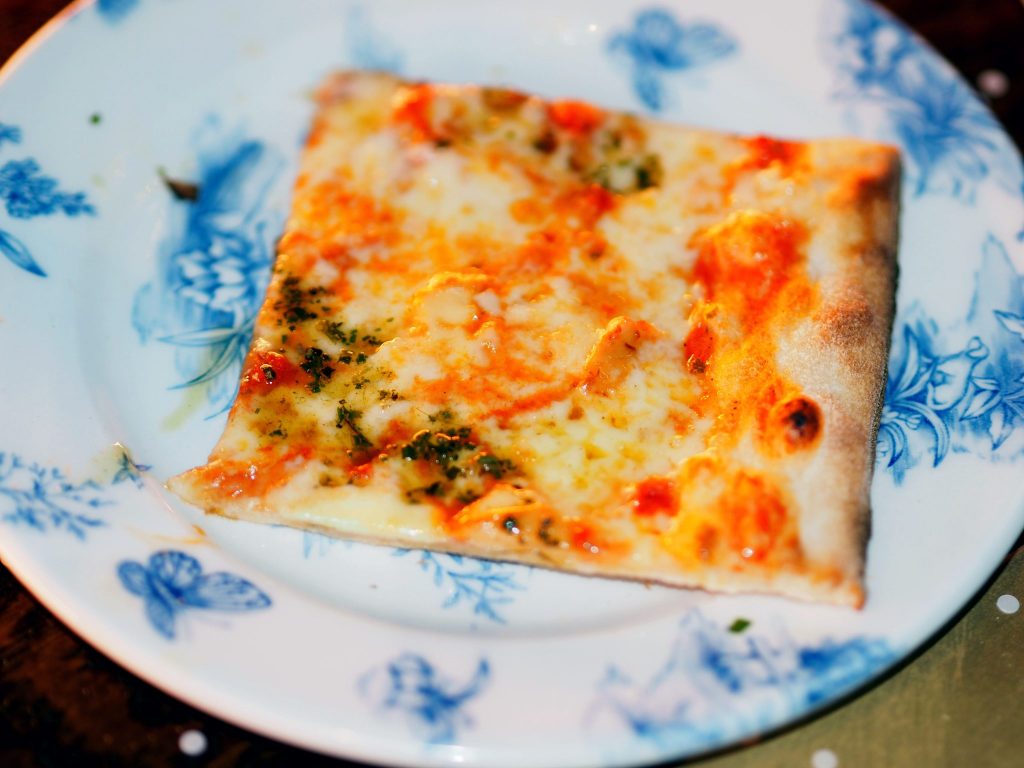 The staff are always on hand if you need anything, and so we quickly got set up on the computer and started our games. If you haven't played darts before, don't worry. Before you begin each new game you can view instructions and the computer will walk you through step-by-step.
The pizza is actually really delicious and staff bring out a selection of flavours for the duration of the game. Sometimes places can be quite slow or less generous with the bottomless option, but Flight Club made sure we were full and satisfied after our two hour game.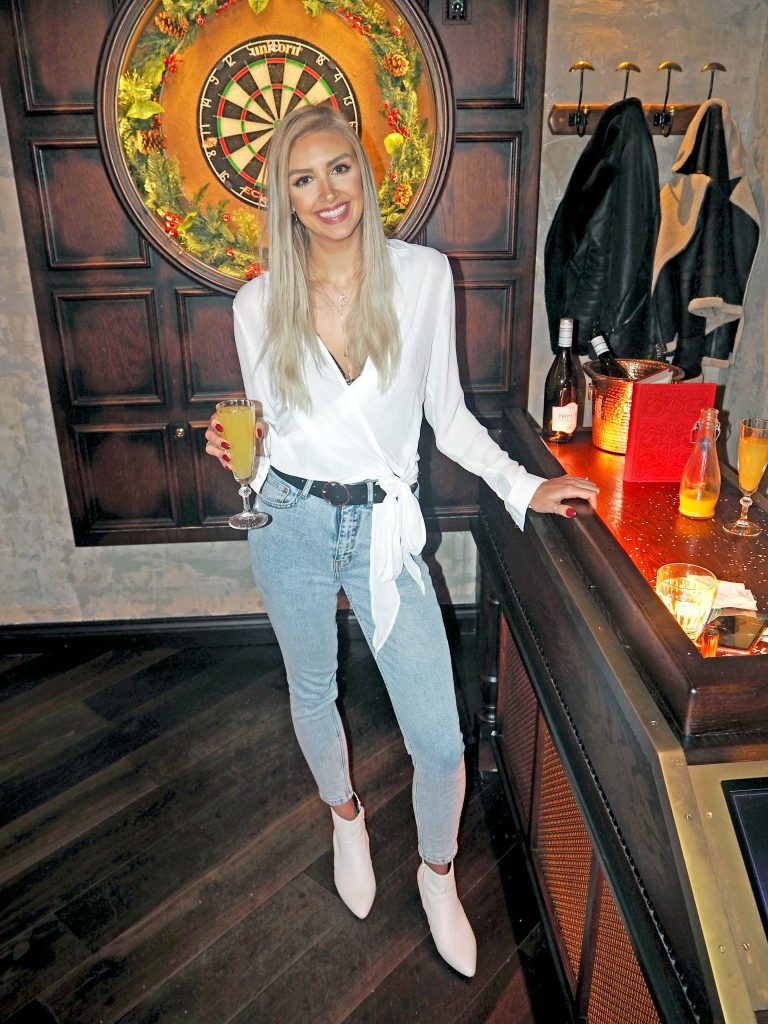 Final Thoughts
Initially we thought two hours seemed a long time, but it flew by and we had so much fun. As we hadn't quite finished our drinks, Flight Club reserved us a table so we could relocate and get comfy in the bar to continue our afternoon.
We had the best afternoon and I love that this is something so different than any other bar offers. I also think it is great value for money as you get plenty of food and a bottle of Prosecco each, as well as lots of time to play and hang out with the rest of your group.
If you haven't tried it then I 100% encourage you to head down to Flight Club. We always have so much fun and this is something I will definitely be doing for my Birthday in the new year! It makes for a fun night out, boozy brunch with your buddies or an epic team building activity.
You can visit the Flight Club website here for more information and booking.
LL x
*A huge thank you to Flight Club for hosting us once again. This experience was complimentary. As ever, all opinions are my own.