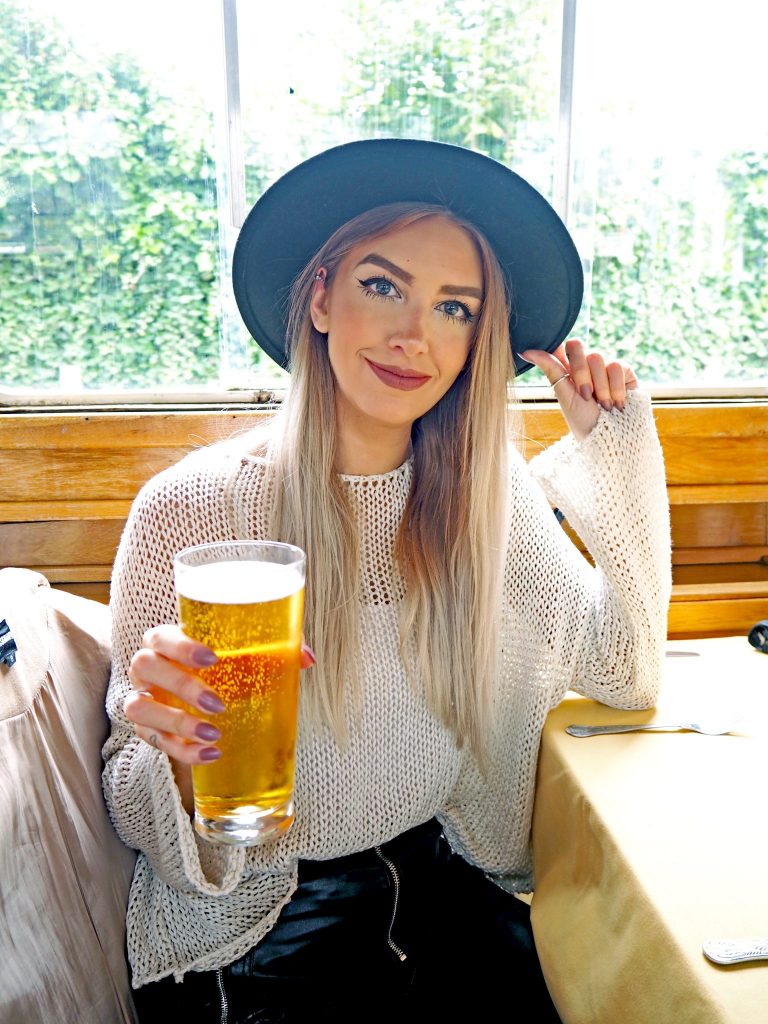 Sunday Roast Cruise
Not much beats a good Sunday roast, especially now we are getting into the autumn/winter season. It's the perfect way to round up a weekend, and I love getting all cosy in the colder months and going for a comforting roast dinner and a drink with friends and family.
I've tried a couple of the roasts that Manchester has to offer, but my most recent (and probably most unusual) experience was a Sunday Roast Cruise. City Centre Cruises offer a range of cruise experiences; one of them being a delicious roast whilst cruising the waters of Manchester. Departing from Castlefield and touring past plenty of historical and interesting landmarks, the Sunday Roast cruise makes for a great afternoon out, or a lovely gift for someone (especially if they take you with them)!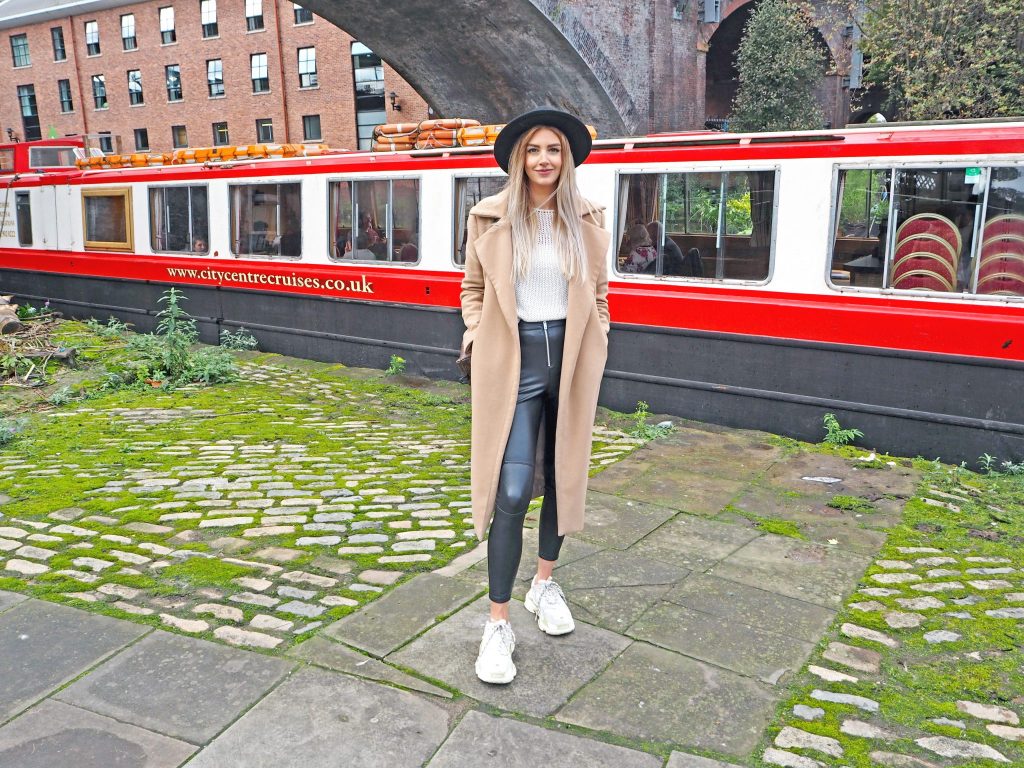 We arrived in Castlefield to board the boat, and welcomed by the lovely team. It's easy to assume that it might be quite cramped, but the barge is deceptively large and there is plenty of space on board. The tables were neatly set and guests were already settling in and ordering drinks from the bar. The team were so welcoming and really attentive. We were quickly seated and sorted with a cold pint of beer to begin the cruise.
As we set sail from Castlefield, the captain talked over our route and informed us over the tannoy of any interesting facts or landmarks we might want to look out for. Don't worry if you aren't a history buff or this isn't your sort of thing though; the announcements aren't loud and you can very easily continue your chats with this in the background without interruption. They are just a nice touch for those who want to know a bit more. I'm not a huge history kinda gal but there were some facts in there that surprised me and I found really interesting as a Manchester local.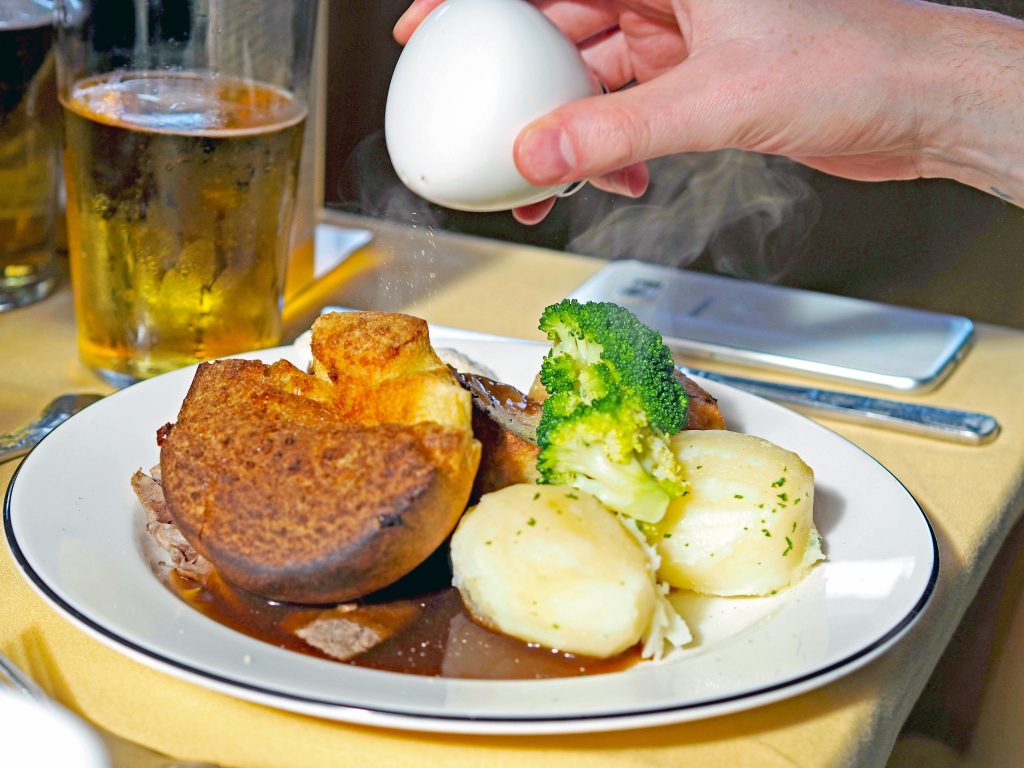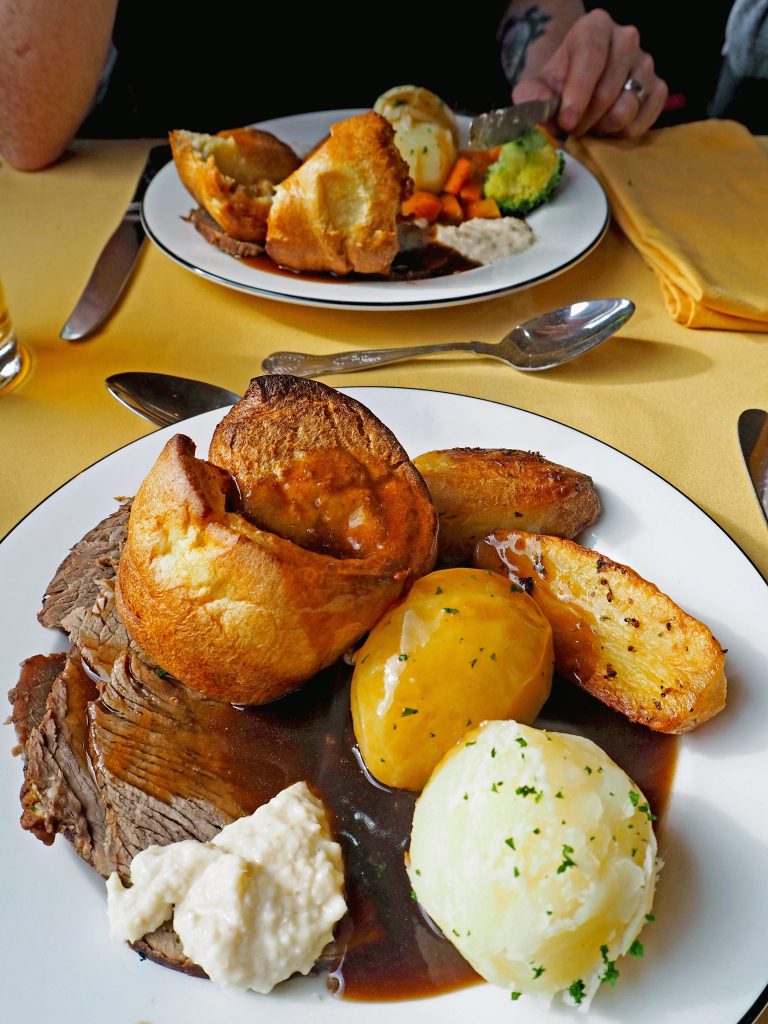 The Food
Ok so now onto the part I know you're here for.. the food.
Starter
To begin we were served warm bread rolls and butter, with a delicious soup. Usually when I'm having a roast I won't opt for a starter. Purely because I know how big the main will be! But this was the perfect bite to begin. It was thick but not too heavy, warming and full of flavour. You could really tell it was a homemade dish which is so comforting and perfect for the colder seasons. I'm generally not a big soup eater but I really enjoyed it.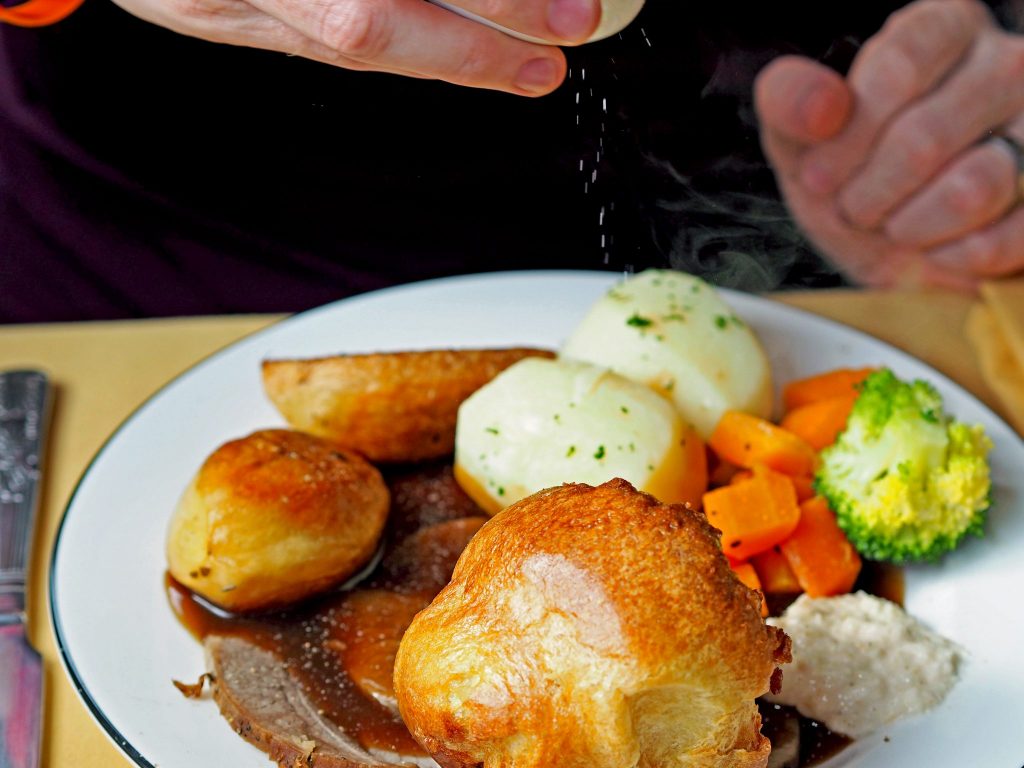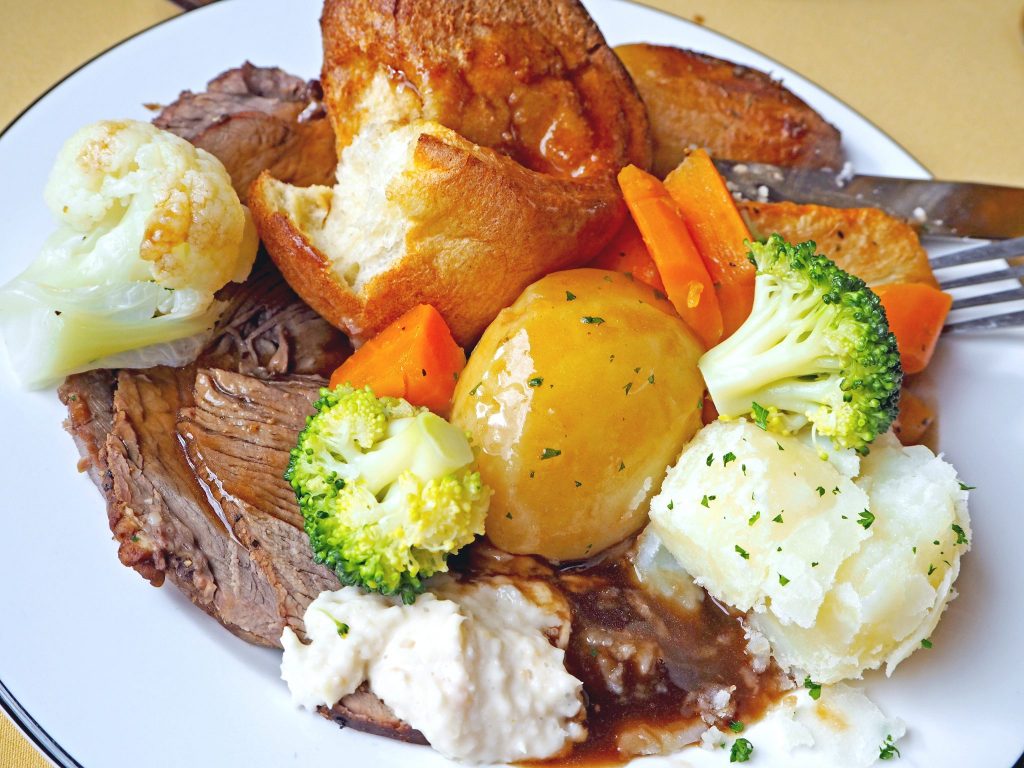 Main
Next onto the star of the show – the roast.
Don't be deceived by the fact that this food is served on a barge; it could easily have come from a family pub kitchen in the country. Served with a very generous side of veggies to make you feel better about the epic heap of delicious indulgence. Not to mention the rich, steamy gravy; of which I had two servings. If you are, like me, someone who loves to drown everything in gravy then there is plenty to go around. You can also add a dollop of horseradish sauce or mustard too.
Honestly I couldn't fault anything but my own stomach for not being big enough to fit everything in. The roasties were crispy but also fluffy on the inside, the beef was tender, the yorkshire pudding was the perfect vessel to soak up the delicious gravy, and the veggies were cooked to perfection and piping hot.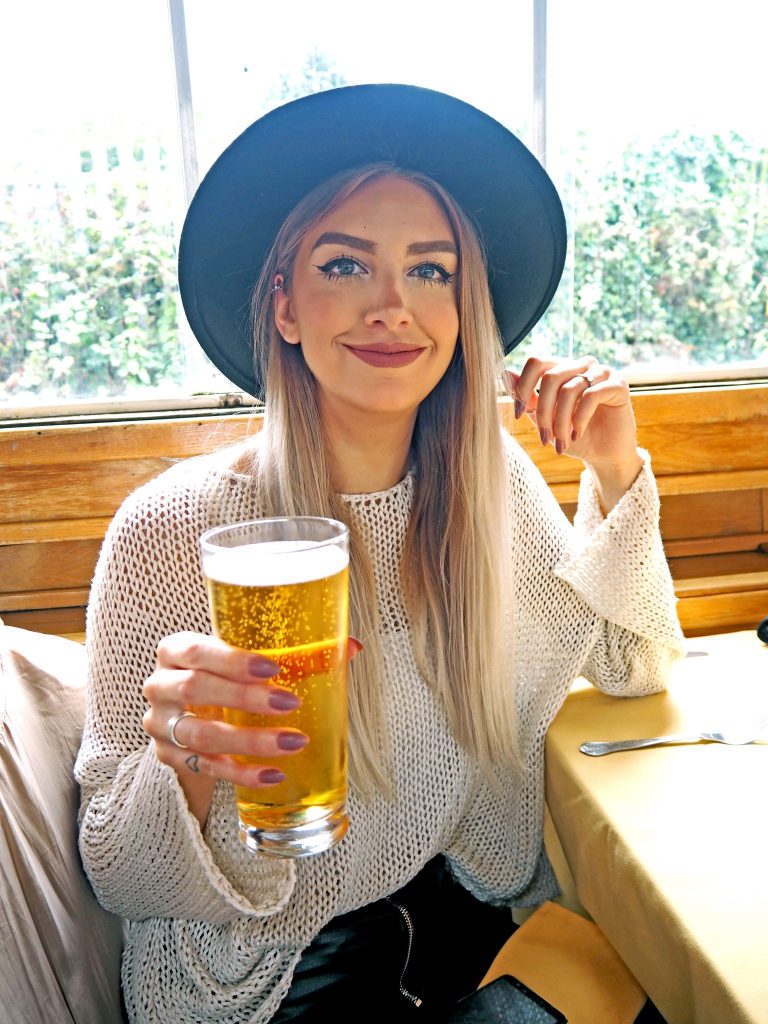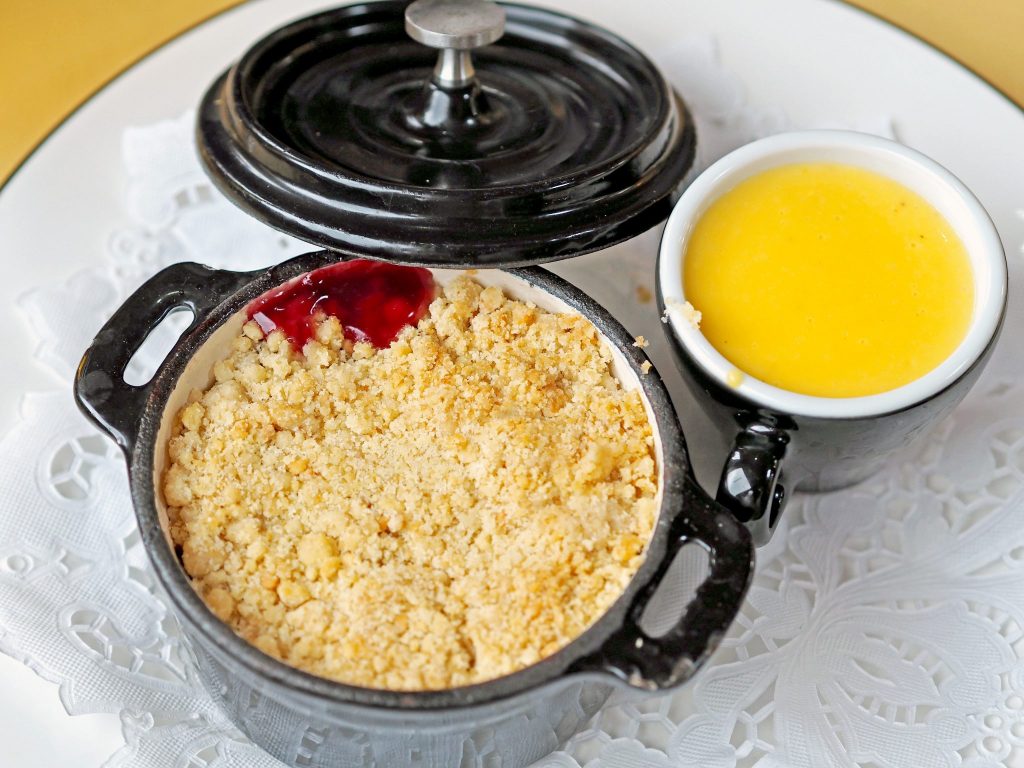 Dessert
Desserts go to a different stomach right…?
After exclaiming that I was far too full for a dessert numerous times (especially a crumble), I obviously ended up eating most of it. Something sweet concluded the meal really nicely. Although crumble is not my first choice of dessert, it was probably one of the best I've had. It is served in a super cute single serve pot with a personal jug of custard. You can't resist just lifting the lid and having a peek, which obviously also leads to having a taste (then eating it all).
We washed everything down with a few drinks from the bar and a coffee. I left the boat very happy and certainly feeling a few stone heavier between the four of us. The experience was just awesome from start to finish, and being on a barge adds something a little extra and really enjoyable to the roast. If you aren't one for boats then I wouldn't worry about the movement. You can quite easily forget where you are until you look out the window and see the water. There isn't anything uncomfortable about it at all – practically like being in the pub!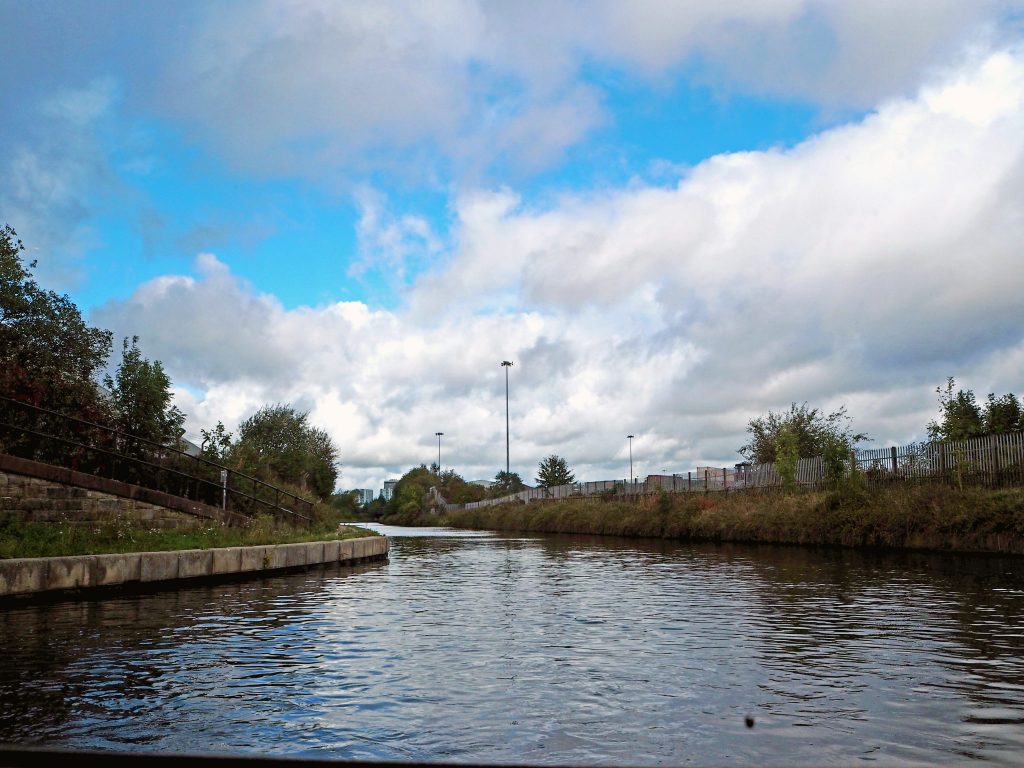 My Review
If you couldn't already tell, honestly I couldn't recommend the experience enough. It's something a little different from the usual Sunday lunch and a lovely novelty to try. We already decided it would make a great gift for family at Christmas and something a lot of people probably haven't heard of or tried before.
You can visit the website here to book or buy vouchers.
If you like the sound of this, you would also love the cocktail cruises that I wrote about here and here.
LL x
*This was a gifted experience. As ever, all opinions are my own.