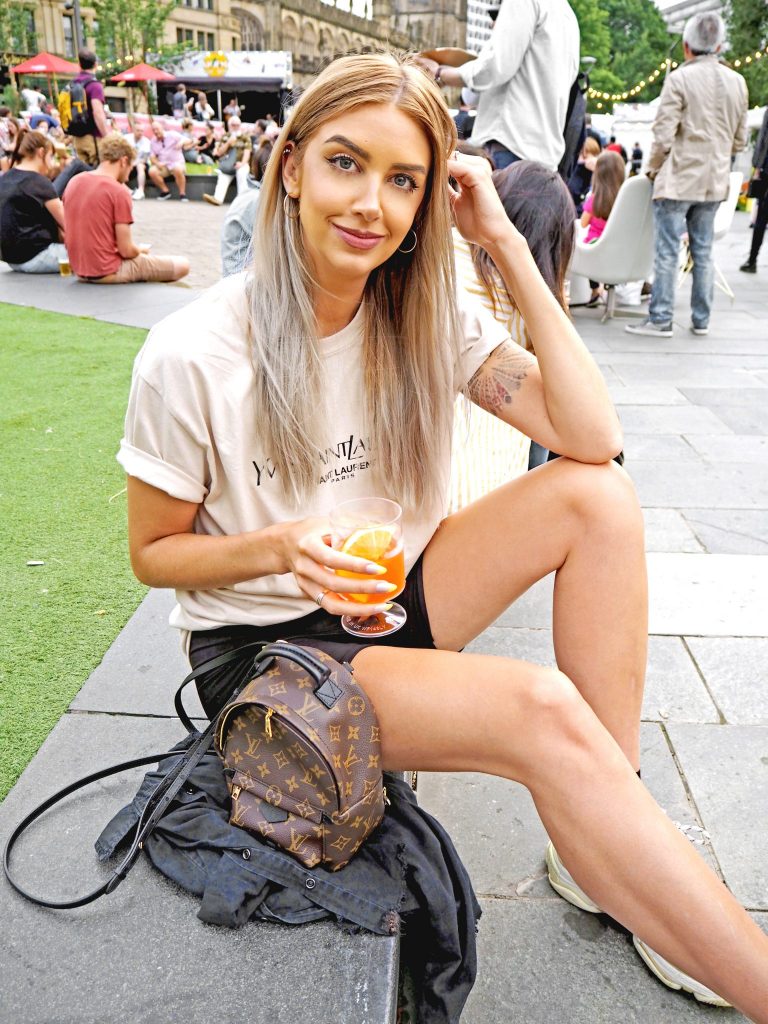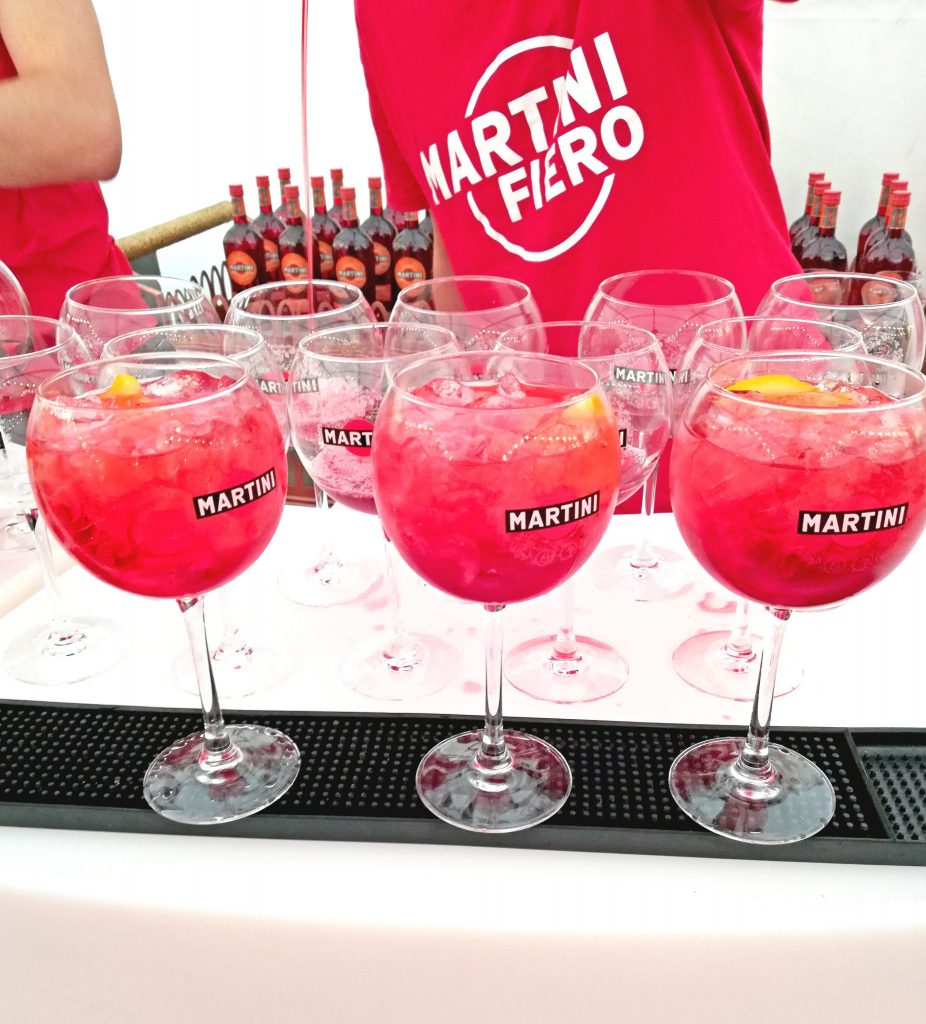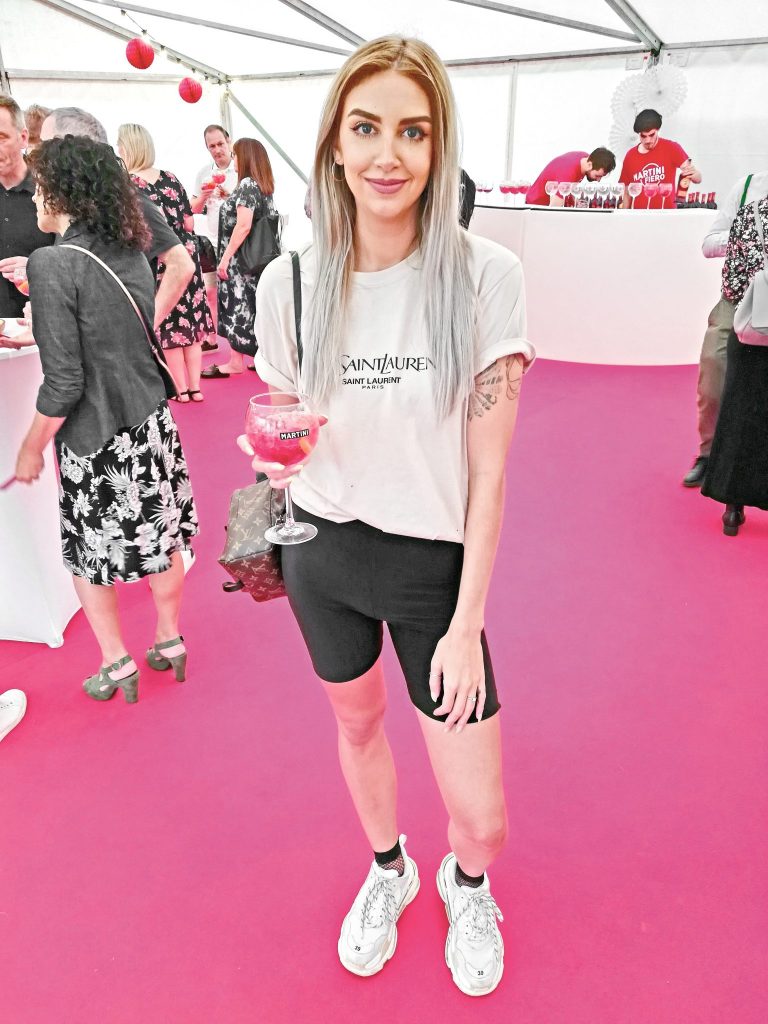 Festa Italiana
Festa Italiana – The Italian Food festival is back and better than ever in Manchester's Cathedral Gardens.
You may have seen my recent post where I attended the launch lunch and line-up announcement at Rosso Restaurant. I hadn't been to the festival in previous years, but just hearing about the amazing line-up of food and drink vendors and sponsors was enough to get me excited. Held over this weekend (26th – 28th July), Cathedral Gardens was a hub of Italian deliciousness that proved popular for the Manchester crowds. I popped down on Friday to check it out and eat as much Italian food as possible; my ideal evening really.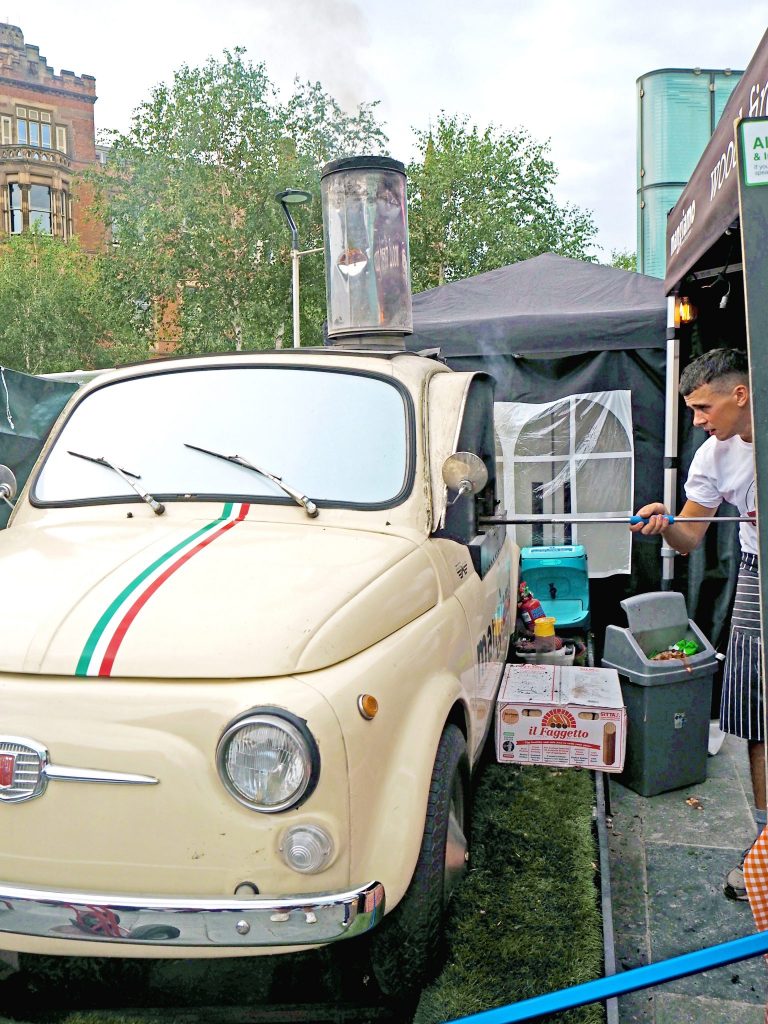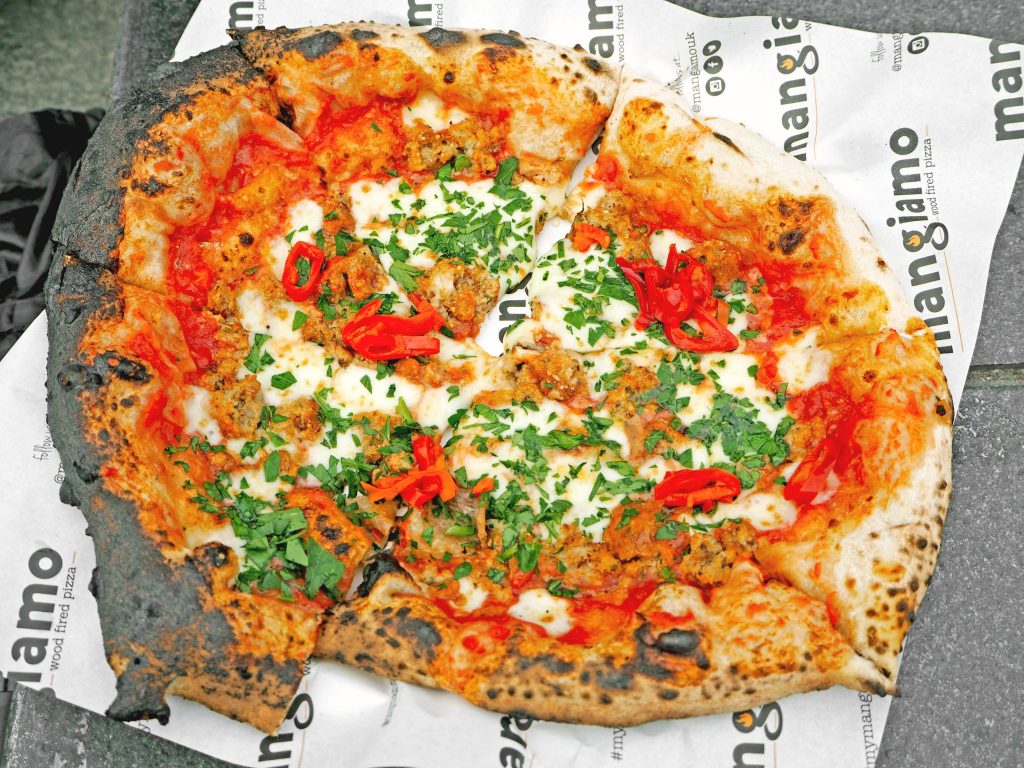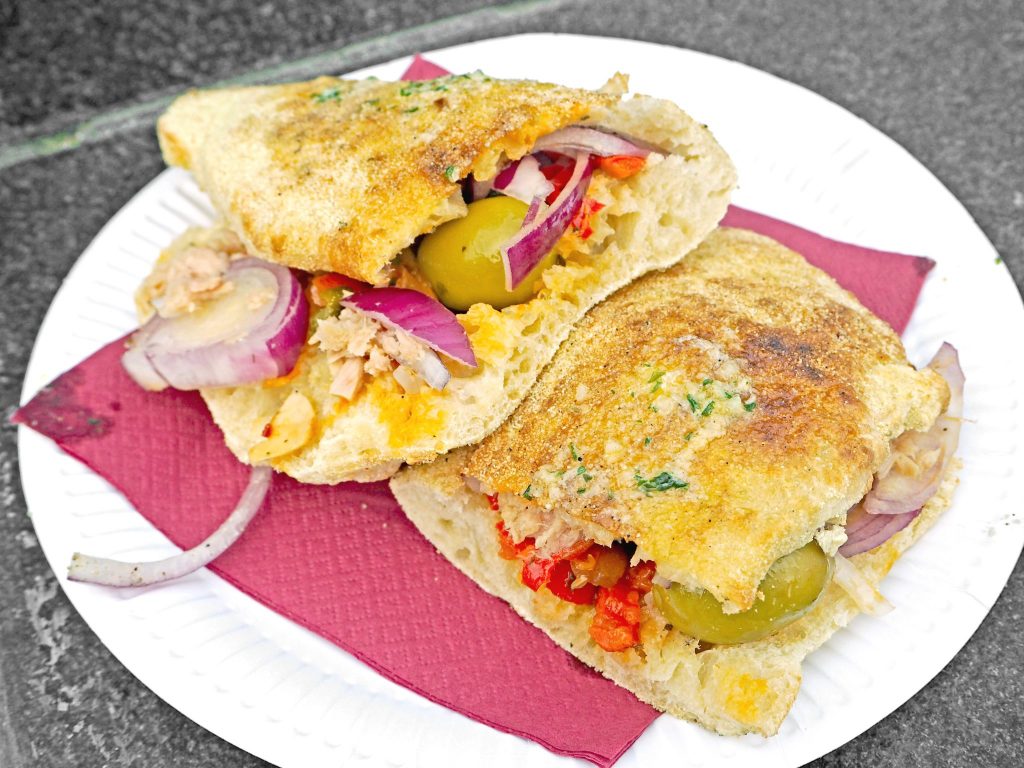 Food
After stopping by the press tent for a Martini Fiero cocktail (I had already had this at the lunch and LOVED it), we strolled around the square to scout out some dinner.
You can't go to an Italian festival without trying pizza right?! Despite already having had 2 pizzas in the past 3 days, I was more than happy to continue my doughy diet. The best part about the pizza from Mangiamo is the fact that they have created a wood fired oven inside a Fiat 500. The epitome of Italian culture and the best idea ever!
We also tried a tuna panini from The Cabrelli Brothers. Not something I would usually opt for but the Italian take on it made it so delicious. I know it doesn't look all that, but just trust me on this one. The garlic smeared bread was just a-ma-zing.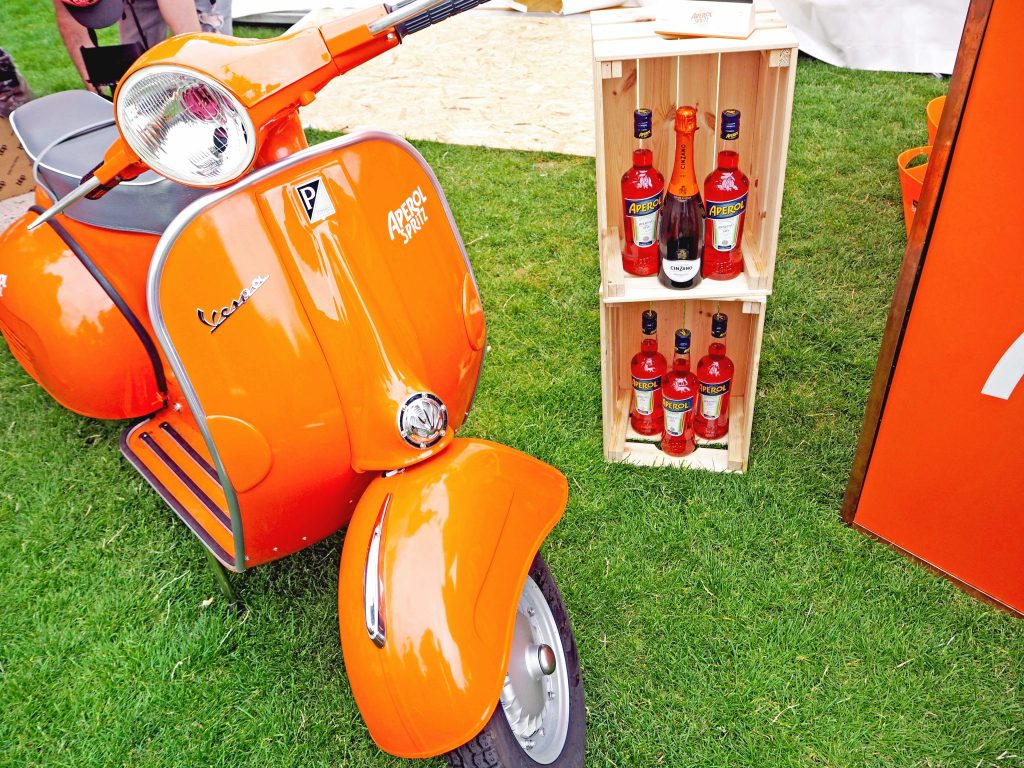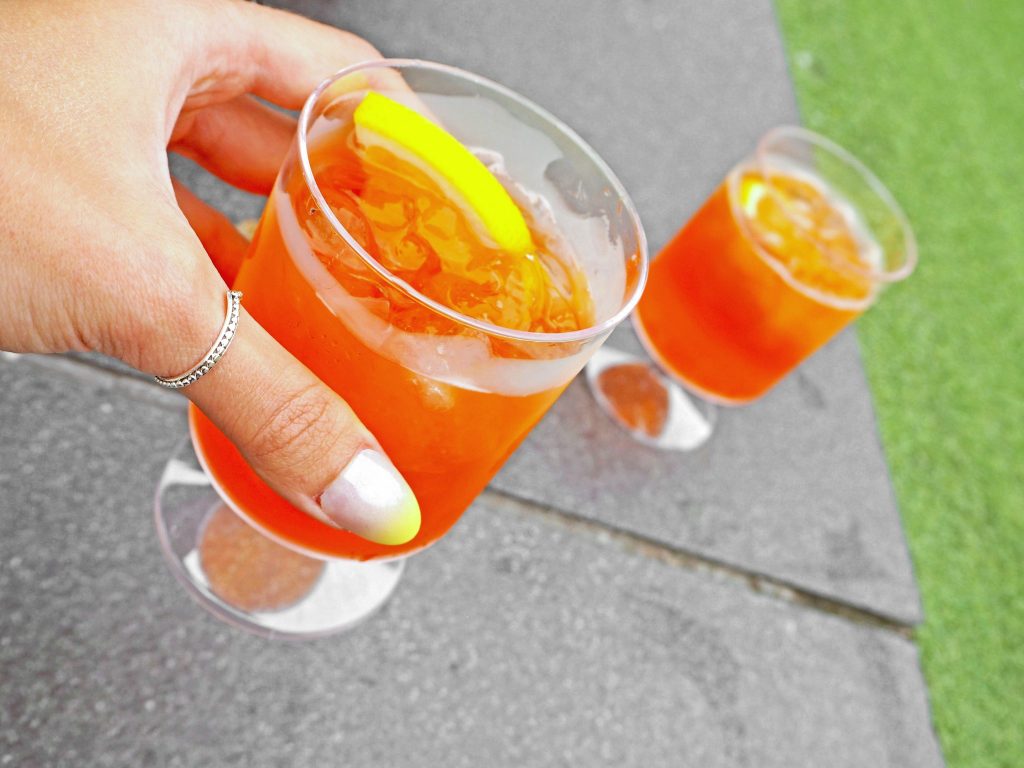 Drinks
There are drinks options at Festa Italiana for everyone. My fave was, of course, the Aperol Spritz bar. Something that immediately takes me back to sunny afternoons in Rome and Venice. The cute Aperol bars were clearly popular with guests. Grabbing one of these and lazing in one of the deck chairs is the best way to pass by a sunny afternoon.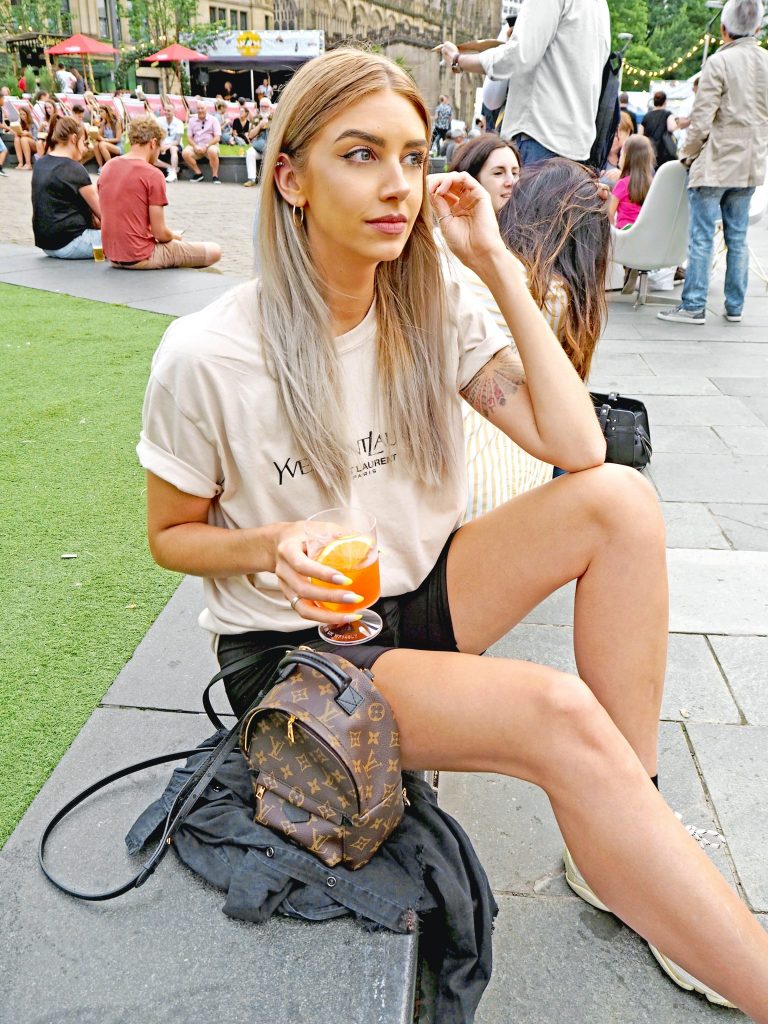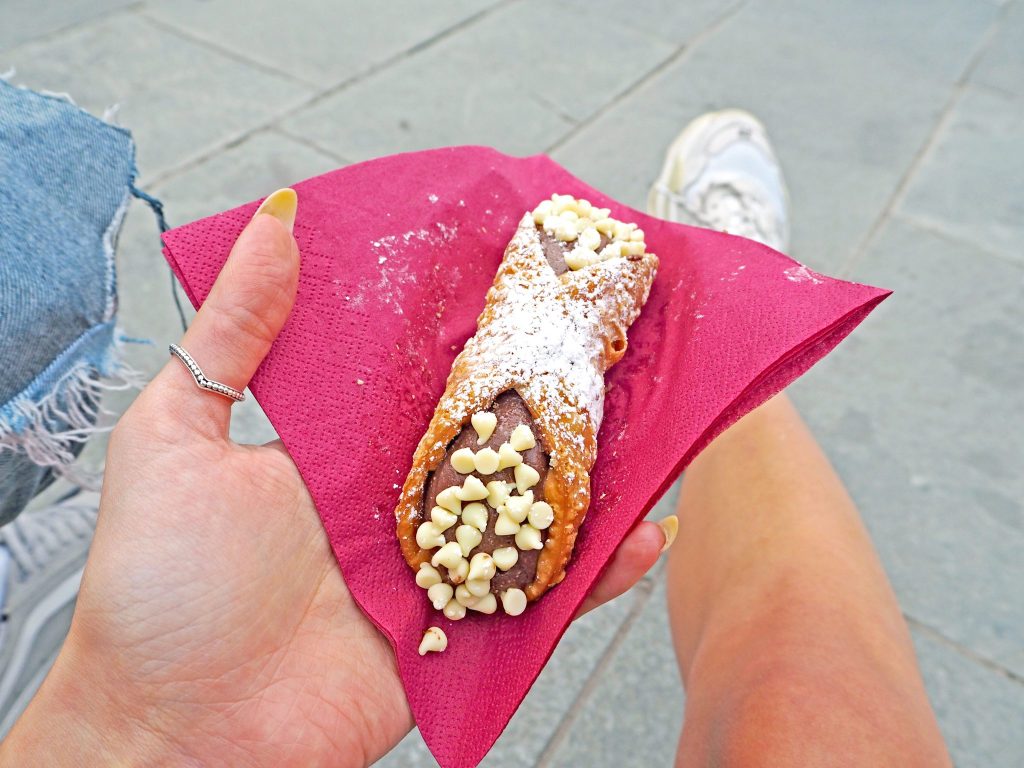 Dessert
Italian dessert is my jam. I love tiramisu, gelato, affogato, cannoli; give me all of it! I had to try Cafe Cannoli, simply because there aren't that many places in Manchester that you can find it. It was clearly popular as the display window was down to only a couple of pieces left, and they were being made to order as each member of the queue reached the front.
Much to my disappointment, many of the flavours weren't available anymore. I had been eyeing up the rum and raison flavour which sounded amazing. I opted for a chocolate one, finished with white choc chips. The shell was perfectly crisp, filled with smooth and creamy chocolate ricotta, and topped with a snowy dusting of icing sugar. It did not disappoint and was the perfect end to my Italian feast.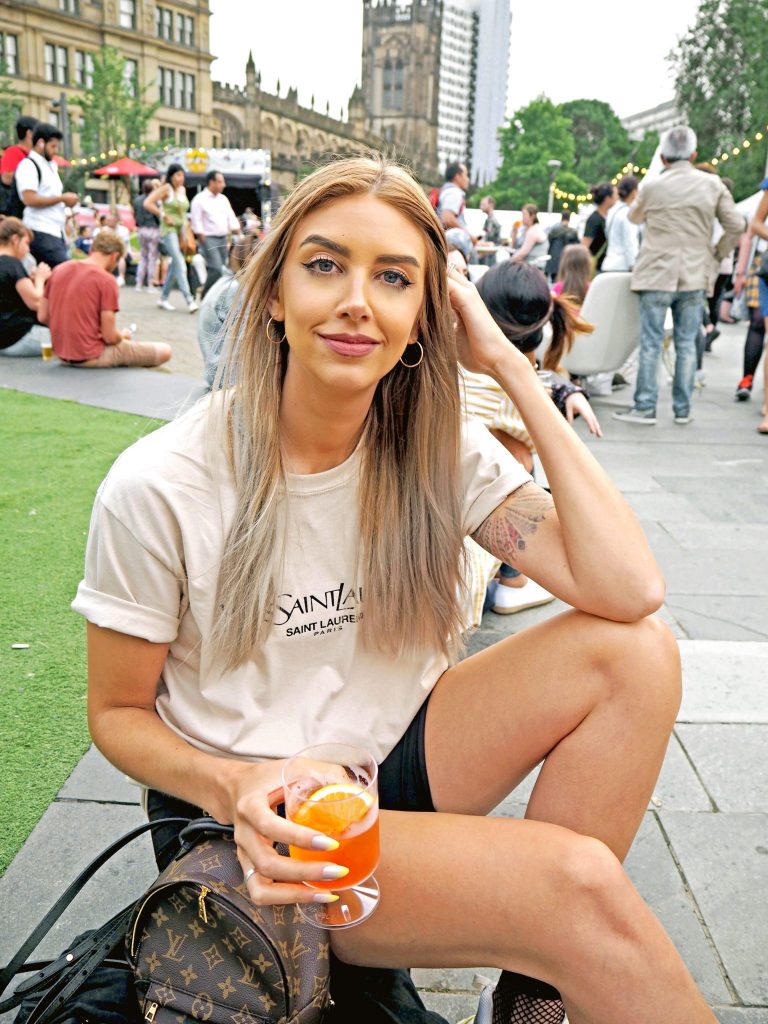 The 2019 Festa Italiana was a huge success despite the ever-unpredictable Manchester weather. I have seen so many people loving it on social media, and enjoying a weekend of Italian fun despite the drizzle.
The food and drink all looked amazing, and I'm already wondering if I should have bought some more Italian goodies for my pantry. I will be back next year for sure to continue my love affair with Italian food and drink.
You can visit the Festa Italiana website here for more info.
LL x
*This visit and items in the post were gifted. As ever, all opinions are my own.