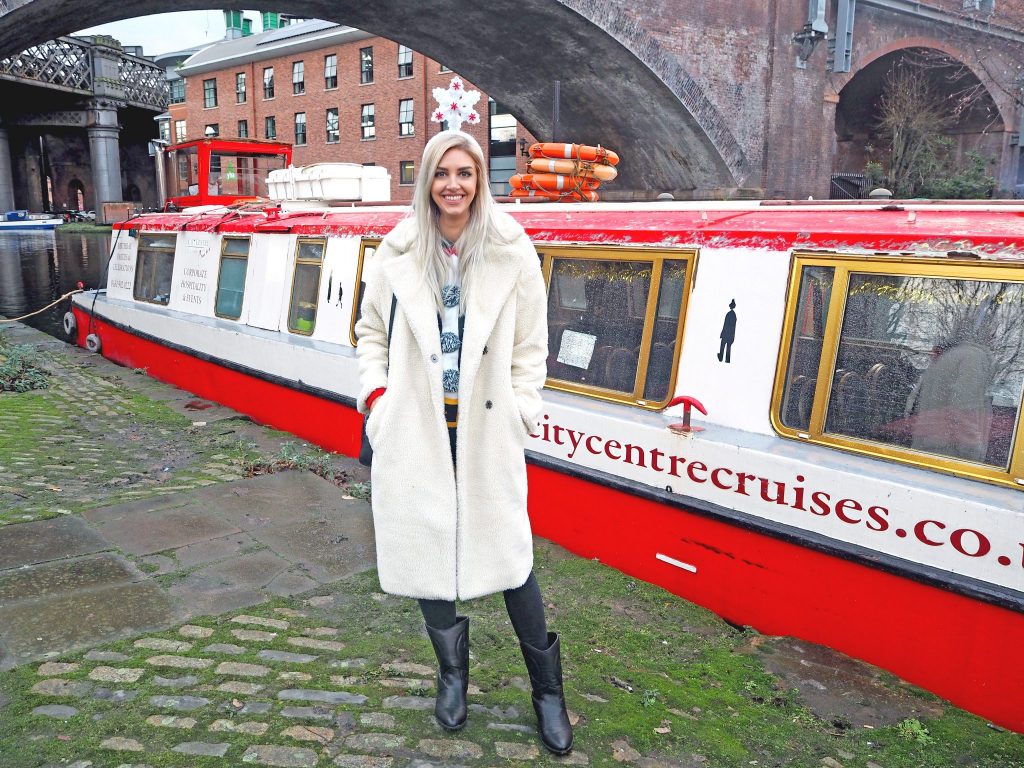 Christmas Cracker Cocktail Cruise
Warning – this post contains many cocktails. If you are doing dry January you may wish to click away now!
Just before Christmas I was invited along to The Liquorists Christmas Cracker Cocktail Cruise. Now, this is not like any other cruise. First of all, it takes part in Manchester so don't be expecting a huge fancy cruise liner. Think more cosy canal barge with a bar. Secondly, if you have been to anything hosted by The Liquorists then you will know that you will never not have a drink in your hand.
The barge departs from Castlefield, where I arrived in full Christmas attire (obviously) and ready for some festivities. Their cruises have been a bucket list item for a while so I was ready to see what all the excitement was about.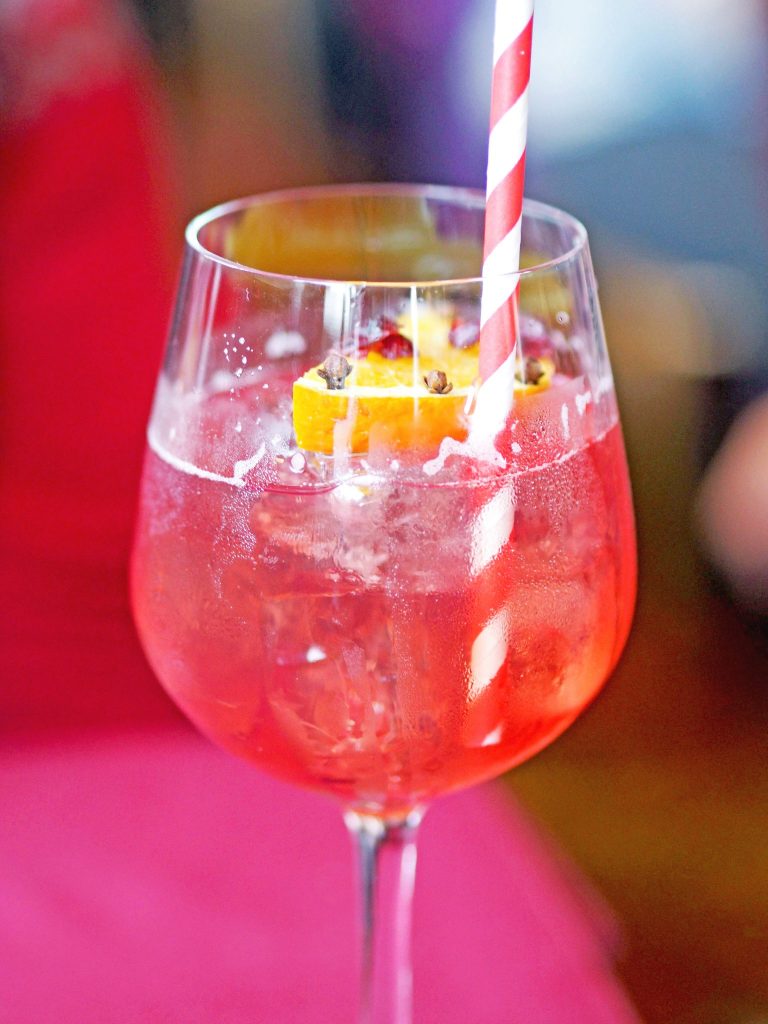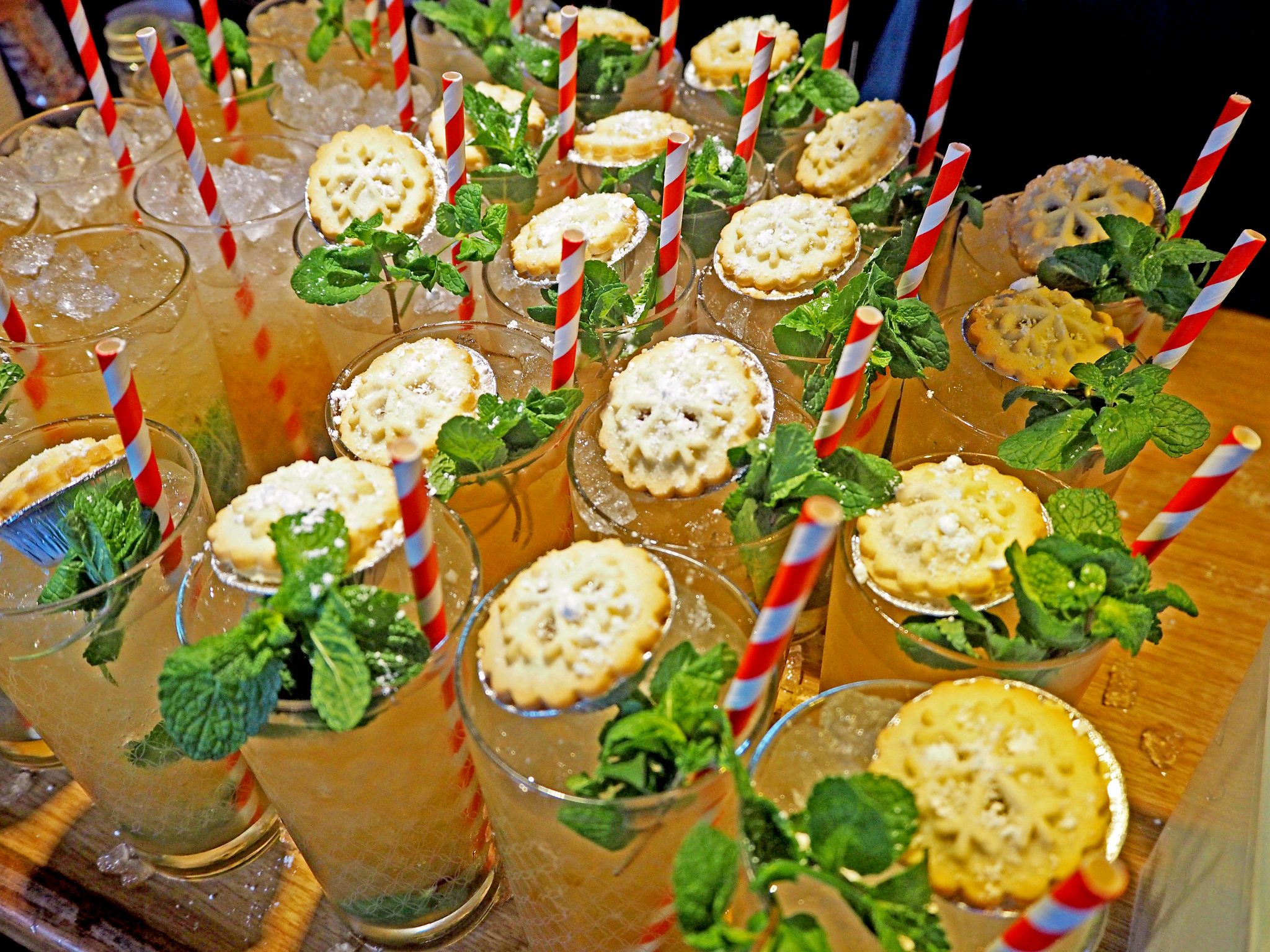 As I mentioned, The Liquorists know how to look after you, so in usual fashion we were immediately handed our first tipple upon boarding. This was a Christmas Twist on a gin and tonic (I'm not going to tell you that I remember the names and ingredients of them all because I was too busy drinking them, but all you need to know is that they were delicious).
Next up was a Mince Pie Mojito – one of my faves with a fruity twist and a cute mini mince pie to garnish.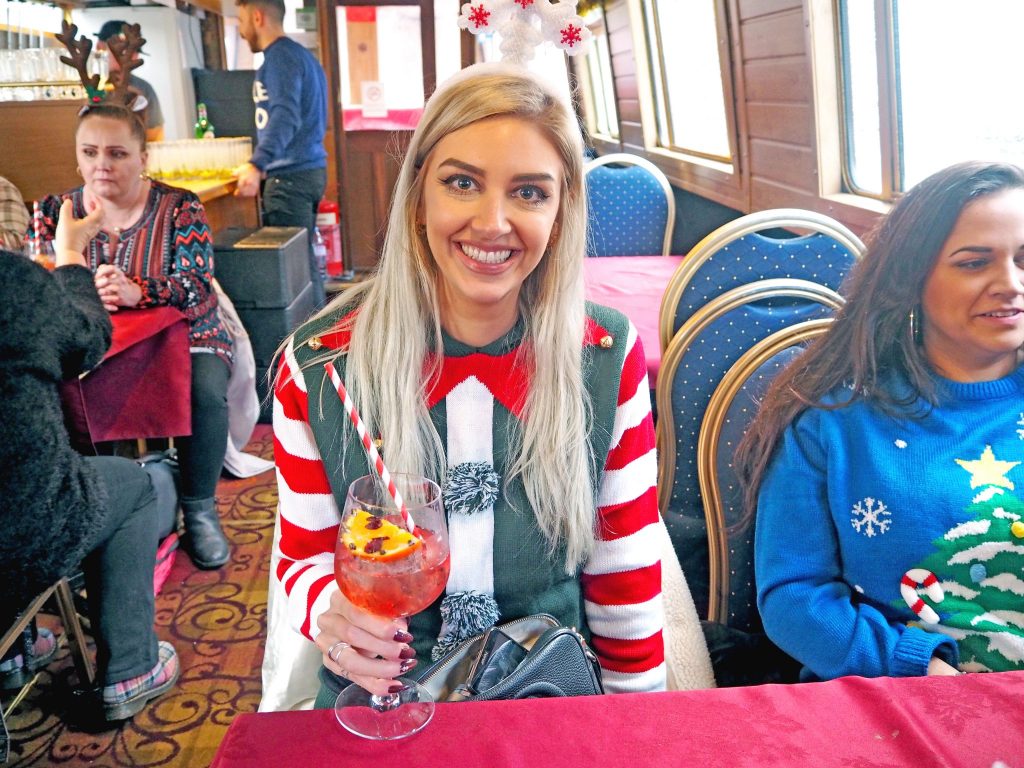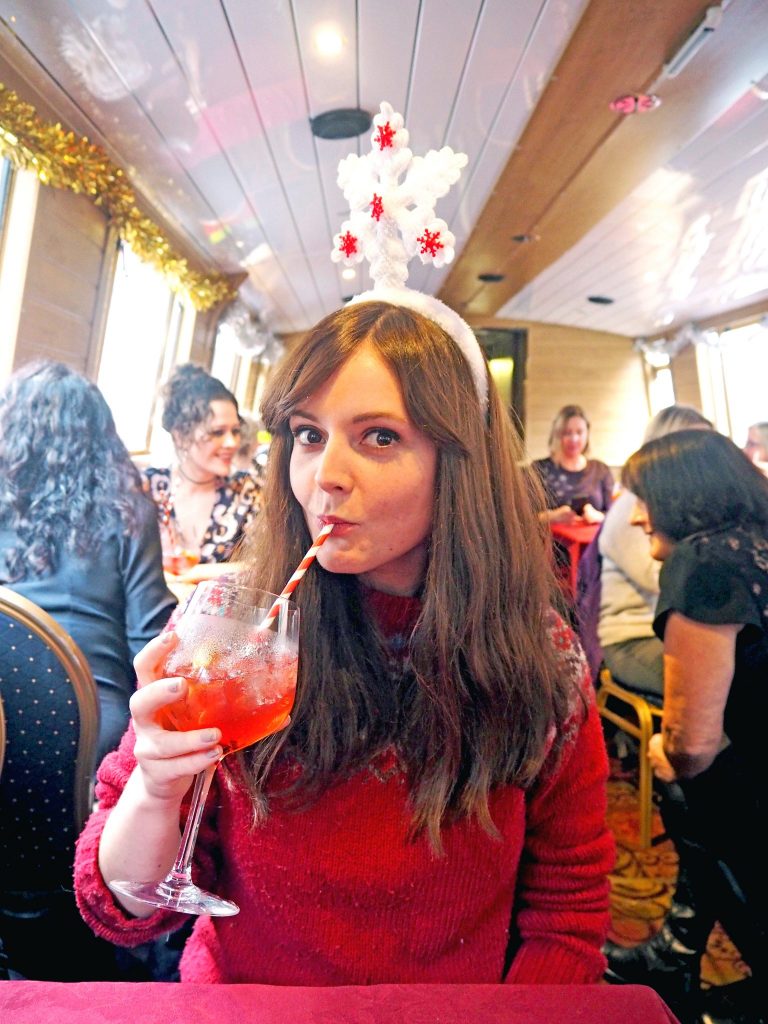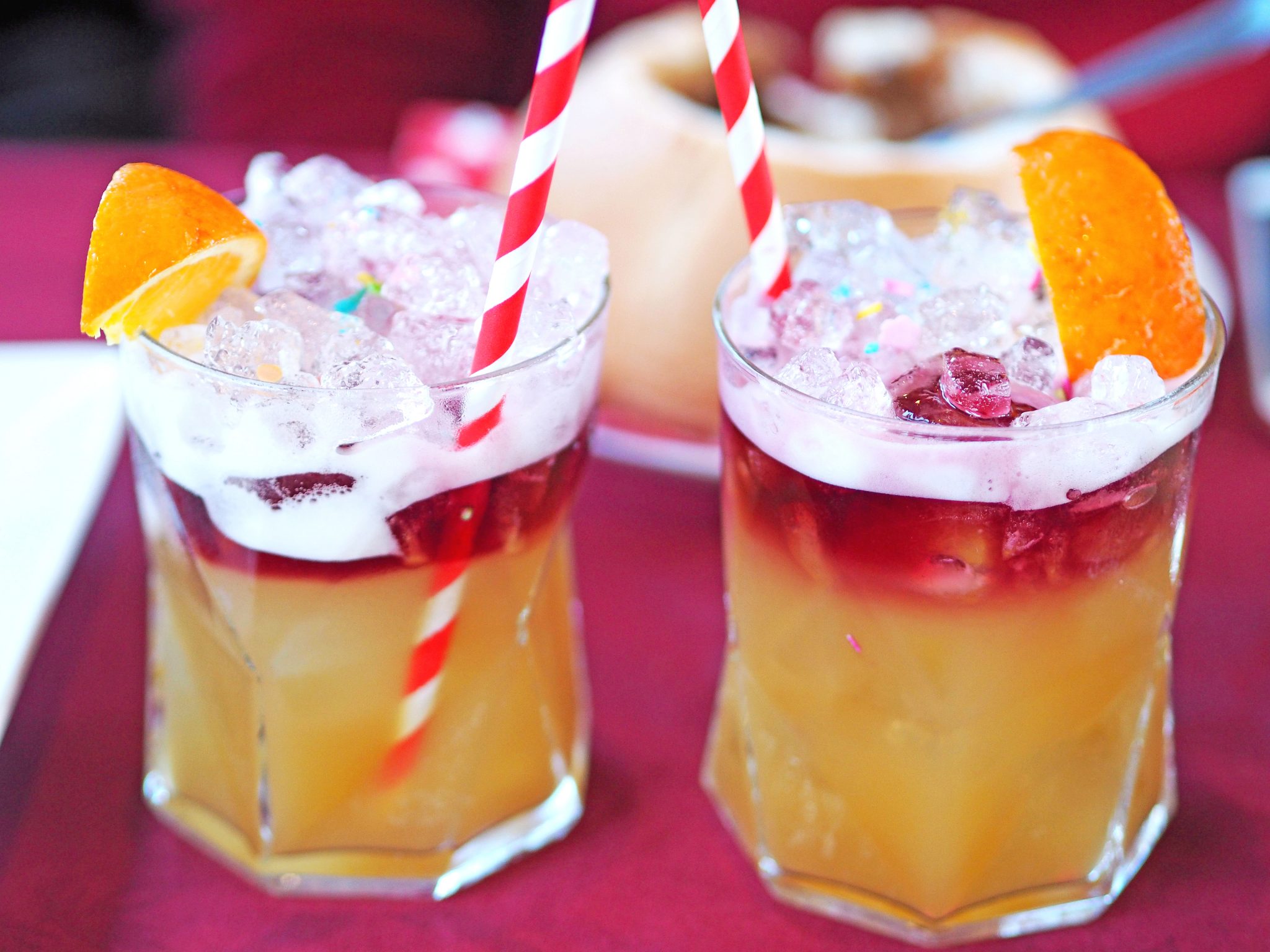 Cocktail Cruisin'
We snapped some quick pics in our full-on festive outfits as the booze was coming thick and fast and I could tell the photography would be going downhill very quickly. The next cocktail was one of my faves – the Fairytale of New York Sour. A twist on a classic sour and topped with wine; this one reminds me of a Christmas trifle.
The cruise takes you along the canals of Manchester to Media City, lasting a total of 3 hours. It was actually lovely to experience Manchester via water and see some sights I hadn't previously. Everyone was in the festive spirit, and it was great to do something a little different to celebrate.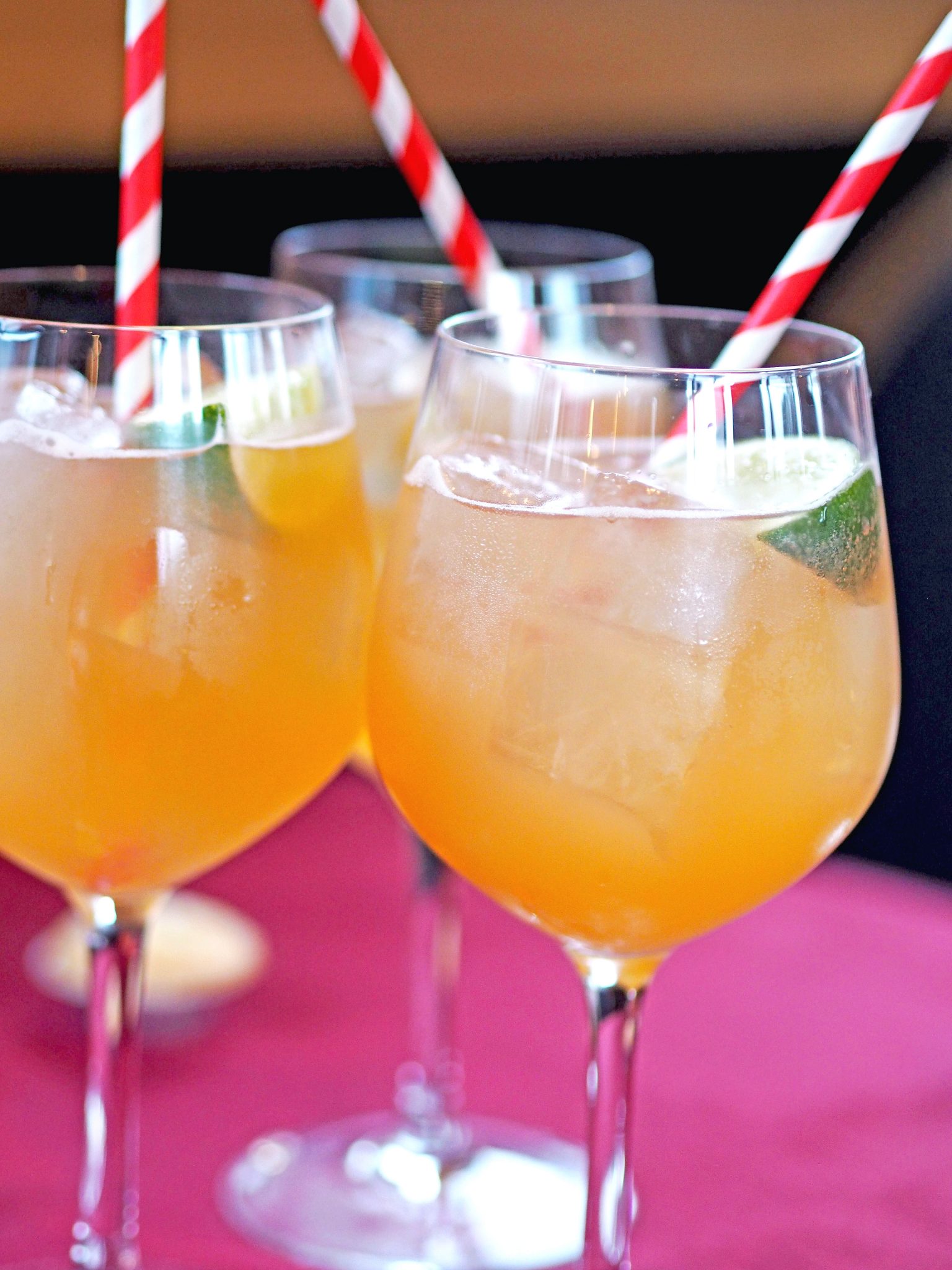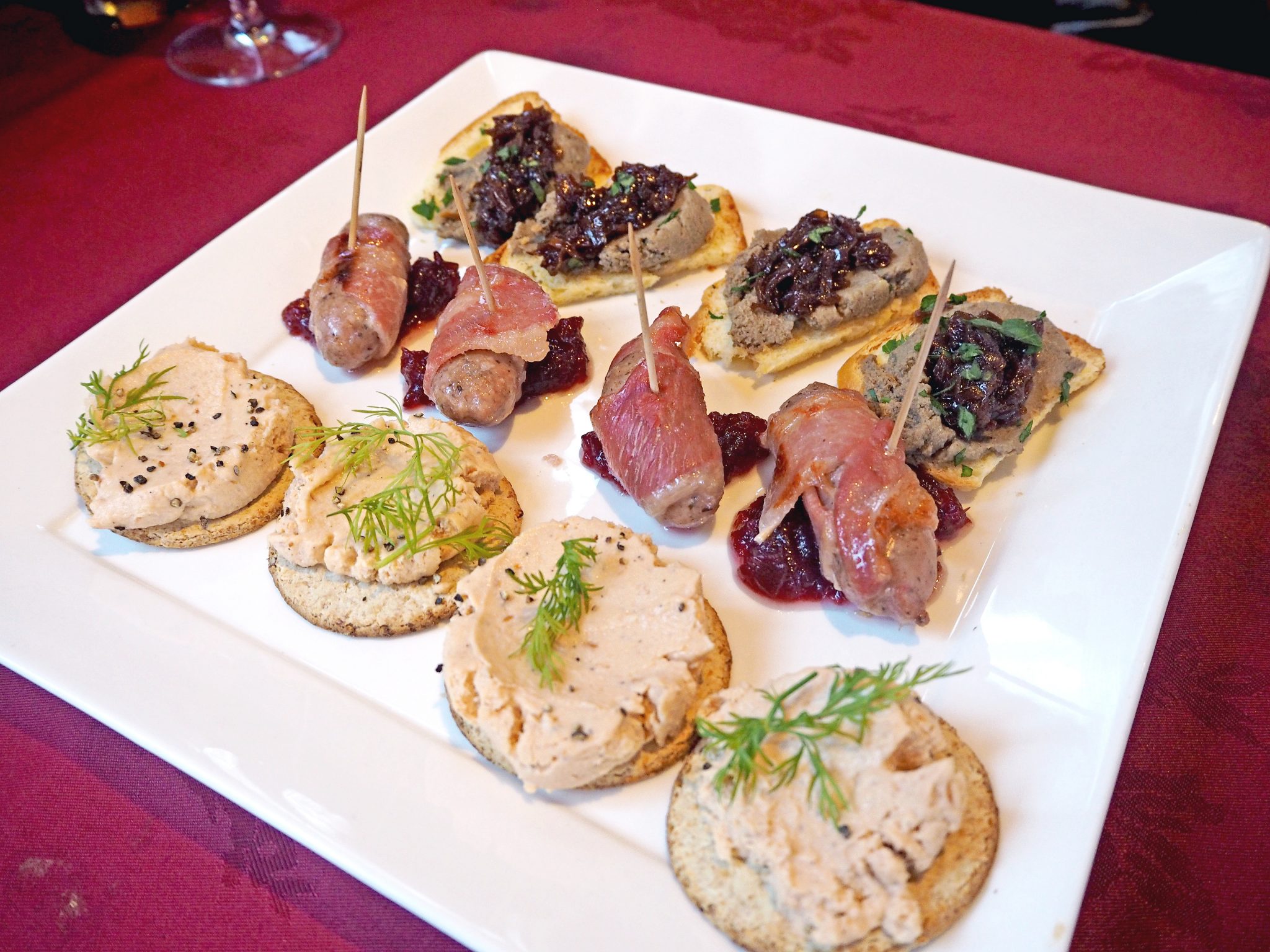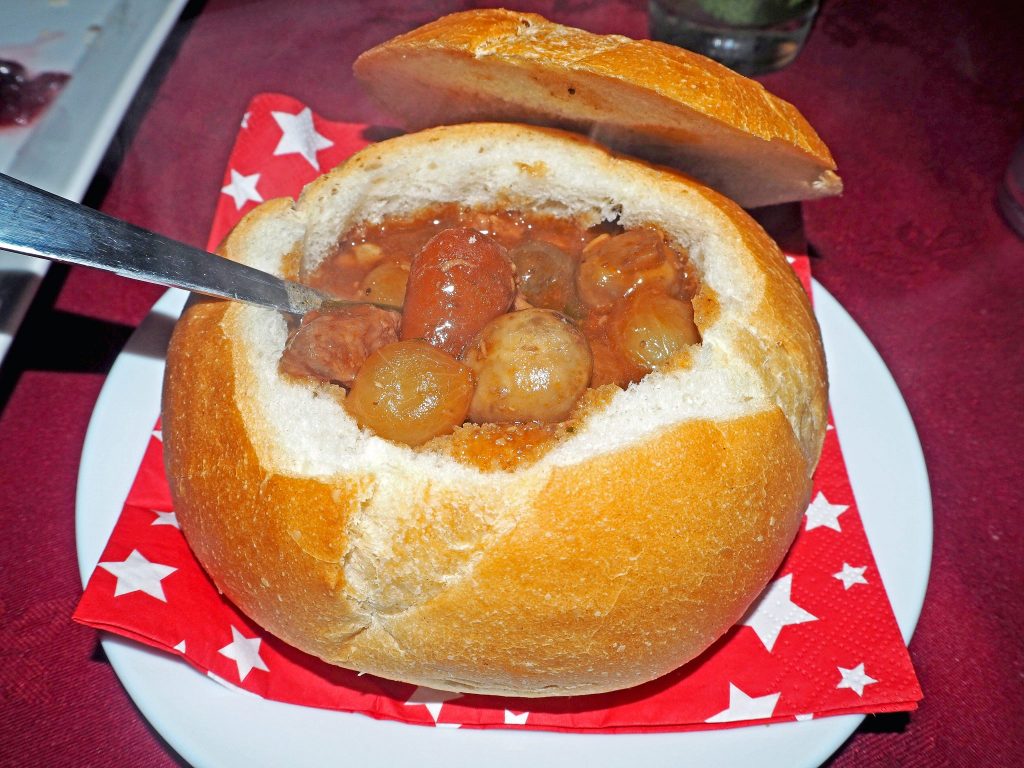 Dinner is served
A couple of cocktails into the trip we were served something to soak up some of the alcohol. Starters were a sharing platter of salmon pate, pigs in blankets with cranberry sauce, and duck pate with chutney.
After chatting over our nibbles, the main was served. This was just what we needed to prepare us for the rest of the cruise; a hearty beef (or mushroom for veggies) bourguignon served inside a large bread roll bowl. Perfect to eat and dip as you go! I have had this type of dish on trips to Europe before and recreated it at home too, as it is always a winner and such delicious comfort food for the winter months.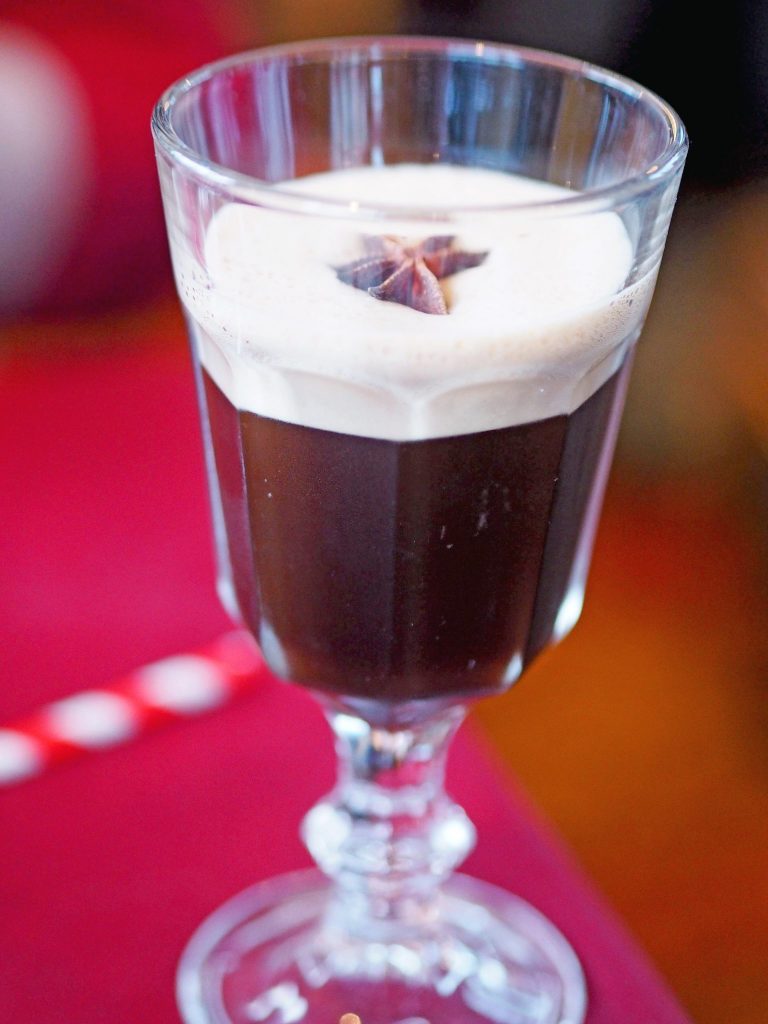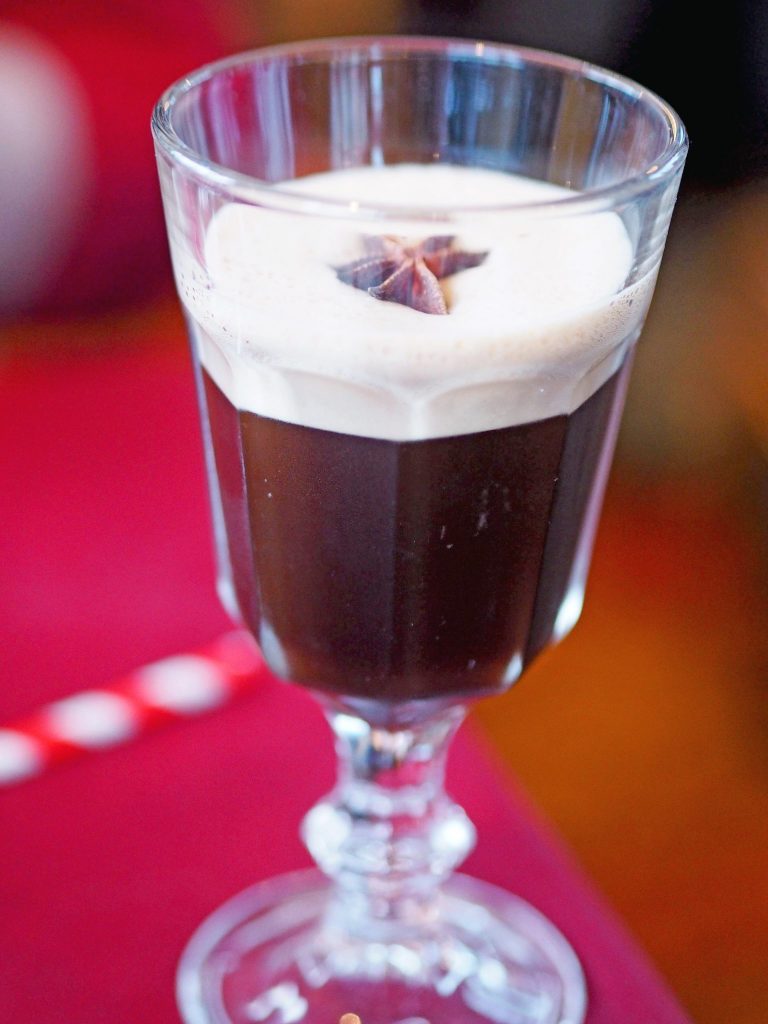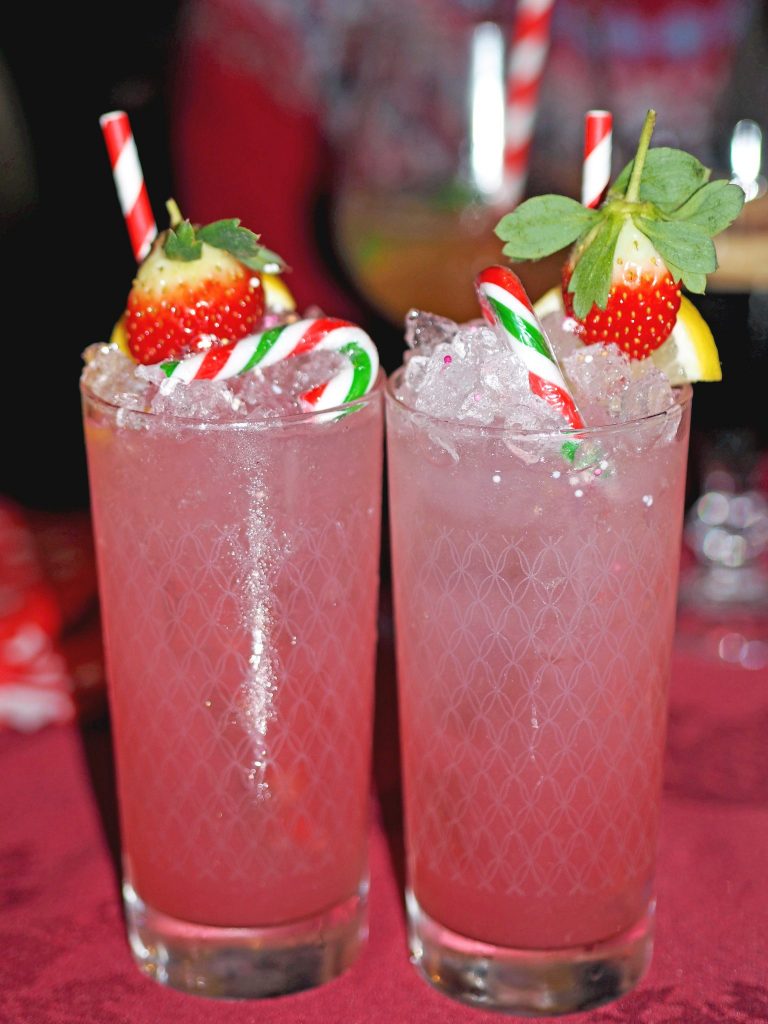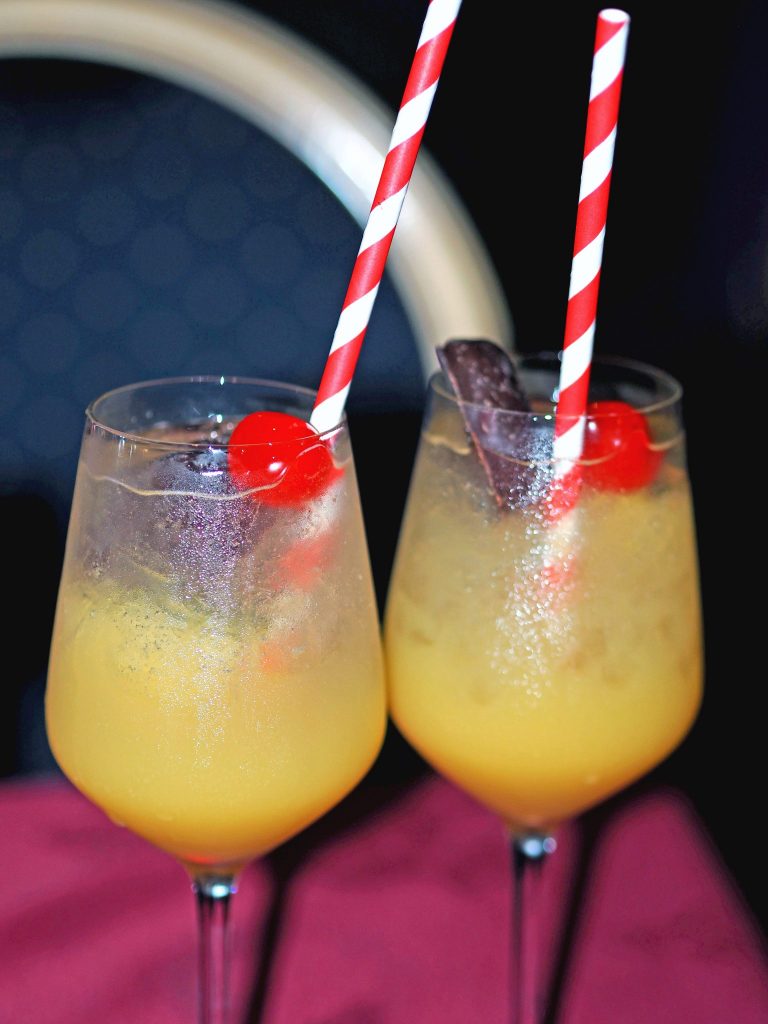 The final cocktails included a salted caramel espresso martini, which of course immediately made it into my favourites list, and a 'Who gives a fucks fizz' to end the cruise. This one was a combo of Grand Marnier, orange and pineapple juice, all topped with prosecco and a Lebkuchen biscuit.
Sailing Home
By the time we docked back at Castlefield it was already dark and it was a struggle to leave our cosy Christmas barge! We had such a great time and the experience was even better than I anticipated. I had already decided before we got off the boat that I wanted to look into something like this for my Birthday as it is a great thing to do with a group of friends or even as a work night out. That said, don't feel like you can only do it as a group; I took a friend and we had an amazing time, and got chatting to some lovely people on our table too.
I know this is a Christmassy post but I couldn't not review the experience as I would 100% recommend it if you are ever in Manchester. The Liquorists offer cruises year round which you can find on their site here. They also offer specific cruises for gin, bourbon and wine and cheese so definitely check them out.
They have also been kind enough to offer my readers a 15% discount with my code LauraLucas when checking out. Get cruising!
LL x
*This trip was complimentary – thank you to The Liquorists for hosting us. As ever, all opinions are my own.