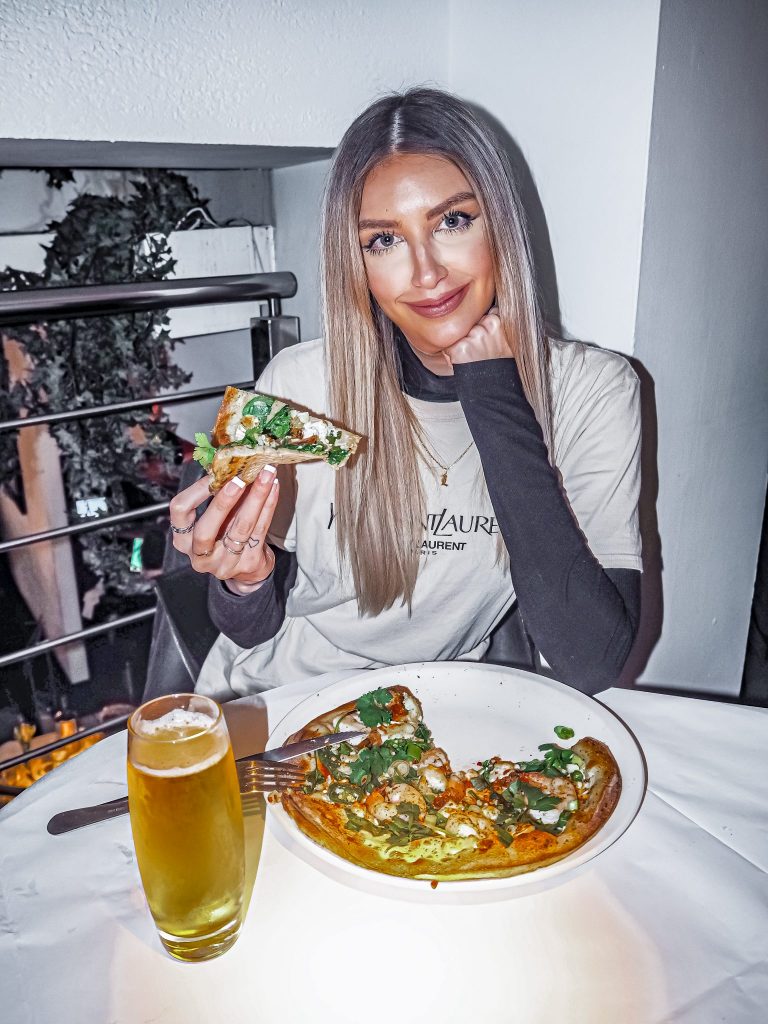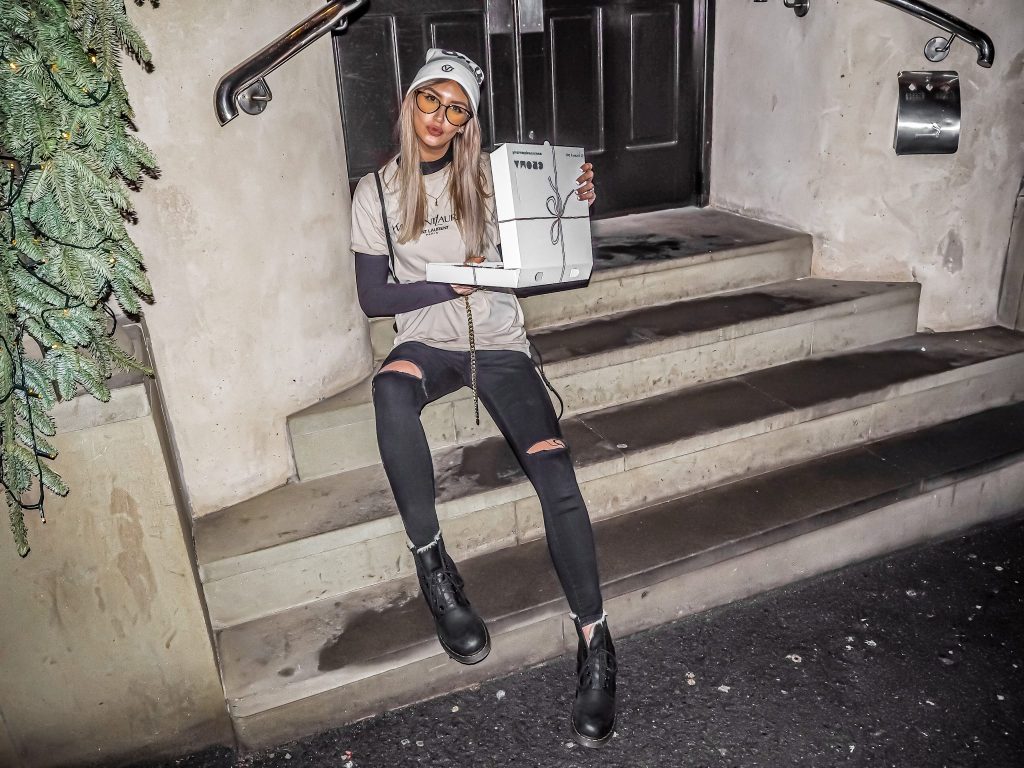 Croma Restaurant Review
Surprise surprise, I've been eating pizza again! It's got to be one of, if not my favourite food, so obviously I'm obliged to work my way round all of the restaurants in Manchester that serve it. The past few years have seen pizza restaurants popping up all over the city, but Croma is one of the long-standing originals, who are celebrating turning 20 this year! I visited this weekend for dinner and wanted to share my Croma restaurant review with you guys.
Croma was founded by restaurateurs Andrew Bullock, Kirsty Marshall & Bob Dunn who opened their first location just off Albert Square in November 2000. They have since grown a collective of restaurants across Greater Manchester with locations in Chorlton, Didsbury and Prestwich.
Croma has plenty of exciting plans that in store ahead of their official 20th birthday in November, so keep an eye out for their celebratory events, promotions and parties as they are revealed over the coming months.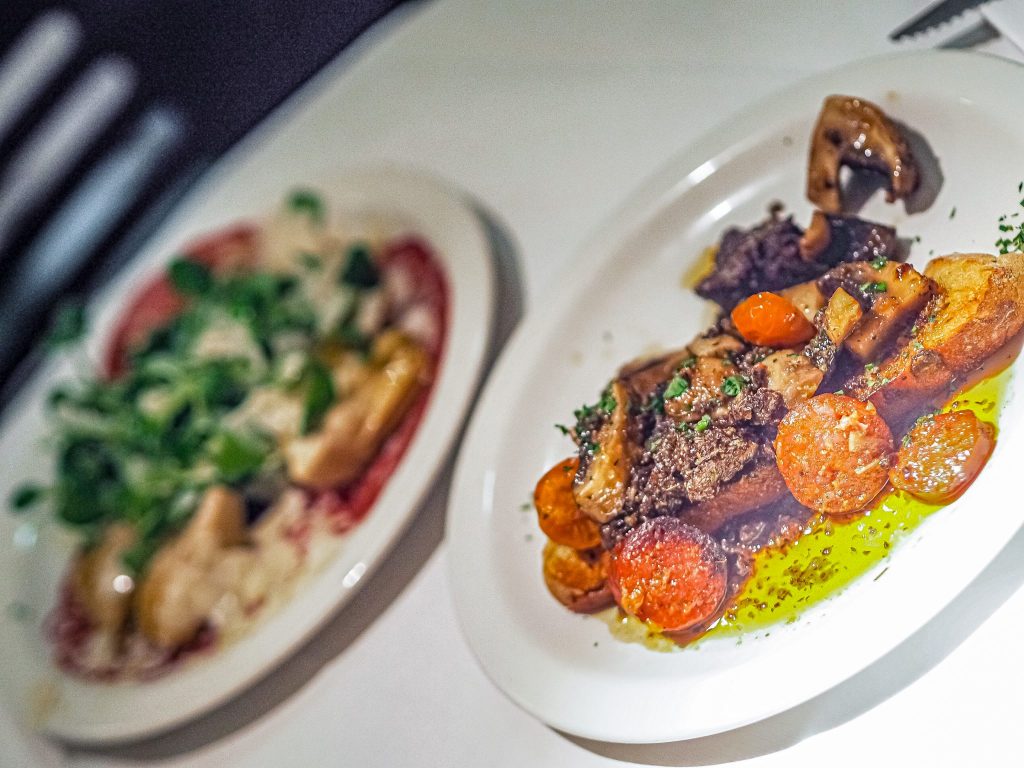 Cocktails
We headed down to Croma on Friday evening for the perfect start to the weekend; delicious food and drinks. Whilst we were perusing the menu, we ordered a couple of classic cocktails – a negroni and my fave, an espresso martini (both £8.50).
You can always tell a good bar by their classics, and these were made really well. The espresso martini was the perfect pick me up after a day at work before a friday evening. I've taken to making these at home now and so I've been trying out a few different recipes, but going back to a classic always pleases me. The negroni was the perfect balance of sour and sweet. One of my favourite Italian drinks and I love it as an aperitif before dinner.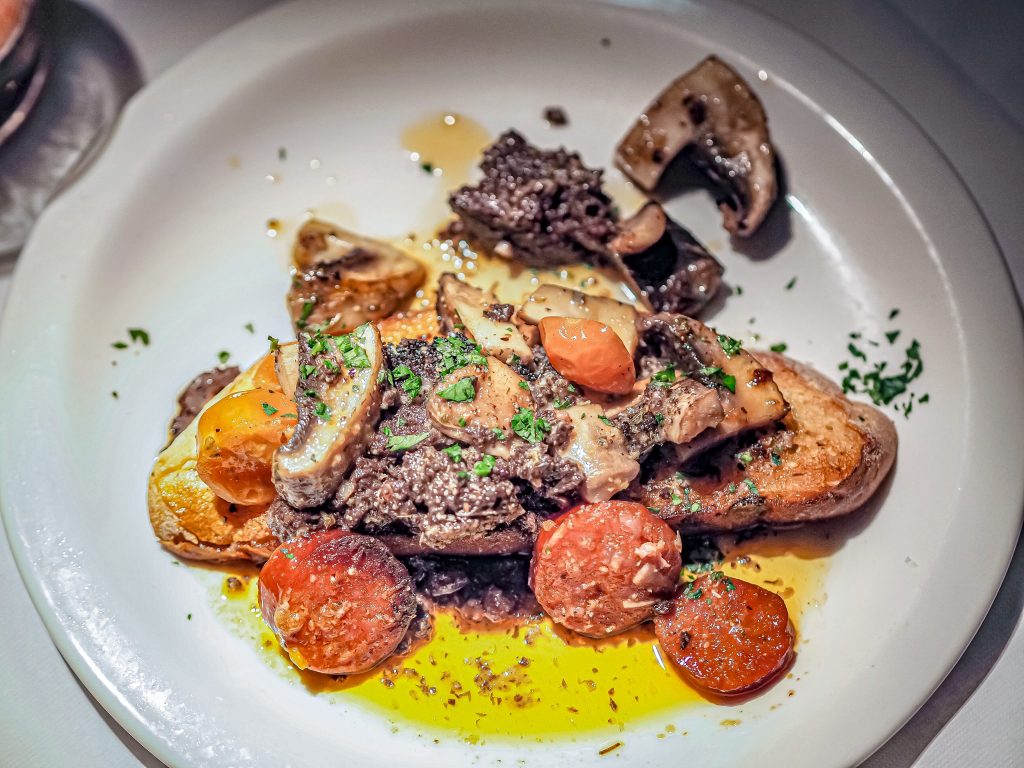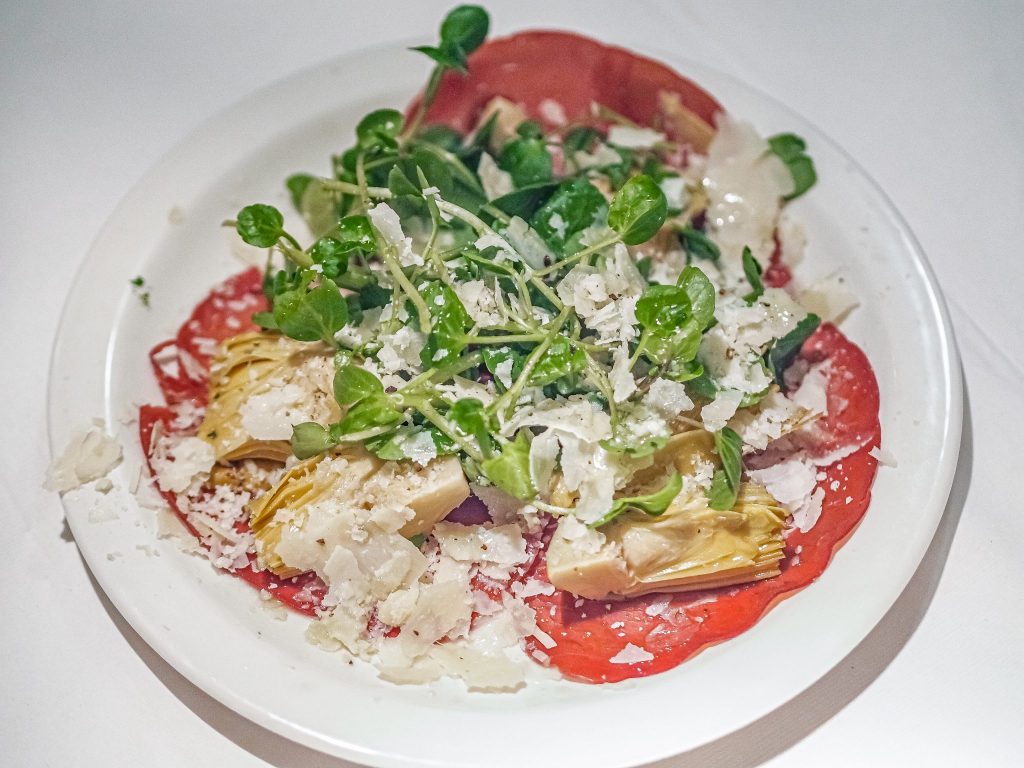 Starters
When we visited Rome a few years back, we would always start our evening meal with amazing bruschetta. It's such a simple dish but with the right ingredients it just tastes so incredible. Croma do a great selection of bruschetta dishes; the original and a couple with a tasty twist. I do love trying cool twists on classics, so we ordered the Chorizo & Black Pudding Bruschetta (£5.95) as well as the Bresaola & Artichokes (£6.95). Both were very different but so delicious.
The Bruschetta was fully loaded with hot, rich chorizo and black pudding, and in contrast, the Bresaola & Artichoke was super light and fresh with crisp green watercress, shavings of smooth parmesan and a drizzle of silky, lemon-infused olive oil to top. Both went down a treat.
After our starters and cocktails, we ordered a large Peroni to share. My favourite accompaniment to pizza – an ice cold beer.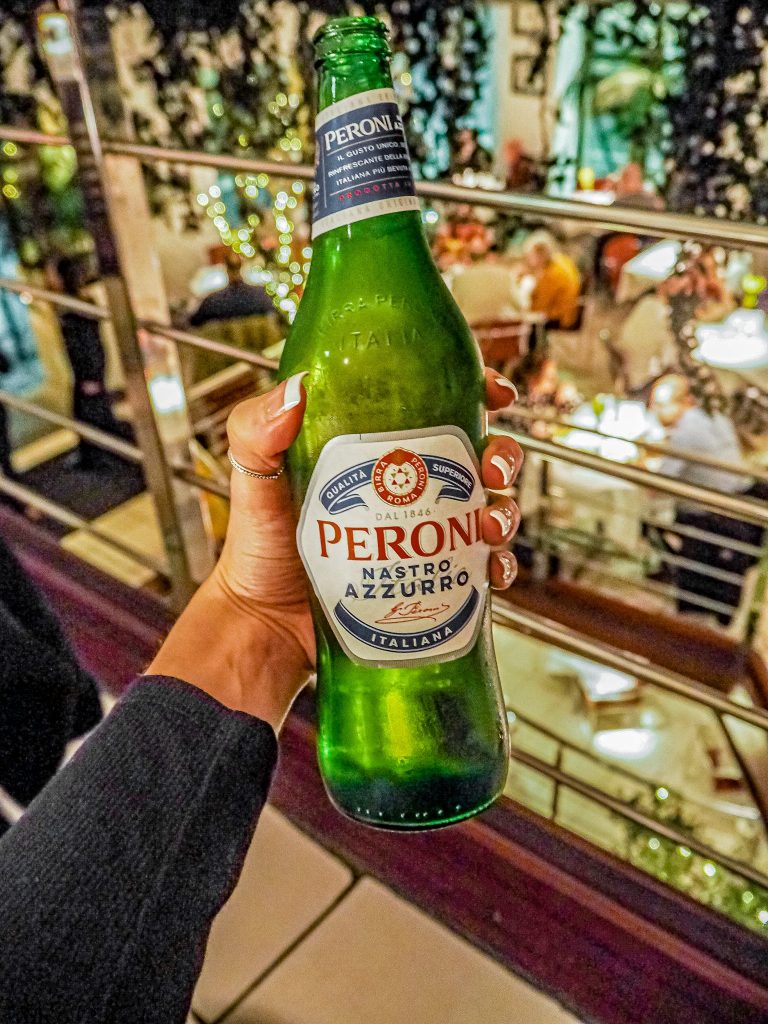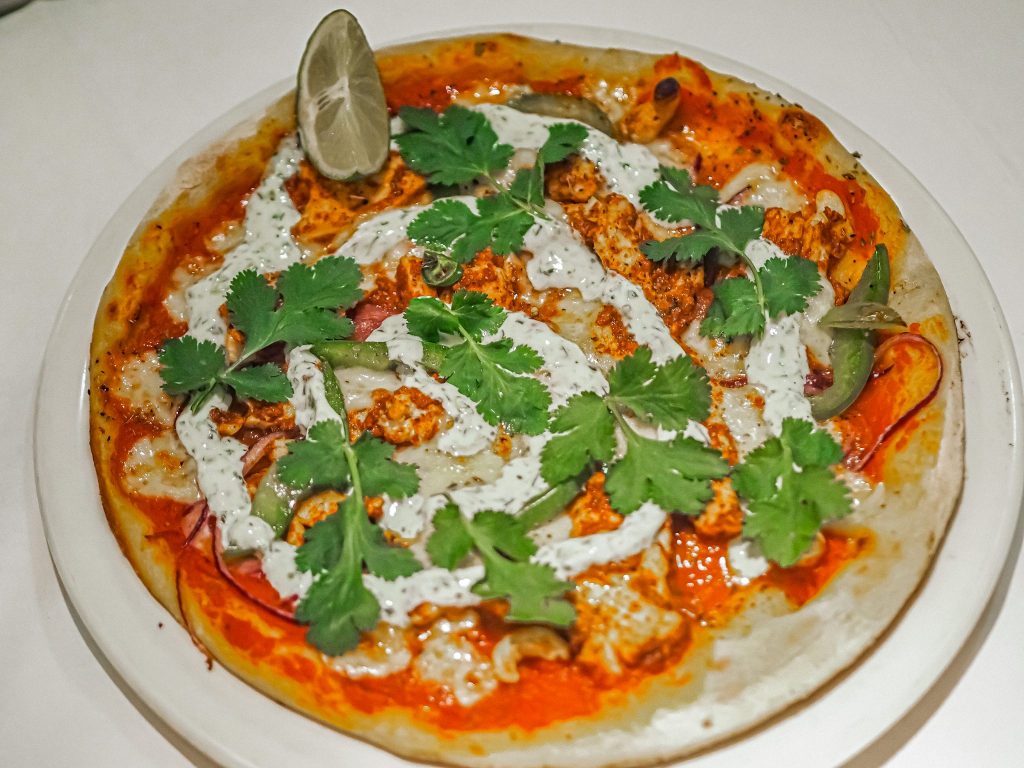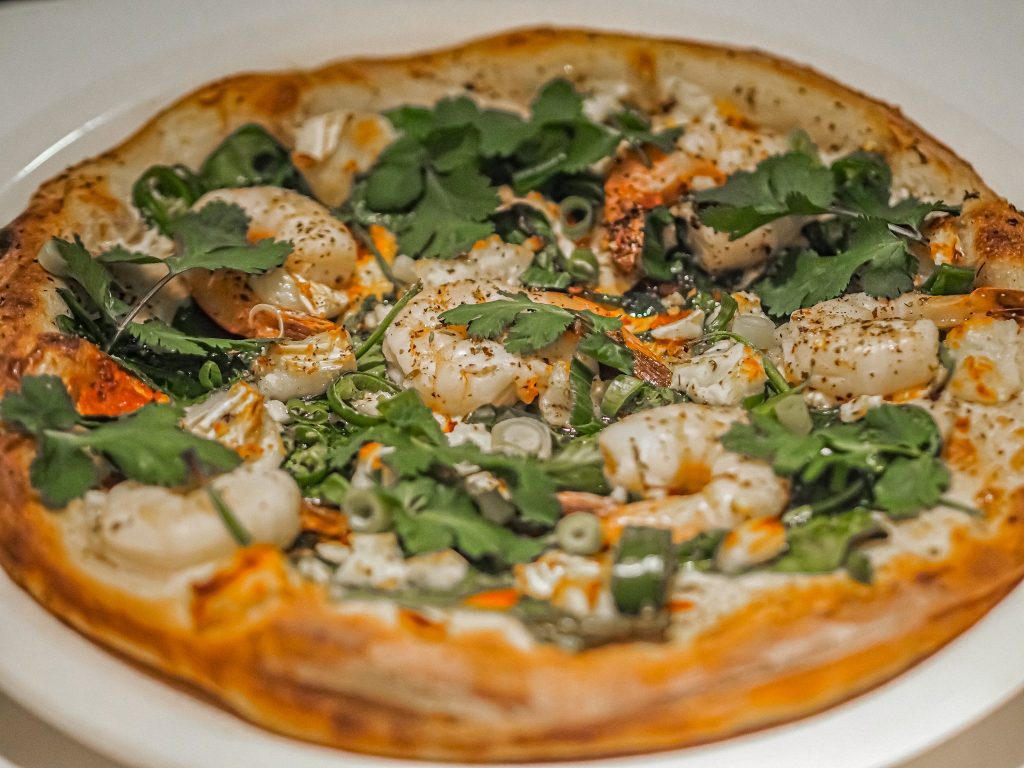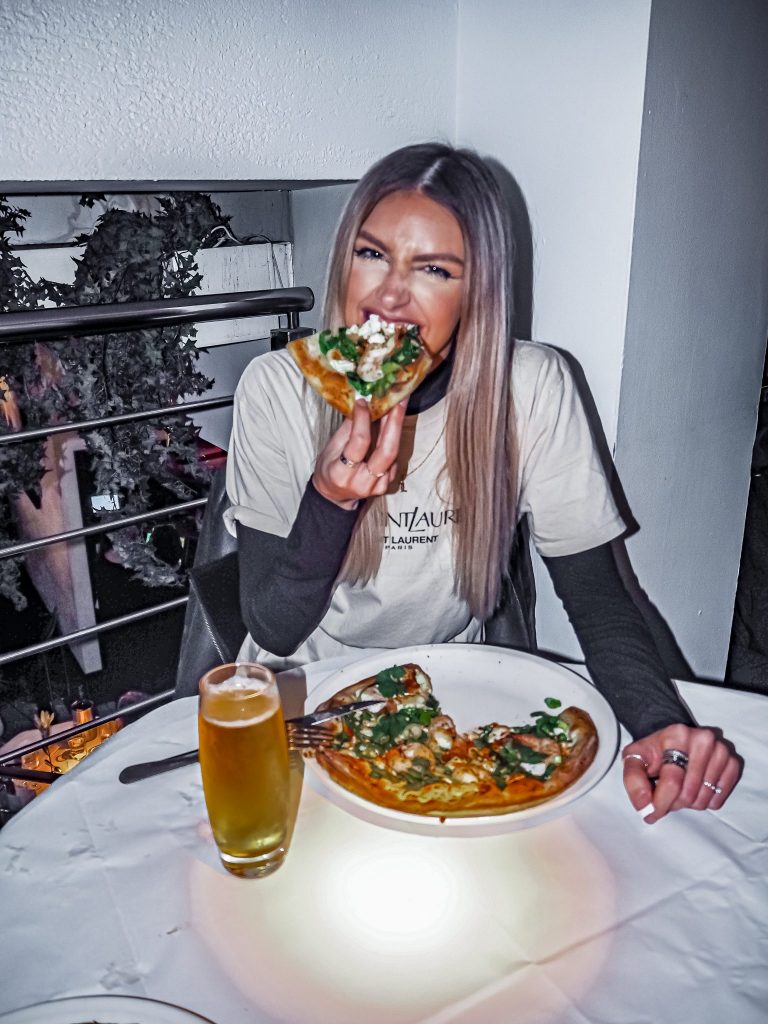 Pizzas
For main we both opted for pizza. I was initially tempted by some of the pasta and salad options but who am I kidding, it had to be pizza. Jonathan had the Tandoori Chicken Pizza (£10.25) – strips of tandoori chicken breast, cashew nuts, green peppers, red onions, mozzarella, tomato, coriander, yoghurt and mint dressing and a wedge of fresh lime to garnish. I know some people really don't like pizzas with non-traditional toppings, but this honestly really worked. Croma aren't shy when it comes to toppings, as we learnt from the starters, and the mains were no different. Despite this, the pizzas weren't heavy or stodgy though; the flavours were really light and fresh. It almost made me think of healthy homemade kebabs we often make on the weekend.
As a seafood lover, I just had to get the Gamberoni Piccante – Tiger prawns, goat's cheese, crem̀e fraiĉhe, chilli jam, with spinach and fresh chilli. Garnished with coriander and spring onion (£12.95). This one has no tomato on the base, and whilst I do prefer a red pizza, the chilli jam almost substituted for it so I didn't feel like it was lacking anything. The prawns were huge too! I've never had a seafood pizza with such generous portions of toppings; you really do get your moneys worth with these. This pizza is one of Croma's new 11″ specials; on a larger double-fermented pizza base for extra taste. I'd definitely like to go back and try some of the others as they have some other epic flavours: Steak au Poivre, Hot Smoked Salmon & Asparagus, and Pulled Pork, Apple & Nduja.
Other Mains
Don't worry though, if these flavours are too adventurous for you, or you simply like a good old classic, Croma have you covered. They have classic pizzas and Croma originals, as well as the specials and gourmet sections on the pizza menu that are a little more experimental. They also have a great selection of salads, pastas and oven baked dishes too.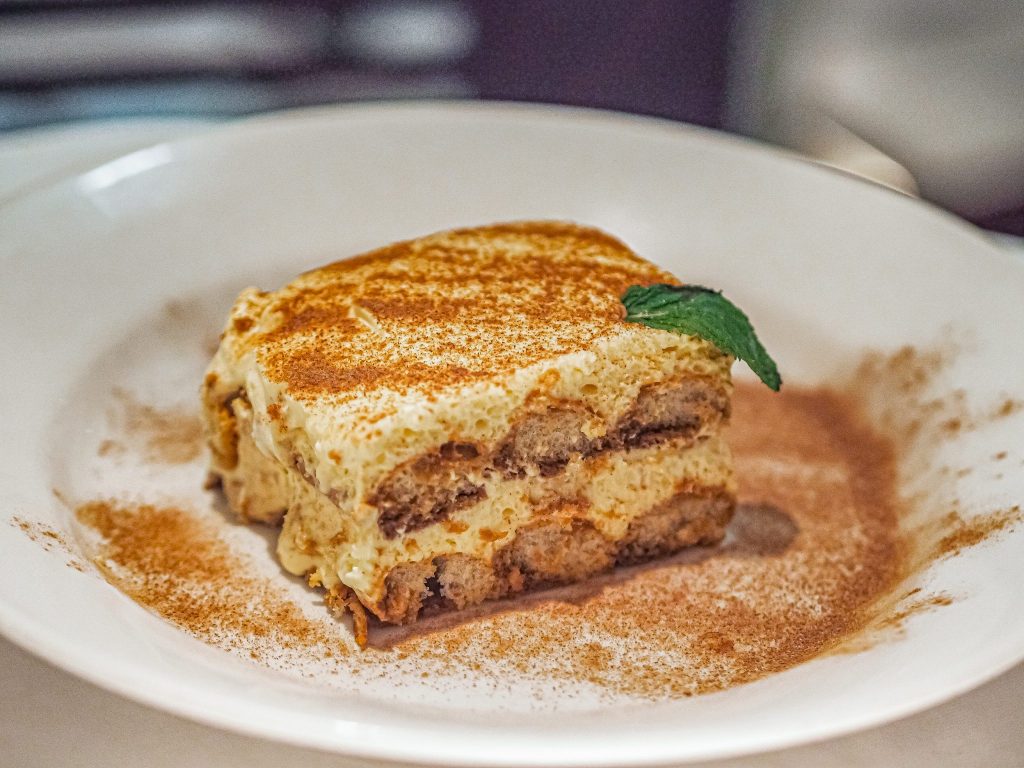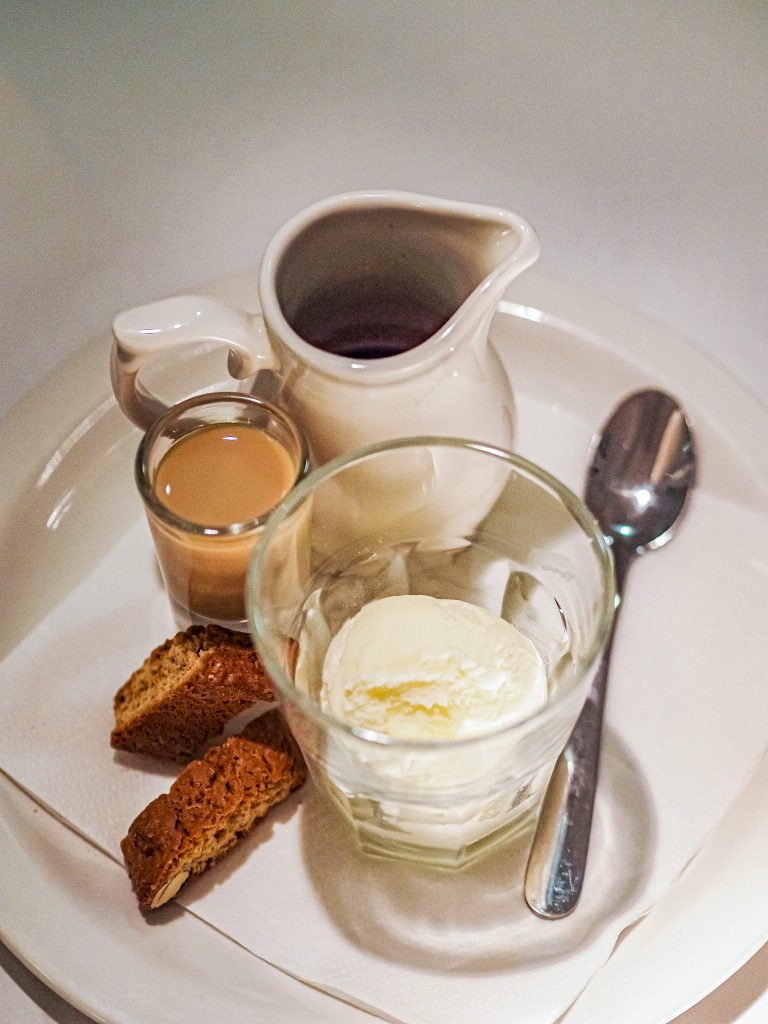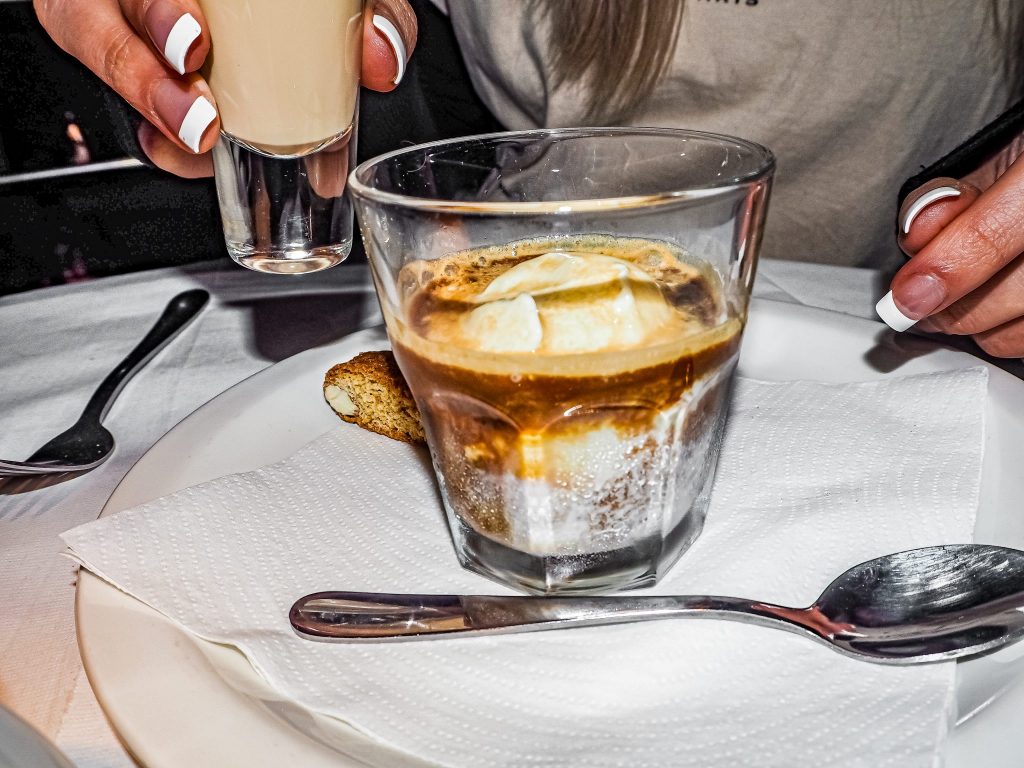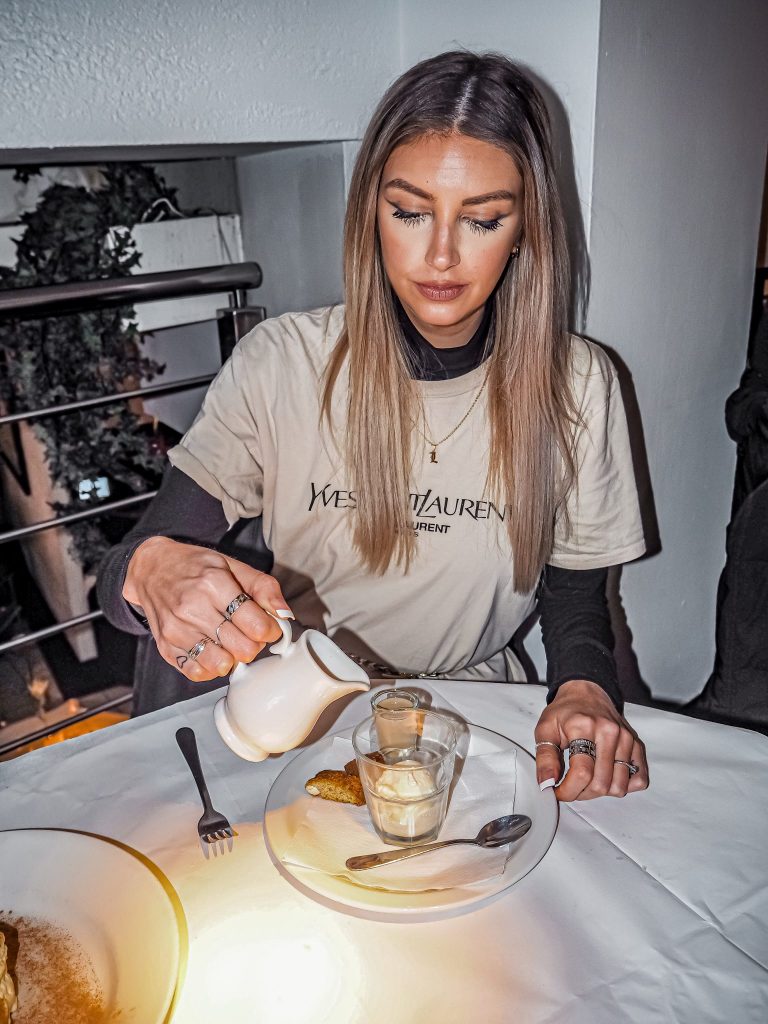 Dessert
When visiting an Italian restaurant, I know before I arrive that I'm going to need to save room for dessert. Anyone else? Tiramisu and Affogato are probably my two fave desserts, and Croma offer both. We had a sneaky scan ahead of the dessert menu to double check, and tactfully saved a couple of slices of pizza to take home so we could sample the dessert menu. I mean, it wouldn't be a true review if I didn't try all of the courses now, would it?
You can have the affogato with a liqueur of your choice. I went for Baileys as I've been loving it since Christmas and the combo of thick, creamy liqueur mixed with the hot coffee and cold ice cream is to die for. The tiramisu was a luxurious slab of delight. Again, a generous portion that we worried we wouldn't finish. However it was so light and airy that the plate was quickly emptied by our fighting spoons!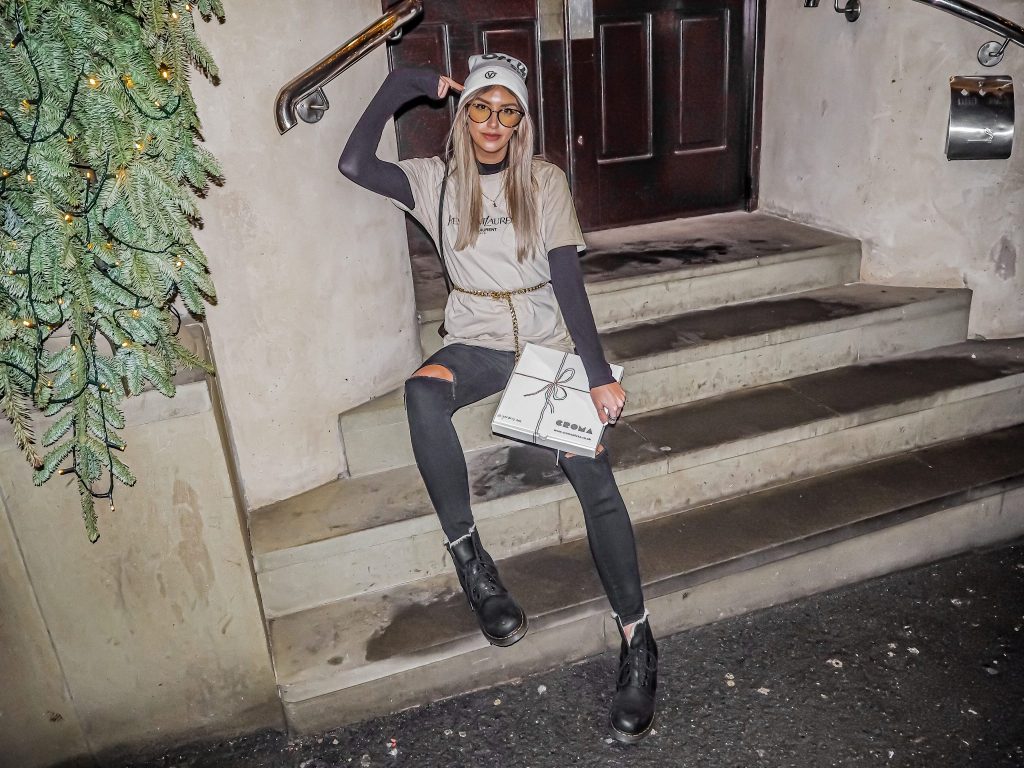 My Review
It's no surprise to you that I left feeling incredibly happy with the evening. The food was all amazing and I literally couldn't fault a thing. My only watch out would be that the style of pizza is quite different to the Neapolitan style that you tend to get in most restaurants at the moment. I do prefer that type of pizza, but in all honesty the toppings were so good on these that I barely noticed what they were topping! I was super impressed with how much food you get; each course was a really generous portion of high-quality ingredients. No scrimping here!
The service was also outstanding. We were well looked after from the moment we arrived until the second we left, and the restaurant had a great atmosphere too.
It's so great to see that even with the trend of new pizza restaurants coming (and some going!) that Croma is still doing so well after 20 year; they really deserve it.
You can visit the website here for menus, info and booking.
LL x
More Manchester foodie reviews can be found here and here.
*This evening was complimentary. As ever, all opinion are my own.