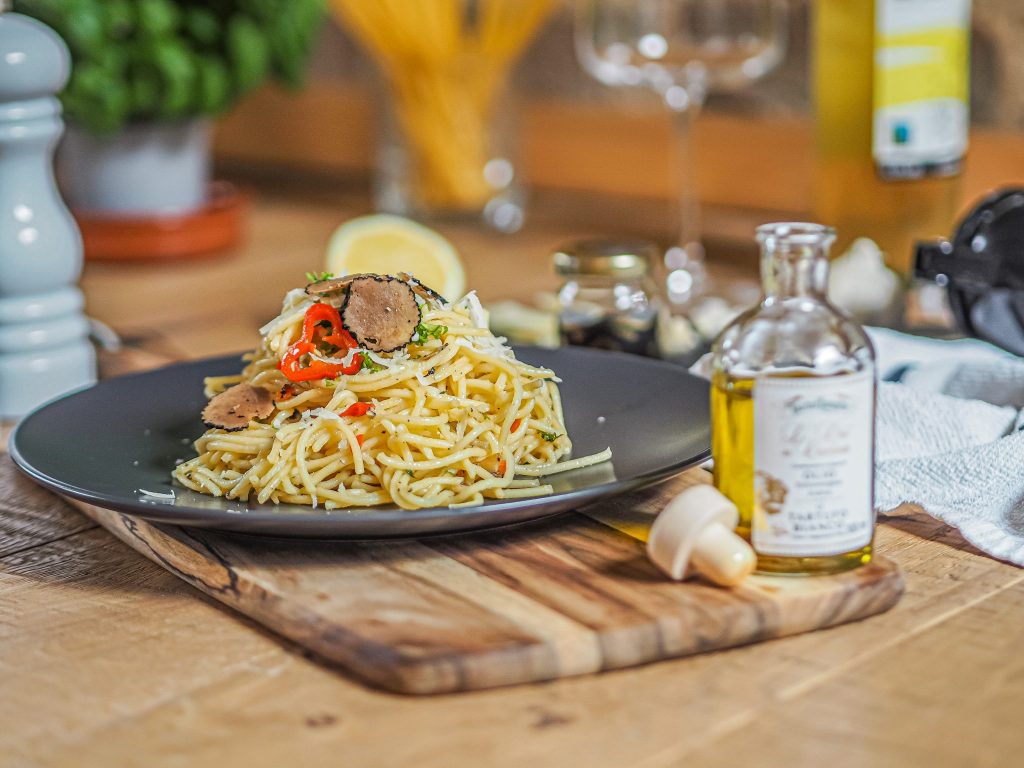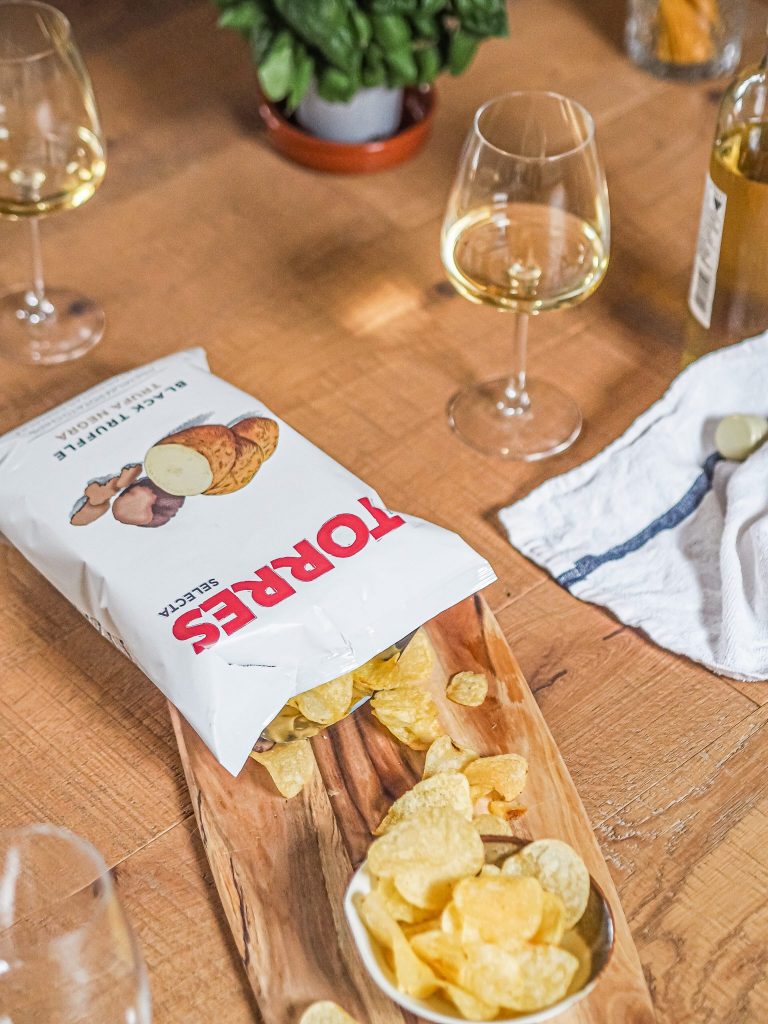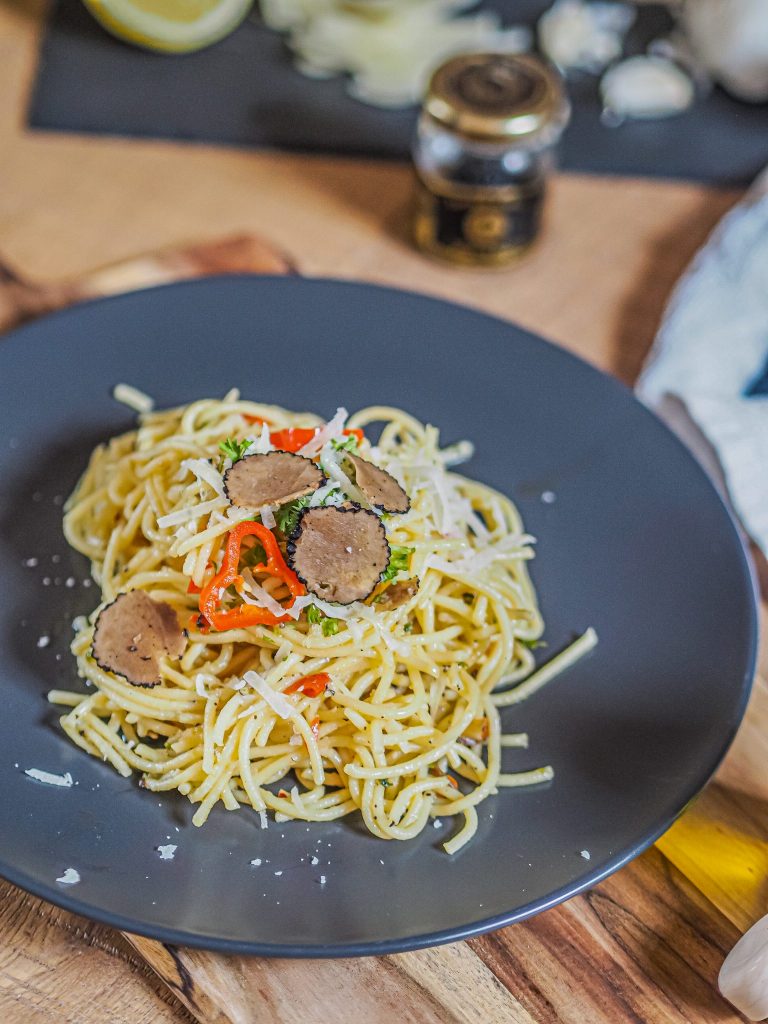 Truffle Pasta
After three months of home cooking and date nights in, some of our go-to recipes have been getting a little less exciting. So I decided to get creative this weekend and try something new. Truffle Pasta!
Sous Chef kindly sent me some of their amazing products, so on Saturday we had a little date night and I made us a full truffle-themed dinner. I went with a spin on one of my favourite pasta dishes to cook – Scarlett's Pasta. The basic recipe is actually from The Chef Show (you can find it here). We cook this all the time as it's super simple and incredibly delicious, so I wanted to level it up with my new truffle ingredients.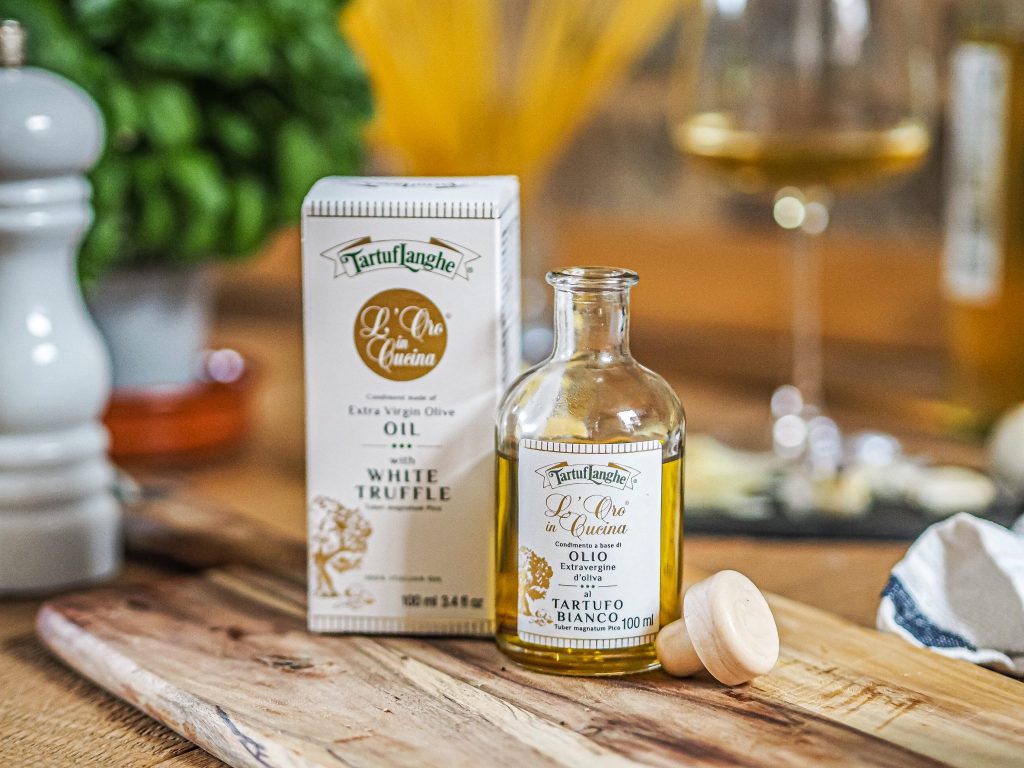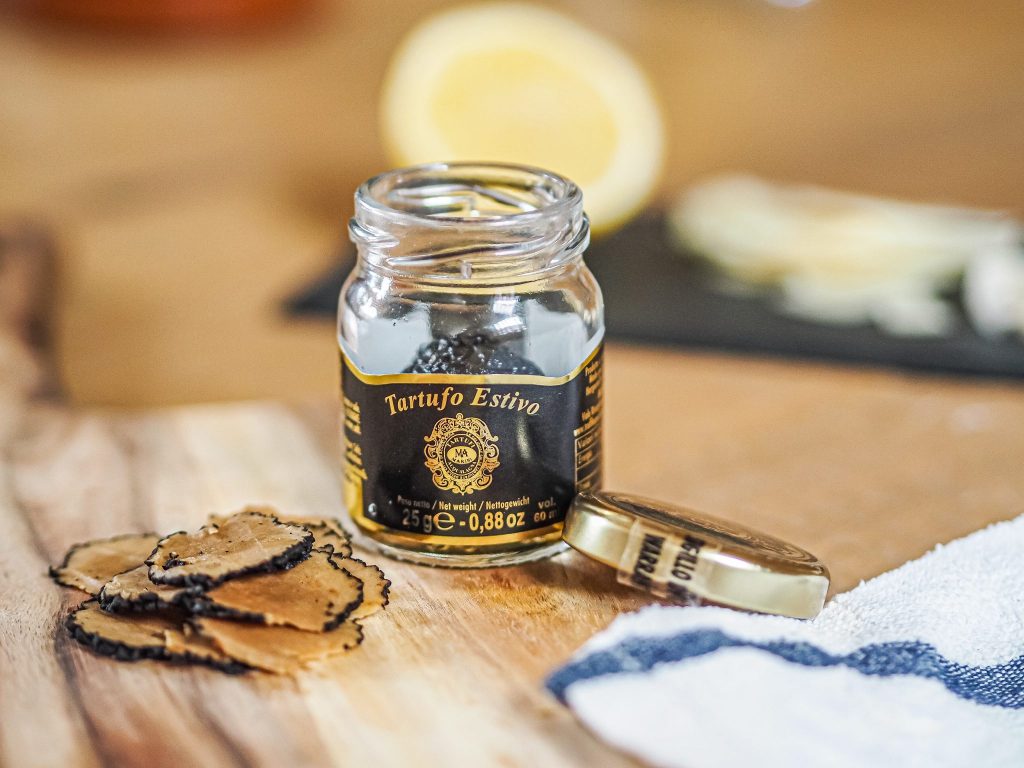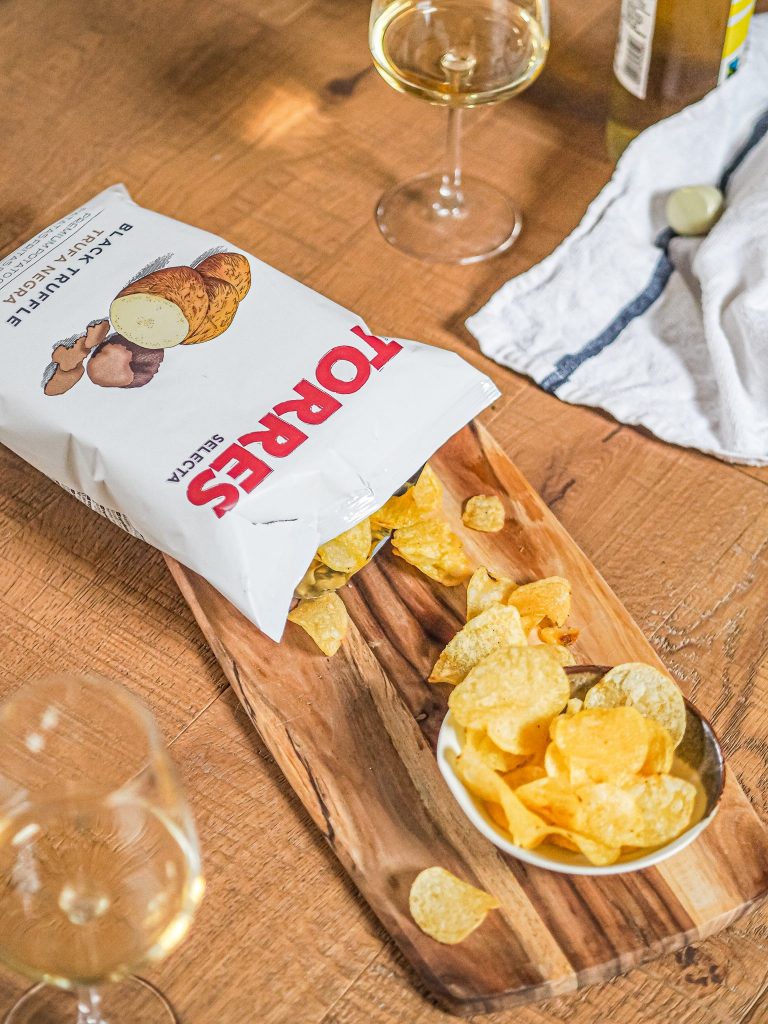 Ingredients
Sous Chef sent me truffle oil, whole truffles, and some truffle crisps. I'm sure you're all aware that I love Italian food, so I thought a pasta dish would be perfect for these ingredients to showcase the flavour and quality.
When you have such a distinct flavour, I always prefer to cook something that is quite simple, so as not to detract from the ingredients. Dishes that have just a few high quality and delicious ingredients rather than a tonne of elements are definitely my favourite kind of meal to eat and cook.
To make the truffle pasta dish you will need:
300g spaghetti
100ml olive oil
100ml white truffle olive oil
12 garlic cloves, peeled and sliced
2 fresh chillis
1 lemon, juiced
100ml white wine (optional)
1 whole black truffle
100g parmesan cheese, grated
salt & pepper
1 large handful fresh parsley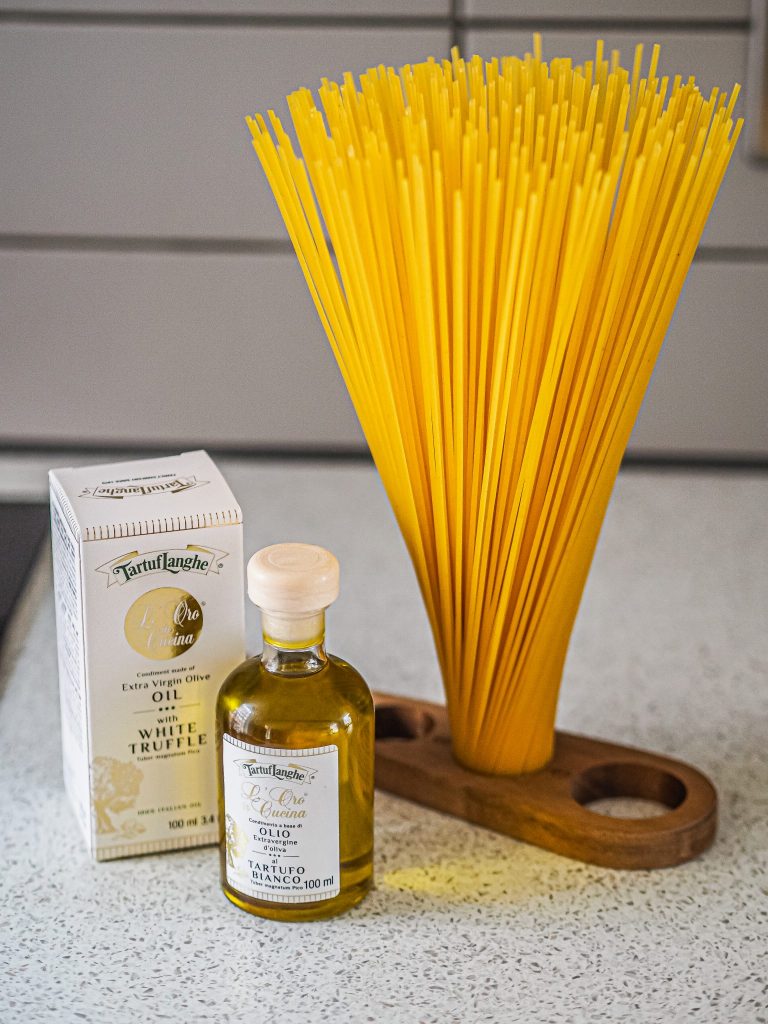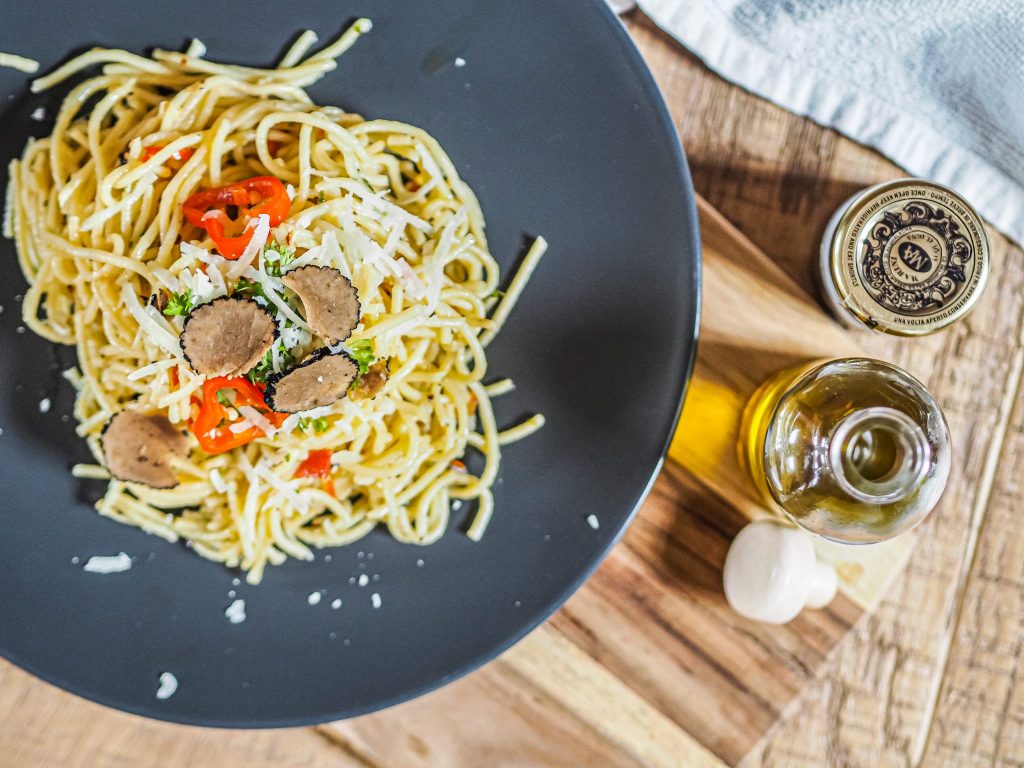 Recipe
Cook the spaghetti for 8-10 mins (or until al-dente) then drain, reserving some of the pasta water.
Heat olive oil in a large pan over medium heat and add the garlic and chilli, stirring frequently until the garlic is golden brown.
Add the drained spaghetti, truffle oil and season with salt & pepper.
Toss until spaghetti is thoroughly coated with the oil and add the white wine.
Once the liquid has reduced, lower the heat and add the lemon, parsley and parmesan (reserve a little for sprinkling on the top)
If the pasta is too dry, add a touch of the pasta water. You don't want it to be saucy or liquidy at all, but smooth and loose so all the ingredients can mix freely.
Serve and sprinkle with gratings of black truffle, a handful of parmesan, and top with more black pepper. You can also sprinkle over some more parsley and fresh chilli if you like.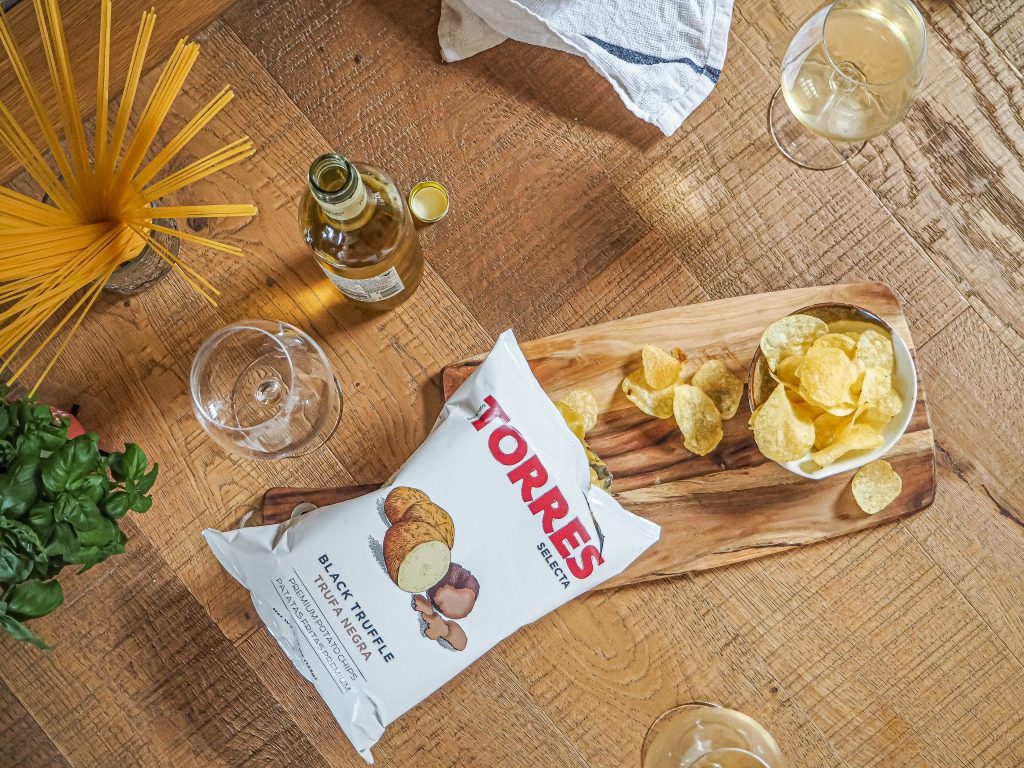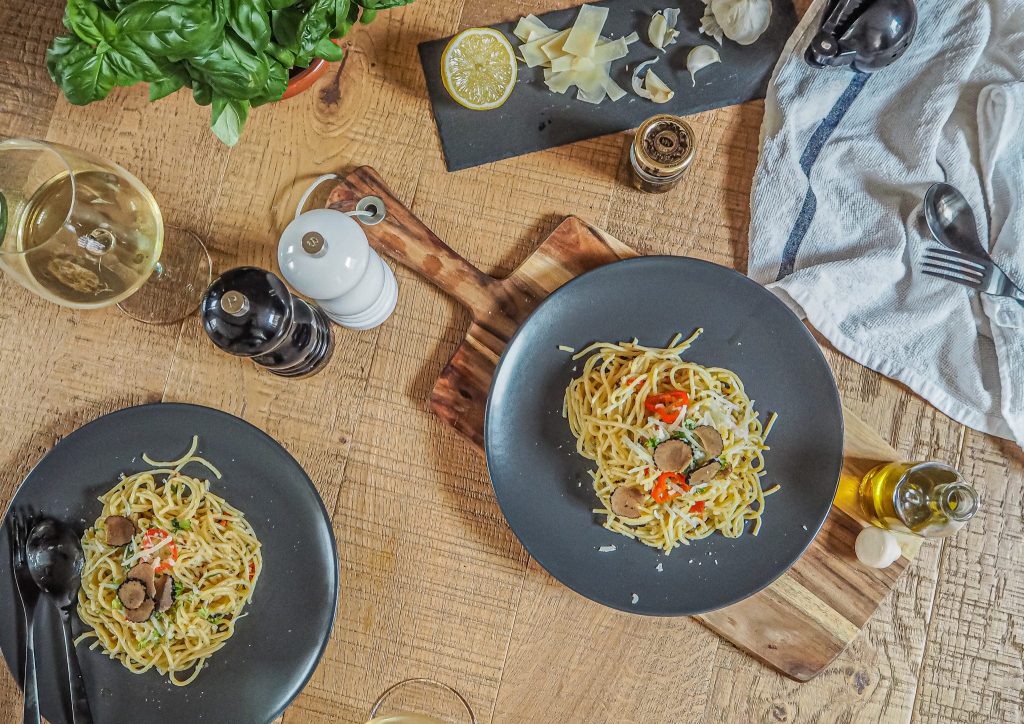 The Meal
I'm also such a picker when it comes to making food – I always end up snacking on different elements of what I'm making as I'm preparing meals. I wanted to wait for the finished product this time though, so I poured out a bowl of the Torres black truffle crisps for us to munch with a glass of wine whilst I was cooking.
The meal was delicious, and the quality of the ingredients from Sous Chef really took my staple dish to the next level. This dinner would be perfect to cook for friends, for a dinner party, or for a date night in. The crisps are the perfect nibble for pre-dinner drinks, and then the main is really easy and time-efficient to throw together, but will totally wow your dinner guests.
Extra Virgin Olive Oil With White Truffle Slices 100ml – £19.95
Whole Black Summer Truffle 25g – £8.75
Torres Black Truffle Crisps 125g – £3.95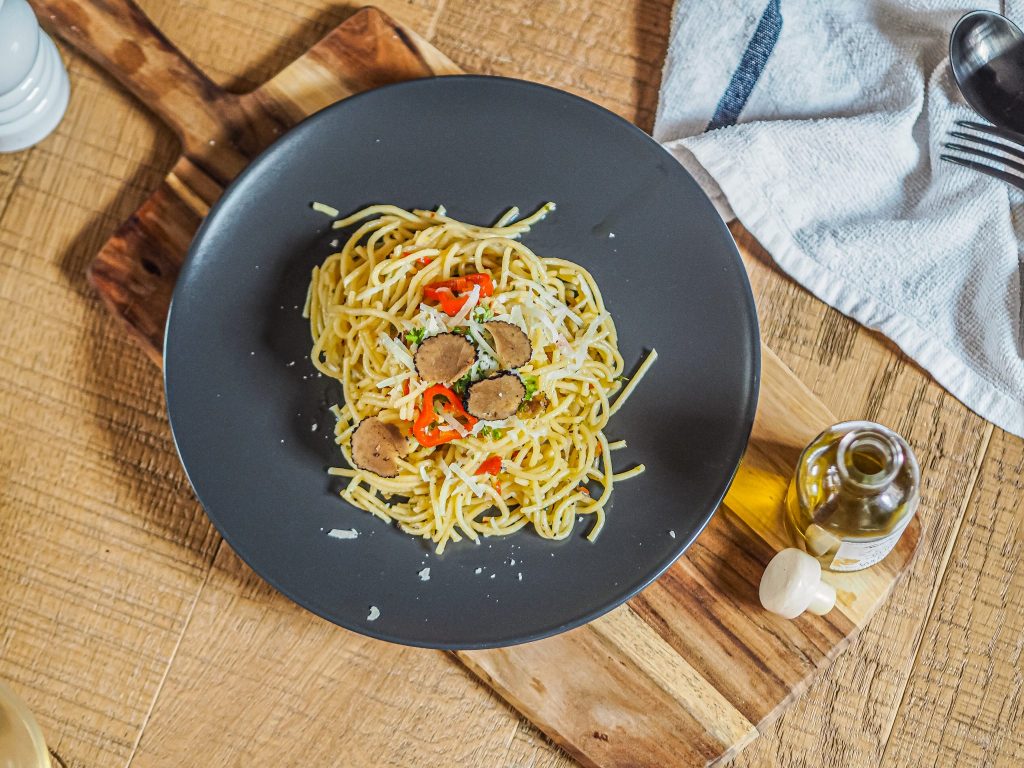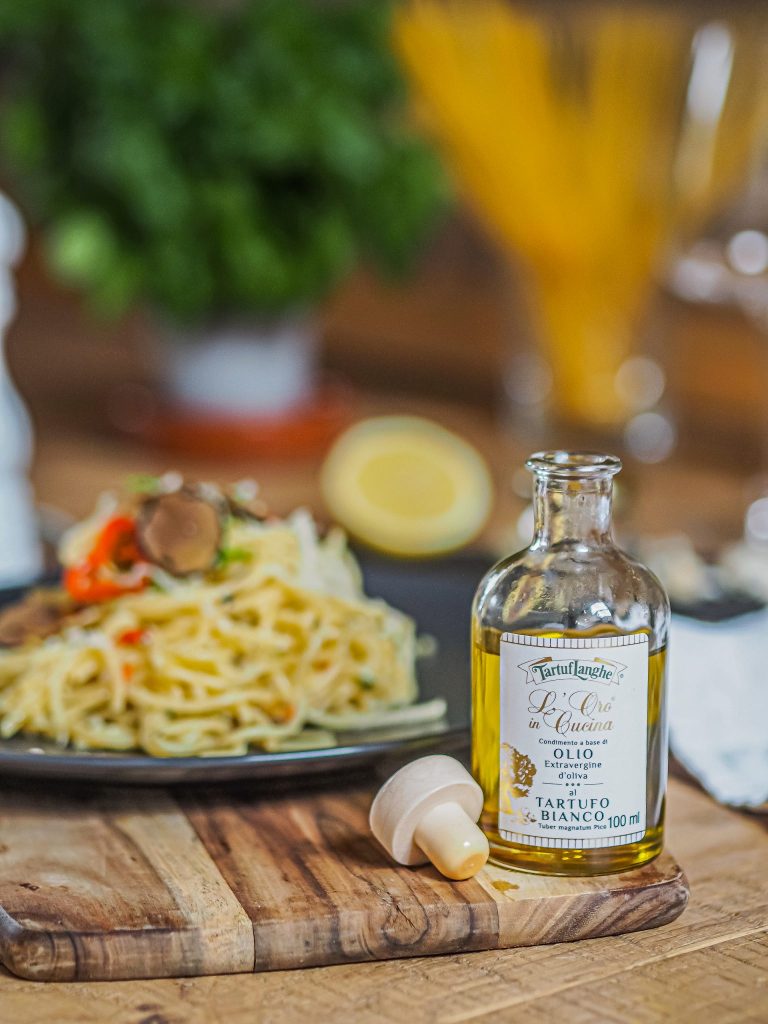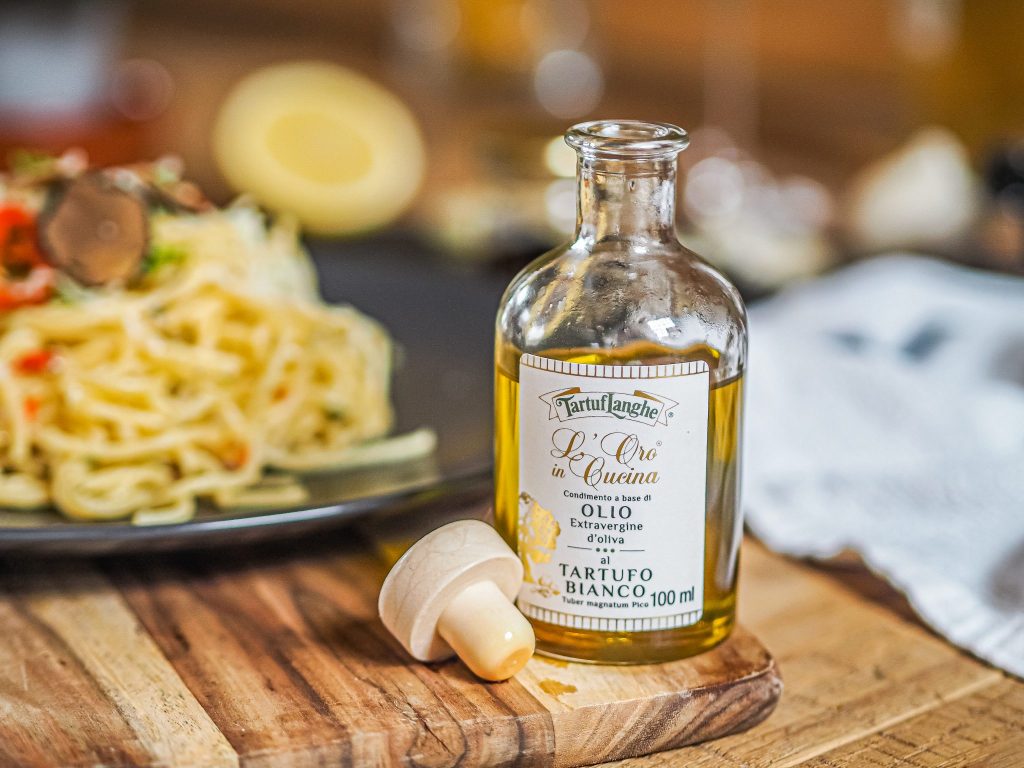 Sous Chef have an amazing range of food as well as cookware; I will definitely be shopping with them in future to get some more delicious ingredients for some new recipes I'd like to try!
LL x
*These items were gifted. As ever, all opinions are my own.