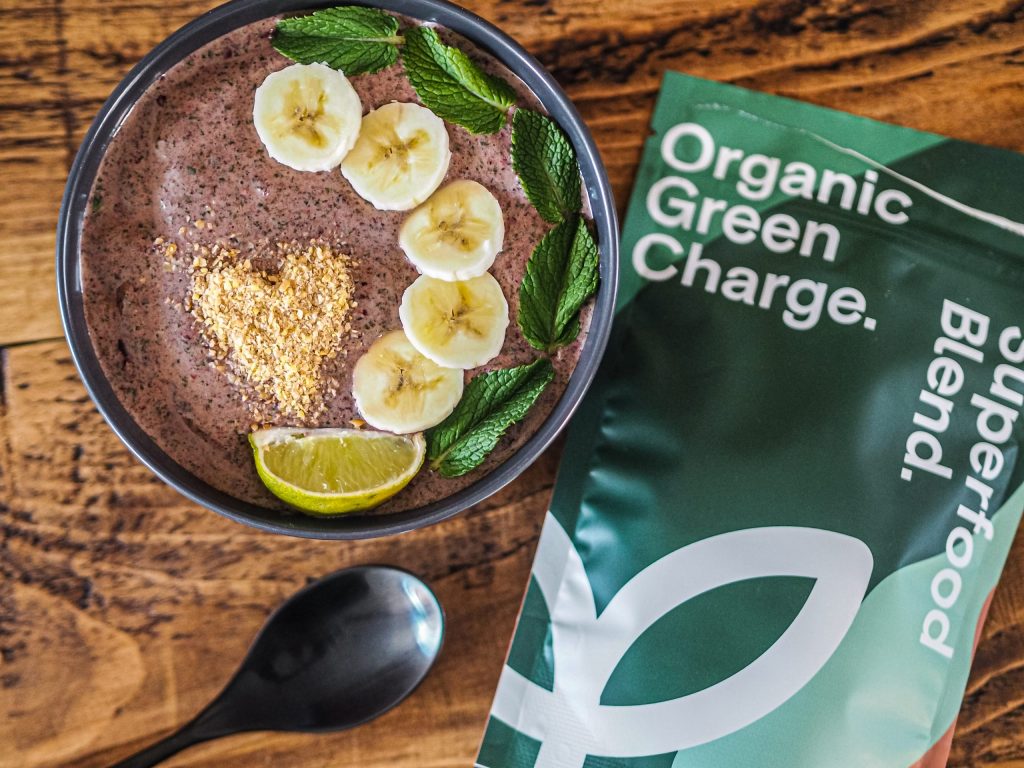 Healthxcel Superfood Blend – Organic Green Charge
Need a health boost now that we can eat and drink out more? Same. I've been making the most of our new-found-freedom, so I'm also trying to get in as many nutrients in the week to balance out my weekend indulgence! Cue Healthxcel Superfood Blend Organic Green Charge – the ingredient that's a mouthful to say, but a tiny amount packs a punch in the health department. Healthxcel Xcelblends have been a lifesaver and such an easy way to boost my diet with superfoods when I feel like I need a bit of a recharge. They were formulated by nutritionists and pharmacists to provide the ideal daily nutritional requirements in order to live a healthier lifestyle. They contain 100% natural ingredients; no sweeteners, additives, fillers, or preservatives. I've been using these daily and wanted to share a bit of recipe inspo for the Organic Green Charge and Berry Boost.
The Healthxcel Superfood Blend Organic Green Charge is a mega blend of superfoods is an easy to consume powder. It contains a unique blend of 100% natural ingredients that are full of antioxidants, adaptogens and nutrients to help boost your immune system and support your general health. These include Ashwagandha, Moringa, Barleygrass, Spirulina, Lucuma, Chlorella and Apple. It's perfect for those who don't get all the nutrients the need from their diet, want to detox or improve wellbeing, want to maintain a healthy lifestyle, boost immunity, or even feel fatigued and want to improve focus and productivity.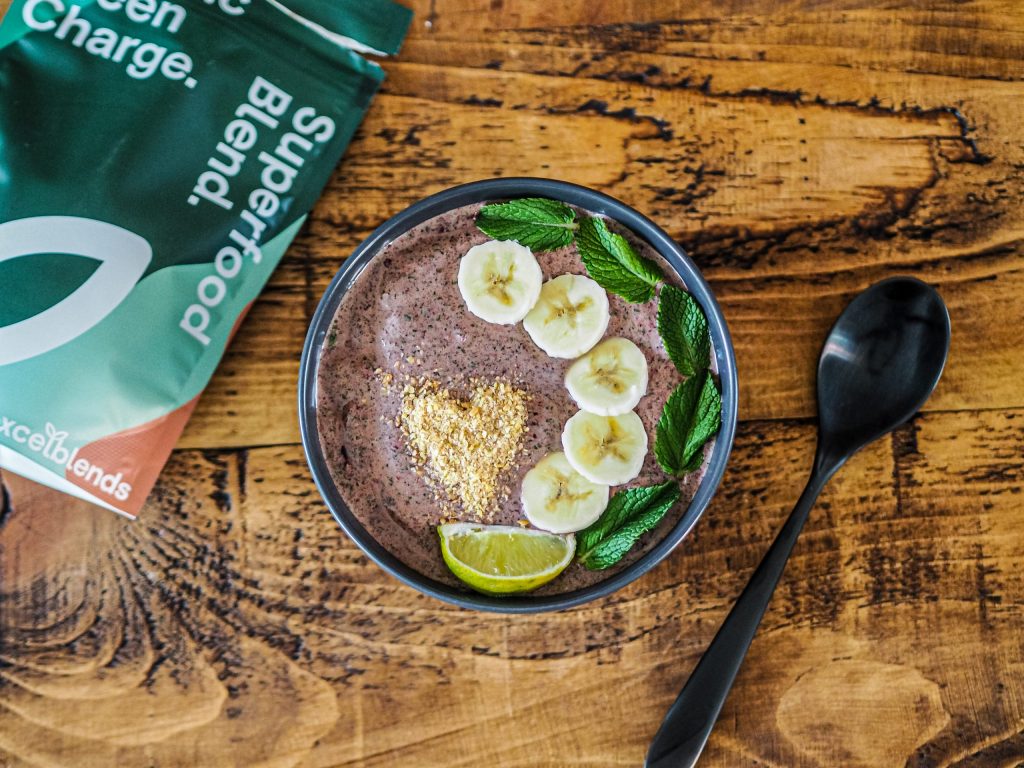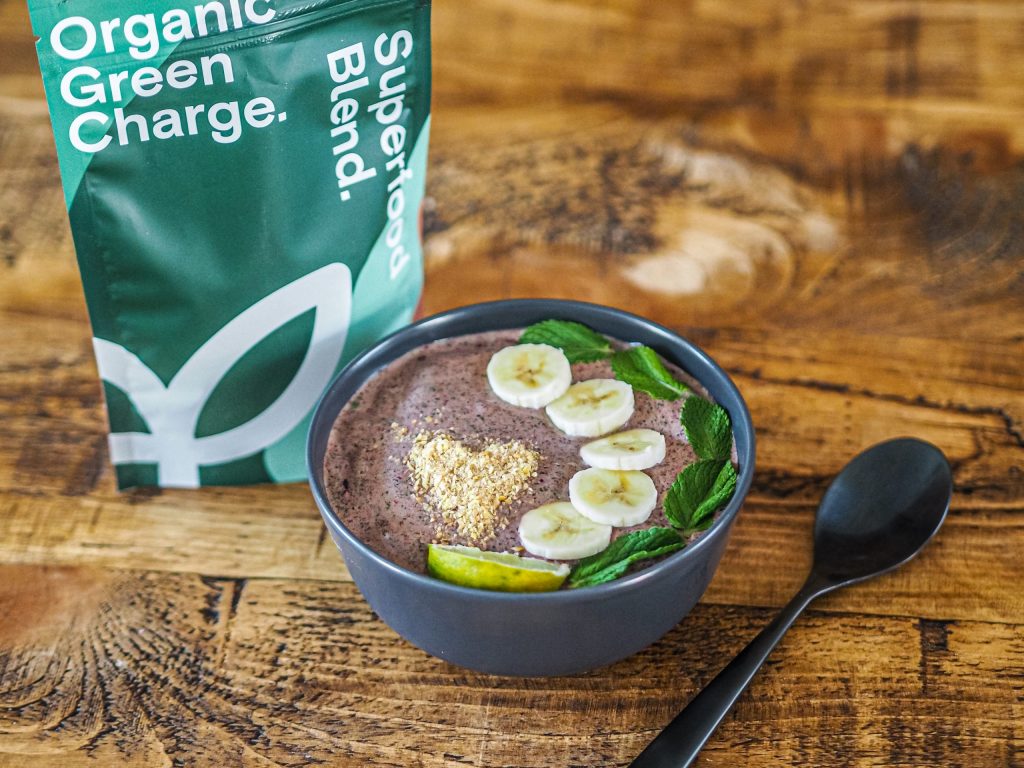 Berry Green Smoothie Bowl
You can easily add the Healthxcel Superfood Blend Organic Green Charge to water or juice, mix it into a salad dressing or sprinkle over veggies. It has minimal flavour and is really easy to add into meals without affecting the flavour. I love adding a scoop to my smoothies, so thought I'd share the recipe for my Berry Green Smoothie Bowl:
120g Frozen berries
1/2 Frozen banana
Handful spinach
Scoop protein powder (optional)
Toppings of your choice
The best part of this recipe is that it's super easy! It's also packed full of healthy ingredients and actually tastes like a dessert! All you need to do is throw everything into a blender, add a few splashes of water and blend. If you want to emit the protein powder, you can just leave this out or swap for greek yogurt. You could also throw in some more banana as this helps to make it thick and creamy, which is basically what the protein powder also does. Then simply scoop into a bowl and top with your favourite toppings! I used lime, mint and banana here; but some other favourites are granola, chia seeds, dried coconut, peanut butter or any other fruit. You can just use whatever you have in your cupboard or fridge.
You can head to the Healthxcel site here to shop and for more info.
LL x
*This item was gifted. As ever, all opinions are my own.