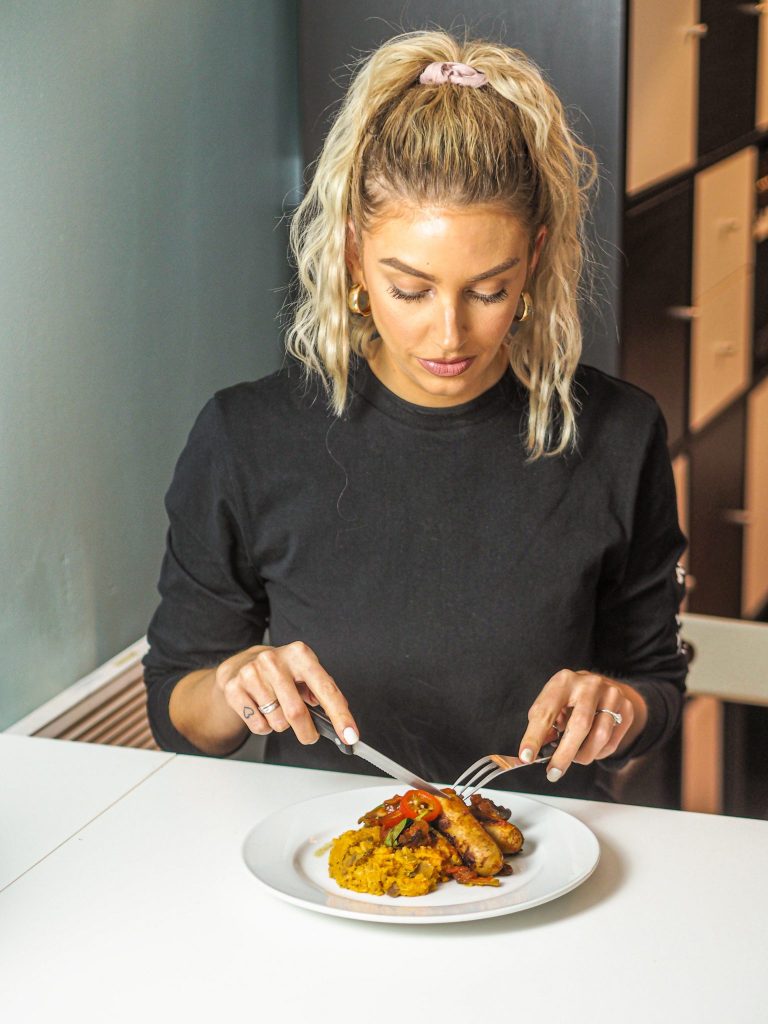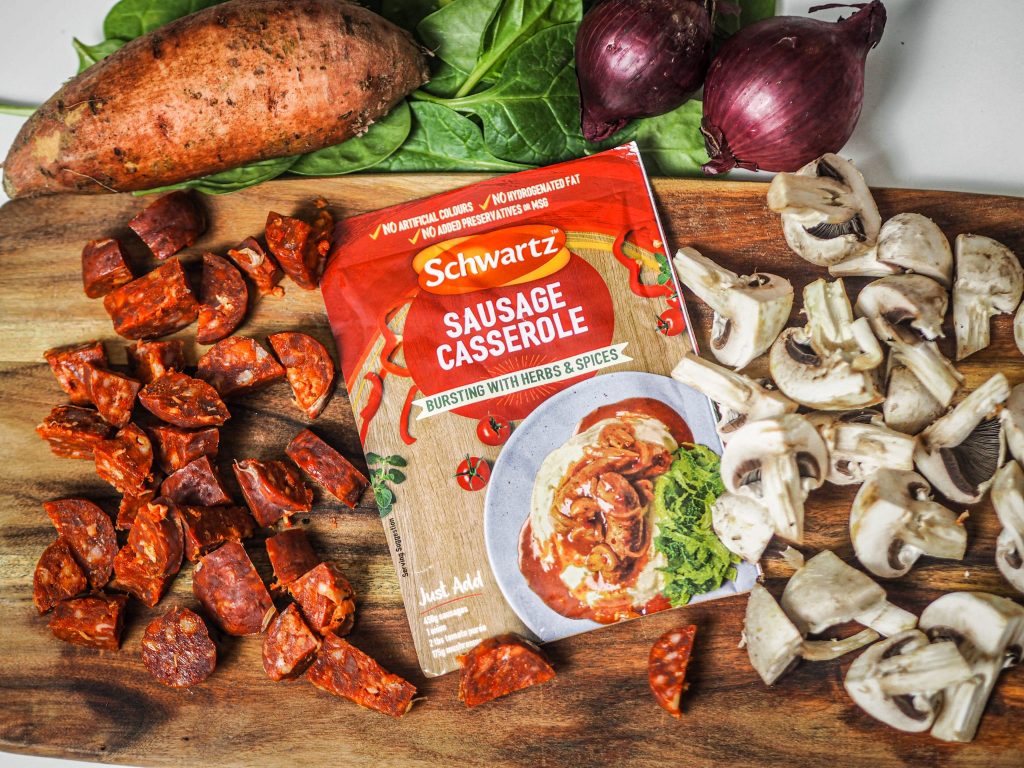 Sausage Casserole
My days are flying by in the blink of an eye and I'm currently juggling moving house, one of the busiest times of year at work, blogging, wedding planning, and trying to have some sort of life at the same time. Let's be honest; making a home-cooked dish from scratch each night is not something many of us have time for. It's also cold (and usually wet) so something hearty and warming is what I crave when I arrive home after a busy day.
I love easy meal packs like this Schwartz Sausage Casserole seasoning for times like this. With just a few additional ingredients required; which are also items most of us will already have in the fridge or cupboard, it makes for a quick and satisfying dinner without the fuss.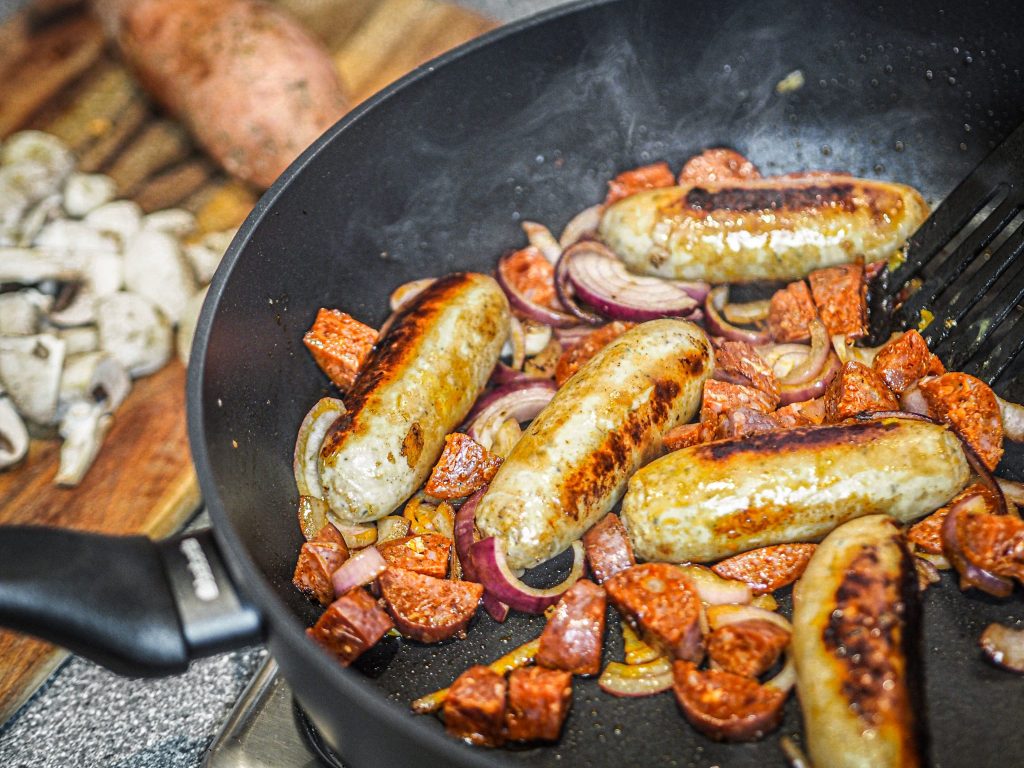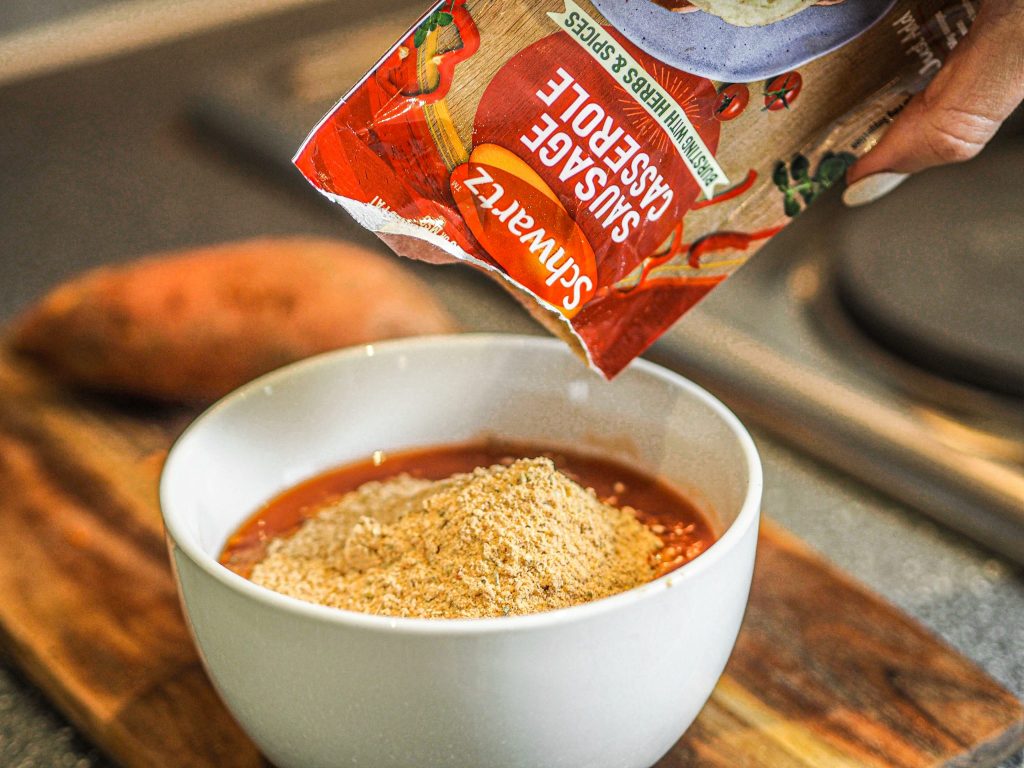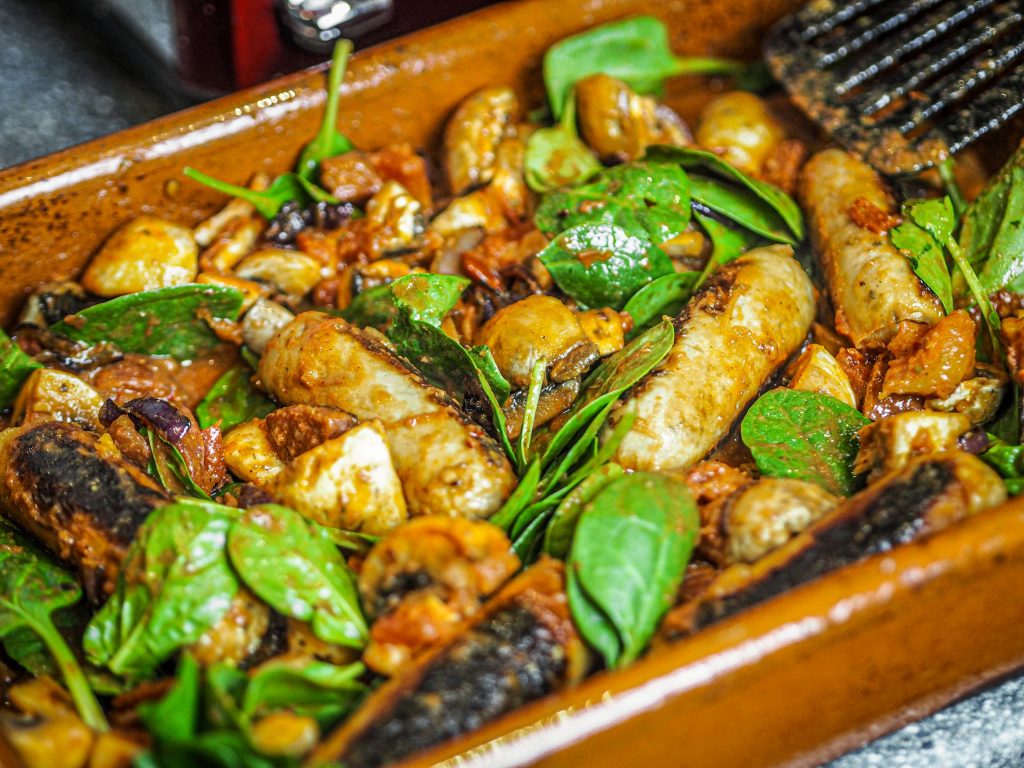 The Recipe
For this dish, the packet calls for sausages, onion, mushrooms and tomato puree. However, I do like to experiment with recipes and tweak them to suit my taste. When Jonny told me he didn't really like sausage casserole as he had eaten the traditional version a lot when he was younger, I kind of took it as a challenge to see if I could create something unique and a little more modern with the recipe mix.
Ingredients
1 Pack Schwartz Sausage Casserole
450g (or 1 pack) chicken sausages
1 onion, sliced
175g mushrooms
200g chorizo
1 tin of chopped tomatoes
100g spinach
4 sweet potatoes (to serve)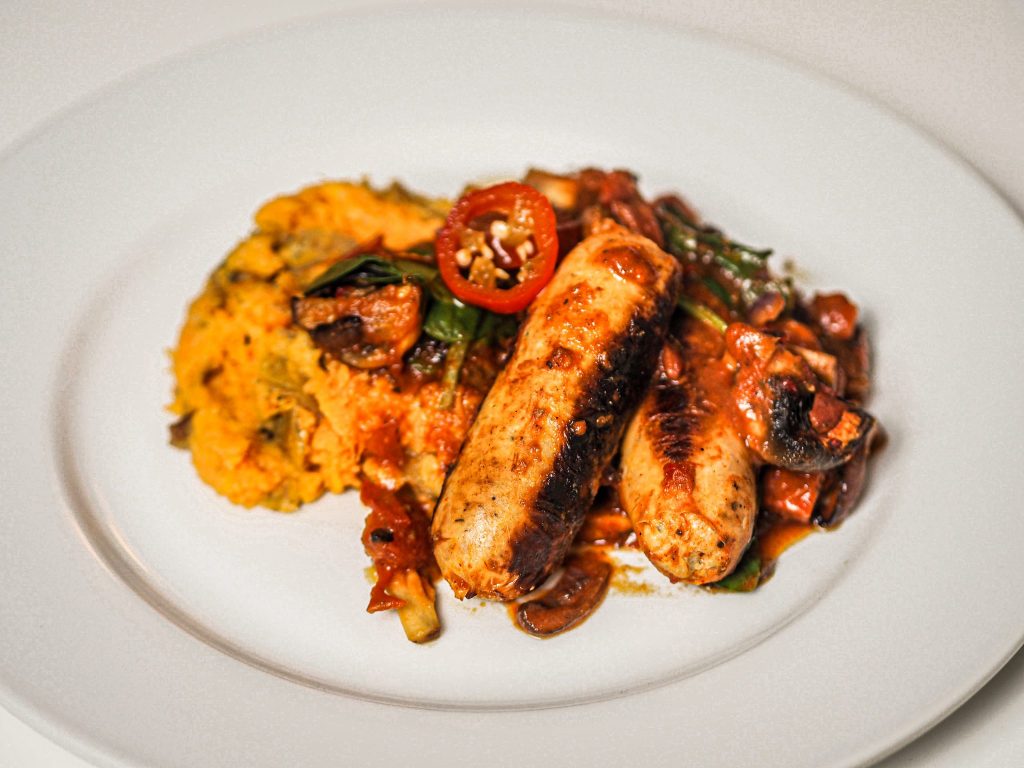 Method
The packet has a simple, three step recipe on the back already if you do want to make the traditional version. For my mediterranean twist, I pretty much followed the same instructions but just updated the ingredients to change up the flavours.
Pre-heat your oven to 180˚
In a large pan, fry the chorizo, onion and chicken sausage until browned.
In a separate bowl, mix the Schwartz Sausage Casserole mix with the tin of chopped tomatoes.
Add the pan ingredients and the Schwartz Casserole mix into a casserole dish or large baking tray. add the mushrooms and spinach, then stir.
Cook for around 30 minutes, or until the sausages are cooked through. (I cooked mine quite a lot over the hob to reduce the oven cooking time but that is simply because I'm impatient!)
Serve with sweet potato mash. I also garnished with some red jalapeños for a sweet kick.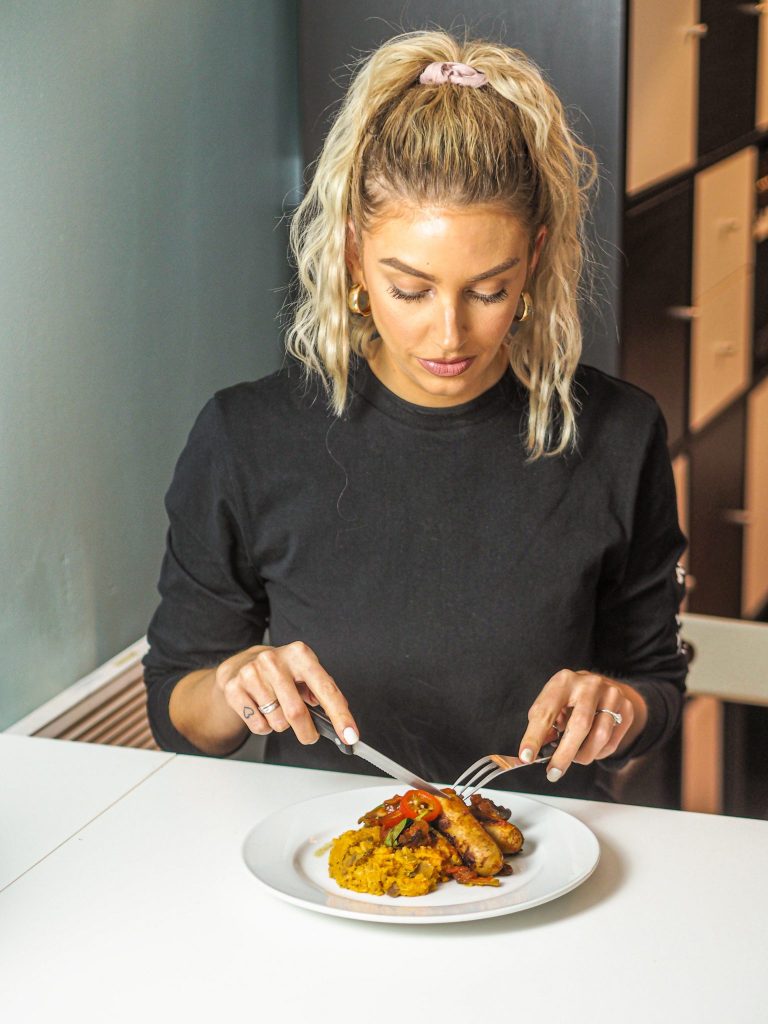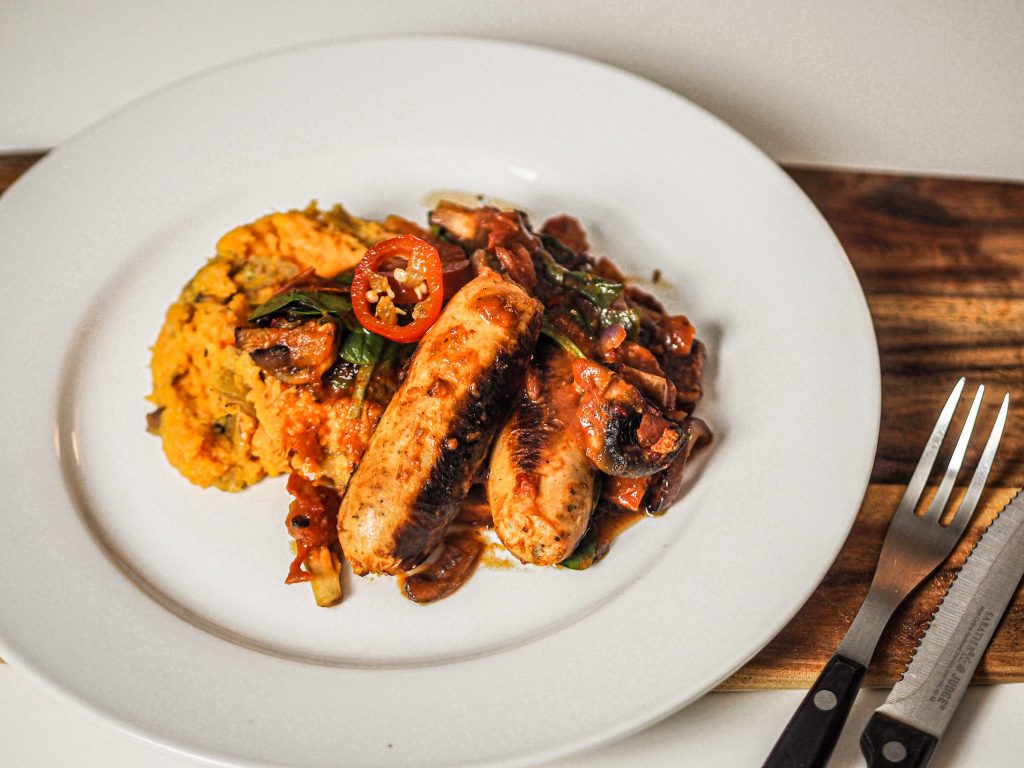 Review
So in case you're wondering, it was a huge success! Jonny really enjoyed the whole dish which I took as a win. It was super easy to make and felt like a lovely homemade, hearty dish.
The spice mix worked so great with the tomatoes, bringing an earthy, mediterranean flavour and a meaty kick from the chorizo. I think chicken works well with chorizo which is why I swapped out pork sausages for chicken ones. However, you could certainly use pork sausages, or even just chicken chunks.
I will definitely be making this again, and it's a great solution for those evenings where you're stuck for something quick and delicious to cook up.
You can get the Schwartz Sausage Casserole Mix here.
LL x
*This was gifted to me. As ever, all opinions are my own.