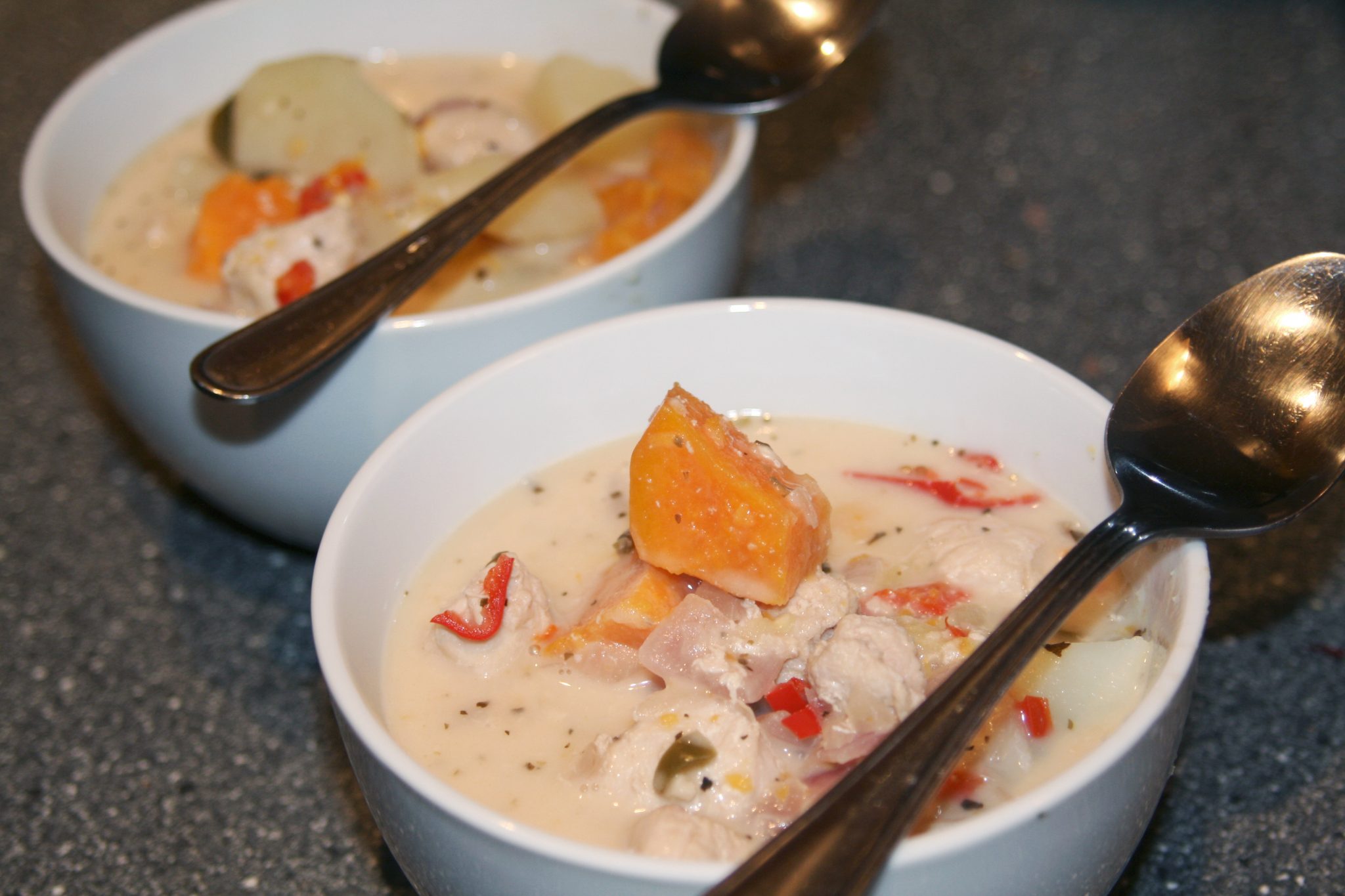 This is a meal I cook at least a couple of times a month. One of Jay's friends cooked it for him once, then Jay recreated it for me because he like it so much and ever since then we have been having it on a regular basis! One of my favourite things about it is that the flavours are so versatile, the base ingredients work so well together that you can experiment with adding extra veg or different meat and its always super tasty. We actually just cooked this for my parents this week, but we added loads of stir fry veg and made some rice to go with it; needless to say it was a huge hit. The other great thing about this is its so easy to make a huge batch, I often make about 6 servings at a time and freeze a couple of them. It makes such a great mid-week meal when you cant be bothered cooking but wanting something really delicious; I just take it out in the morning and reheat it in the evening. Super yummy.
Ok so the ingredients to make this for 2 people are:
1 Onion, diced
3 Cloves or garlic, crushed
2 Chillies, finely chopped
A thumb sized piece of ginger, skin removed, finely chopped
2 Chicken breasts, diced
1 tin of coconut milk
1 bag fresh basil, stalks removed
6 tablespoons of fish sauce
Juice of half a lemon
3 large/4 medium potatoes, washed/peeled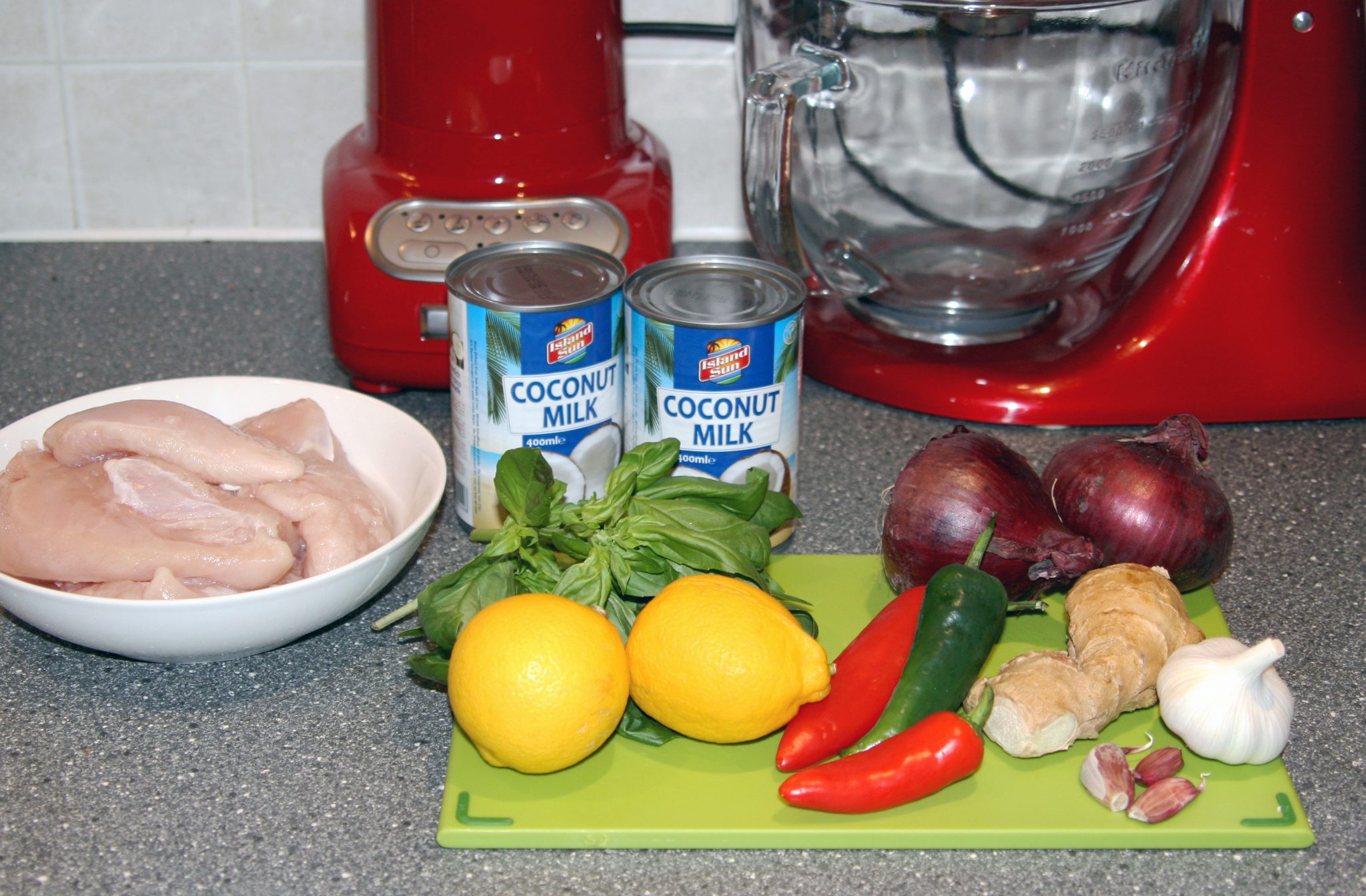 I always start with boiling the potatoes. The original recipe for this is with normal white potatoes, but I always use a mix of these and sweet potatoes. I prefer sweet potatoes and J prefers regular, so a mix of both is perfect for us – plus its really nice having the two different flavours and textures in one dish. It depends on size as to how many you want to use, I usually like to have a bit more potato than chicken but that's totally up to you (I couldn't not take a pic of the sweet potato I was half way through peeling for this, because it was so huge… literally the length of my head!!) So get these prepped and boiling in a pan of water, and you can just leave these simmering in the background. Keep an eye on it and just remove and drain when the potatoes are cooked through. This usually times quite well for when your curry is almost ready, but if they are ready before just drain and leave off the heat, as they will be added into the hot sauce later.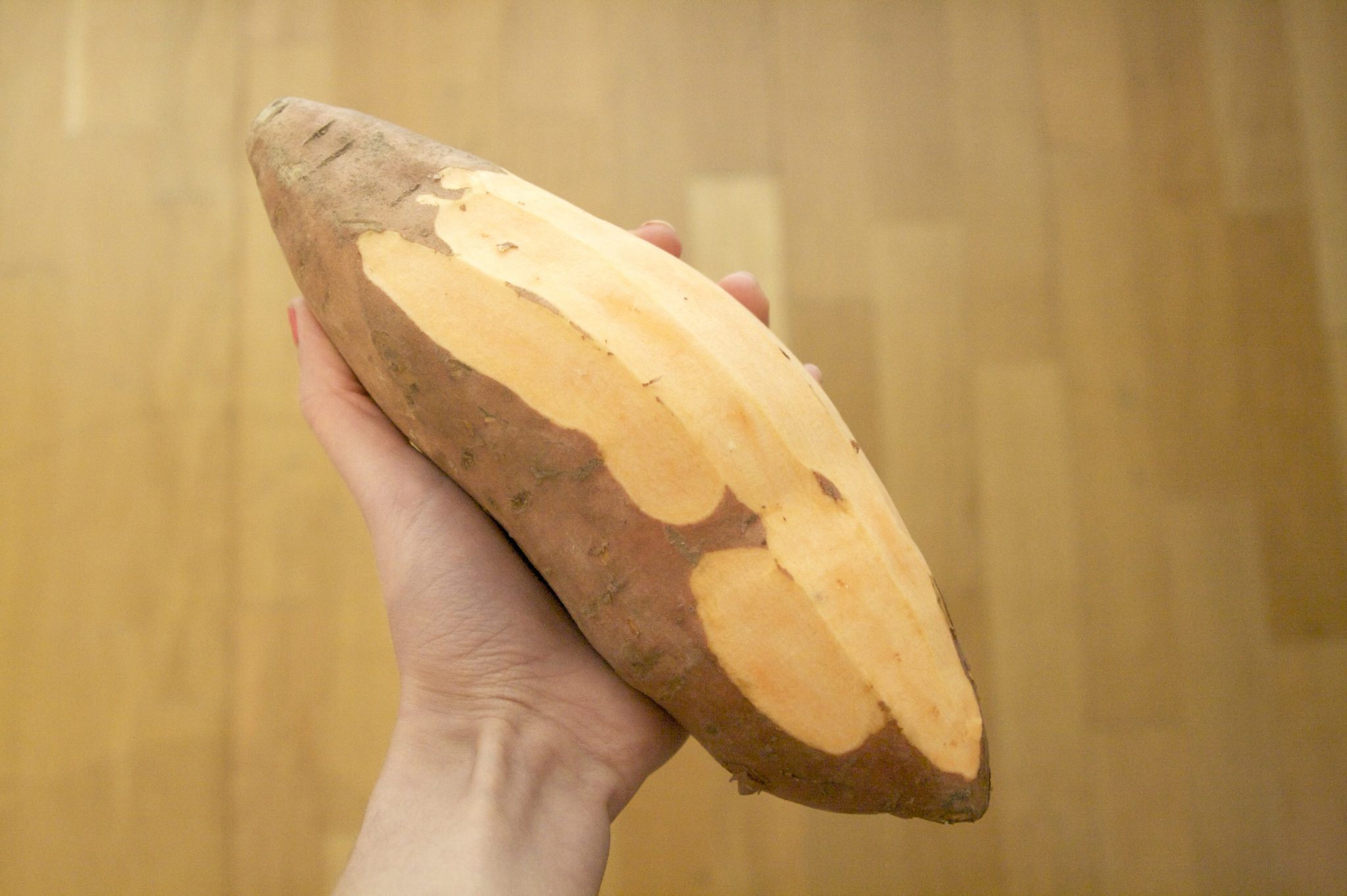 I would also suggest trying rice with this dish (don't omit the potatoes!) I prefer this with just the potato but adding rice is a great way to make the portions go a little further. When I do have this with rice I might add extra coconut milk – I always like a lot of sauce so I would always make more if I were adding extra rice or extra potatoes.
I usually use a wok for the main body of the dish, but when I make bigger quantities its much easier in a deep pan; I use a big soup pan, but find whatever suits you best. If you're making a smaller portion I definitely recommend a wok.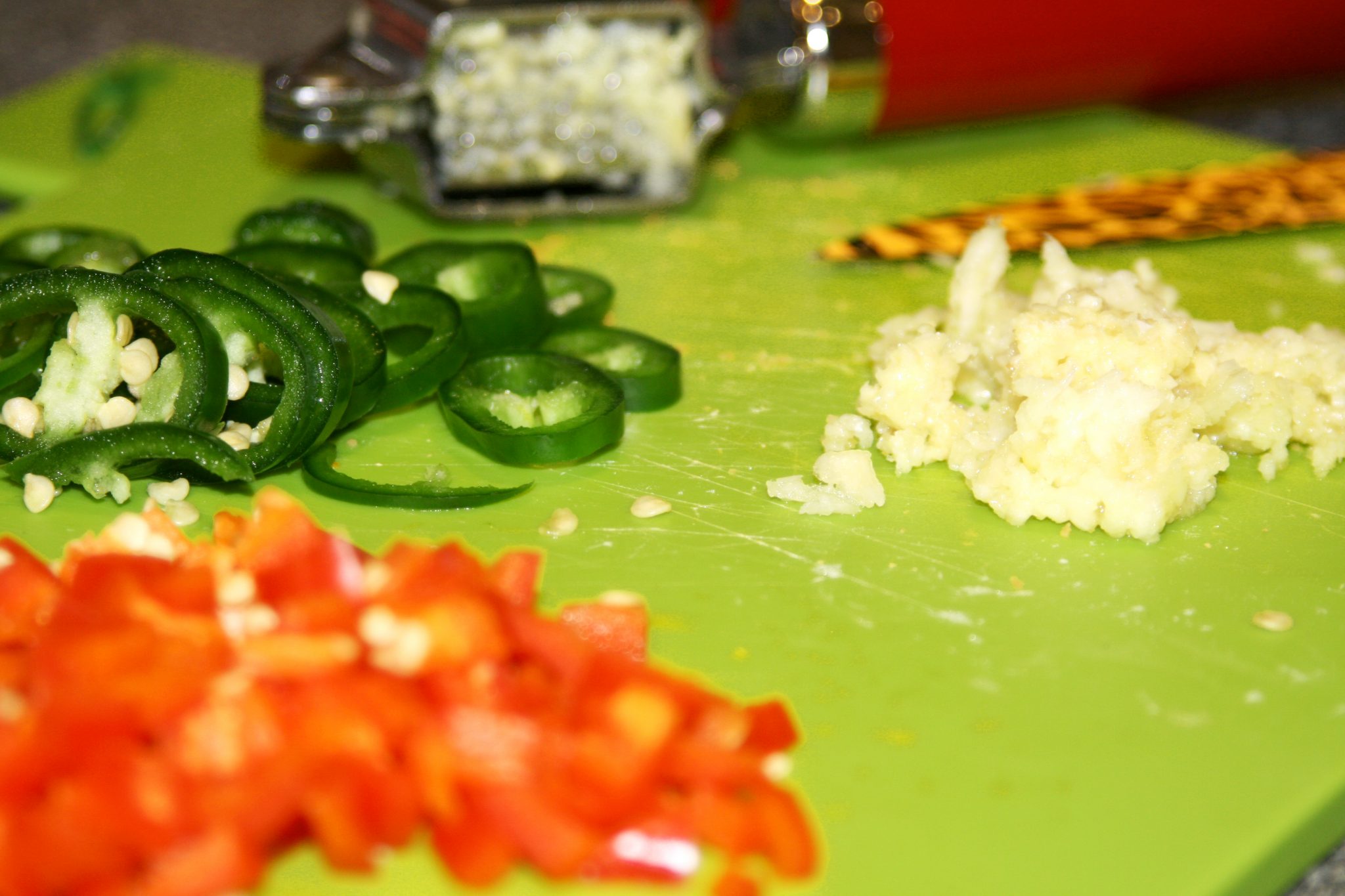 Heat some oil on a medium-high heat and throw in your garlic, chillies, ginger and onion. Fry these until the onion begins to soften (but make sure you don't let it caramelize) and then add your chicken pieces. Stir-fry until the chicken is nearly cooked, squeezing in the lemon juice – a great tip for squeezing the juice from a lemon without getting the pips in is to squeeze it over your other hand, so you catch any escapee pips, and the juice runs through your fingers into the dish. Pour in the coconut milk and fish sauce.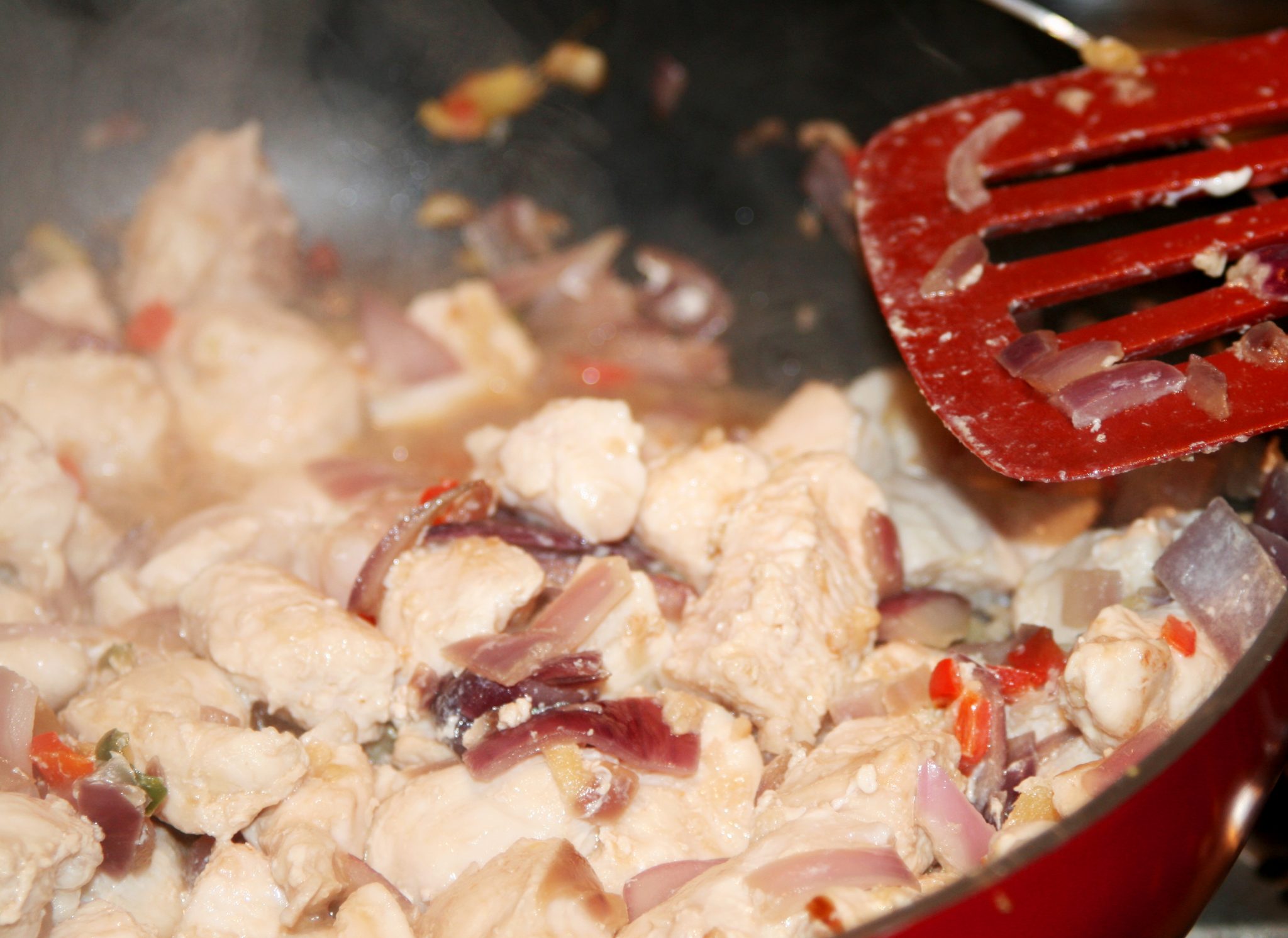 Side note about this fish sauce – it's super smelly, and you will wonder how adding something that smells like feet to a lovely Thai curry will make it any better! However this is one of the most important ingredients, it adds real depth to the flavour and has saltiness I find kinda similar to soy sauce; it's definitely vital to the final taste of this dish. I would suggest adding it in a bit at a time and tasting it if you're unsure about how strong you want this, but I wouldn't emit it completely as it does end up just being watery coconut sauce without.
Tear the basil leaves, just by hand, and throw these in; remember to save half for the final touch.
After the sauce has been simmering for a while and the chicken is cooked, pour in your potatoes. Let these cook in the sauce for a few minutes, just to soak in some of the yummy sauce, then you're ready to serve!
Ladle into bowls and garnish with the extra basil leaves (exactly like I forgot to do, haha)
Voila! Super simple, super delicious.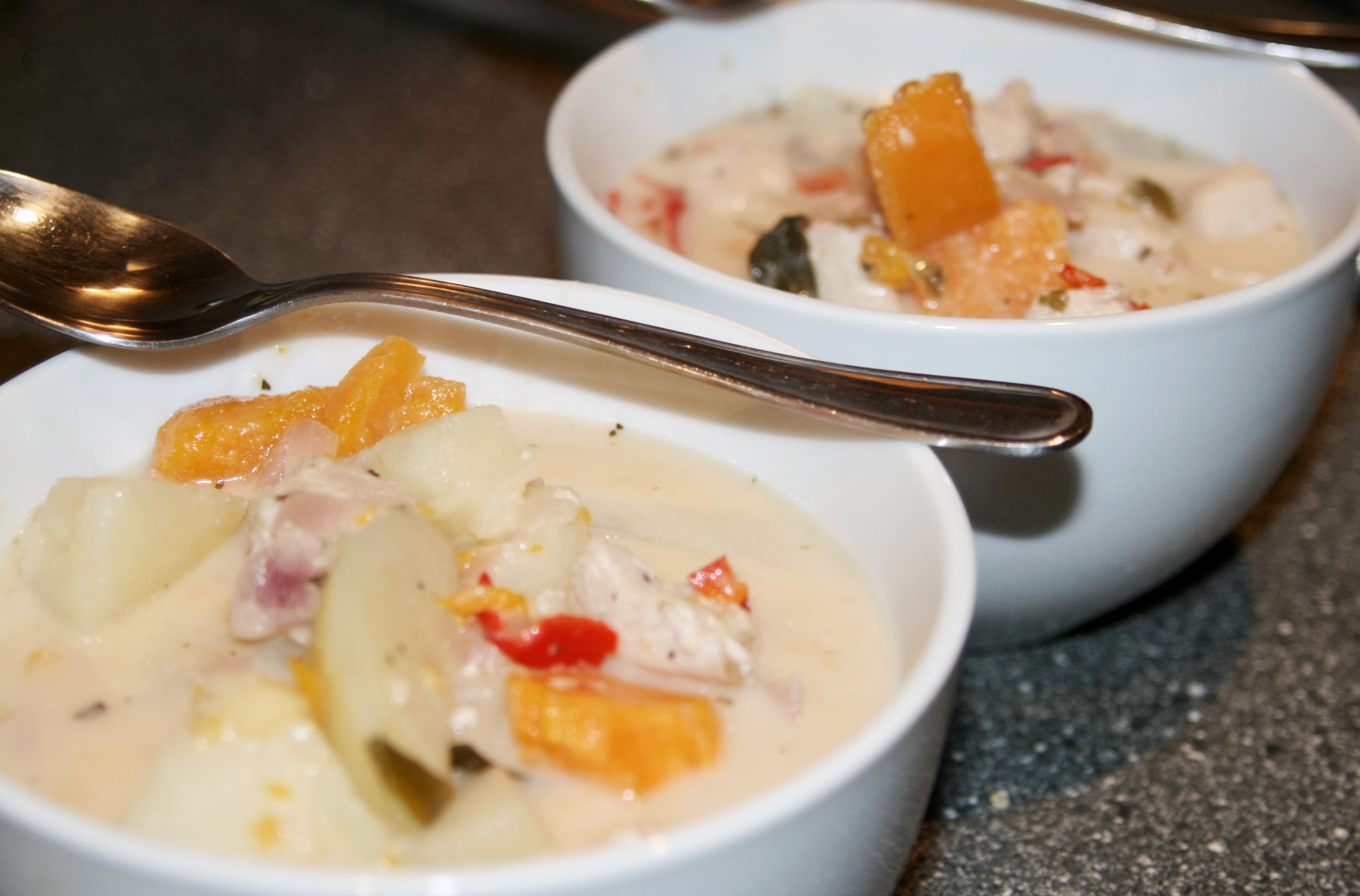 Here are a few ideas for extras or alternatives if you want to have a play around:
Mange tout
Baby sweetcorn
Spinach
Prawns or seafood
Extra chillies – I like spicy food so I add chillies to taste (its fine to add extra towards the end when you can taste all the flavours together to test the spice)
Rice or Noodles both go well, probably rice more so
Hope you like!
LL x