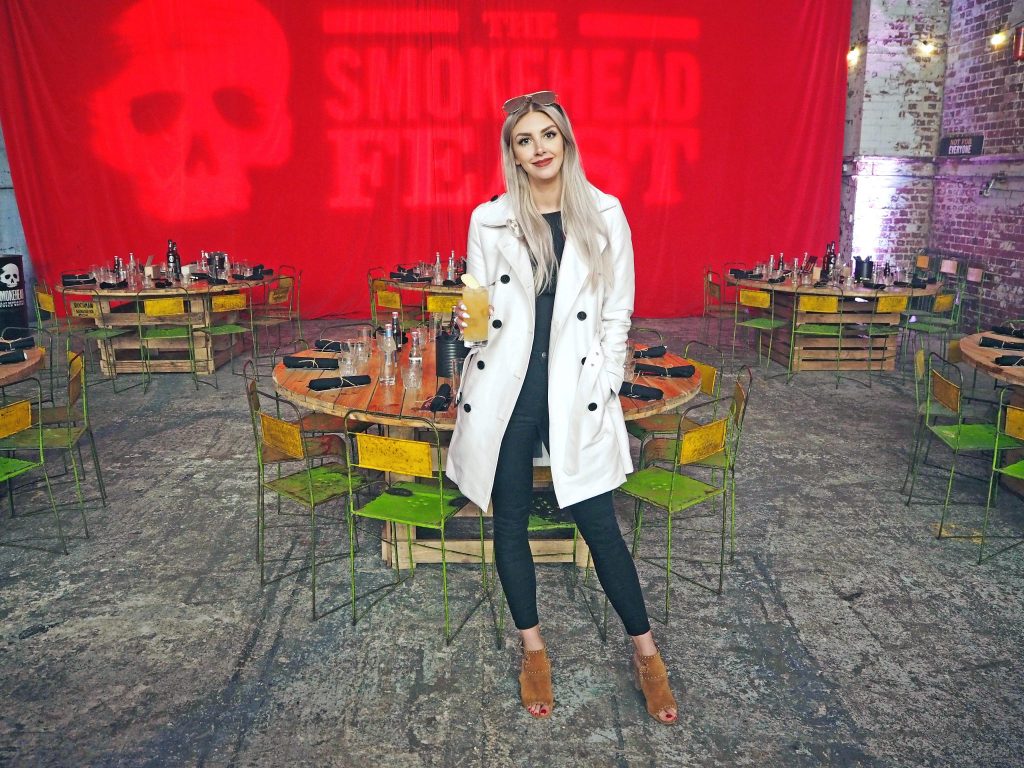 I'm going to have to start this post by telling you that my evening with Smokehead Whisky was one of my favourite events of the year. A bold statement, I know, but totally deserved. From sharing the evening with some of my friends who I was lucky enough to bring along with me, to the amazing hosts, the delicious food and drink, and just the all round atmosphere of the evening; it was definitely an event that I won't forget!
When I was invited to the event, I was told that the night was set to be an immersive, edgy banquet experience like no other – with mind-blowing cocktails and big, bold smoky dishes including a chocolate candle, smoked lava apple pie, dutch oven tattie skins, flame smokehead chicken and charred smoked sea-dog and octopus. This description alone had me excited and eager to see what the evening would entail.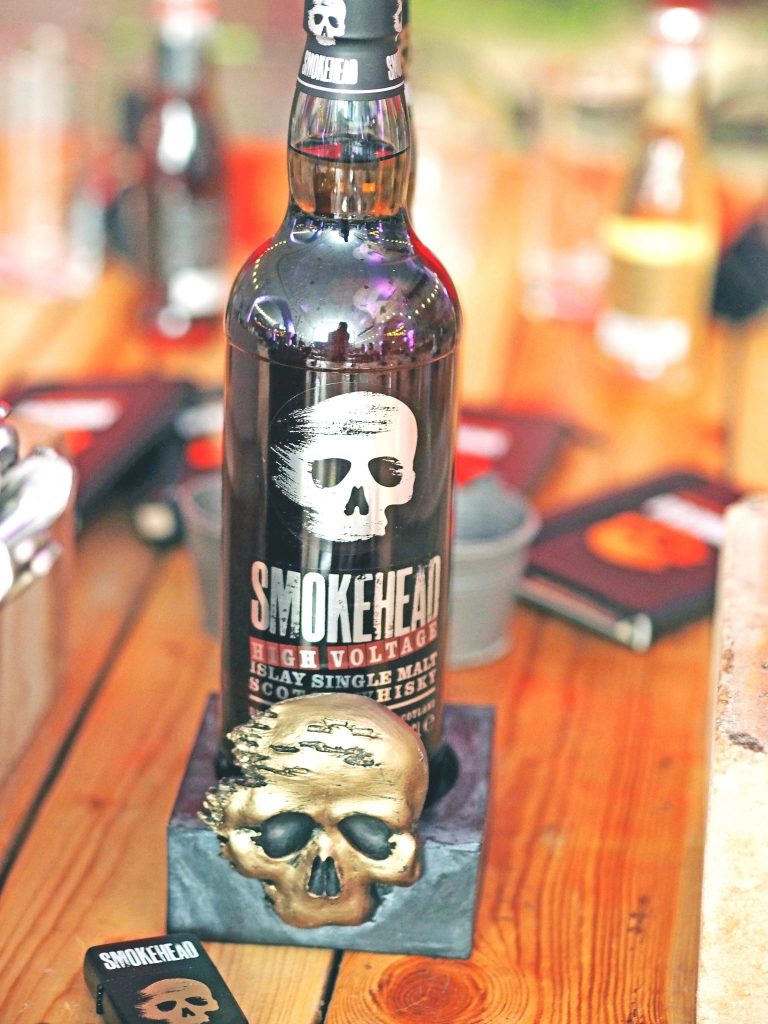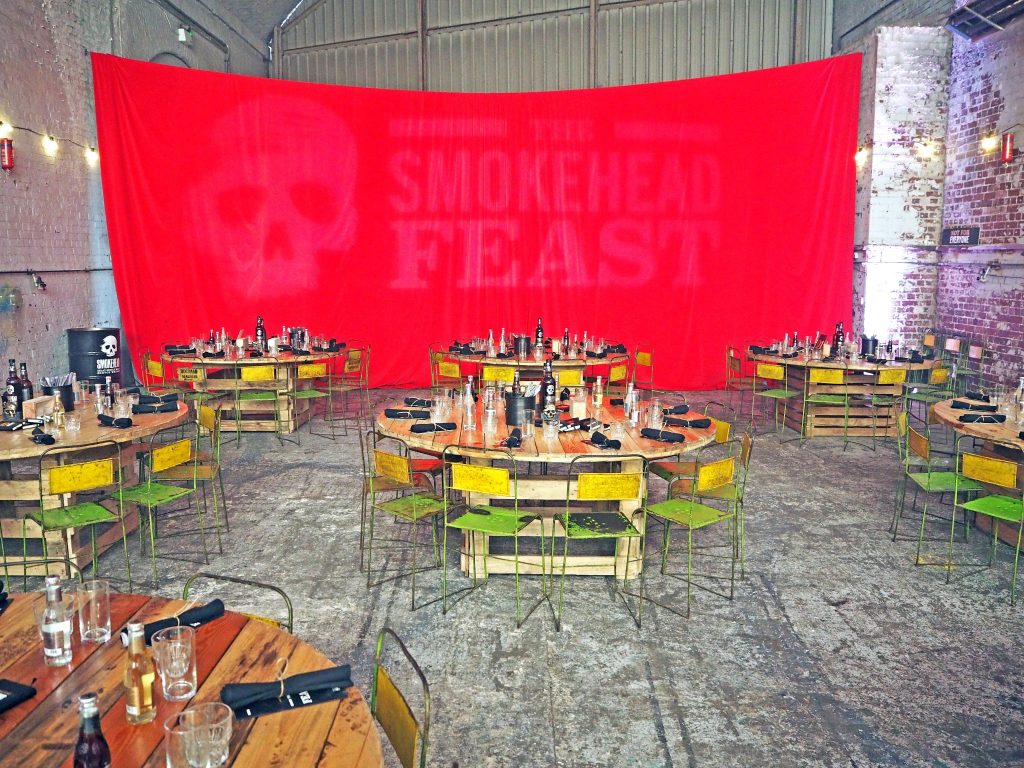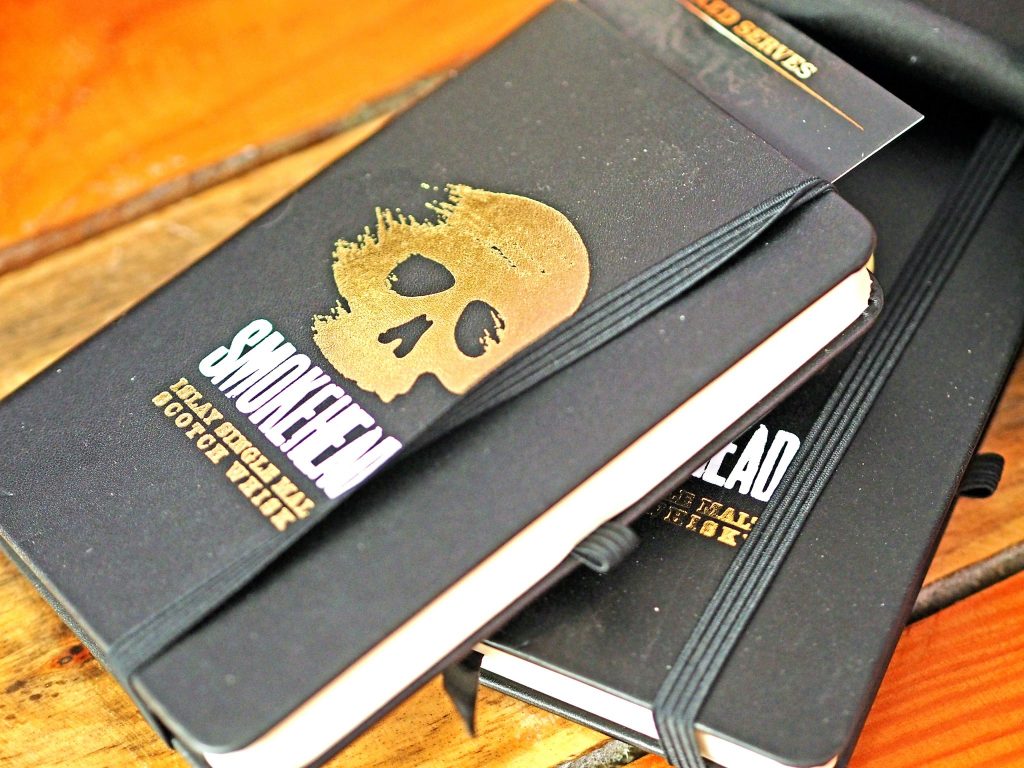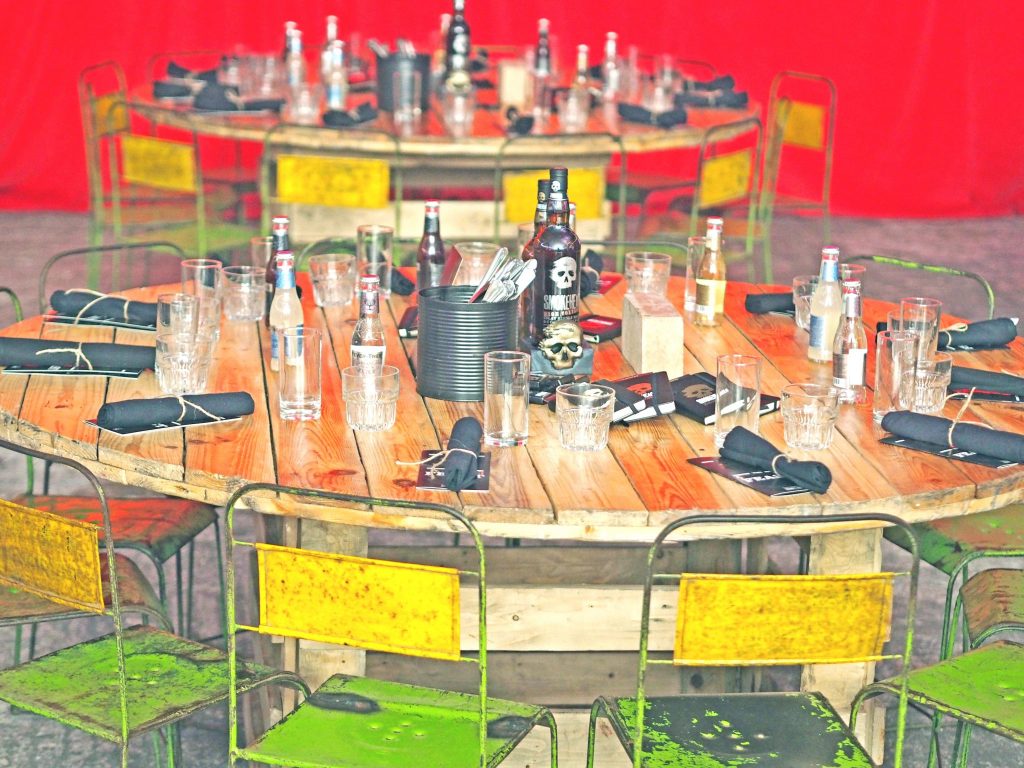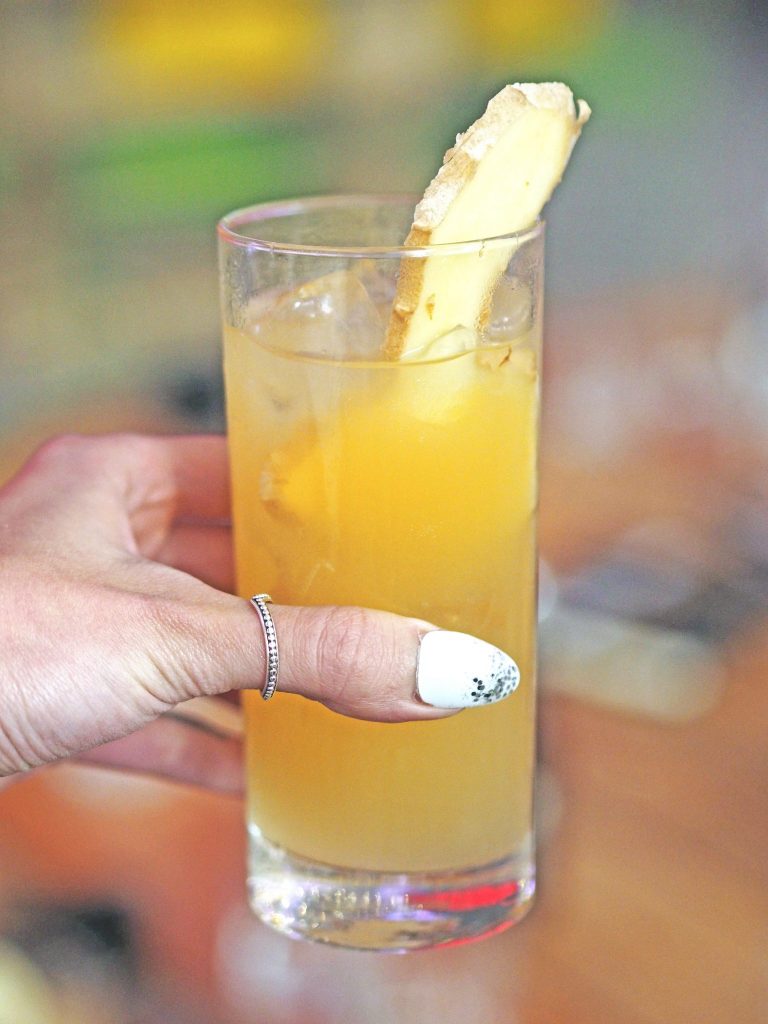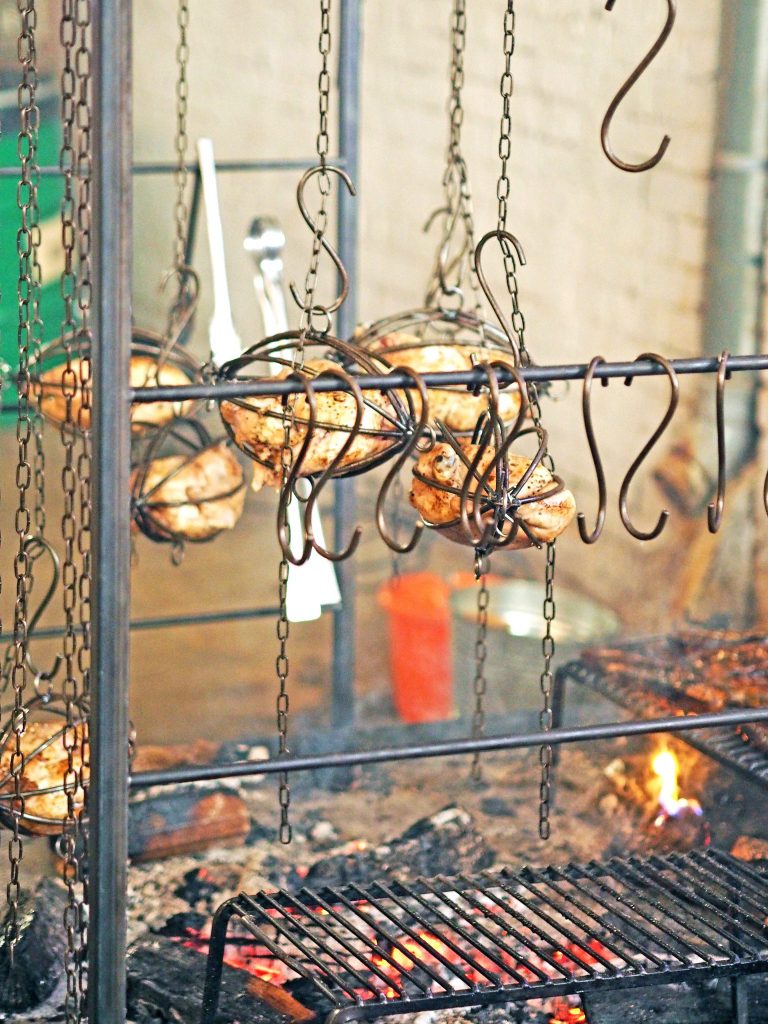 We arrived at Fairfield Social Club in Manchester; a venue I had heard a lot about but hadn't actually visited. It is an incredible space near Piccadilly that is set under some epic industrial railway arches, making for an amazing venue. Smokehead had really stamped their cool brand on it with lots of little details and great touches – some of my favourites being the branded zippo lighter (the coolest way I have ever lit my candles at home) and the skull embellished pads for tasting notes. The tables were also dotted with bottles of Smokehead as well as different Fevertree Mixers for us to help ourselves to.
As soon as we entered my senses were all immediately engaged; not only was the venue looking amazingly set up for the evening, but the smoky smell of the food being prepared hit you as soon as you got through the door. There were even whole chickens being roasted over an open fire pit in little metal cages, slowly smoking in preparation for dinner. Before we got onto the dangerous game of free-pouring our own drinks, we were presented with our first cocktail upon arrival to hit our tastebuds with a combination of Smokehead High Voltage and a zesty ginger kick.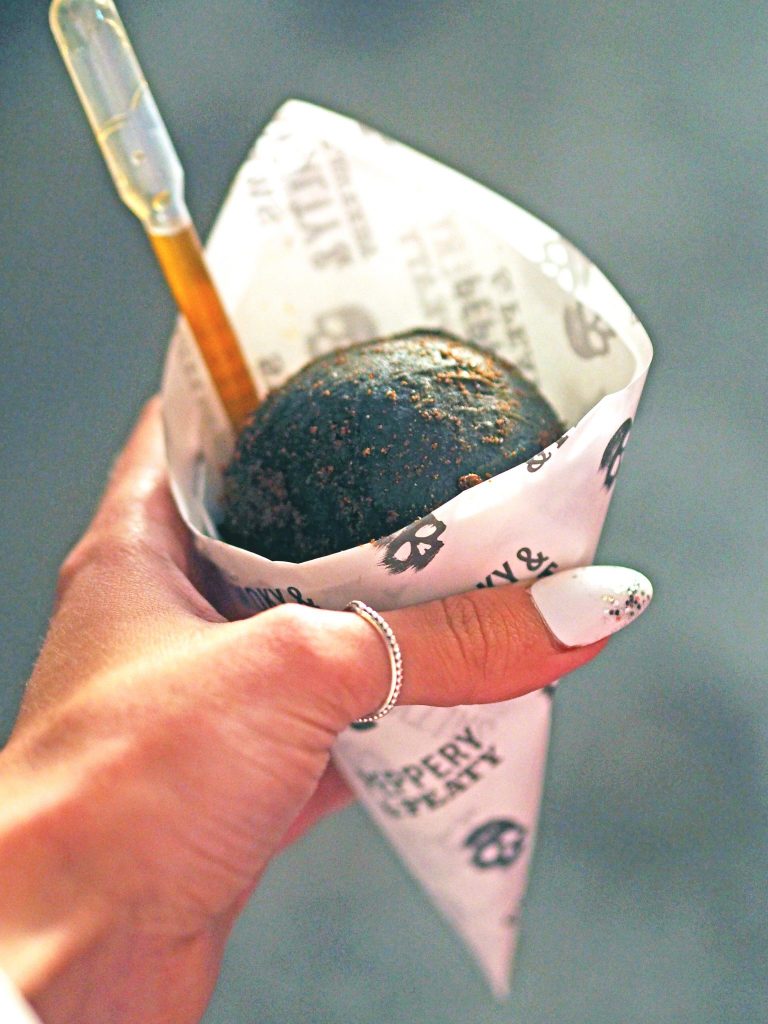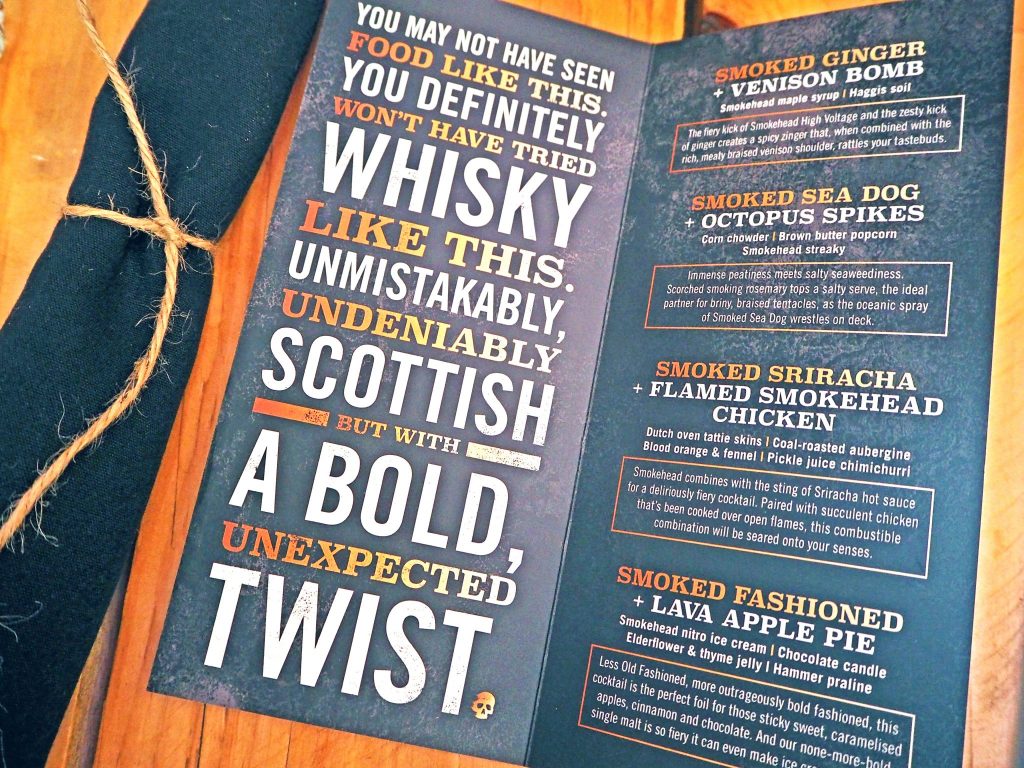 We had plenty of time to explore the venue, sample the first cocktail as well as help ourselves to the open bar (these guys know how to look after you!) so if you weren't feeling the whisky yet, you could ease yourself in with something lighter like a beer, and chat to some of the guys who were hosting the evening. The staff then began to bring around portions of food as a canapé whilst we were waiting, and as I saw the groups swarming towards the trays, I wondered what could be causing such a fuss.
It wasn't long until I understood just why everyone wanted these so badly, because I managed to bag myself one and I can safely say that it is THE BEST donut I have ever eaten in my life. Not only this, but it was a venison donut.. yes you heard that right. The perfect combo of sweet and savoury; fluffy donut dough with a melting meaty centre of braised venison shoulder, a pipette of sweet Smokehead maple syrup, all finely dusted with 'haggis soil'. I don't think my tastebuds have ever been so happy!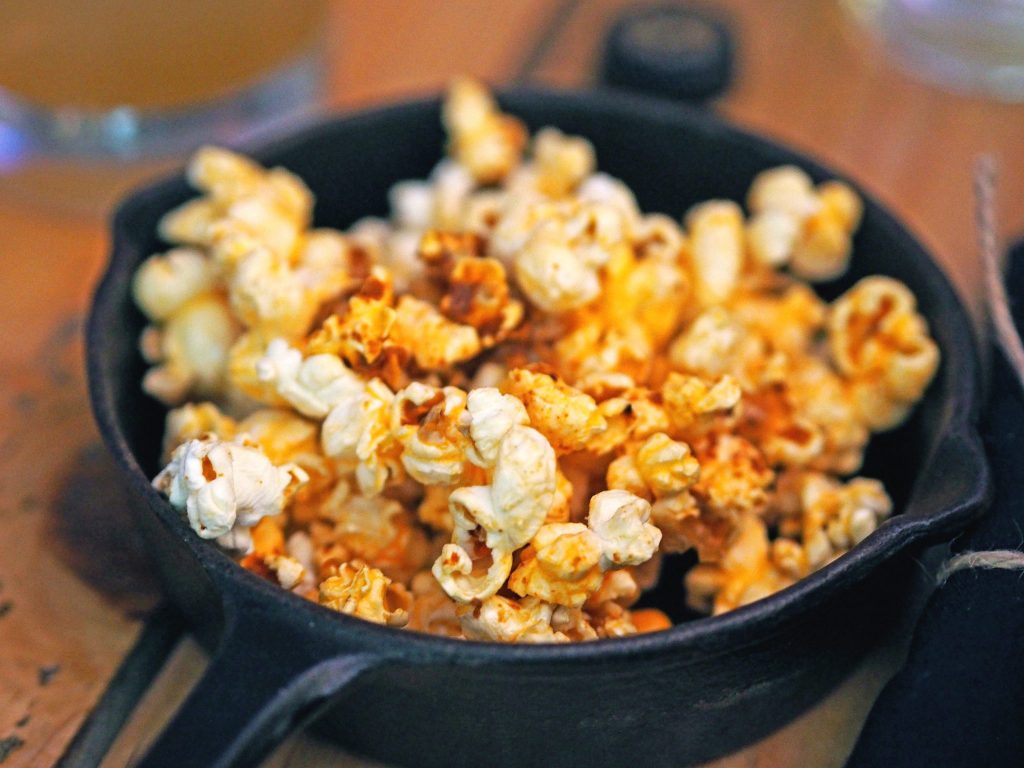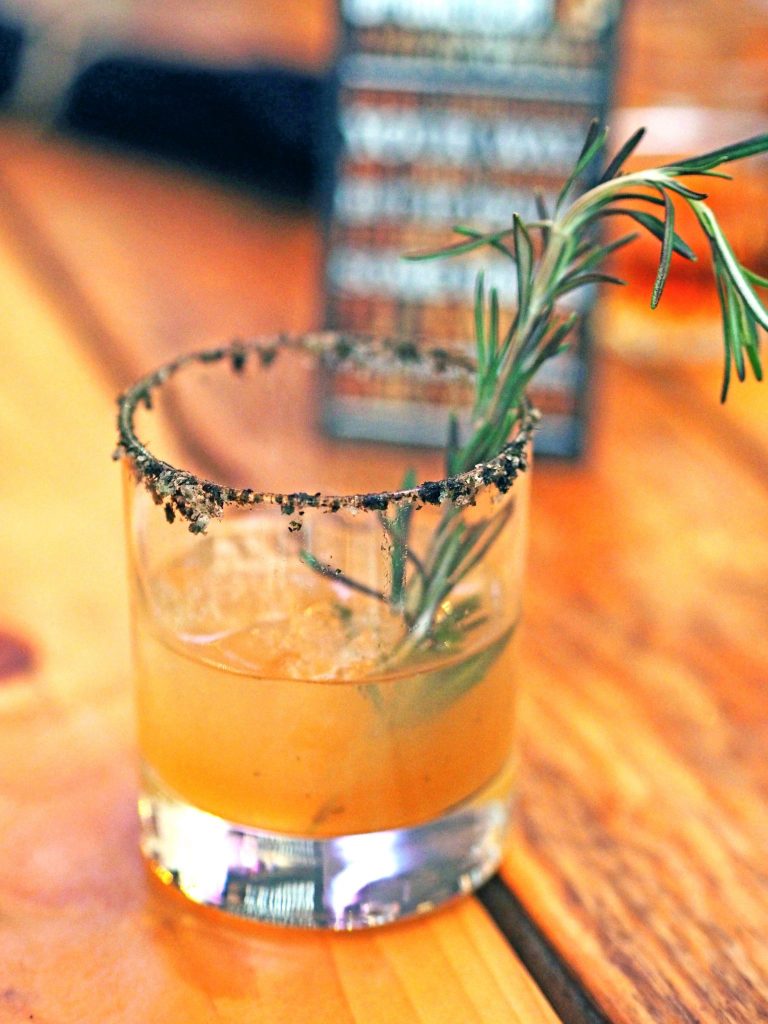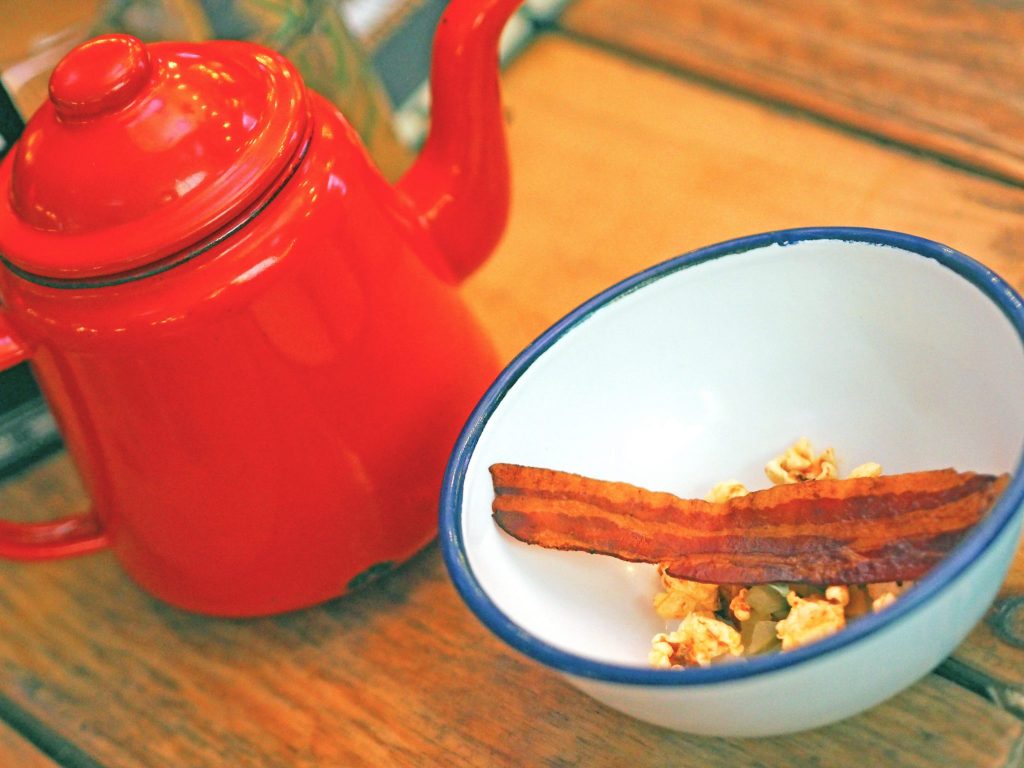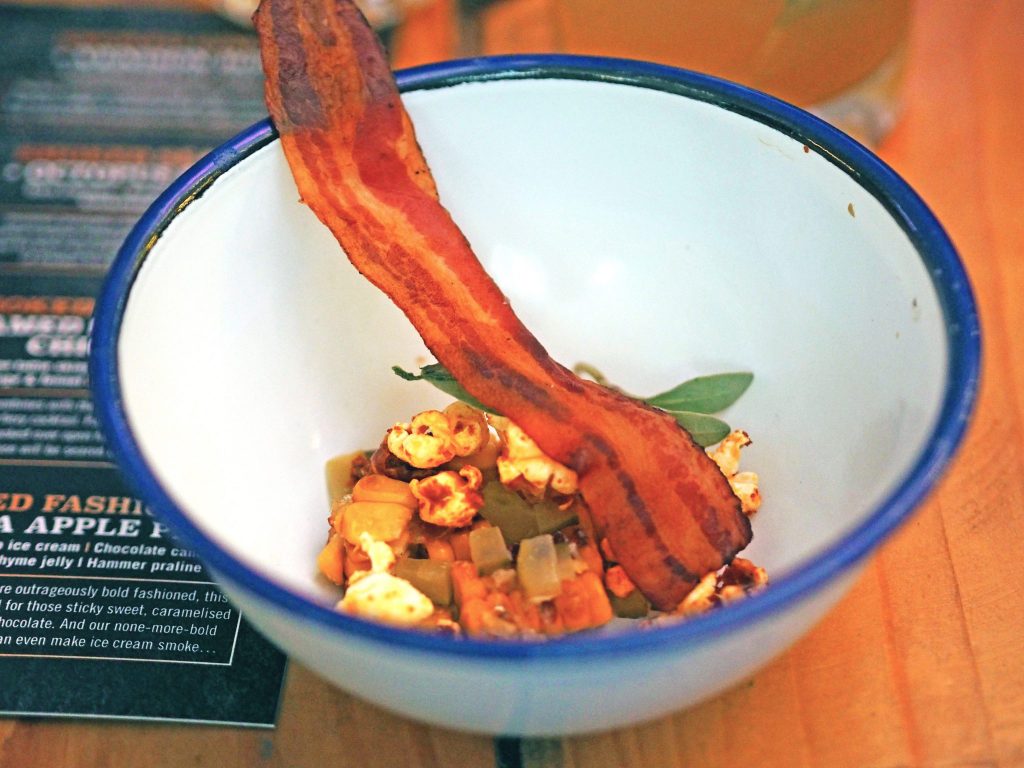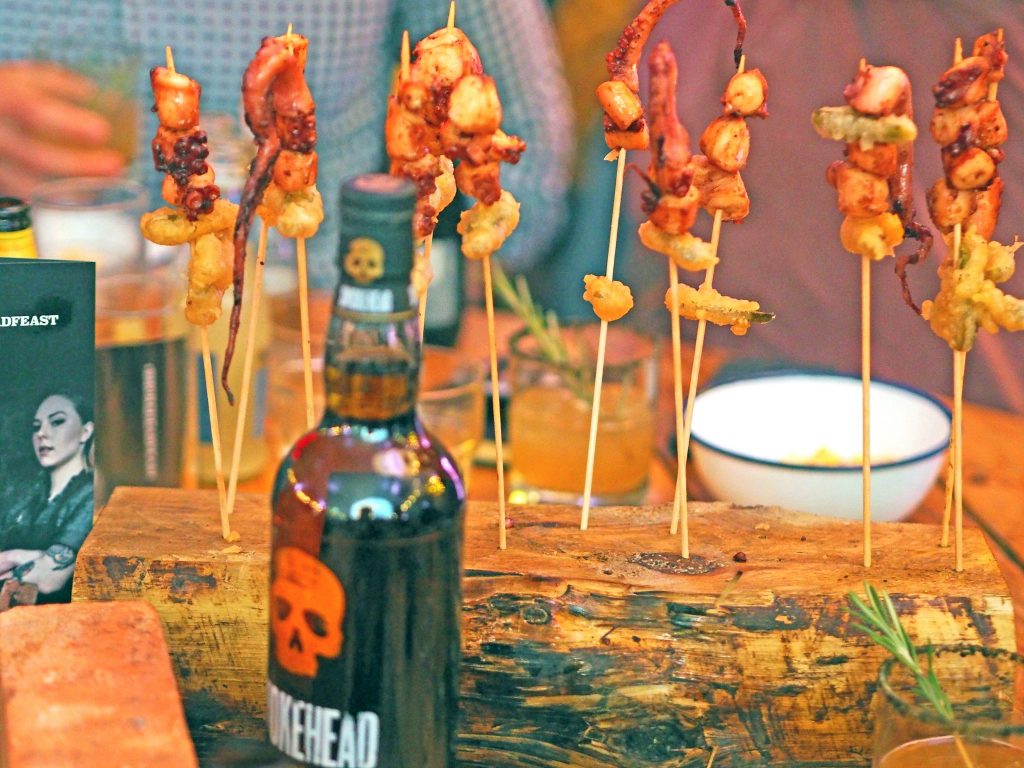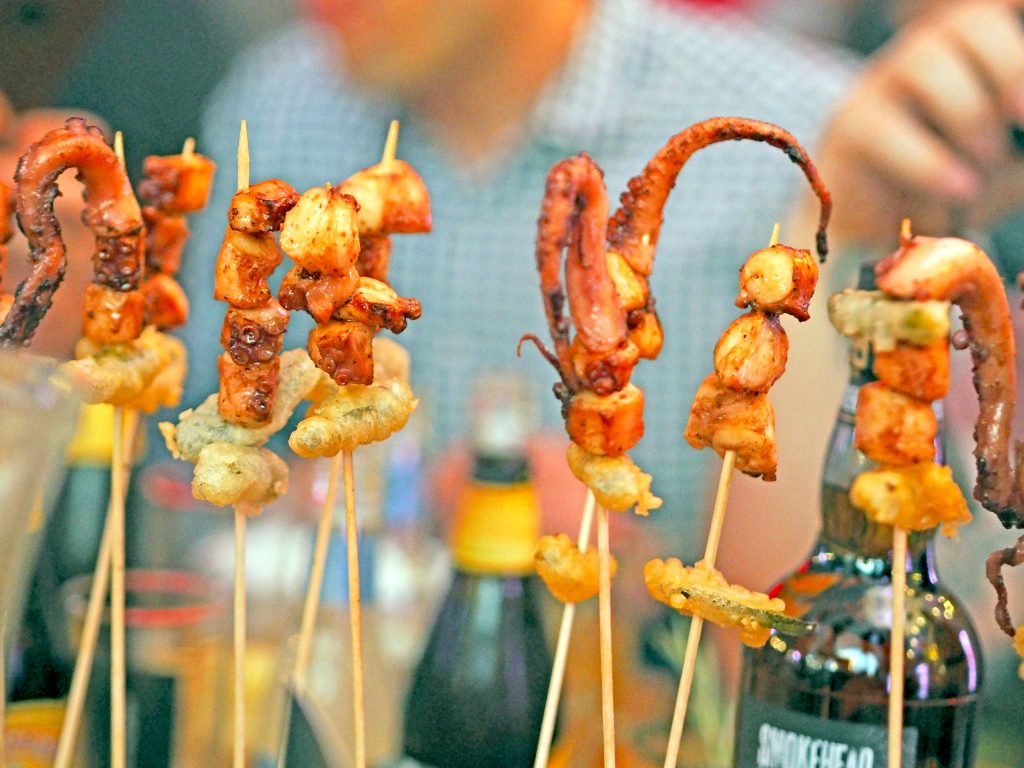 After being seated (then sneaking off to source a second donut because they were just that good), we were told a little bit about the brand, which I had already decided was amazing by this point, and got chatting with the rest of our table whilst sampling some of the different whiskys and mixers available.
After the venison donut I wondered if the food could get any better, but the next course was just as epic. Our drinks arrived first – a 'Smoked Sea Dog' which consisted of their standard Smokehead with seaweed, rosemary and dead sea salt syrup. I know this sounds like a strange combo but it absolutely works. It was so unique and the flavours complimented the food so well; it was definitely one of my favourites of the night.
Onto the food.. we were served corn chowder, but in the coolest way. Our bowls contained the dry ingredients including smoke head streaky bacon and brown butter popcorn (just writing this post is making my mouth water), and there were large teapots full of the chowder for us to pour over however much we fancied. But it didn't end there. Huge wooden blocks were placed down on the table with 'Octopus Spikes', which were basically chunks of smoky octopus on skewers. You guys know I am a seafood lover so I was in heaven (again) at this point.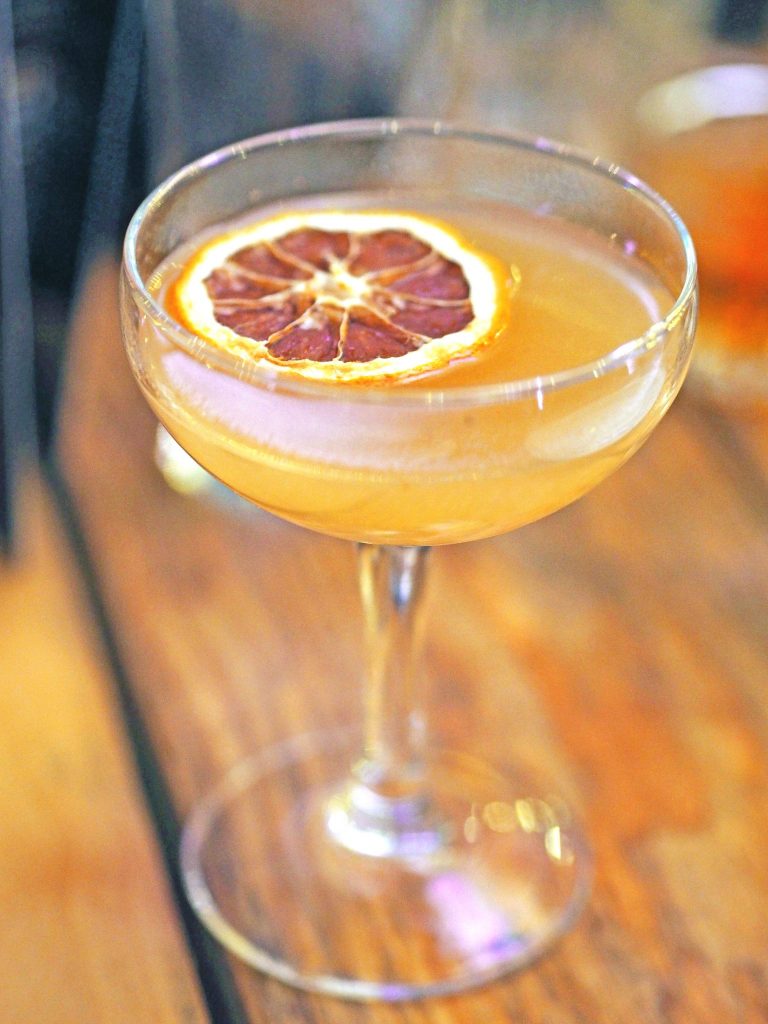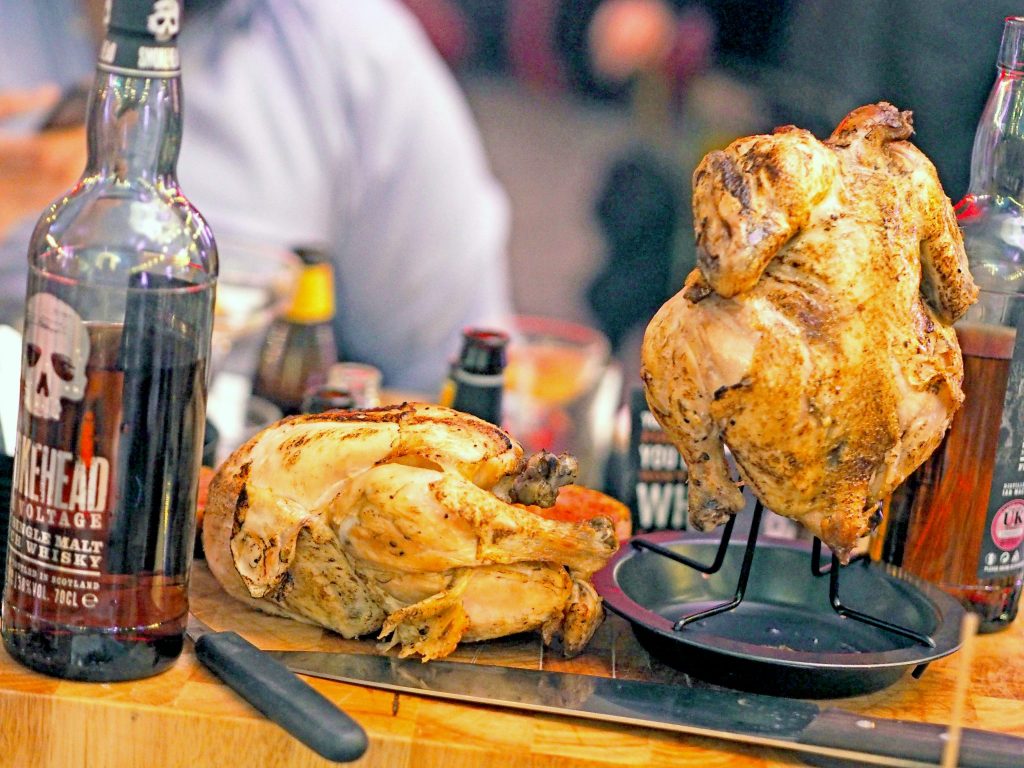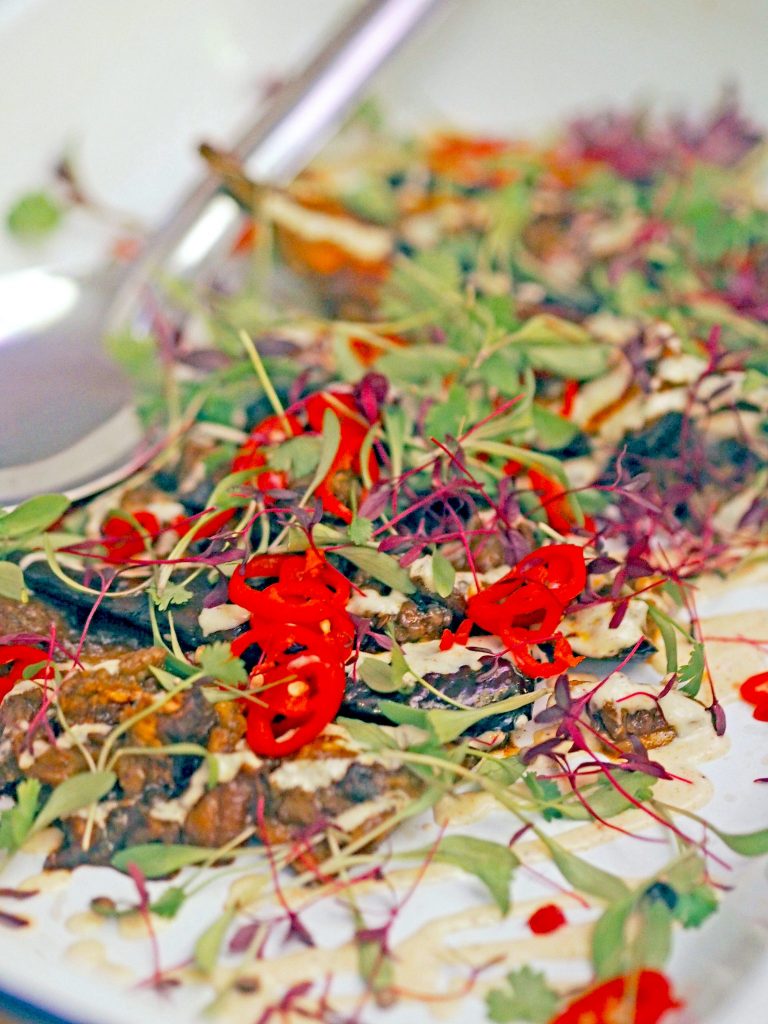 Next up: the 'Smoked Sriracha' cocktail – a short, smoky and fiery drink to accompany the flamed Smokehead chicken. This was the amazing chicken that we saw being cooked over open flames upon our arrival, and I have to say (although I'm sure you can predict this ) it was so delicious. The waiters brought over whole chickens and the head of the table carved it up whilst we helped ourselves to the succulent meat. I'm pretty sure our table got through about 4 chickens because they were so good! To accompany we had an array of sides including dutch oven tattie skins, coal roasted aubergine, pickle juice chimichurri and blood orange and fennel salad.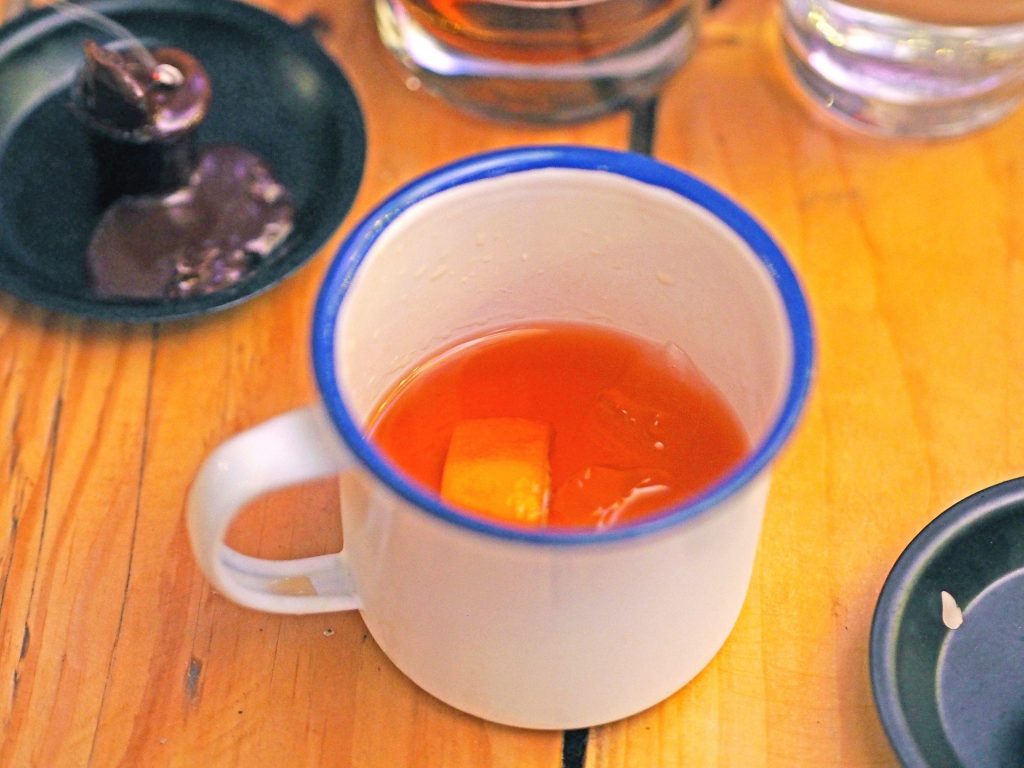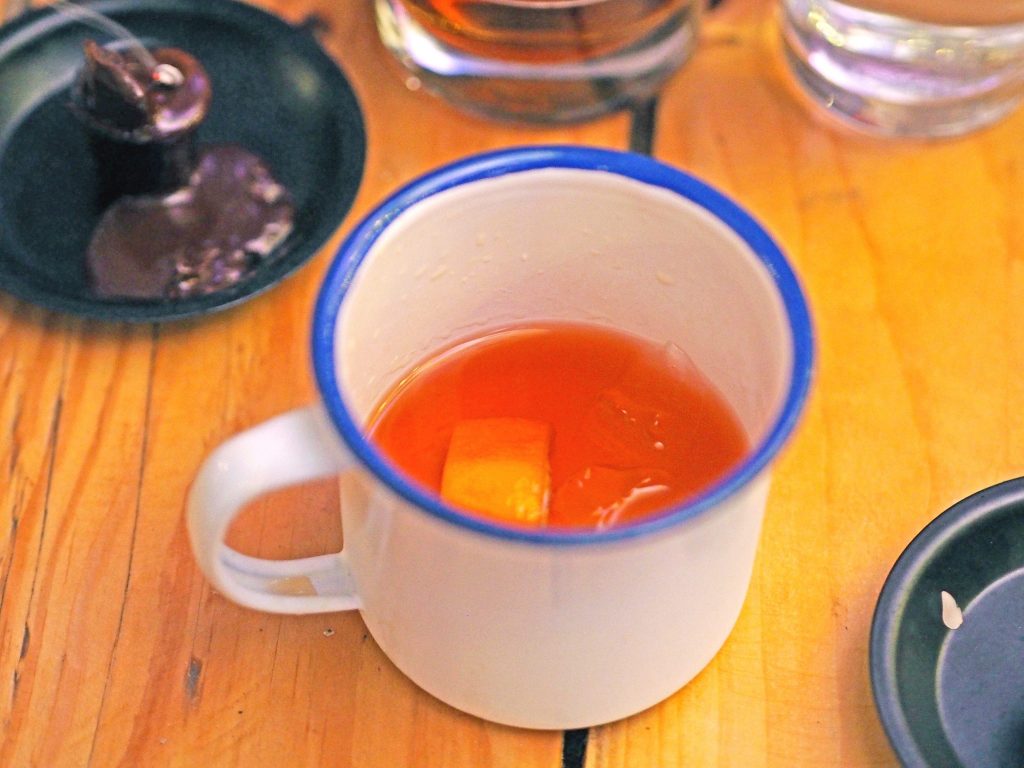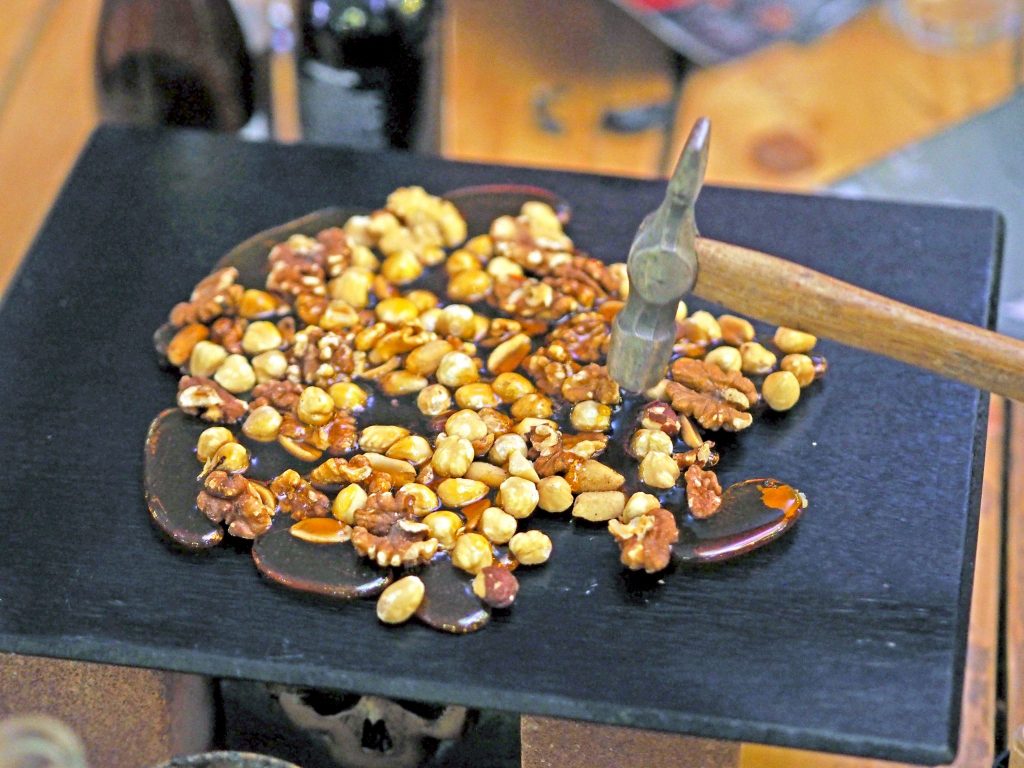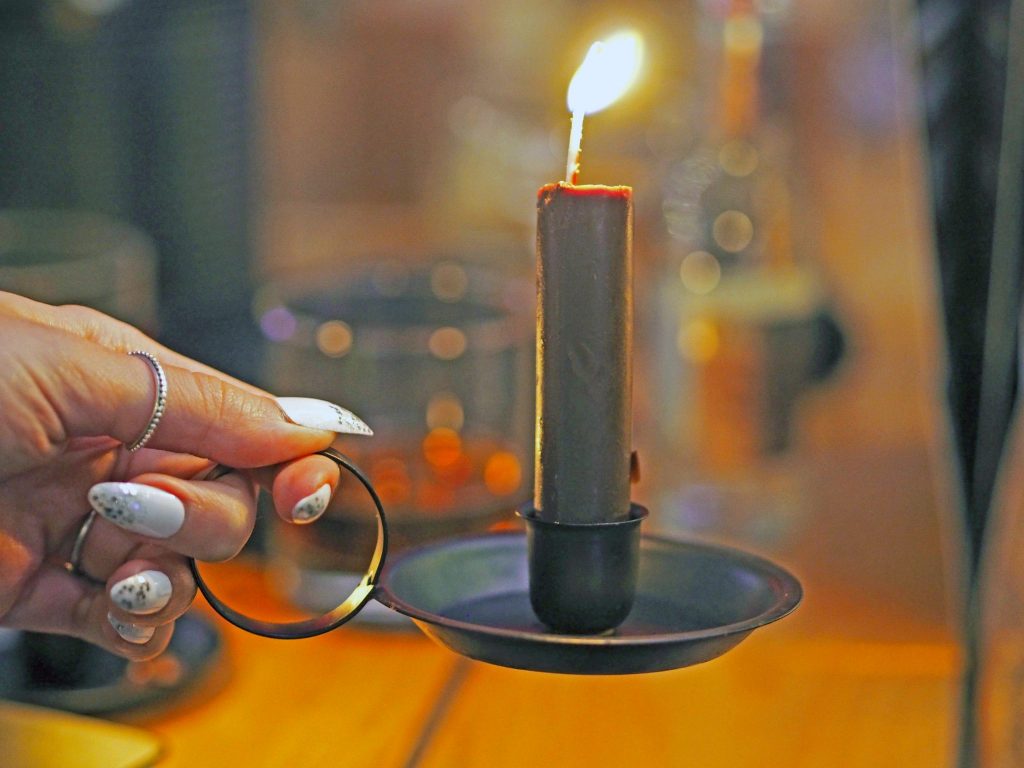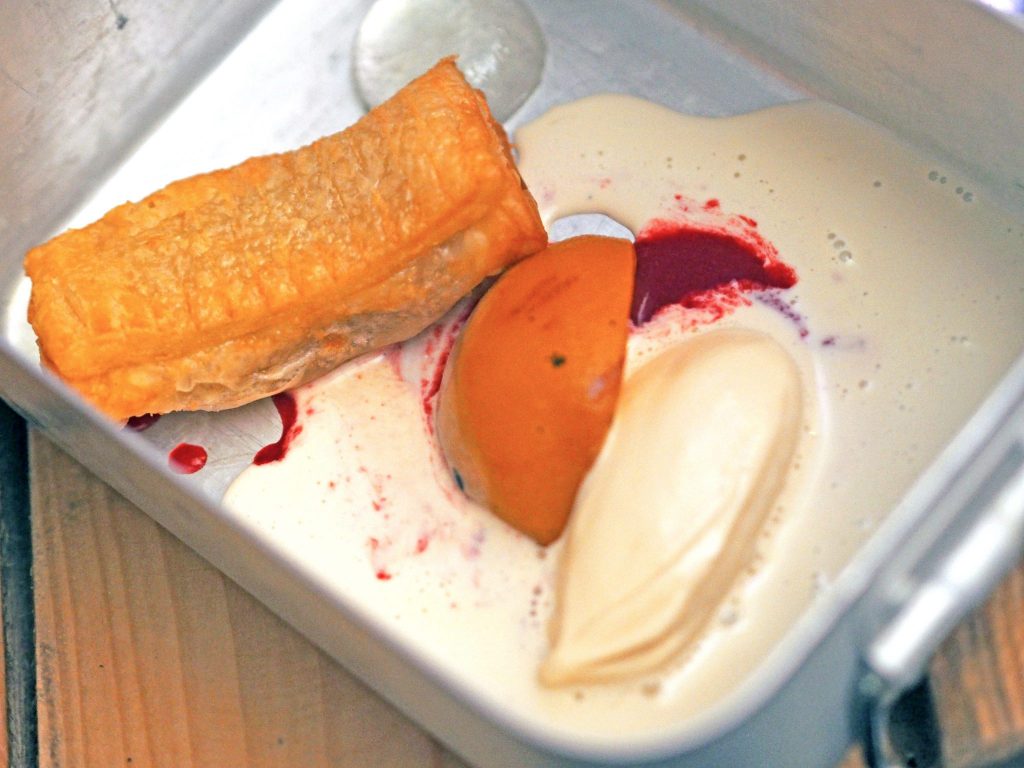 I had definitely had more than my fill of food, but there was still dessert to come. I'm not usually one for ordering dessert but the level of the food all evening had been out of this world, so I knew it had to be something I'd make the exception for. Of course I was right – we were presented with a chocolate candle. I mean come on, what an amazing invention!! The wick slowly melted the chocolate into the dish at the bottom, and we were given huge sheets of praline and a hammer that we smashed up and dunked into the warm chocolate. This dessert was actual genius.
Of course that wasn't the only dessert; we were then presented with old-school silver trays containing lava apple pie, Smokehead nitro ice cream and elderflower and thyme jelly. I was convinced the apple pie wouldn't really do it for me; this dessert is so low down on my list of desserts I want to invest a chunky amount of calories in, but I clearly hadn't learned my lesson from the rest of the incredible food, and obviously it was incredible. This was all served up with one of my favourites – a Smoked Fashioned.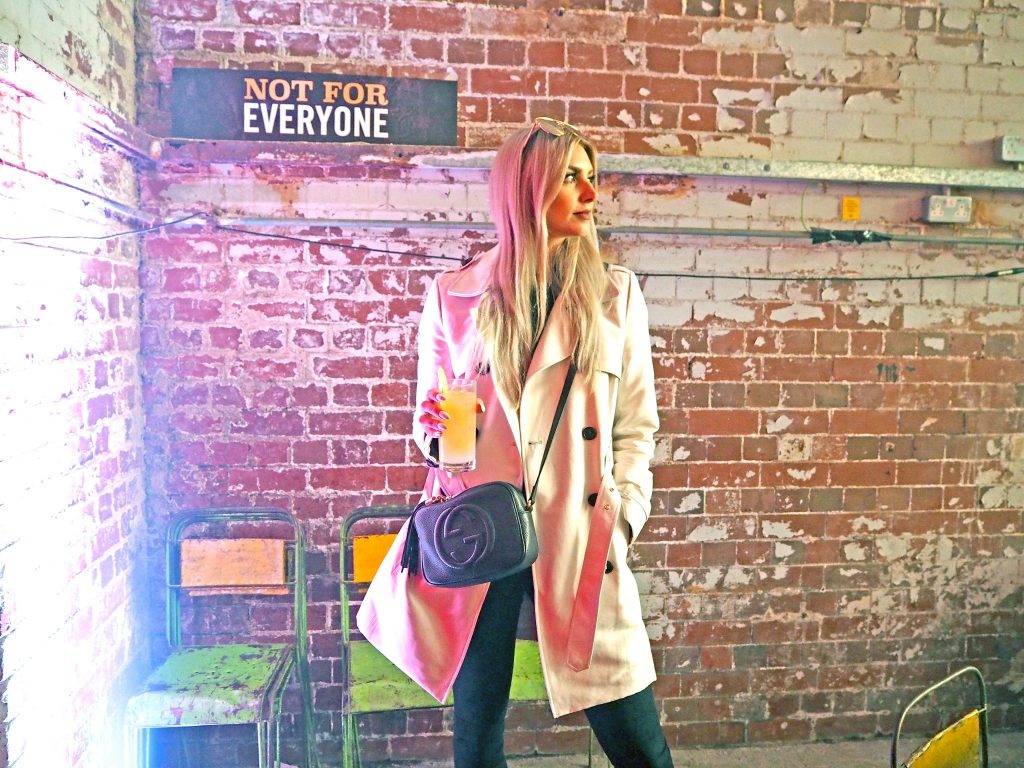 Literally from start to end the evening was just fantastic. I got a real feel for the Smokehead brand and what they are about, and I of course love everything about them! Their flavours are really something, and if you are looking for a new Whisky to try then this is one I would whole-heartedly recommend. It would also make for an epic gift. They are all about the senses as you can see from the evening, and they really do treat the tastebuds to an array of flavour and aroma.
You can visit the Smokehead website here for more info and recipes.
Are you a whisky lover? What did you think of the weird and wonderful menu at the event? Let me know in the comments below!
LL x