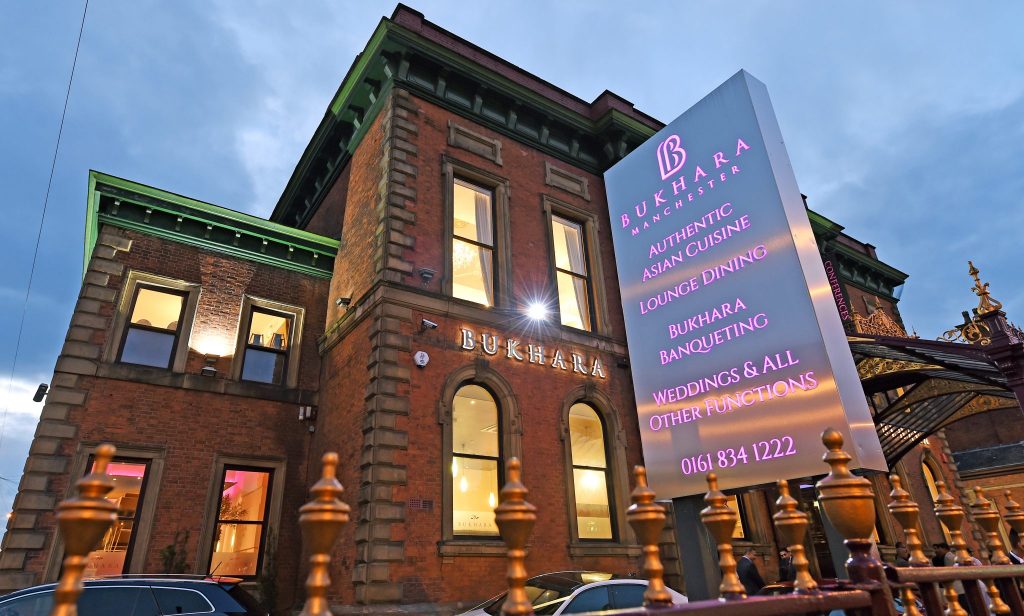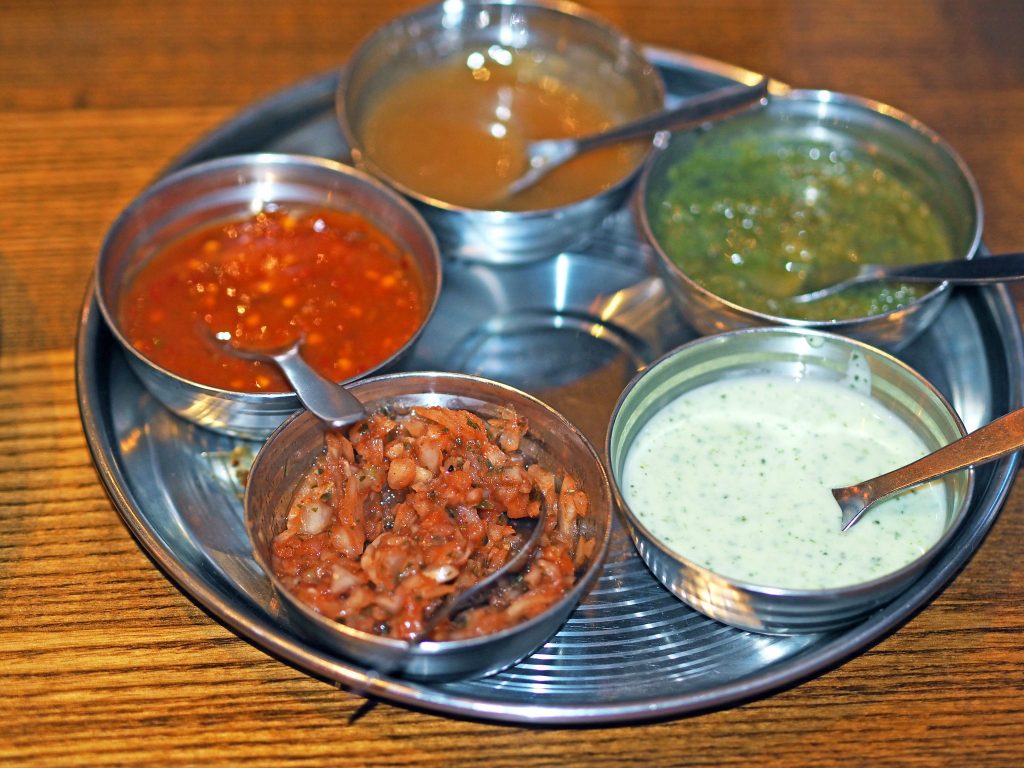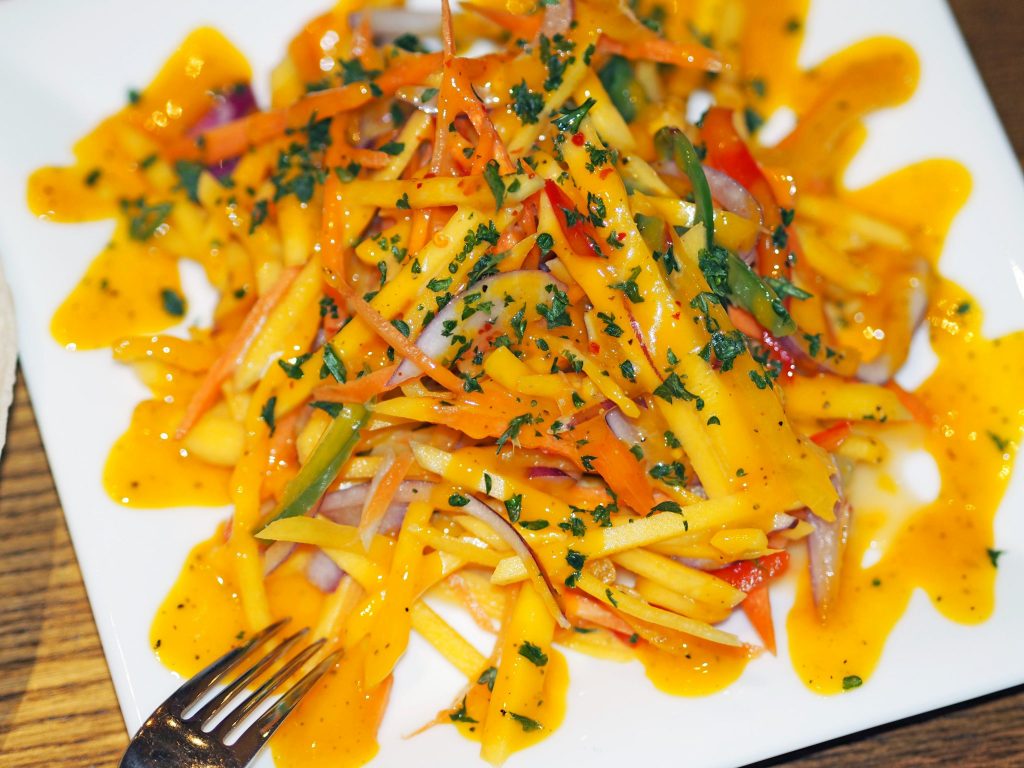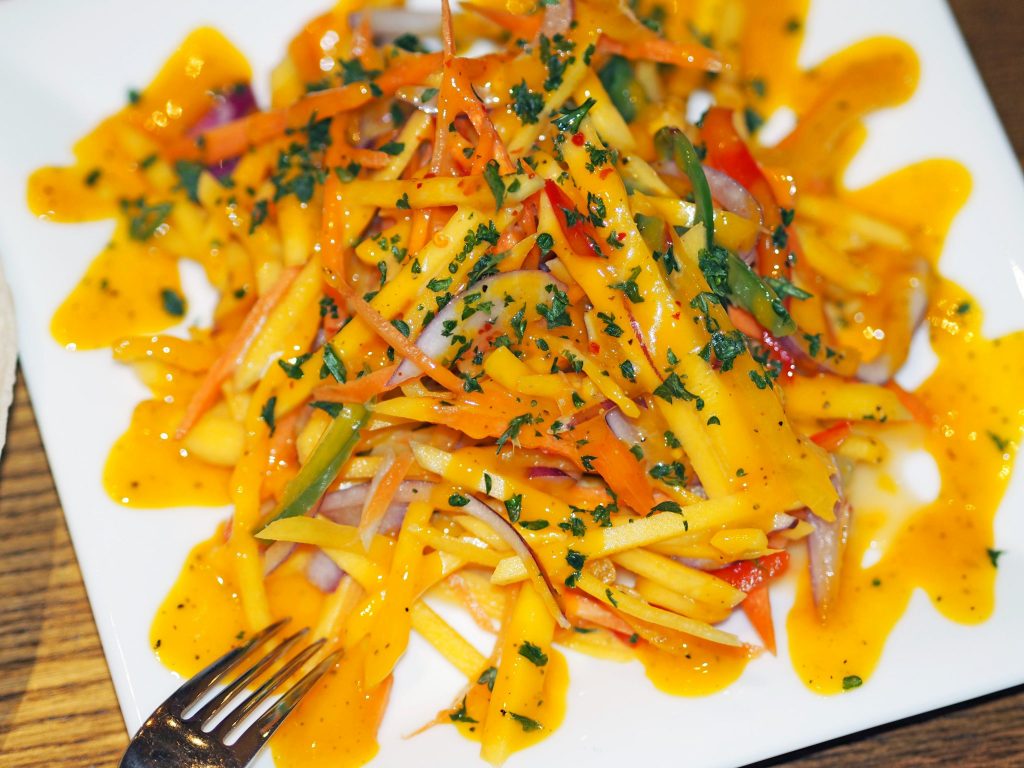 I don't tend to eat Indian cuisine that regularly, but when done well and made very authentically, I do really enjoy Indian dishes, which leaves me wondering why we don't have it all that often. I was recently invited down to Bukhara, which is a huge Asian restaurant located in the Old Town Hall on Manchester's Cheetham Hill Road, to try some of their classic dishes as well as some of their spicy recommendations. I adore spicy food and had read that Bukhara has a reputation for producing and cultivating some classic dishes, so we were really looking forward to sampling some of their vast menu.
The venue is gorgeous and boasts a 600 capacity banqueting suite, as well as a 200 cover restaurant! We received a lovely, warm welcome, and were shown to our table and talked through the menu. Of course, we had to start with some poppadoms and dips, and were recommended their famous Thai Mango Salad (obviously we obliged), which we shared to start. The salad was incredible; I can see why this is a favourite – it is so fresh and light, but packs a kick of heat amongst the sweetness of the mango. If you visit Bukhara I definitely recommend getting this.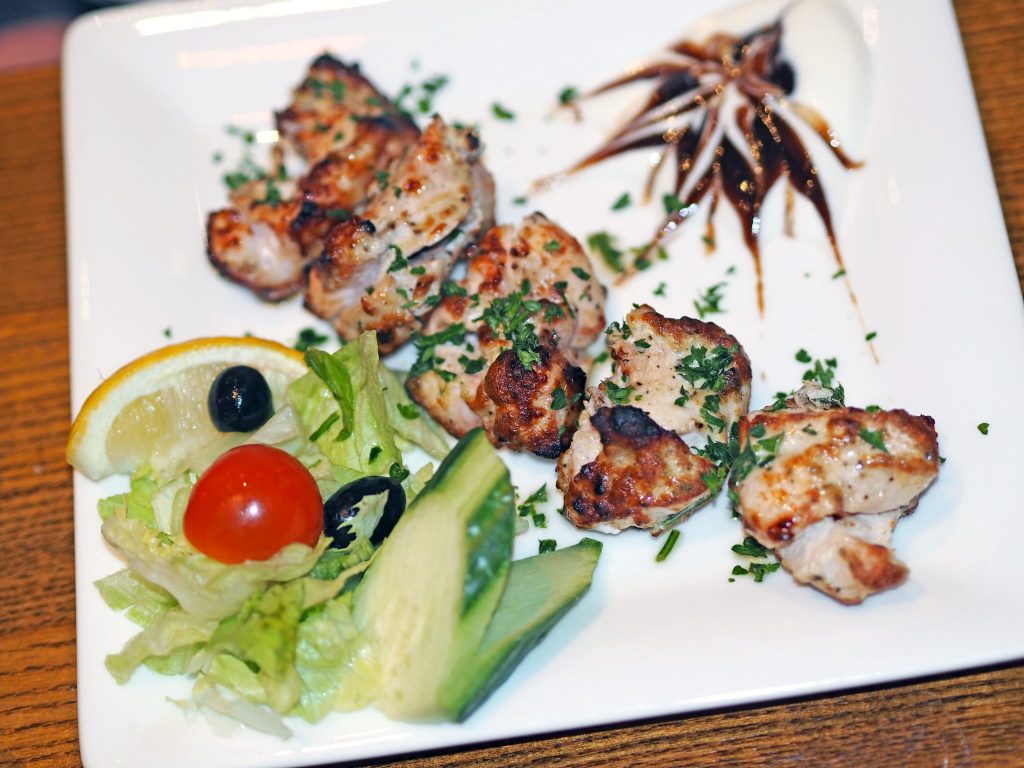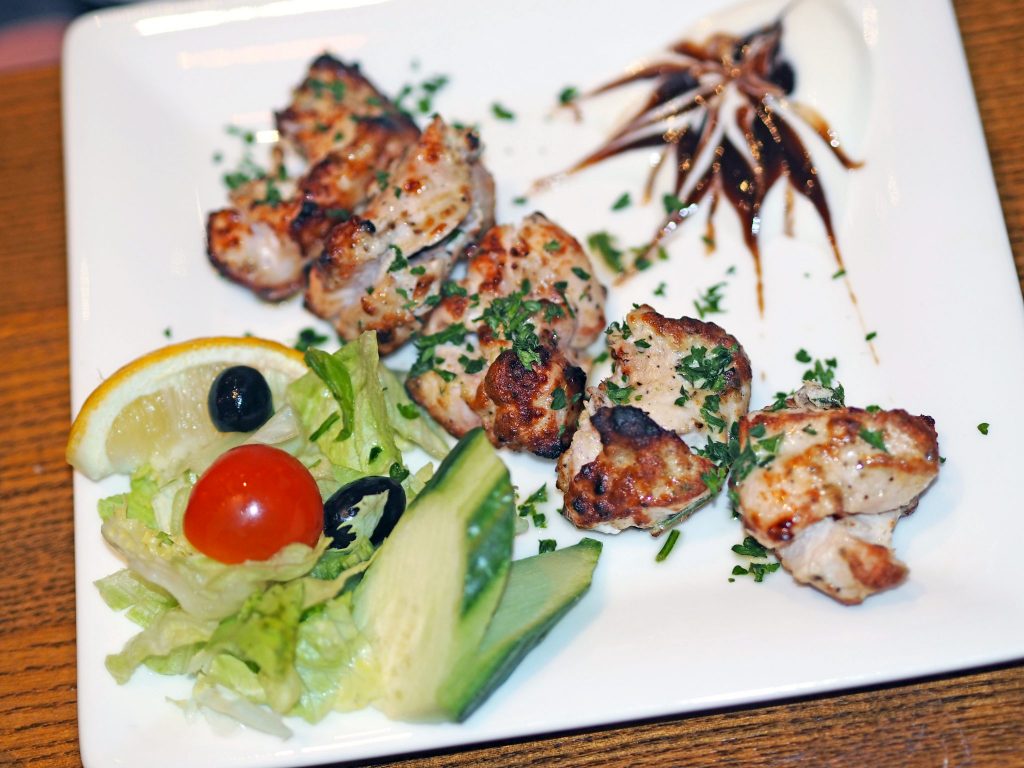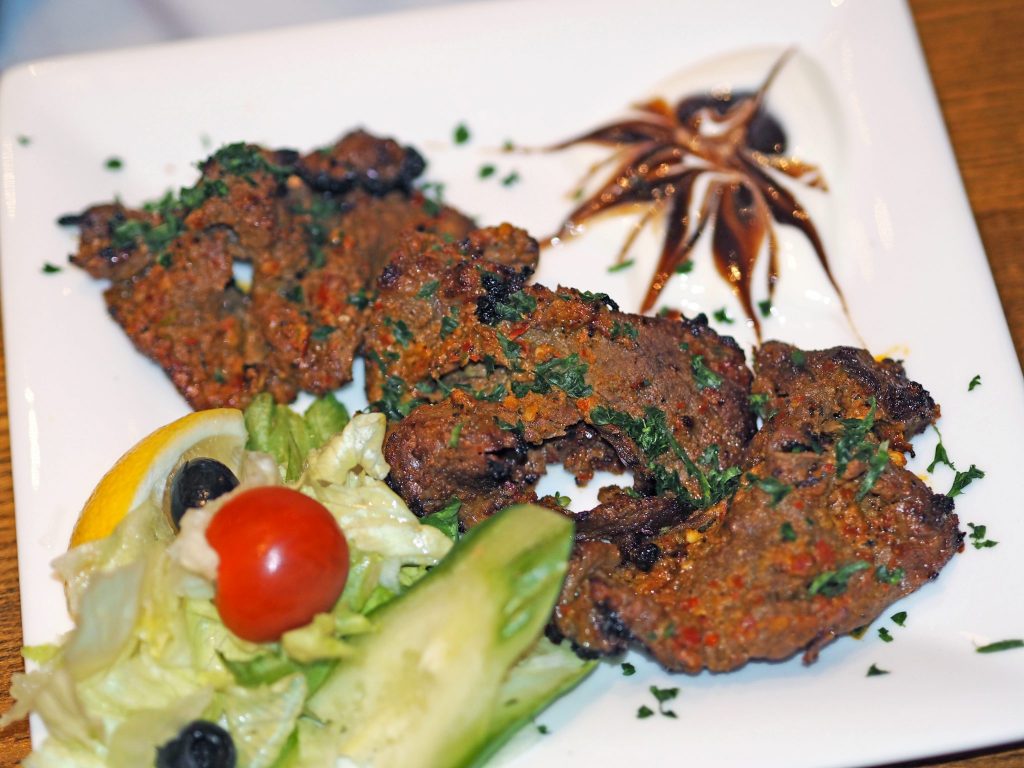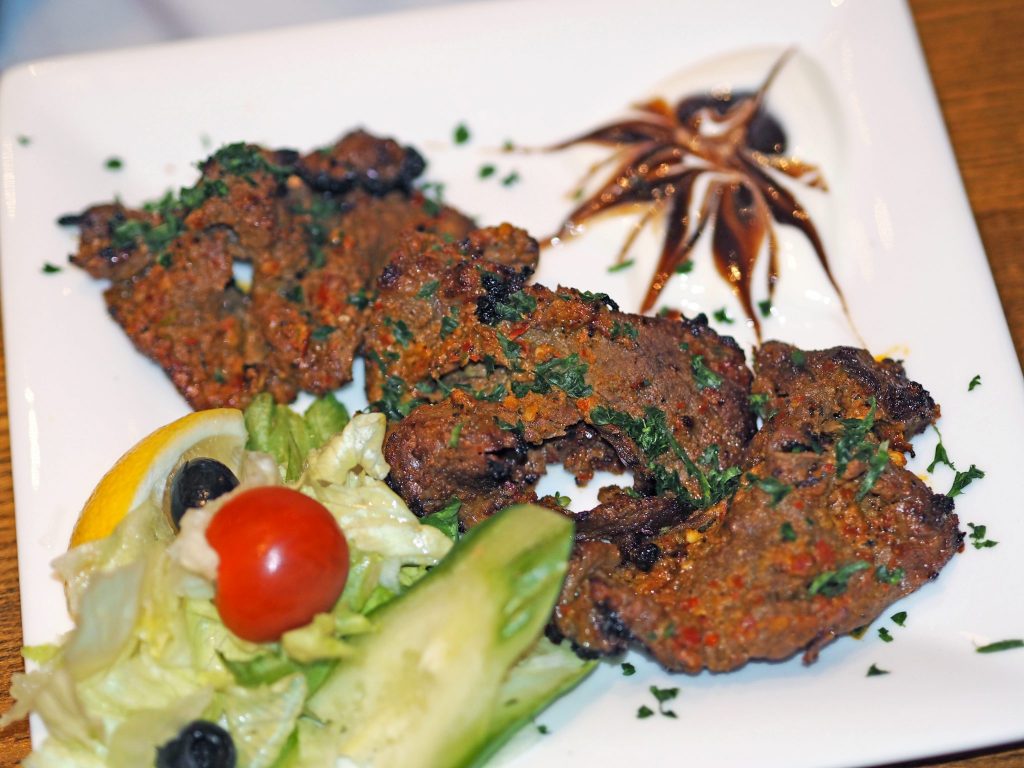 For our starters we went for the Murgh Malai Tikka (chicken breast marinated in yoghurt, creamy cheese, herbs and spices cooked in a tandoor) and the Behari Kebab (thin slices of beef marinated in yoghurt, turmeric, lime juice and green chillies, cooked on a tandoor).
They were both really flavoursome, and I love how simple yet delicious both dishes are. I think when dining out, a lot of starters can end up being quite fussy and large meaning you don't enjoy your main quite as much, but these were the perfect size, the meat was super tender and you could really taste all of the herbs and spices.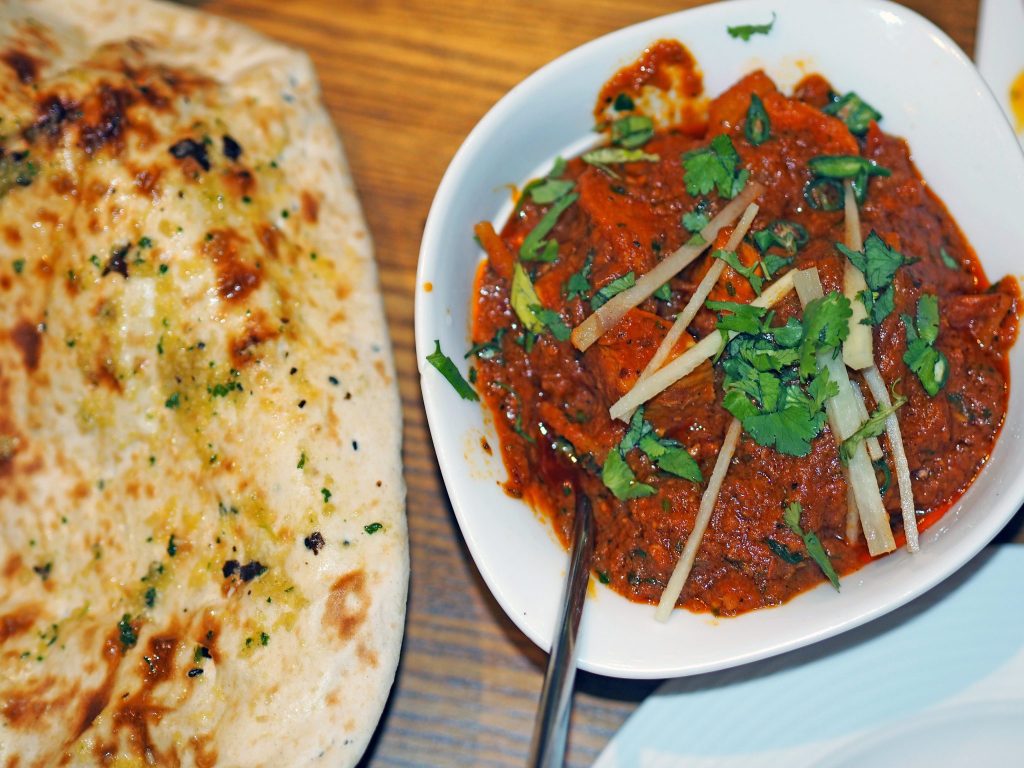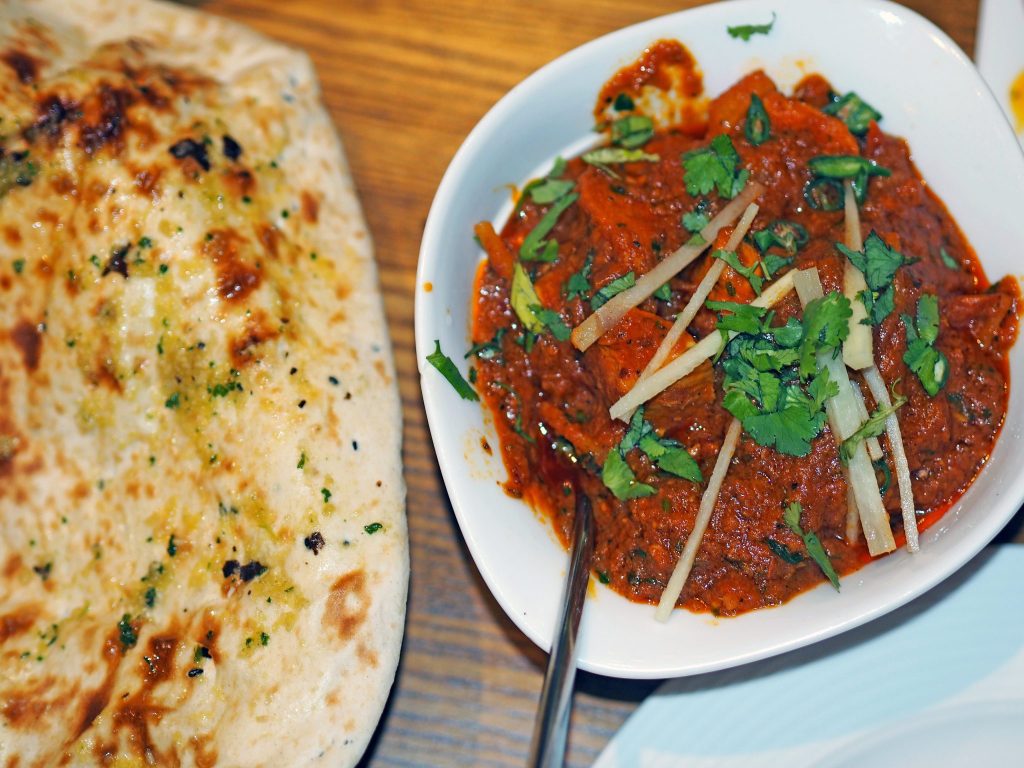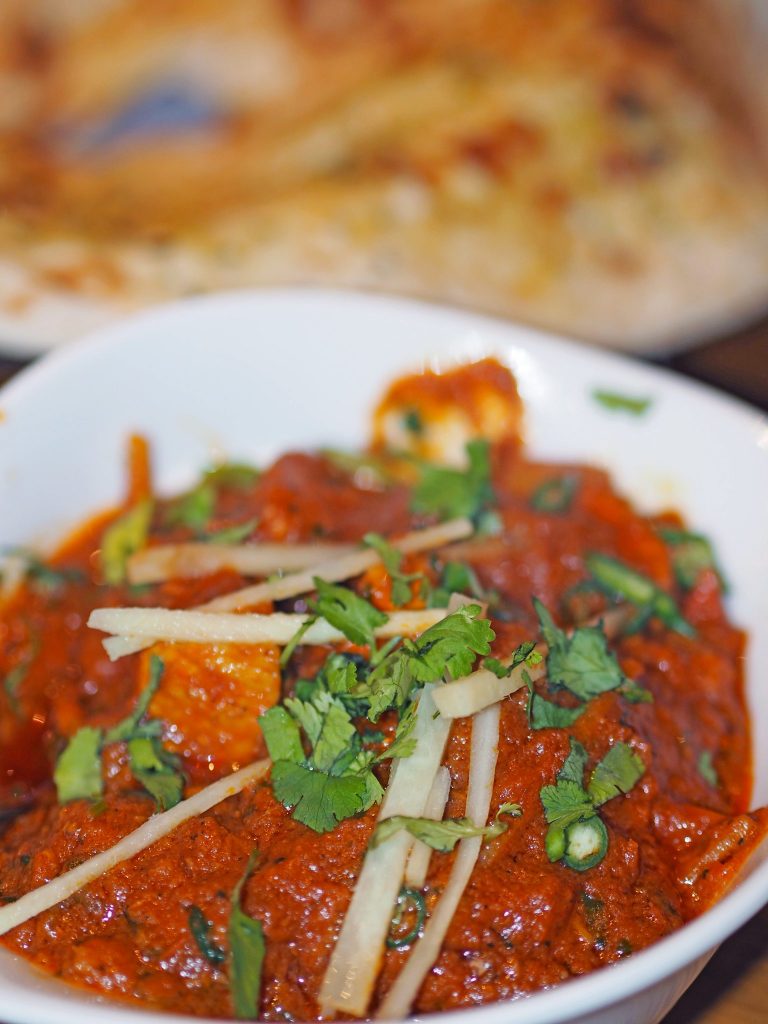 For my main dish I chose the Lahori Chicken (chicken tempered with fresh tomatoes, onions, ginger and green chillies). This was my absolutely favourite dish of the night. The sauce was really rich in flavour and had an amazing spicy kick to it from the green chillies. I love the flavour of ginger in curries, as well as the fresh coriander to top the dish off, which made the dish really aromatic.
We shared some rice and a garlic naan, which had to be the best naan bread I have ever had. It was super soft and had nuggets of fresh garlic generously scattered over it's buttery surface. I honestly could have eaten the garlic naan on it's own and been happy!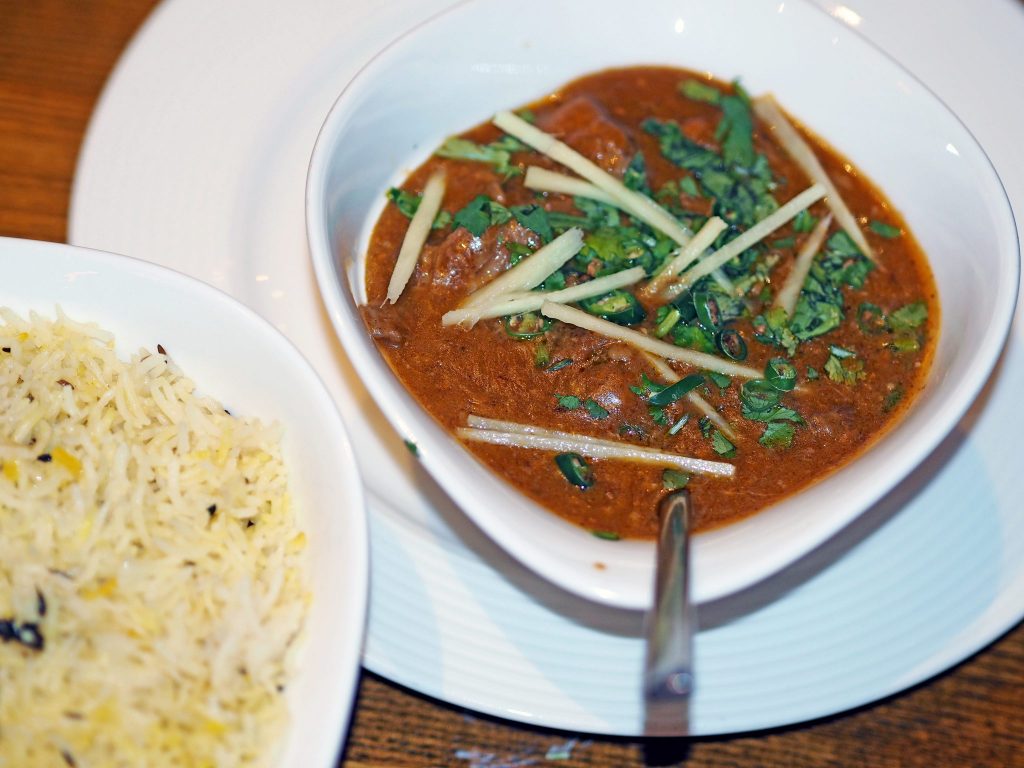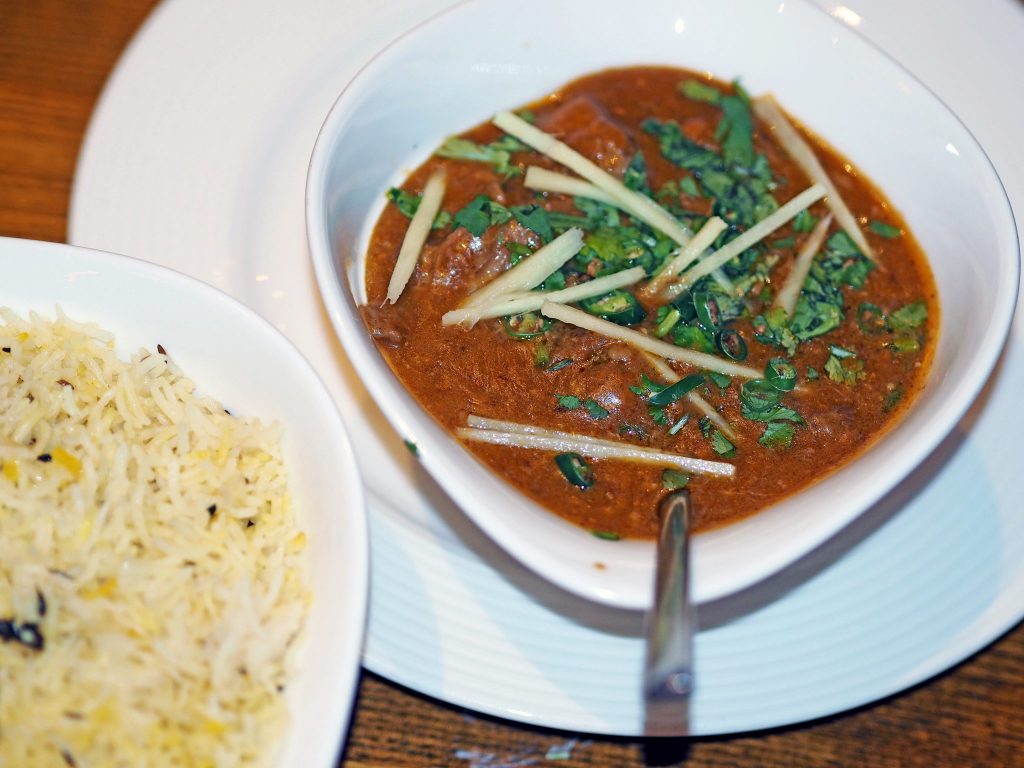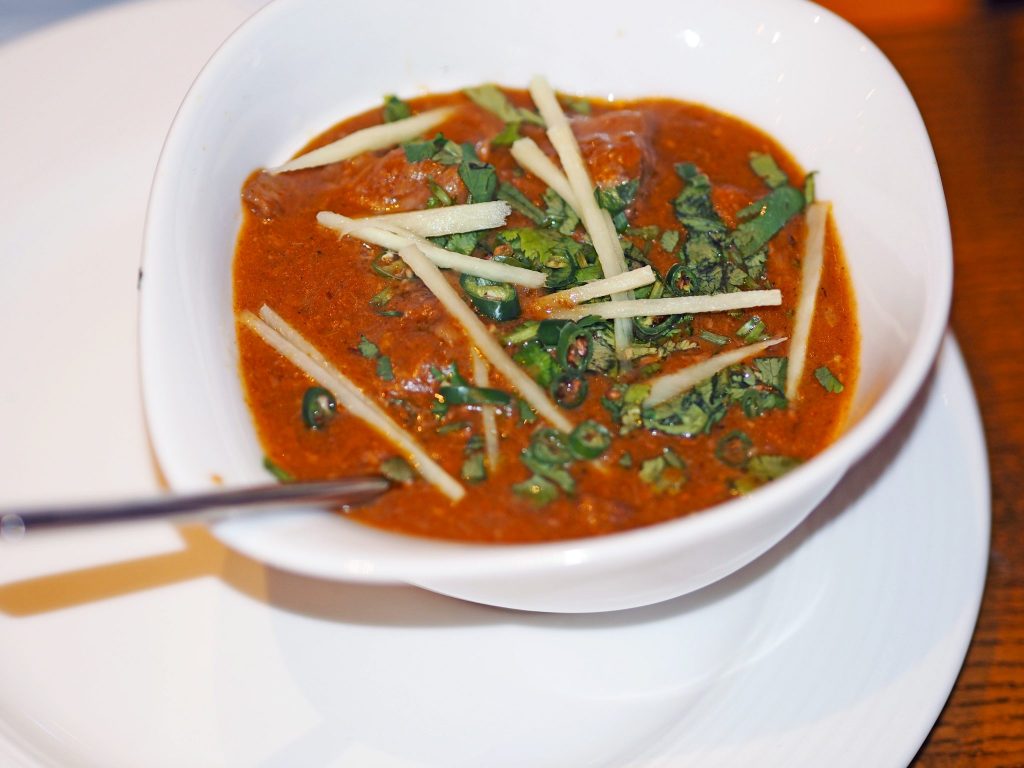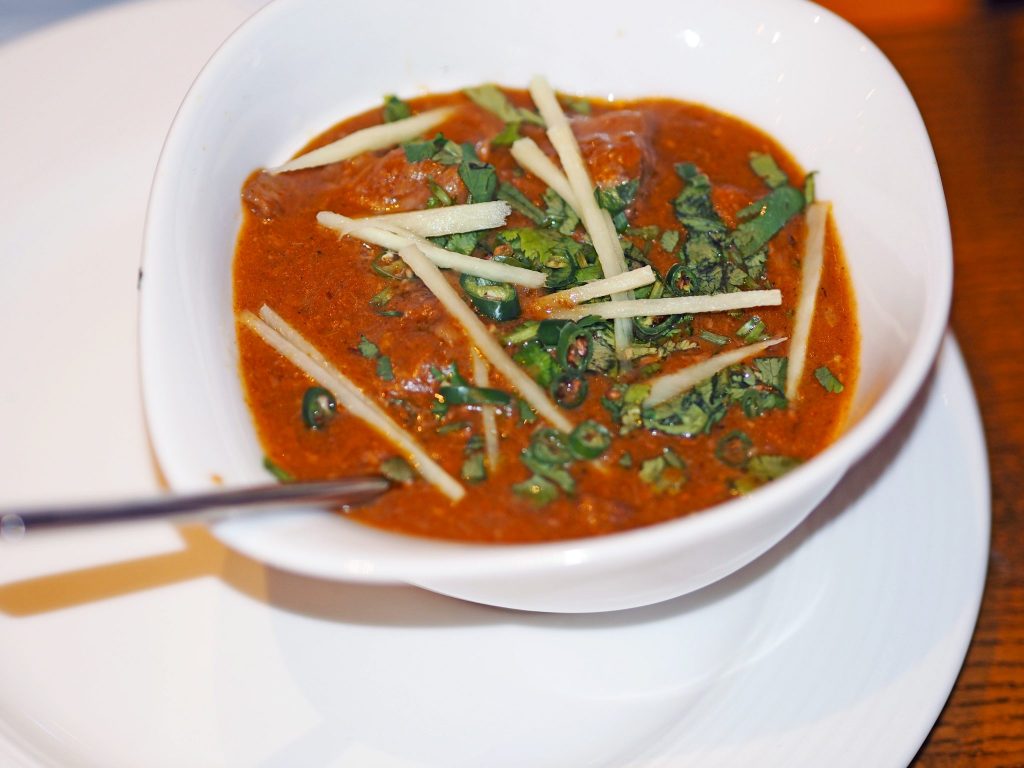 Jonathan opted for the Nehari (an authentic North Indian dish – lamb cooked over slow heat with spices, bone marrow, garnished with ginger, green chilli and garam masala) which was very different but also very tasty. It wasn't quite as spicy as mine, and the meat was very tender and melt in the mouth; you could really tell it had been cooked low and slow. The sauce was really rich as you would expect with a slow-cooked dish, but the ginger, coriander and chillies to garnish added a light and crisp contrast.
Overall the whole experience at Bukhara was great, and we both agreed it was one of, if not the best Indian meal we had eaten in a very long time. We left very satisfied and even got some doggy bags to take home our leftovers as we were absolutely stuffed! The portions are really generous so if you are having multiple courses, you can definitely take some home to have for dinner the following day. All of the staff were really friendly and helpful, the food was delicious, the venue is beautiful, and overall, an awesome evening.
You can visit the Bukhara website here for more information and menus.
LL x
*The items shown in the post were provided complimentary of Bukhara – a huge thank you for having us. As ever, all opinions are my own.