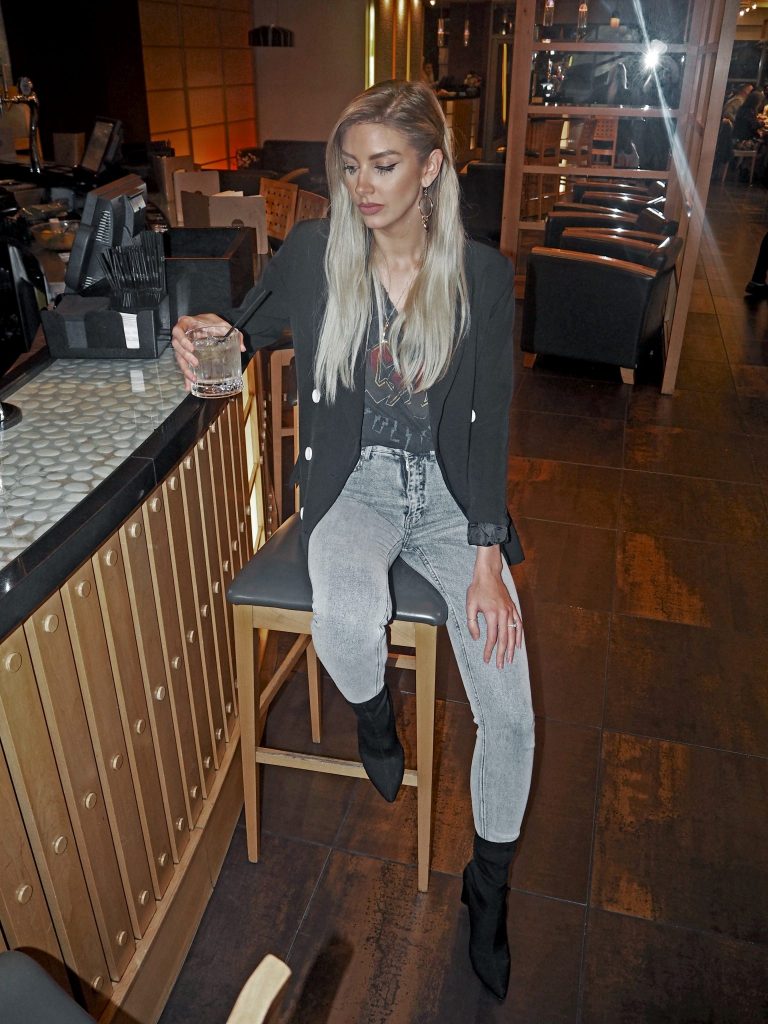 Sapporo Teppanyaki
If you like your meals to be served with a bit of showmanship, then look no further than Sapporo Teppanyaki. Last week I was invited down to their Manchester Restaurant to experience it for myself.
I have actually visited Sapporo before, but it was many years ago. The turnover of restaurants in Manchester is so high; with new ones popping up every month. You know Sapporo must be good as it has certainly stood the test of time, and is still a popular choice for both residents and visitors.
Sapporo Teppenyaki is located on Liverpool road, just between Castlefield and Deansgate. The perfect location if you are visiting Manchester or spending some time in the city; it is close to plenty of bars, and is right next to Deansgate train and tram stops.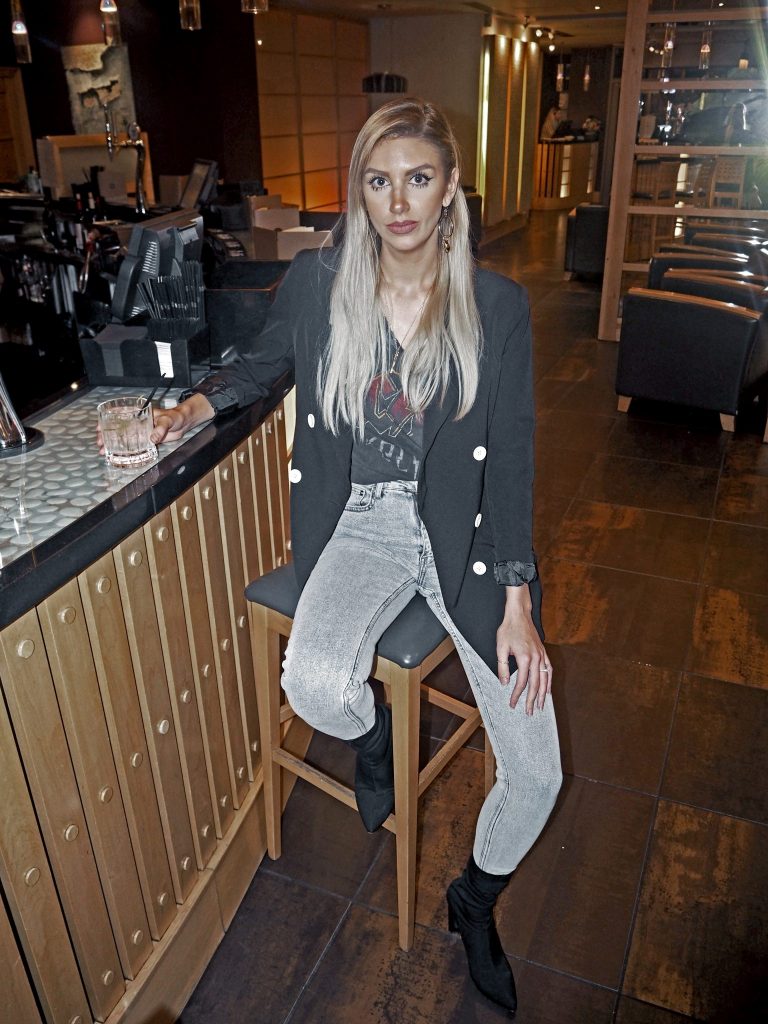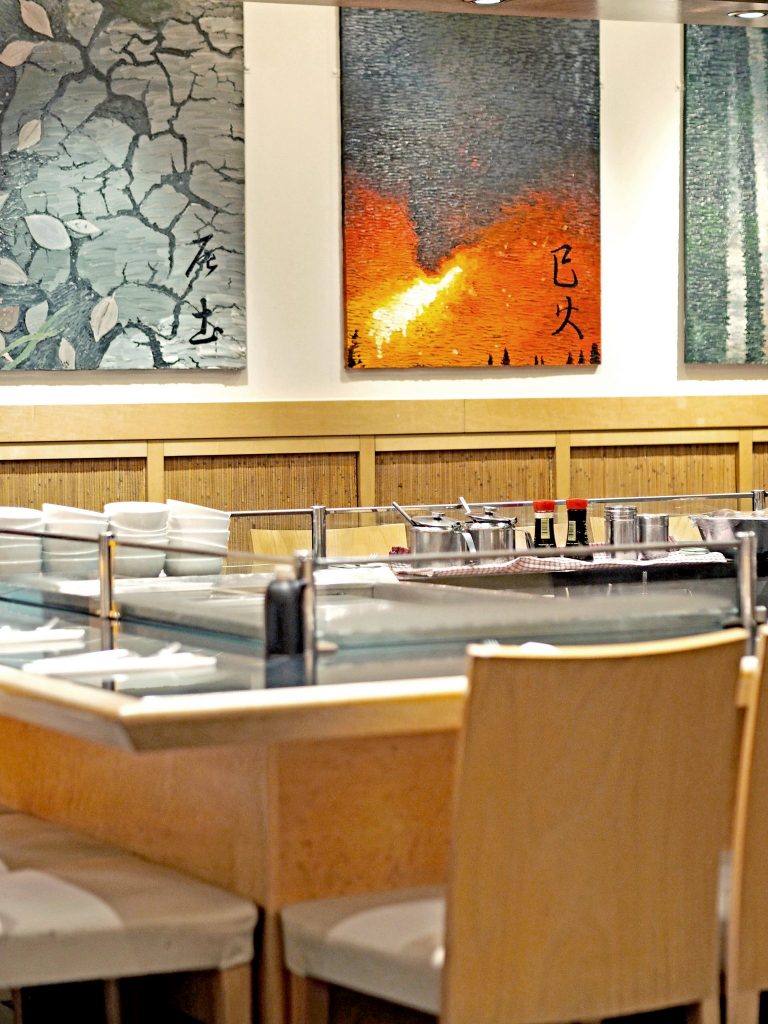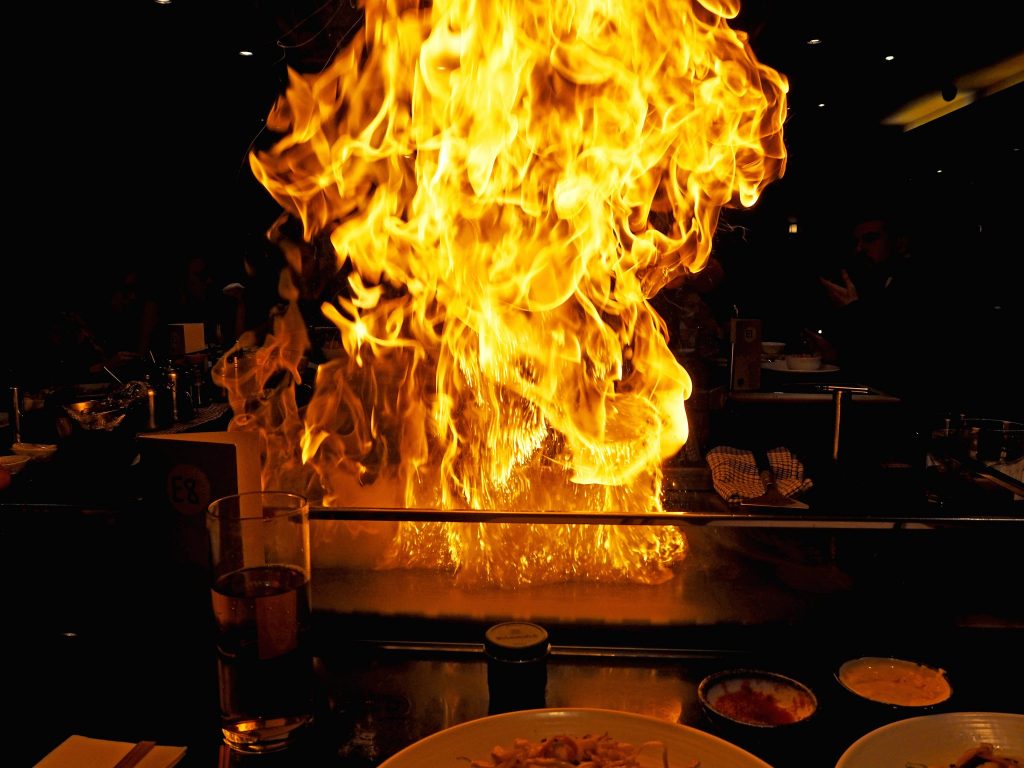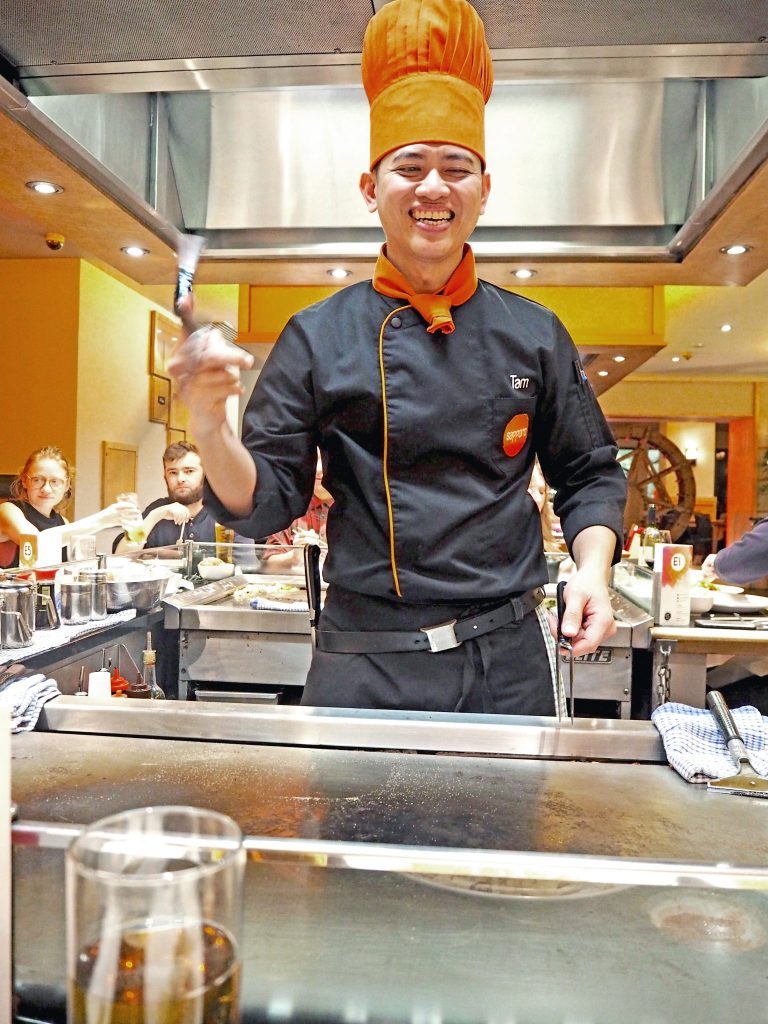 As we entered the restaurant I immediately felt a blast of warm air and heard the cheers of a party watching their chef with excitement. Inside the restaurant there are several hot-plate cooking stations, each with dining placements set around them. The stations have their own chef, all of whom can show off some epic skills and a roaring fire display!
The Asian chefs at Sapporo train for over five years to become a master in their field. They also visit their home each year to stay in touch with their roots and cooking traditions, and to source inspiration and recipes. You know when you visit Sapporo that you are getting a really authentic and unique experience which I love.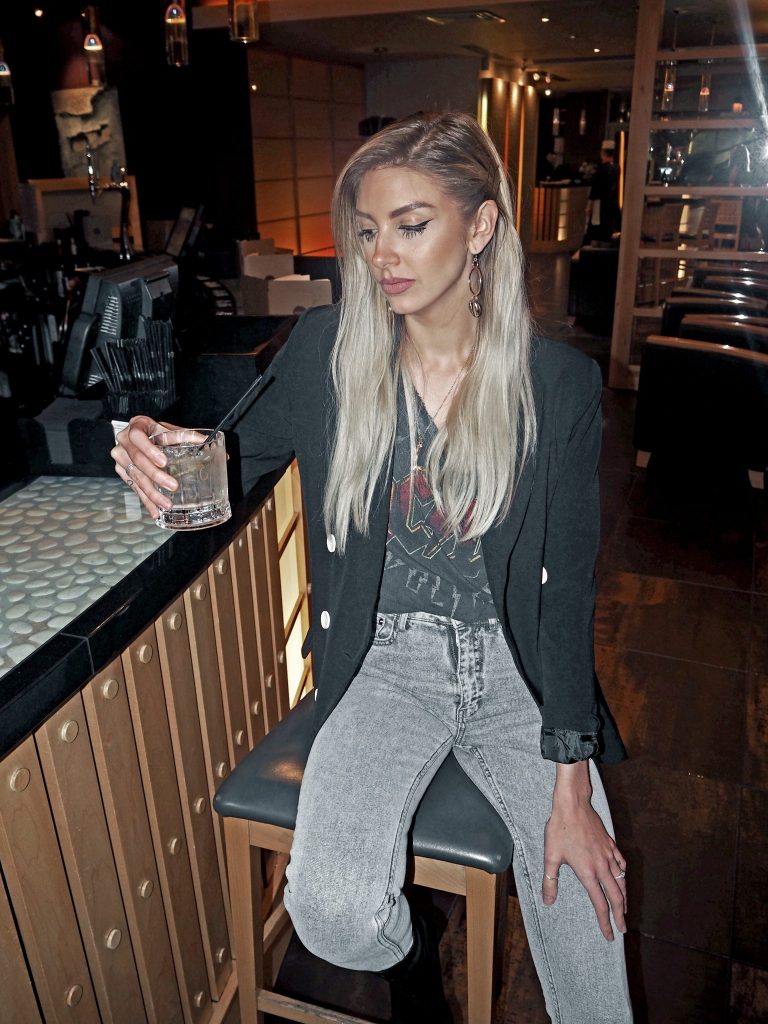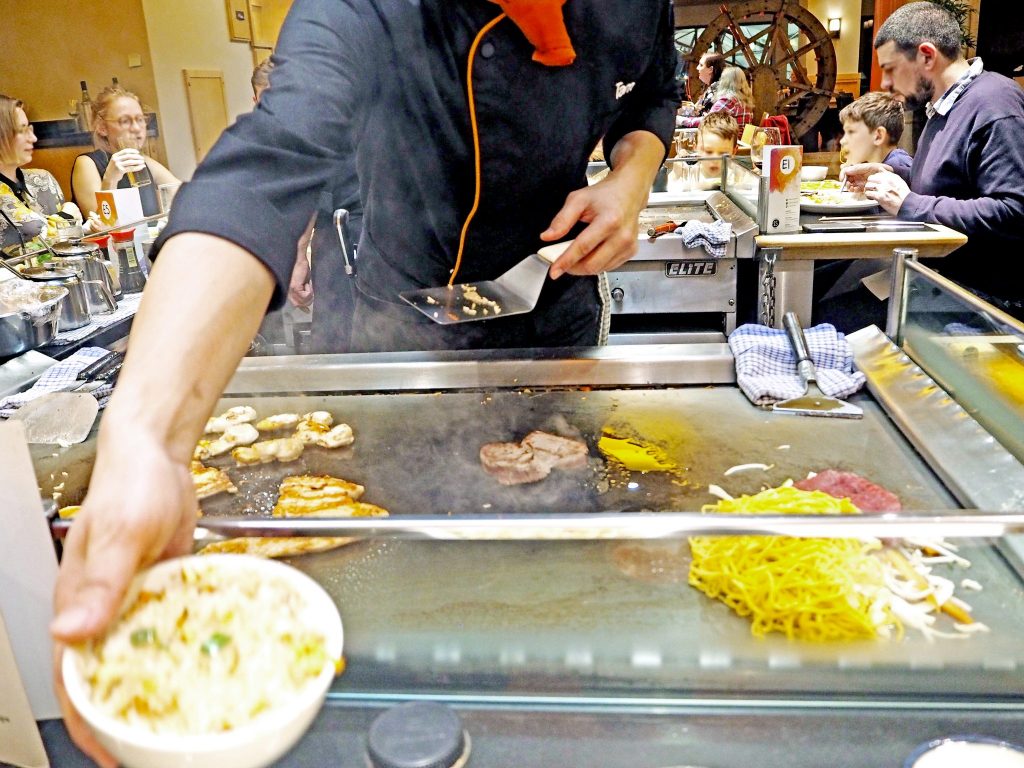 Our Experience
We were welcomed and seated around a clean station with some other diners who had already arrived.
The menu is really extensive, which can sometimes be a bad thing for me as I can't make a decision at the best of times! Having so many delicious options was quite the challenge. We decided to share some tacos to start, as I could see that the main portions were really generous. For mains we of course ordered from the grill menu as we wanted the full teppanyaki experience.
I ordered scallops with chiili and ginger, and Jonny went for the beef fillet with garlic and chilli. The teppanyaki menu items all include stir fried vegetables, egg fried rice and sautéed potato. There are a range of meats and seafood to choose from, all of which come with different sauce options.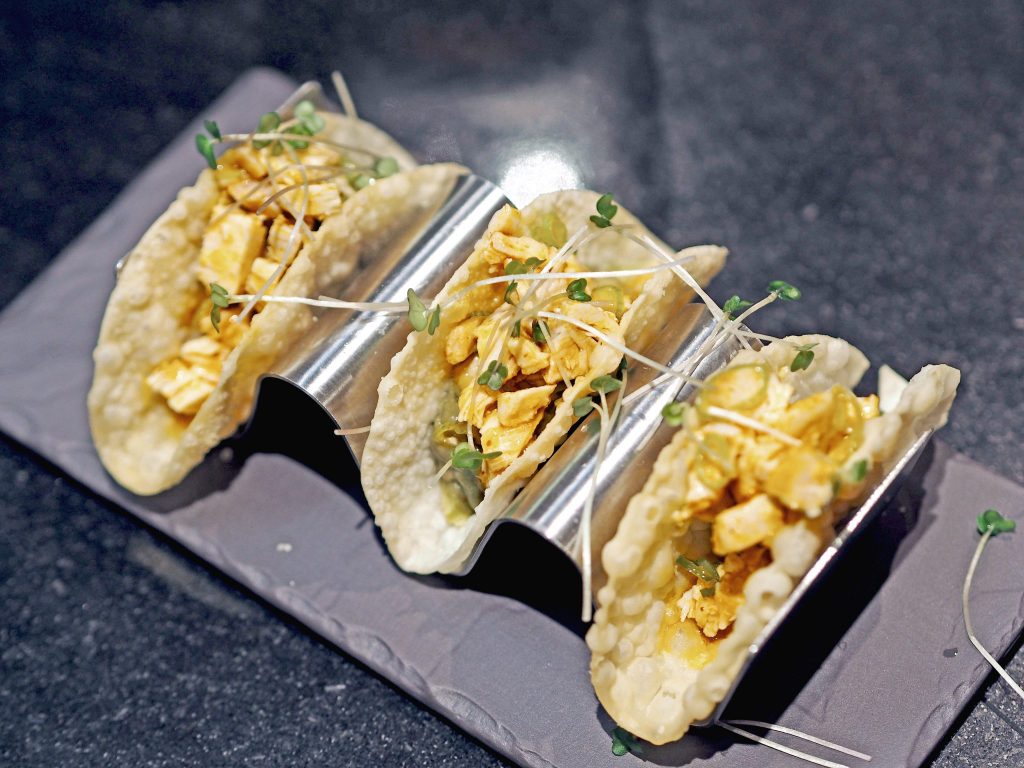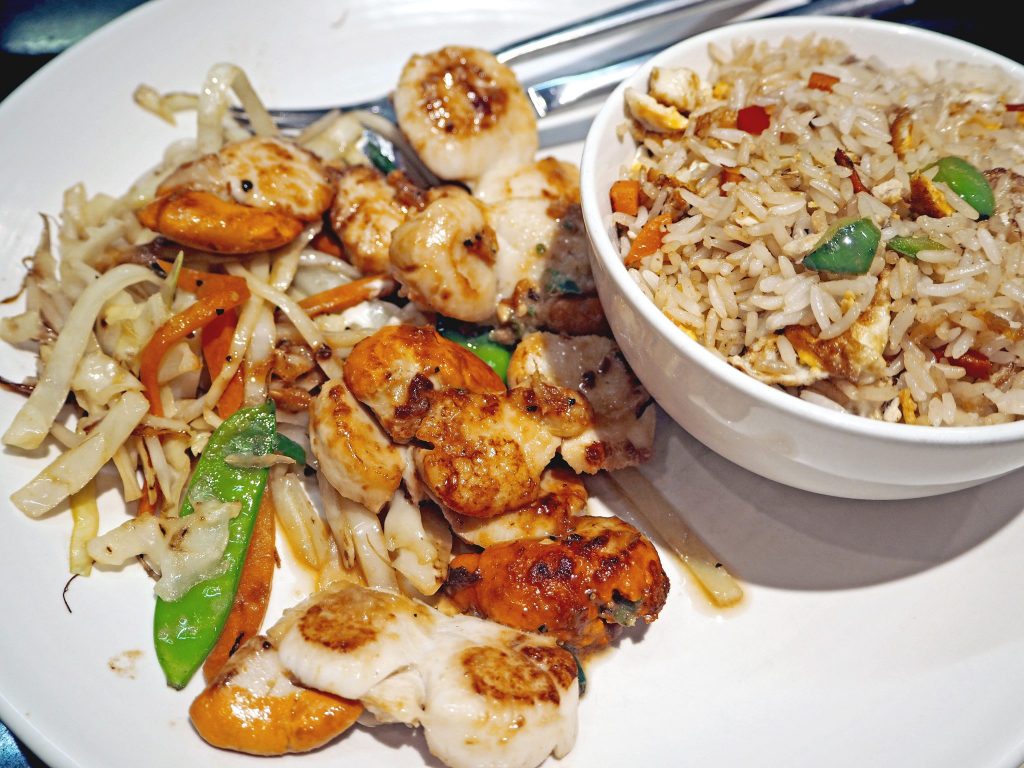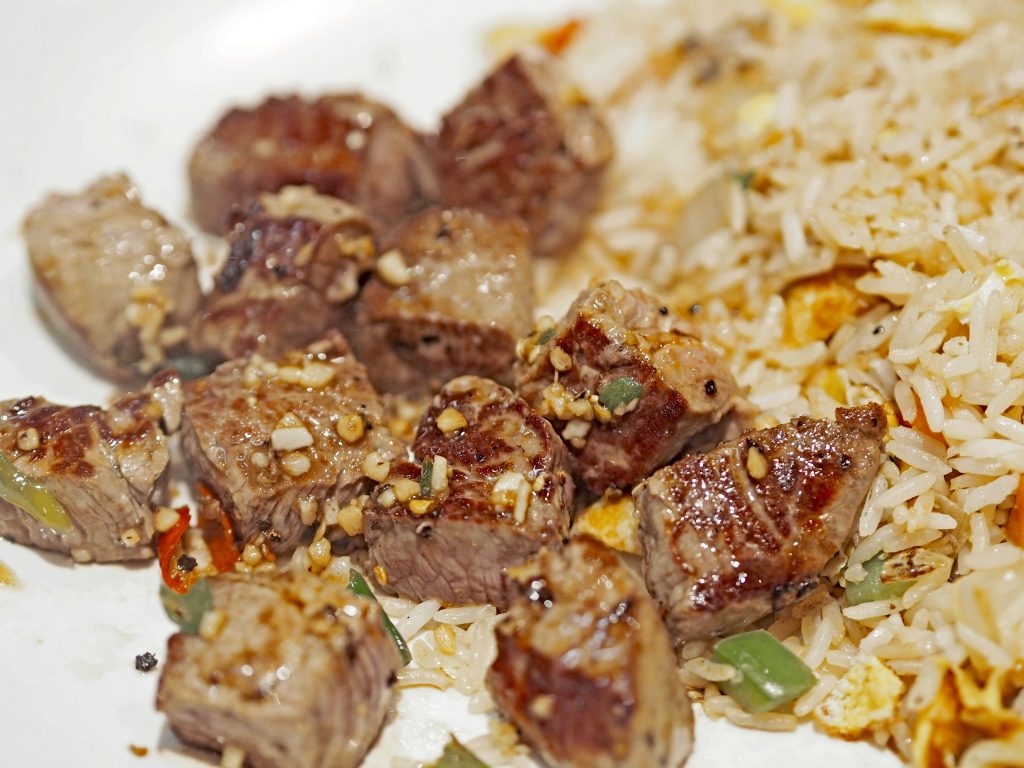 The Food
The tacos were really tasty; a crisp gyoza shell filled with guacamole and tender chicken. Perfect to wet our appetite and washed down nicely with a cold beer.
Shortly after we finished our mains, the chef came out to prep his station. He began with the sautéed potato – this is where the show begins. Our waiter brought us some dipping sauces, and once prepared, the chef will serve your potatoes in a way you may not be expecting! The slices are launched into the air for each guest to (hopefully) catch in their mouth. After a few attempts for each guest around the station, the rest are served onto your plate for you to enjoy with the sauces whilst the rest of your main is prepared.
The chef then moves onto the egg fried rice and veggies, expertly frying everything whilst putting on quite the show with his cooking utensils. Everything was cooked to perfection and served piping hot right off the grill. Finally everyone's meat is added to the grill. My scallops were incredible and cooked just how I like them. The fresh chilli and ginger was subtle but added a nice heat, and as I mentioned the portions are very generous. I also had a tried the beef which was equally as delicious.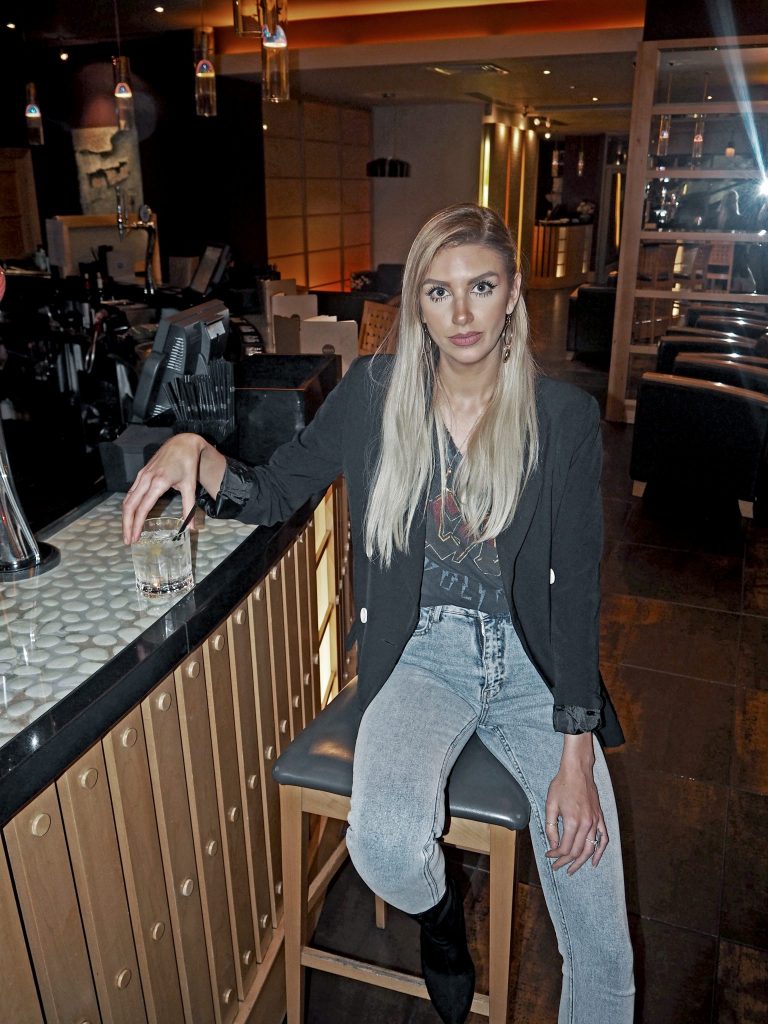 My Review
After we finished we headed of to the bar area to end our meal with a cocktail. I opted for a white negroni which was SO good, and Jonny had one of the Japanese whiskeys.
The full experience was just fab from start to end. The staff and chefs offer great service and we were fully looked after for the whole evening. If you do visit I would definitely recommend choosing something from the Teppanyaki menu as the experience is part of why I love it so much. If you do decide to opt for something else, there is plenty to choose from and everything tastes delicious so you won't be disappointed.
I had such a fun evening and it really is about the full experience rather than just a standard meal. I will definitely be visiting again soon; it would be a perfect venue for a family meal or a special occasion with friends.
You can visit the website here for more info, menus and booking.
Top – Topshop
Blazer – ASOS (Alternative womens blazers here)
Jeans – NA-KD
Boots – Public Desire
LL x
*This meal was complimentary. As ever, all opinions are my own.