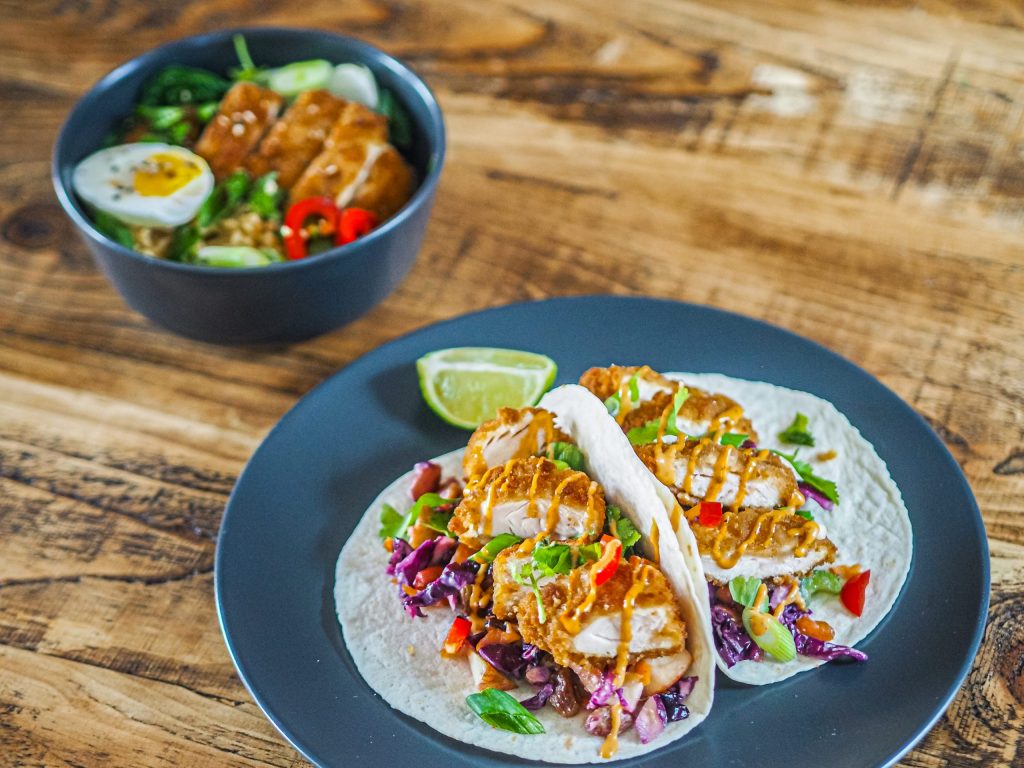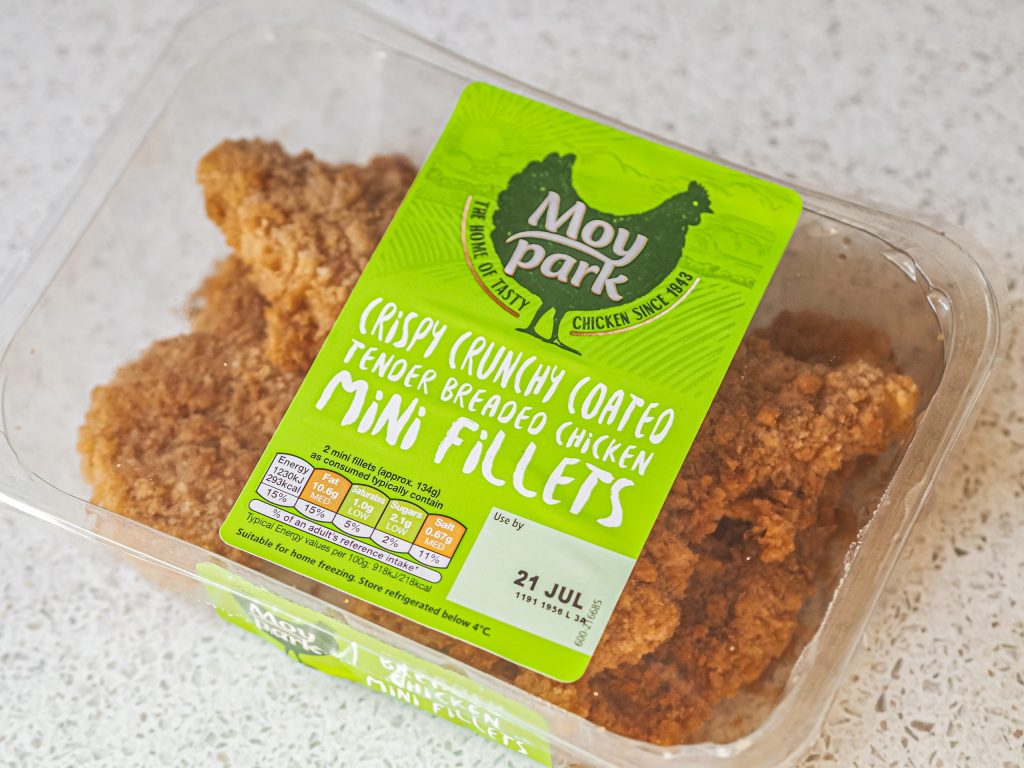 When the weather is this nice I definitely find myself wanting to spend less time cooking and preparing meals in the kitchen. I tend to want something easy to prepare, quick and healthy so that I can make the most of being outside in the sun! I also seem to get busier in summer so having meals that are convenient and quick to throw together makes life so much easier. So today I wanted to share a couple of my favourite Breaded Chicken Meal Ideas. I use the Moy Park Breaded Chicken Mini Fillets as they are really convenient to have in, quick and easy to prepare and are really versatile. I've put together a couple of quite different, but equally tasty dishes to give you some recipe inspo.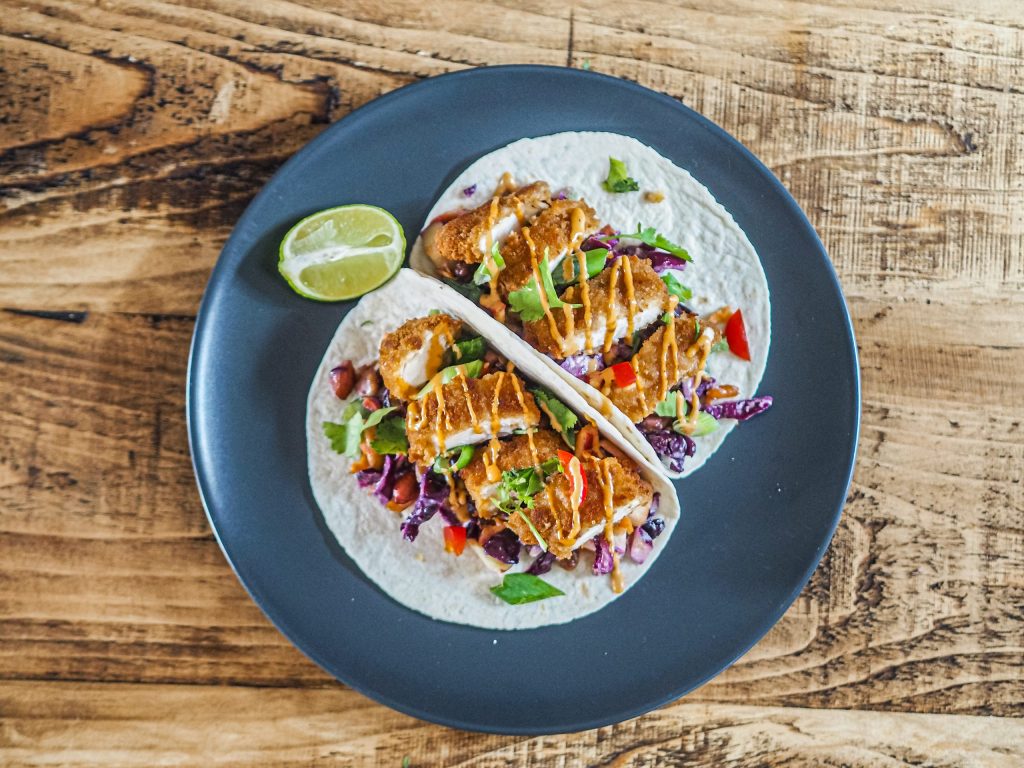 Chicken Tacos with Crunchy Slaw
Ingredients:
Moy Park Breaded Chicken Mini Fillets
Soft Taco Wraps
Cabbage
Walnuts
Apple
Carrot
Chilli
Coriander
Lime
Method:
These tacos are such a summer staple for me. They are light, delicious, and the perfect dinner for the hot weather. Even better served with a margarita! The hardest part is preparing a quick fresh slaw. You can also just grab a pre-prepared one for convenience too. I used shredded carrot, chilli, cabbage, apple for some sweetness and walnuts. Toss together in a light mayo with a squeeze of lemon or lime and add salt and pepper to taste. Then all you need to do is prepare the chicken as per the instructions and load up your soft shell tacos with the slaw and chicken! I also topped with some spicy sauce, coriander, spring onion and a squeeze of lime to finish. Super simple and so delicious.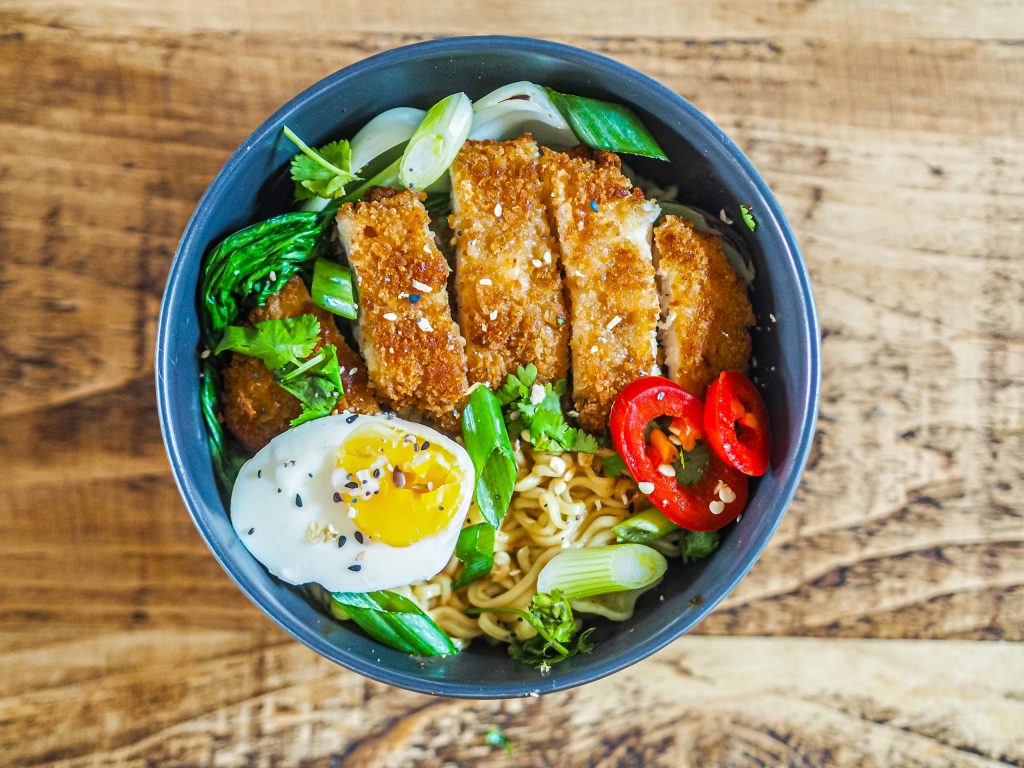 Spicy Chicken and Chilli Ramen
Ingredients:
Moy Park Breaded Chicken Mini Fillets
Noodles
Egg
Pak Choi
Chilli
Coriander
Sesame Seeds
Spring Onion
Method:
This is a super quick and hearty dish where you pretty much prepare all your ingredients separately and then they come together at the end as you build the meal. If you're fancying something hot and warming then this dish is perfect.
Pre-heat your oven and prepare the breaded chicken fillets as per the pack instructions. In the meantime you can prepare the rest of the meal. I actually like to make this with packet noodles as you can get some really good authentic ones that taste amazing already and are really easy to make. Simply heat the noodles and add any of the sachets and sauces they come with. You can also do this with egg noodles if you prefer. Stir fry your pak choi (or any other veg you might like to add) and boil your egg. I like mine soft boiled but you can obviously have it however you like. Finally, chop up your garnishes – I added spring onion, fresh chilli and coriander. Once the noodles are ready, add to the bowl and top with all the other ingredients. I finished the dish with a sprinkle of sesame seeds.
Hopefully they give you some quick and easy breaded chicken meal ideas! Great to have in the fridge and super versatile for meal prepping.
LL x
*This item was gifted. As ever, all opinions are my own.