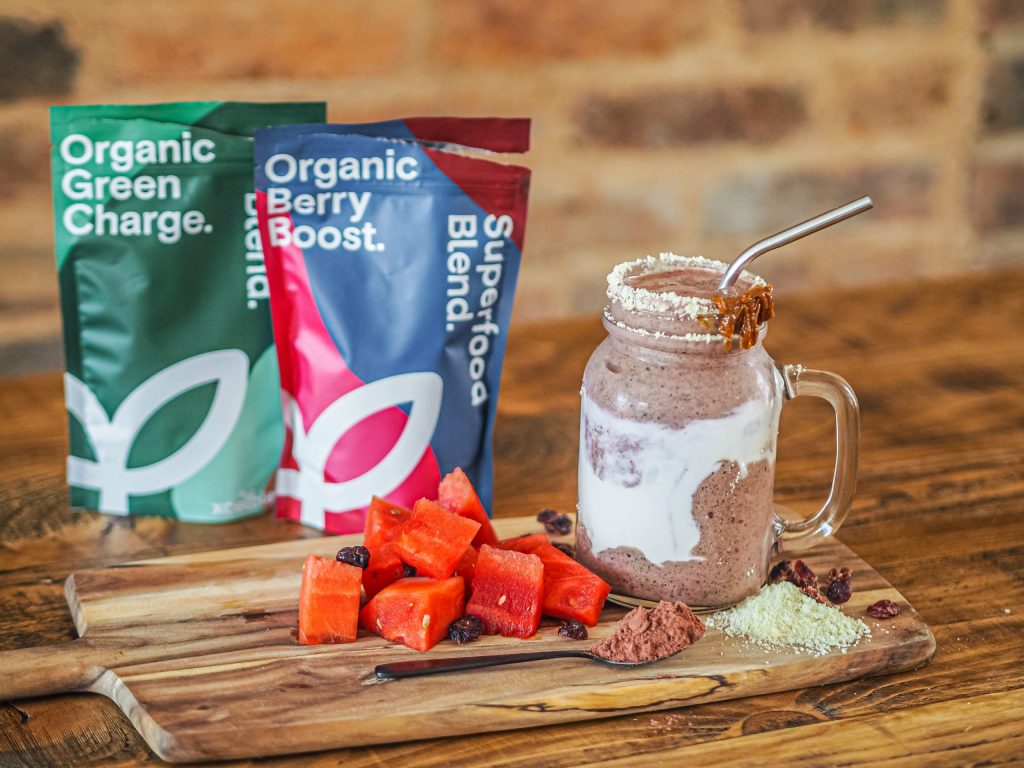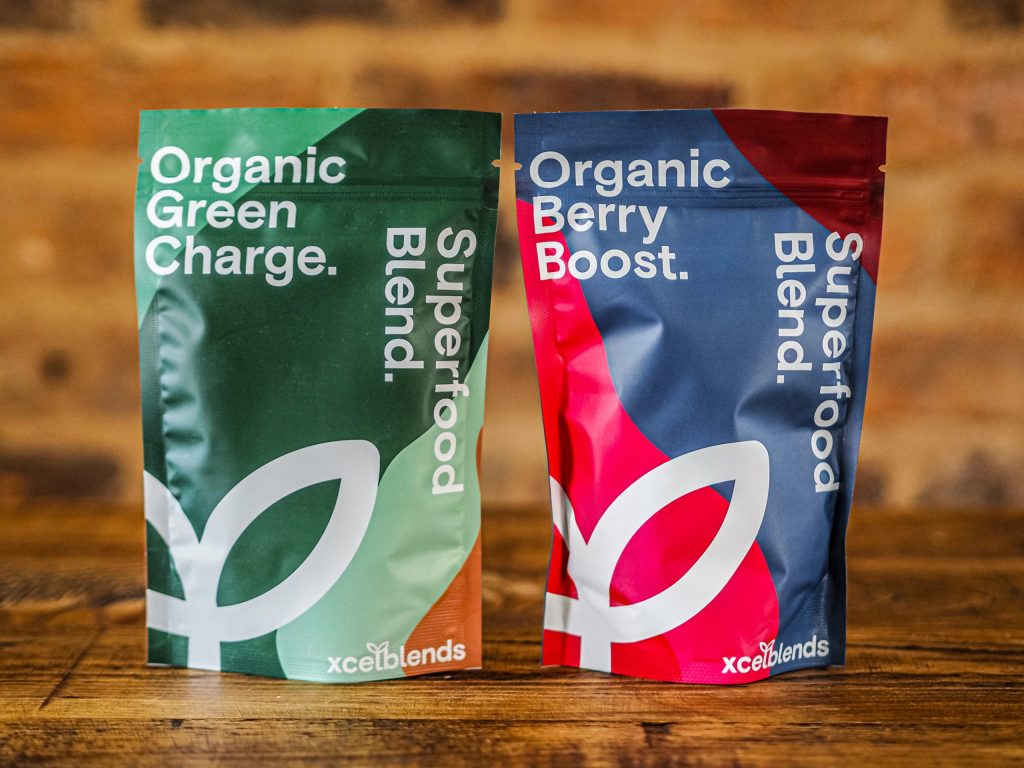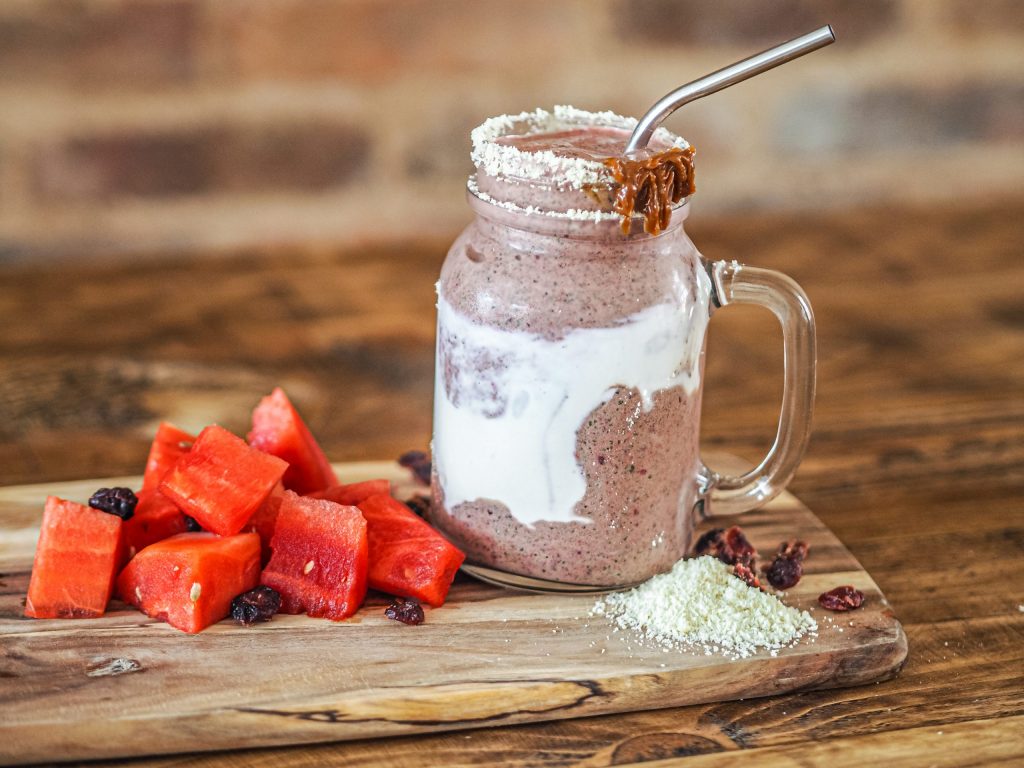 Healthxcel Superfood Blend – Organic Berry Boost
You might have seen my recent post with Xcelblends, where I shared my recipe for a berry green smoothie bowl. Well… I'm still trying to boost my diet with as many superfoods and nutrient dense meals as possible when I can, and I'm sure that will be the case for a while whilst I make the most of restaurants and pubs being open (and opening inside from next week)! I always talk about balance, and I'll never be able to give up my favourite things like pizza and beer, so when I do have healthier meals I try to make sure I'm getting as much goodness from them as possible. I also tried the Organic Berry Boost from the Healthxcel Superfood Blends, and wanted to share another recipe with you for a delicious and healthy breakfast.
But first, let me tell you about the incredible ingredient that is the Organic Berry Boost powder! It contains 7 powerful superfoods and nothing else. There are nutrient-dense fruits like Goji berries, Acai, Lucuma, Blackcurrant, Baobab adaptogens like Reishi mushroom, and the highly nutritious root vegetable, Beetroot. It is organic and vegan accredited, and has no sweeteners, additives, fillers or preservatives. The ingredients are antioxidant rich, perfect for those who struggle with energy and fatigue, and also help promote calmness & reduce stress and improves skin health too! In short, it's an absolute miracle ingredient!
Who is it good for?
So who should be taking this? You could consider adding this into your diet if you:
Don't consume enough fruits and vegetables
Have a poor diet living a stressful and demanding lifestyle 
Want to have a boost in energy and improve overall wellbeing
Are an athlete or attend the gym and are looking for an extra boost of nutrients
Want to maintain a healthy lifestyle while boosting immunity
Have inflammatory conditions and need extra antioxidants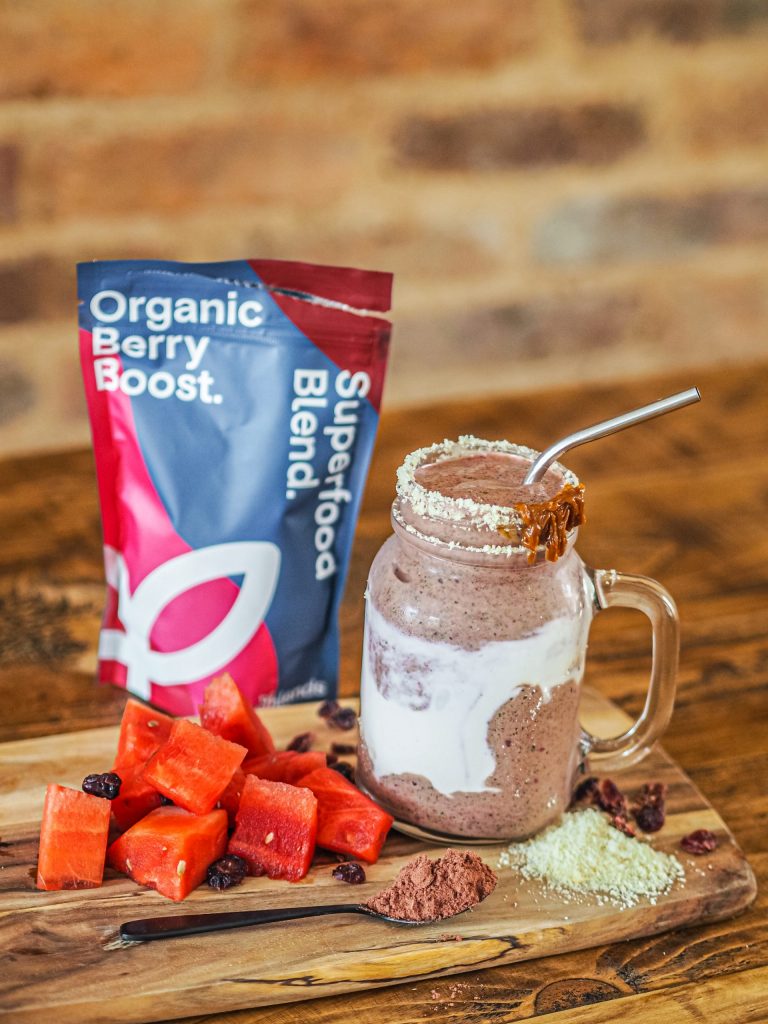 Recipe
So this time I made a berry cheesecake layered jar. This makes the perfect breakfast or brunch; its really filling and packed with goodness. It would also make a great healthy dessert if you're looking for something to satisfy your sweet tooth after a meal.
Ingredients:
Healthxcel Superfood Blend Organic Berry Boost
Frozen berries (or whatever fruit you prefer, but preferably frozen)
Greek Yogurt
Ground Almonds
These are the base ingredients, but you can definitely play around with whatever you have in the kitchen at home. Simply blend the berries (or fruit) with the Organic Berry Boost powder and a splash of milk to loosen it up. Similarly to the green smoothie bowl I made, you can also add protein powder here if you like. Ideally it will be a thick consistency rather than a juice/smoothie so you can scoop and layer it in the jar. Then all you need to do is build it with your other ingredients! I added layers of the fruit, then the greek yogurt for creaminess, then ground almonds for some crunch and a little biscuitty flavour – this is what I use to give the cheesecake crumb flavour but you could swap this out for something else like granola, oats or other nuts. Et voila! As simple as that. Delicious, filling and packed with nutrients.
You can shop the Xcelblends range here. Let me know if you have any of these recipes a try!
LL x
*This item was gifted. As ever, all opinions are my own.