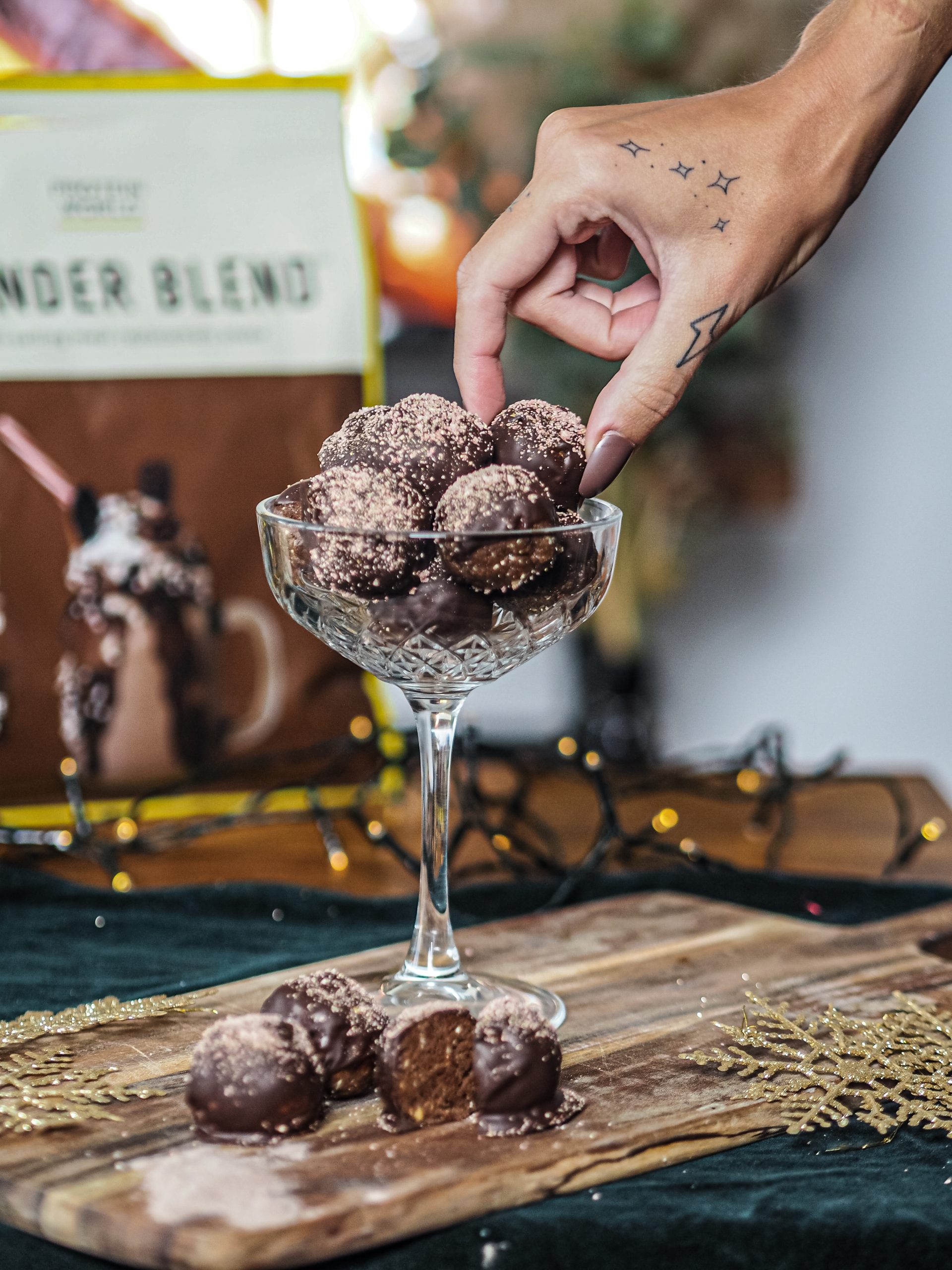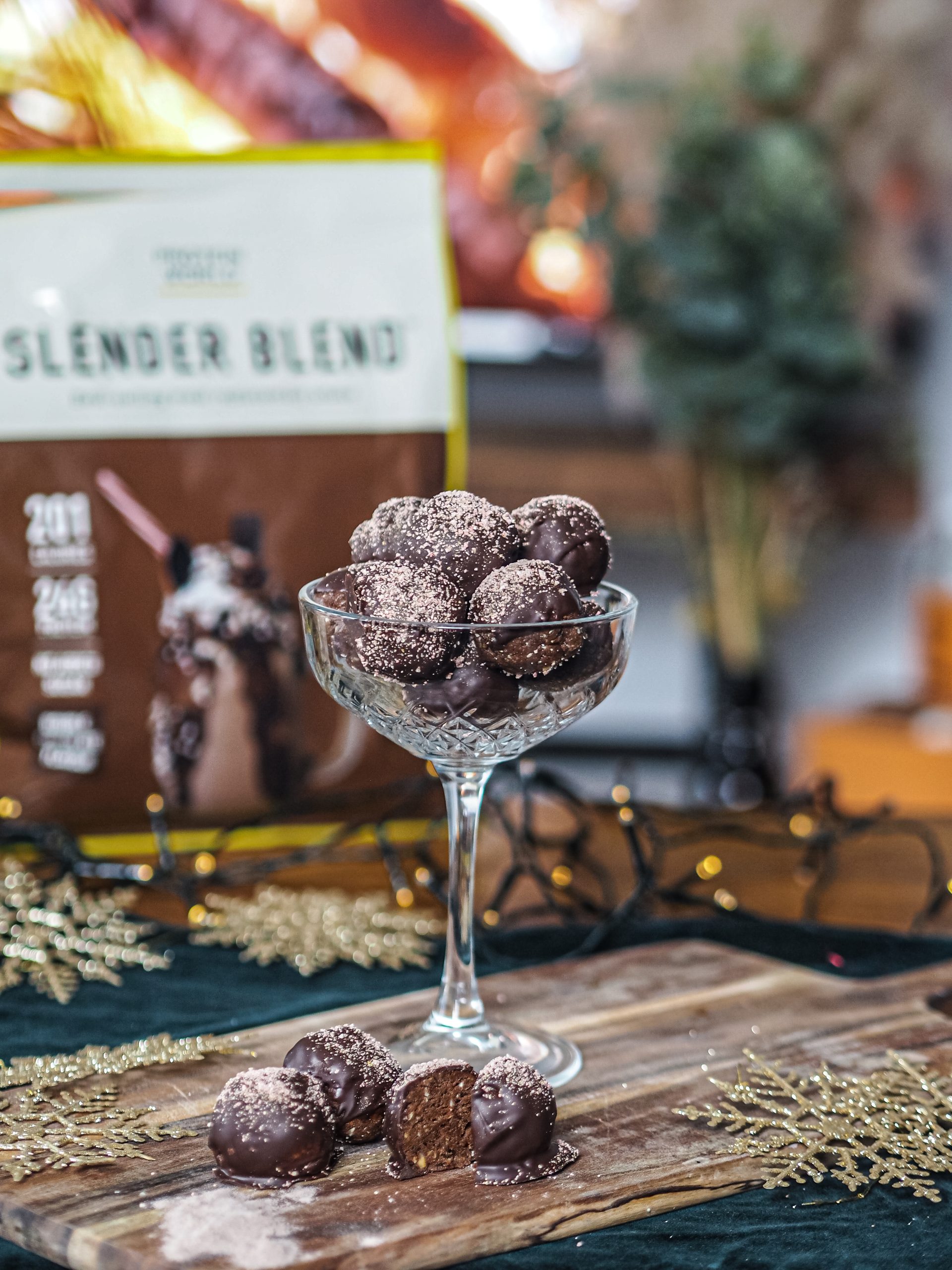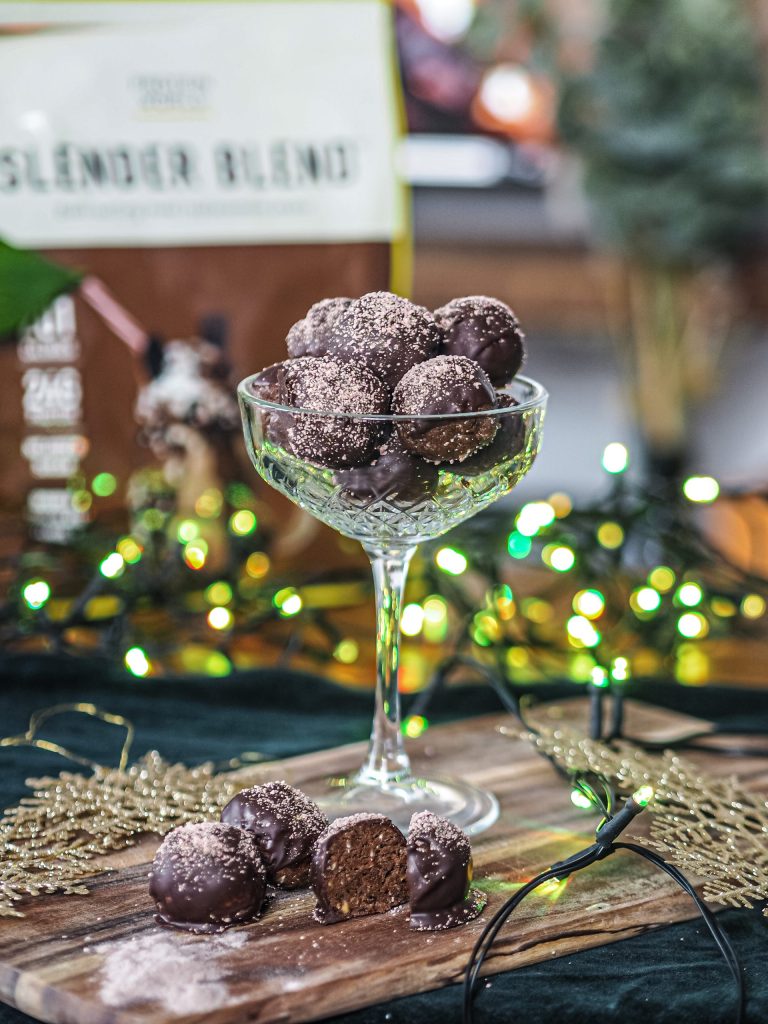 Christmas Chocolate Cinnamon Energy Balls
I've definitely gotten back into making healthy treats again recently, and I wanted to share one of my recent favourites that I've been making for the holiday season. These are my Christmas Chocolate Cinnamon Energy Balls. They taste a little like those delicious lebkuchen cookies that you get at Christmas time, and have been my go-to snack when I have a bit of a sweet tooth. There's a dangerous amount of chocolates and treats hanging around the house at this time of year, so having something that's a bit more natural (but obviously tastes just as good) has helped me curb some of those naughty sugar cravings!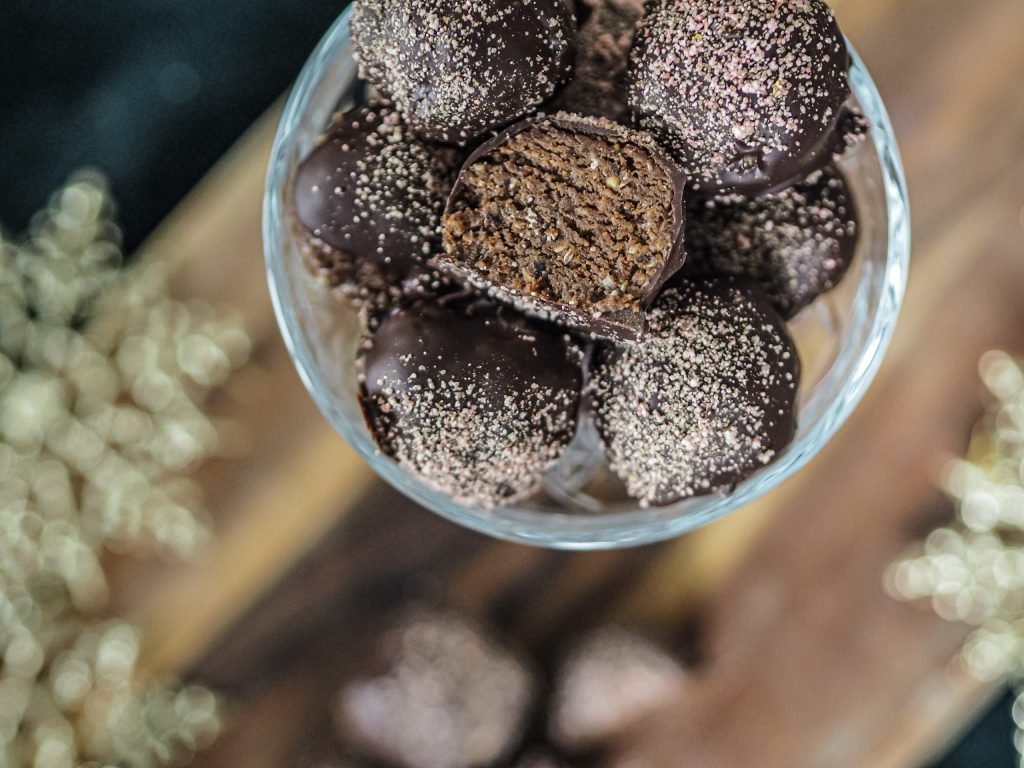 Ingredients
8-10 Medjool dates (pitted)
3 tbsp peanut butter
40g Protein World double chocolate protein powder
1 tsp Cinnamon
1/2 tsp Ginger
1 tbsp Maple Syrup
1 tbsp Chia Seeds
Dark chocolate for coating
Method
All you need to do is add all of the ingredients apart from the dark chocolate into a blender (I like using the Vitamix) and blitz until it comes together. It should roll together into smooth balls without crumbling. If the mixture is too dry and crumbly, add a little more maple syrup. Once its done, roll into balls with your hands, and place onto a tray lined with baking paper. Refrigerate for a couple of hours until firm, and then melt the dark chocolate and pour over or dip – whatever you prefer! I added a little edible glitter for some Christmas sparkle too.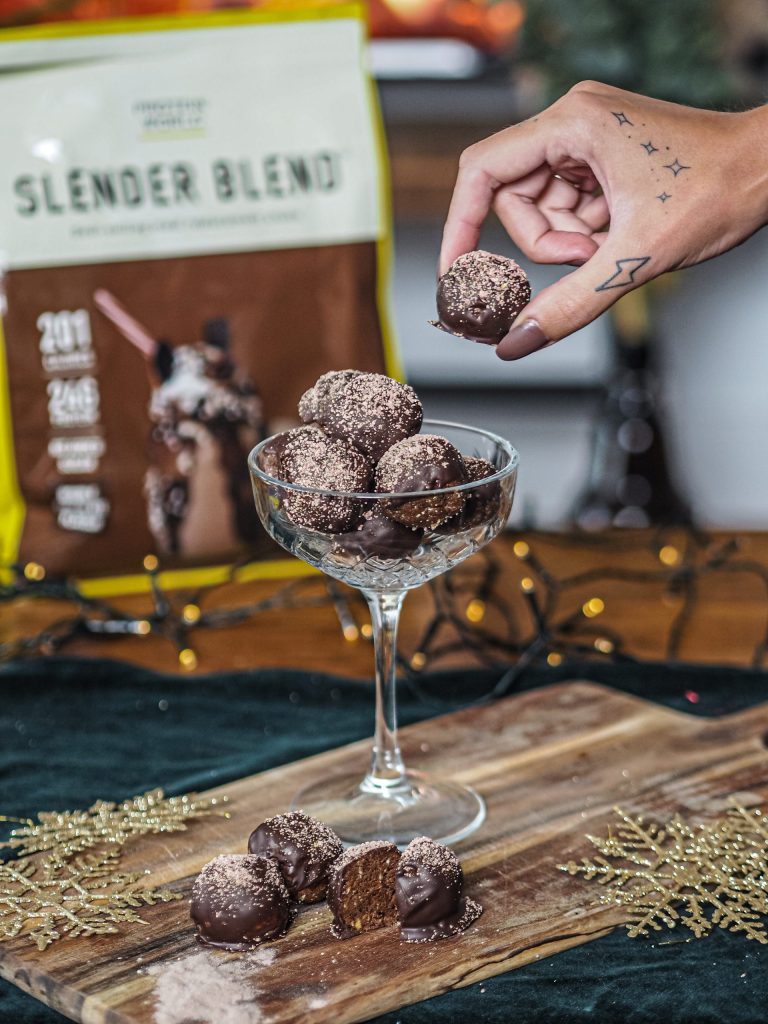 Protein World
This double chocolate protein has quickly become my favourite protein powder. It is genuinely super chocolatey, and I've been having it in smoothies and smoothie bowls, as well as porridge and healthy baking recipes like these energy balls.
You can shop the protein powder here in a bunch of different flavours, and use my code PWLAURAL for money off.
LL x
*This item was gifted. As ever, all opinions are my own.