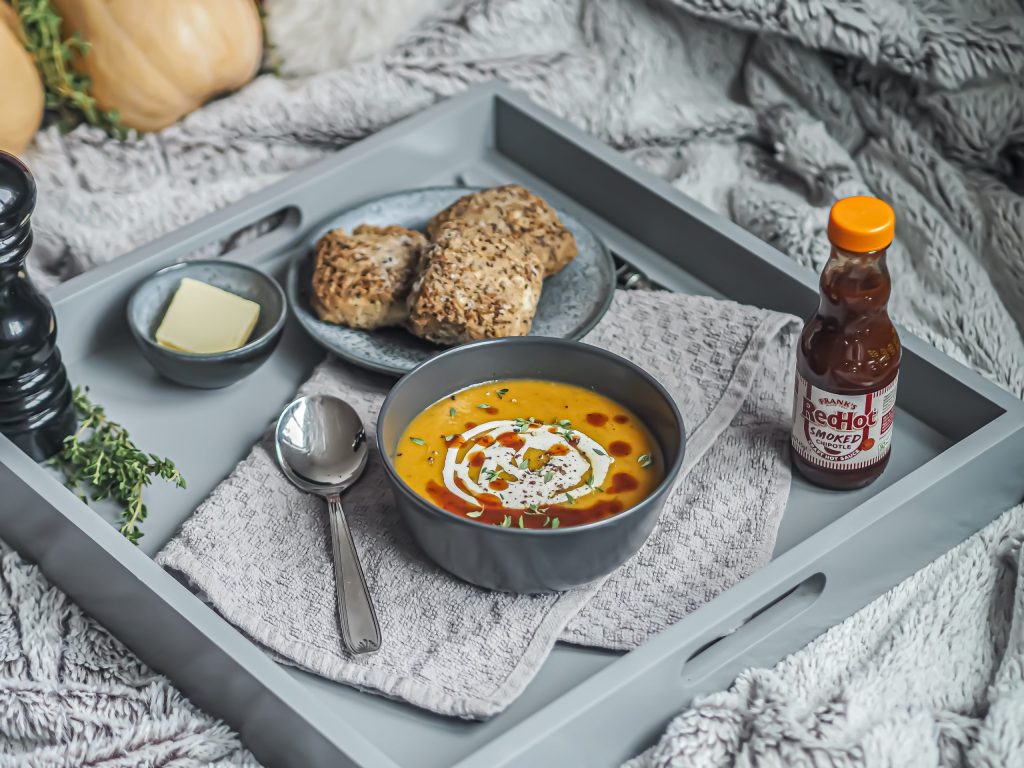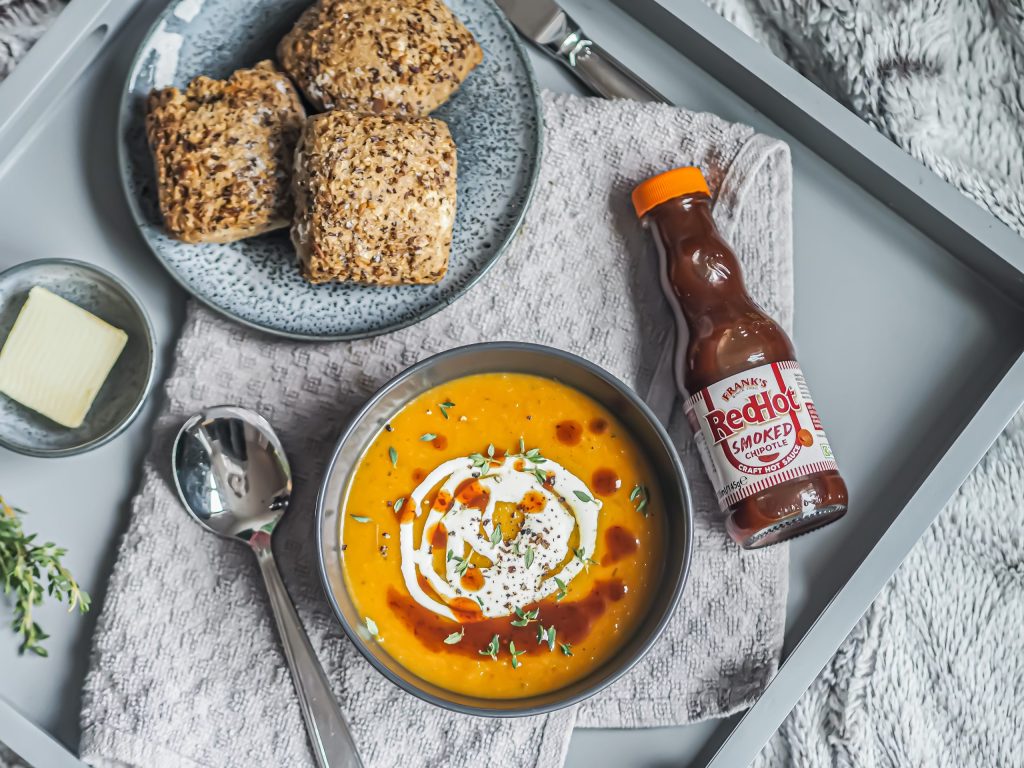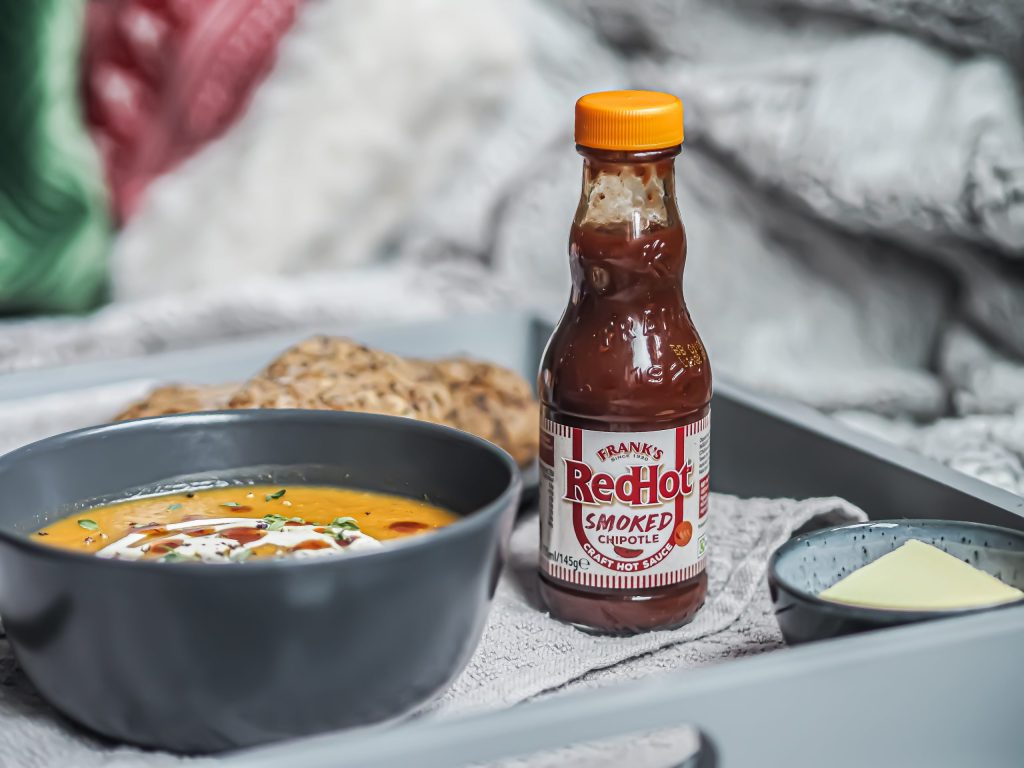 Butternut Squash Soup
I love spicy food and adding a bit of a kick to a lot of my recipes, and now we are in the winter season, it feels even more appropriate to add a little extra heat to my meals. One of my favourite hot sauces is Frank's RedHot®, which is actually the #1 American Hot Sauce brand. And if you didn't already know, in 1964 in Buffalo, NY, Frank's was used to invent the well known favourite – Buffalo Wings.
I recently discovered the Hot Sauce Club, which was recently started with the goal of connecting a community of like-minded flavour and heat lovers. They currently stock a range of products and cool bundles with Frank's RedHot® and Cholula, but have ambitious plans to expand. I use this to shop my favourite hot sauce products, but they also have some great gift ideas on there too.
Since it's got pretty wintery recently, I wanted to share one of my favourite recipes for the season, but with a spicy twist. Soup is obviously a classic winter dish, but I've been using this recipe to add some smoky heat to to an old favourite. You can have this as a warming lunch or dinner, and it's also great for dinner parties or even a festive starter.
Ingredients
2 Butternut Squash
1 Onion
3 Cloves Garlic
1 Red Chilli
Olive Oil
Butter
Salt and Pepper
Frank's RedHot® Smoked Chipotle Sauce
Thyme
Rosemary
Vegetable Stock
Double Cream
Fresh bread, to serve
Method
Pre-heat your oven to 160 degrees. Chop the onion and butternut squash into 1-inch pieces and add to an oven tray. Finely chop the garlic and chilli, sprinkle over the tray and add a drizzle of olive oil. Toss until everything is coated and then add the rosemary, thyme salt and pepper.
Roast for 45 mins – 1 hour, or until the squash is soft.
In a deep pan, heat up a knob of butter and then add in the veggies from the tray. Add 500ml vegetable stock and a 200ml double cream, a few glugs of Frank's RedHot® Smoked Chipotle Sauce, then blend until smooth while the pan is simmering over a low heat. You can add more of either the stock or cream to taste, until you have the desired consistency.
Serve with fresh bread and garnish with a drizzle of cream and Frank's RedHot® Smoked Chipotle Sauce, and a sprinkle of thyme leaves.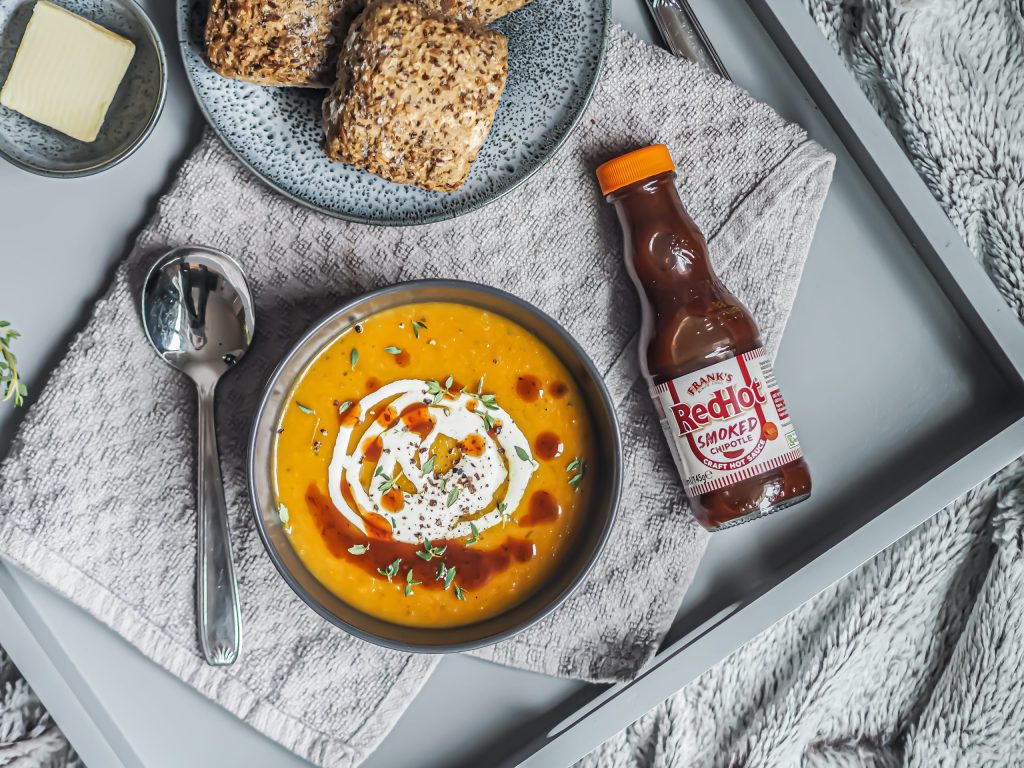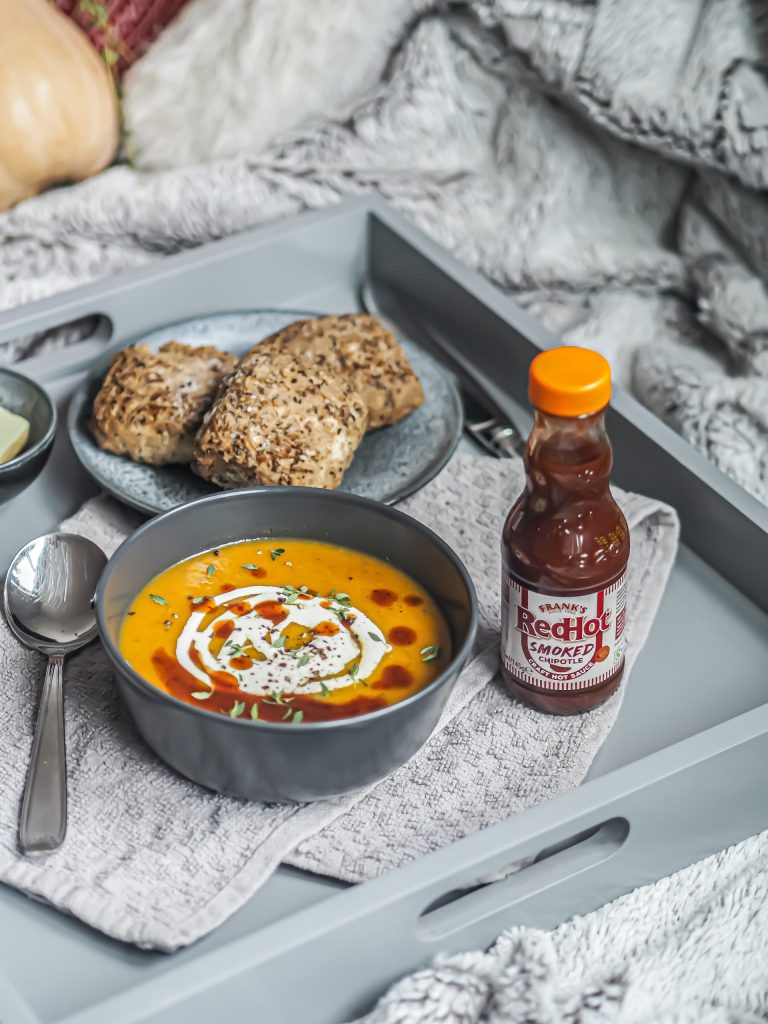 You can head to the Hot Sauce Club website here for more info and to shop.
LL x
*This post contains paid content. As ever, all opinions are my own.