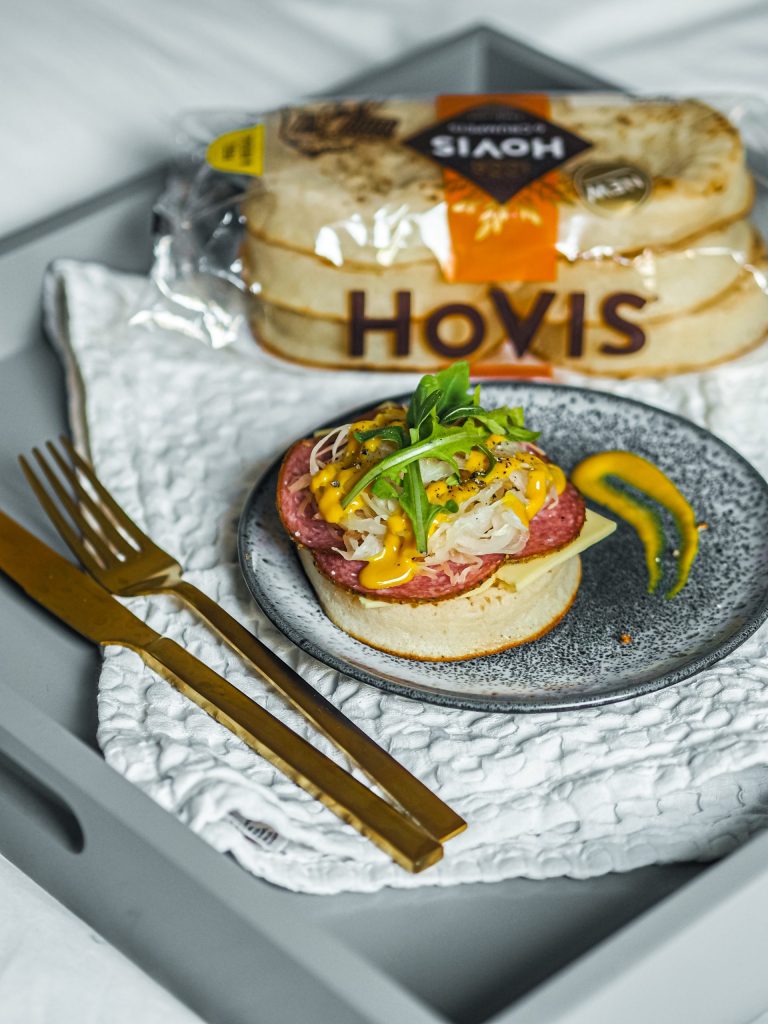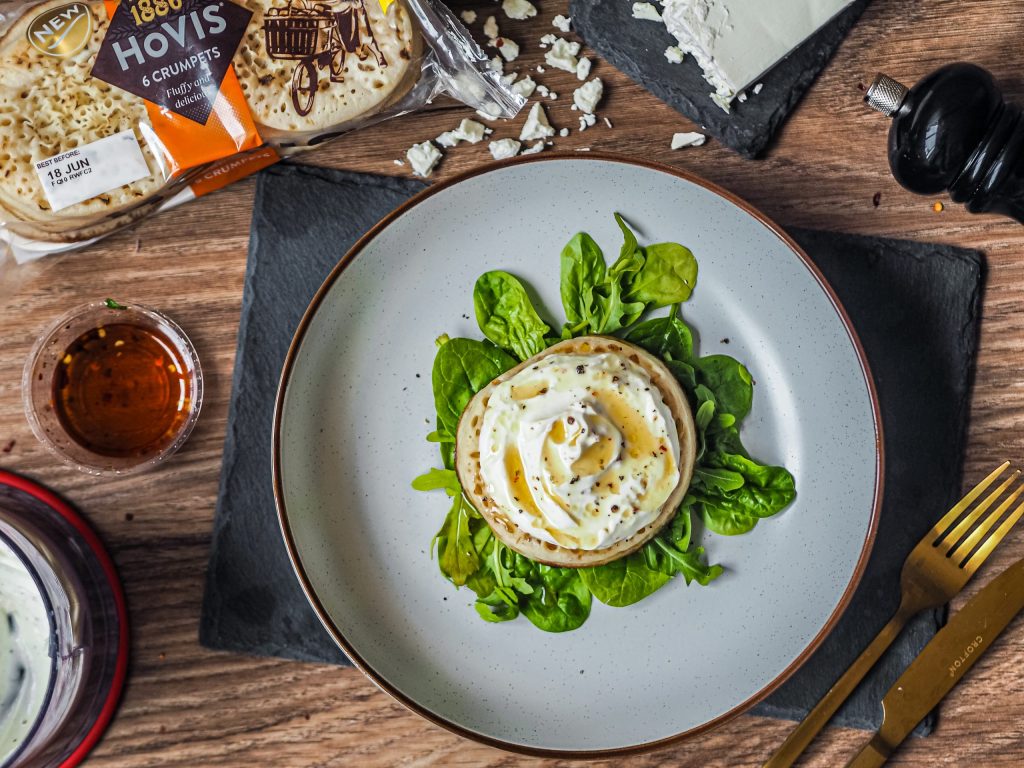 Alternative Crumpet Recipes
Crumpets can often be a bread that aren't regularly considered for other options apart from the classics; toasted with butter or a simple spread. I wanted to share a few alternative crumpet recipes to raise your crumpet game, and hopefully give some exciting recipe inspiration. Here are a couple of quick and easy meals that really elevate the humble but great crumpet.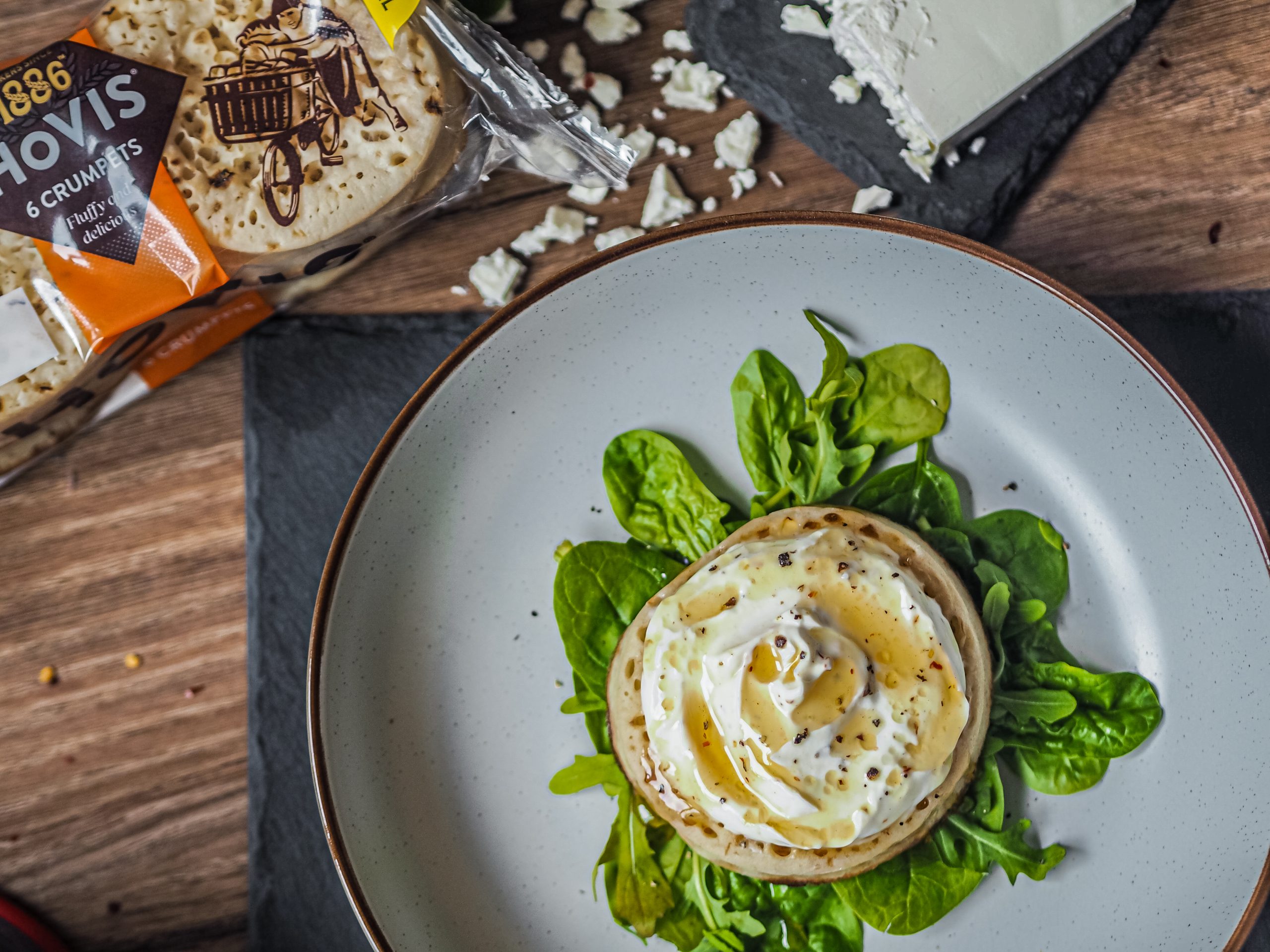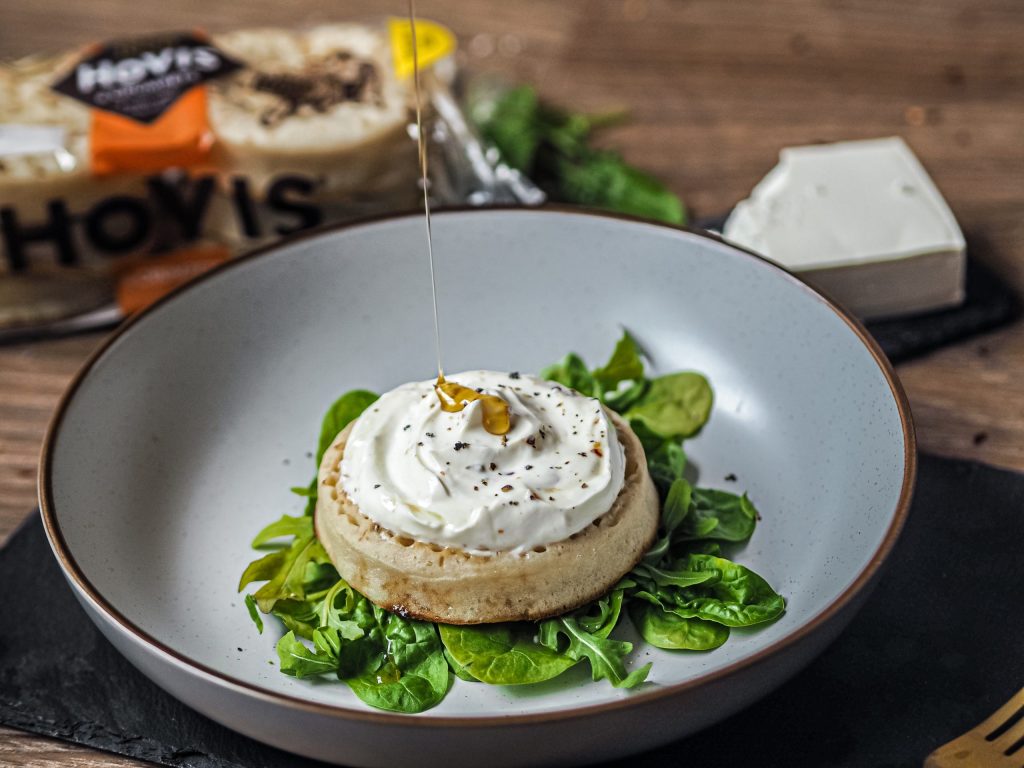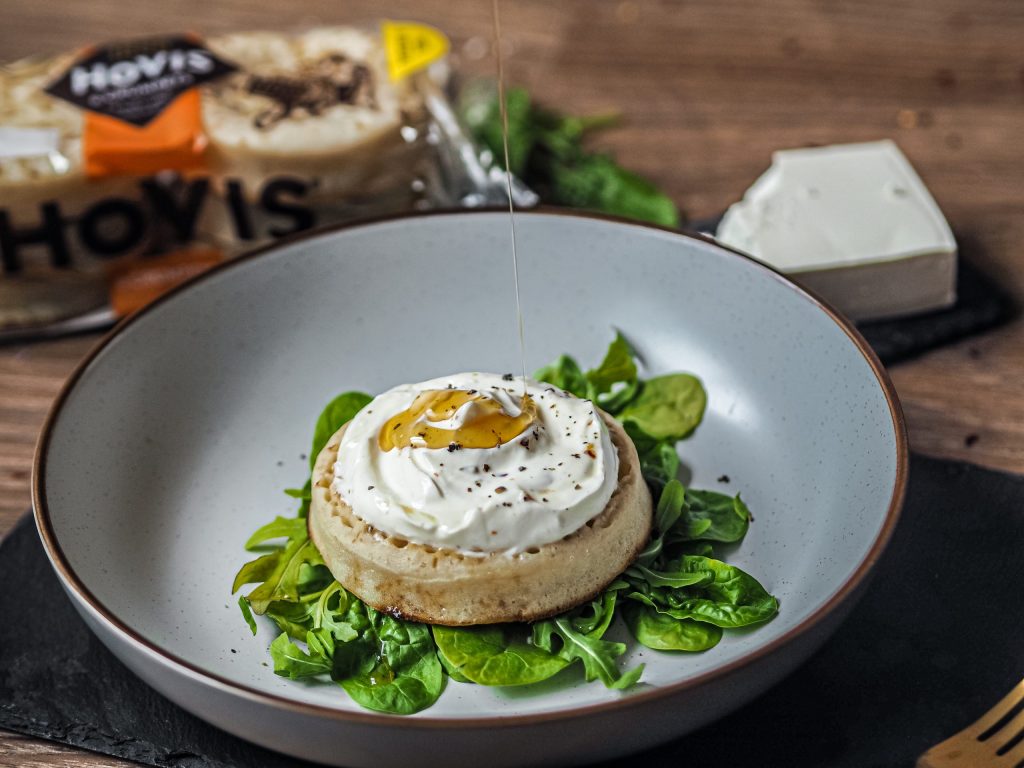 Whipped Feta with Chilli Honey
Ingredients
Hovis crumpets
100g feta cheese
100g greek yogurt
Squeeze lemon
Splash olive oil
Rocket & spinach
Salt & pepper
Chilli Honey
Recipe
Whipped cheese is something I've been seeing pop up more and more on restaurant menus recently. It's a really light and delicious way to serve some cheeses that work well in this style, and of my favourites to make and eat at home is whipped feta. Its super quick and simple too, so as long as you have a blender its really easy to whip up yourself.
Simply pop the feta and greek yogurt in a blender with the salt and pepper, lemon and oil, and whizz until smooth. Then toast your crumpet as normal, and serve with the whipped feta dolloped on top. I served mine on a bed of rocket and spinach, but you can serve with whatever veggies or sides you like. Finally, drizzle over the chilli honey and enjoy!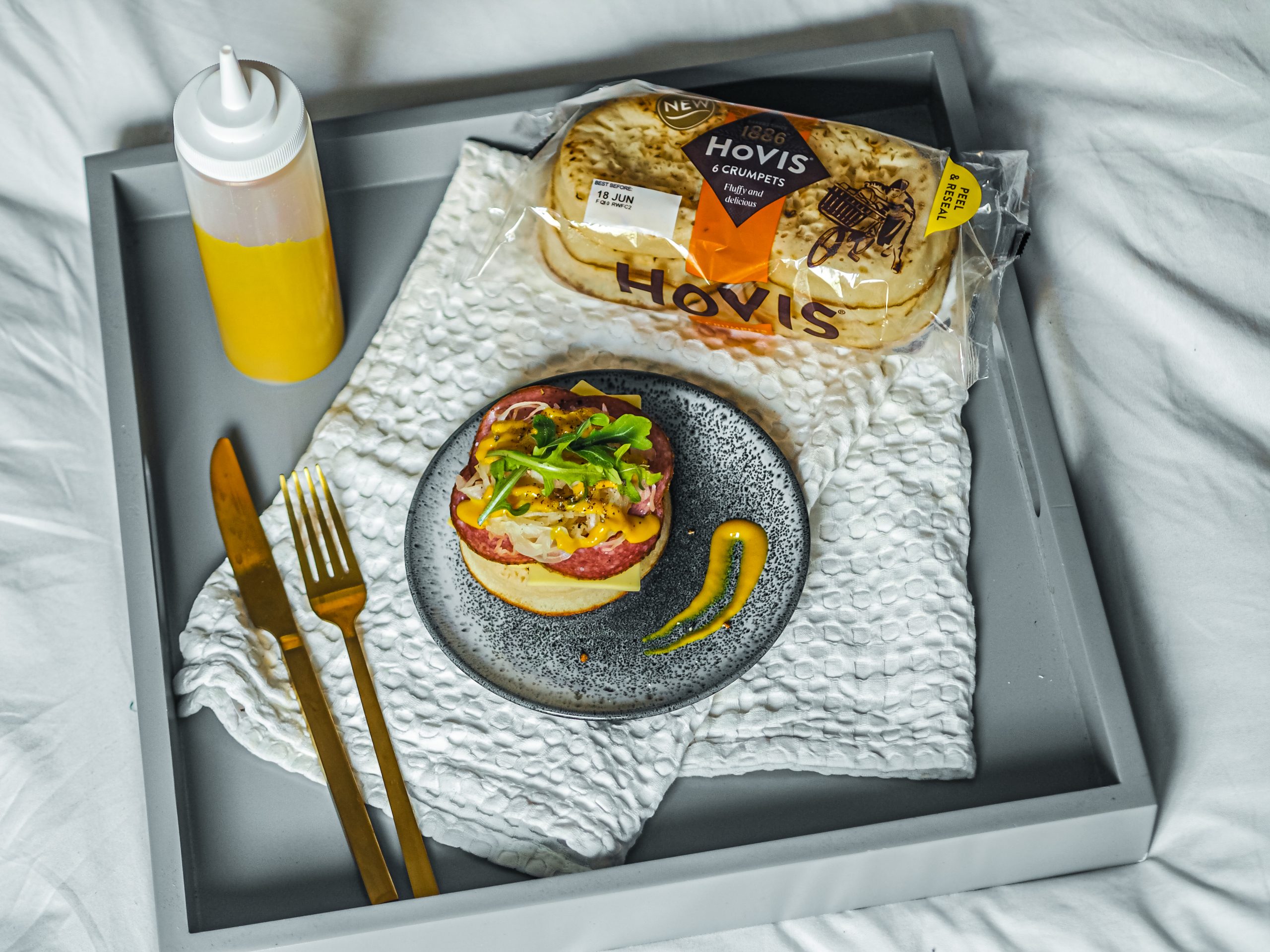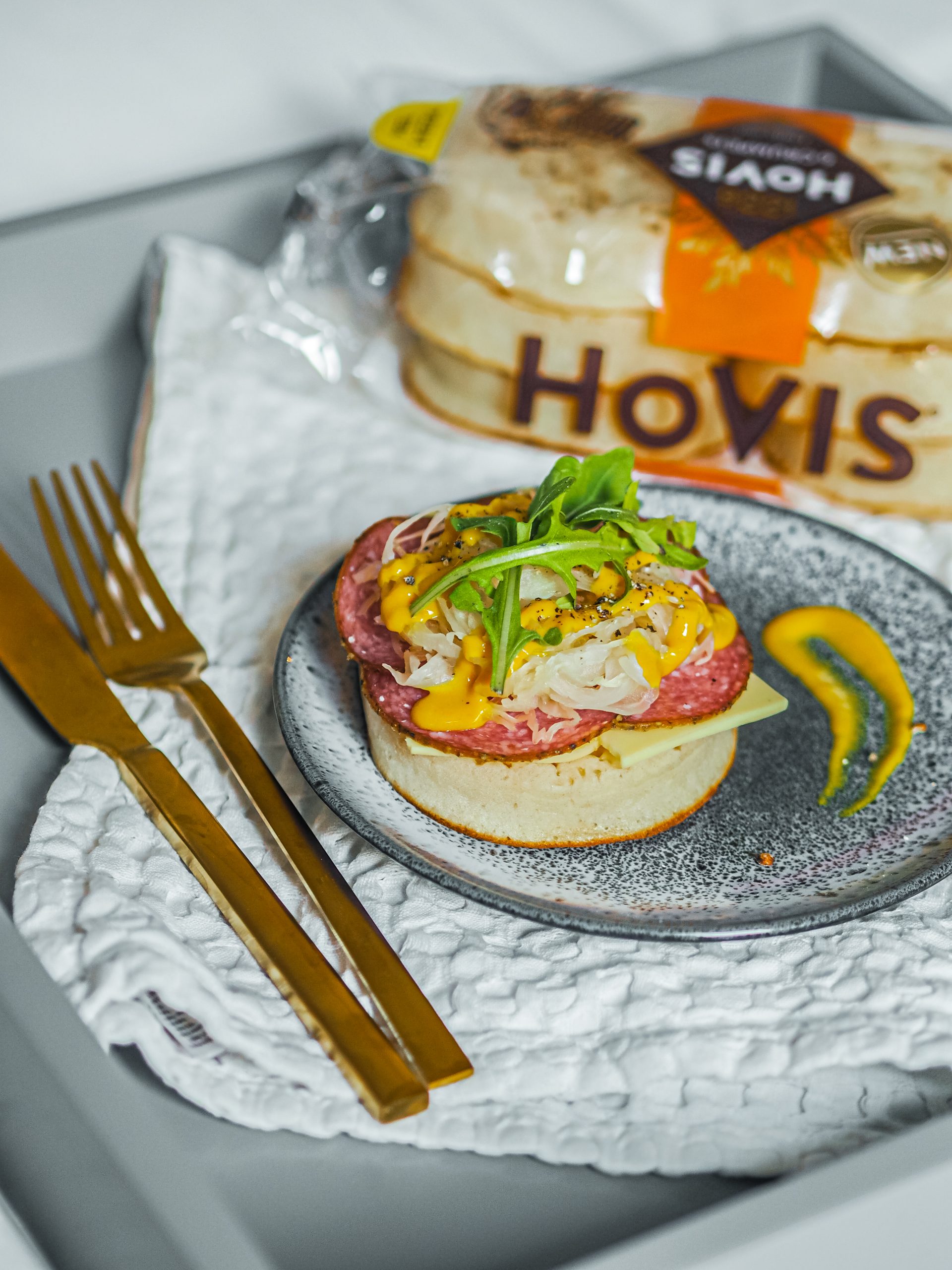 New York Crumpets
Ingredients
Hovis crumpets
Sliced emmental cheese
Salami (or pastrami)
Sauerkraut
American Mustard
Pepper
Recipe
This one is pretty much just a build and eat recipe, so as long as you have all the ingredients, this will be ready in just a few minutes! Toast your crumpet, and then pop it back under the grill with your cheese on to melt it in. Then top with the meat, sauerkraut, a drizzle of mustard and a grind of cracked black pepper.
Get your Hovis crumpets from Waitrose here.
LL x
*This item was gifted. As ever, all opinions are my own.