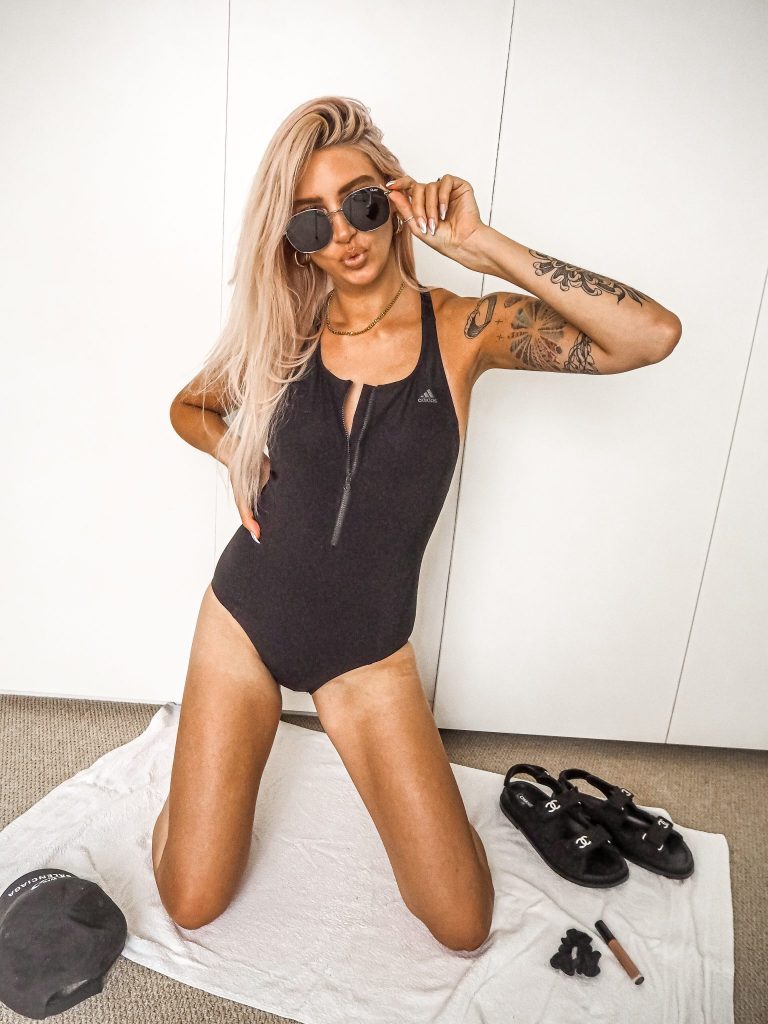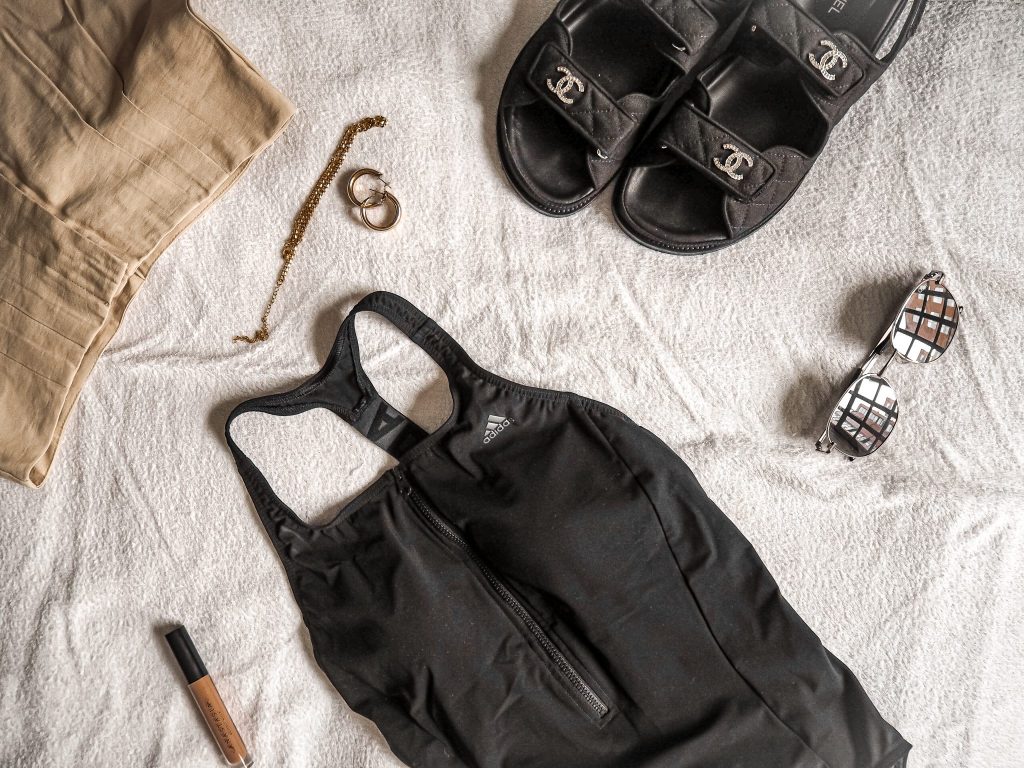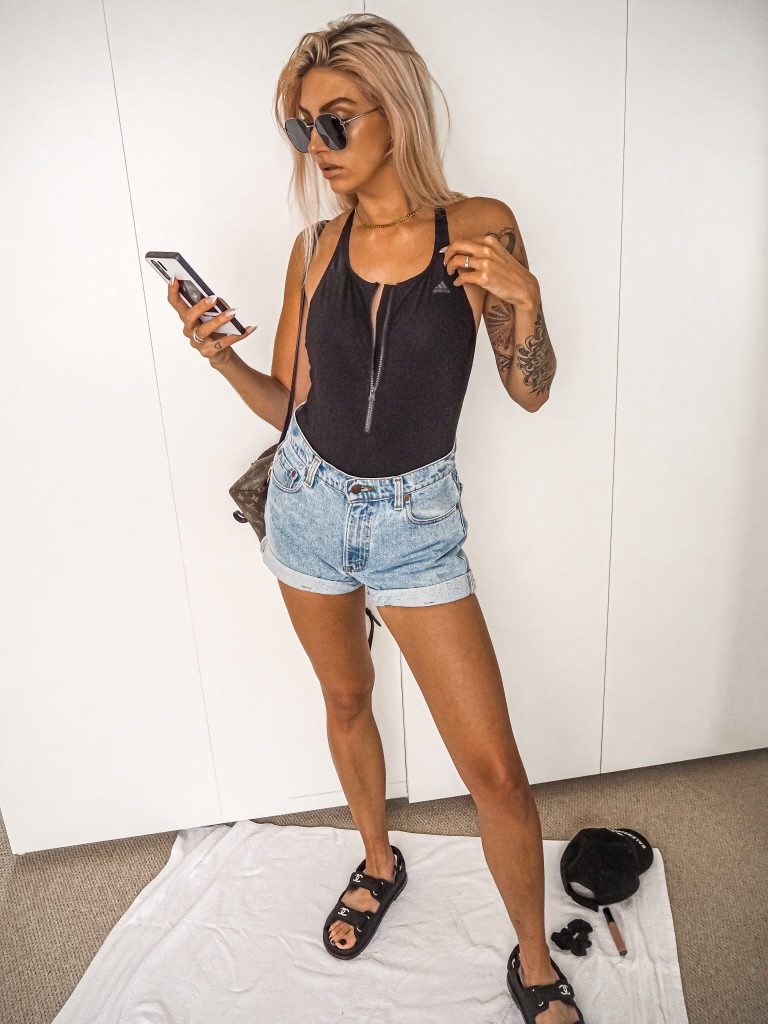 Swimwear365
It looks like this year the closest to a holiday I'll be getting is wearing my newest swimsuit from Swimwear365 at home. I've worked with Swimwear365 a few times and always loved the pieces from their online store. You might remember some of my previous posts with them; I got some cute swimsuits for Bali (here and here), a neon number that I wore in Canada (here), and some chunky Birkenstock sandals (here).
If you've been on their site, you will have seen that they stock a range of clothing, not just swimwear. I was also trying to think of something practical to select from their site; seeing as my 2020 holiday plans are cancelled. However the weather has been pretty good to us, so I thought I'd still opt for something quite summery; just something a little more versatile this year.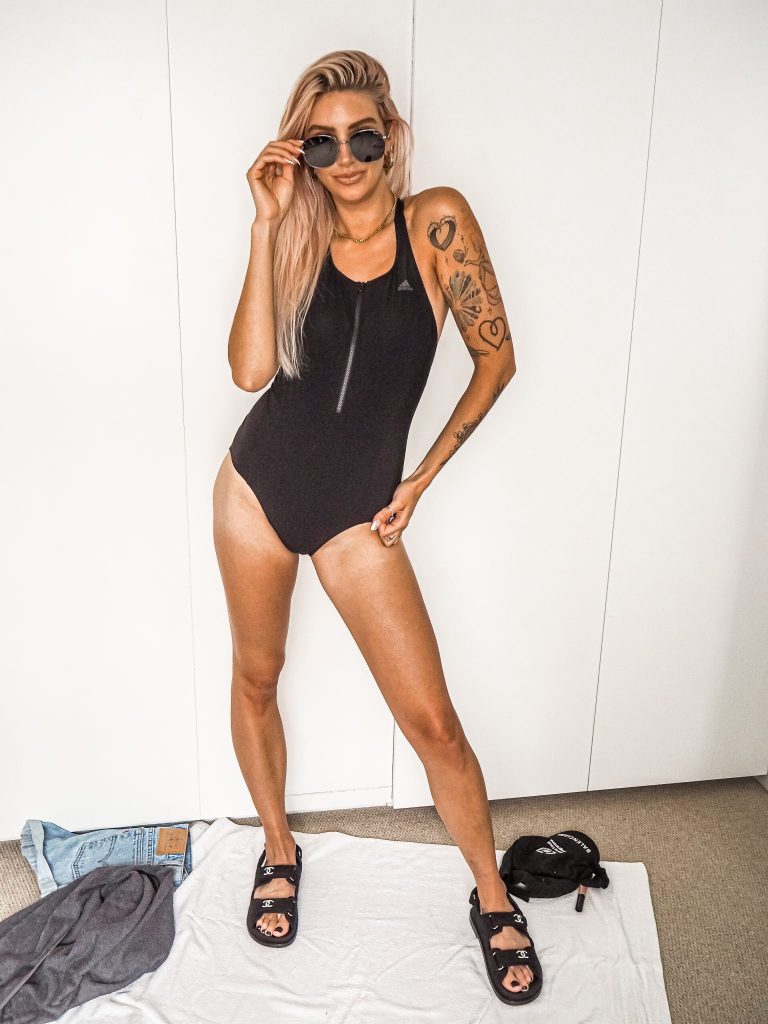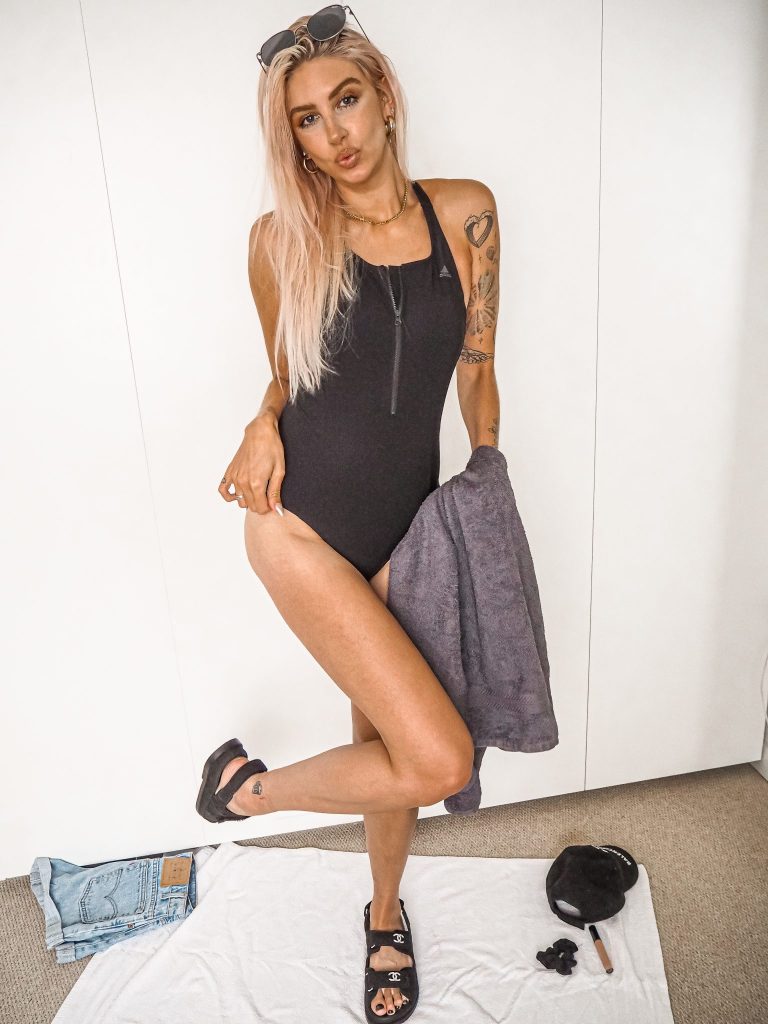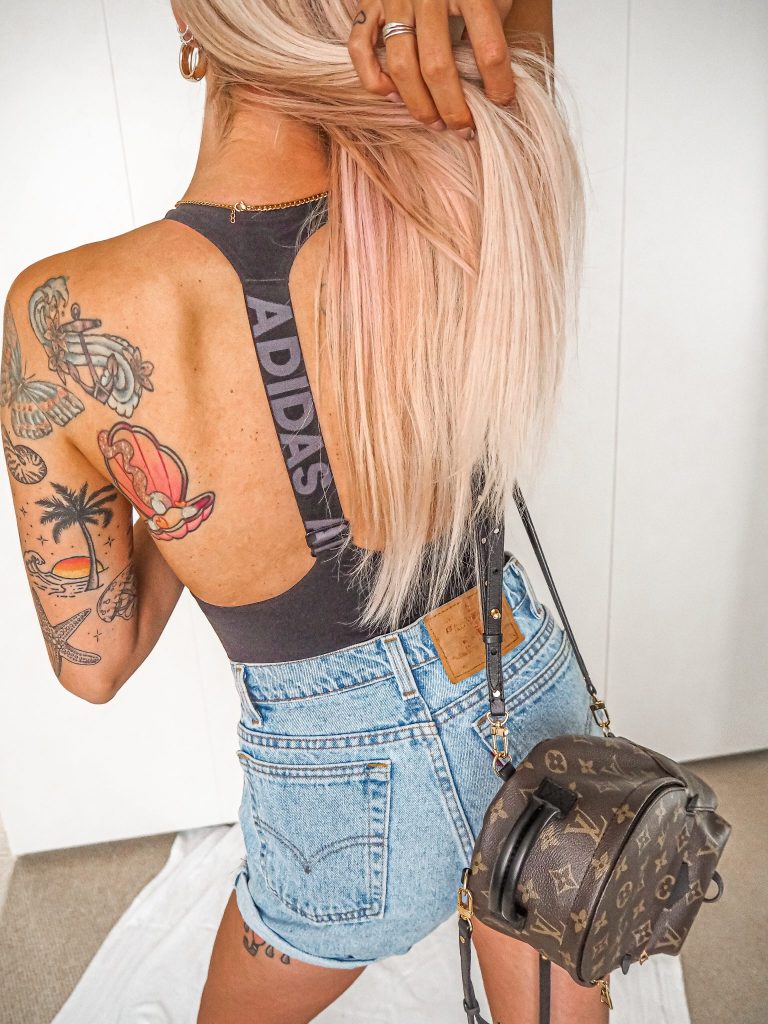 Adidas Swimsuit
I've seen tonnes of athleisure this season. And with lockdown, I've definitely been wearing more comfortable clothes like sportswear and joggers. I've also been reaching for more sports brands, so I thought I'd get a piece that fits in with what I've been styling this season. I chose this cute Adidas Swimsuit with back detail and zip-up front. I know you might be wondering why on earth I've chosen a swimsuit after to complaining about the no holiday thing. But, I think it looks really cool as a bodysuit, so I figured this piece would serve both purposes.
I paired it here with some vintage Levis and my new Chanel dad sandals which are pretty much glued to my feet at the moment. This style could be worn here in the UK when we have good weather, but would also be how I would style this suit for a beach day. Easy outfits like this are a go-to for me on holiday. The suit doubles up as a cute top with shorts, but you're also ready for a dip in the pool so no need to change (clearly I'm lazy too).
I love the shape of the neckline, it's more of a racer style which I find super flattering. I also love the logo strap detail on the back; tops and sweaters with back prints are my fave, so this extra detail was what sold me! The zip makes it easy to get on and off too. We all know swimsuits can be a bit of a nightmare to get off once they are wet! Plus it means you can wear it a little open if you like.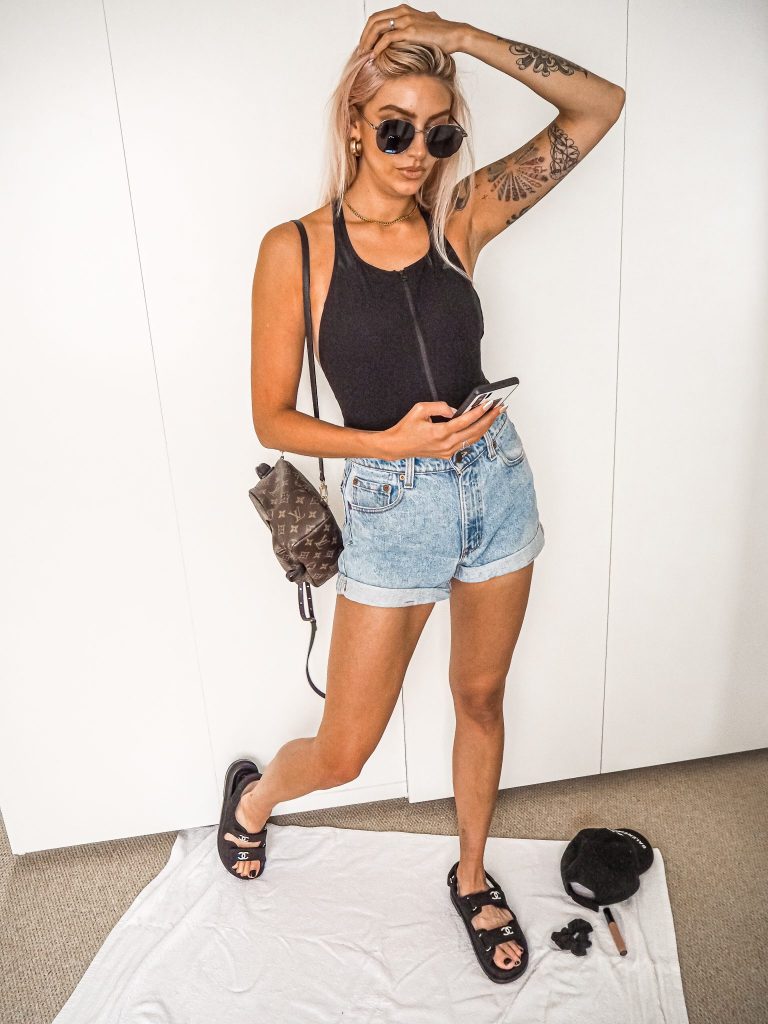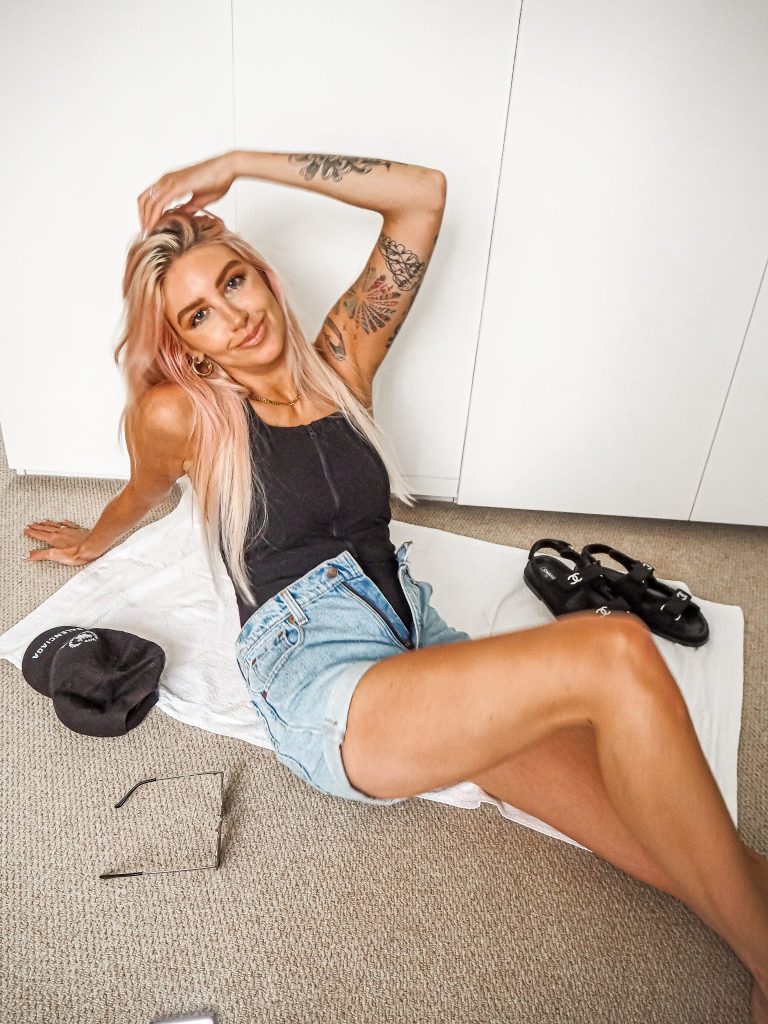 Shop
I'm definitely sad that I won't be holidaying this year. In fact I was just reminiscing over some holiday snaps earlier today. However when Swimwear365 offered me a piece from their store, I thought it would be cool to share how I would style something like this at home, as well as on trips. I also like the idea of spending a little more on a good quality item that you can wear a few ways and get more use out of.
You can shop the Swimwear365 site here for swimwear, accessories, shoes and more.
LL x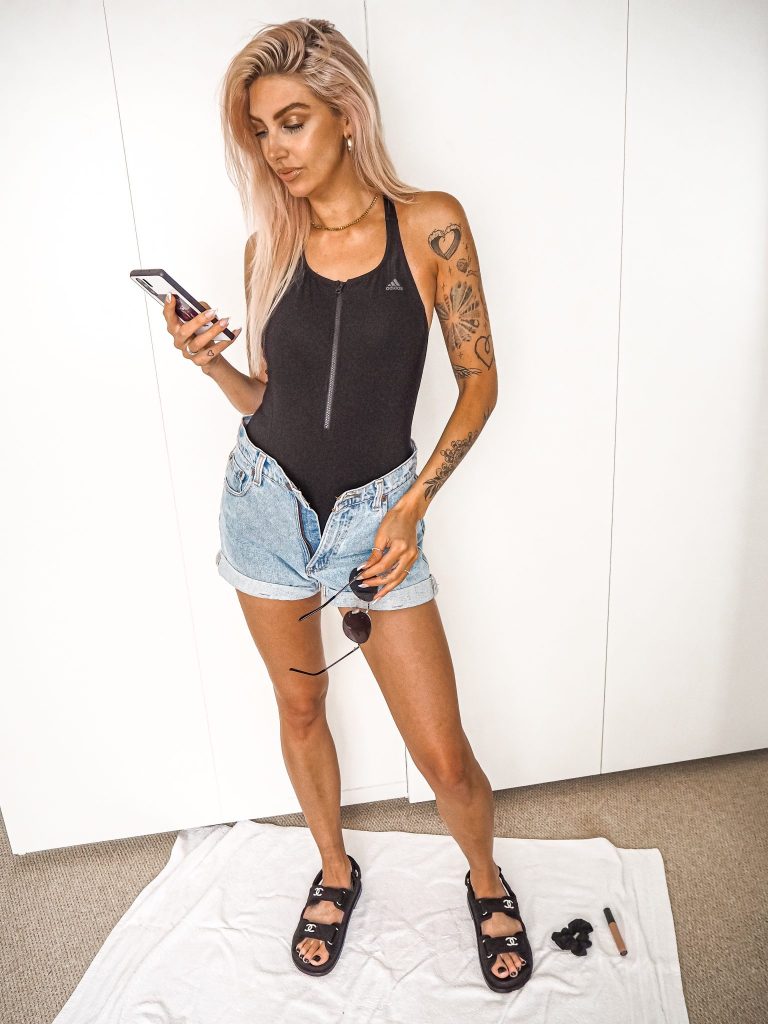 *This item was gifted. As ever, all opinions are my own.