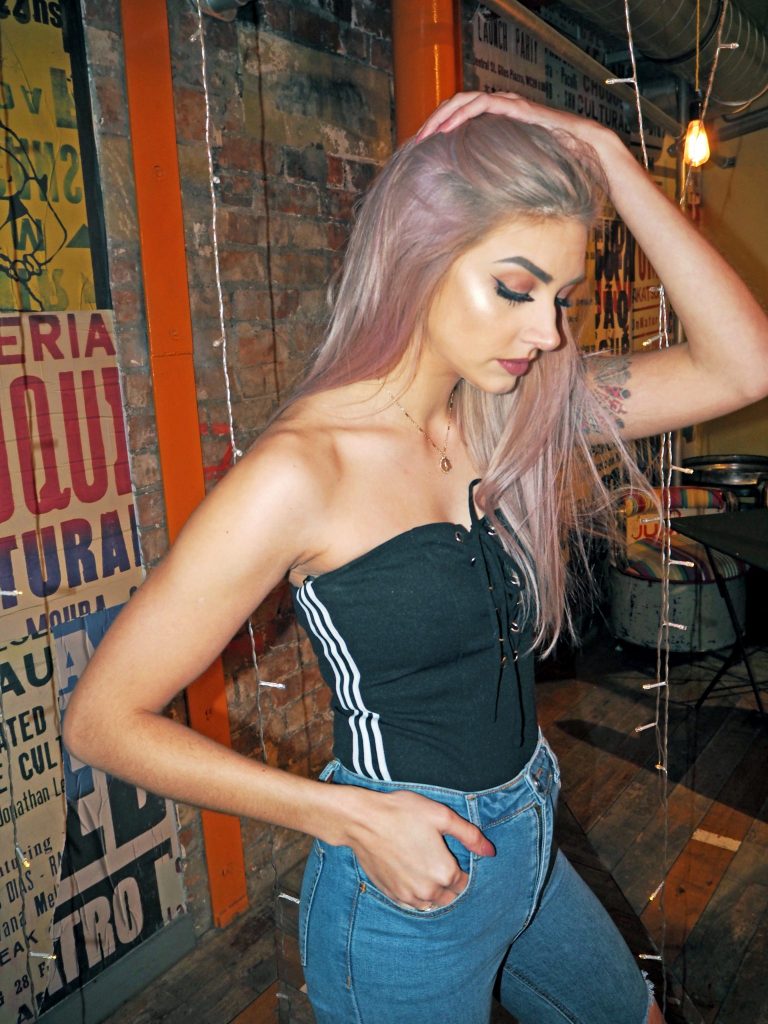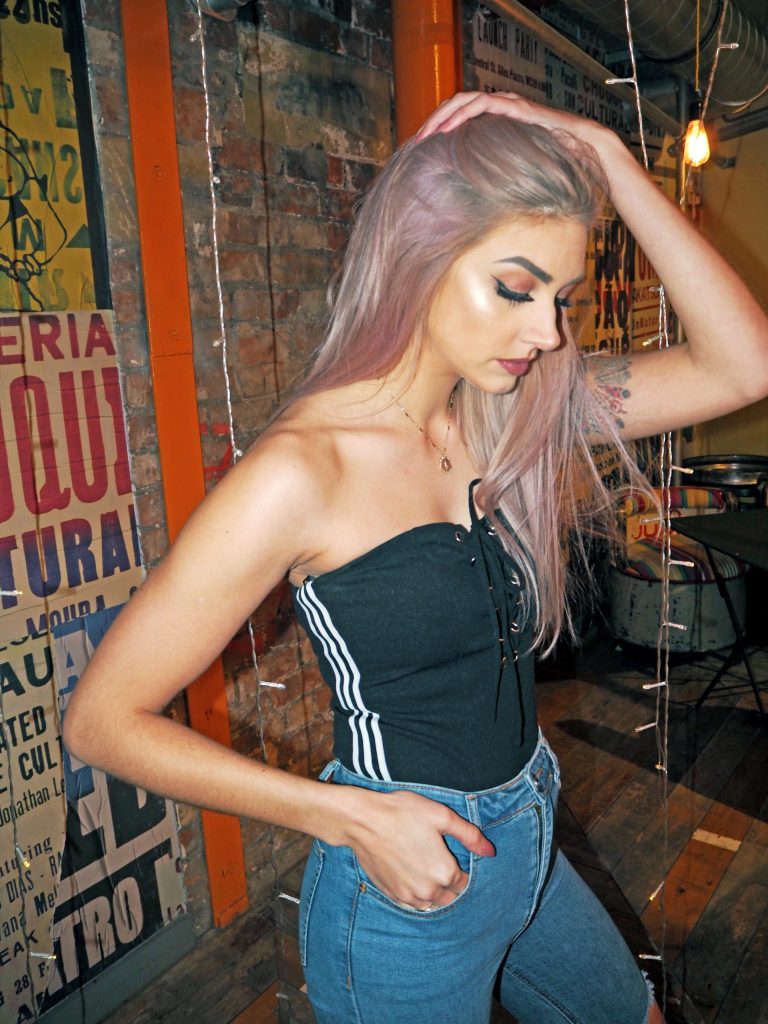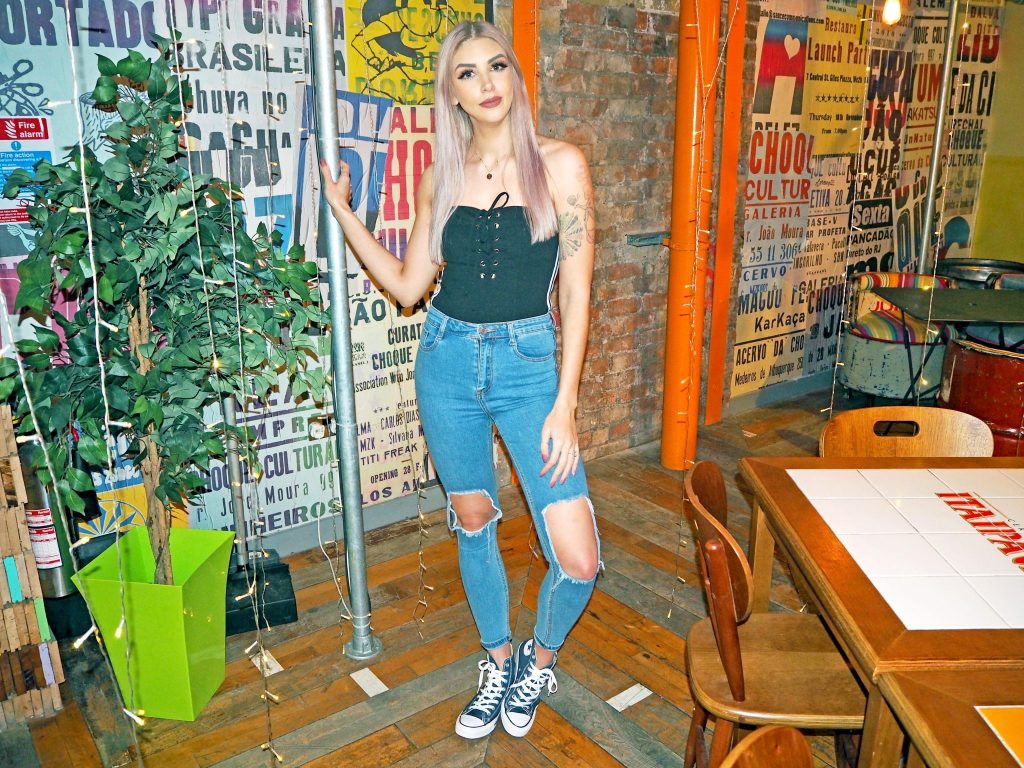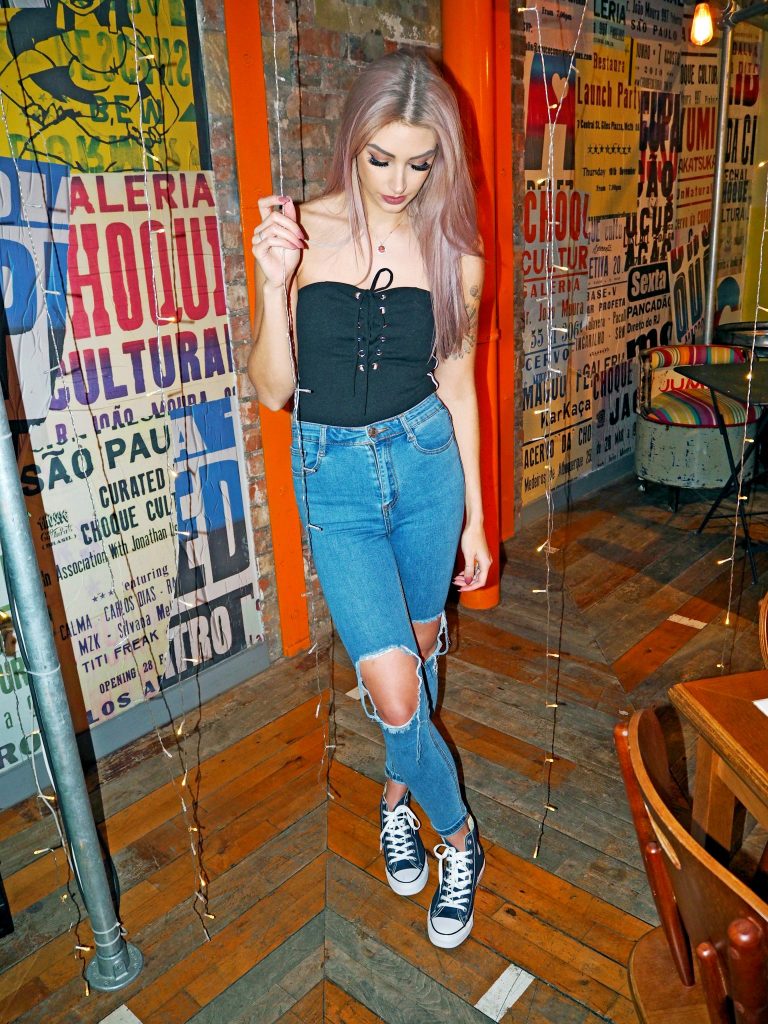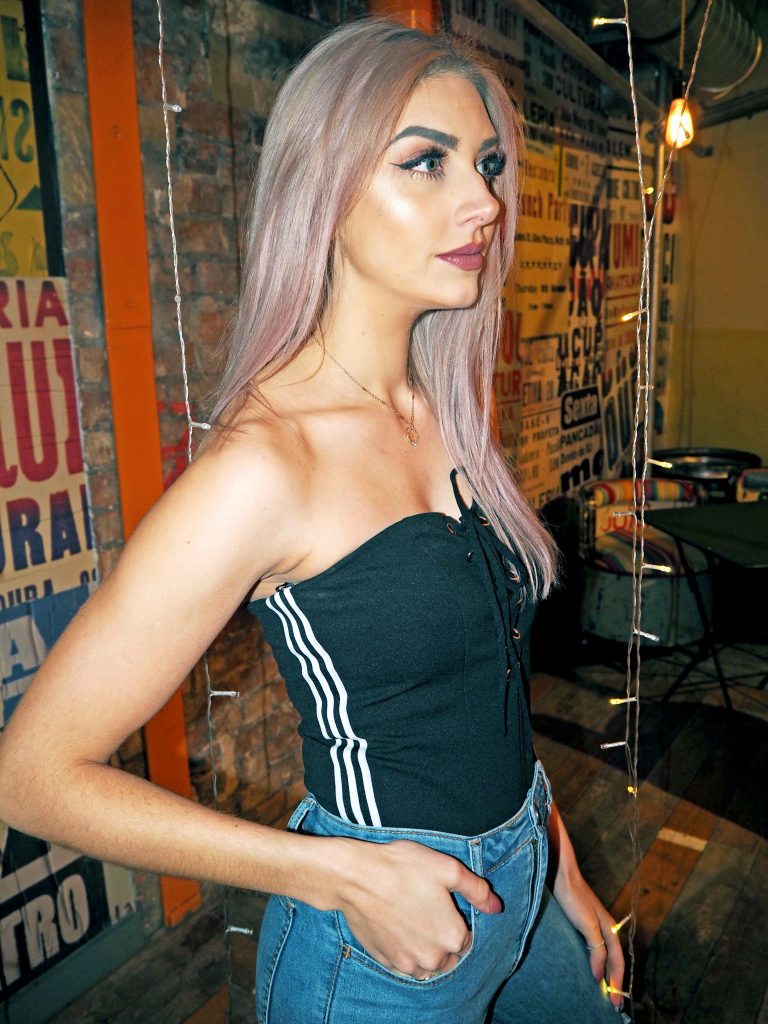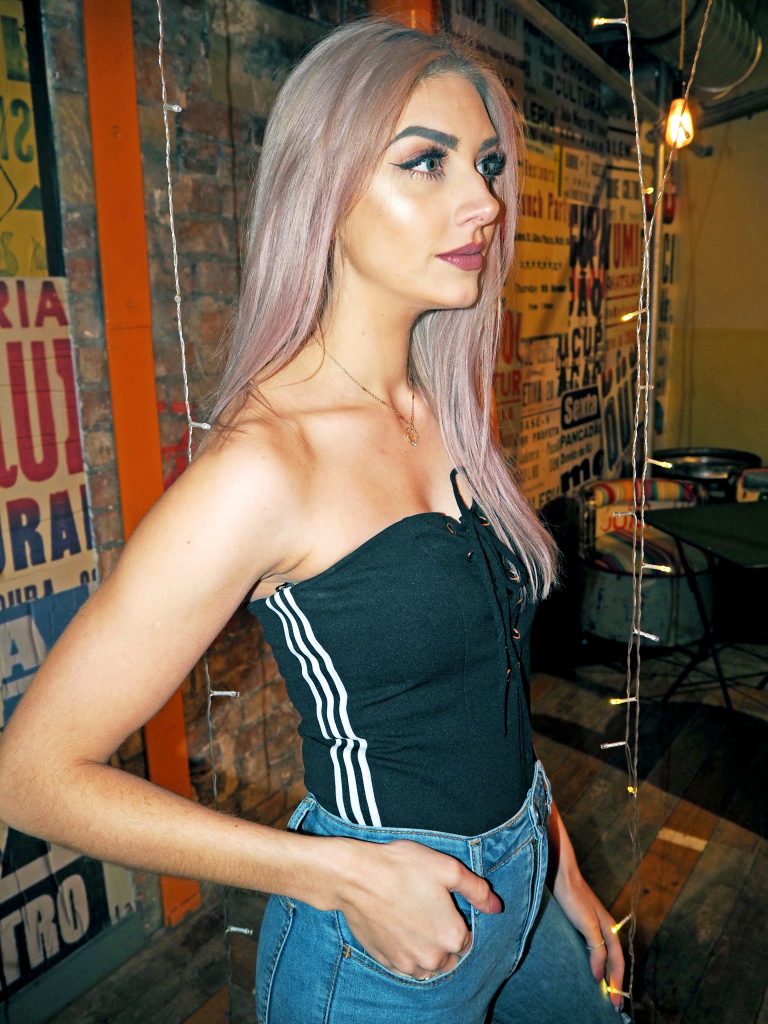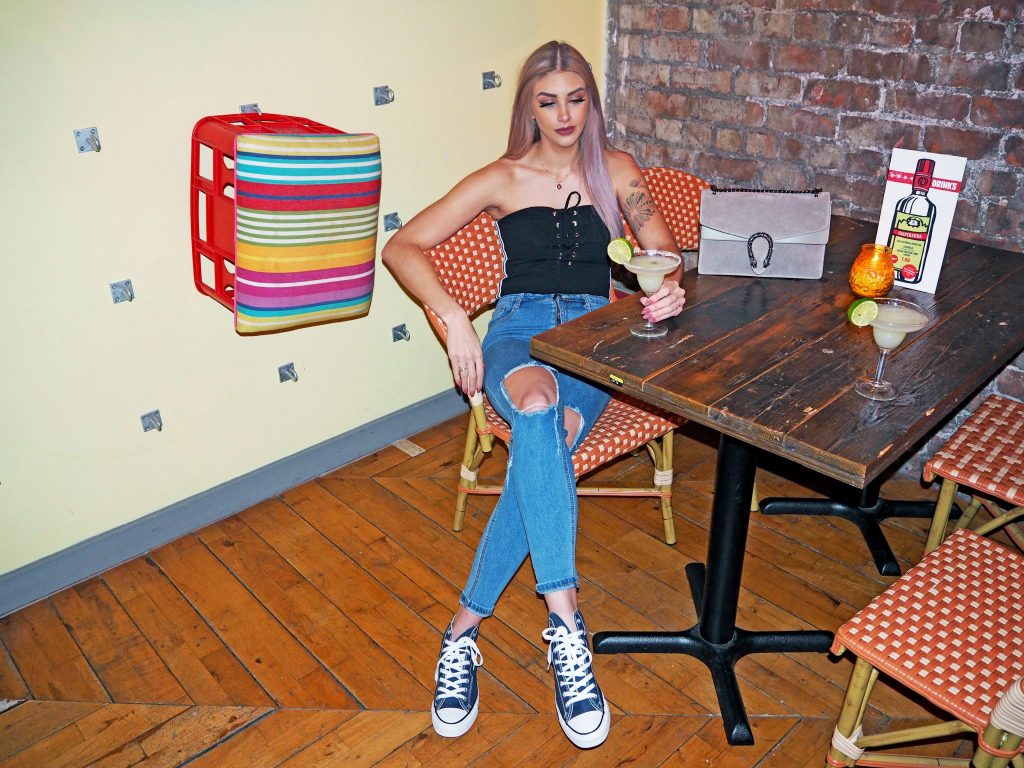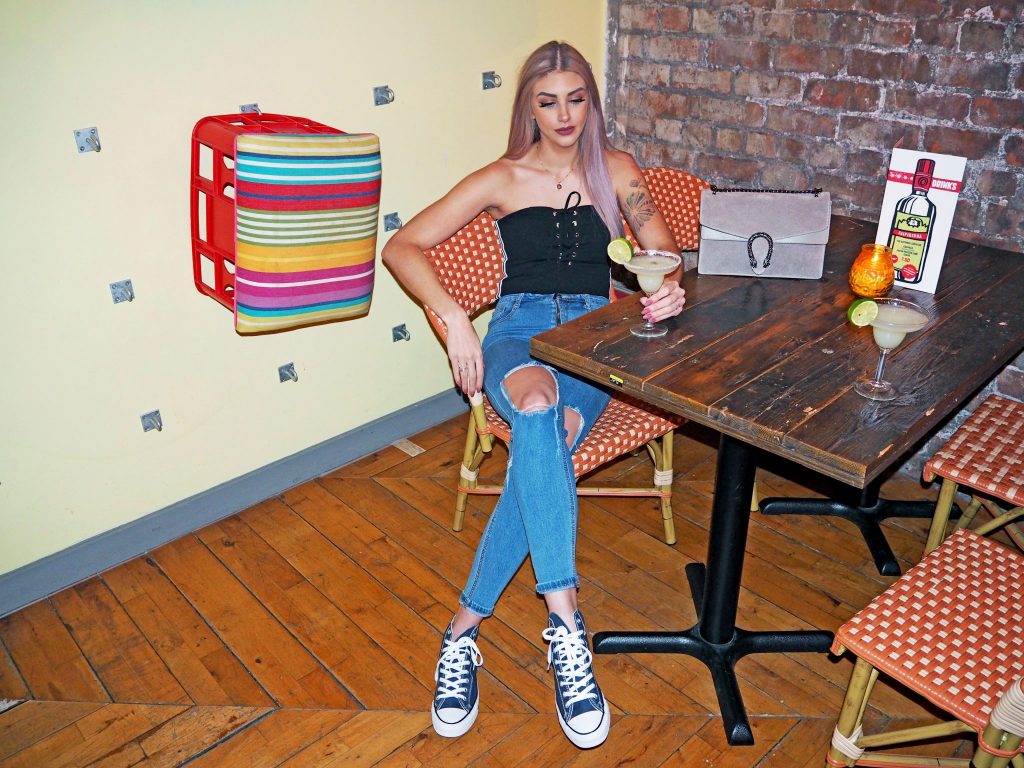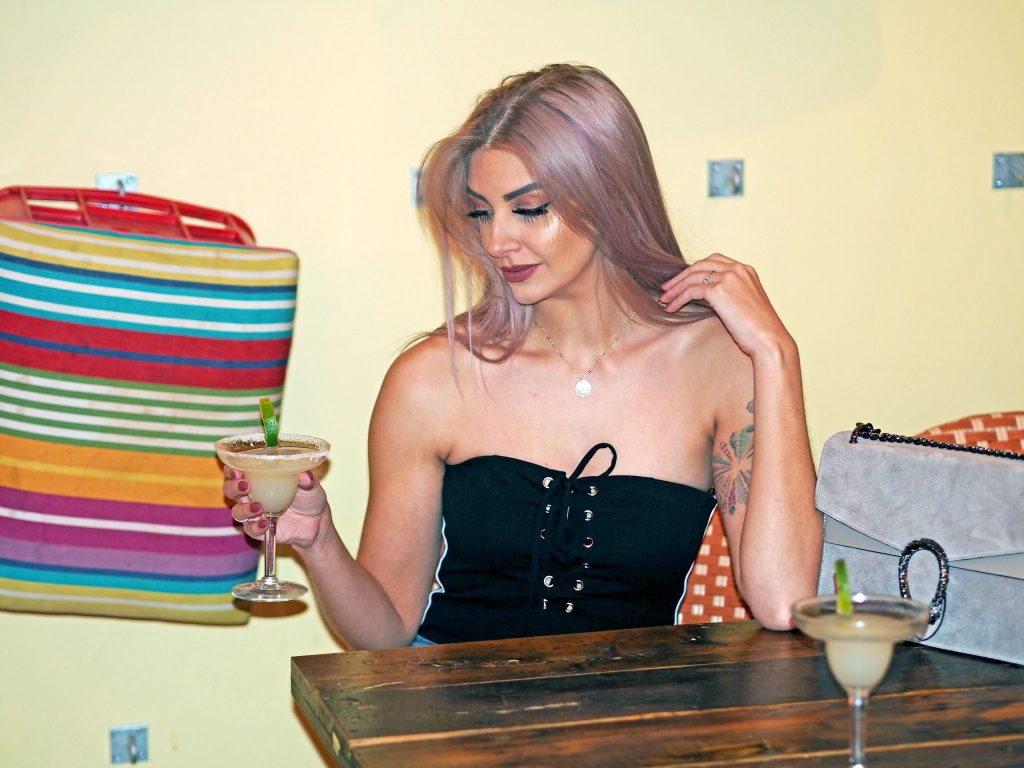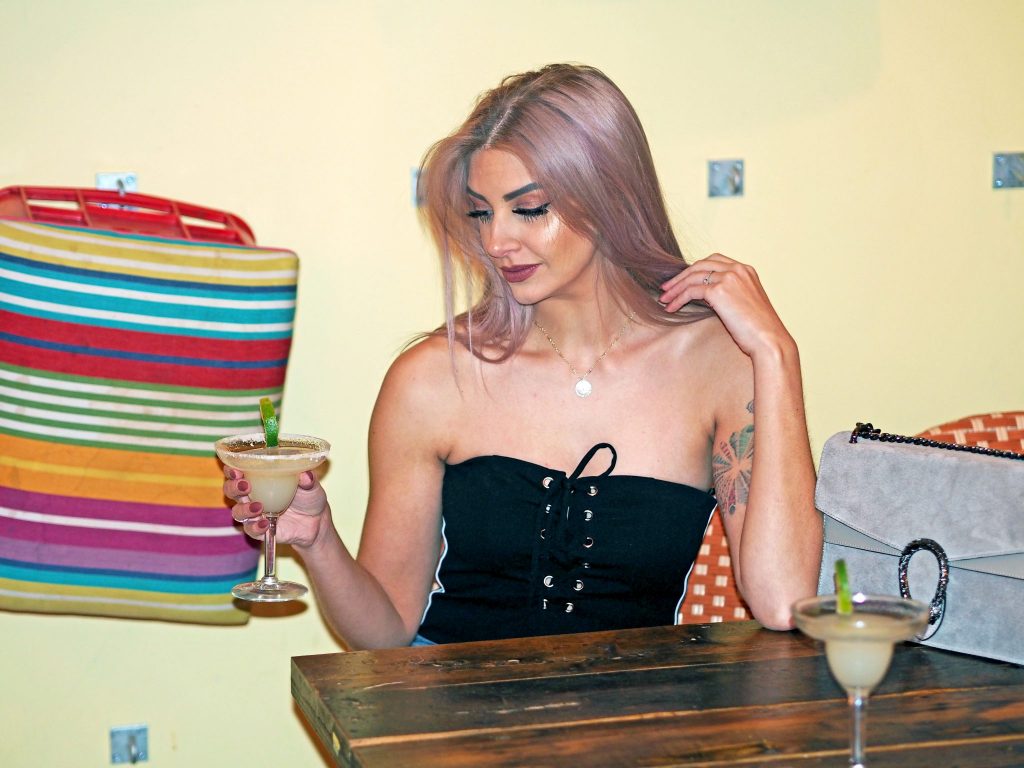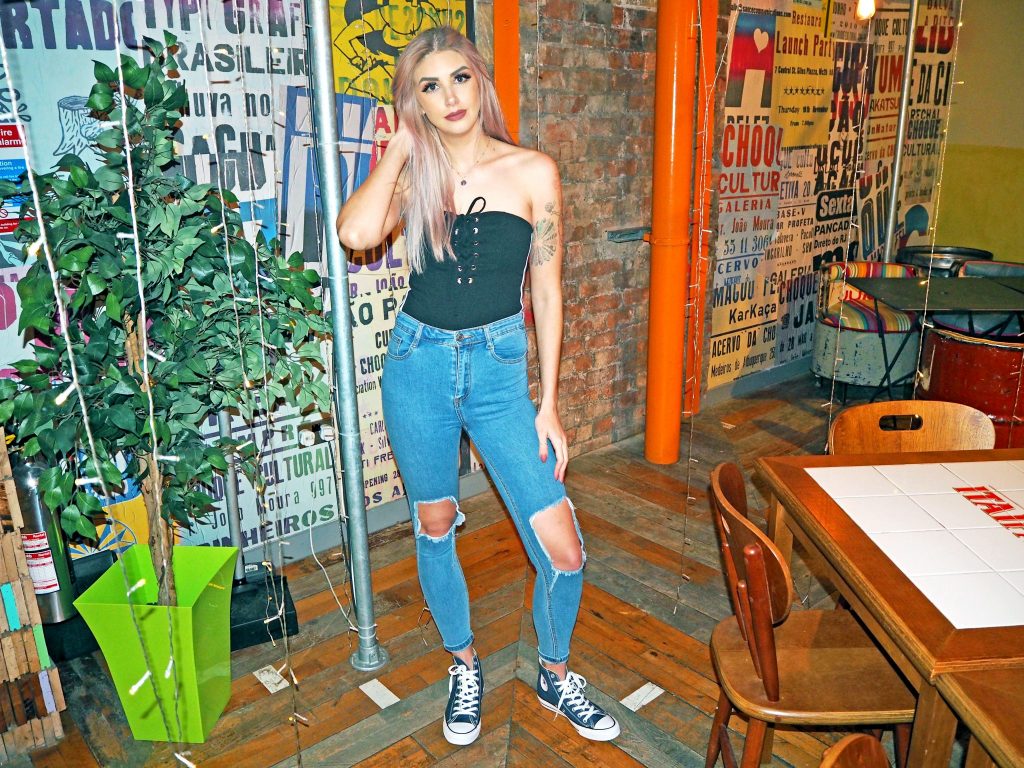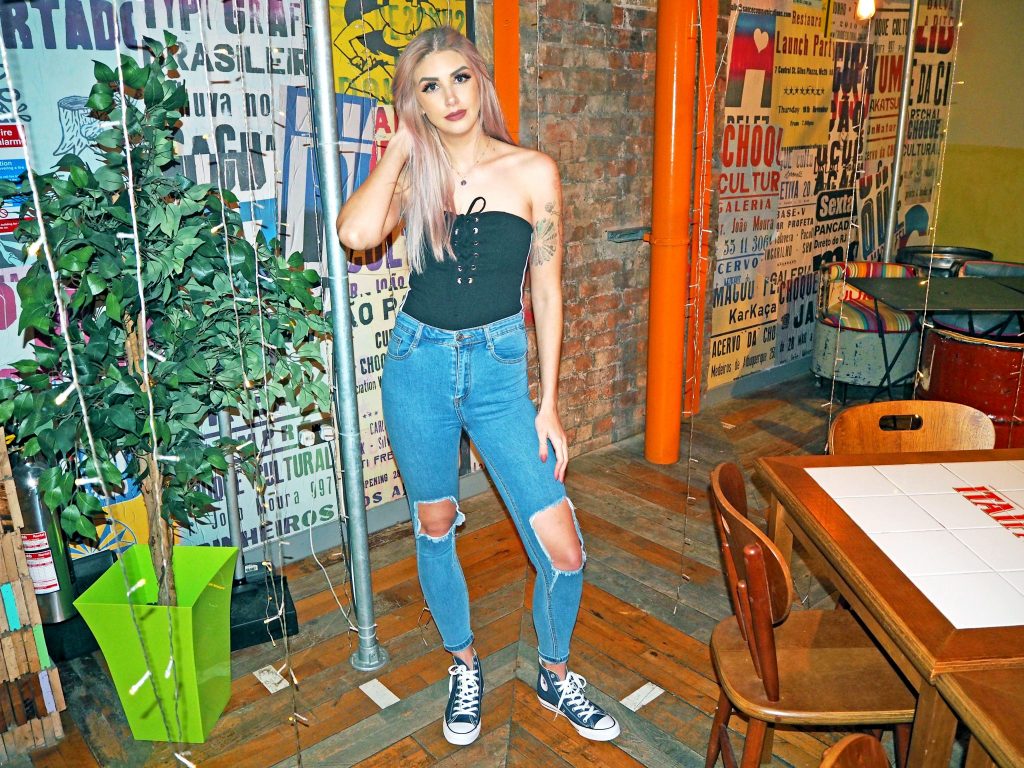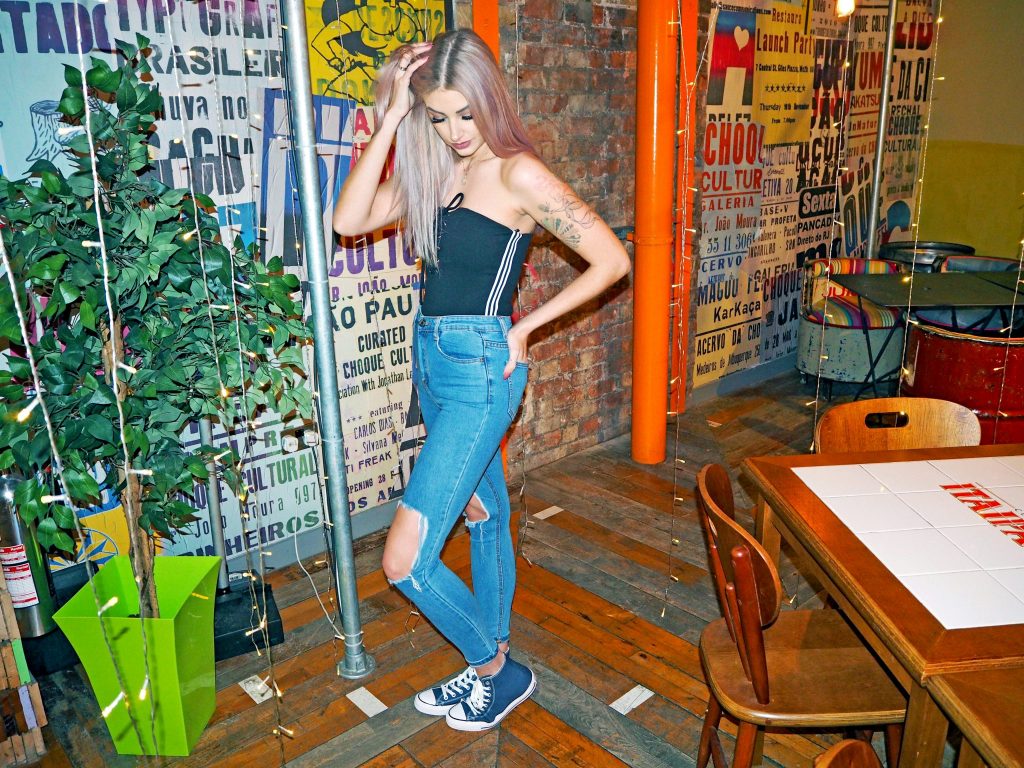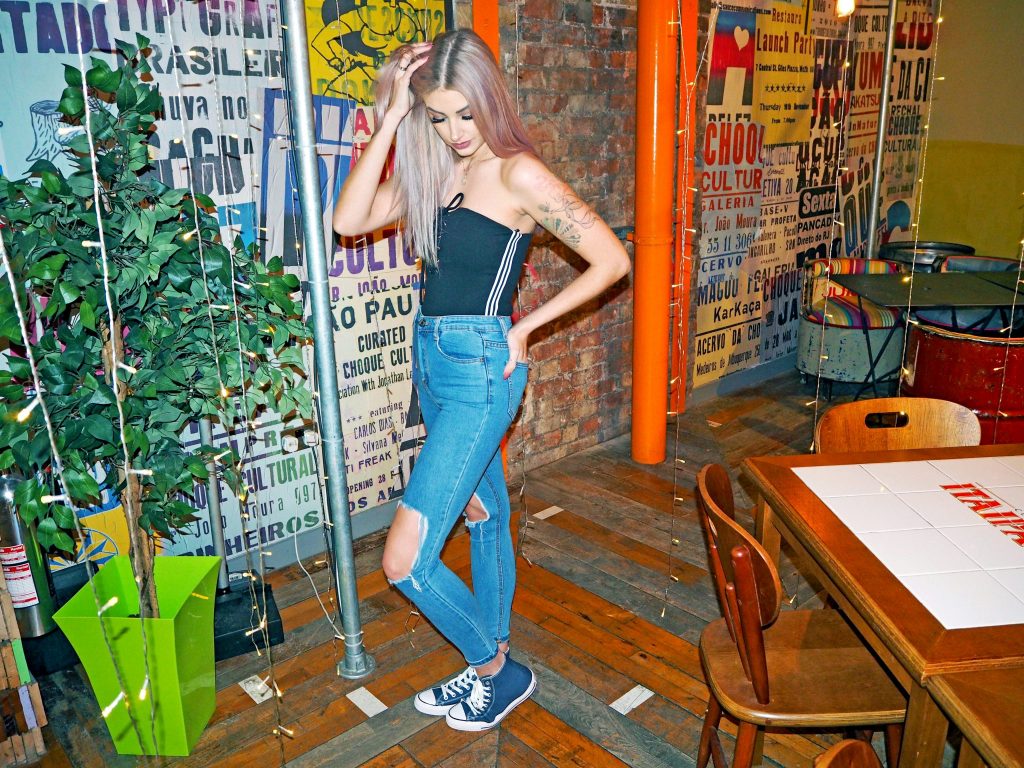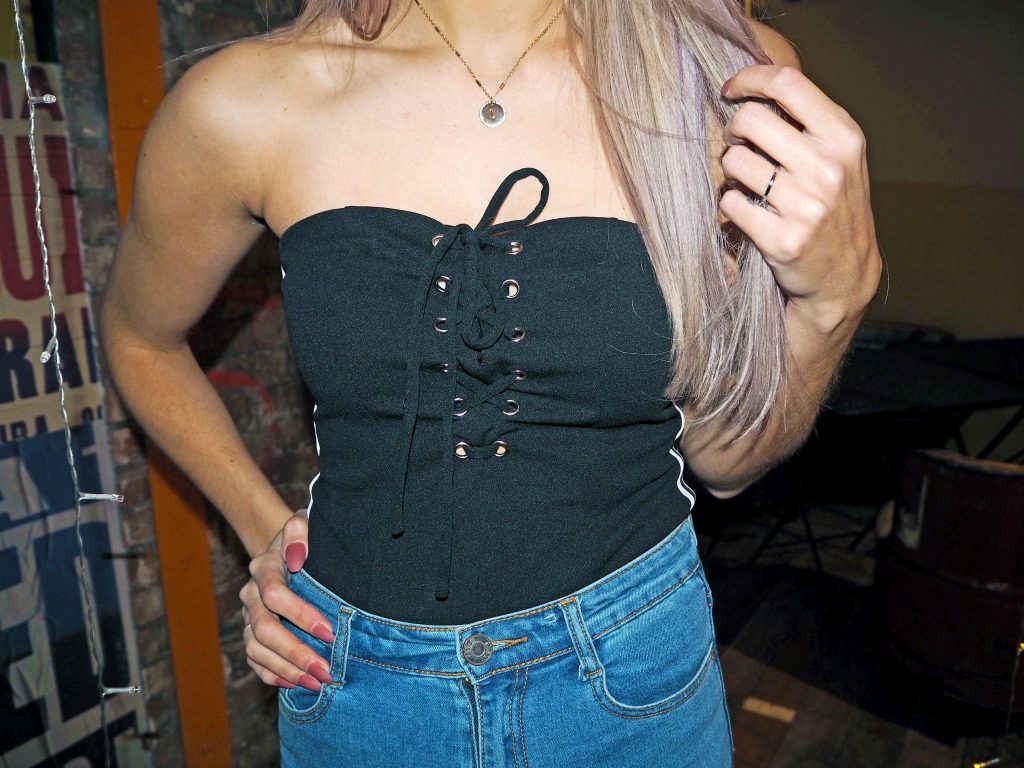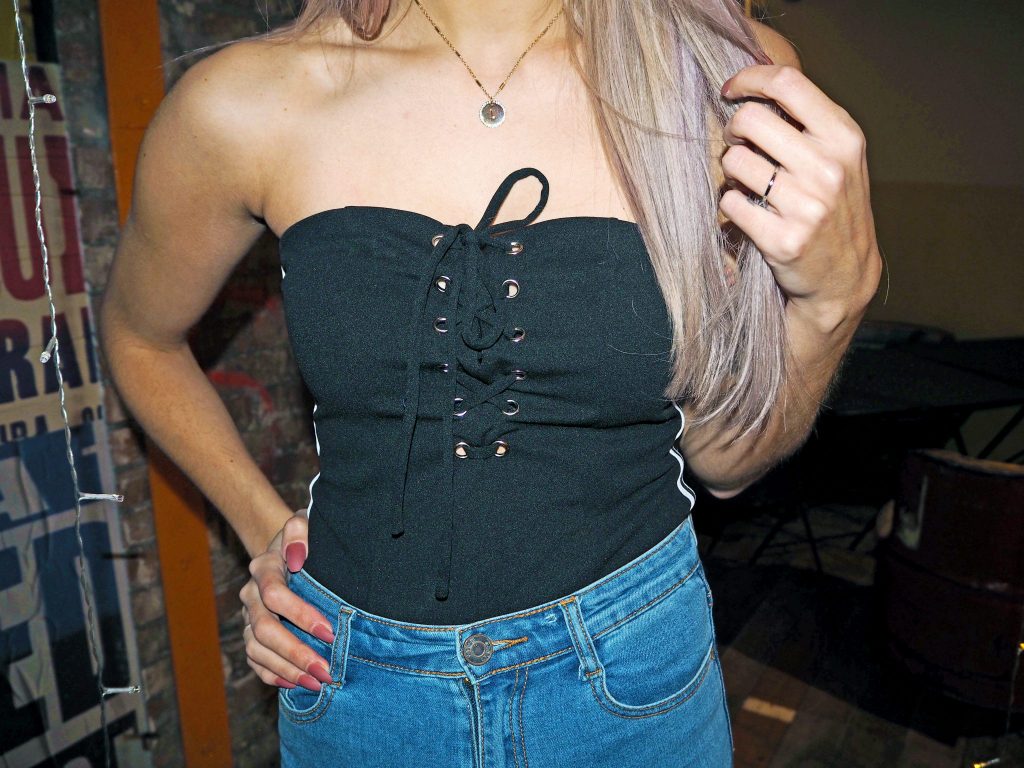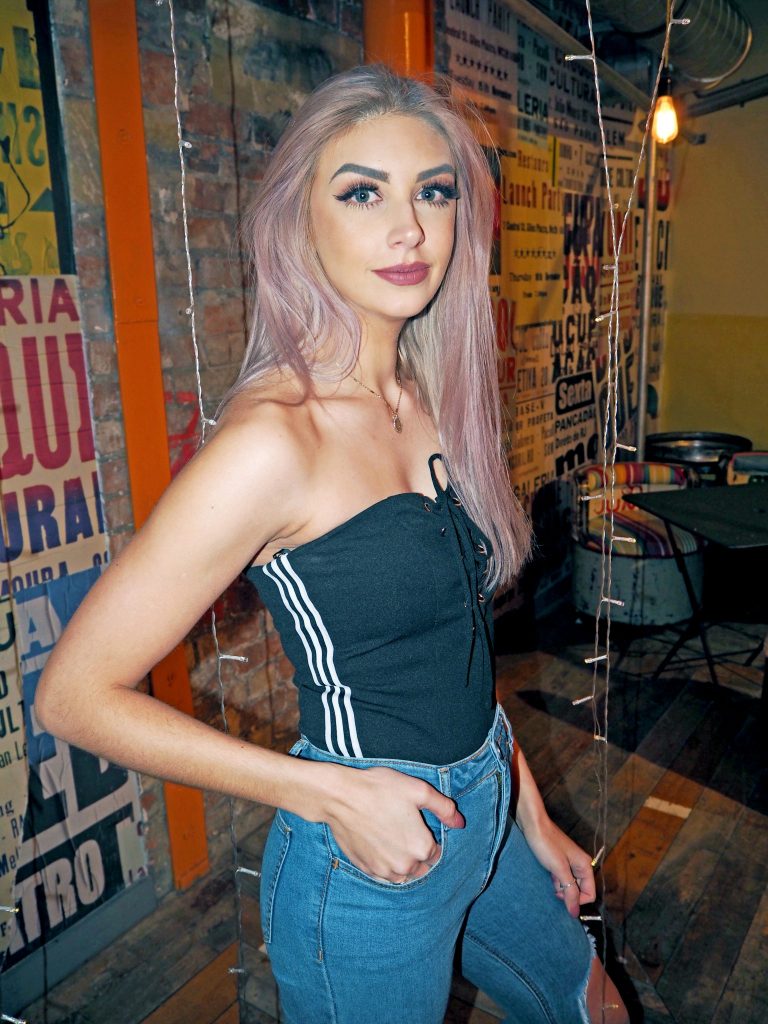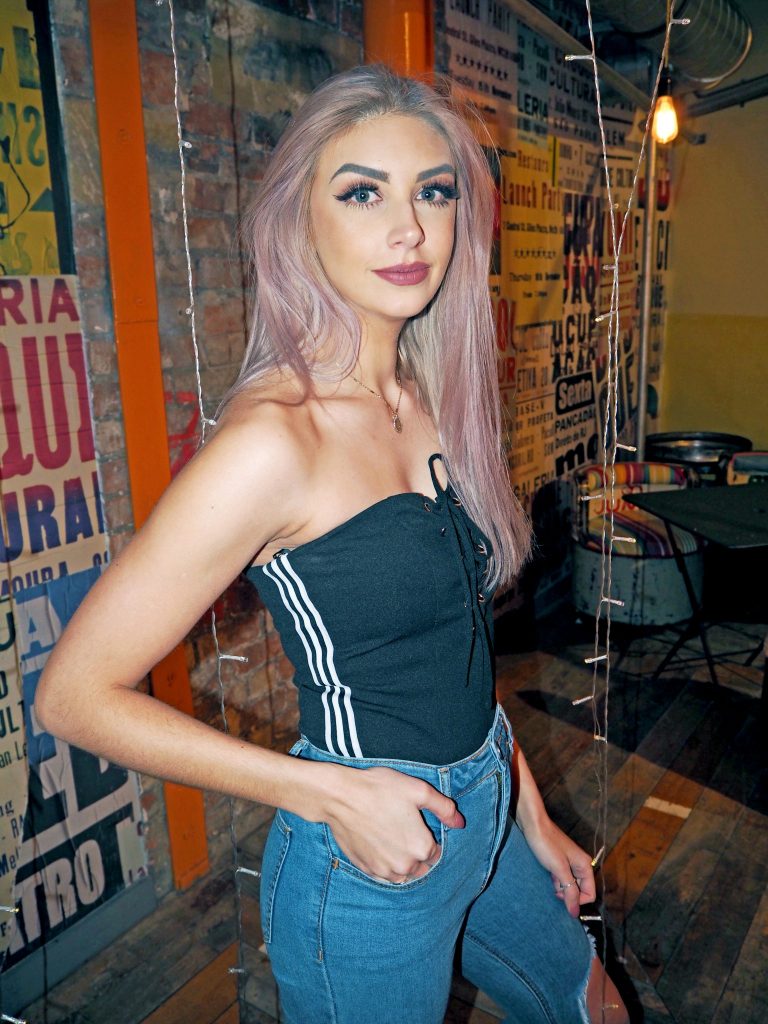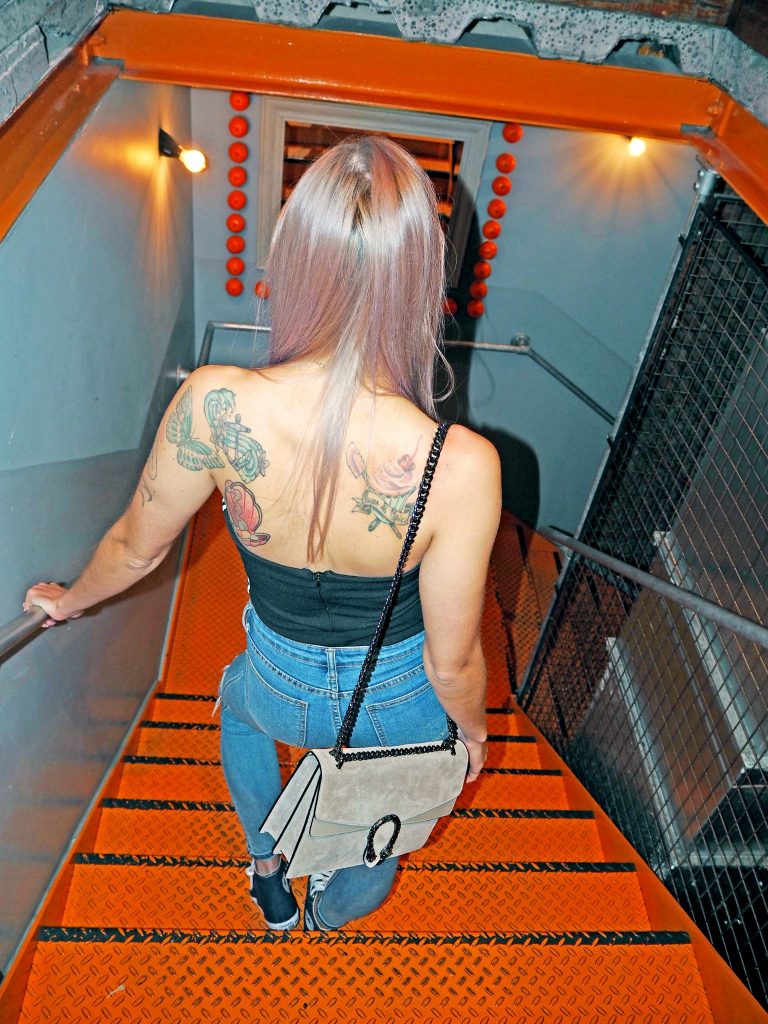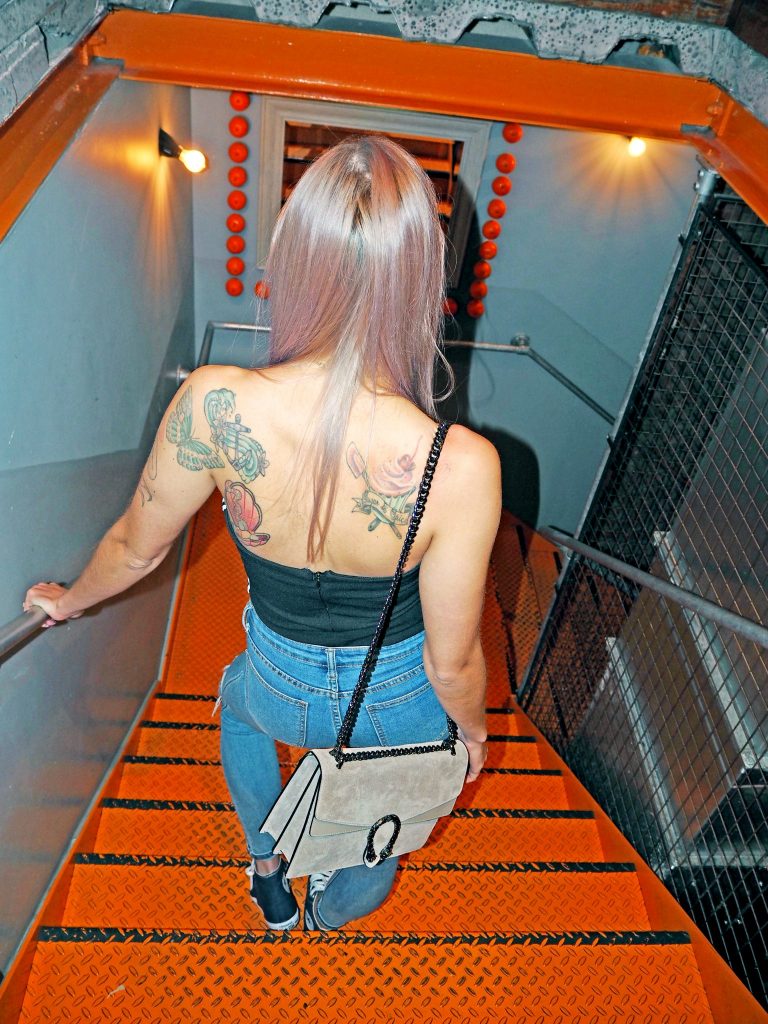 How cute is this lace up bodysuit? I'm kicking off my first fashion post of 2018 with an amazing collaboration to bring you guys a few of my fave pieces from Tobi. If you have't heard of Tobi, they are an online-only women's fashion boutique based in Los Angeles. Honestly, they have SO many cute pieces, it was a struggle to pick a select few to feature.
My first is this lace-up strapless bodysuit with stripes down the sides; giving off cute athleisure vibes. I chose this one because it is so me; I immediately fell in love with it when I saw it on the site. It is simple, cute, flattering, and super easy to dress up or down. If I were to sum up my style in an outfit – it would be this.
I think something so understated always looks effortlessly cool, and could be paired with a skirt and heels for a more dressy occasion, jeans and boots for a casual look, or even some joggers and trainers for those sporty, off duty vibes. I went for black, but it also comes in white which would look amazing with cut off denim in the summer.
Shop the top here, and the rest of the site here.
LL x
*This item was sent to me for review. As ever, all opinions are my own.