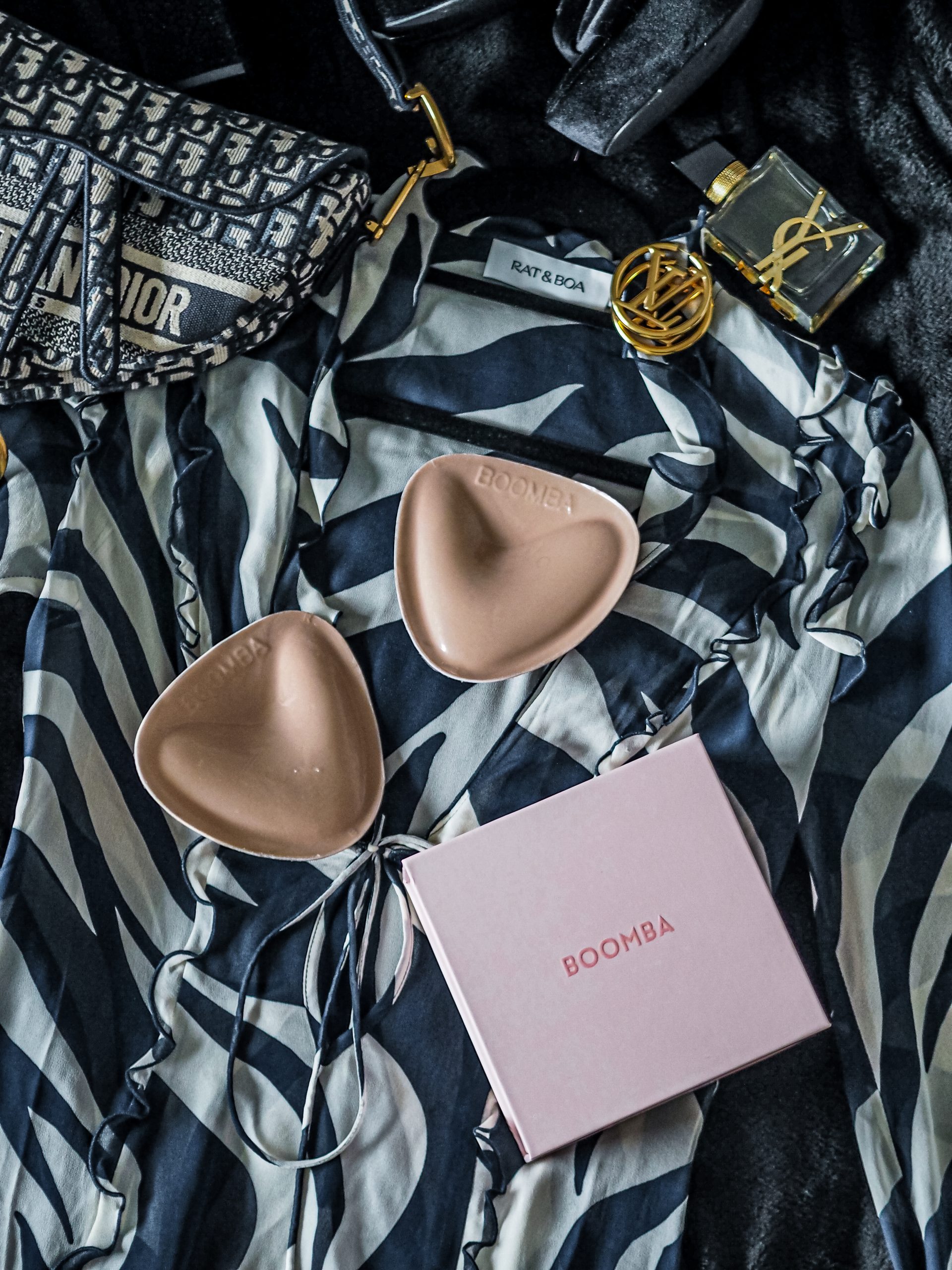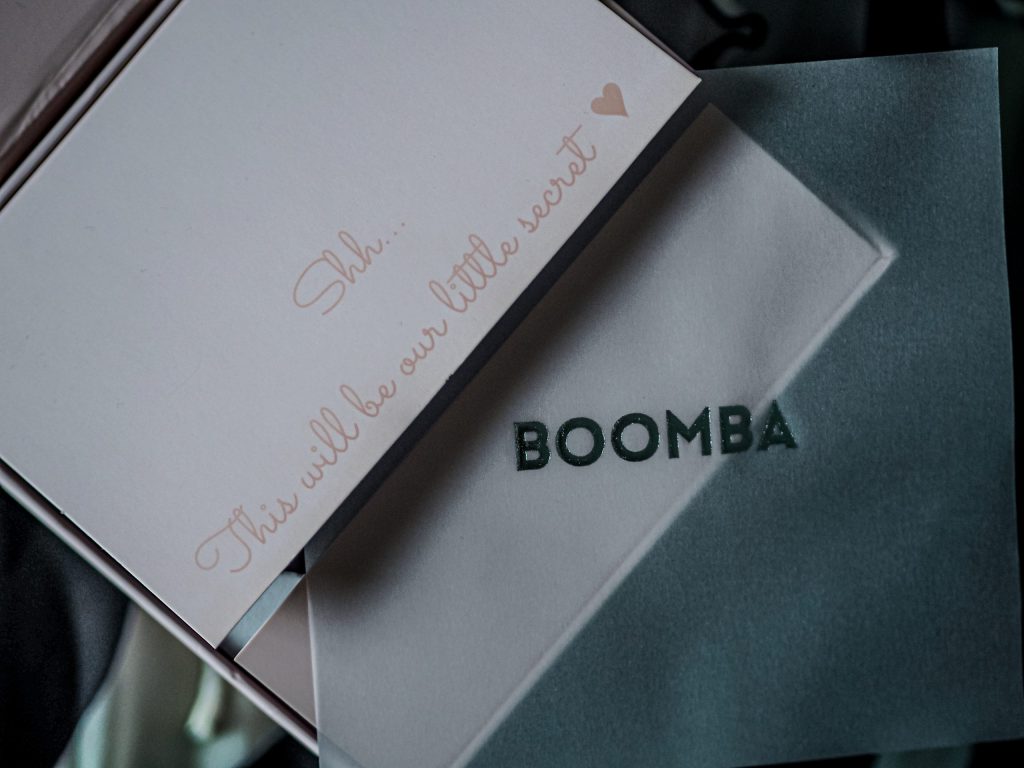 Boomba Bra Inserts
BOOMBA is the creator of the patented double-sided sticky inserts. The brand has been featured in Vogue, Glamour, BuzzFeed, Forbes, Yahoo, and GQ; and their patented inserts are the best kept secret of super models, Instagrammers, brides, fashionistas, and even celebrities on the red carpet. Boomba's infamous inserts use a double-sided adhesive, so no sewing required, and they are sweat and water-resistant. Perfect for bikinis, low-cut tops, and backless dresses. As well as the inserts, they offer a range of accessories to help with styling solutions, for those times where you might need a little more security, coverage or lift, but your outfit doesn't quite work with a standard bra.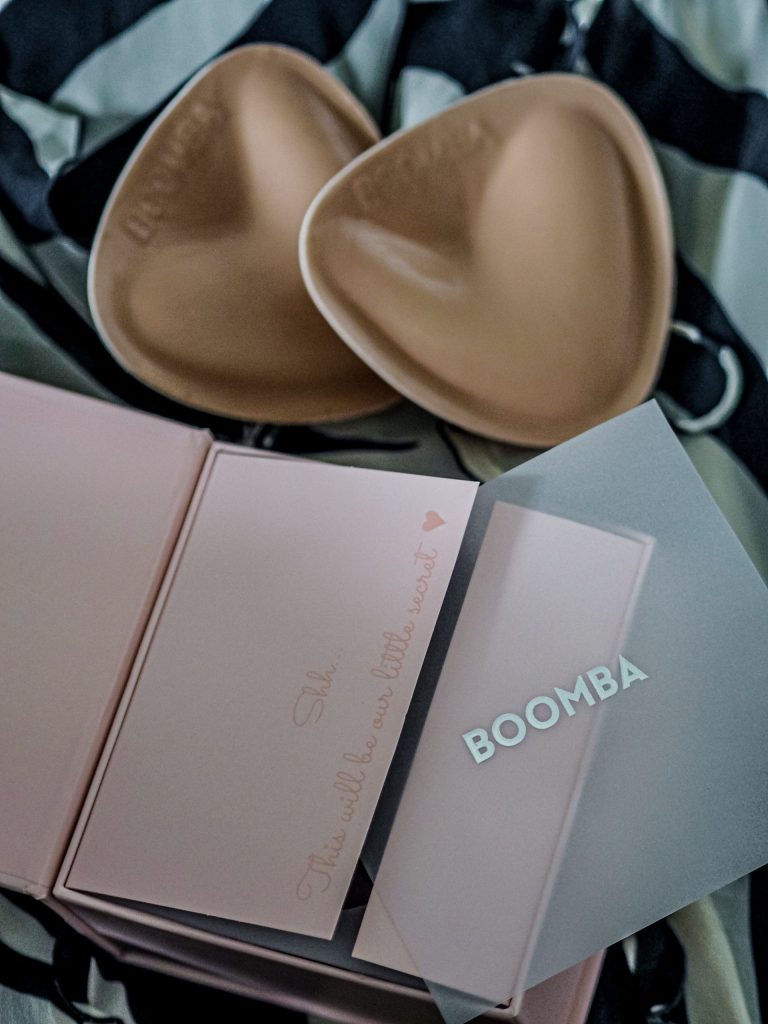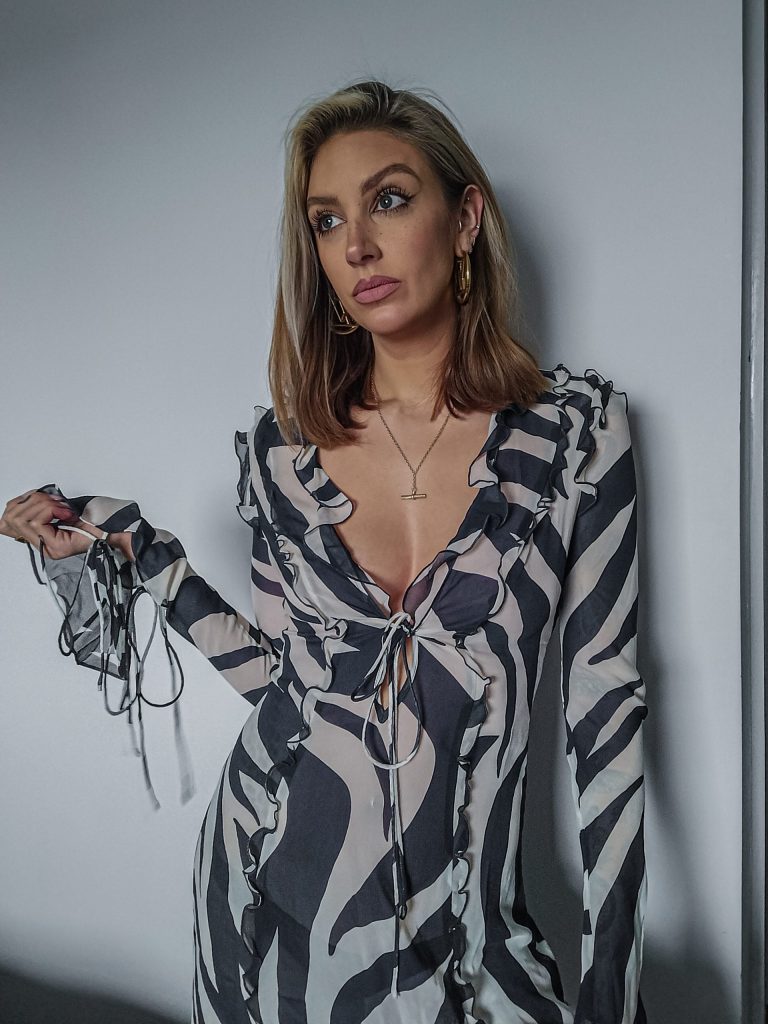 Patented Double-Sided Inserts
The Ultra Boost Inserts (£47) are super easy to use and do exactly what they say they do! I paired them with this Rat & Boa dress, which was a great piece to use them with. It's a little sheer, so the inserts also acted as extra coverage, and the v-shape neckline is the perfect cut to showcase the lift from the inserts.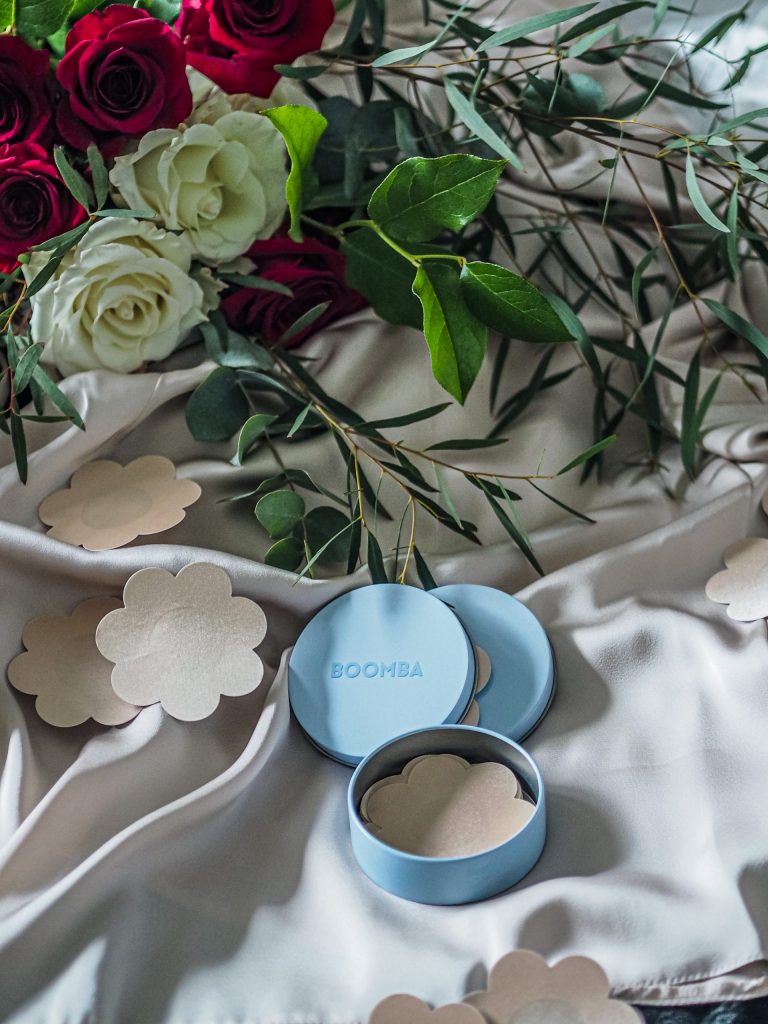 Other Boomba Products
The inserts have adhesive on both side
They are sweat and water resistant
They can lift and boost you up to 2 sizes
The inserts have adhesive on both sides
They are sweat and water resistant
They can lift and add a natural push up effect
This is the world's thinnest sticky bra (for seamless coverage, no bumps, no ridges)
It is designed to blend in seamlessly with your skin, staying undetectable even under the thinnest fabrics, made of ultra thin silicone with a matte finish.
Adds up to 2 cup sizes.
Unique design to look natural under clothing.
Lightweight.
Perfect for backless clothes
It is reusable and washable
This is designed to contour with your shapes
The body tape is gentle yet strong, providing long-lasting results for up to 12 hours
Can be worn in various ways
Nipple Covers
I was also sent the Satin Nipple Covers (£7) and the Magic Nipple Covers (£26). The Satin covers are the closest to what I would usually use, but these are just levelled up. The satin material feels a little bit luxurious, and sits better against the skin. The storage for both sets of nipple covers are also great – it's little touches like this that protect the product and make it last longer, that definitely elevate the brand above others for me.
The Magic Nipple Covers are essential in every wardrobe. Seamless, lightweight, with a skin-like finish, they blend effortlessly into the skin, staying undetectable under your top. These adhere using BOOMBA advanced suction technology so they are able to adhere to your skin, without any adhesive. That's definitely magic! However, if you do want some extra security, BOOMBA also offer Magic Nipple Covers (adhesive) with a thin layer of adhesive. These Magic Nipple Covers are also washable and reusable, so they can be used over and over again.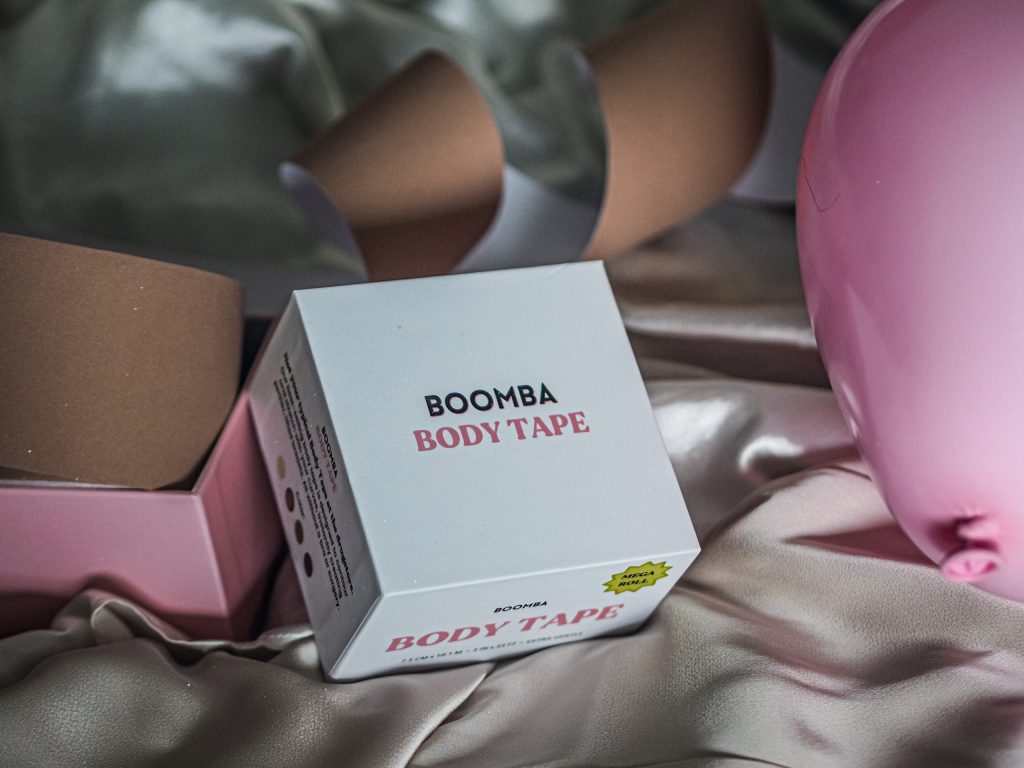 Body Tape
Boomba also offer body tape, which is one of their most in-demand products, and so is now available in this mega roll (£21)! This larger version is 50% wider and double the length of their regular body tape (£13)! Designed to contour with your shape, Boomba body tape is gentle yet strong, providing long-lasting results for up to 12 hours.
Review
All of the products from Boomba have been amazing so far. Their products are available in a range of different shades which I don't think is as common as it should be in the market, so this was really great to see and definitely makes them more wearable. The quality is great too and everything feels reliable and comfortable, which I think is super important with this kind of product. The whole point of this type of product is to feel comfortable and confident, without worrying about any slips or movement!
There's also a tonne of reviews and features from others who have had a great experience, so its easy to see why lots of people put their trust in Boomba products. If you fancy ordering a few things, Boomba offer bundles too. These include a range of products in a bundle, which works out cheaper than buying them all individually.
You can visit the Boomba website here for more info or to order.
LL x
*These items were gifted. As ever, all opinions are my own.