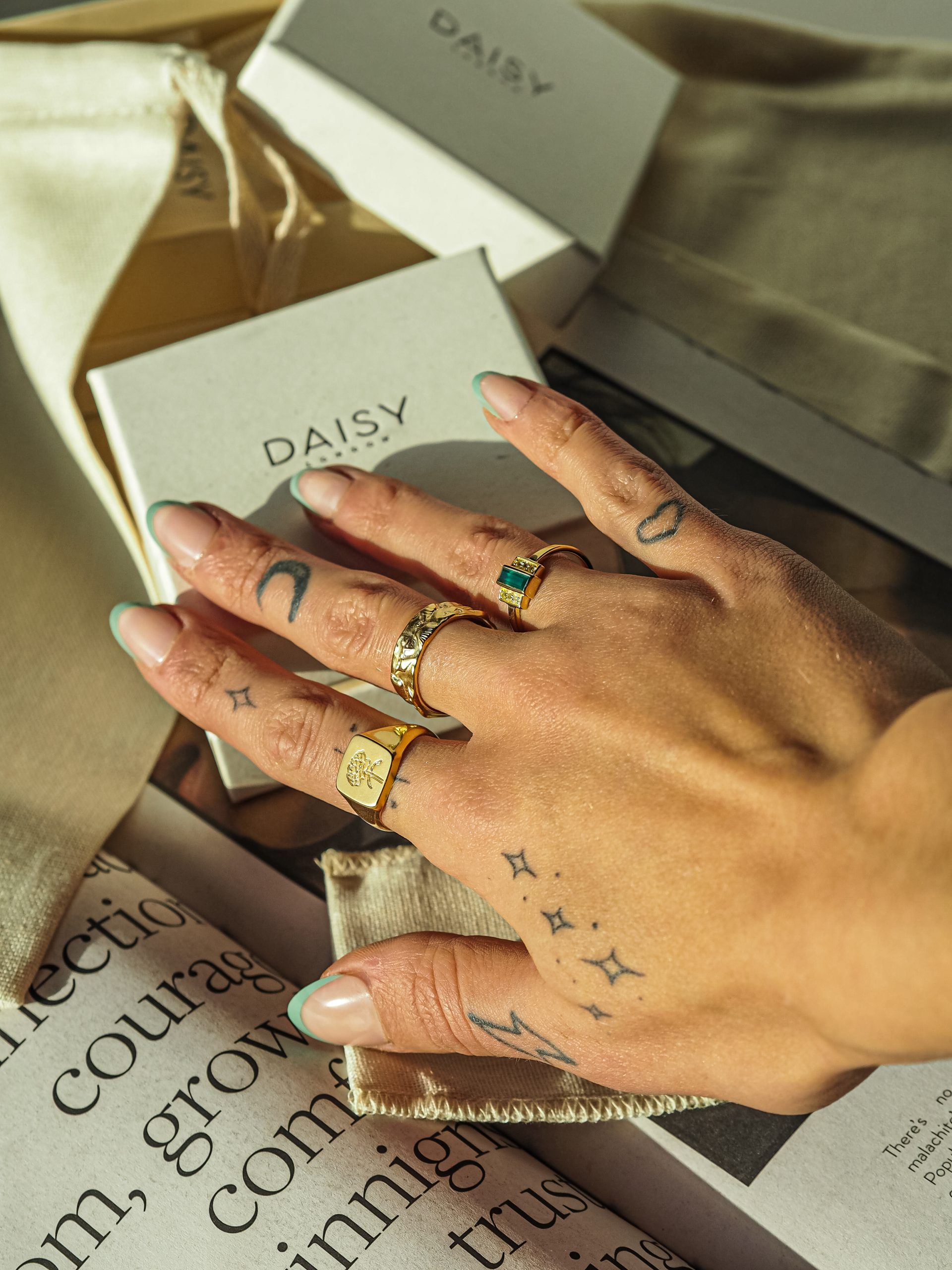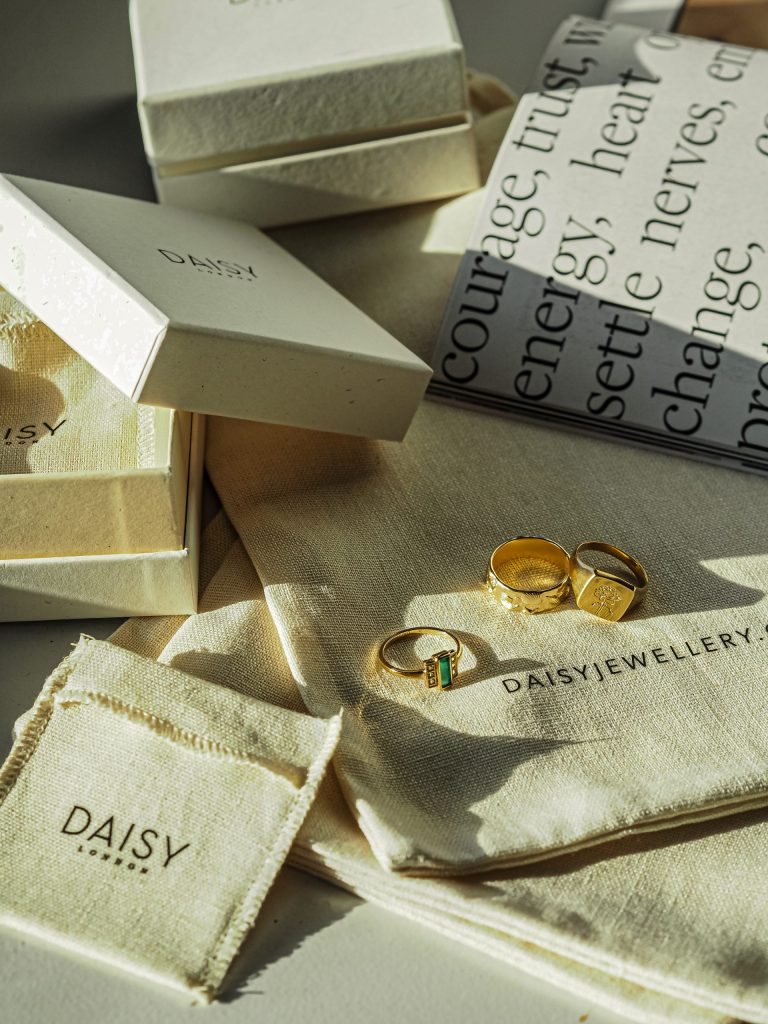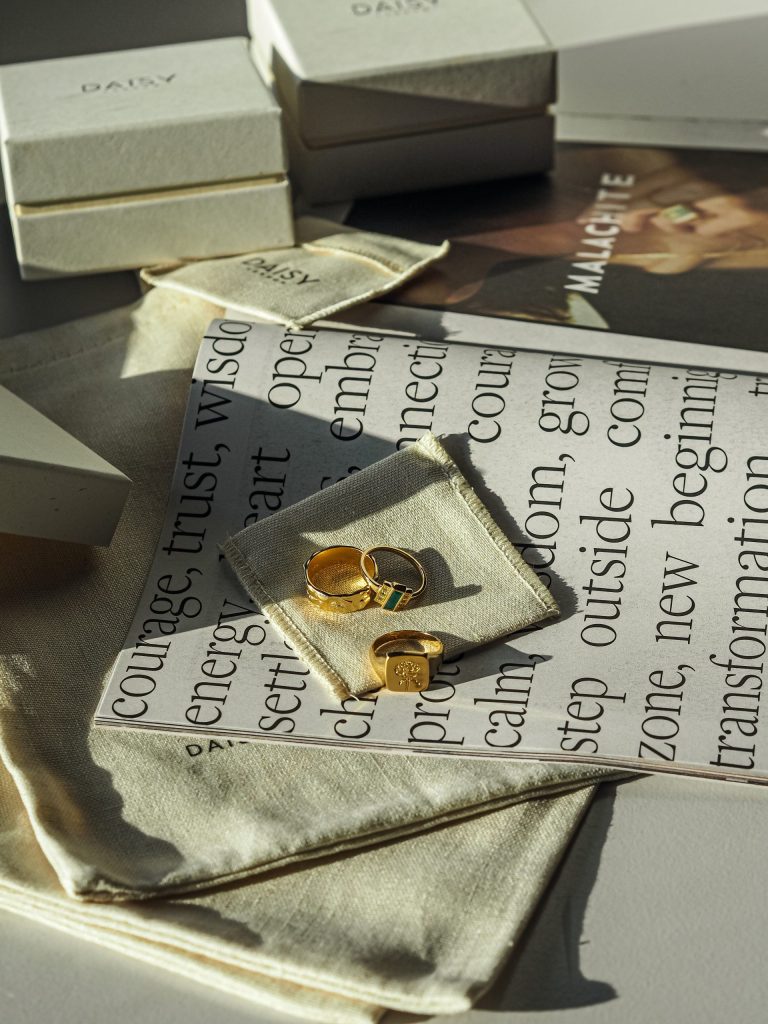 Daisy London
I am a golden girl through and through, and my favourite jewellery pieces are definitely rings and earrings. I recently added some beautiful Daisy London rings to my collection, and they have quickly become some of my favourites.
Daisy London, are of course a London born and bred brand. They are all about creating effortless, everyday jewellery that you'll love for years to come. Which is exactly what I love – I like to have some pieces I wear daily, and some that I might add for other occasions to elevate my usual look. Daisy pride themselves on creating 'modern heirlooms' that are made to last, and are sustainably crafted in 100% recycled sterling silver and 18ct gold plate. They also have a lovely range of styles, which makes it really easy to shop for different people too, as it isn't just one particular style or design of jewellery. There's definitely something for everyone.
Gold Rings
I chose three, quite different, but equally beautiful rings from Daisy London, to add to my collection. I really enjoy stacking lots of rings, and I love adding different styles and textures to make my jewellery more interesting. The signet style of ring is really cool and quite edgy IMO, but this one has a delicate rose engraving, which looks so dainty on the chunky ring. I'm a sucker for contrasting styles so this went straight in my basket. Next, I fell in love with the gorgeous green colour of this Onyx Baguette ring. It's quite dainty compared to what I usually go for; but again, I think the contrast of this with some chunkier pieces look really beautiful. And finally, the gold band with fossil shapes. This is just a really great classic band with a little added interest. A staple really.
I've been wearing all three of these since I got them. In rotation, in stacks, and alongside other pieces. They are really versatile as well as being unusual and equally beautiful. Each one is unique, but all are great quality, and honestly for the price, I think these are some of the best on the market. I love Daisy London as a brand, they have great ethics and I adore the pieces too.
Beloved Green Onyx Baguette Ring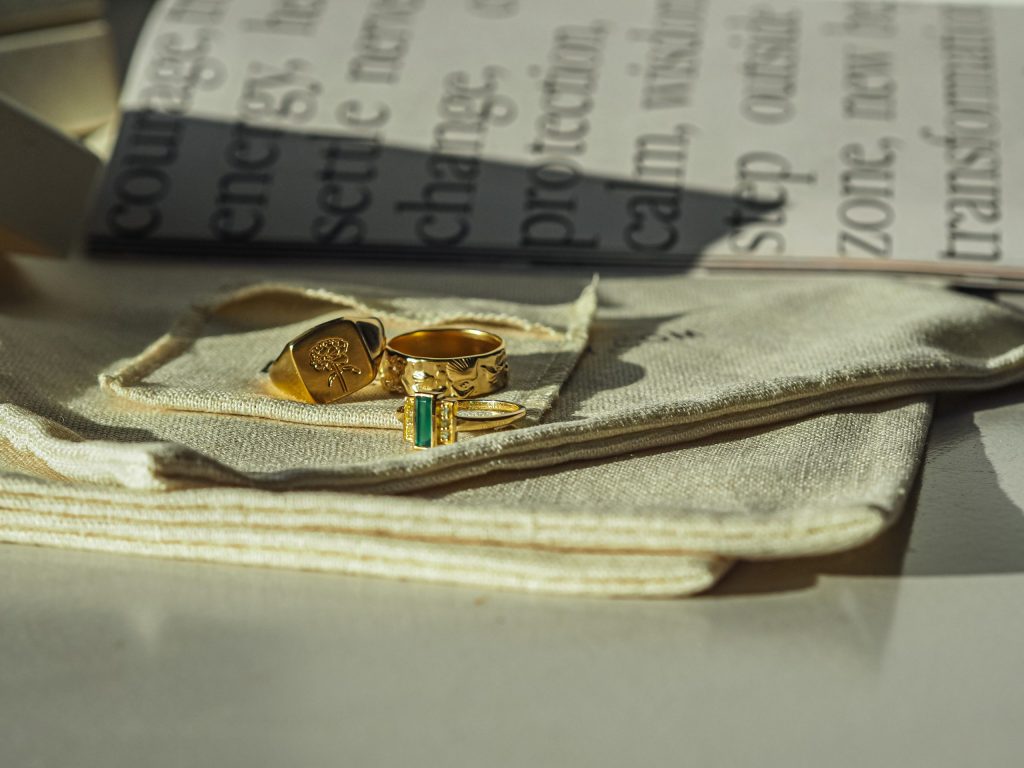 You can visit the Daisy London website here to shop.
LL x
*These items are gifted. As ever, all opinions are my own.