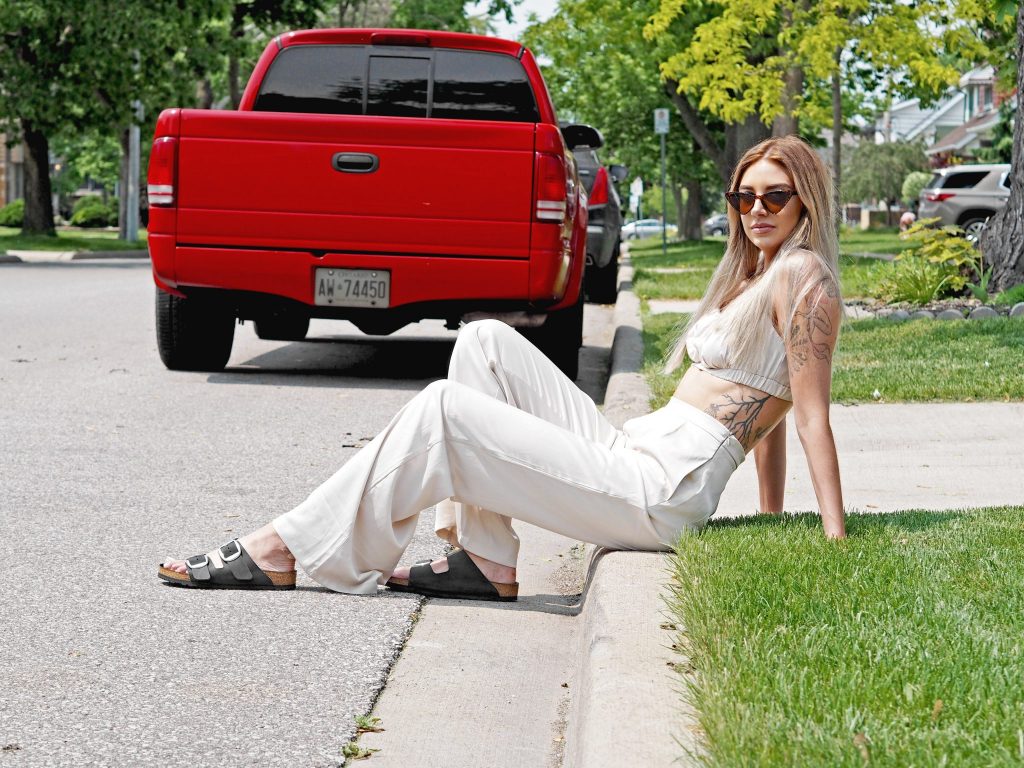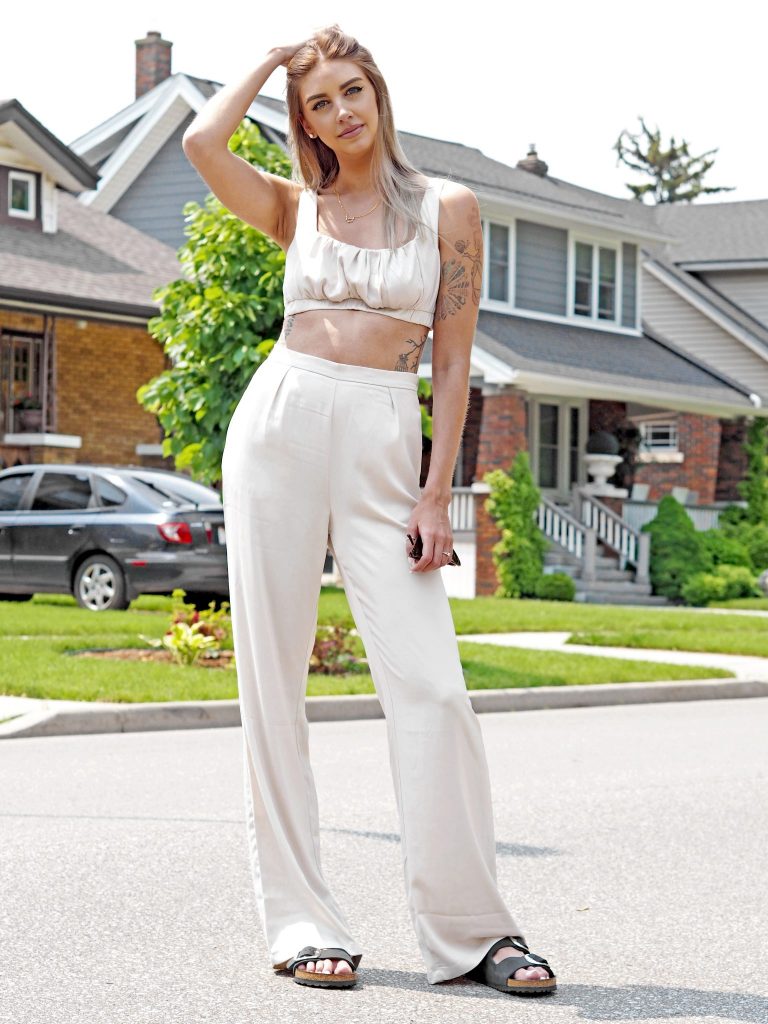 Swimwear365
You guys probably know I love summer and the fashion that goes along with it. For that reason I also love working with Swimwear365. Last year I collaborated with them on some beaut swimwear (you can see the posts here and here), and was lucky enough to work with them again this year.
I actually wanted to share with you guys how much amazing summer fashion Swimwear365 have. I opted for the most amazing neon bikini (you can find the post here) and my new fave summer sandals.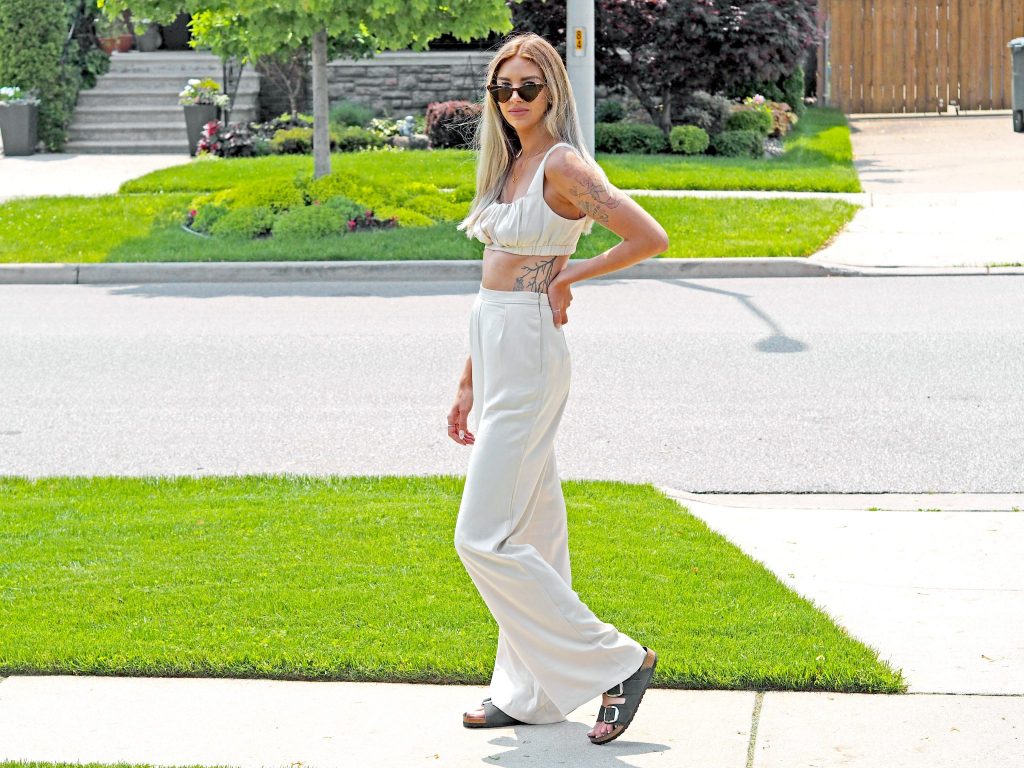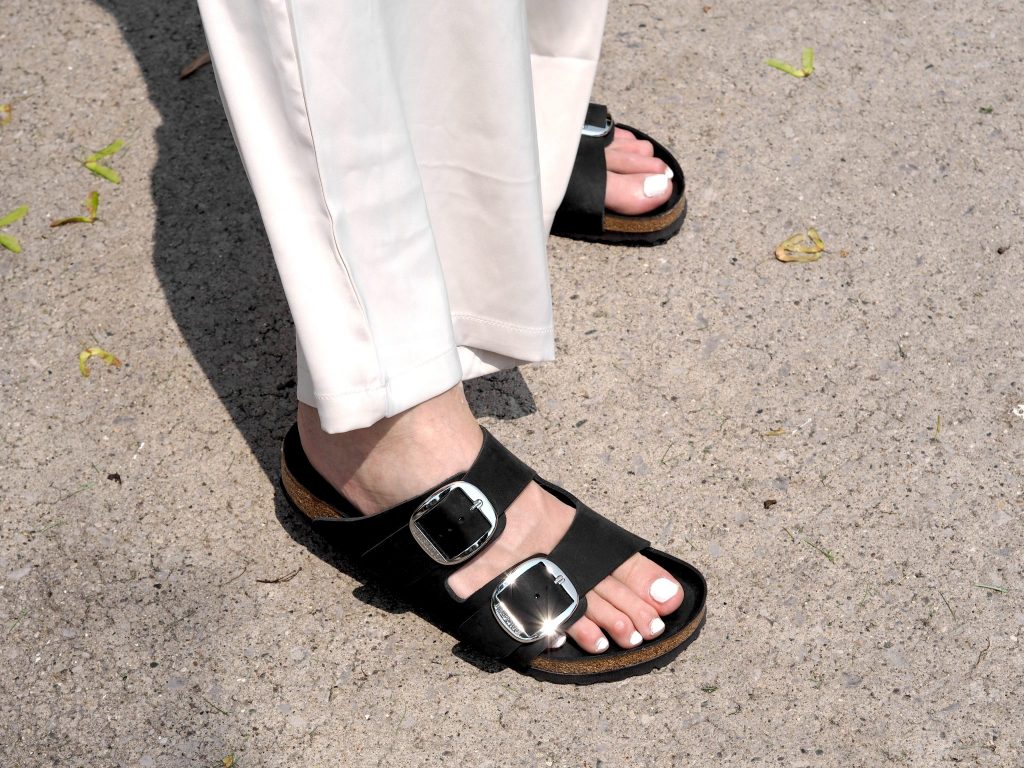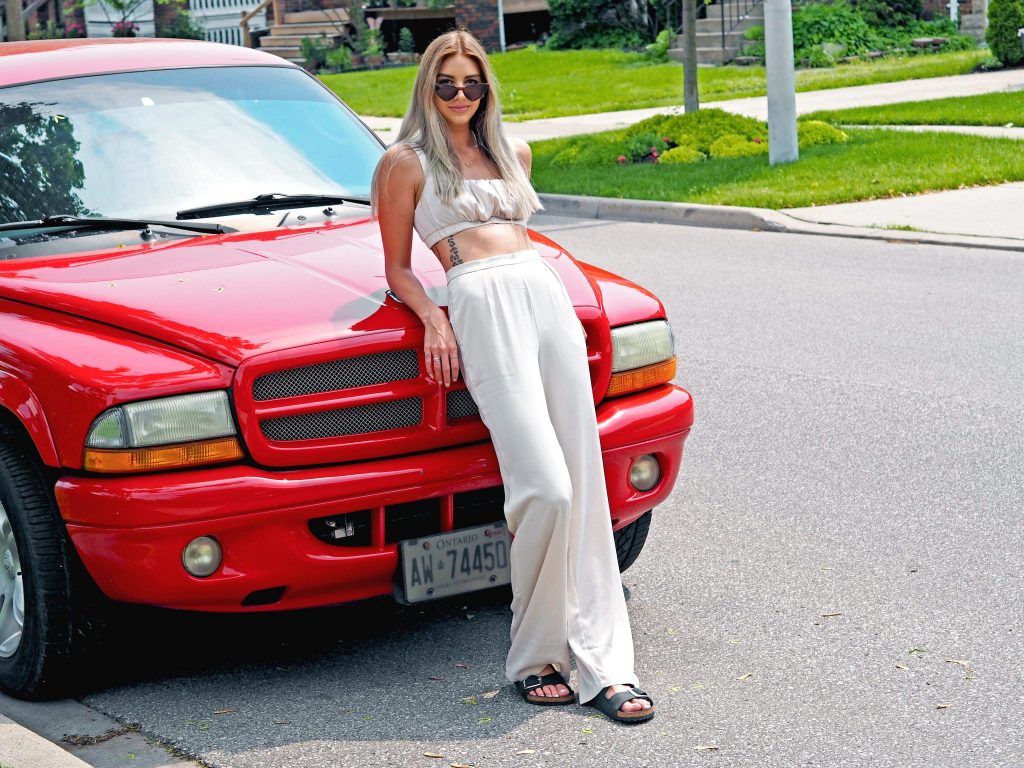 Birkenstock Big Buckle Arizona
The chunky shoe: love it or hate it? A trend that has been huge over the last couple of years; mainly in trainers but is now styling it's way into other shoes. I absolutely love these Birkenstocks because of the chunky design.
Birkenstocks are a classic sandal that are known for their comfort. In all honesty I probably wouldn't opt for the standard Birkenstock sandals. I know they are comfy and I see so many people wearing them; especially for travel. However, they just aren't quite my style.
The chunky version though – I absolutely love! I think the bigger buckle really adds character to the shoe, and they look a bit more fun and stylish because of it. I also love the silver next to the matte black. Thanks to the colour combo and style, the shoes go with pretty much everything.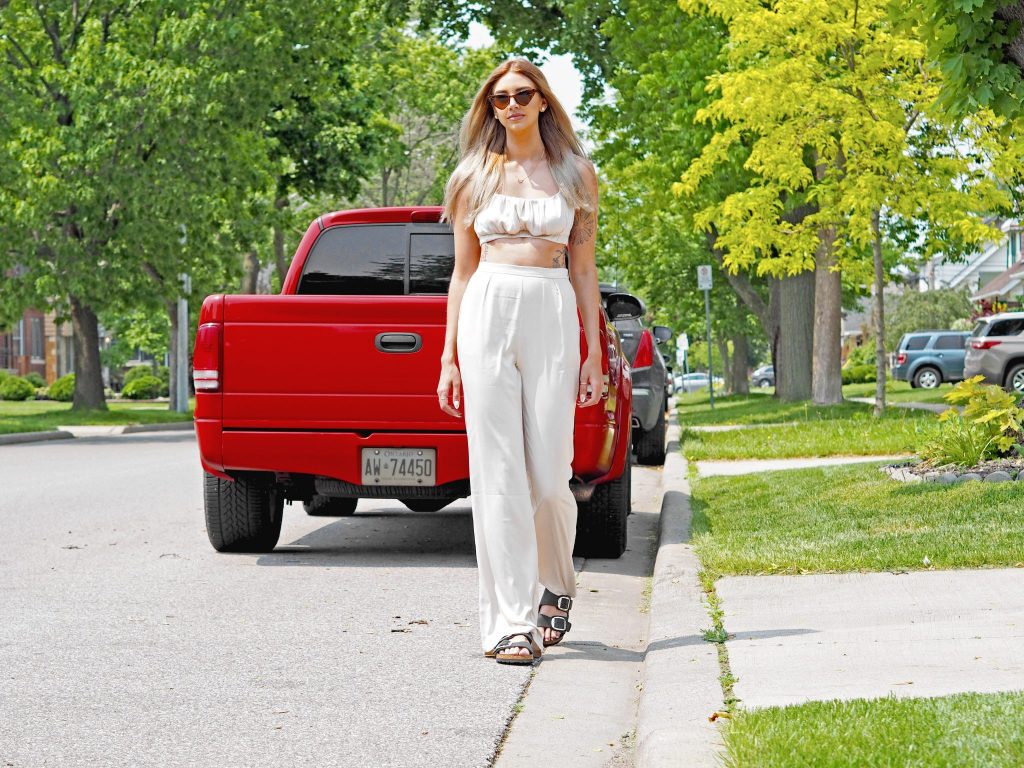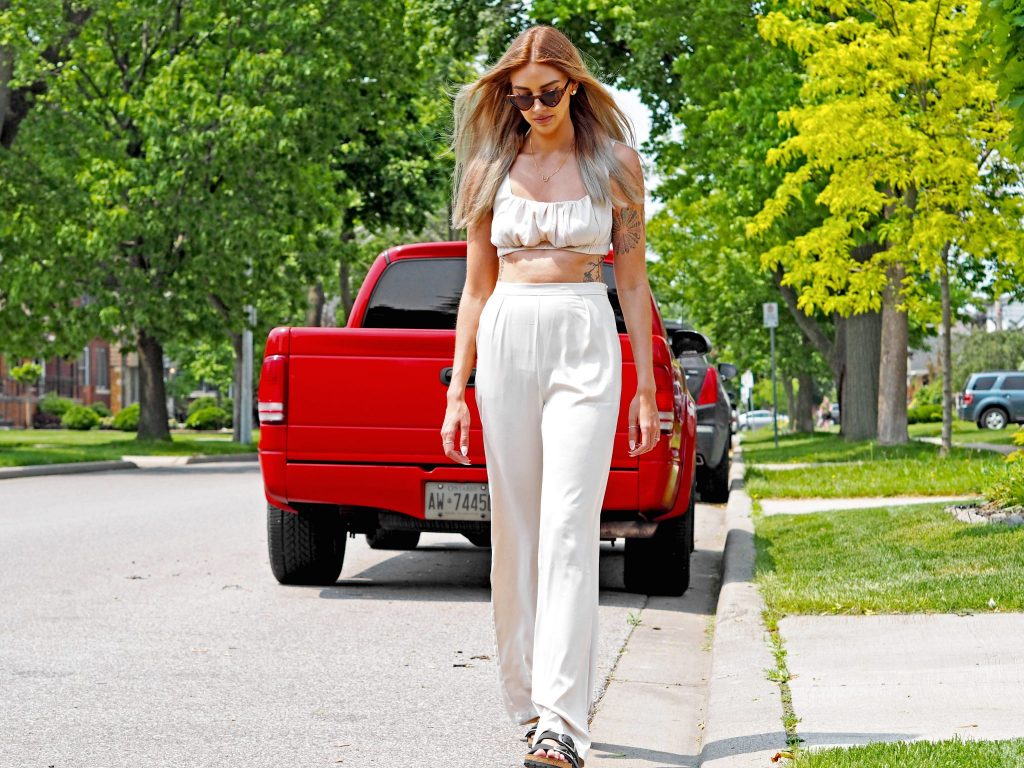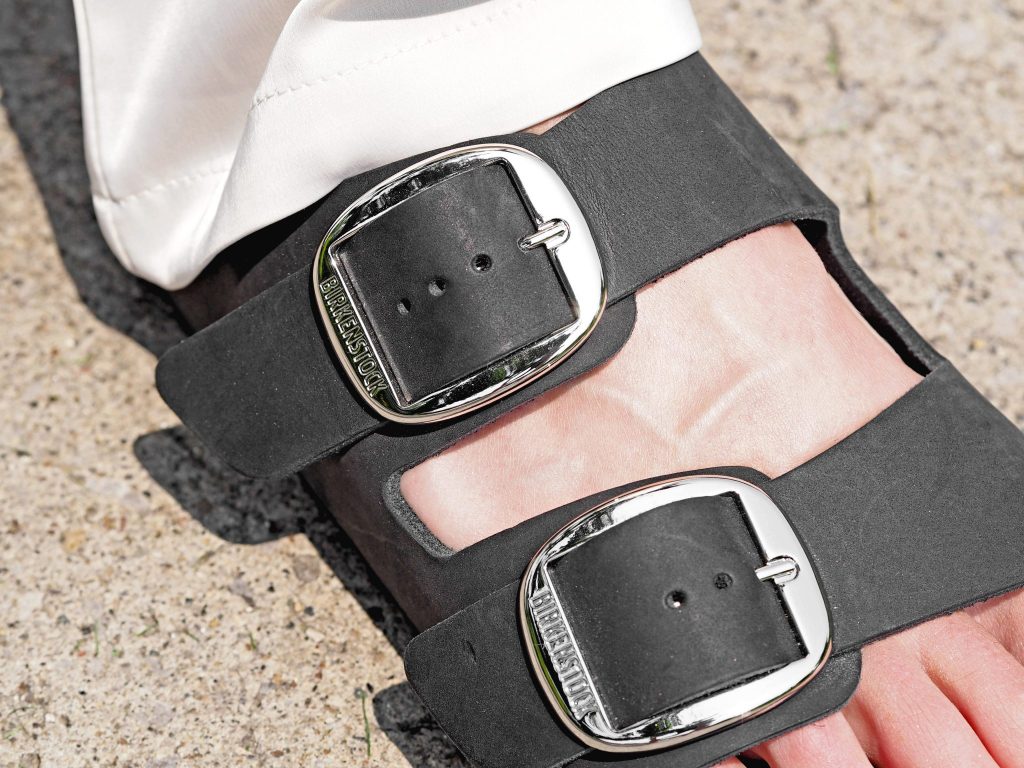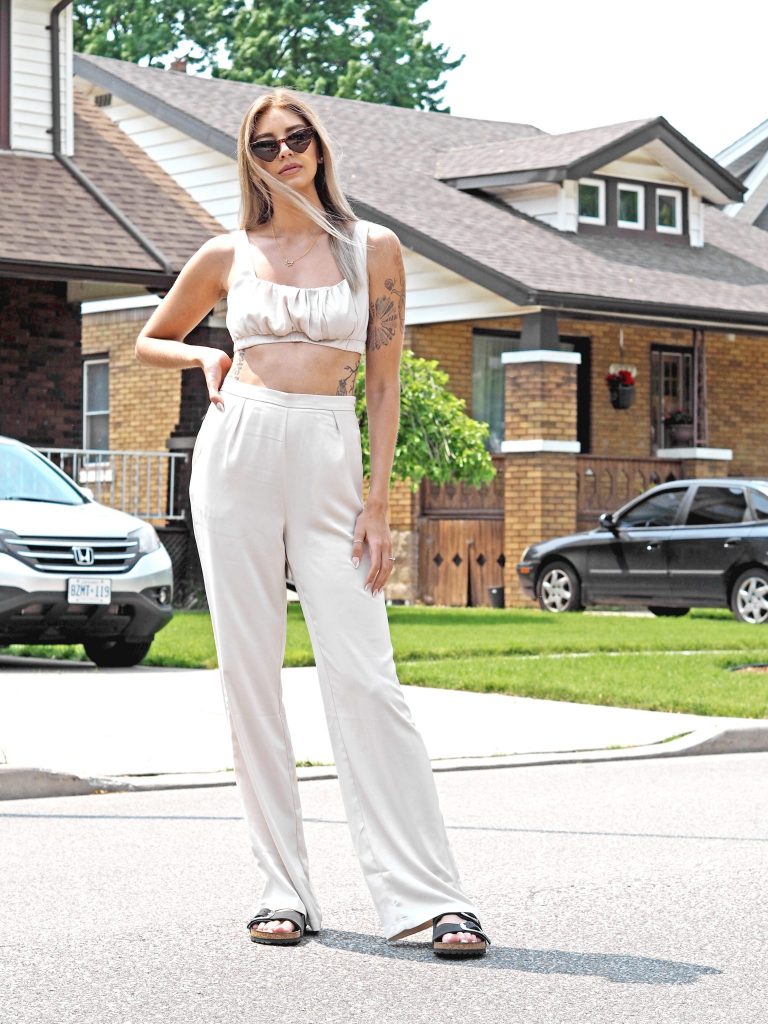 Dressed up Sandals
Because I find these shoes so versatile I wanted to pair them with an outfit that is a little more dressy, to show how they can be worn this way too. I paired them with a gorgeous satin two-piece trouser co-ord, which could be easily styled for an evening look with heels.
The satin material is super light so it's perfect for holidays and travelling, and I just love the contrast of styles that can be worn as a dressy outfit, but brought into a more casual vibe with the chunky sandals.
You could even pair the sandals with a cute mini dress for the same sort of vibe.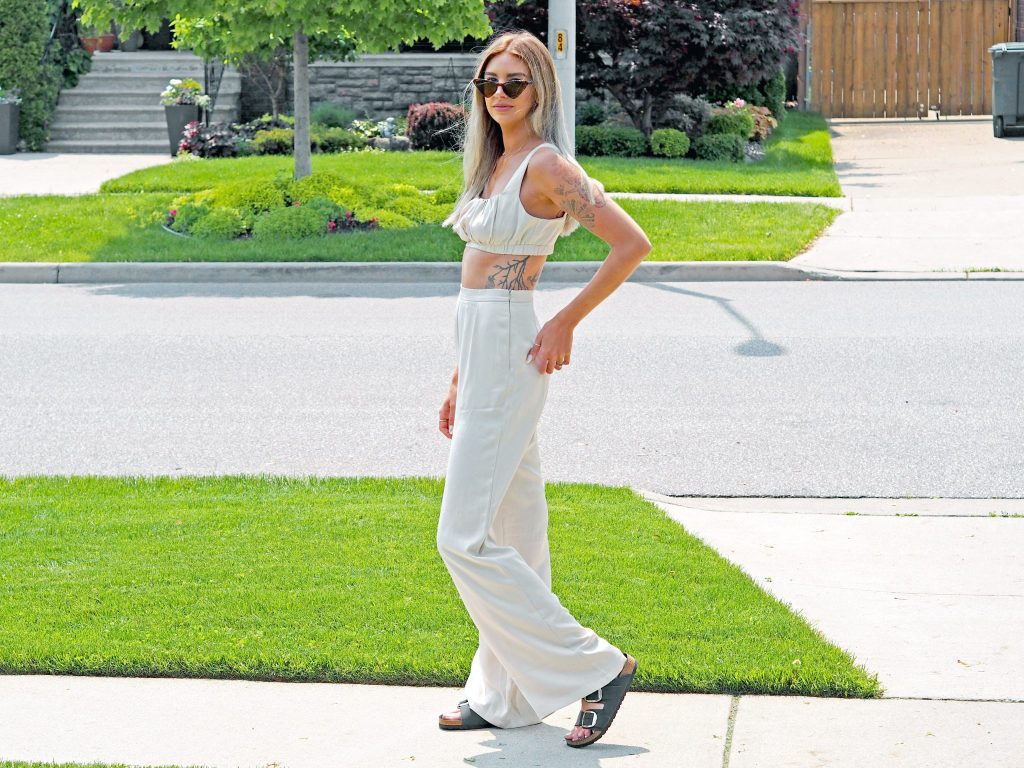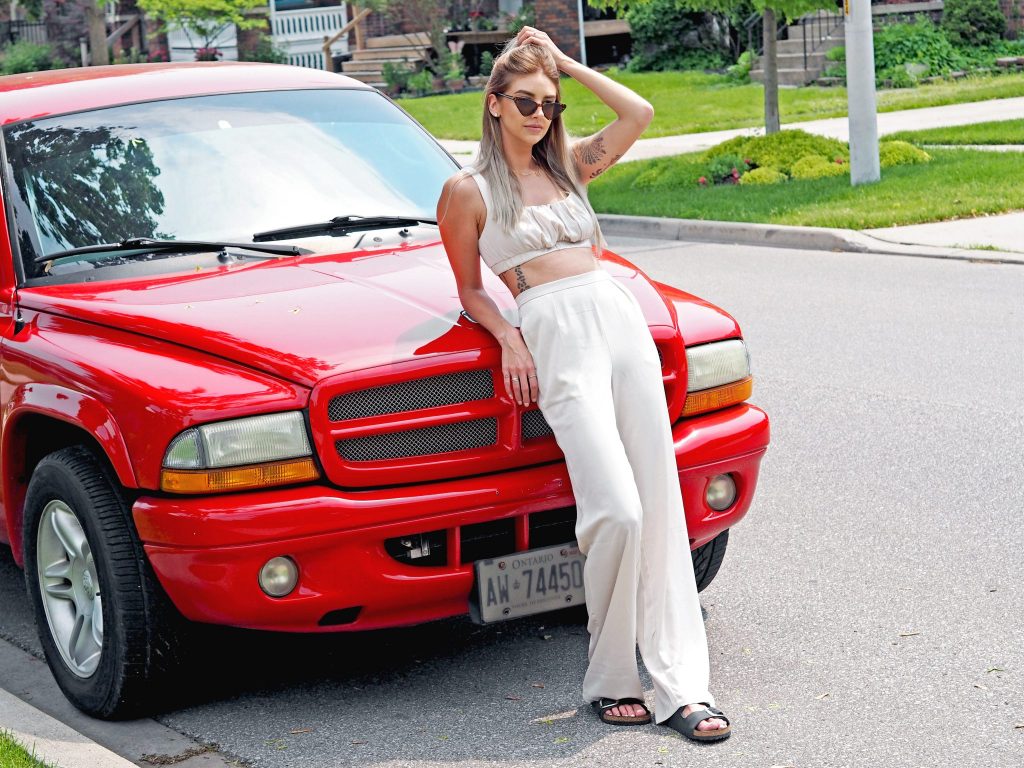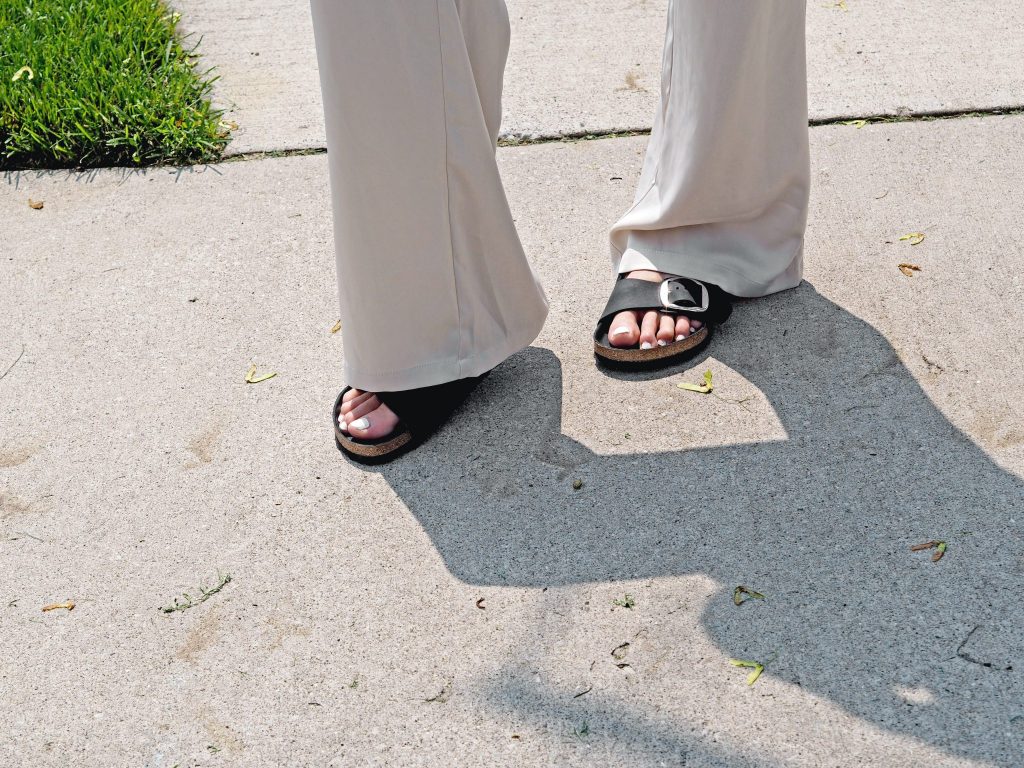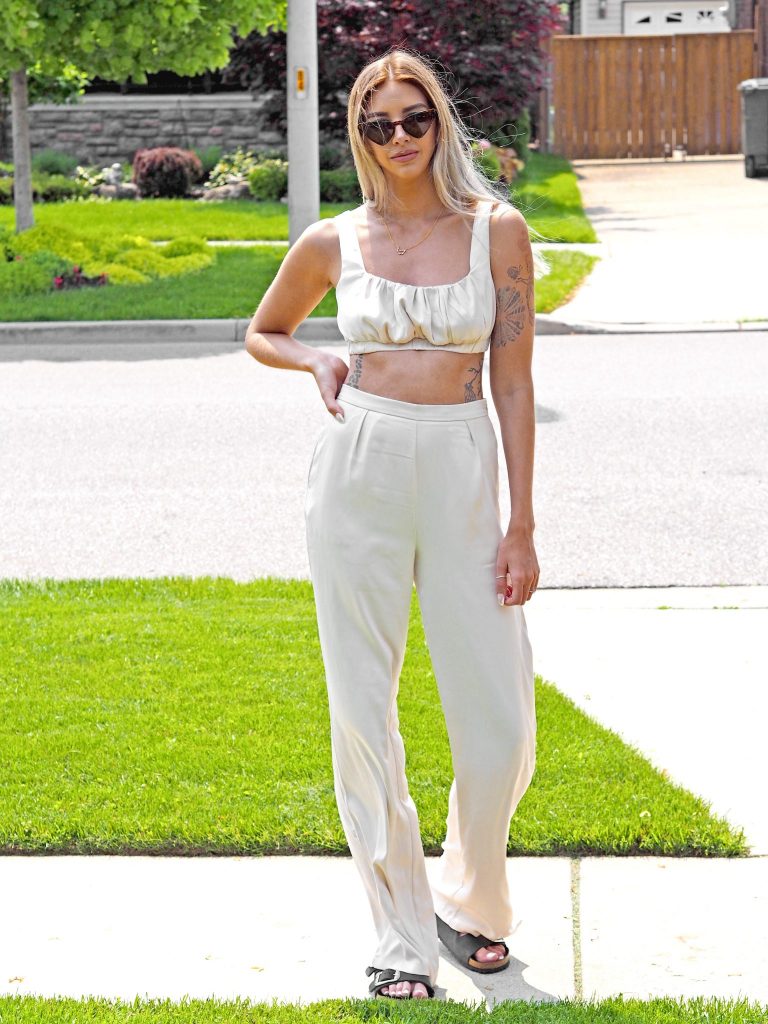 I honestly love these sandals more than I anticipated when I picked them out. I had a vision of how I wanted to style them but wasn't sure if it would work. However it totally did and they are definitely a new summer staple for me. They go with everything and I have been pairing them with casual summer styles like denim shorts and a vest, but also with more dressy items. I've even worn them to work with jeans and a blazer and it totally works!
You can check out Swimwear365 here to see their range of summer clothes.
Arizona Big Buckle Birkenstocks – £82
LL x