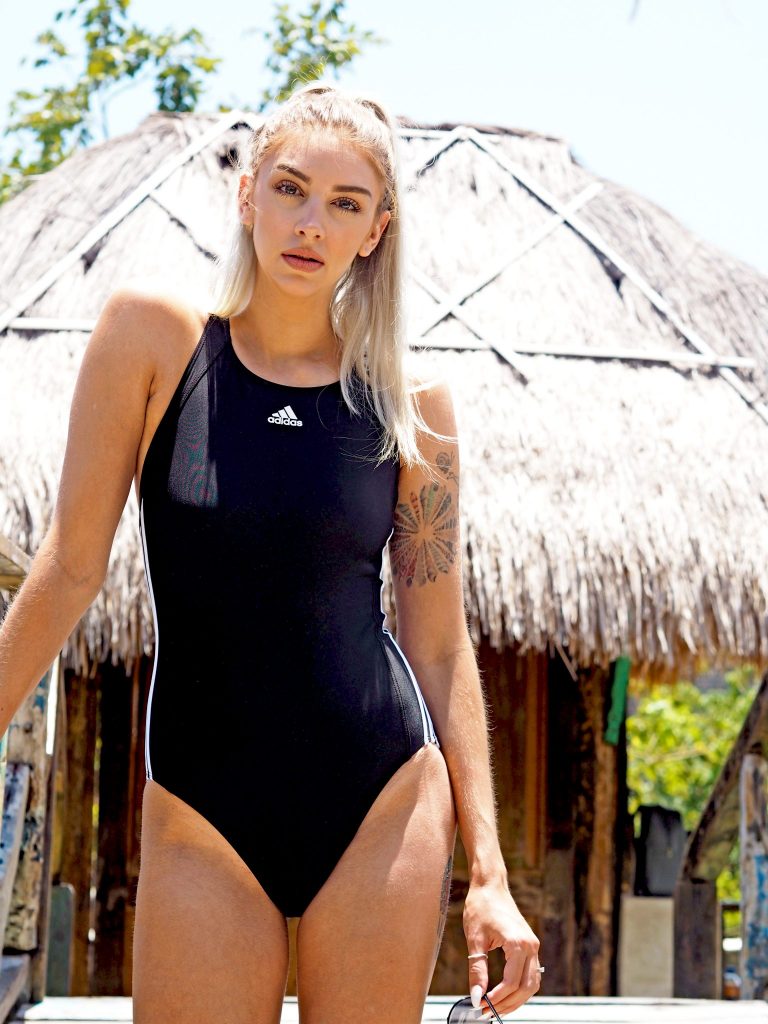 If you follow me on social, I'm sure you will have seen my holiday spam from my recent trip to Bali. I was lucky enough to travel Bali for two weeks with my partner, which of course meant plenty of time taking in the incredible paradise which is the island of Bali; experiencing the culture, moving from jungle to city to beach, and enjoying the beautiful weather.
Bali had been on my travel bucket list for a while, but was also somewhere I thought might be a little too much of a dream, and that actually it might always be on the list, remaining un-ticked. This year was my partner's 30th birthday, and after endless gift research, I decided I was just going to do it, and so I booked flights to Bali. After much planning, having to move dates and thinking we might not even end up going, it was all totally worth it and we both had the most amazing time. I did a lot of research and reading before I went, and thought it would be useful to share my best tips for anyone who is thinking of heading to Bali.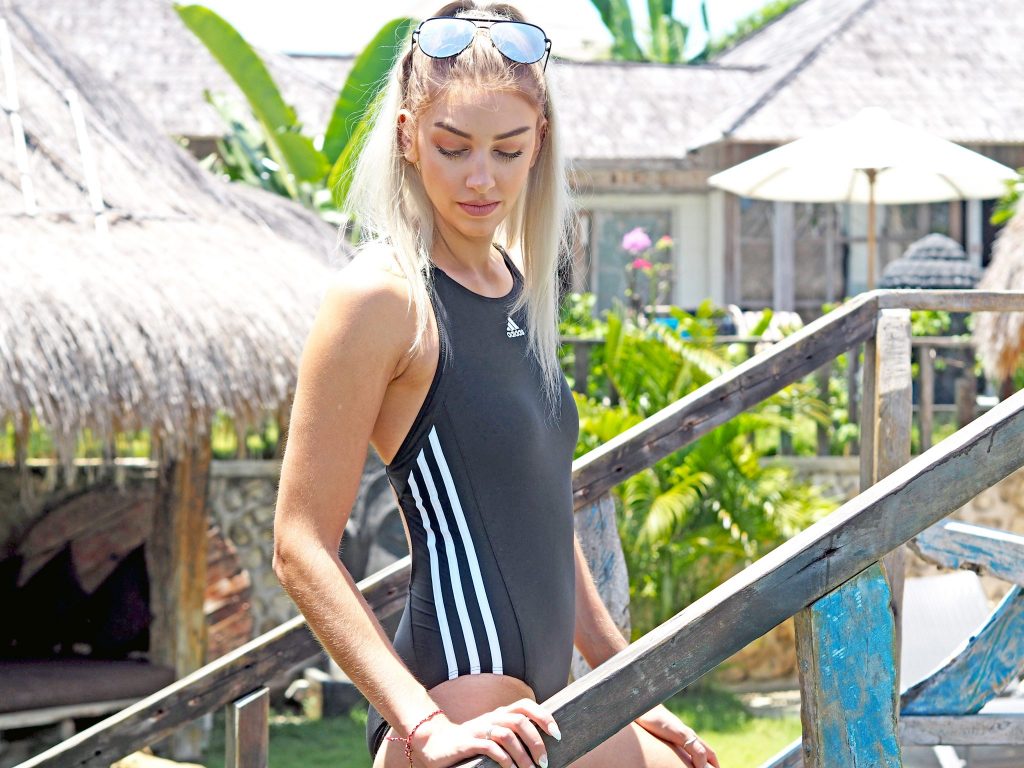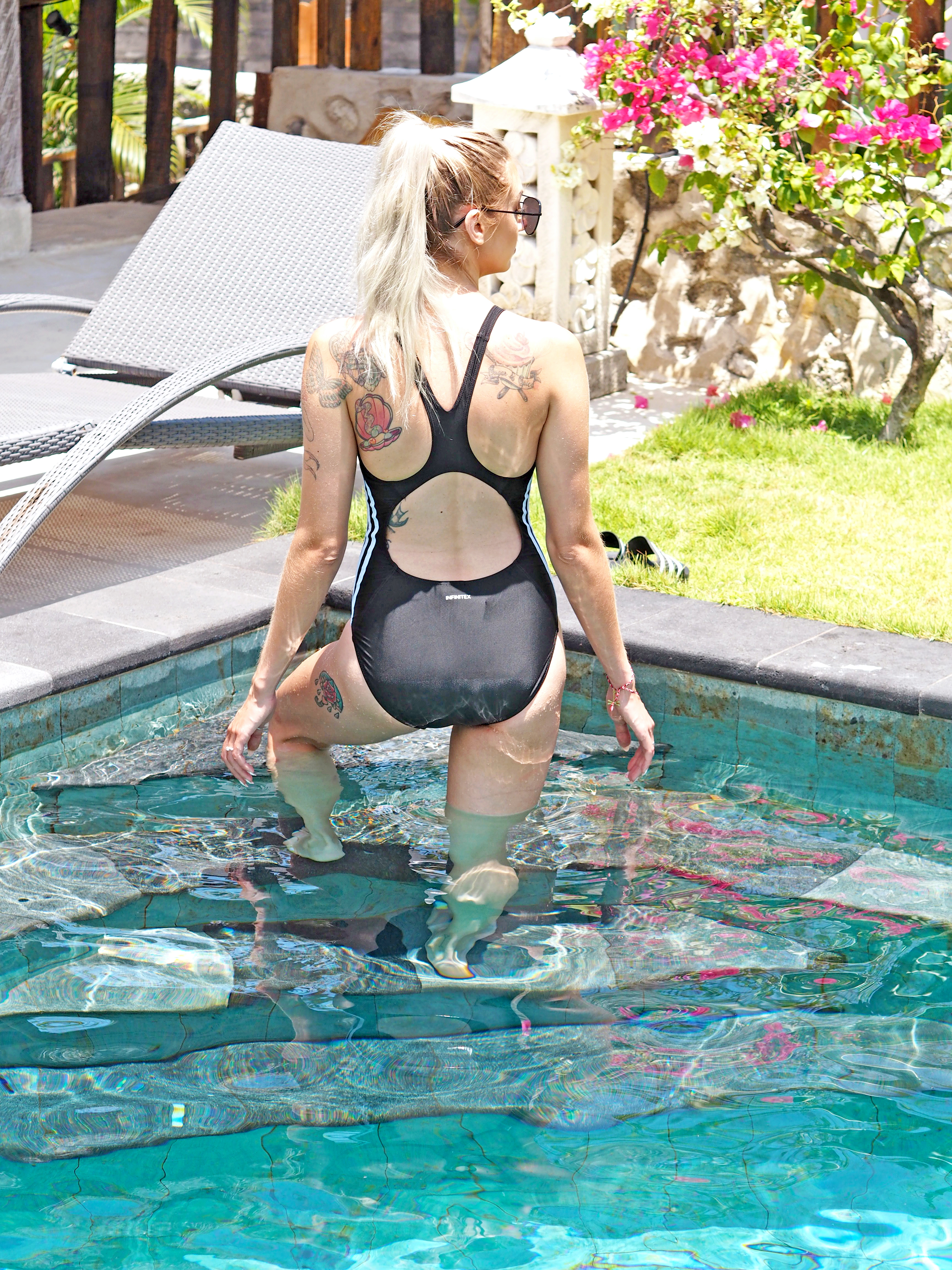 Travel the island. Despite being such a small island, Bali has an incredible and vast array of areas which differ greatly. I would highly recommend travelling between a few different spots if you have enough time. We did 3 locations over two weeks; Ubud, Seminyak and Uluwatu. Ubud is just like stepping into a jungle scene from a film, and has so much culture and beauty that this is an absolute must-see for me. Seminyak, in contrast, is very busy and has more of a city feel with an abundance of restaurants, bars, shops, and resorts, located right next to the beach. Uluwatu is very chilled, and has the most incredible beaches which attract surfers year round.
Speak to the locals. The people of Bali are just amazing – they really made our trip. Everyone we met was so friendly and helpful, people are always smiling and strangers greet you in the street, the vibe there is so happy and free and there were a number of times that people went out of their way to help us. If you want some tips or recommendations then speak to the locals from the area where you are staying; we got some great ideas and made some friends along the way.
Hire a scooter. As soon as you arrive in Bali you will see that the most common way of getting around is by scooter. You will see some crazy sights on scooters, from families of 5 sharing a seat, dogs, and people carrying insanely big items whilst still managing to balance and ride their scooter (the most we managed was a bag of shopping from the local supermarket)! If you are confident enough then I 100% recommend a scooter for getting around – make sure you get a helmet and have a practise first, but once you get the hang of it you will find it so easy to get around. We hired one for around £3 a day and to fill the tank with petrol is just £1! They are perfect for beating traffic and seeing all the sights.
Use airbnb. There are some amazing hotels in Bali so if you prefer to stay in hotels then you will be spoilt for choice, but I recommend using airbnb to find some unreal places to stay for an absolute bargain. It's also a bonus if you are travelling in a group as you can rent large villas for a super low price. In Uluwatu we stayed in a two storey lodge that slept 4 people and had a private pool for under £60 a night including breakfast. They do book up quickly though so try and plan in advance – we made the mistake of booking some of the accommodation whilst we were there and found a lot of the places we wanted to stay in had already gone.
Eat everything. You will find some of the best food you have ever eaten in Bali. We ate out every single day and didn't tire of it at all. The food is so delicious and almost everywhere has crazy cheap prices – we paid around £15 total for a drink each, a starter to share and a main each in most places. There are some very instagrammable restaurants out there too so plenty of photo ops! Seminyak in particular is overflowing with food and drink venues, we struggled to choose where to eat and will definitely be going back to try some of the ones we couldn't fit in.
Get a massage. Another thing on the list that is amazing yet still super cheap in Bali is massages. I'm actually not really a massage lover and don't really splurge on them back home, but when they are a mere few pounds in Bali it would be rude not to. I haven't ever really had one of those amazing massages that leave you feeling like you're floating on a cloud (if you do have any recommendations for these over here please let me know in the comments!) but we had a great massage in Ubud and there were so many places we passed in the other locations that offered super-cheap treatments.
Watch the sunset. The sunsets in Bali are just unreal, and there are plenty of places you can go to experience them. The beaches are mainly open to the public so you can grab some Bintangs and sit on the sand whilst you watch the drama colours and the huge sun sink below the horizon. There are also loads of beach clubs and restaurants where you can experience the sunset over a romantic meal or some drinks. Potato Head in Seminyak is a must, and Single Fin in Uluwatu was my ultimate fave for having delicious food, cheap drinks and seeing the sun sink behind the waves from a clifftop.
Shop and haggle! When you see the prices you may think it would be ridiculous to haggle, but it is expected at most of the markets in Bali. We didn't really visit any of the major markets or shops, but you will find plenty of little stalls almost anywhere you go, selling clothing, accessories and holiday trinkets. If you do want to purchase some items, try and do it all from one store as they will give you a cheaper price for buying a bunch of items rather than just one. You will also find a lot of designer dupes so if this is your thing then you might return with anything from tees to handbags and shoes.
Don't drink the water. This may be an obvious one but I heard so many travel nightmares about people getting 'Bali Belly', however in my opinion this is the same anywhere you travel and isn't just a Bali specific thing. Our bodies aren't used to the water used in different countries, so just make sure to buy plenty of bottled water – it's so cheap anyway that you would be insane to risk it just to save a few pence. Also don't forget to ask for no ice in cocktails, and we even brushed our teeth with bottles water to be on the safe side. No upset tums here!
Find a local taxi driver or tour guide. Some taxi companies in Bali like Grab, GoJek and Uber are discouraged in certain areas, and the drivers of these companies won't actually drop you at your destination if it is one of these, but might drop you a bit of a walk away or ask you to walk to them; which can be a bit of a nightmare when you are in a country you don't know. In a lot of the areas there are Bluebird Taxis which are very noticeable, but are quite a bit more expensive so make sure to have a price in mind and agree before getting your ride. For anywhere we didn't ride to on the scooter, we found the best way was to have a local driver who we could contact on WhatsApp to drop us and collect us – we used some recommended drivers in Ubud and in Uluwatu who were both very friendly, helpful and flexible with our times, as well as being really affordable too. You will also find that in Seminyak the Bluebird Taxi's will drive around offering people who are walking down the street a taxi. We actually found this quite irritating after a couple of days as every other car seems to be a taxi and they all honk and shout taxi out of the window at you – if you just say no they will leave you alone, so they are harmless but can get rather irritating!
If you have any more travel questions or want to see more posts on Bali then make sure to leave a comment below!
LL x
*The swimsuit featured in this post was kindly gifted to me by Swimwear365. As ever, all opinions are my own.