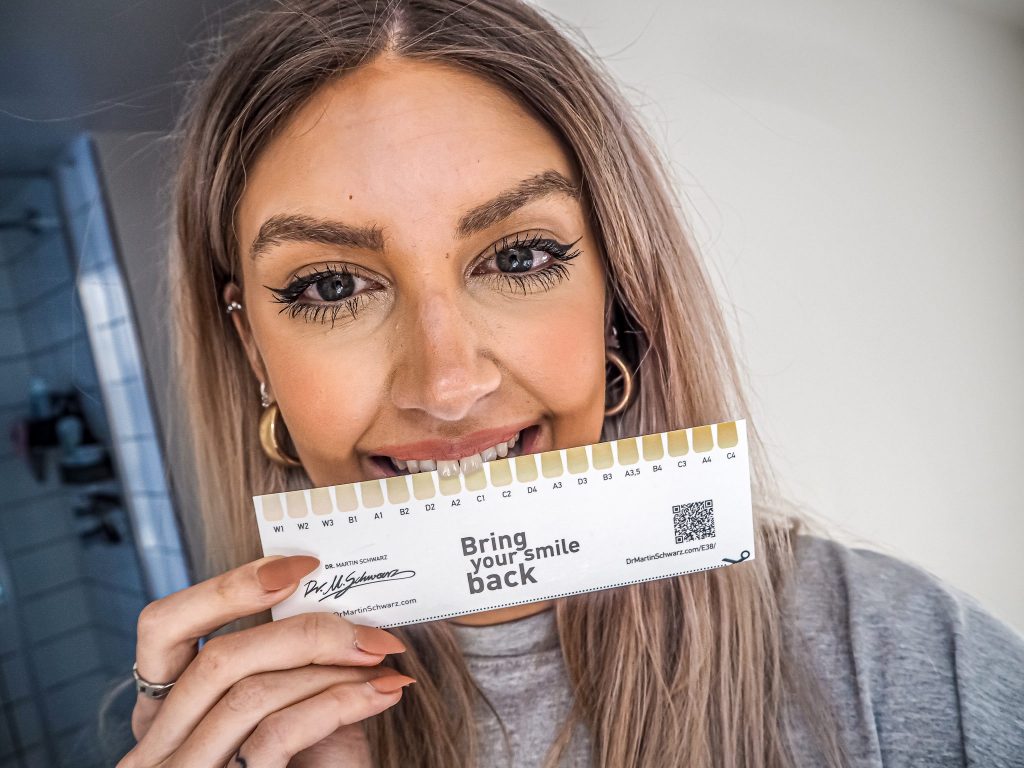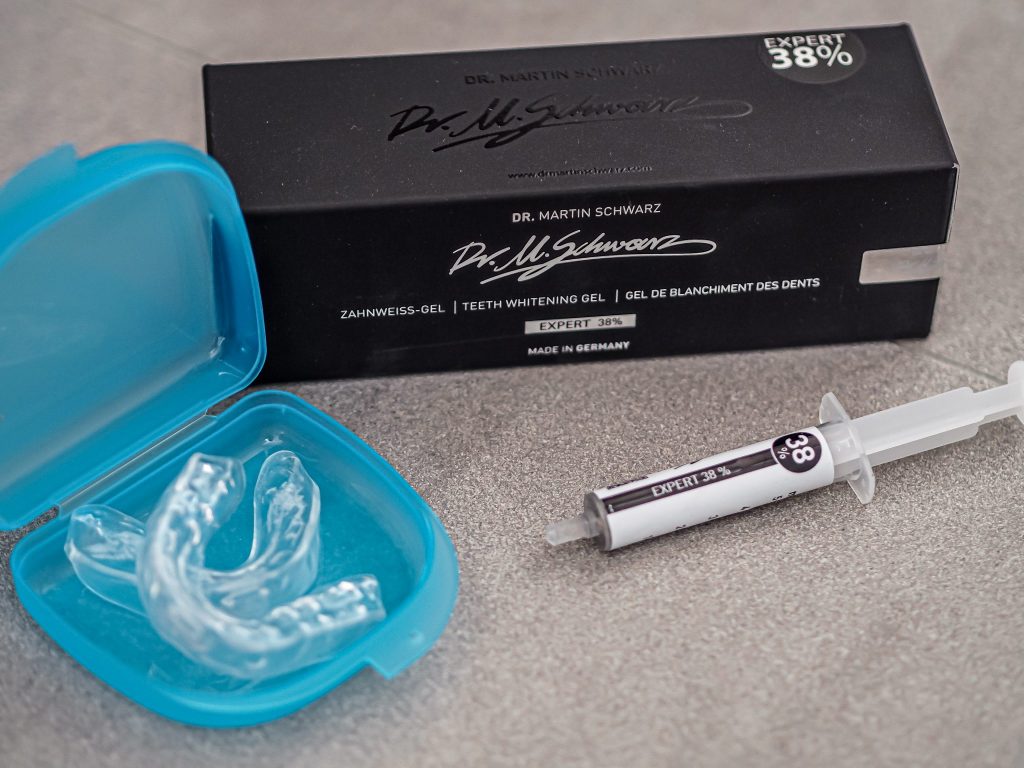 Dr. Martin Schwarz Teeth Whitening Kit
Hey Guys! Hope everyone is coping with isolation ok. We're into week 4 now (3 weeks today since I was told to work from home and not go back to the office) so normal life actually feels so far away now. I've noticed a lot of my blog views are for skincare posts at the moment; I'm guessing plenty of you are trying to stay sane and make yourselves feel somewhat normal during the madness with some self-care? Me too. I figured it would be the perfect time to share the Dr. Martin Schwarz Teeth Whitening kit with you at this time too, as it's probably the ideal time to try this if you've been considering it.
I was gifted the kit to try at home and it arrived just as quarantine had started. I've tried teeth whitening kits at home before, and one of the problems I had was remembering to find time to fit it into my day. However, with all the time at home, I've been finding it so easy to pop them into my schedule and complete the process during my work day at home.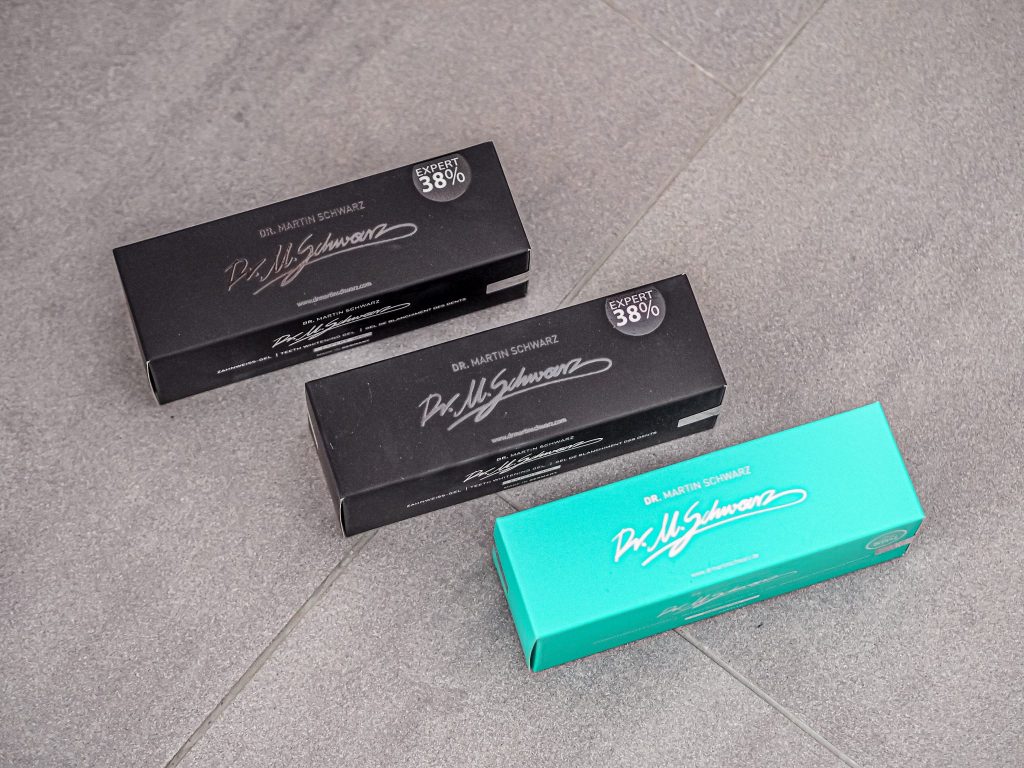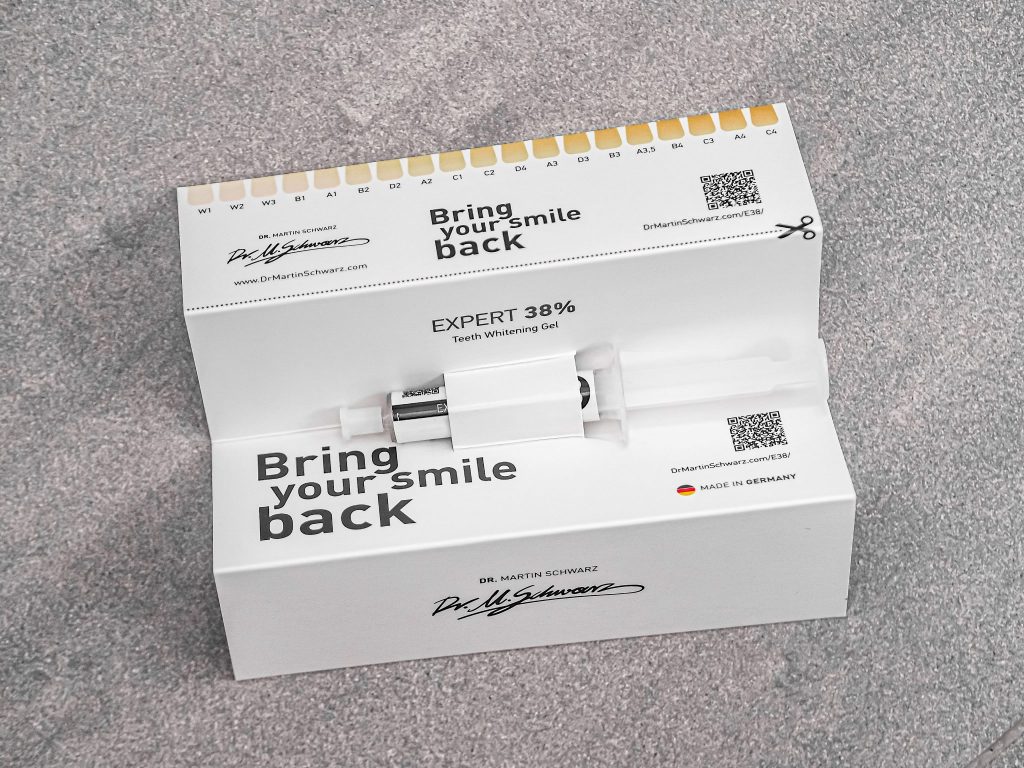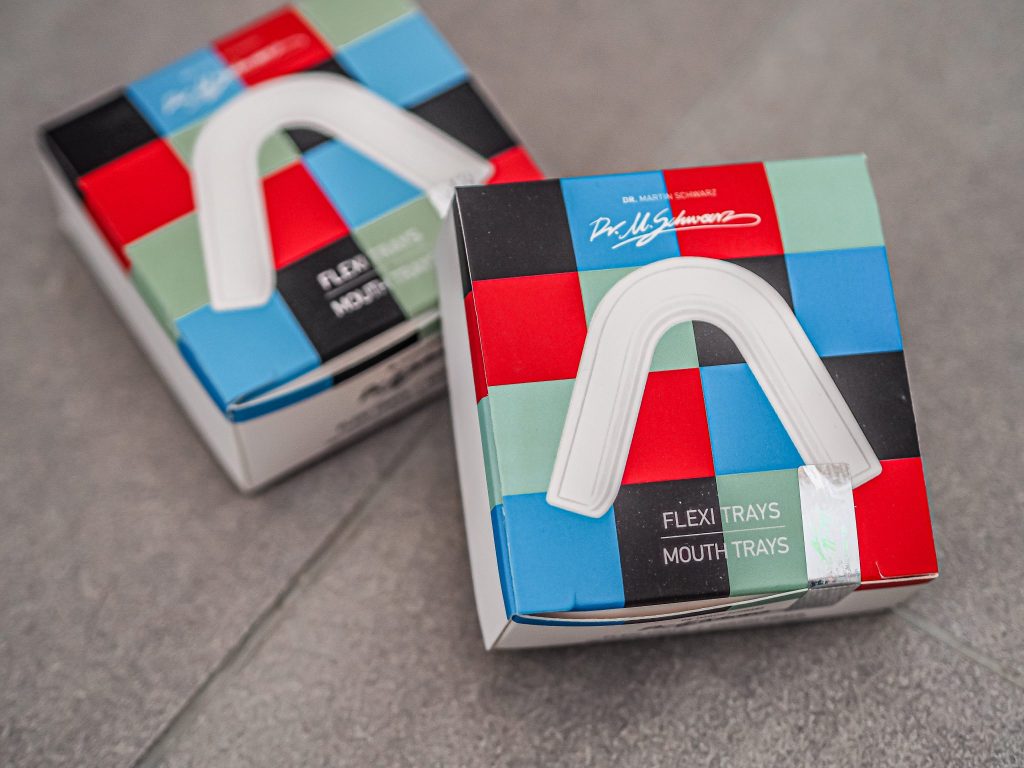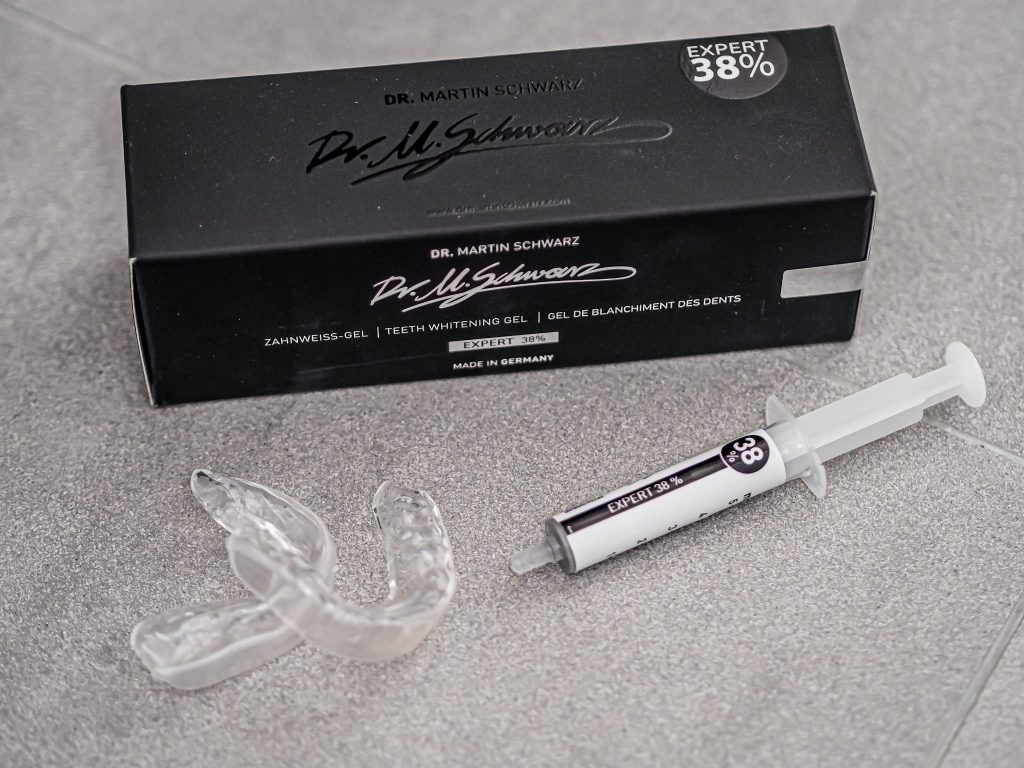 What's in the kit?
Ok so what do you get? All of the items are separate on the website, so it's quite easy to pick and choose which elements you'd like and add to your basket. I got the trays, the Expert 38% which is the whitening gel itself, and the Bioscaling.
Teeth whitening gel Expert 38% – €60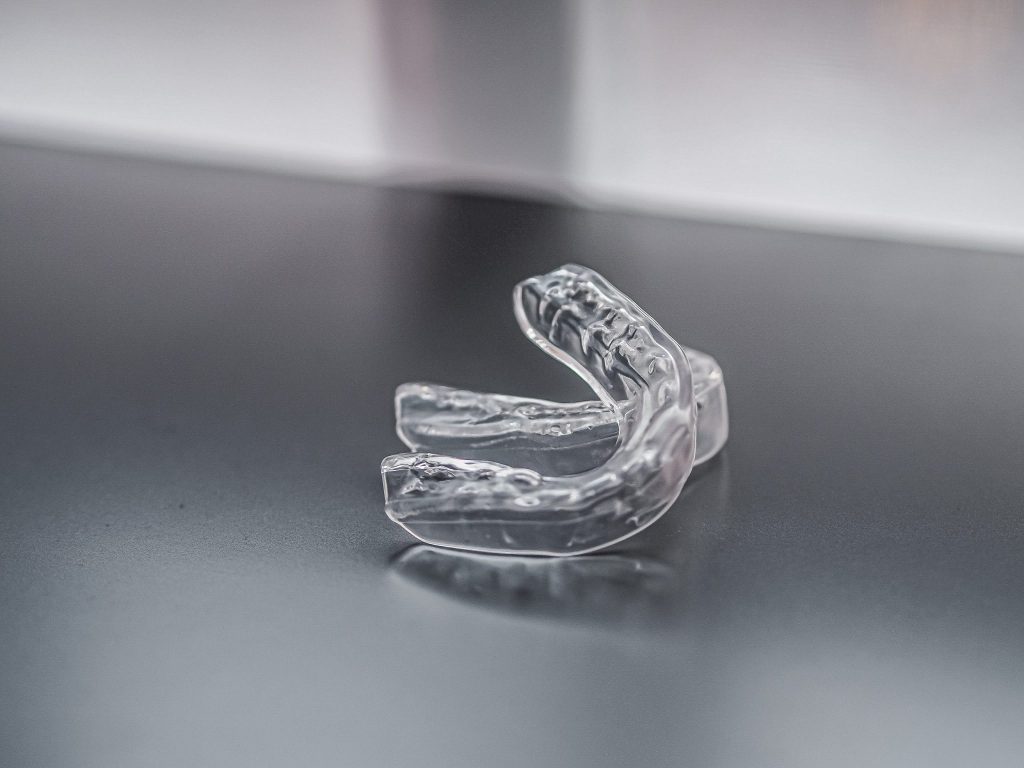 Moulding
So before you can start whitening, you'll need to mould the trays to your teeth. Doing this just makes them fit your mouth perfectly and so they will stay in comfortably whilst you're whitening.
There are instructions in the package of course, but this is a pretty easy step of just dipping in hot water to soften the material. Then place in your mouth and push against your teeth to get a defined mould. Chill the trays in ice water to set them and stop the shape changing after the process. You can do this a few times if you aren't happy with how they turn out, but I would try not to do it too much.
Once you've completed this you're ready to get whitening.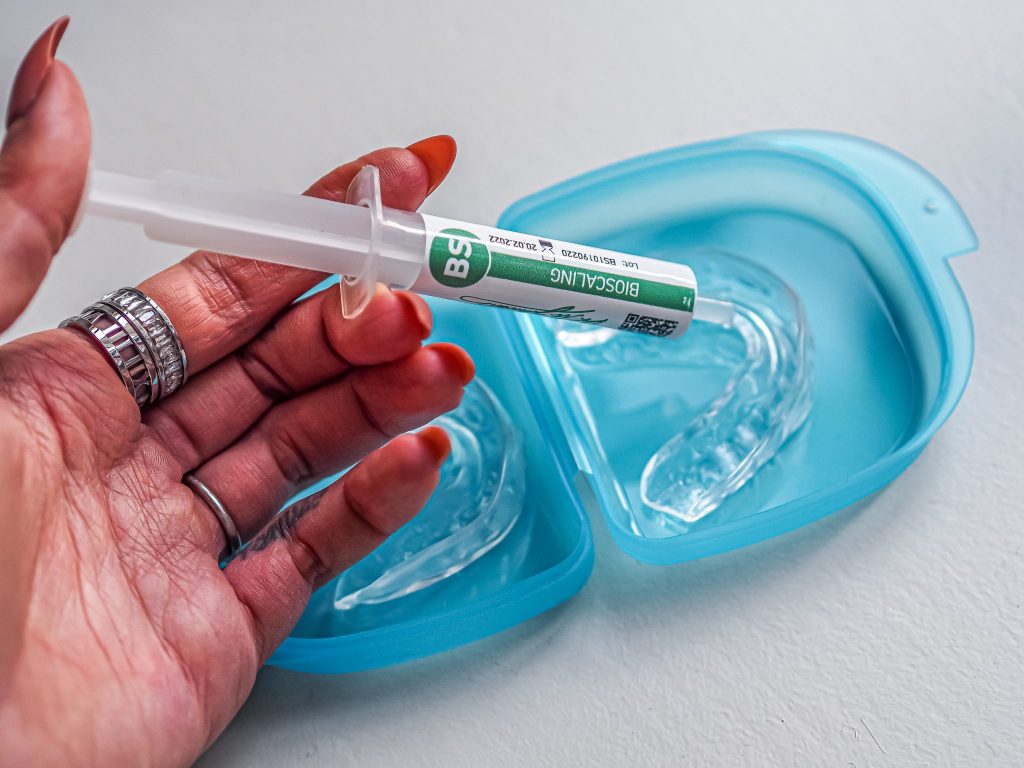 Bioscaling
The whitening instructions recommend Bioscaling first. Bioscaling is an antibacterial gel with strong antiseptic properties. It is a particularly effective tool in removing dental plaque, bacteria, viruses and fungus from the mouth, as well as reducing the causes of tartar. It can be applied to mouth trays and left on for 25-30 minutes, or alternatively you can use it on your toothbrush.
I decided to take the opportunity to try out my new trays before I used them for whitening. I just applied the bioscaling gel directly onto the moulds and left in my mouth for 30 mins. This part was super easy and left my teeth feeling like I'd just been to the dentist for a really good clean! If you're looking for just a next level cleaner or something that is one step up from toothpaste, but you don't want to go for the full home-whitening kit then this is perfect for you.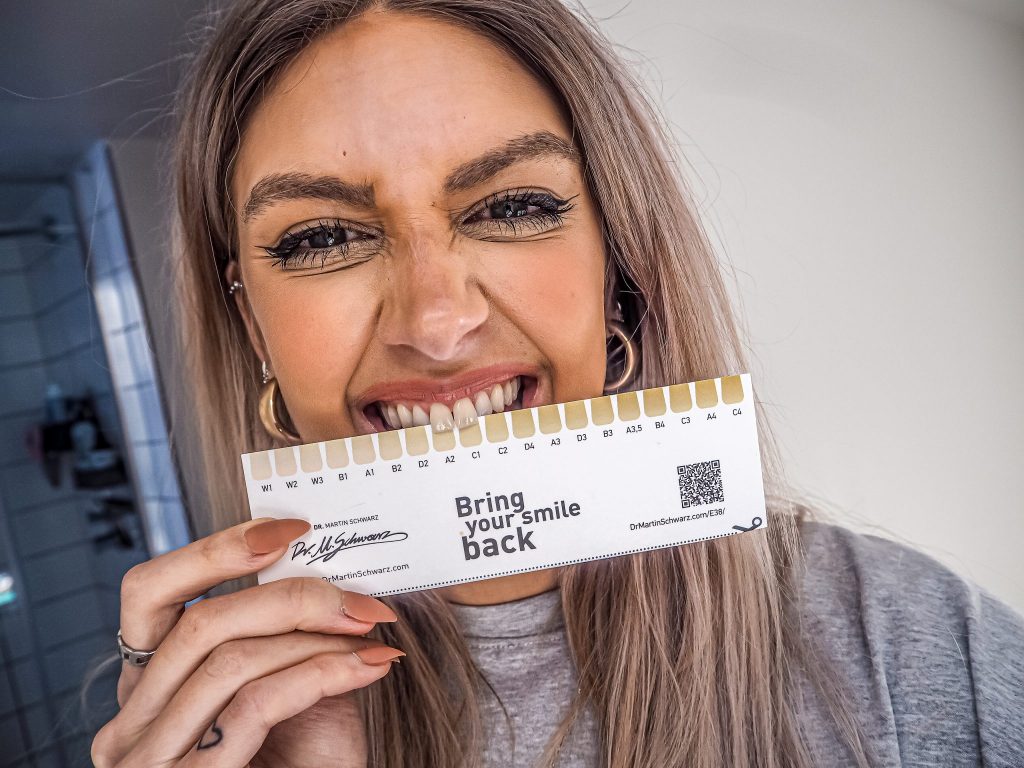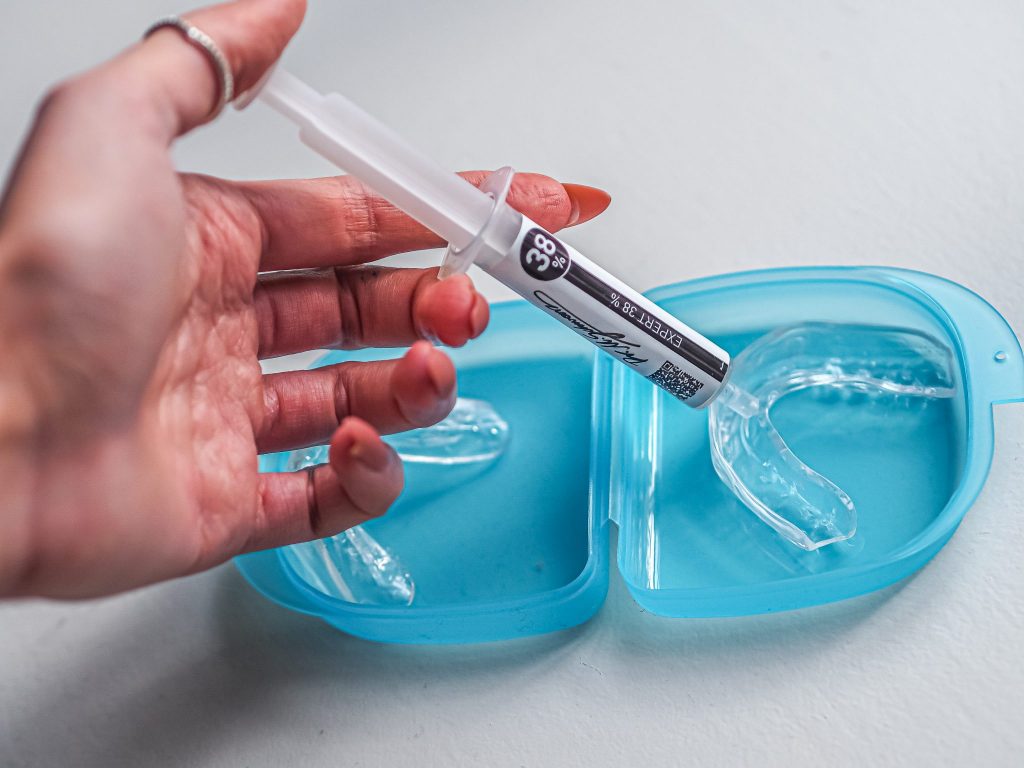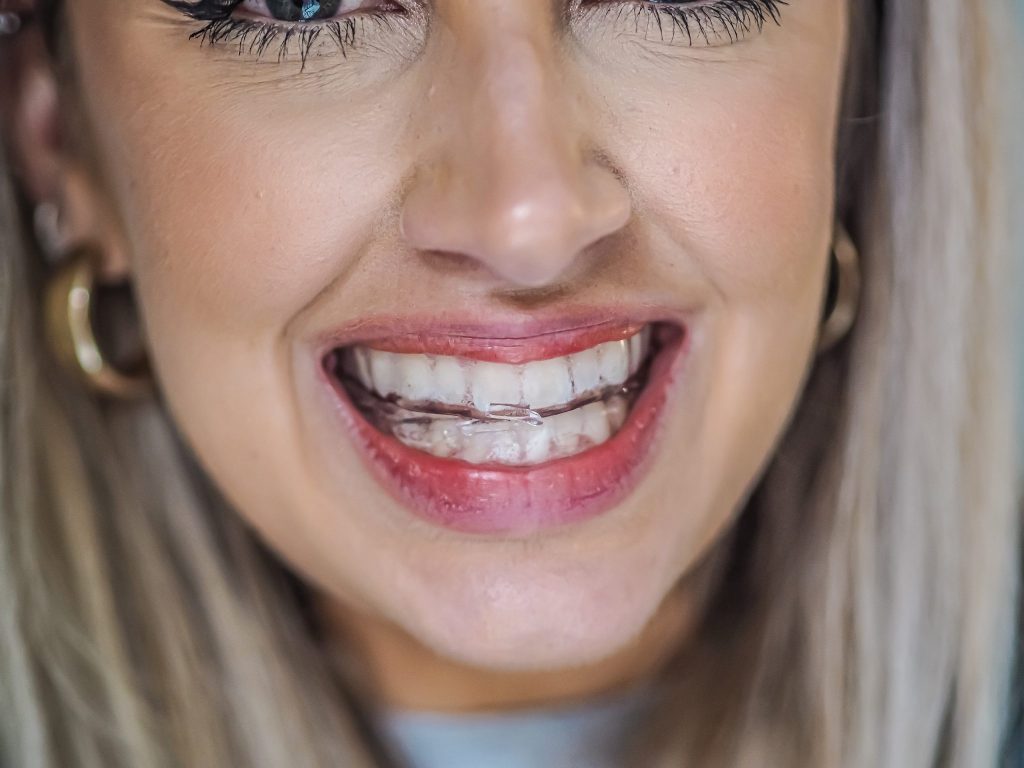 Whitening
The final step, or second step if you aren't bioscaling, is to whiten. The kits come with a colour chart so you can compare the colour of your teeth before and after the treatments. I found I was closer to the whiter end, but I do drink a lot of coffee and eat colourful food so my teeth aren't as white as I'd like. I'd say I'm between 6 and 10 in from the left on the chart, but I did change my mind a few times when I went back to test so I settled on a range. I definitely think I will notice the difference in colour if it really works either way so I was happy with this.
Next up, I applied the gel in the same was as I did the bioscaling gel. The team recommended that I focus mostly on the front areas if I want to make the whitening gel go further. This is basically just because you only really see your front teeth mostly so it makes more sense for the whitening to be concentrated here and have more coats if you prefer. I decided to do that as if I continue the treatment, I don't know when I'd next be able to order some more, so I'd rather make it go further now.
Something else to note is to make sure you don't get the gel on your gums, so just remove with a tissue or your finger if you do. I was also advised to ensure any cavities are filled properly as this can cause pain or sensation, so just something to consider if you are going ahead with the whitening.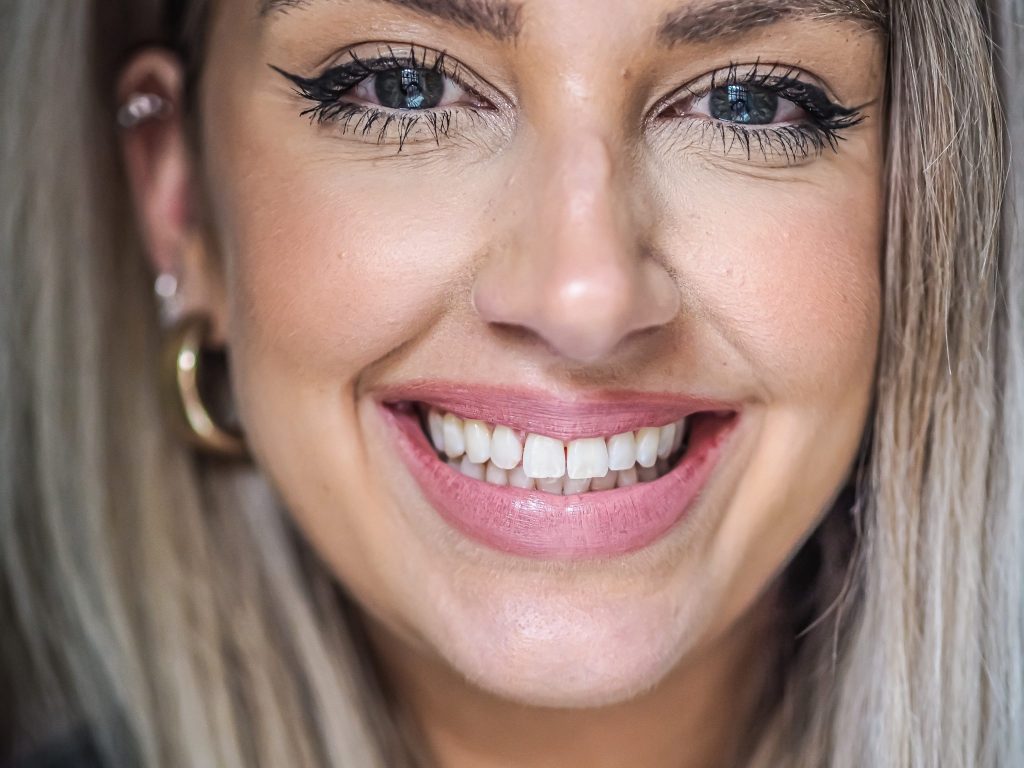 My Thoughts
I can't do a fully final review yet as I haven't fully completed the whitening yet, but I will come back and add that onto this post once I have. I do however, want to share my review so far.
I'm about half way into my whitening process and can definitely see a difference already. It's quite tough at the moment as I'm drinking a lot of coffee; it's my daily treat in the morning whilst having to work from home every day. Obviously you should usually avoid any food or drink that stains, but in the current climate its quite hard to be so strict, and I'm finding joy in little things like nice coffee or a glass of wine. Instead I've just tried to be more conscious of it and use a straw where possible, or swap out some things where I can.
The process is really easy, and I'm finding that I can just pop the treatment on in the afternoon when I don't have any calls or meetings. Bonus points for it stopping me snacking too! The 30 minute timing is also great. I've had kits previously that take much longer and so I found it harder to just add into my day. If I were doing this normally I'd still easily be able to have dinner and then whiten my teeth in he evening before bed, without having to rush the process.
Stay Tuned!
I think you can already see a difference, and here I was wearing a lipstick that doesn't really enhance the white of my teeth so I'm excited to see the results at the end. I've not been doing it every day as I personally like to give my teeth a bit of a break in-between and do the whitening more gradually. Looking forward to seeing my final results and sharing my after photos with you guys! So far I would really recommend; this is the best home-whitening kit I have used before (and I've tried a few). It's certainly the easiest and its given me the best results after only half the treatment!
You can read more about Dr. Martin Schwarz Teeth Whitening and shop the products here, and find another article about them here too.
LL x