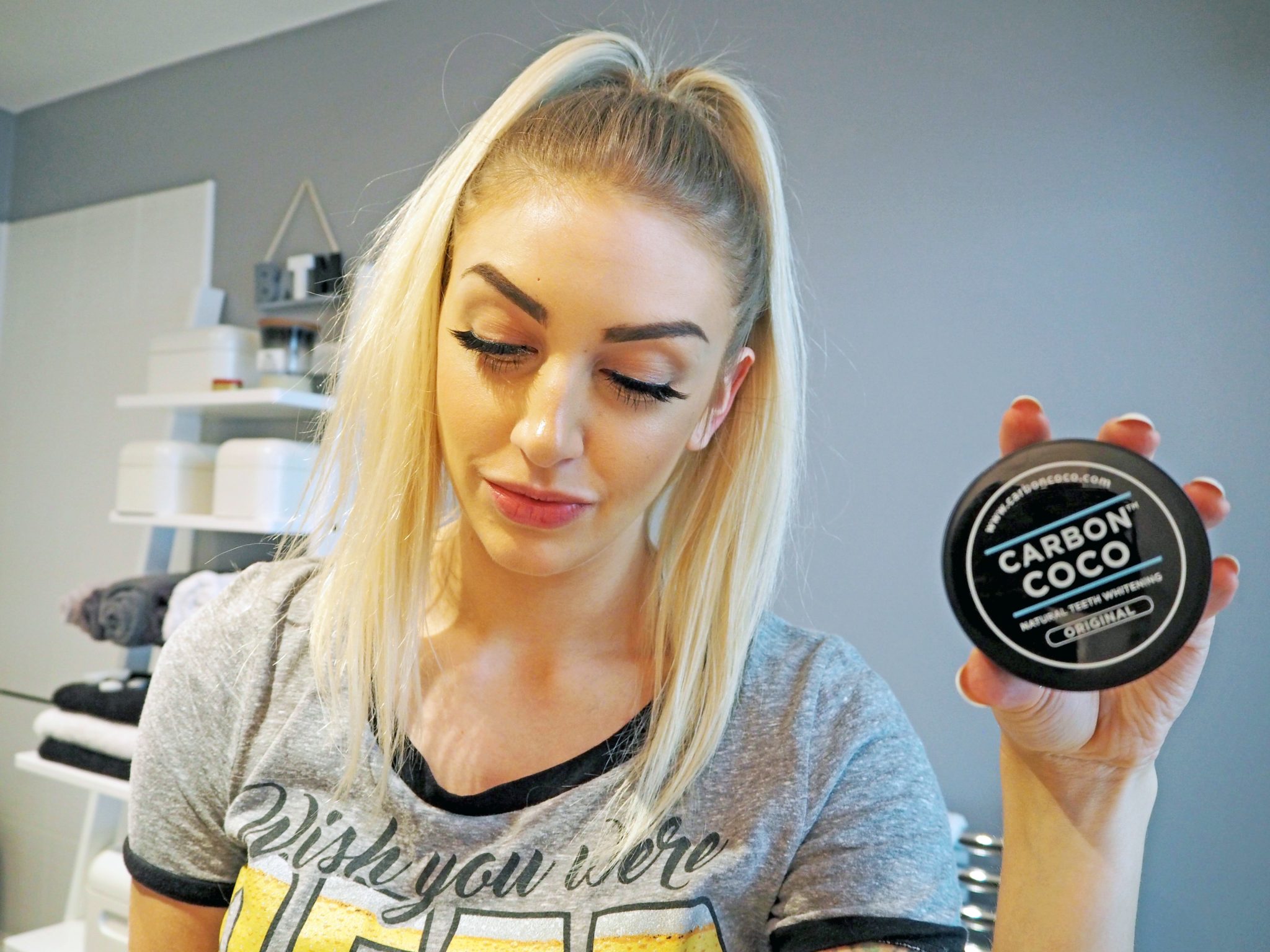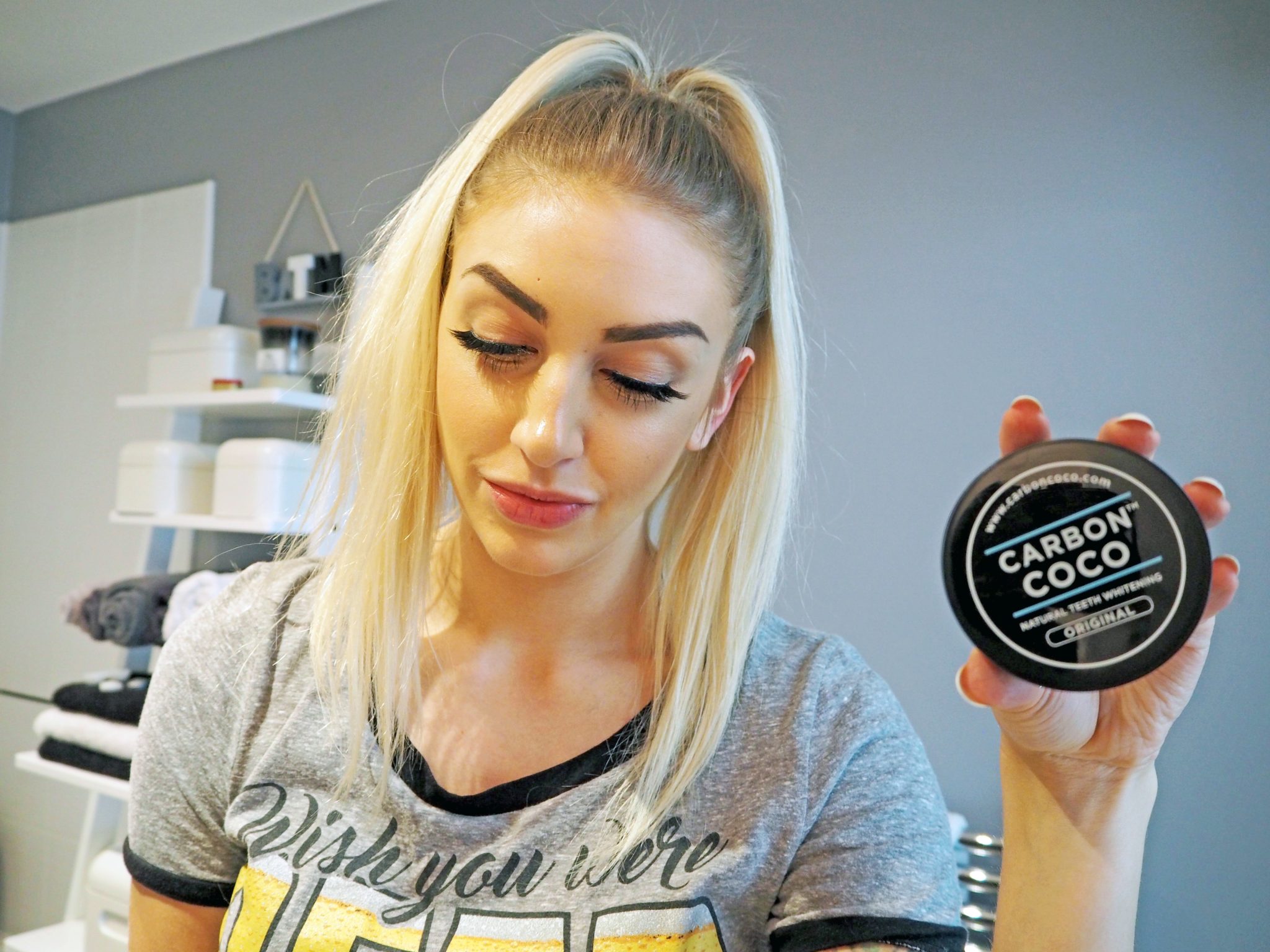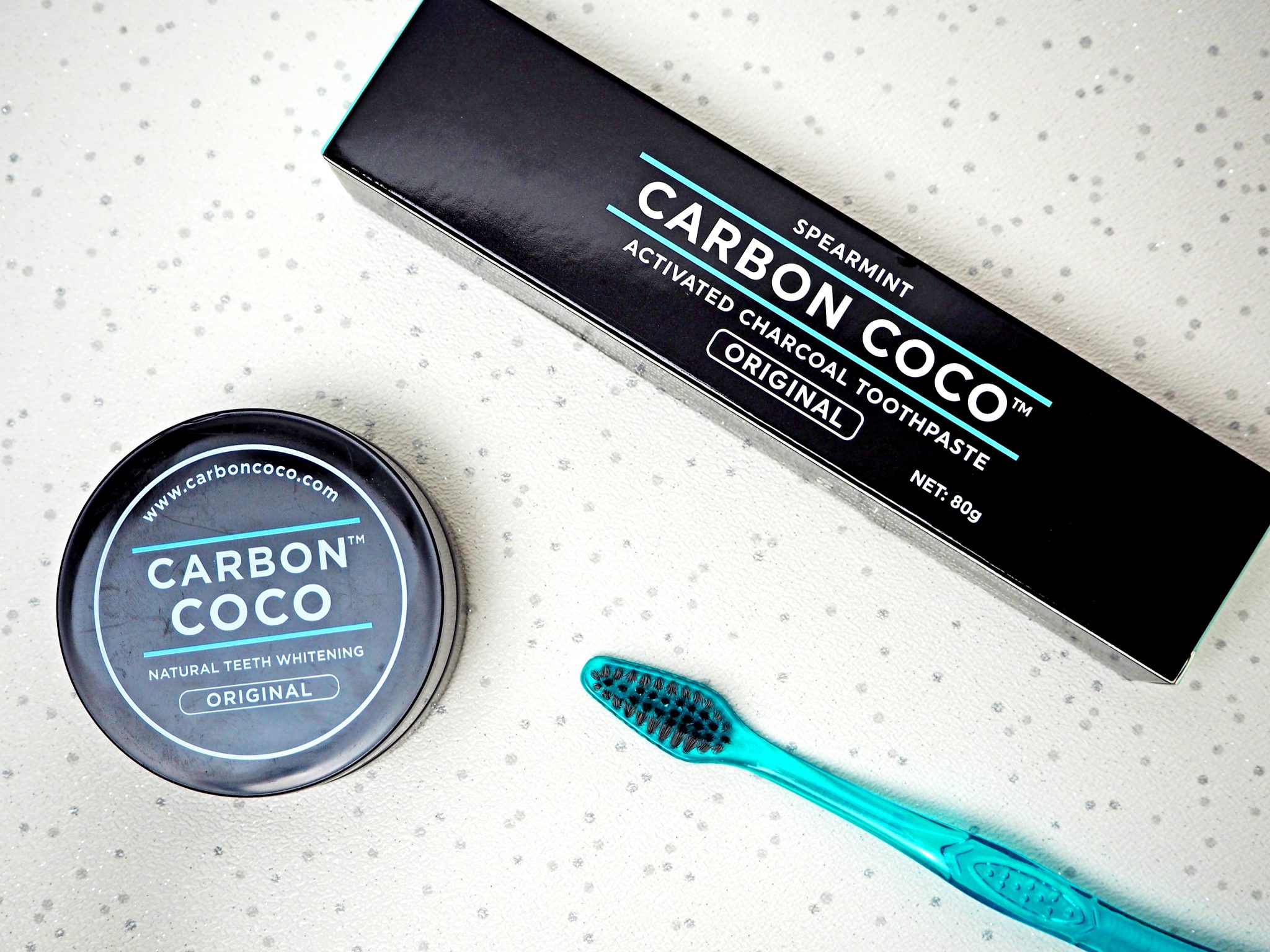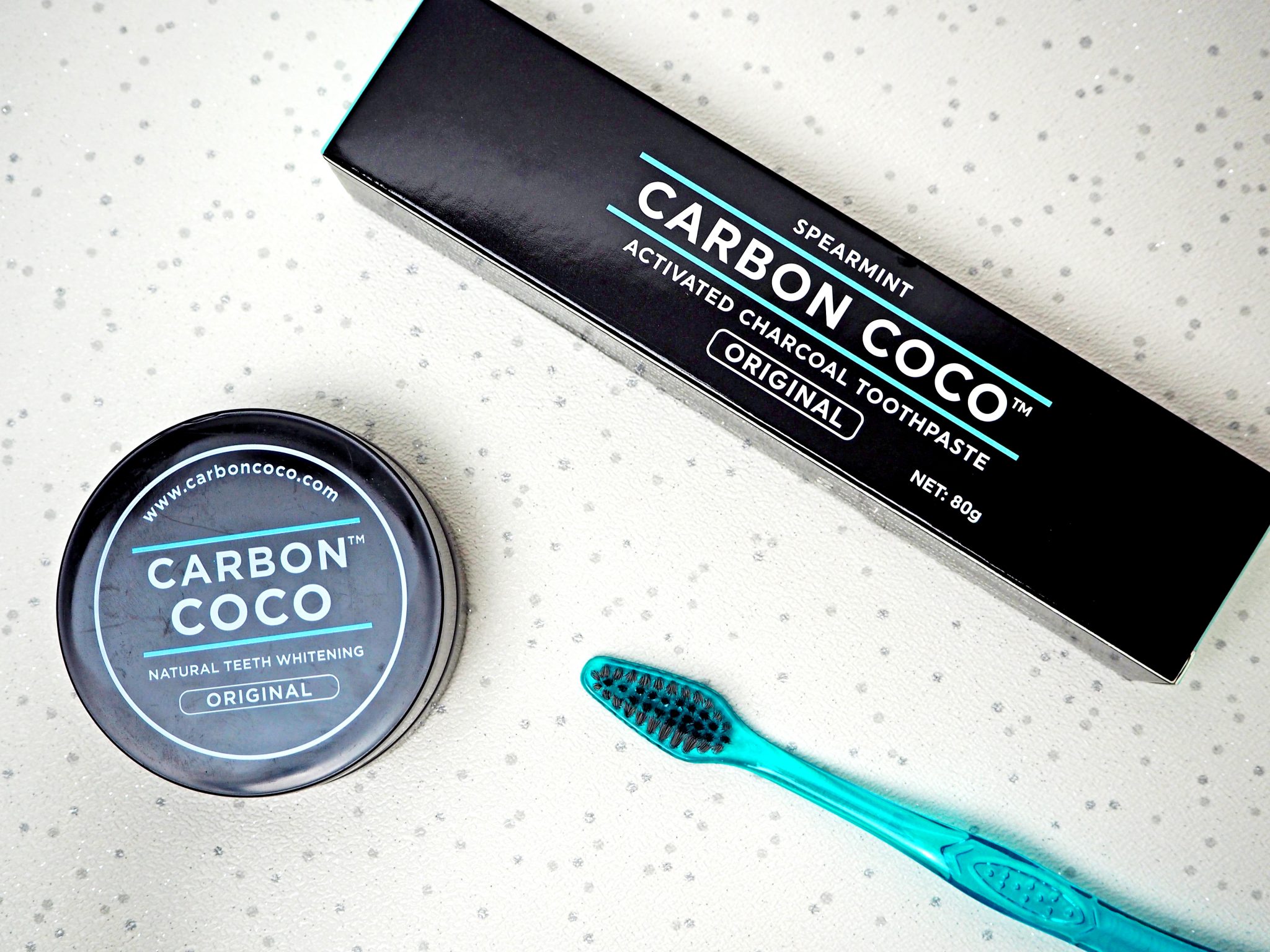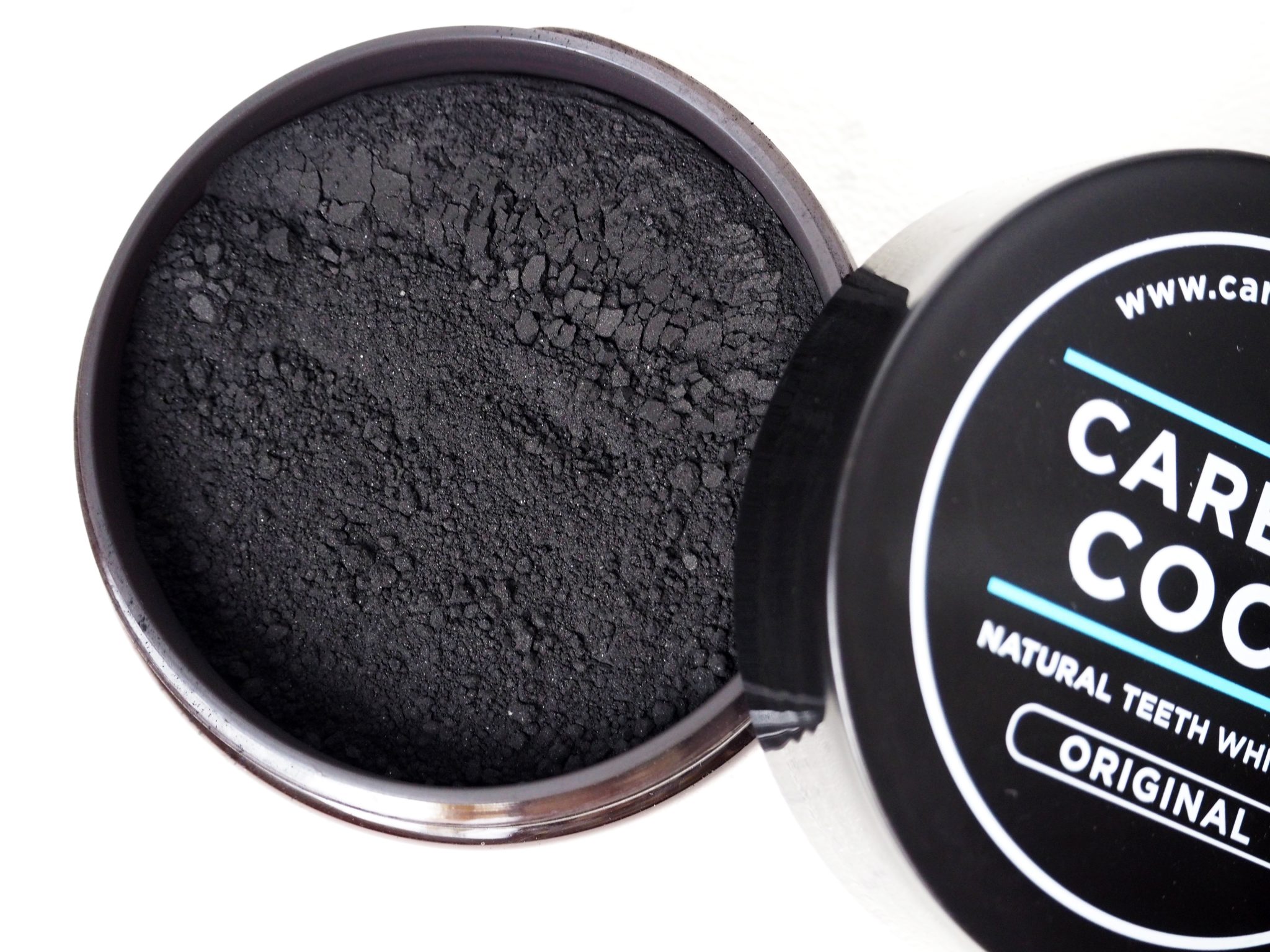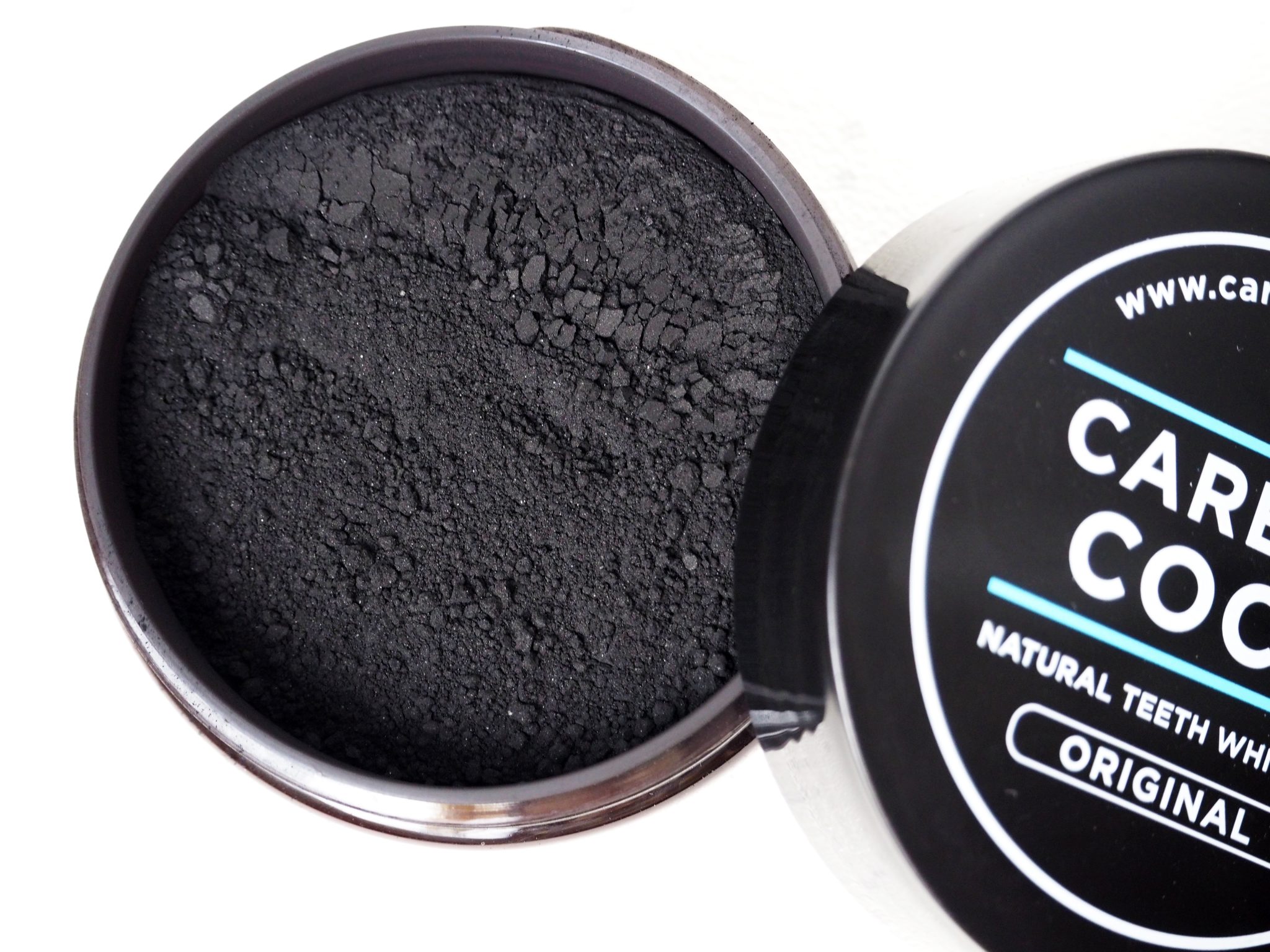 One of the first things many people notice upon first impressions is your teeth and your smile. This feature can really change and shape your face, and can be a huge factor in confidence for a lot of people. Unfortunately, due to my love of a daily coffee and nice glass (or three) of red wine, my pearly whites are definitely not as bright as they could be.
Teeth whitening is understandably huge at the moment; I mean, who doesn't want sparkling white teeth? But it can be a pricey procedure, which is where the home-whitening kits come in. Most of us might not be able to afford professional whitening, but there are now an abundance of DIY kits available, allowing us to give ourselves a mini-makeover in the comfort of our own home, and on a budget.
The teeth whitening kit from Carbon Coco is made with 100% natural ingredients to safely whiten and polish your teeth, strengthen their enamel, detoxify your mouth, and keep your breath fresh without any risk what so ever from harmful chemicals or additives.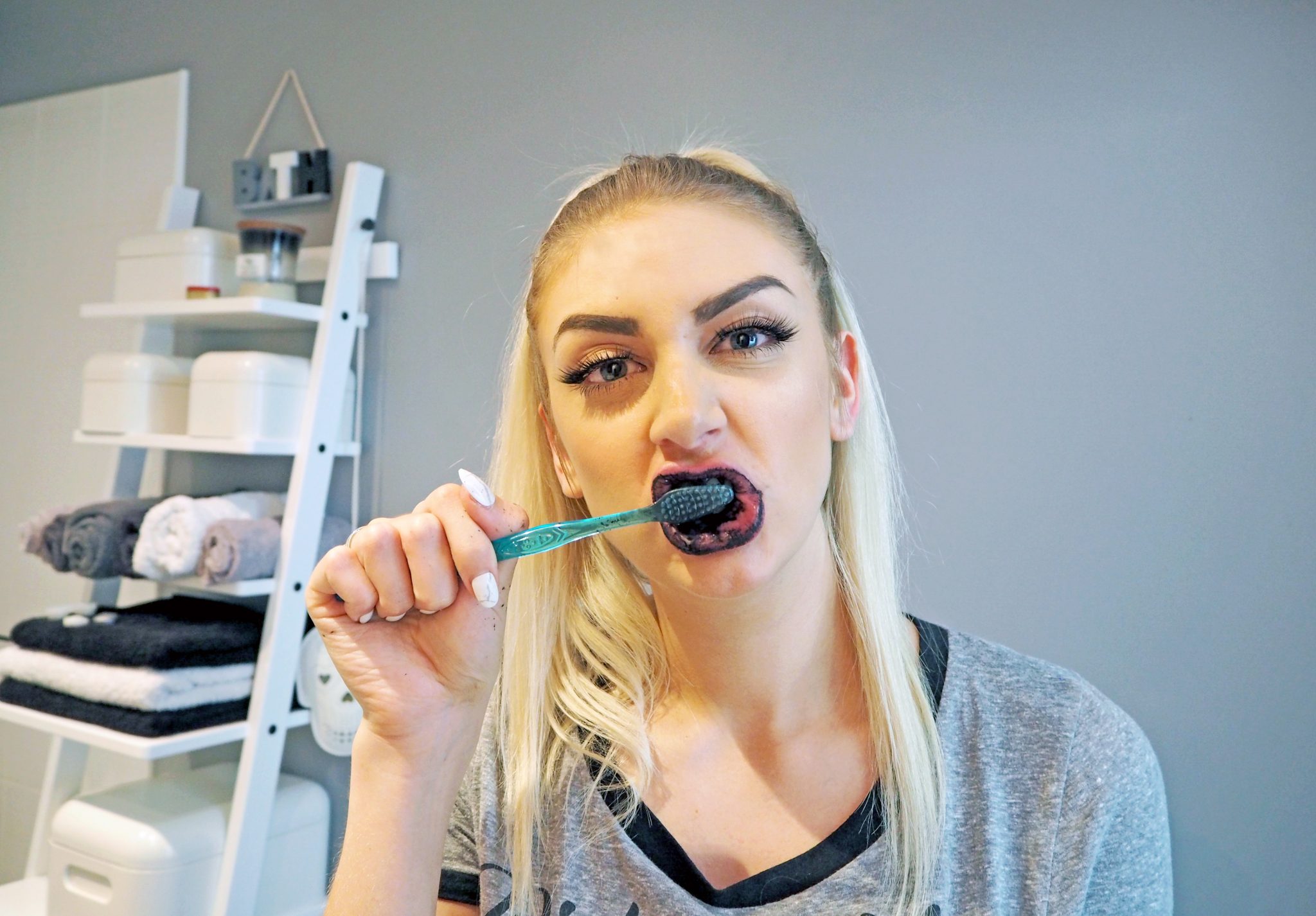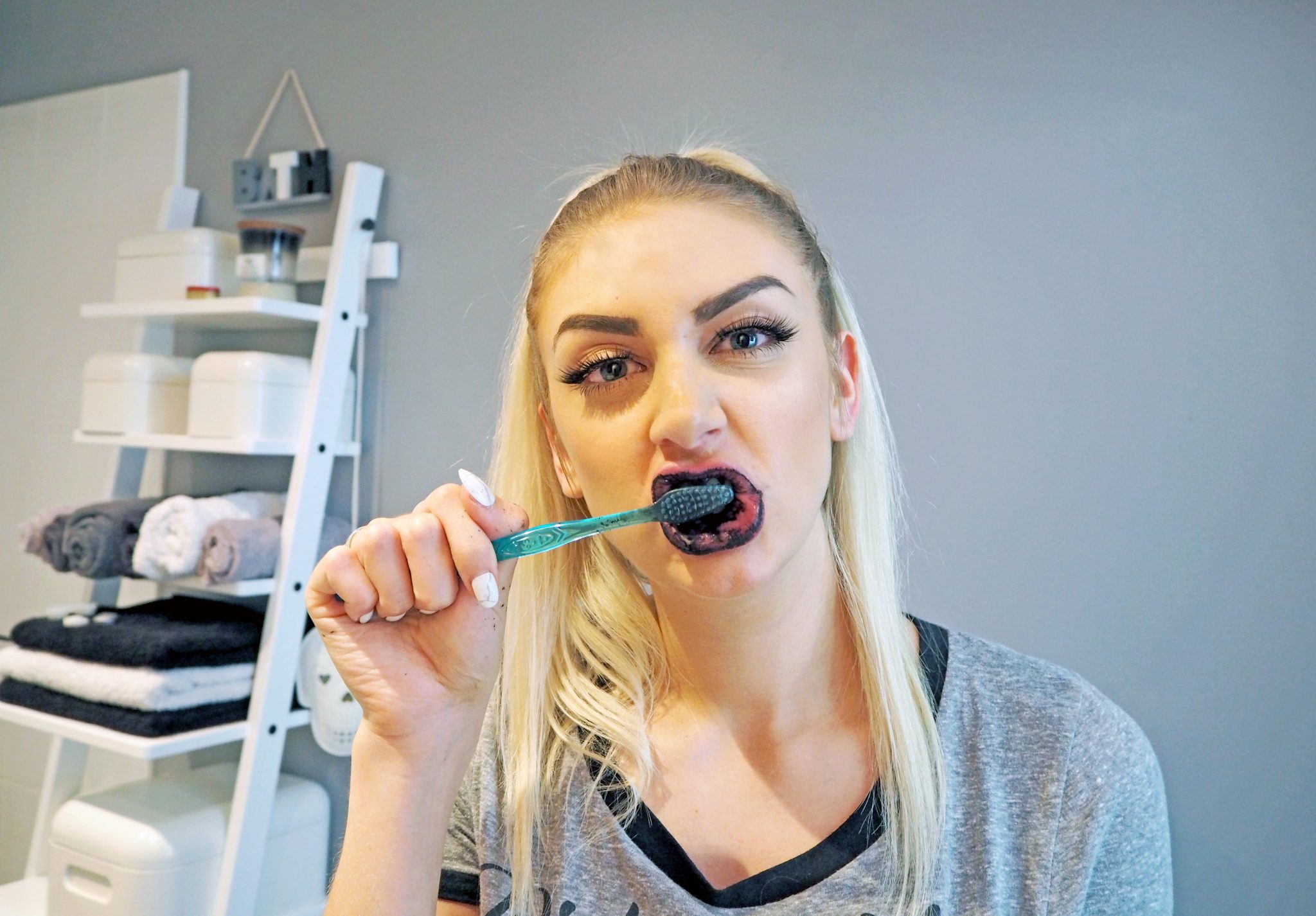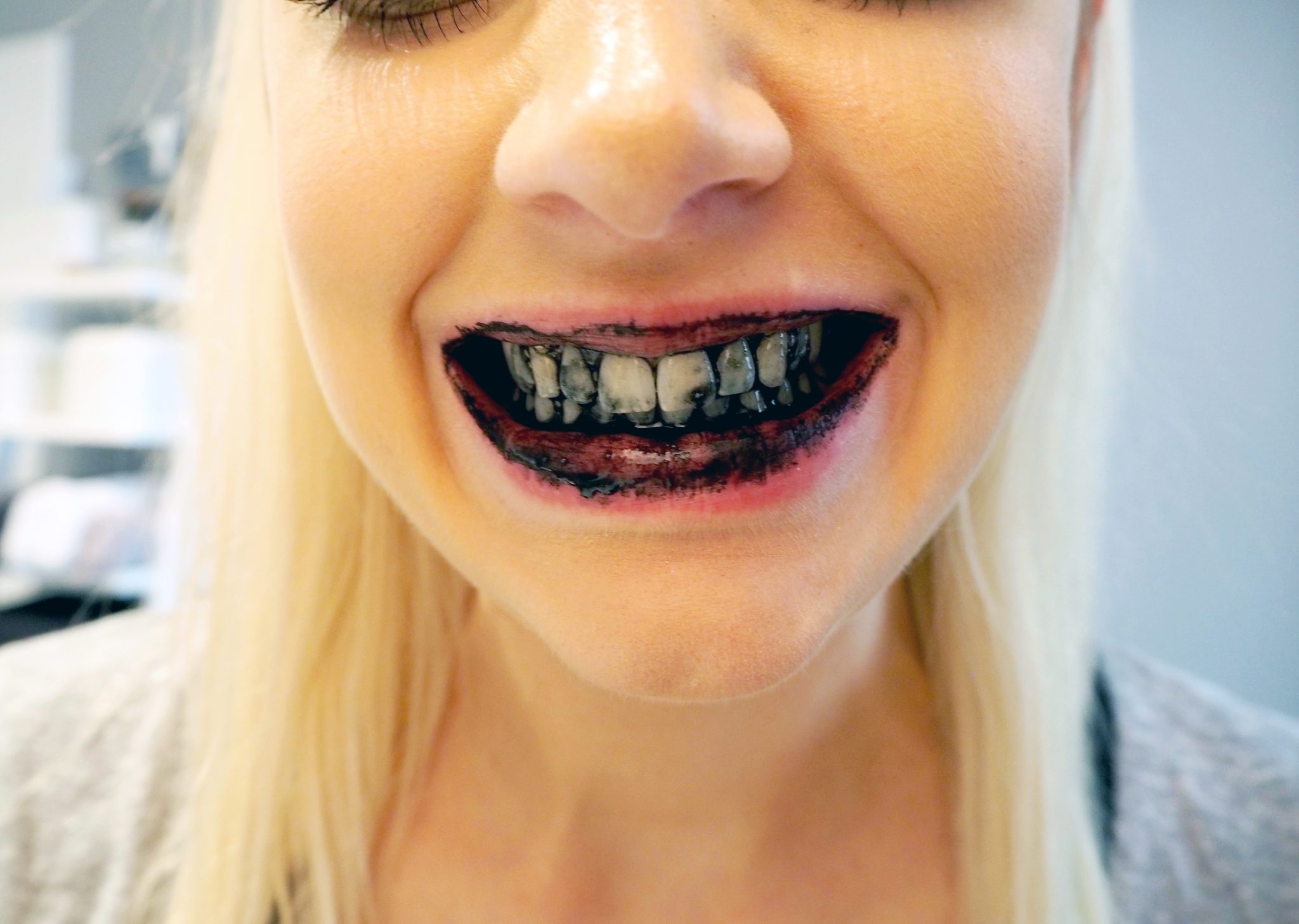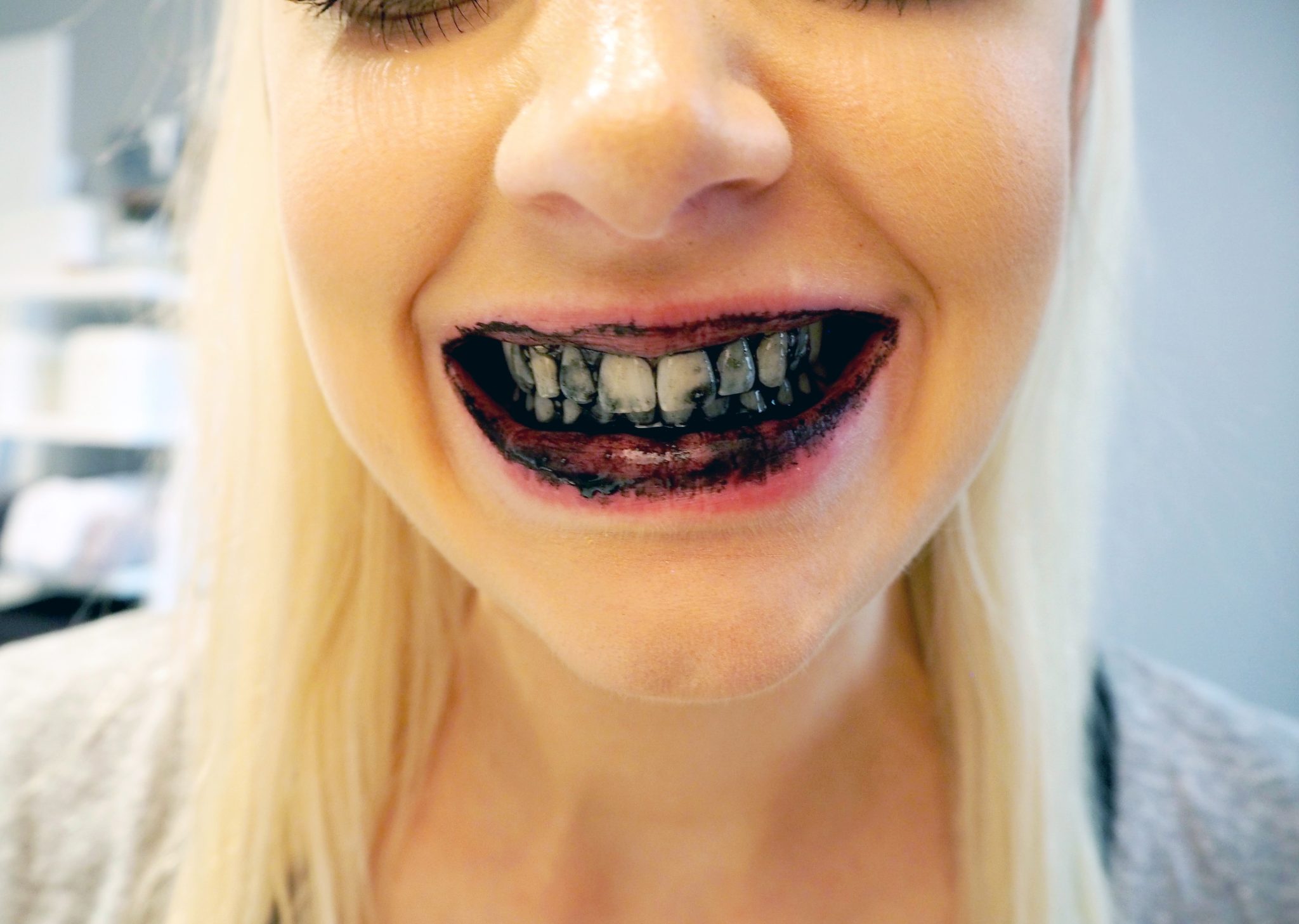 Carbon Coco sent me their Ultimate Carbon Kit to try, which contains their Activate Charcoal Tooth Polish, Activated Charcoal Toothpaste, and a toothbrush with bamboo bristles. To use, you simply dip the wet toothbrush into the polish, which is a very fine, black powder. Brush for 3 minutes, then rinse, and brush again with the toothpaste.
Made from 100% certified organic coconut shell charcoal, Carbon Coco not only brightens your smile, but also improves your overall mouth health. The medical grade activated charcoal powder removes toxins, stains, and plaque from your teeth through a process called adsorption, in which activated charcoal binds with these particles and flushes them out of your teeth and mouth. The super finely milled polish won't damage your enamel or gums and also contains bentonite clay, a natural ingredient that helps remineralise teeth plus a hint of lemon myrtle, which has gentle and non-acidic antibacterial properties.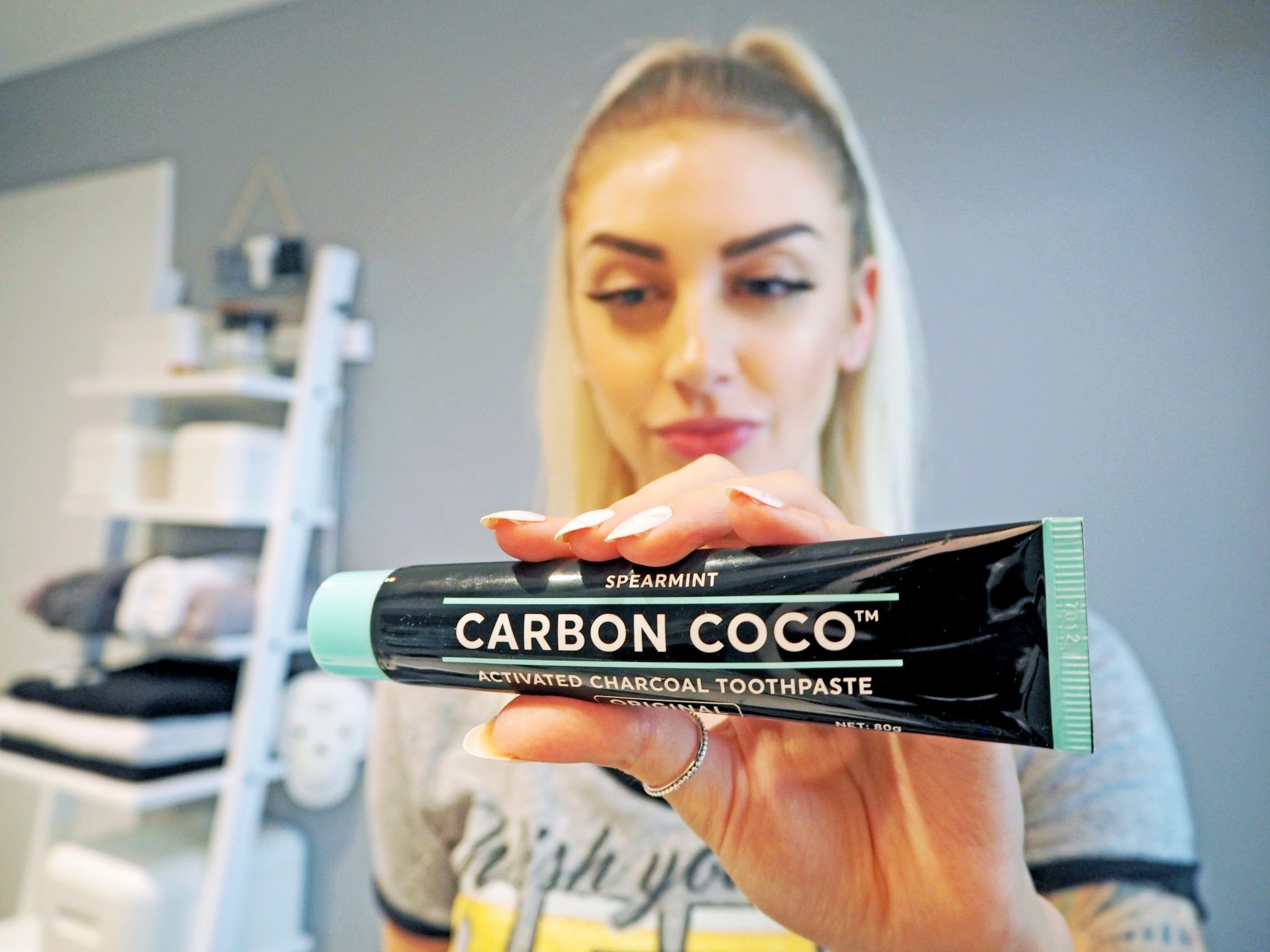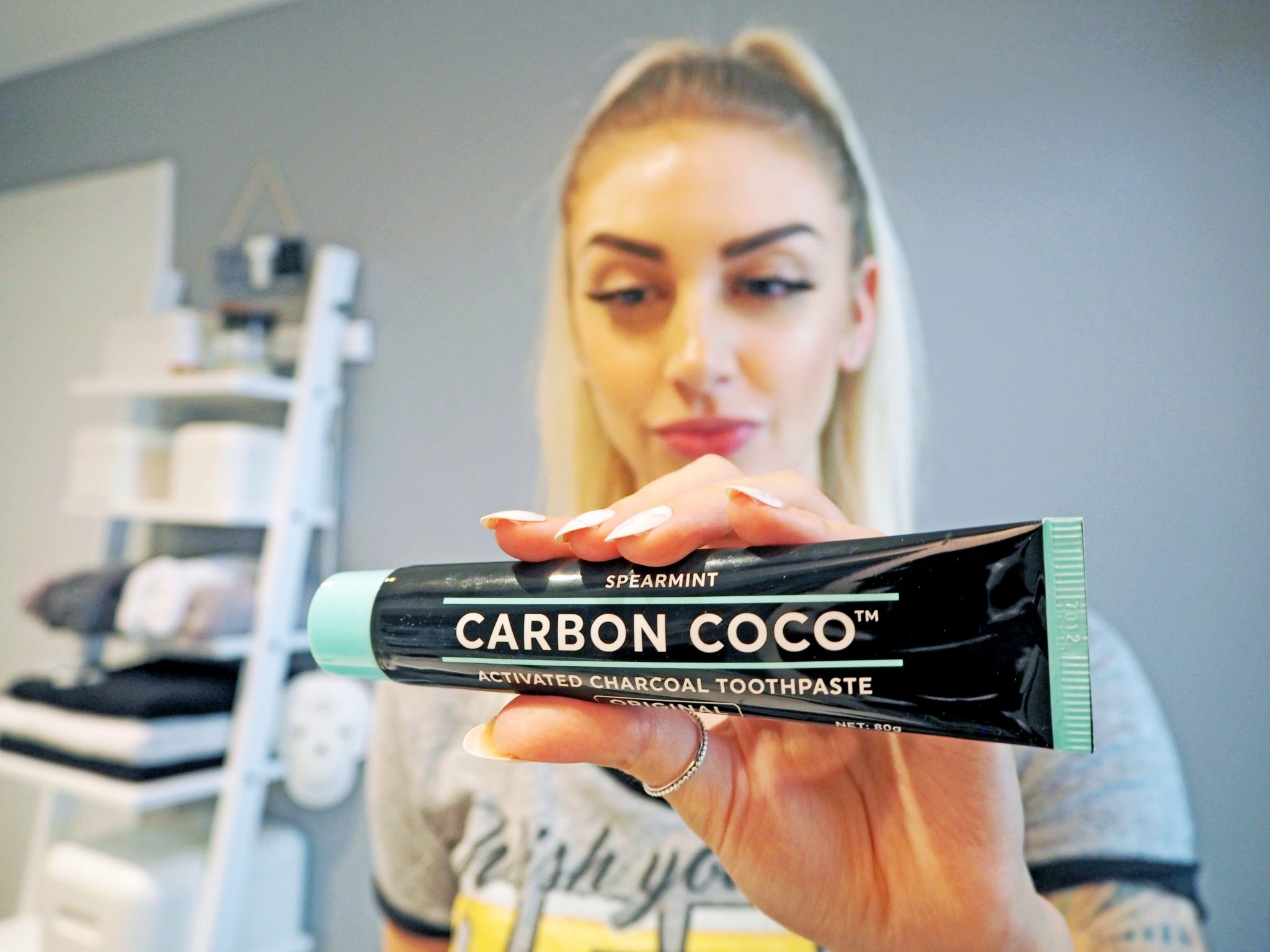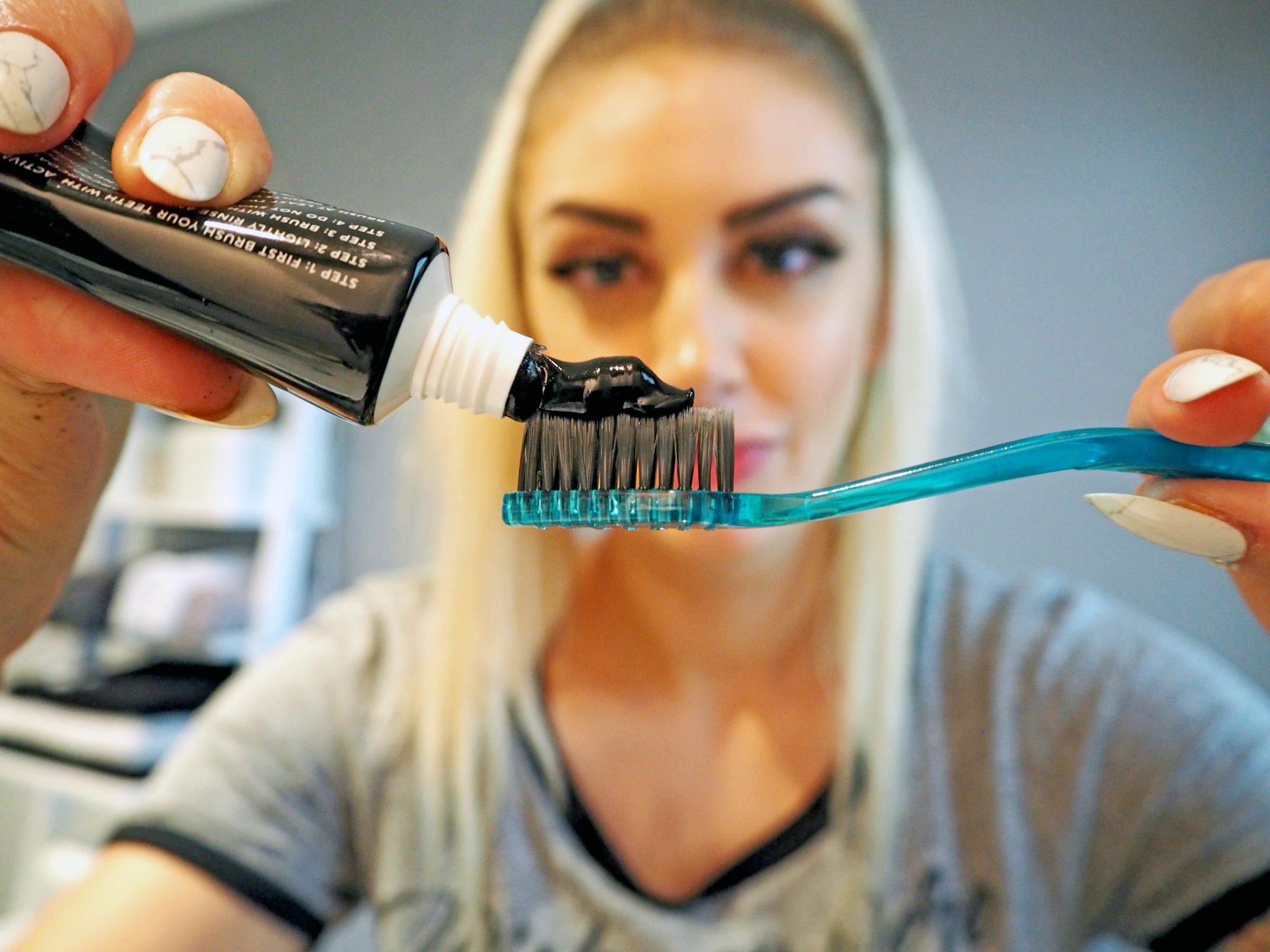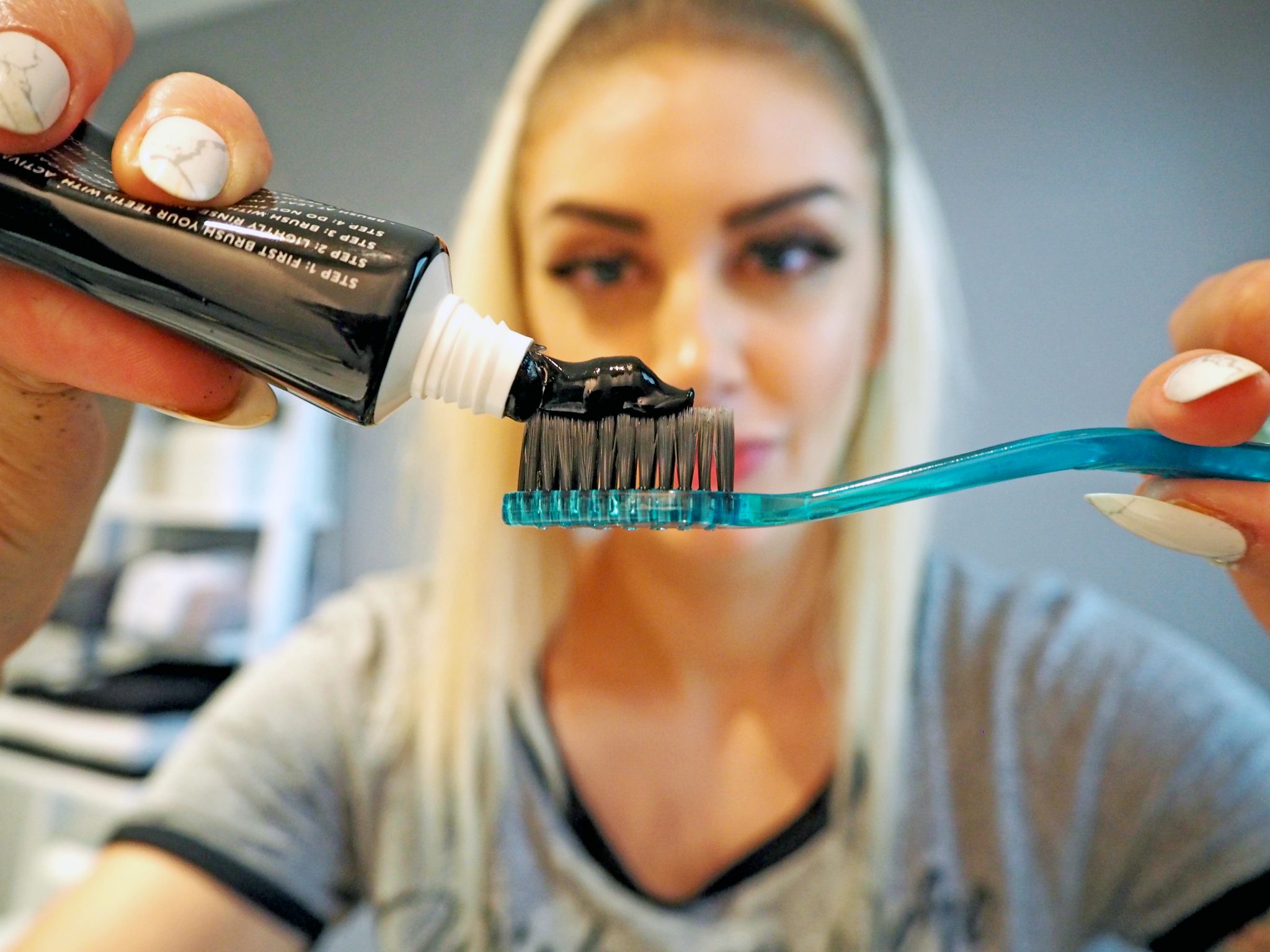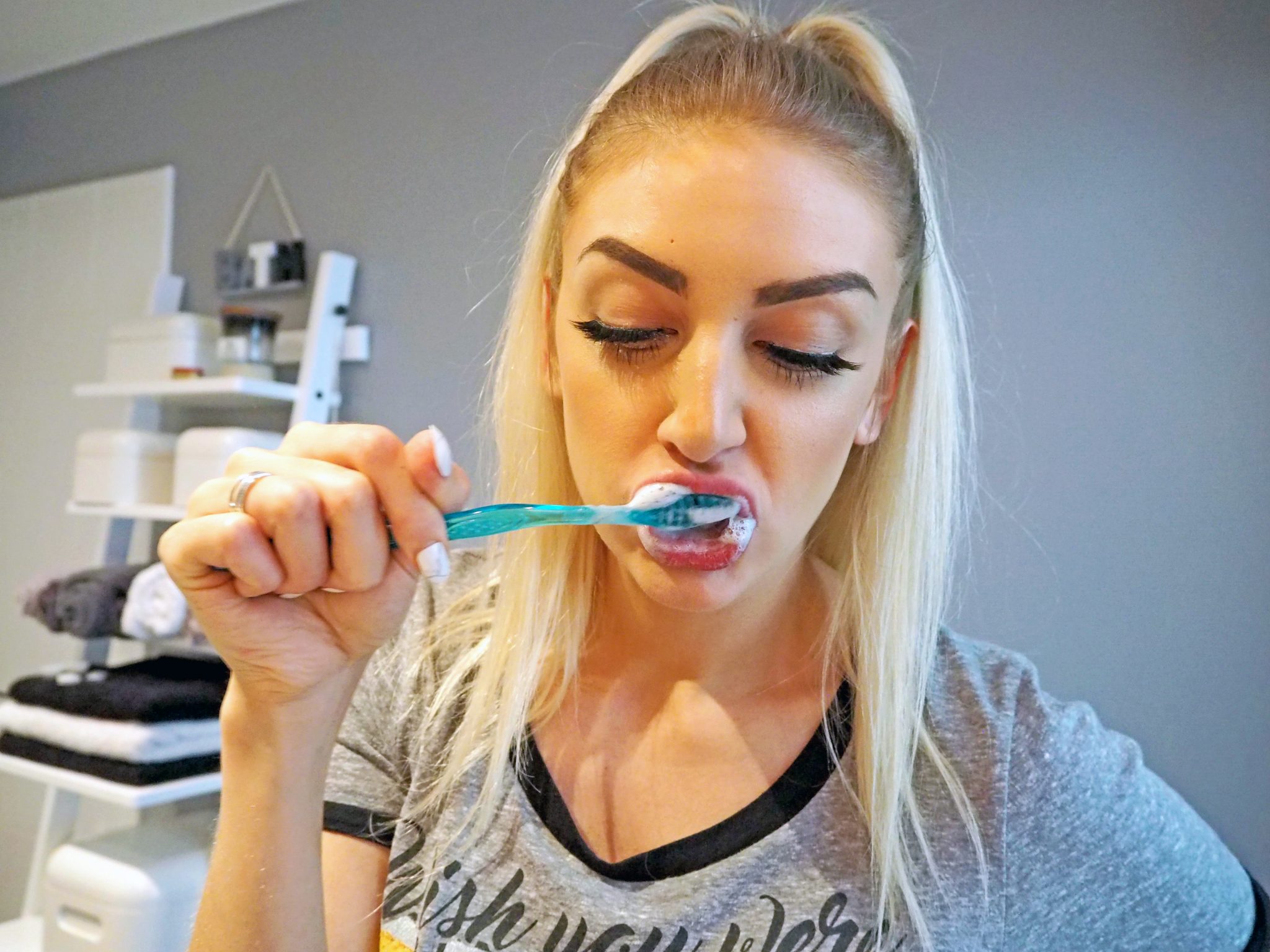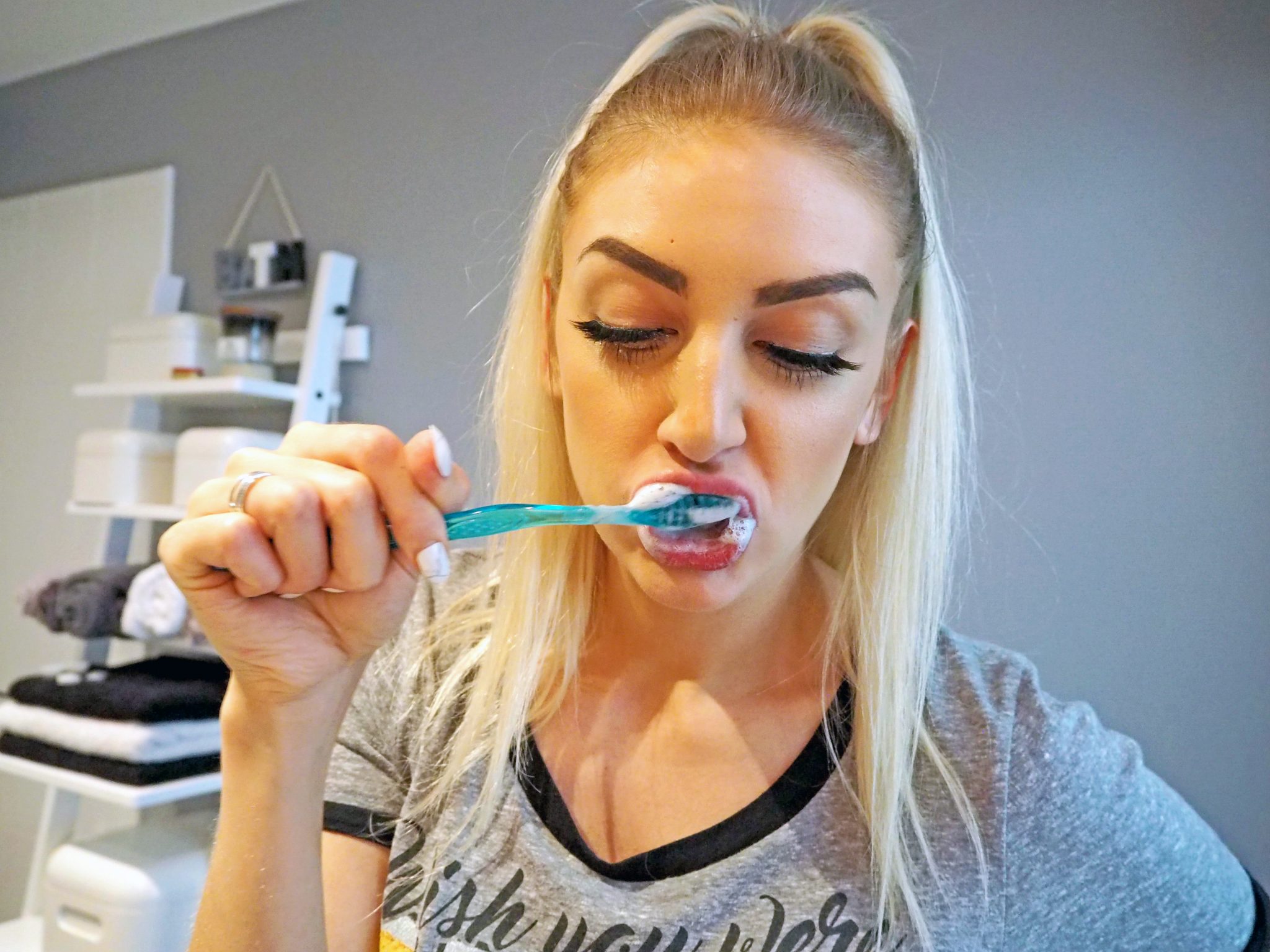 The toothbrush is very gentle, which I think is needed with the polish as I did find that when I brushed quite vigorously, some of the fine particles managed to sneak under my gums. I definitely recommend a thorough rinse and good scrub with the toothpaste to ensure there are no black particles left in your teeth! If you love the idea of charcoal, but hate the thought of any mess, you could always opt for charcoal and coconut whitening strips instead.
The process is really easy, and I love that the products are all natural – not to mention that they are also vegan-friendly and cruelty free! Activated charcoal seems to be everywhere at the moment, and I have heard nothing but positive reviews on anything and everything that contains it. I have been using Carbon Coco for about a week now, but I must admit I haven't been consistent, as some mornings I just grab my regular toothbrush for ease and if I am in a rush. Despite this, after just a few uses I have noticed a gradual difference, which is amazing, so I will definitely be making the effort to use it in my daily routine.
You can buy the kit, and shop their other at-home teeth whitening products on the website here.
LL x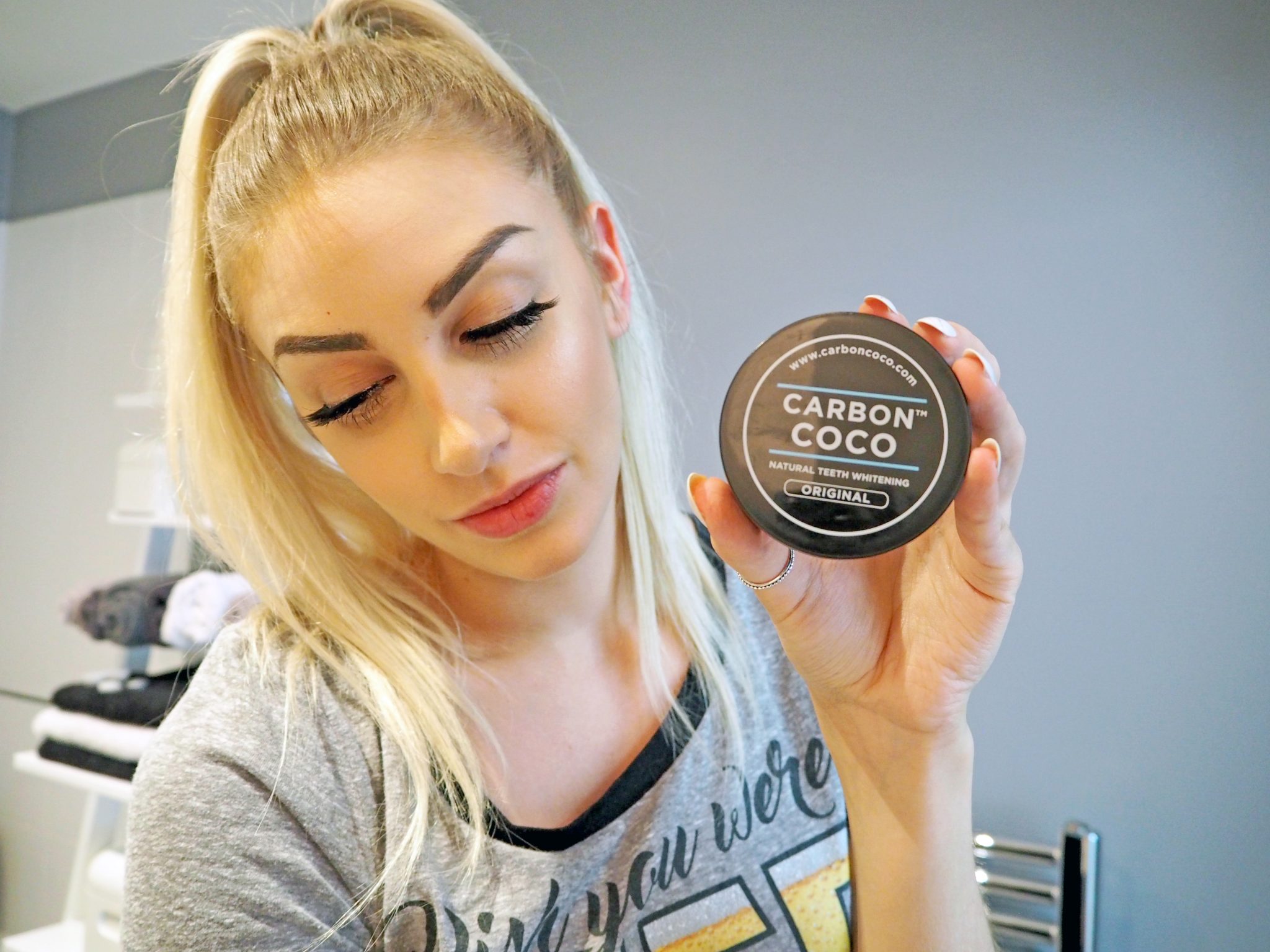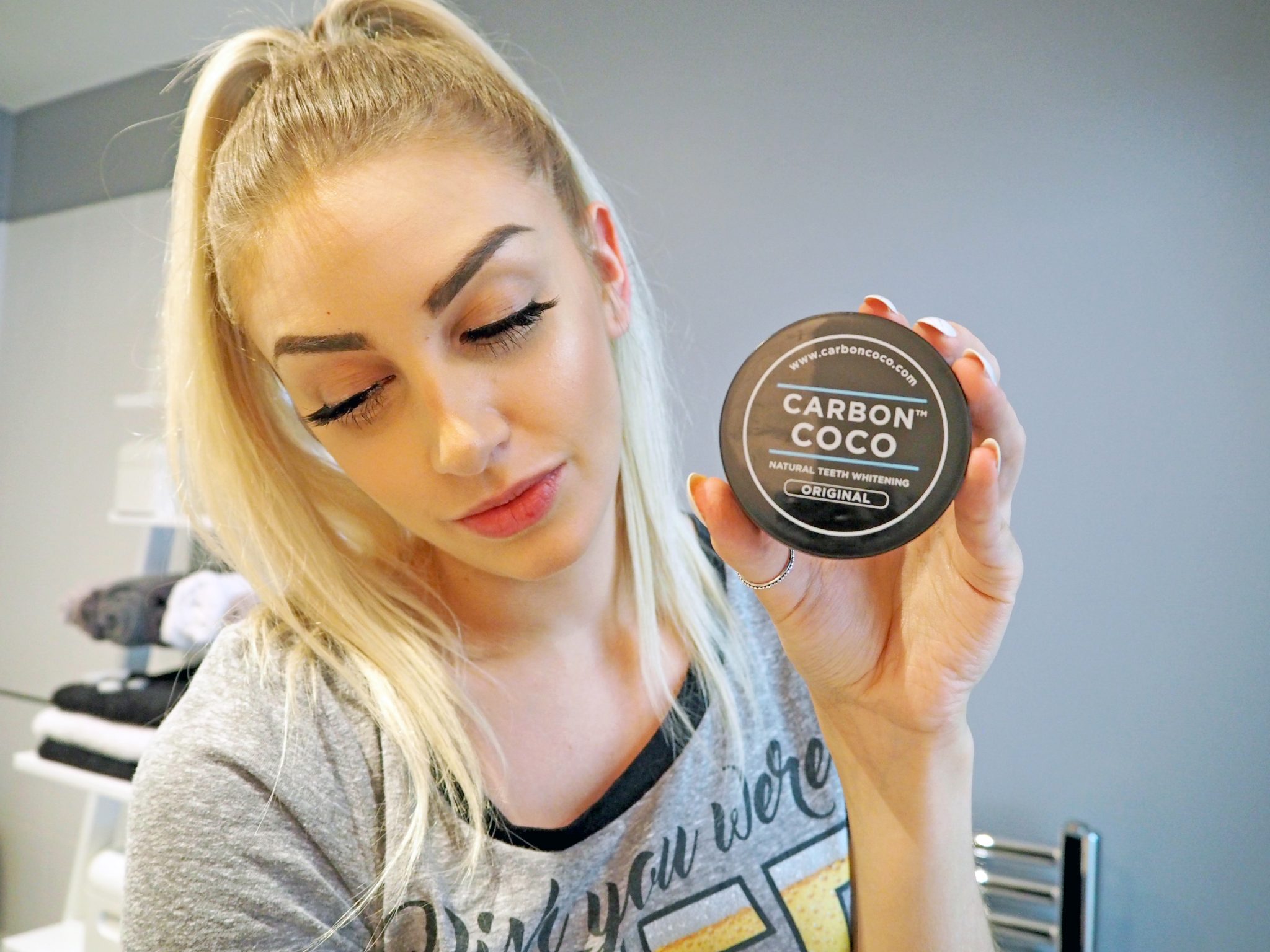 *The products in this post were kindly sent to me by the lovely team over at Carbon Coco. As ever, all opinions are my own.