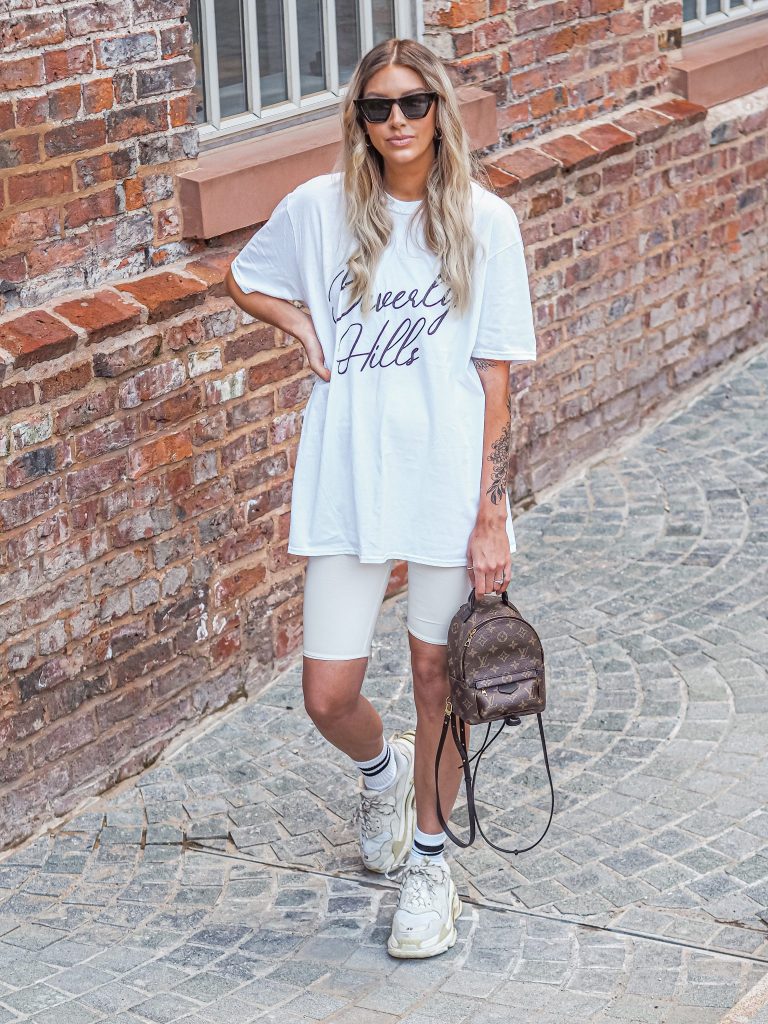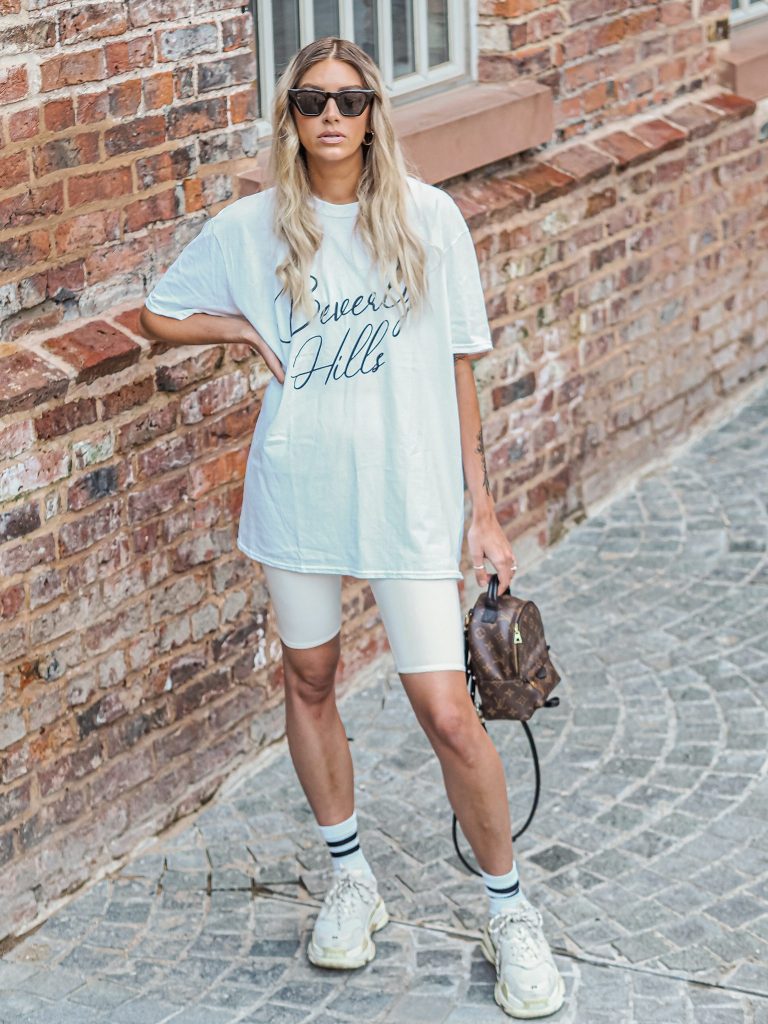 Femme Luxe Loungewear
Welcome to day three of my Femme Luxe Loungewear outfits! Click for days one and two if you missed them. I'm sharing a capsule wardrobe styled four ways over four days, mixing and matching some of my staple loungewear picks from Femme Luxe.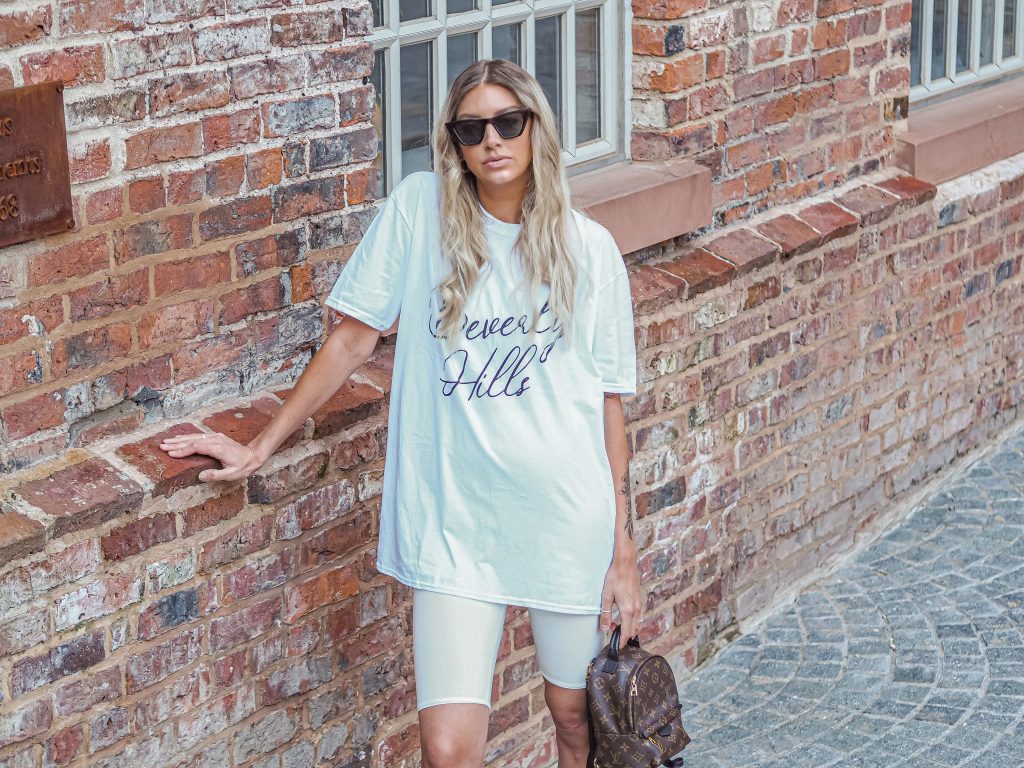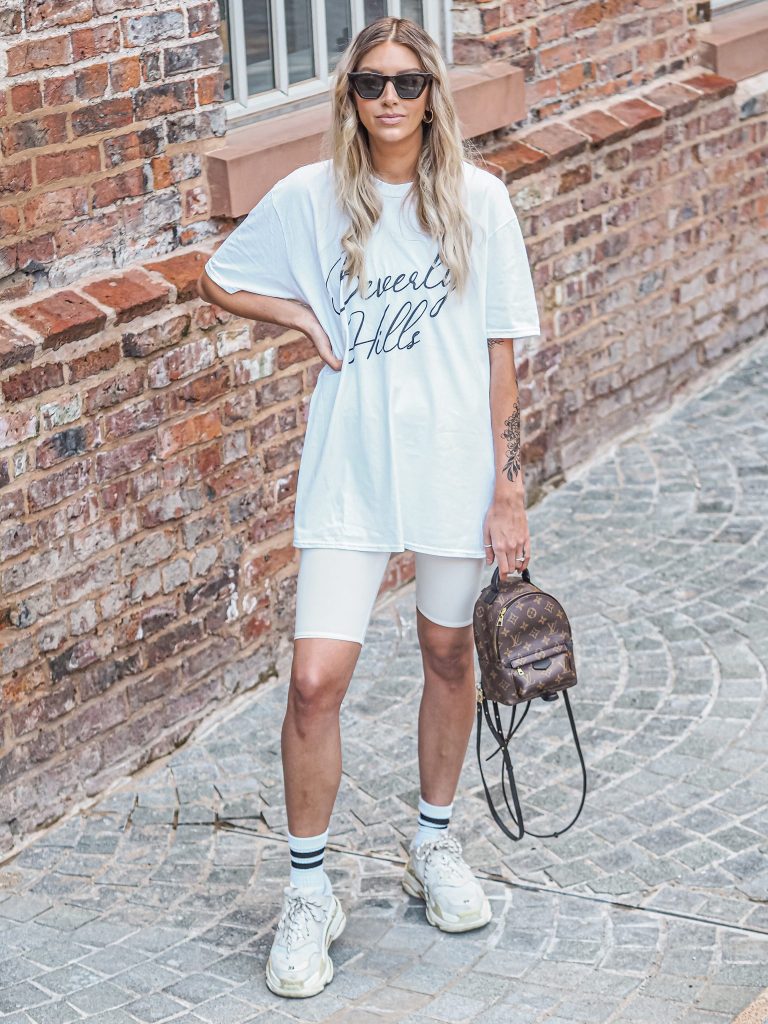 Beverly Hills
I'm loving graphic tees at the moment, especially if they are oversized like this one. Paired with cycling shorts, they give a really effortless-but-cool look, and are so comfy. Just what I need right now when I want to feel like I'm not slobbing around in my PJs all day, but still want to be super comfortable. I styled these shorts on day one with the cropped hoodie, but wanted to show something a little more loose and relaxed too. This is my go-to option for cycling shorts, and if you opt for a neutral colour, you can pair them with pretty much any oversized tee. This outfit is great for warmer days, and you can throw over a hoodie in the evening or when it gets chilly.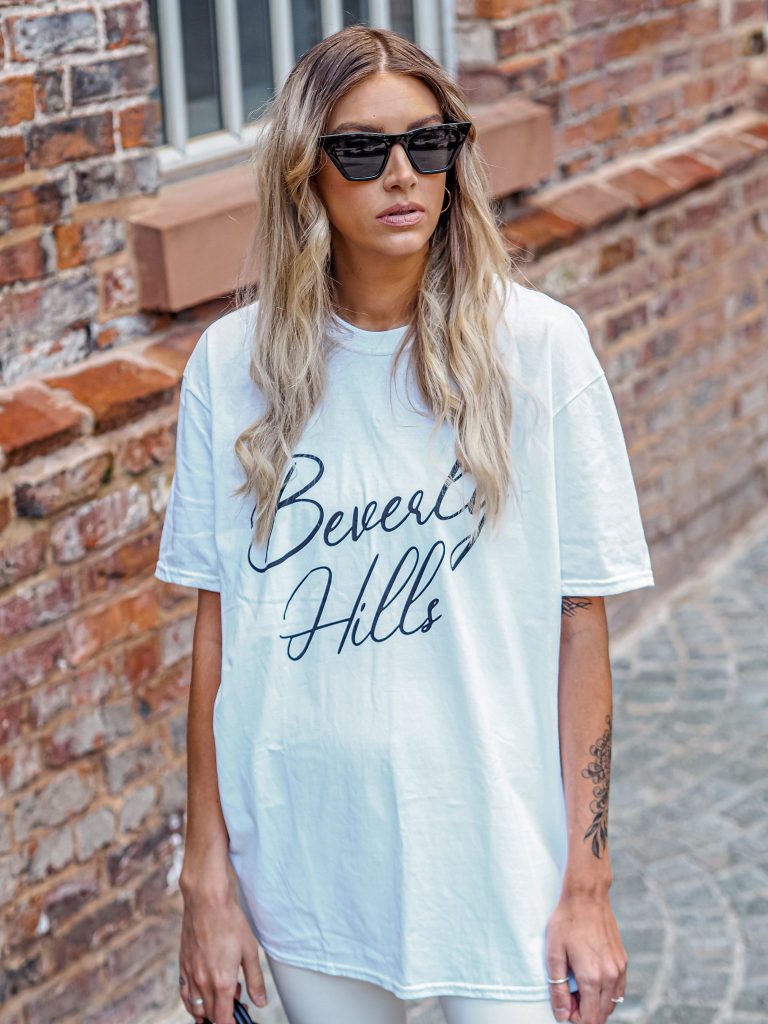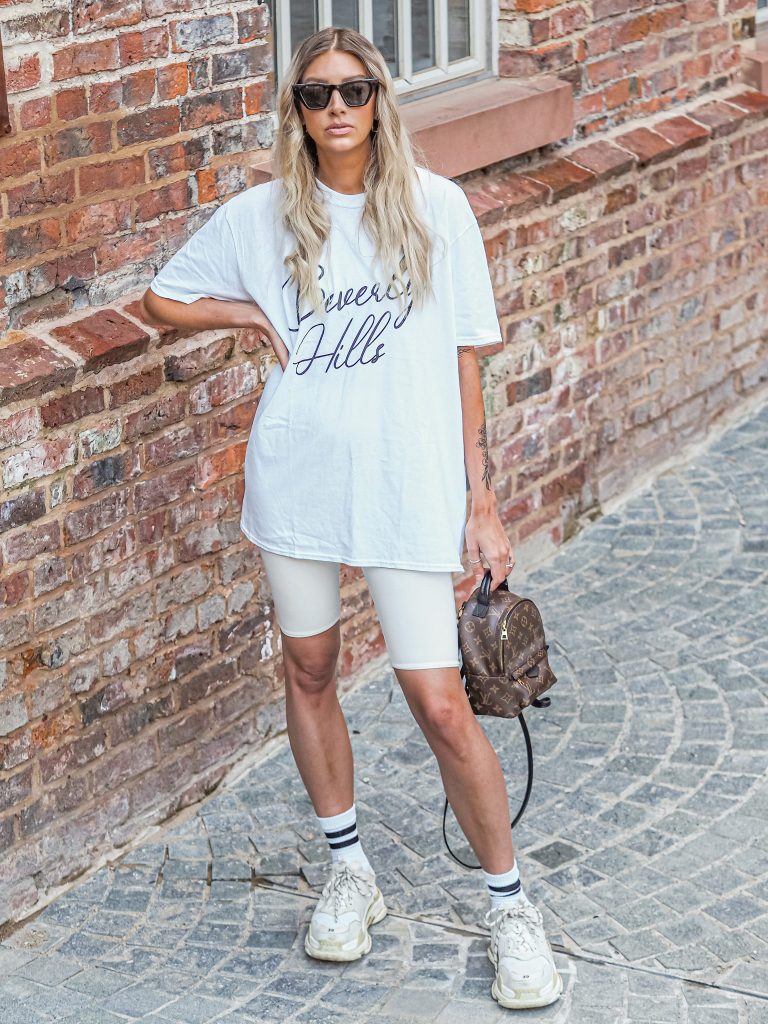 White Double Layer Cycling Shorts
Beverly Hills Oversized Tee
Accessorise
Another tip for styling up a capsule wardrobe is with different accessories. You can really change how an outfit looks with different jewellery, bags, hats, or sunglasses. I mean, I'm a creature of habit and often reach for the same chunky trainers and bag; especially right now when its not actually that often that I need to even bother putting shoes on! For this outfit, you could easily go for a low slick bun with some gold hoops, add some Doc Martens and even a blazer, and you instantly have a more chic, sleek look using the same staple shorts and tee.
See you guys tomorrow for the final day of Femme Luxe Loungewear styling.
You can visit the Femme Luxe website here to shop.
LL x
*These items were gifted. As ever, all opinions are my own.