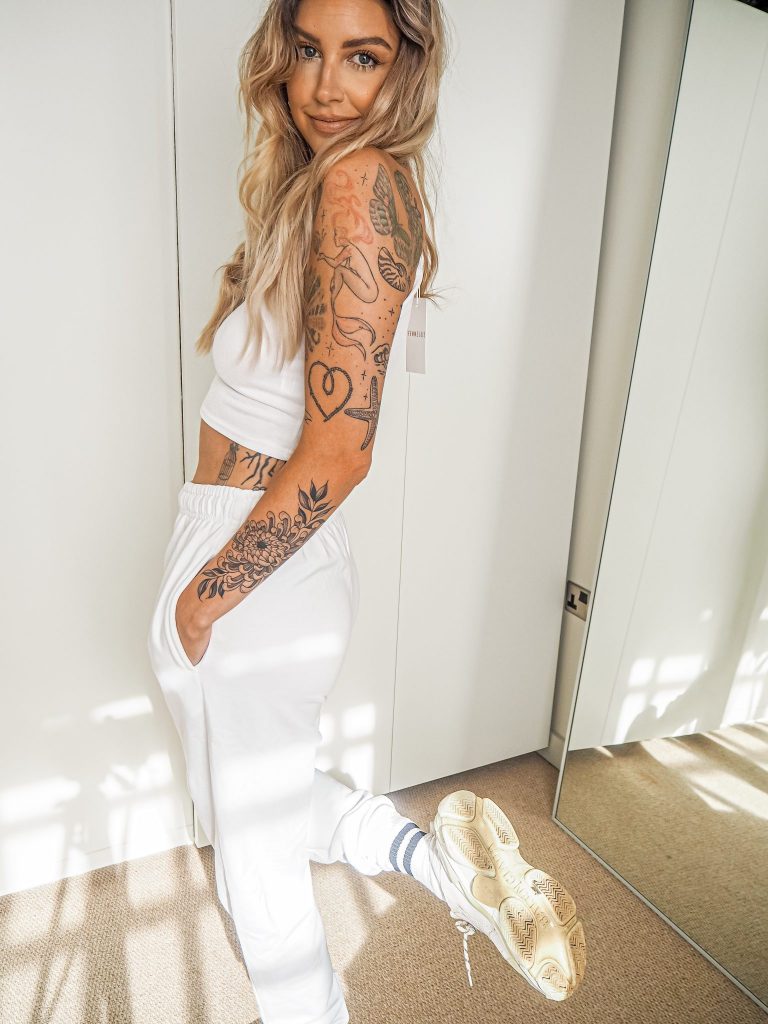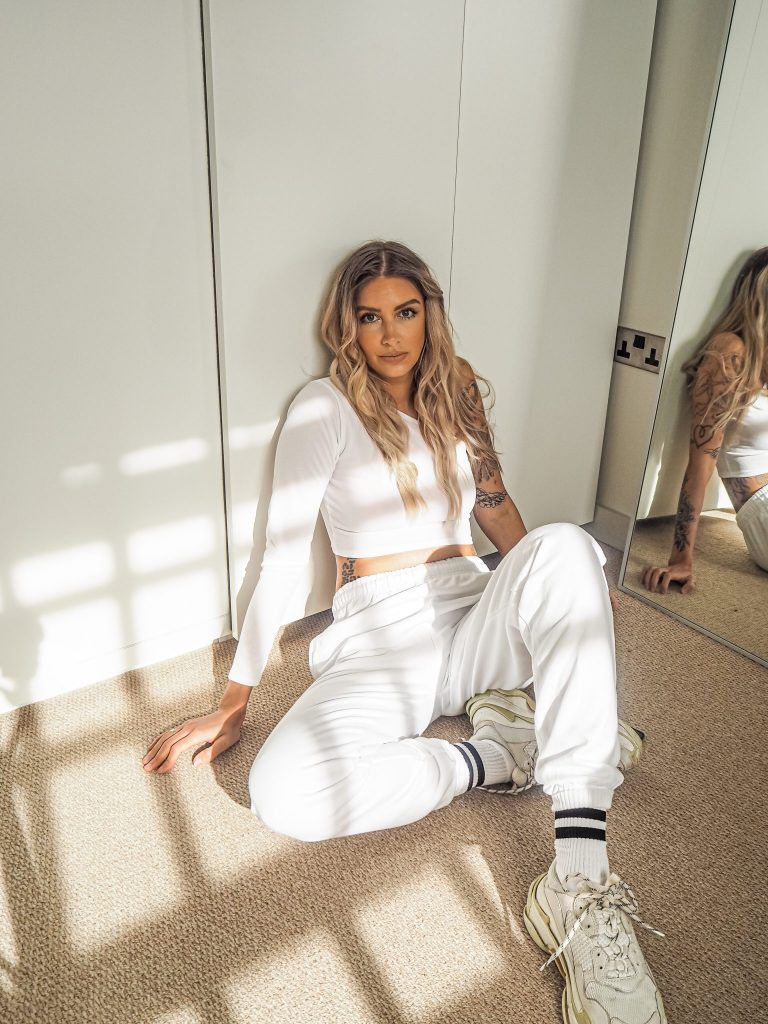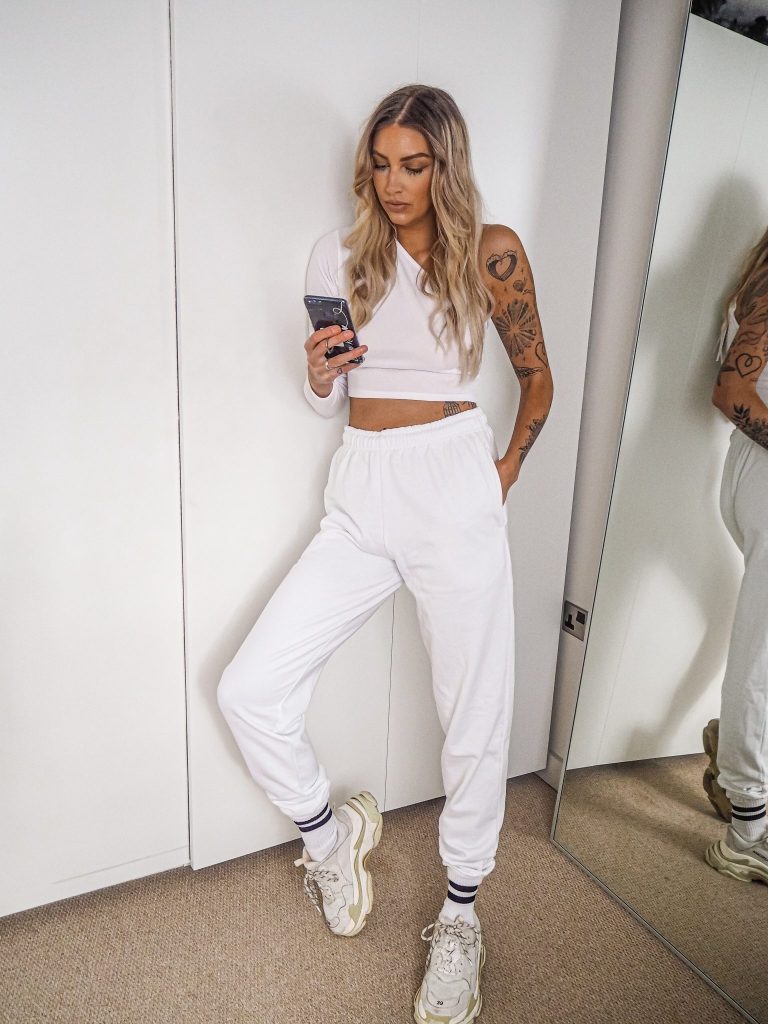 Femme Luxe Loungewear
Welcome to day two! If you didn't catch yesterday's post, I'm sharing four days of outfits from Femme Luxe Loungewear. I chose some staple pieces to create a little capsule wardrobe of comfort, and thought it would be fun to put together four outfits this week, mixing and matching the items.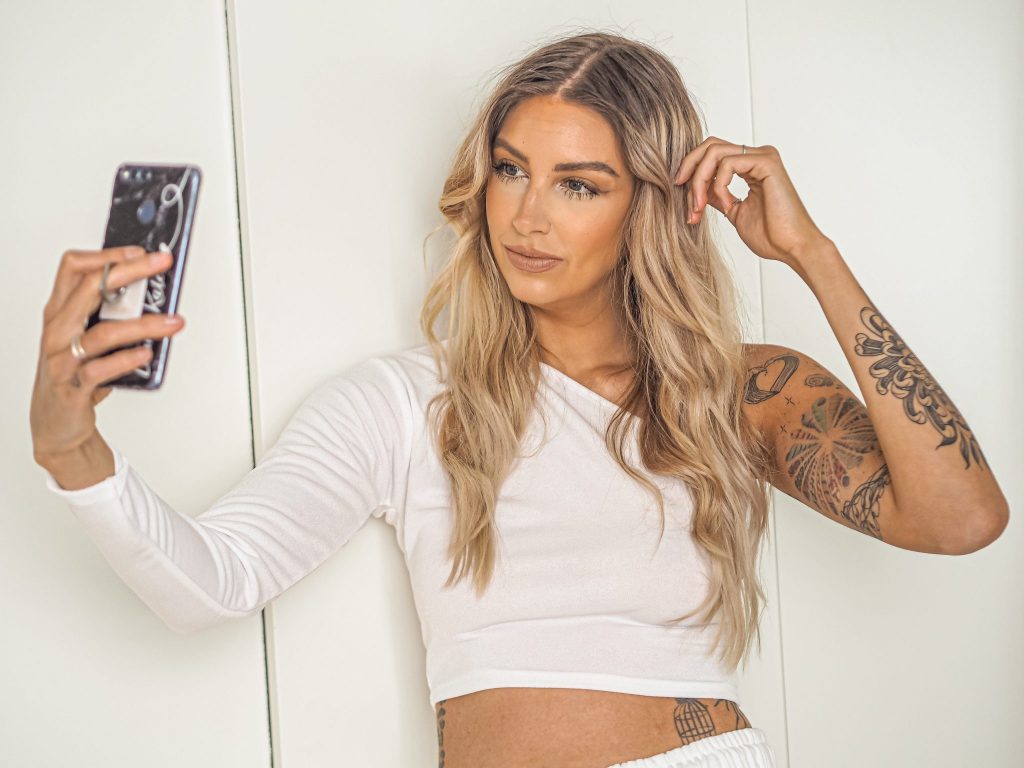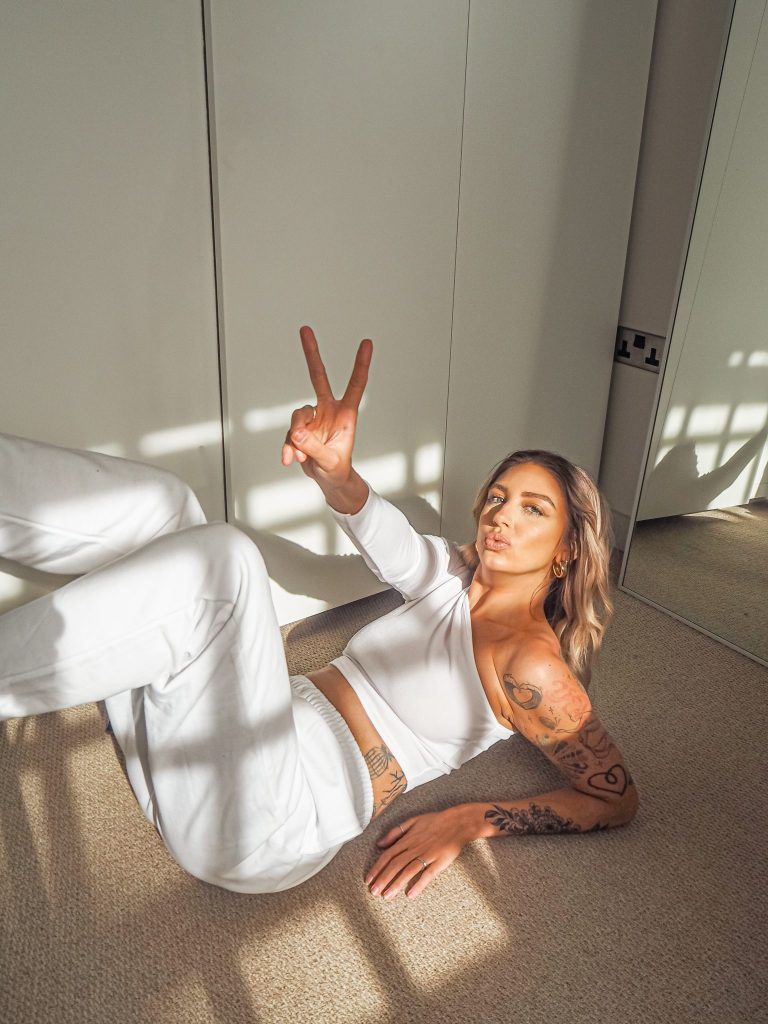 Crop & Joggers
Today's look is an all-white number. I love neutrals and creating a look with one colour or tone. It almost makes separate pieces feel like a co-ord, and this is one of the tricks I use to make me feel more put-together.
These joggers are super comfy and oversized, and I have been reaching for them non-stop recently. The bright white is great for summer, and to dress them up a little, I have paired them with this super-cute asymmetrical crop. I love the look of super-baggy, oversized bottoms with a more fitted top. The asymmetric style of this one makes it a little more interesting and fun too.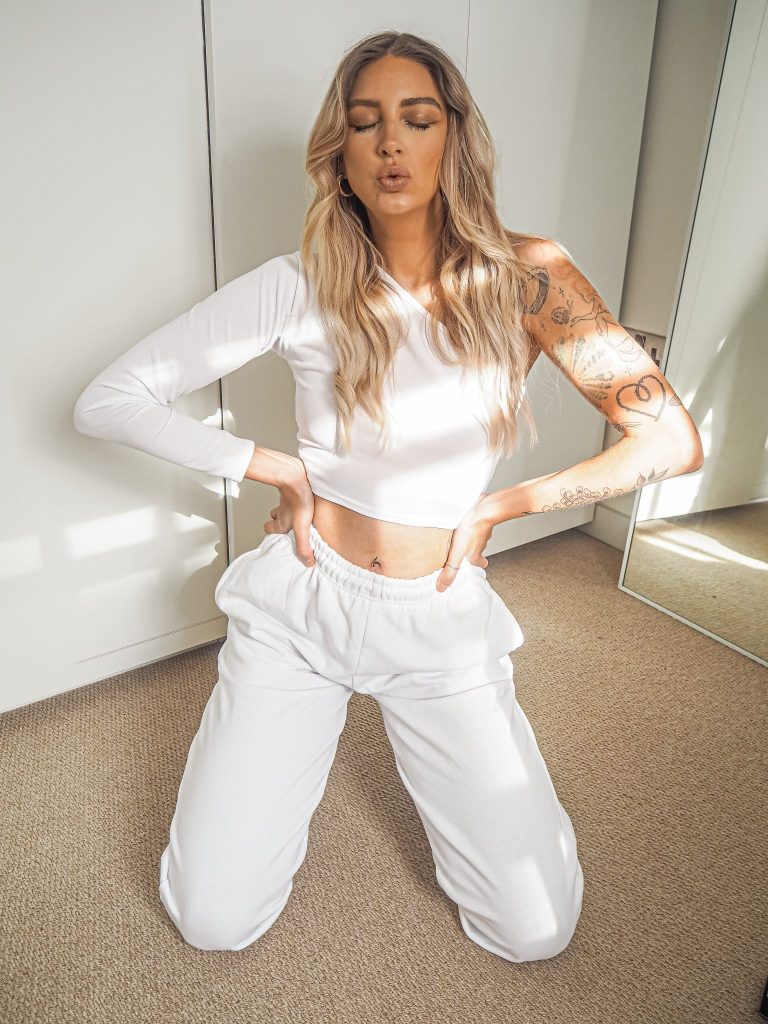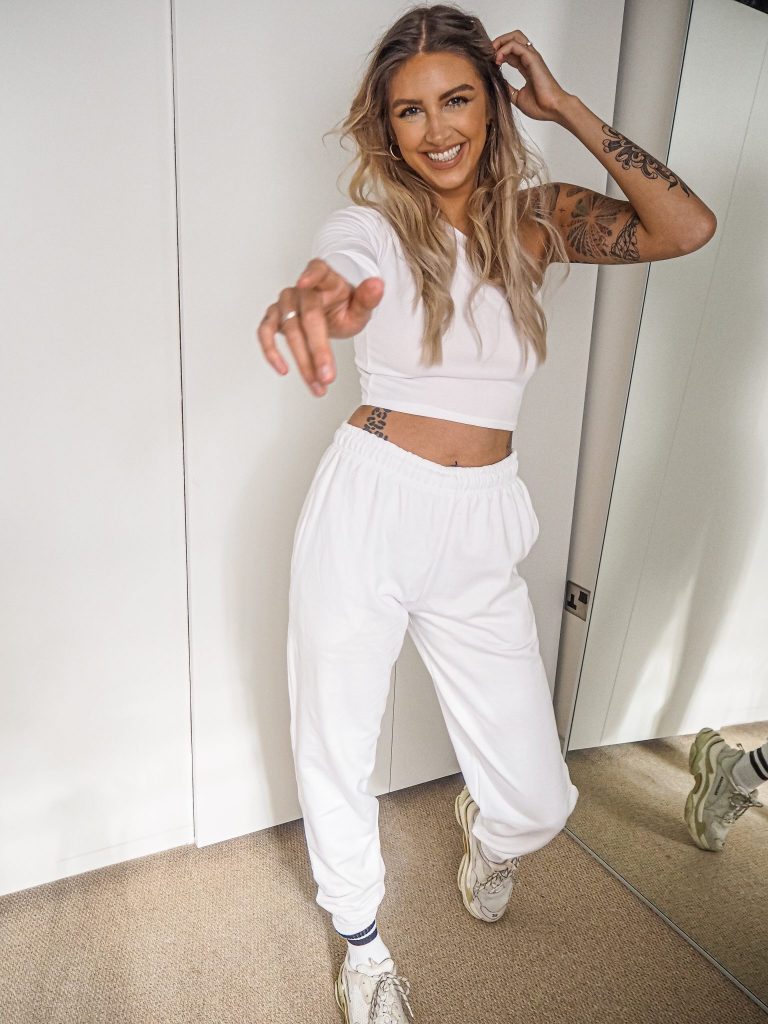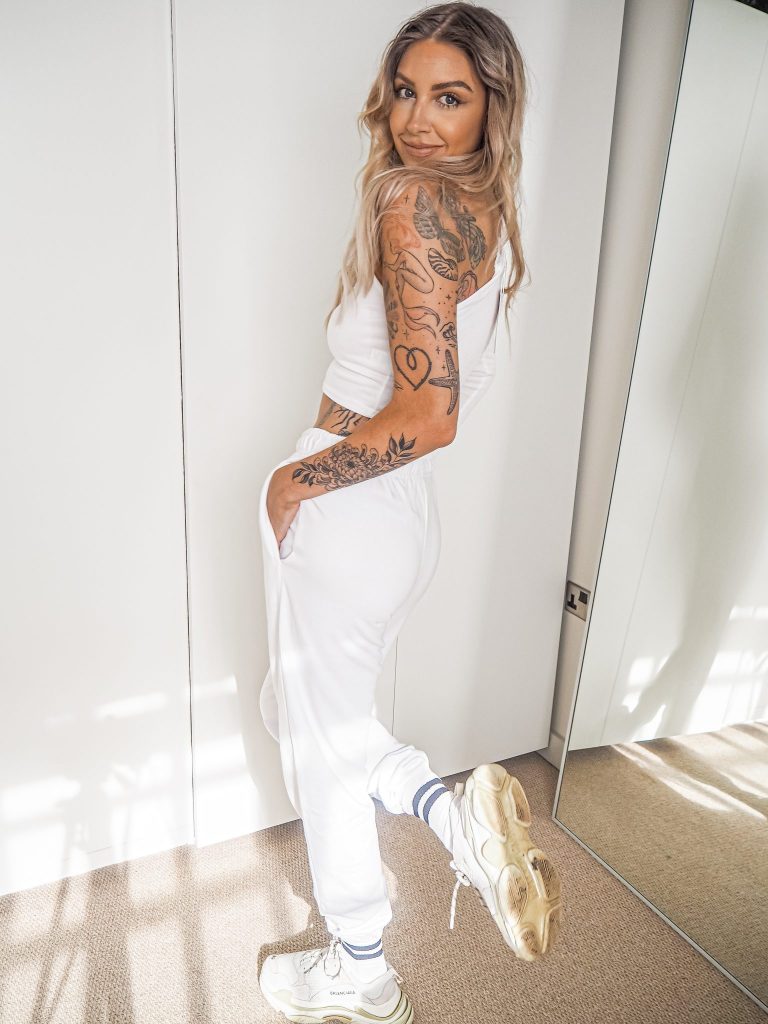 Again, these two pieces are easily interchangeable for other items from my haul, or clothes I already have in my wardrobe. The joggers don't need much description – just super soft, comfortable and easy to wear. Dress them up with a cute crop or bodysuit and blazer, or down with an oversized tee and sneakers. I get so much wear out of crop tops; this one is a cute twist on a basic top with the one shoulder style. Pair with joggers or baggy jeans for a casual look, or jeans and heels to dress up.
White Cuffed Joggers
White One Shoulder Crop
Visit the Femme Luxe website here to shop.
LL x
*These items were gifted. As ever, all opinions are my own.