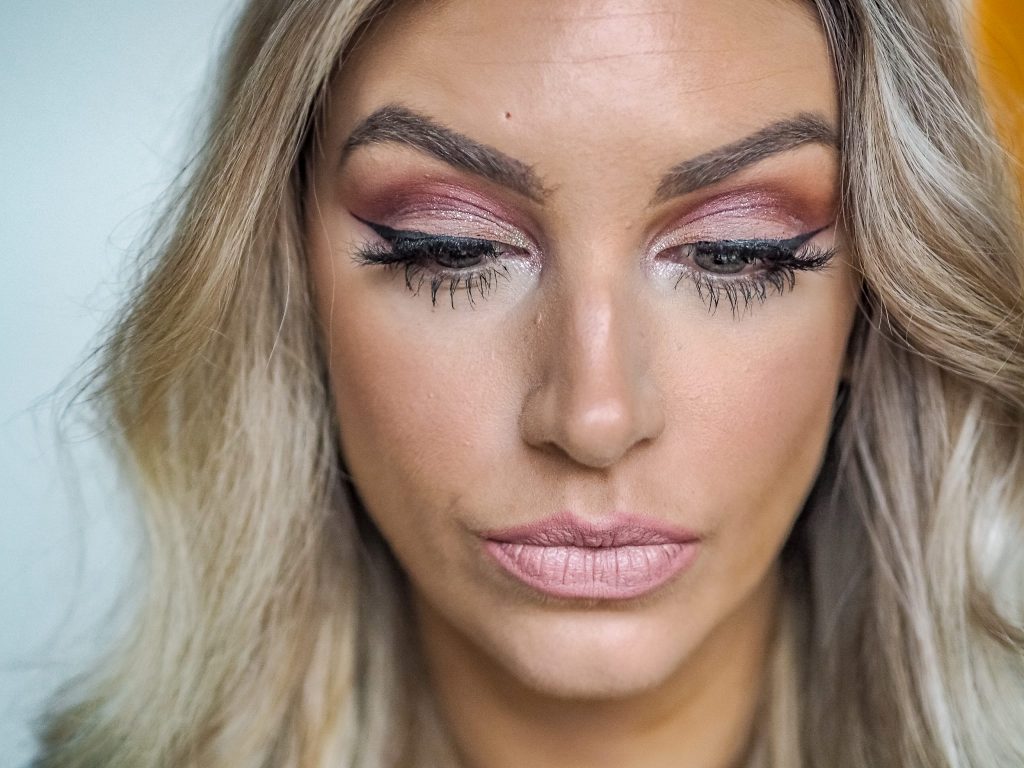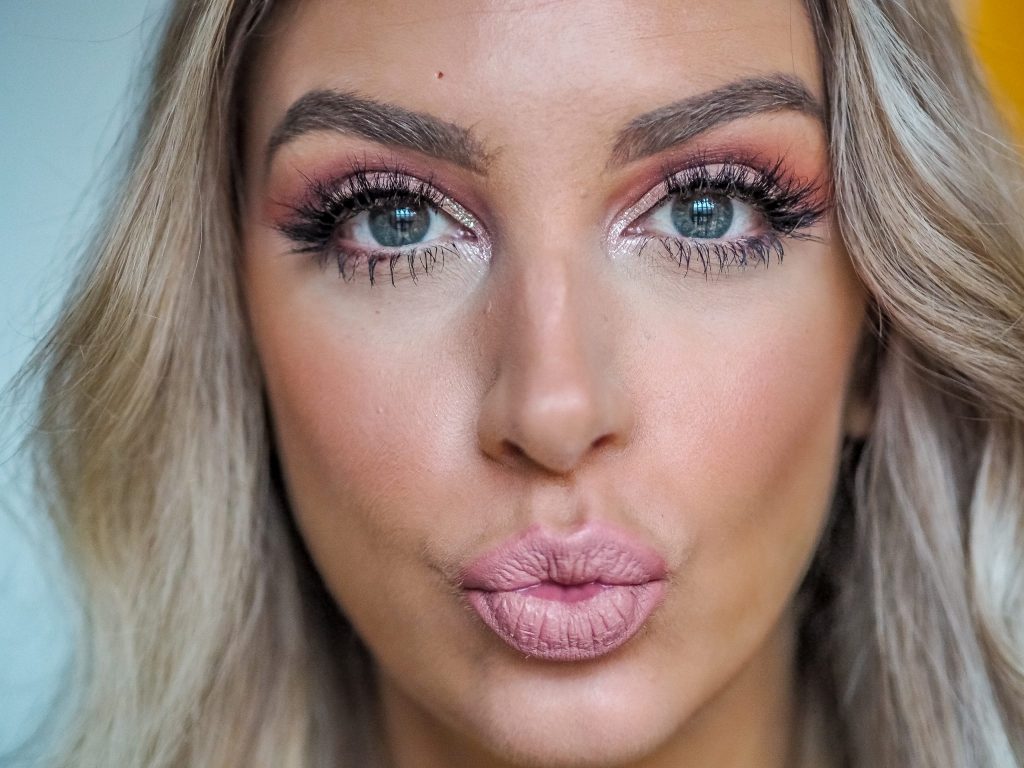 Anastasia Beverly Hills Modern Renaissance Palette
I know, I know; Valentine's was last week and has totally passed now so I'm a little late on the makeup inspo for you guys! I actually just got quite inspired by seeing other people's makeup looks online and it made me want to play around with my palettes again. This is a quick and easy look I put together, using the Anastasia Beverly Hills Modern Renaissance palette – one of my old faves.
My go-to makeup at the moment is quite minimal; a matt-but-glowy base with a winged eyeliner (shock horror) and nude lip. Pretty basic for someone who has plenty of eyeshadow palettes in her beauty drawers! I tend to go through phases of doing looks with eyeshadow so I thought I'd pick them back up again and have a play.
Valentines Inspired Makeup
This look isn't necessarily just for valentines; it was the pinky tones with a splash of sparkle that made me think it would be perfect for a valentines date or galentines night out. I think a fluffy lash is also quite romantic. I had extensions here but I don't usually wear these. A great way of getting a longer lash without false lashes is serums – this Borboleta lash serum is a really good option. I really notice it helps with length after applying regularly for a few weeks, so this is definitely something I'd recommend if you want to grow your lashes a bit more!
You could also go more dramatic and bold with the colours for this look, or alternatively go for something more neutral. I find that's the beauty of this palette, and I often take it away with me for this very reason; you only need the one palette for multiple looks. I think this look is somewhere in the middle, but with added glam from the glitter liner in the crease.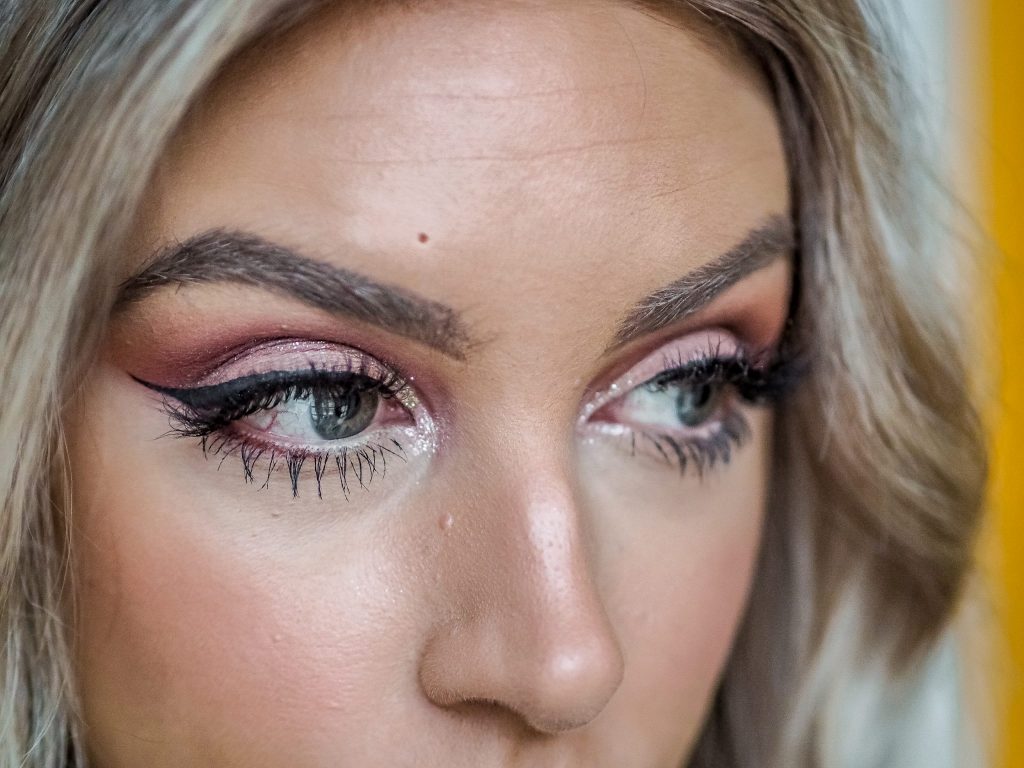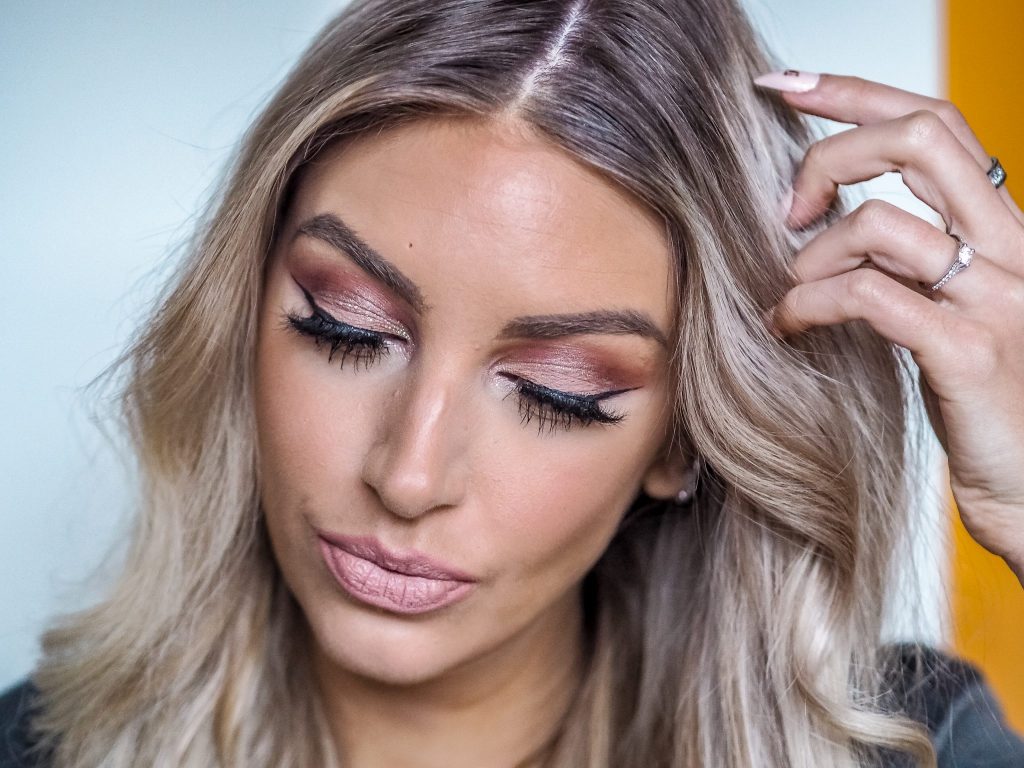 Products Used
Hourglass Vanish Stick Foundation
Tarte Shape Tape Concealer
Laura Mercier Translucent Loose Setting Powder
Kat Von D Shade and Light Contour Palette
Too Faced Sweetheart Bronzer in Sweet Tea
Nars Orgasm Blush
Anastasia Beverly Hills Dip Brow Pomade
Anastasia Beverly Hills Modern Renaissance Eyeshadow Palette
Urban Decay Heavy Metal Glitter Eyeliner
Kat Von D Tattoo Liner
L'oreal Paris Bambi Eye Flash Lash Mascara
Becca x Jaclyn Hill Champagne Pop Highlighter
Anastasia Beverly Hills Liquid Lipstick in Pure Hollywood
Mac Fix Plus Setting Spray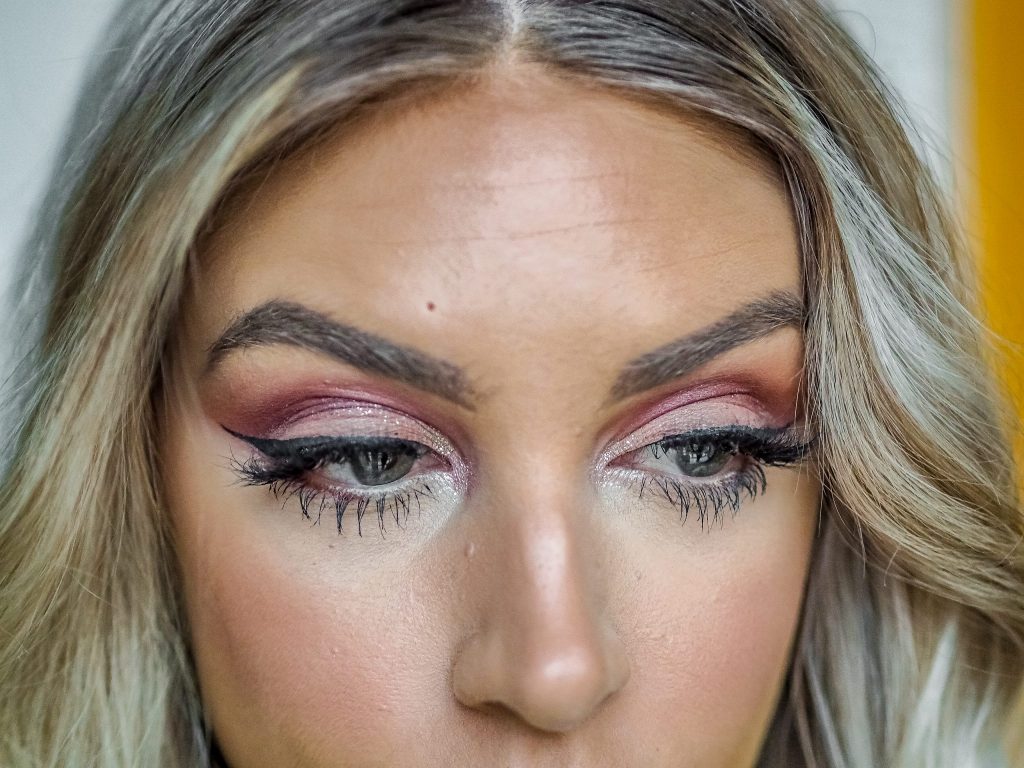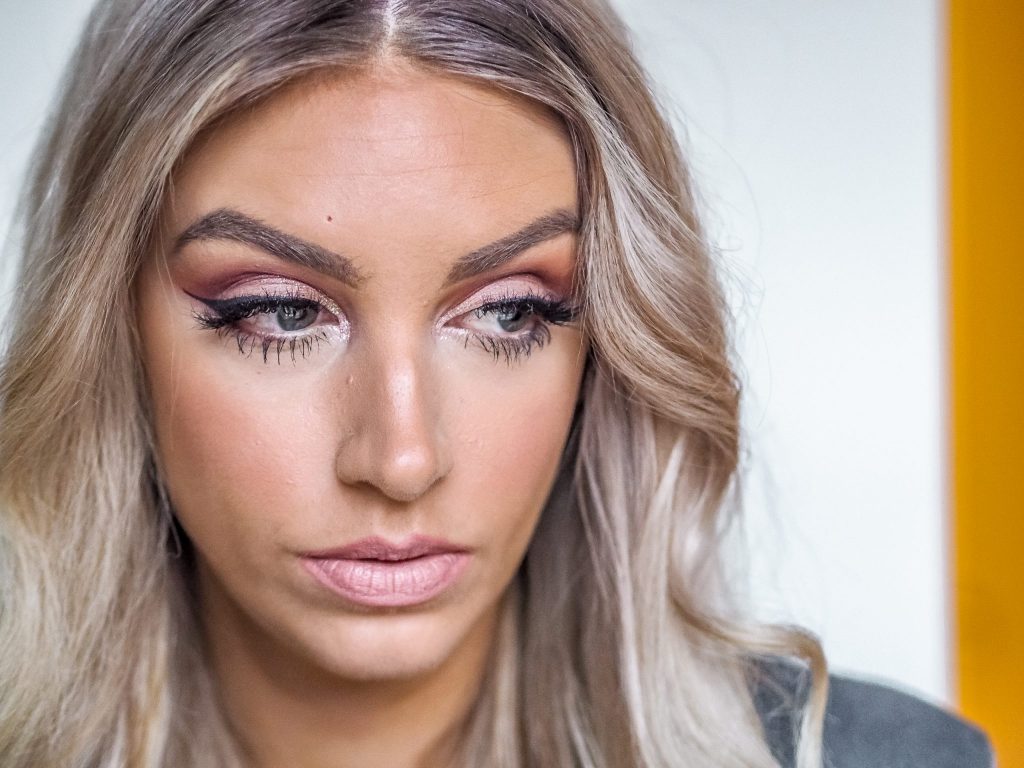 Hope you enjoyed! What's your go-to makeup look for special occasions? Let me know in the comments.
LL x