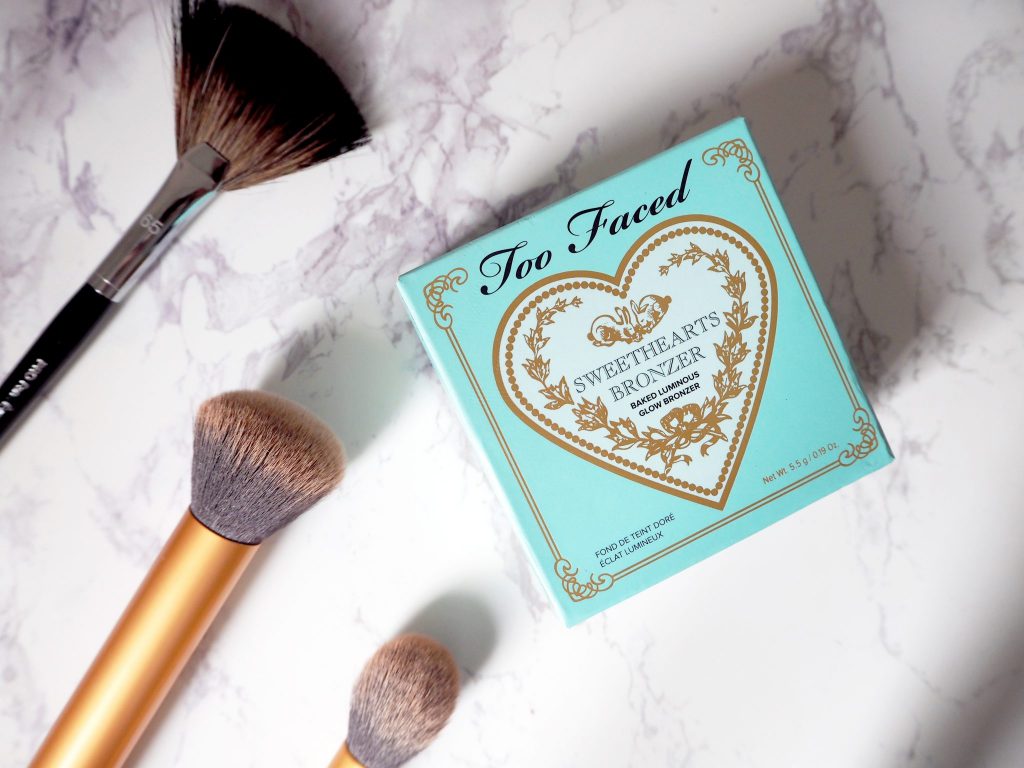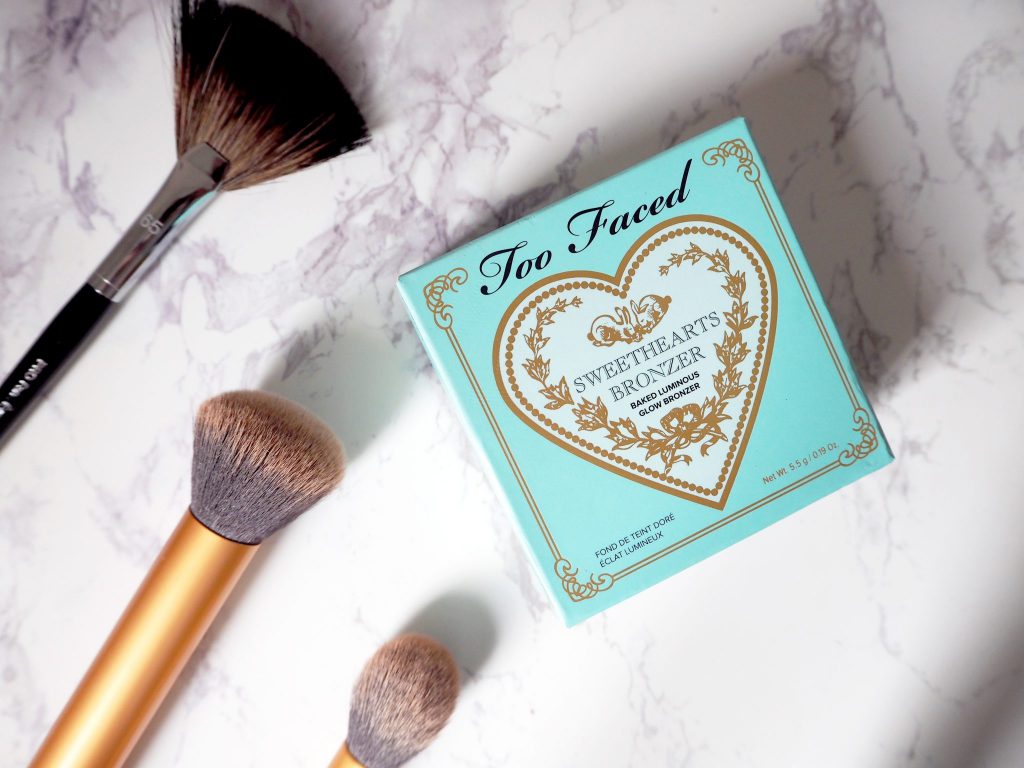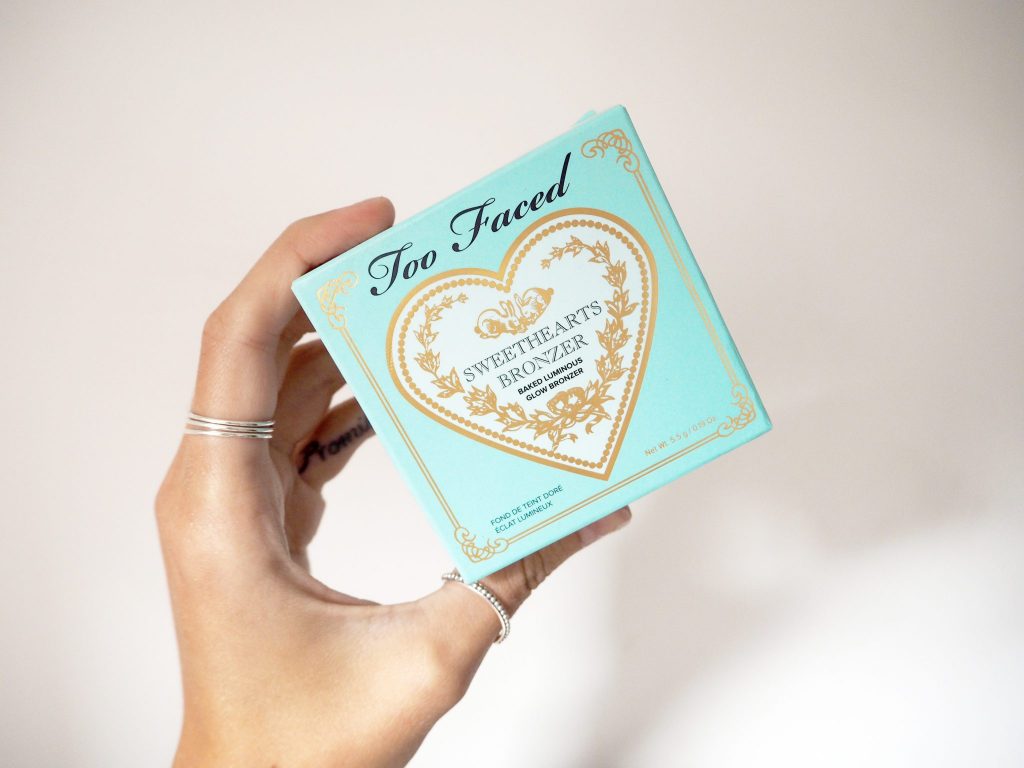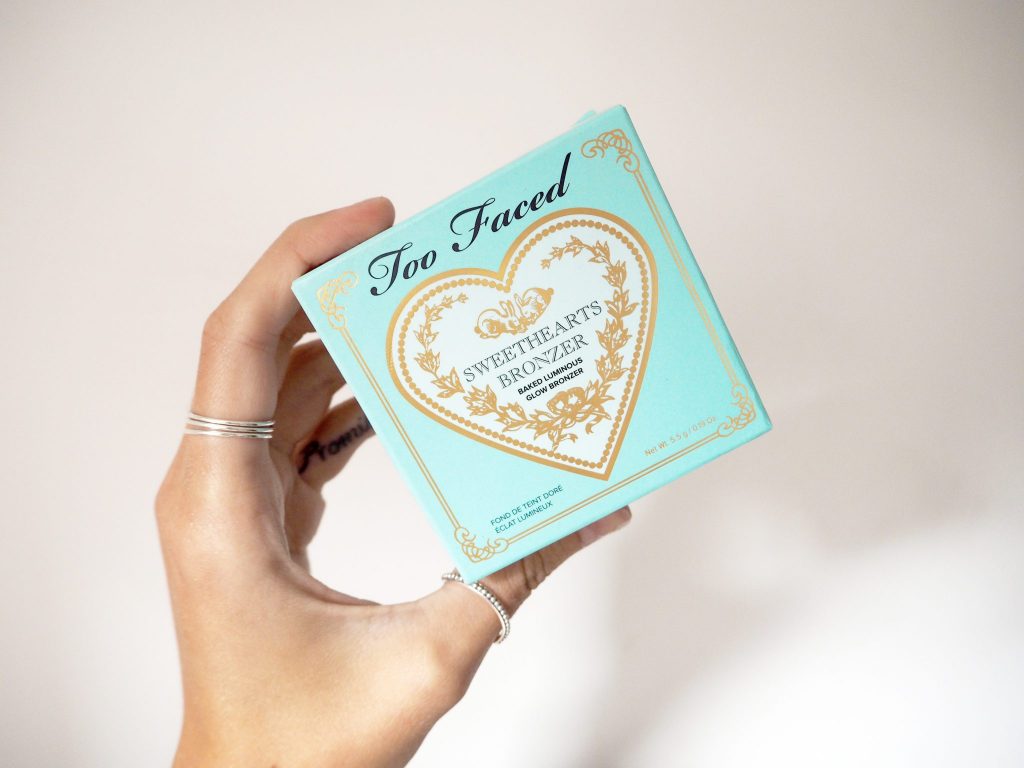 If you saw my recent Sephora Haul post, you will know that I promised to give individual product reviews on some of the items I picked up. My first one is going to be the Sweethearts bronzer in 'Sweet Tea' from Too Faced, firstly because this is the first thing I picked up on my initial visit to Sephora, and secondly because I really love this product but I feel like it isn't shouted about as much as it should be.
I first saw this product online, and it went straight to the top of my makeup wishlist. However, after this I didn't hear a thing about it, and hadn't seen it anywhere until my trip to Sephora. As soon as the bright Tiffany blue-esque packaging caught my eye it went straight in my basket.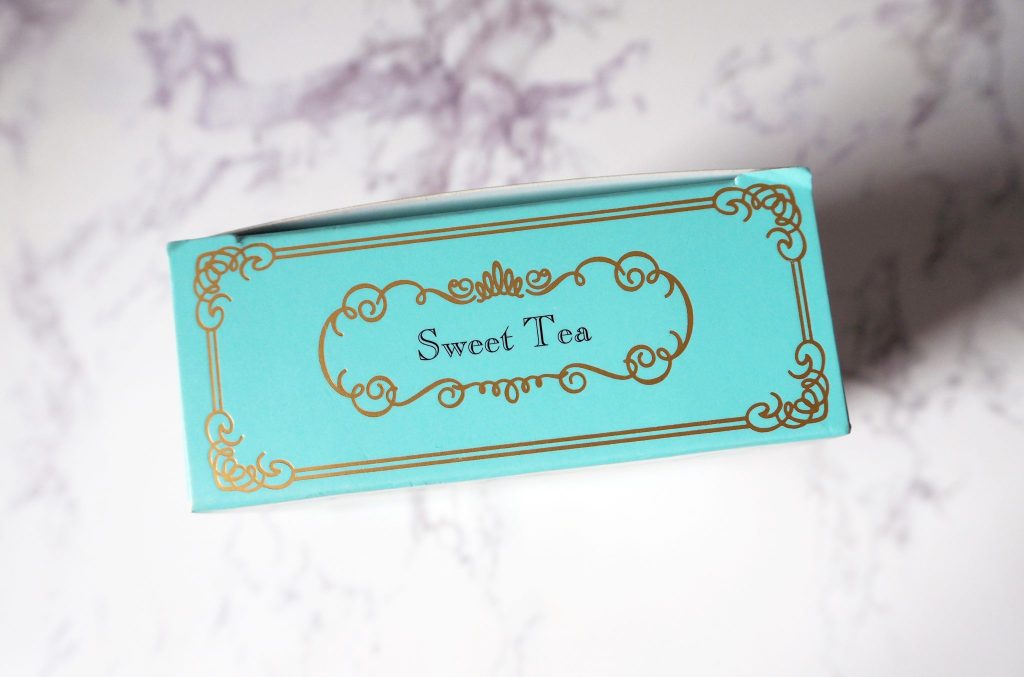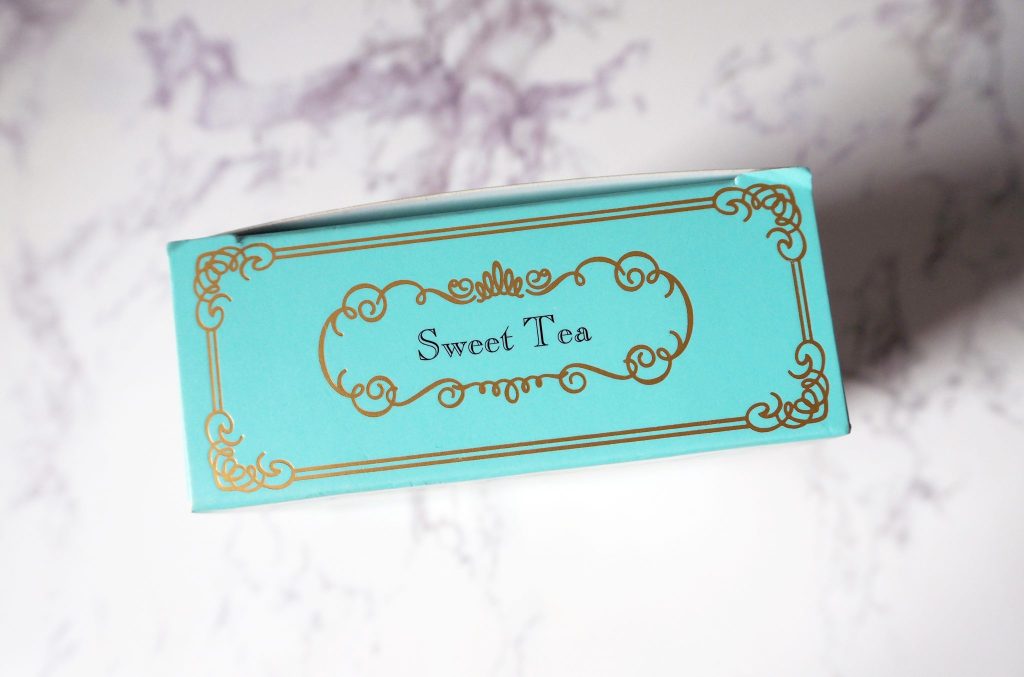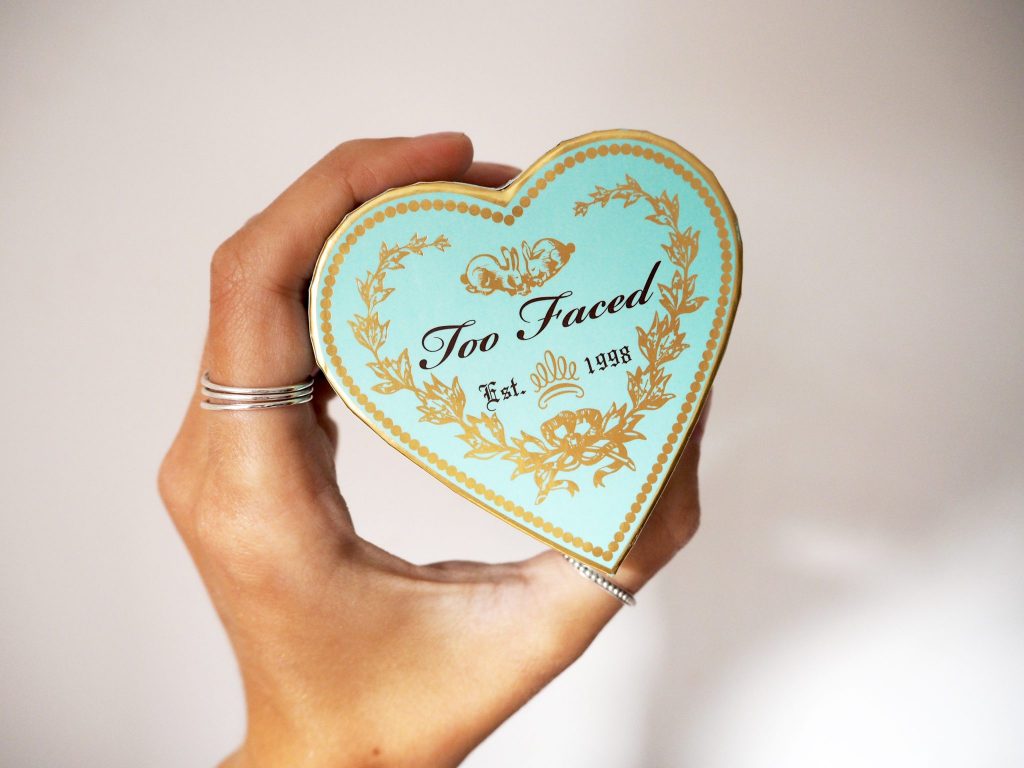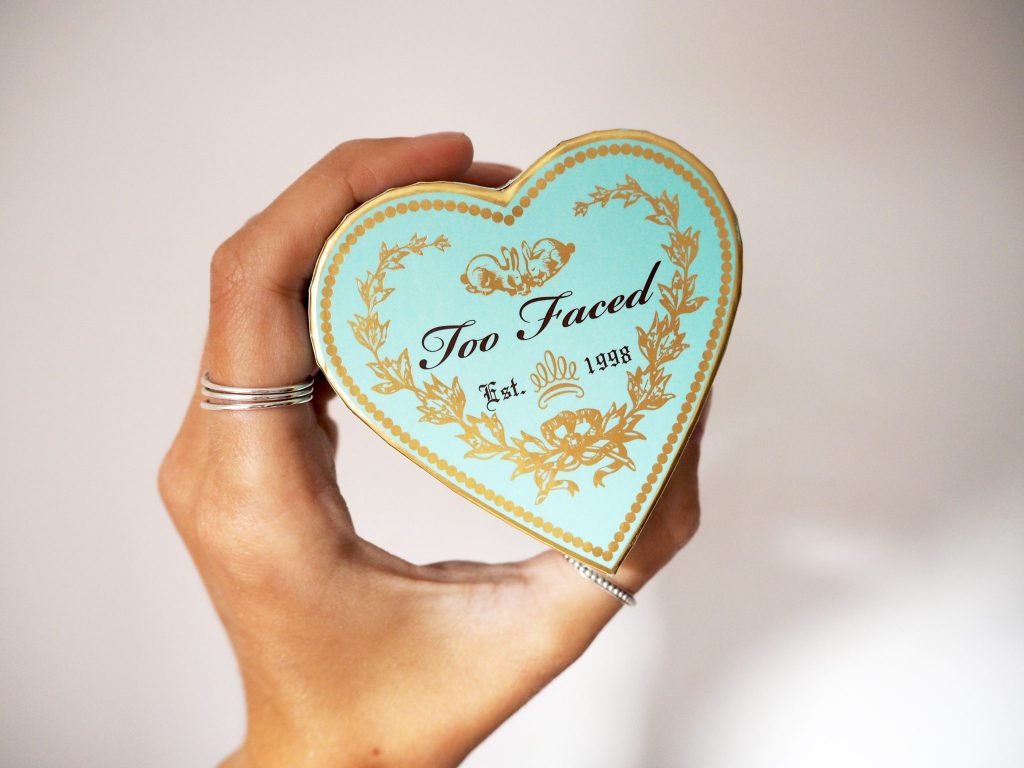 Too Faced is a brand that for me, always nail their packaging and the way they display their products. You might have seen my recent post on the gorgeous Sweet Peach Palette, which has been my absolute favourite eyeshadow palette this summer, and is a great example of Too Faced creating the most stunning products, even down to the scent!
The Sweethearts bronzer comes in a beautiful turquoise blue package, and within this is the super sweet heart-shaped box complete with gold accents, containing the two-toned bronzer.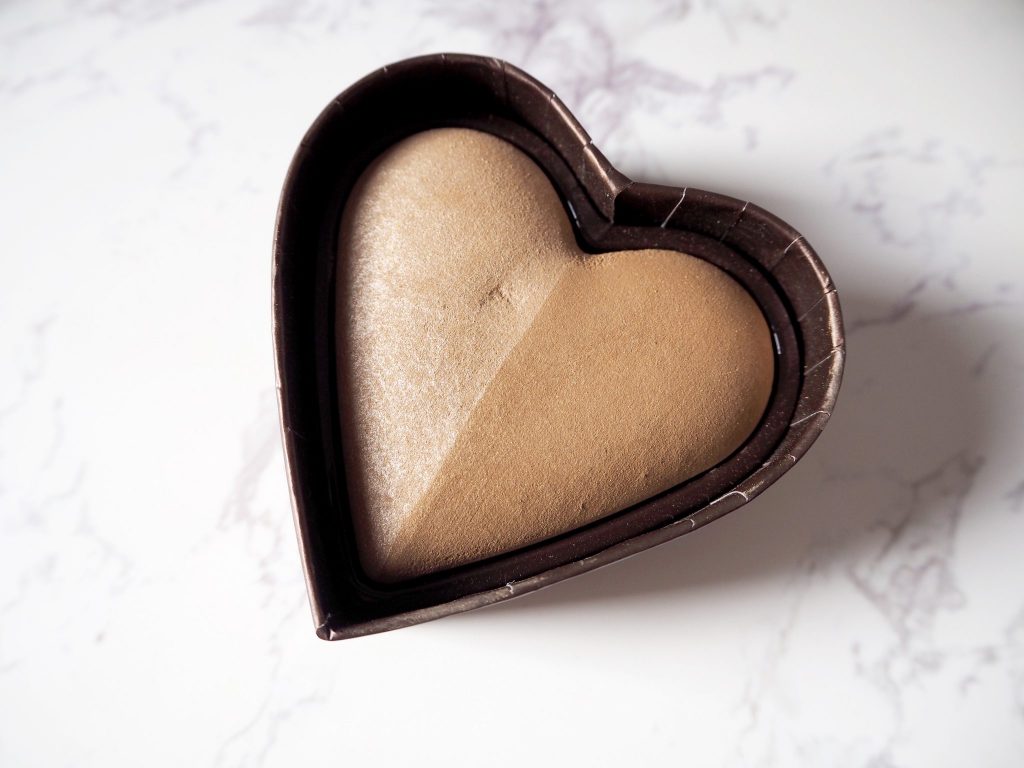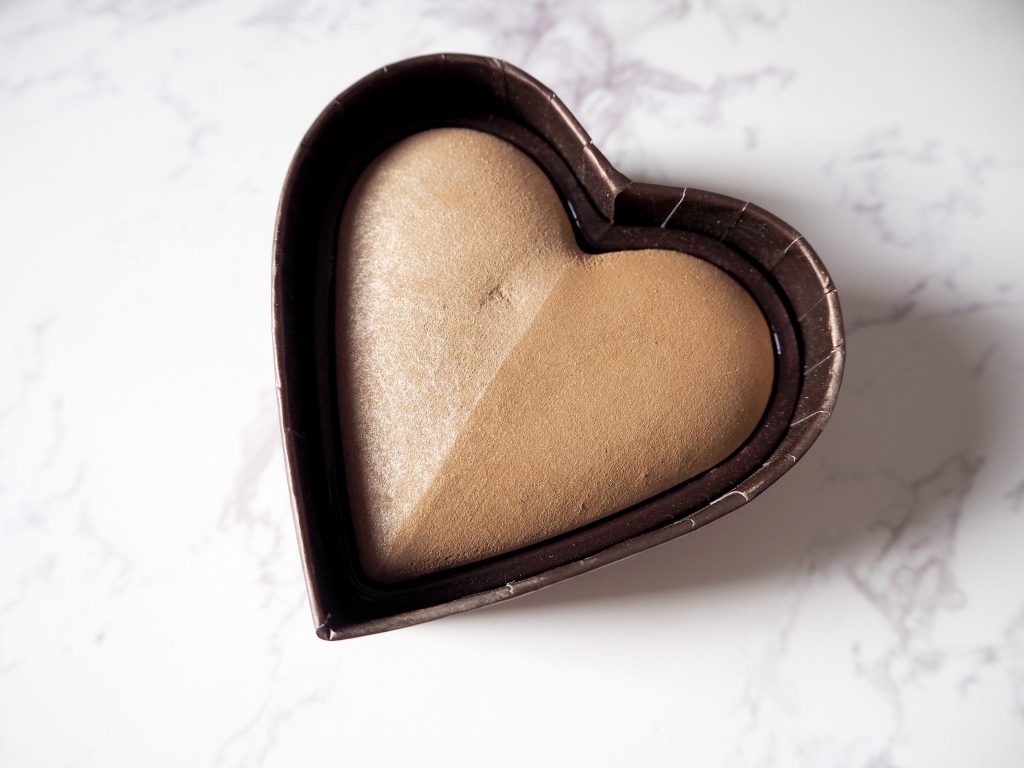 This product has actually gone straight into the position of my favourite bronzer this summer. I just love the shades – there is no orangey-ness to the colour whatsoever, just a lovely warm golden brown. The pigmentation is perfect, not too strong so as to immediately leave deep brown powder on your face which requires a tonne of blending, but just the right amount to give you a gorgeous glow that is easily buildable to achieve your desired effect. I also love that the product is two-toned and so easy to use as two separate products or mix together as one. The shimmer in the product is really subtle too, it isn't too strong so as to become a full on highlighter, but just enough to give you a gorgeously healthy glow.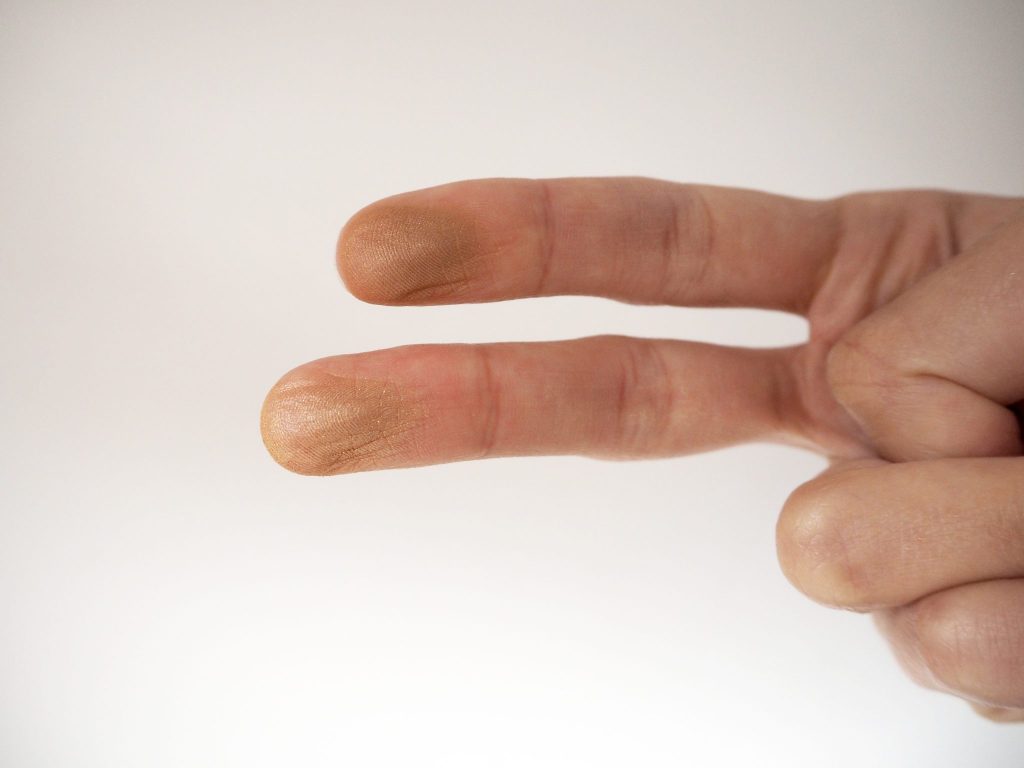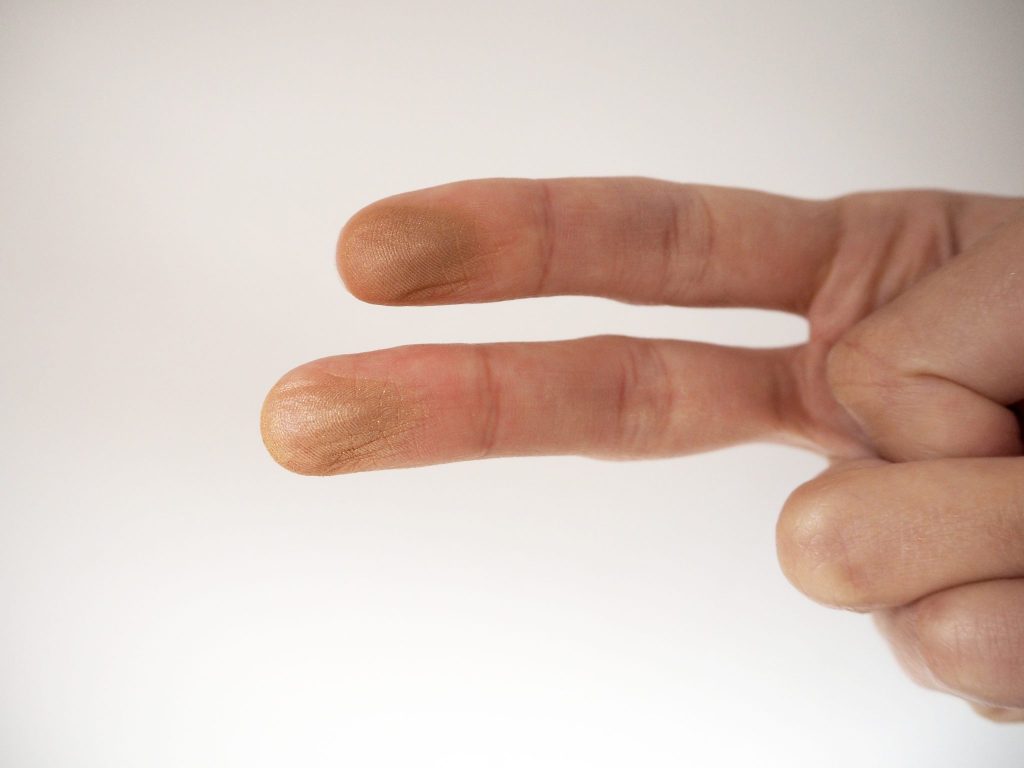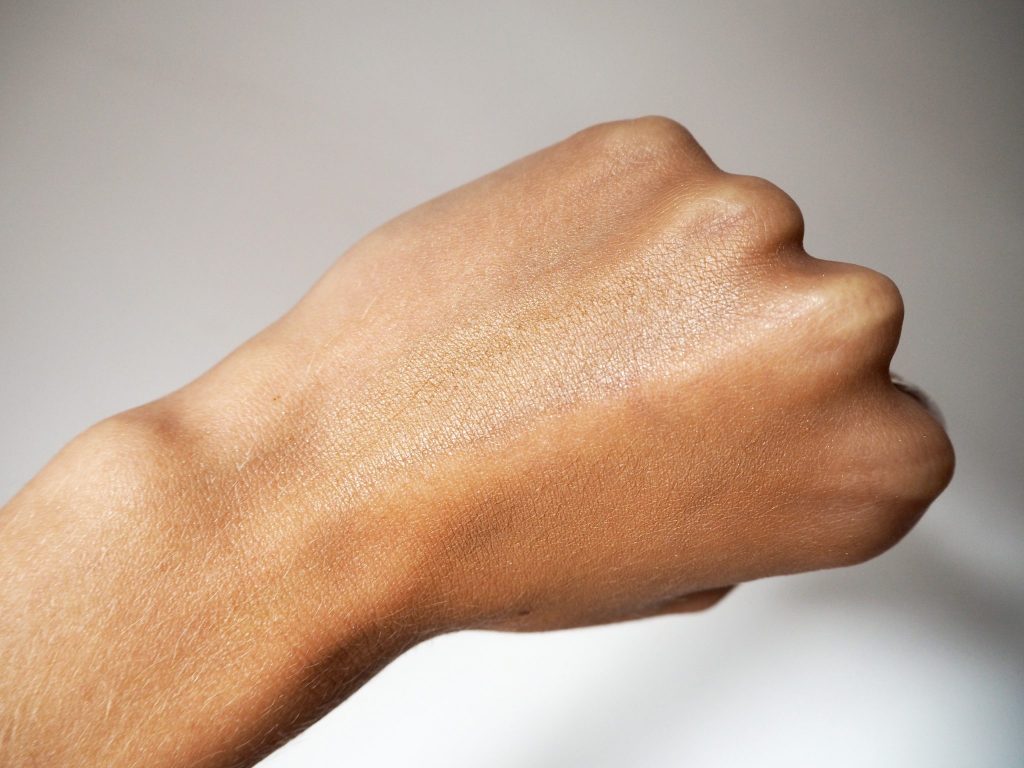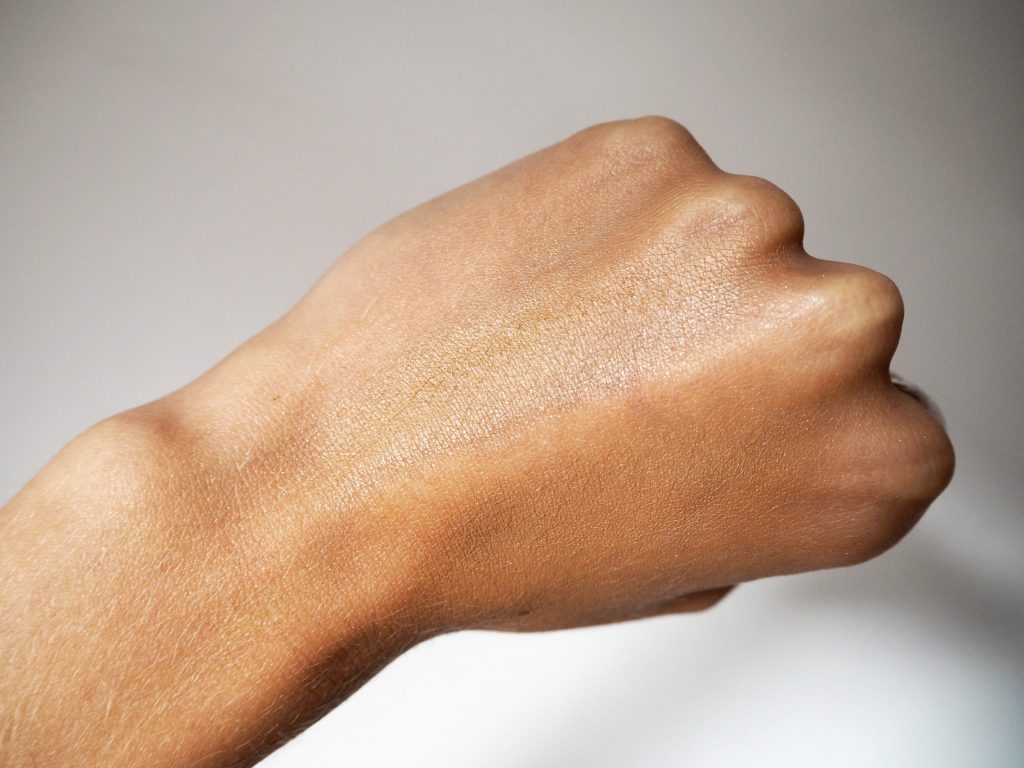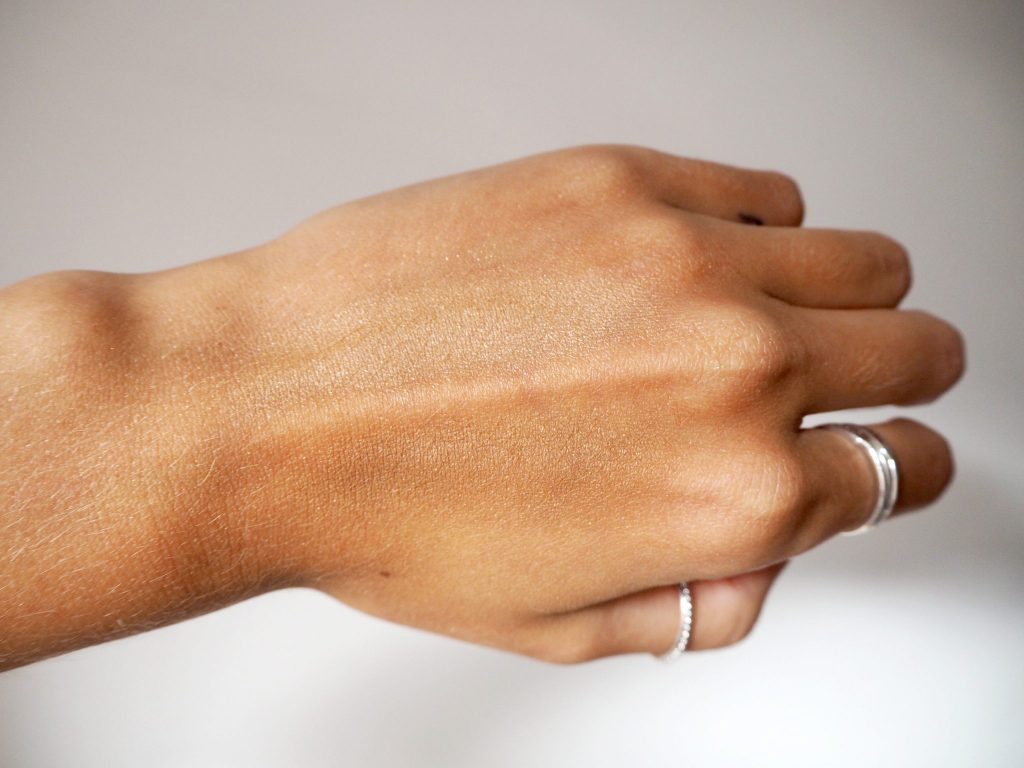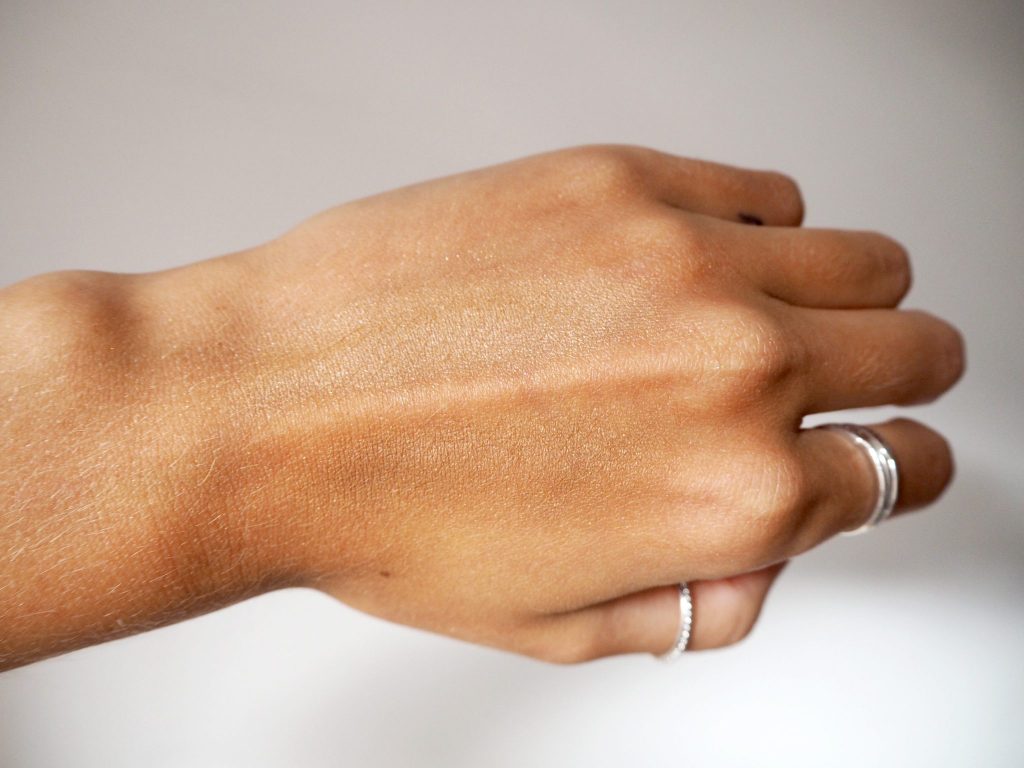 The two shades are Golden Beige and Brewed Tea Bronze. They create great dimensional colour to give the look of brighter, healthier skin. I have swatched the colours above, although here I am super tanned after my trip so the product doesn't show up as well as I'd like – these photographs really don't do it justice at all.
One of my go-to looks this summer has been a bronzed, more natural look, and this is the perfect product to help me create this. I have also been really into glowy skin for the last few months, so I have found myself going back to this product a lot since I bought it. For best results, I have been using a large brush to apply and blend on the cheekbones and then sweeping a small amount of the product all over my face for a summer glow.
 Too Faced Sweethearts Bronzer in Sweet Tea | £25
Do you have any great bronzers I should try out? What have been your favourite summer makeup products? Let me know in the comments below!
LL x
Are you following me on 


?