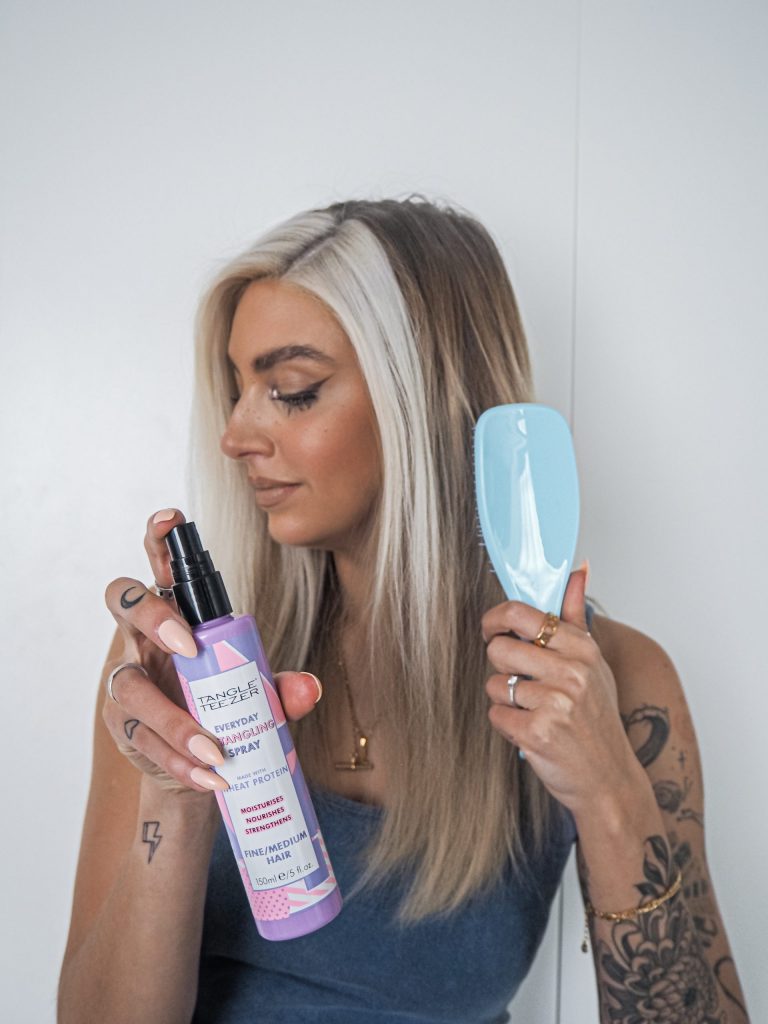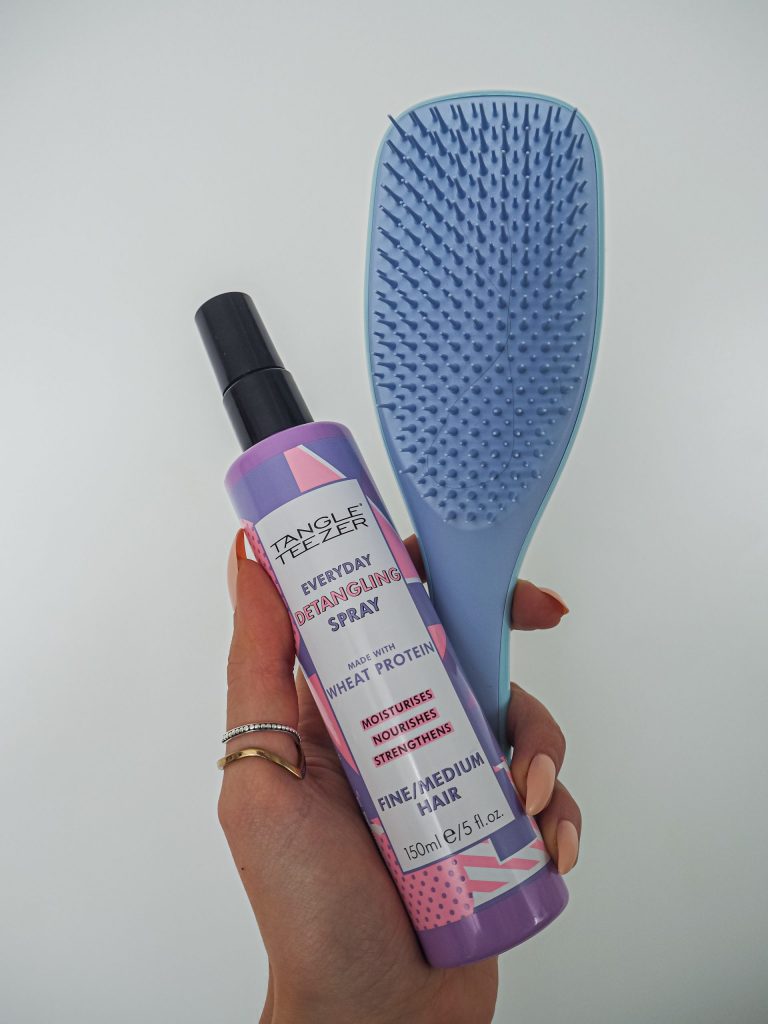 Tangle Teezer Wet Detangler
Tangle Teezer is probably the most (and maybe only) famous hairbrush I know. Pretty much everyone I know has at least heard of it, and I'd say the majority use them too. I've been using one for years now, and I was just sent a couple of items from their new range. They have just have just released the Wet Detangler; a brush specifically designed to be gentle on wet or fragile hair. As well as this, I also received some of their everyday detangling spray to go with it.
Designed to be kind to wet hair, you can use the Tangle Teezer Wet Detangler in the shower to brush through shampoo and conditioner, and for effortless detangling afterwards. Their patented teeth have two-tiered technology with added flex for wet hair. The long, flexible teeth detangle, removing knots and reducing breakage, while the short teeth smooth, for glossy, frizz-free hair. There's also a larger version if you have long, thick or curly hair.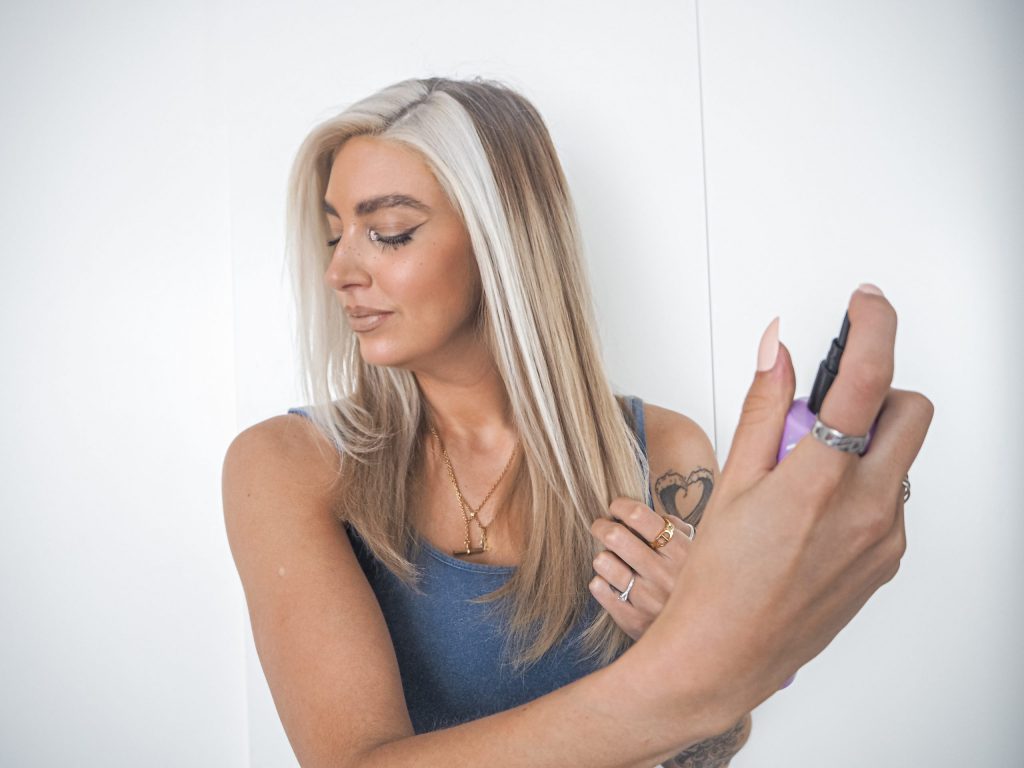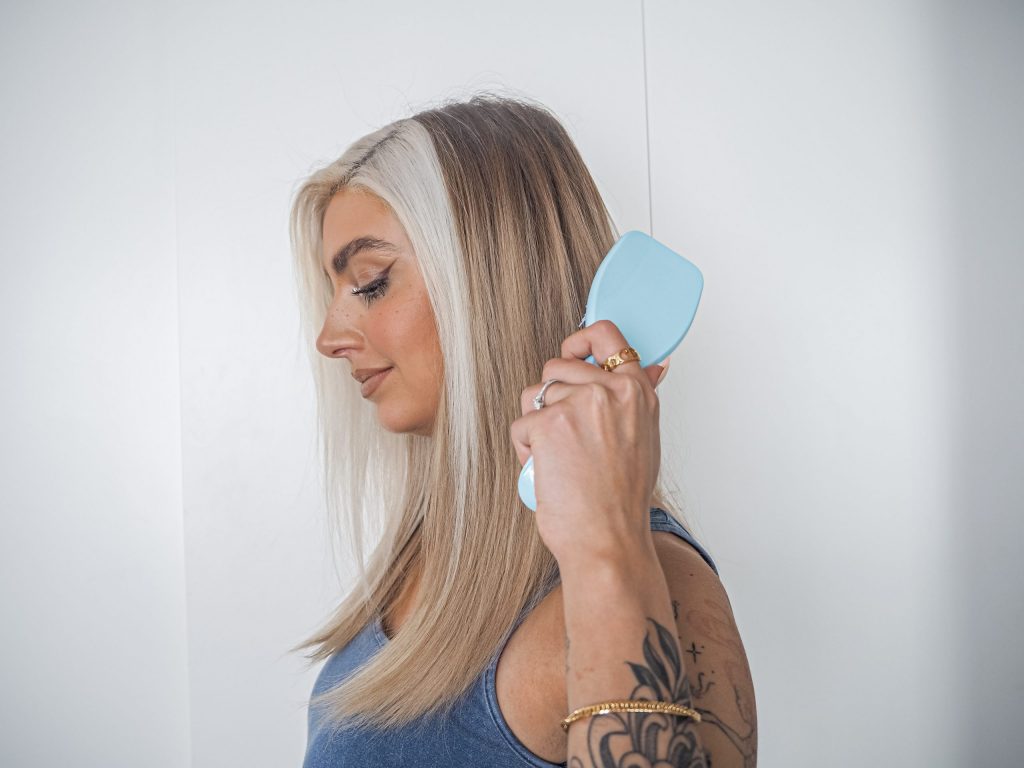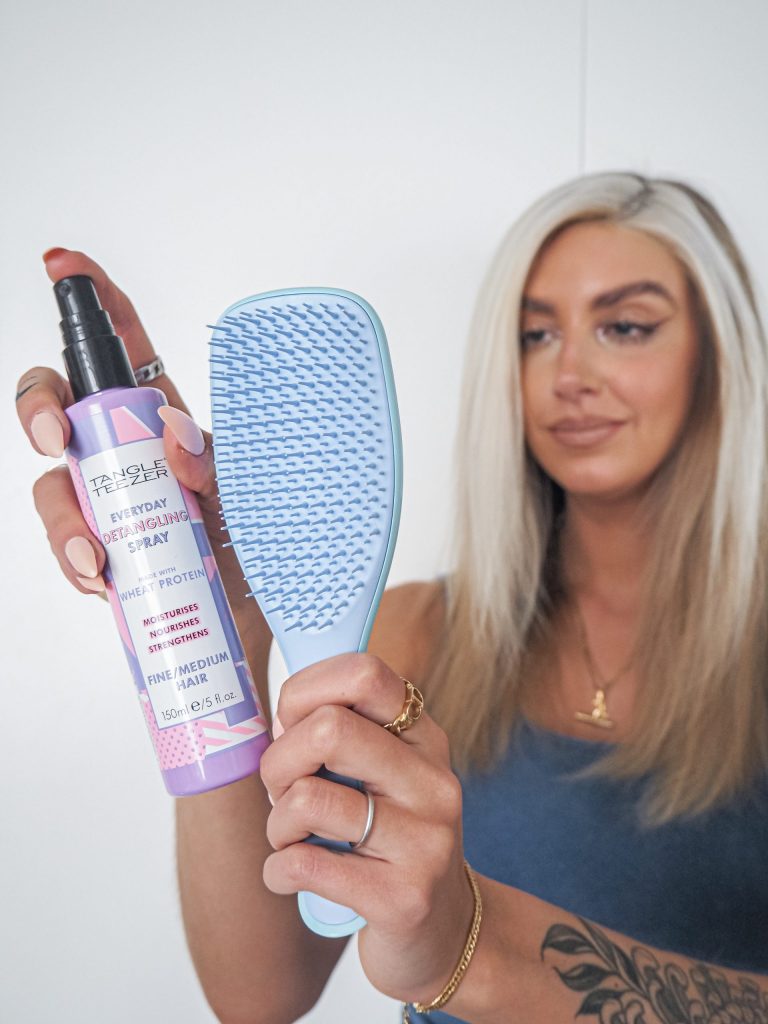 Everyday Detangling Spray
Tangle Teezer have a few Everyday Detangling Sprays so you can choose whichever suits your hair type best. I got this one that has wheat protein, which is best fine to medium hair. Infused with a fresh and flowery scent with jasmine and woody notes, it makes detangling easier and quicker without weighing hair down. 
Tangles, frizz and flyaway hair can be an everyday problem for fine to medium hair types. This spray makes detangling super easy without weighing fine hair down, or causing hair breakage. It's also Vegan Society and PETA certified. The spray with wheat protein is known to condition the hair, making it more manageable and reducing static. Hair feels smoother, softer and looks shinier.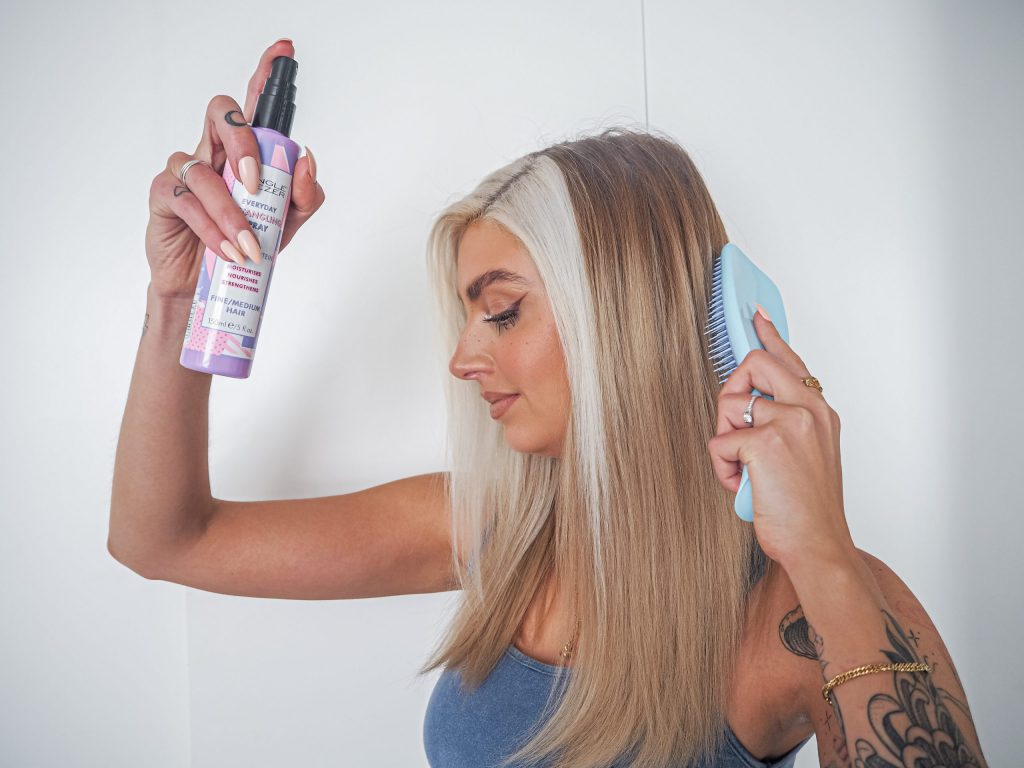 Review
In all honesty, I'm actually pretty bad at hair care. Especially if I'm wearing my hair curly, it doesn't tend to look super knotty so I often forget to brush it; especially if I'm just shoving it up into a bobble to go to the gym first thing. I also don't tend to brush my hair when it's wet as I know it can cause a lot fo breakage. i usually just give it a blast with the hairdryer and leave it. Since I got the wet detangler howerver, I've been making a conscious effort to make sure my hair is tangle-free and smooth after washing. I often spritz on the detangling spray and run the hairbrush through it before drying. You can also use the detangling spray on dry hair if you regularly get knots when it's dry.
I've found it feels much smoother and actually looks a lot more tame if I use the spray and brush combo after washing. It also saves me straightening it if I can dry it with this, so I'm also minimising the heat damage too which is great. The wet detangler has been great for getting stubborn knots out of my hair, and personally, I find it completely pain free. The spray smells amazing too which is a bonus.
Honestly, I don't think you can go wrong with Tangle Teezer products. They have a tonne of positive reviews and all of their products seem to be universally loved. If you haven't tried Tangle Teezer haircare, or already use it but struggle with tangles and knotting then I would 100% recommend trying this.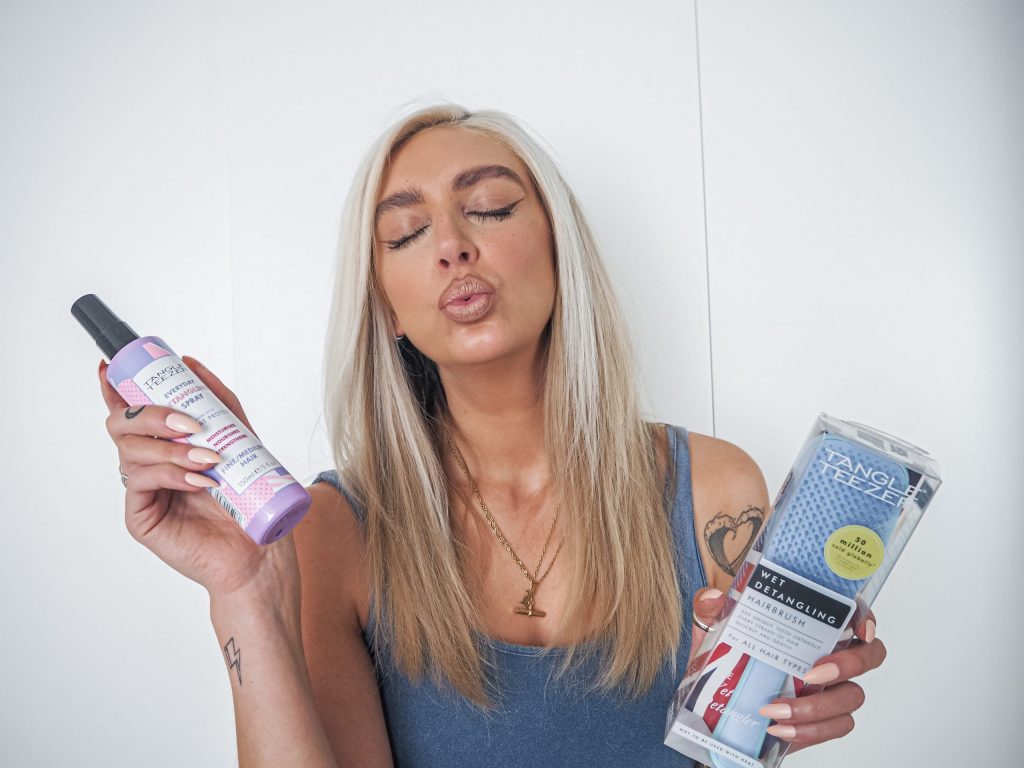 The Wet Detangler – £12
Everyday Detangling Spray – £8
LL x
*This item was gifted. As ever, all opinions are my own.