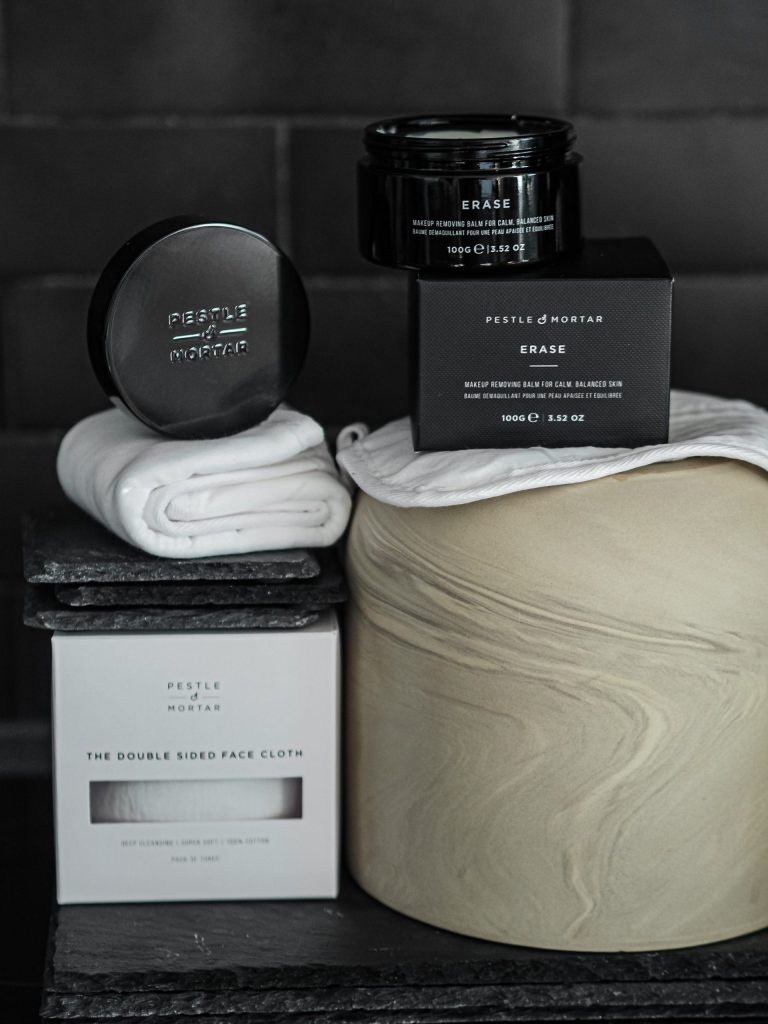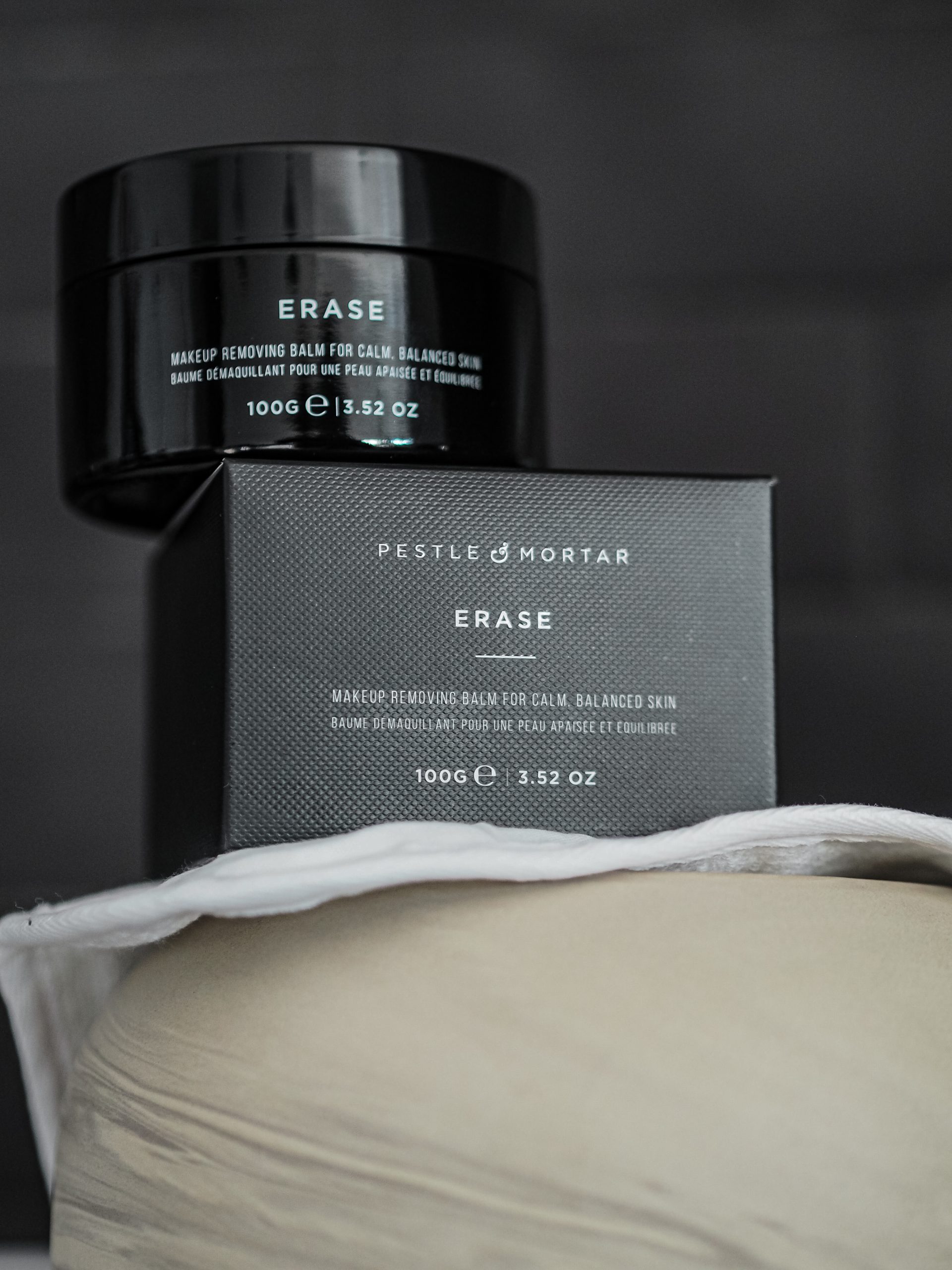 Pestle & Mortar Erase Balm Cleanser
I have always been into skin care, and the top drawer of my nightstand is crammed with an array of oils and creams. However, its only recently that I've really gotten into the step of skin care that actually comes before applying anything; taking it all off! This is so much more important than you might realise, and using a good cleanser makes a world of difference.
I was recently sent the Erase Balm Cleanser from Pestle & Mortar, and I think it might be my new favourite thing! Erase is a buttery makeup removing cleansing balm formulated with a unique blend of nourishing natural oils, squalane, and candelilla wax. The balm effortlessly melts away all traces of makeup, impurities, and spf to leave skin deeply cleansed and intensely hydrated. Blended with natural skin nourishing ingredients; grape seed oil, meadowfoam seed oil, lavender oil, squalane, and candelilla wax, Erase Balm Cleanser melts away all impurities and conditions the skin as it does so. It leaves no greasy residue and no tight skin feeling; just perfectly clean skin that feels soft, hydrated, and protected.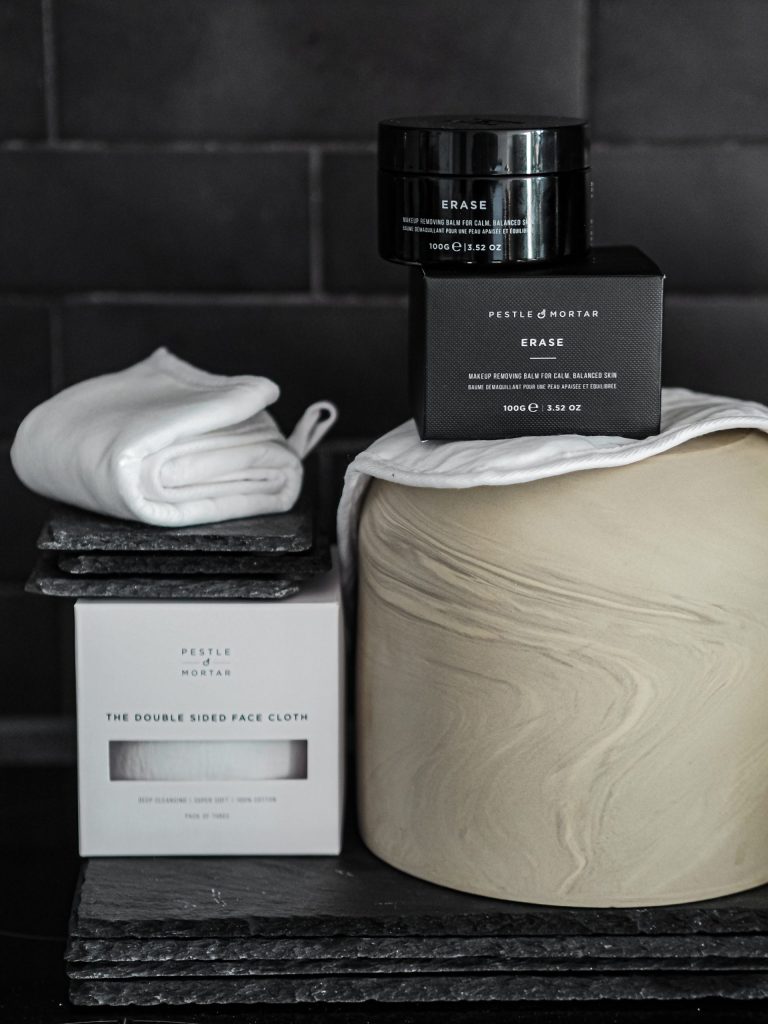 Review
I already said this is my new favourite thing, so I'm sure you know how this is going to go. But I'll say it anyway, of course. The Pestle & Mortar Erase Balm is my new skin saviour! Especially during party season when we might be wearing more glam looks, or just heavier makeup during the winter. This removes every last drop, with ease. It feels super gentle and leaves my skin feeling great. Every single time. You also don't need a lot, so this tub will last a long time. It may seem a little pricier than other cleansers, I know. But for the quality ingredients and the effect on my skin, as well as the longevity, its totally worth it.
You can watch my little 30 second clip of me using the Balm over on Instagram here.
Click here to shop the Erase Balm (£40) and here for the face cloths (£13.50 for a pack of 3) I used with it too.
LL x
*This item was gifted. As ever, all opinions are my own.