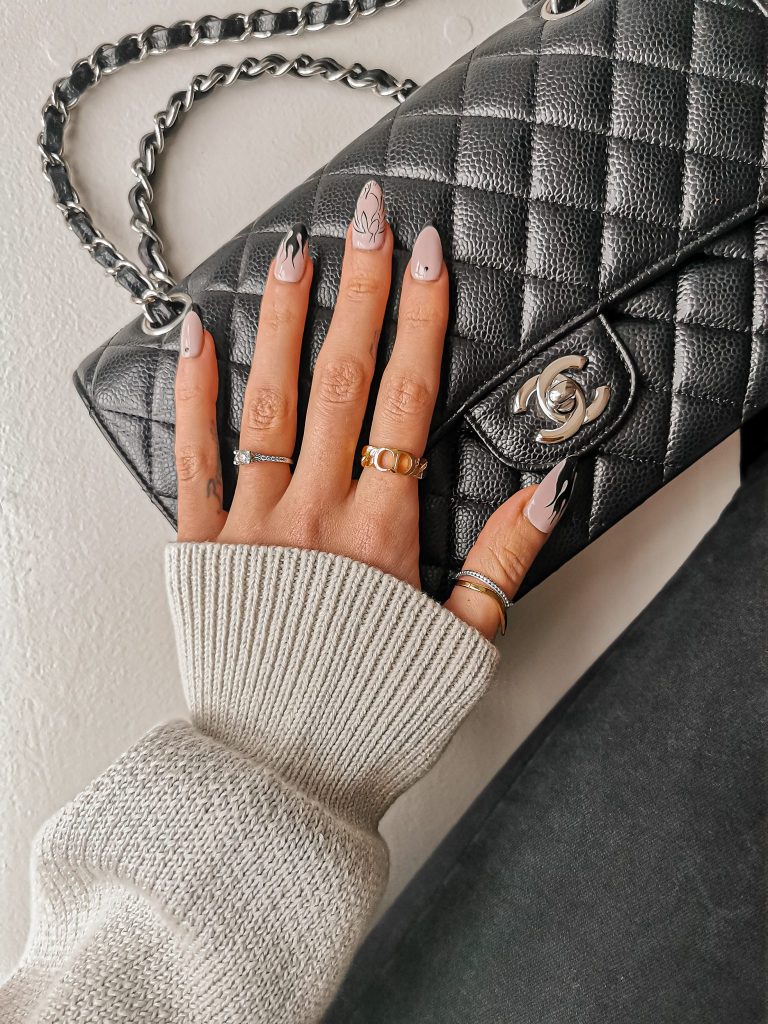 Acrylic Nails at Home
I've been loving doing these acrylic nails at home during lockdown, to help me feel a little more pampered and pulled together. I'm already a huge fan of stick-on nails as I find them super easy to apply and they look great. I always get tonnes of compliments on my nails and people are regularly surprised that I just stick them on myself at home! And for those who regularly visit the nail salon for acrylics and are missing having polished nails since they have been closed, these are perfect for you.
I was recently sent this set from the lovely Nails by Jennifer Marie. She is a qualified nail technician, and offers a range of treatments from award winning Alchemy Hair Lounge in Prestwich, Manchester. Since lockdown she has been creating these amazing bespoke nails; allowing you to be able to have a brand new set of nails without leaving your house! Plenty of people might question the need for fancy nails in lockdown. However, I see this as a part of my routine now. It just helps me to feel a little nicer when we are stuck inside 24/7. Just like I've found that some days just getting dressed and doing my makeup makes me feel so much better, having a nice set of nails does too!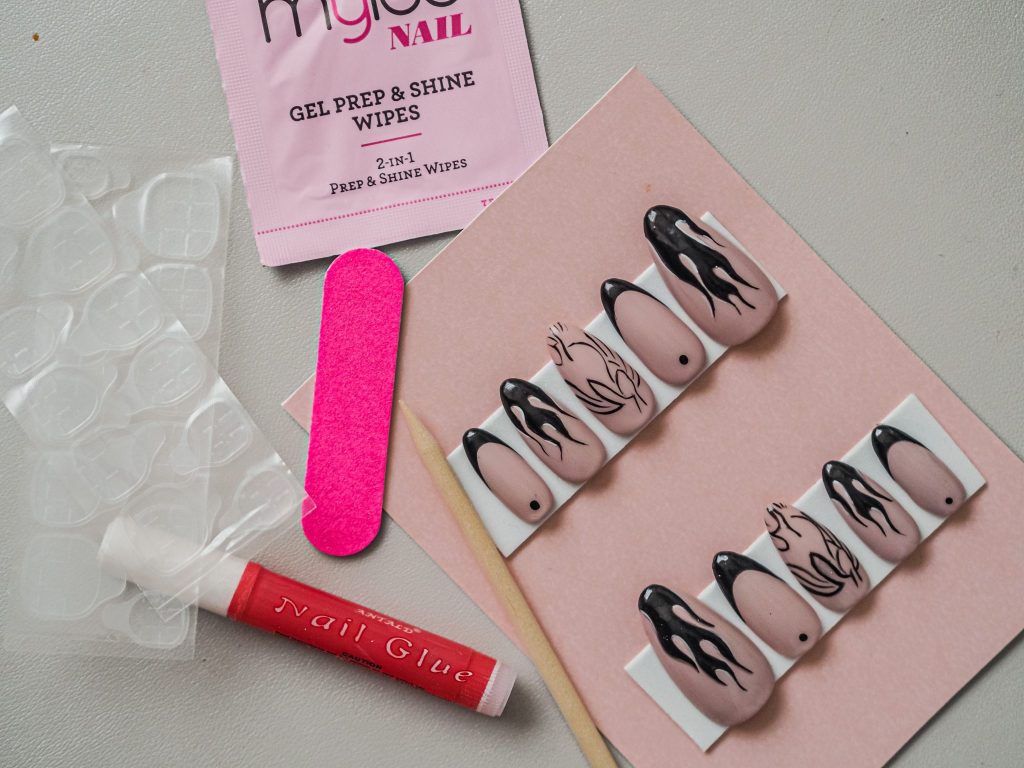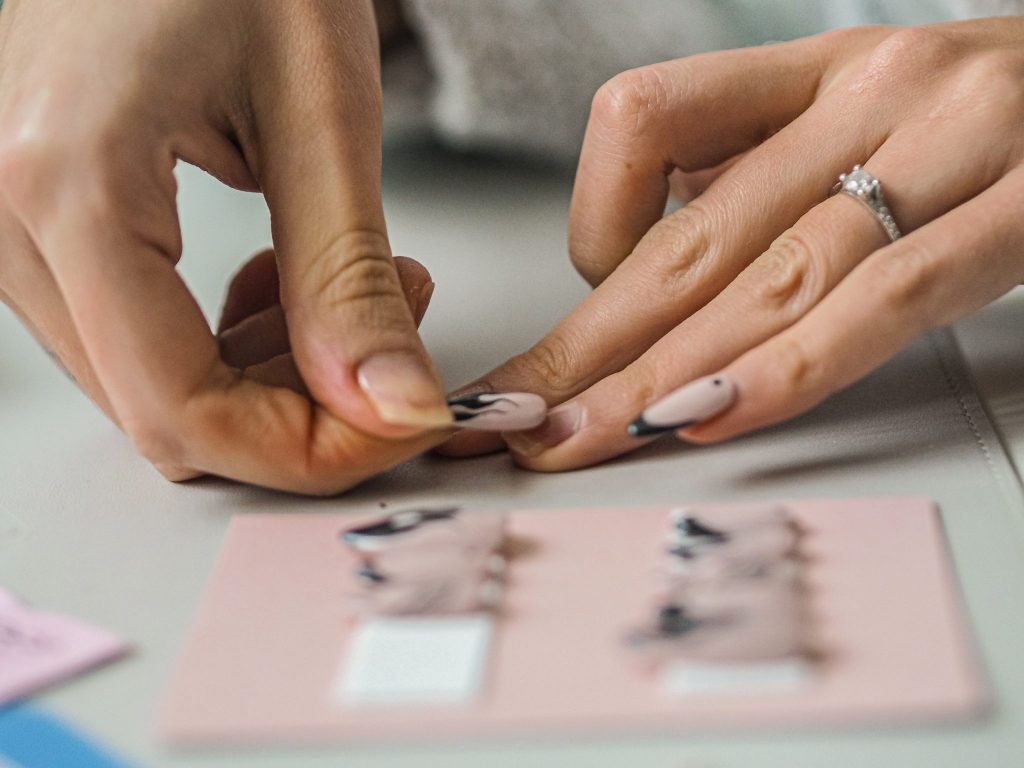 How it works
You will be sent a clear set of nails in a range of sizes so you can measure your nails first. This just means each nail will fit your own perfectly. Then you can choose a design, or send Jen some ideas like I did and let her get creative! The nails then arrive with everything you need to prepare and apply yourself. It's super easy, and you have the choice of sticky pads or nail glue, depending on what you prefer.
I love mine, I think they look amazing and 100% professional. Honestly I wouldn't be able to tell between these and actual acrylics that had been done in a salon! It's also nice to have the time to chat about designs and send over images to get something super bespoke. The ones I usually use are just sets that are already made up so having personalised ones is amazing. They would also make a great lockdown gift! I've had mine on for almost two weeks now and they haven't budged! I'm totally sold on these, and if you fancy trying acrylics and don't want to go for the real deal, or maybe for a future special occasion, then these are absolute winners.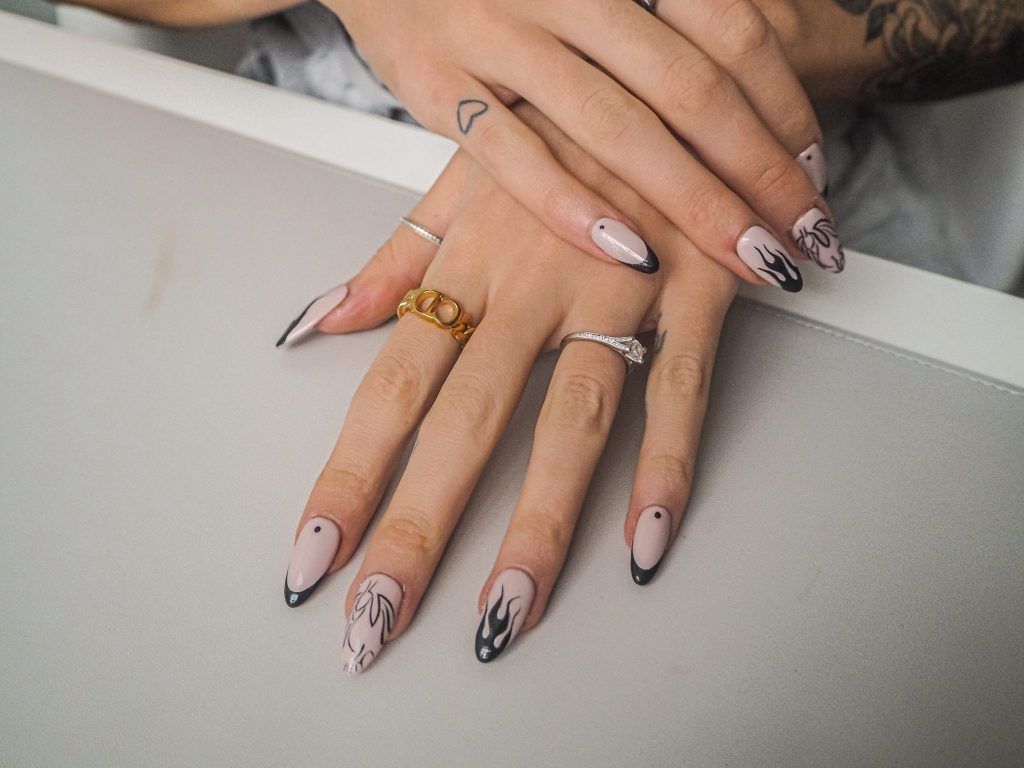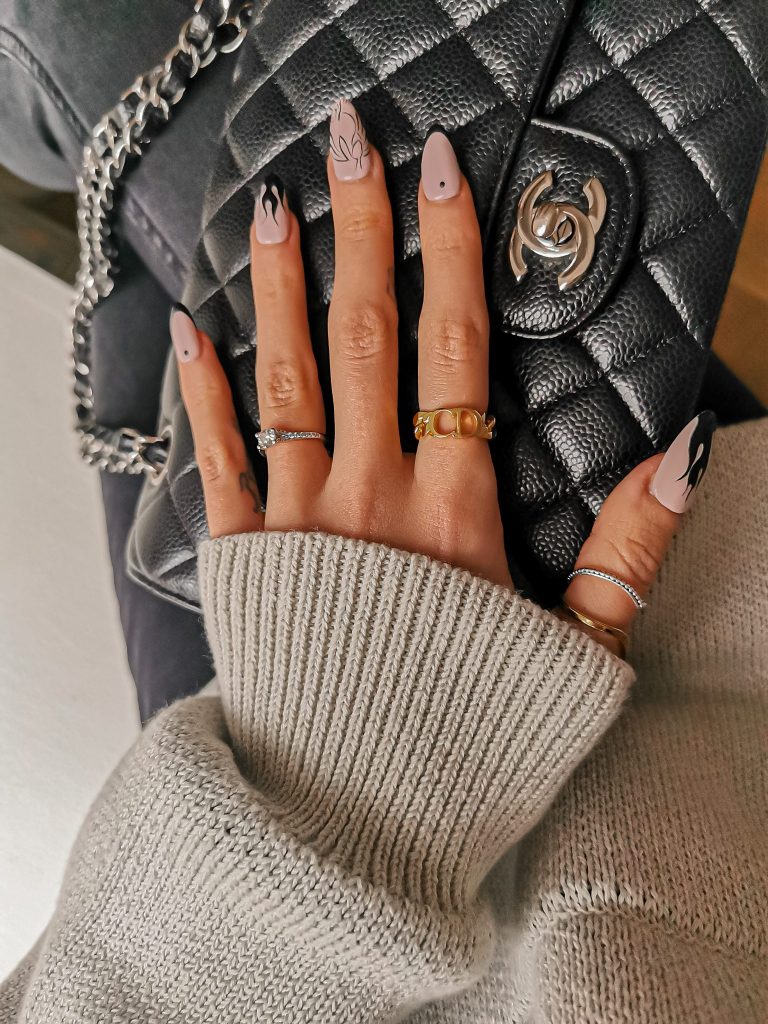 Contact
You can visit the website here, or head to Jen's Instagram page here for more images, designs and to get in touch for your own!
LL x
*These were gifted. As ever, all opinions are my own.