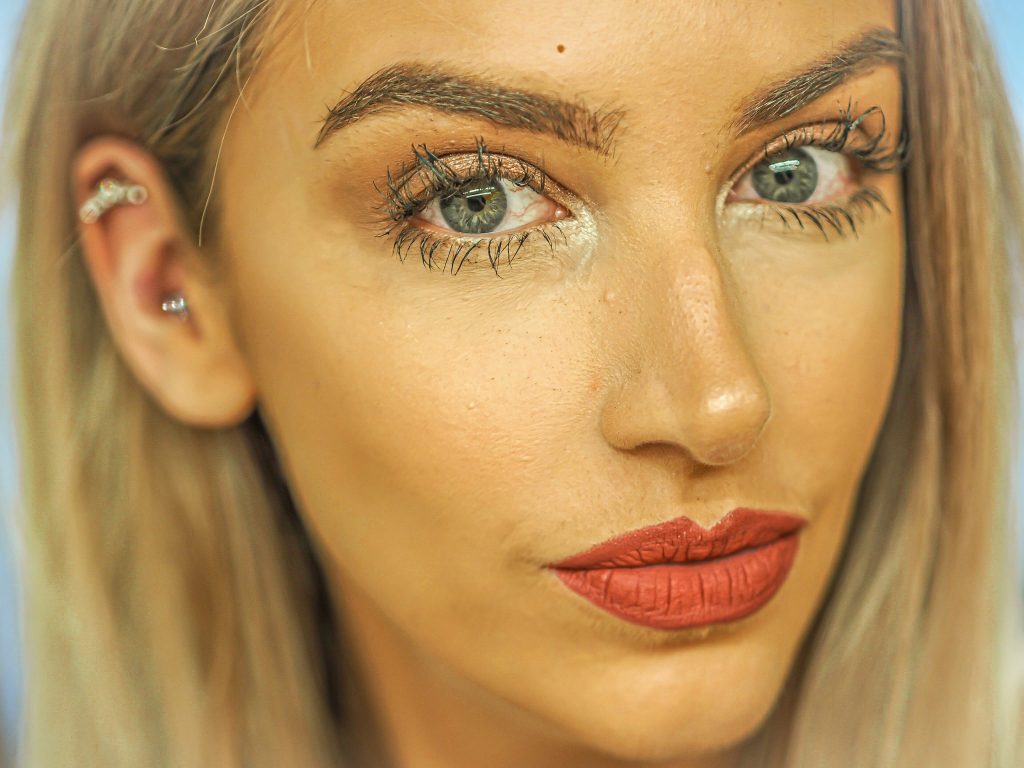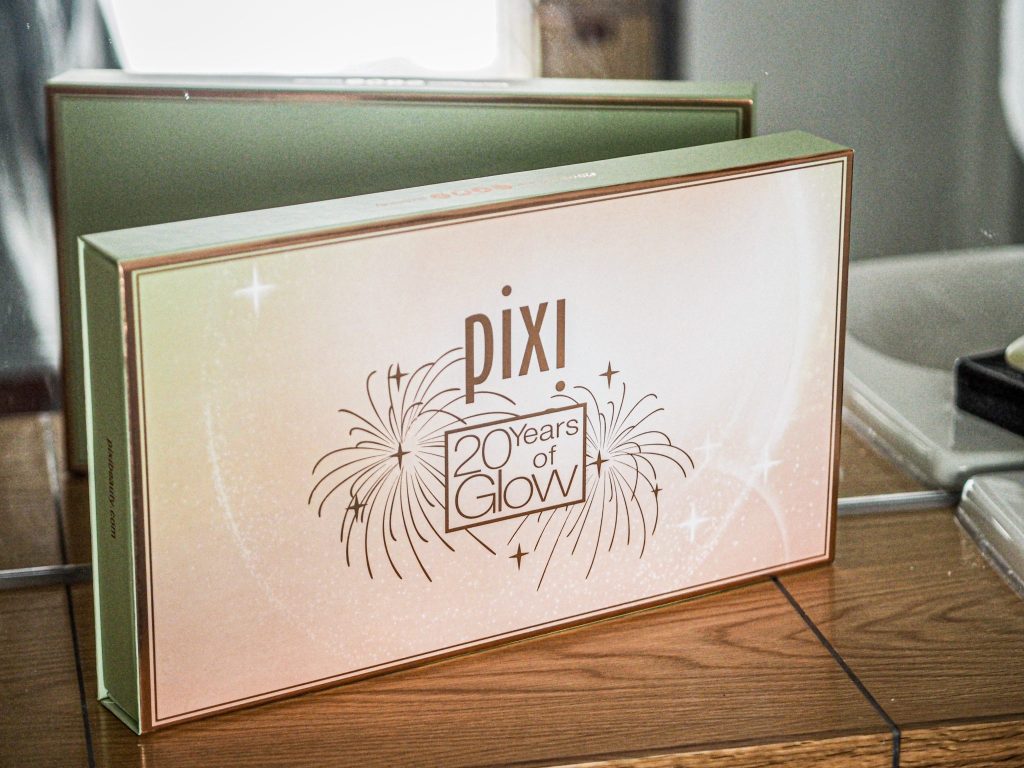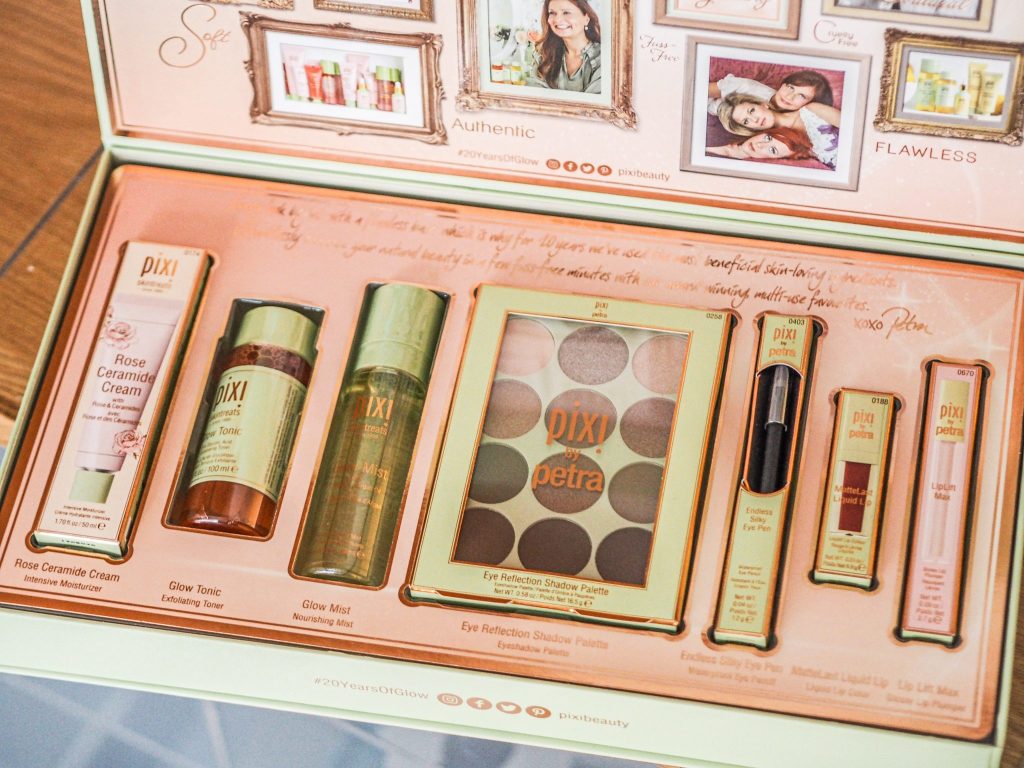 Pixi Beauty
In my opinion, Pixi is a real cult brand of the beauty world; known for some of its glow-inducing products. I've never had a product from them that I didn't like, and since I've been sent a few of their PR packages I've been lucky to try some of the items I may not have originally bought myself. Pixi recently celebrated their 20th birthday, and as part of the campaign I was sent this amazing 20 Years of Glow package, featuring some of their cult faves from the last 20 years.
You might have seen my previous post featuring their Vitamin C Skin Treats range – if not you can find it here. The products in the range have since become part of my daily skincare routine and I will definitely be repurchasing some of the empties when I run out. Needless to say, I was super excited to receive the #20YearsofGlow package to try some of their most celebrated products.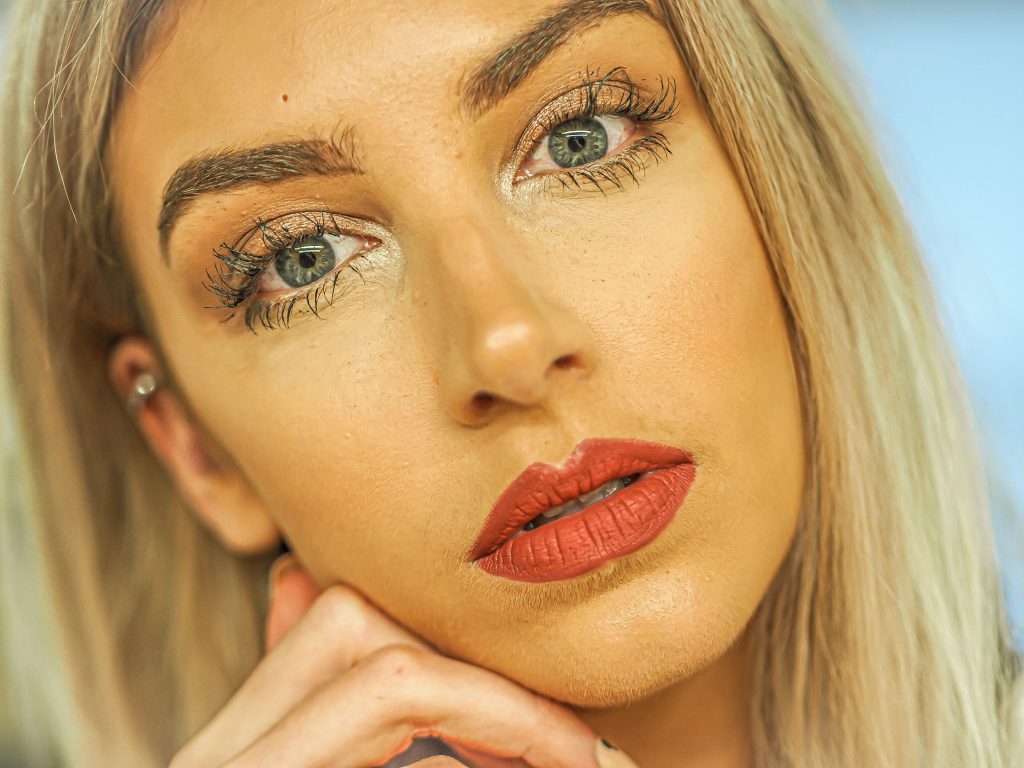 GRWM
To celebrate 20 Years of Glow, I put together a full look using the hamper of goodies. I also filmed a get ready with me for IGTV which you can watch above or find on my Instagram here.
I thought it would be helpful for those who are interested in buying some of the cult products if I did a quick review over here on the blog for you too.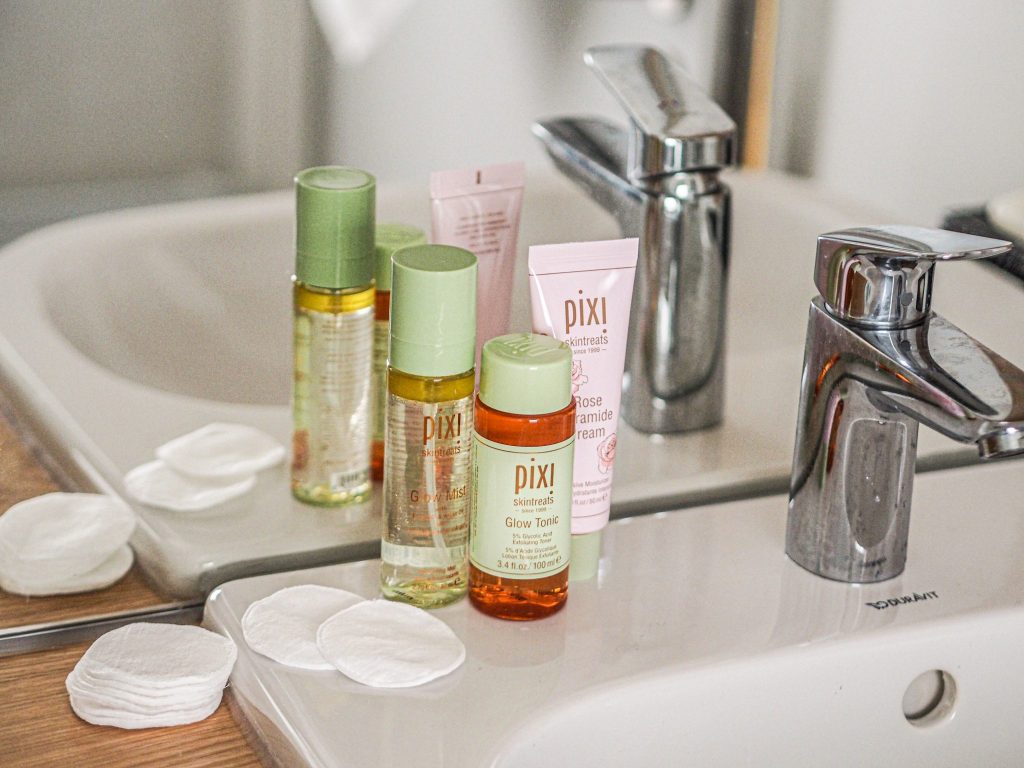 Rose Ceramide Cream
This has a rich, luxurious formula that delivers deep, long lasting nourishment. It's powerful antioxidants help fortify skin and protect against free-radicals as well as improving skin's elasticity and feel. You only need to look at a few review of this online to see that it's worth the hype. My skin has been loving this in the winter months, with cold weather and drying heaters, I can suffer with dull skin for a good few month. This is a really rich cream but isn't heavy at all, and has helped my skin stay glowy and fresh.
Glow Tonic
This award-winning, invigorating toner deeply cleanses and gently exfoliates all skin types in one lovely step. Amongst others, a few of its ingredients and their superpowers include:

Exfoliates and purifies the skin with Glycolic Acid
Ginseng improves circulation and energizes
Aloe vera soothes and hydrates
Refines the appearance of pores
Gently accelerates cell renewal to reveal a brighter, glowing complexion
Balances, heals and soothes for radiant, healthier looking skin

I mean.. all that in one little bottle just works wonders. I actually have been addicted to it since I first tried it and featured it on the blog back in 2015!
Glow Mist
This wonder product is an amazing all-rounder that is enriched with 13 natural oils plus propolis, aloe vera and fruit extracts. You can use it as a glowy skin base, to set makeup and protect skin, to refresh makeup and hydrate, or even on your hair for luminous, healthy glowing locks.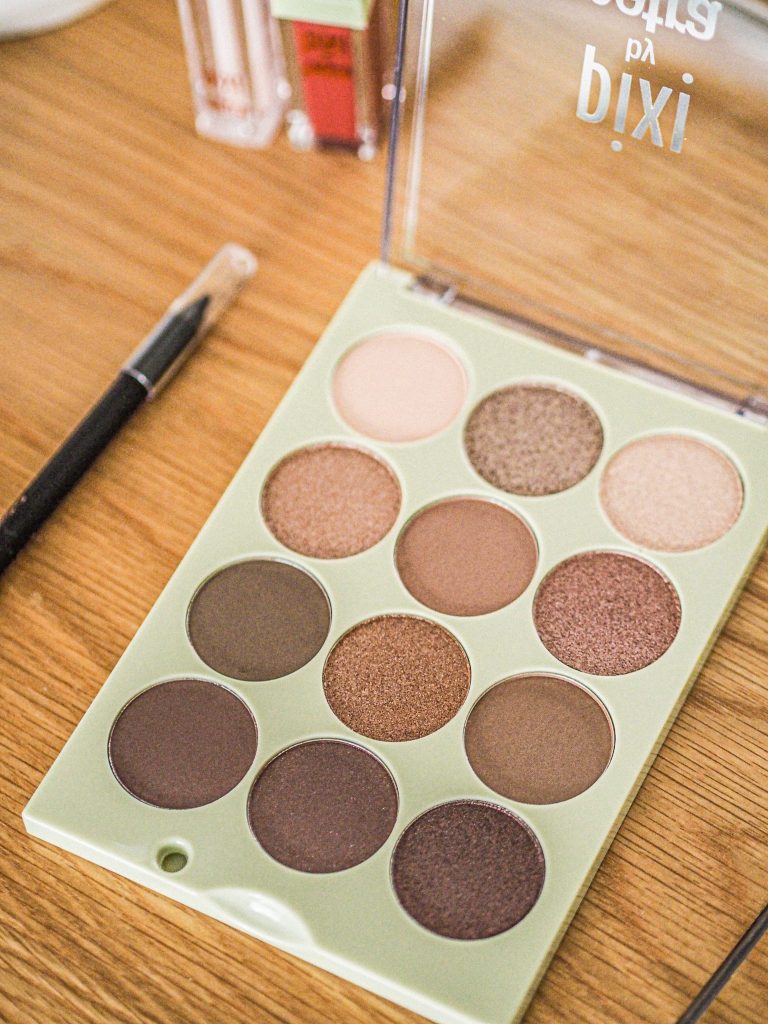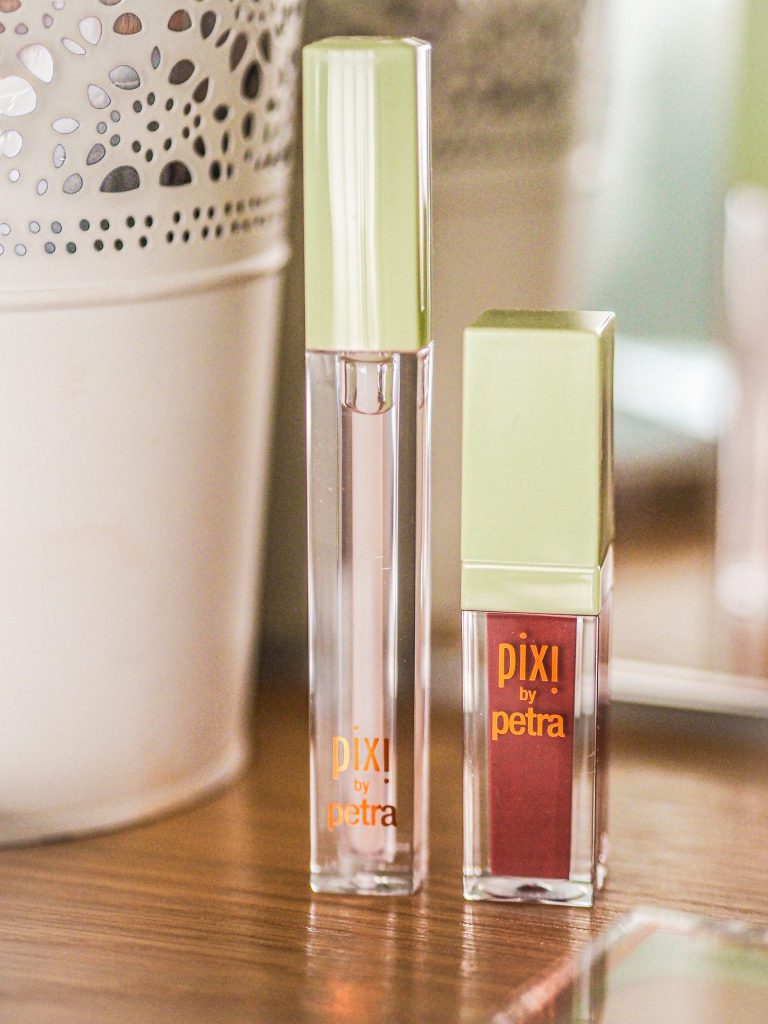 Eye Reflections Shadow Palette
This is the first palette I've had from Pixi, and to be honest I've always been more into their skincare than makeup. I'm so glad I tried this though! Their palettes come with a combo of 12 creamy glow shades, 3D metallics, and matte transition hues. All the shades are highly blend-able, pigment packed, and long-wearing. They also contain vitamin E to nourish and protect the skin. This is the perfect palette for taking on a trip as you can get a tonne of looks with just the one item. The tones are also perfect for me; mostly neutral with some warm and deep shades in there when you want to create a more dramatic look.
Eye Reflections Shadow Palette – £24
Endless Silky Eye Pen
These are waterproof, super-long-wear, no-smudge, no-budge eye liners. Available in an incredible 26 shades; they glide on like seamless silk, and in a single sweep motion create a flawless, solid jewel-toned line.
MatteLast Liquid Lip
I hadn't tried any Pixi lip products before. I tend to stick with the brands I know and love for lipsticks, and honestly I am always skeptical of trying a new brand. However, this liquid lip has totally won me over. They are extremely longwearing & comfortable, as well as super pigmented. The MatteLast Liquid Lip colours are all infused with rosehip oil so they aren't drying at all, but still set to a perfect matte.
LipLift Max
These minty lip-plumper are available in 5 colours; perfect for wearing alone or over a lip colour. They have volume-maximising lip treatment with a cooling sensation and glossy finish. Containing peptides to hydrate, firm and plump, as well as aloe to heal, jojoba to moisturise and chamomile to soothes. I've seen plenty of lip-plumping glosses on the market but this one has ingredients and properties you don't find in others.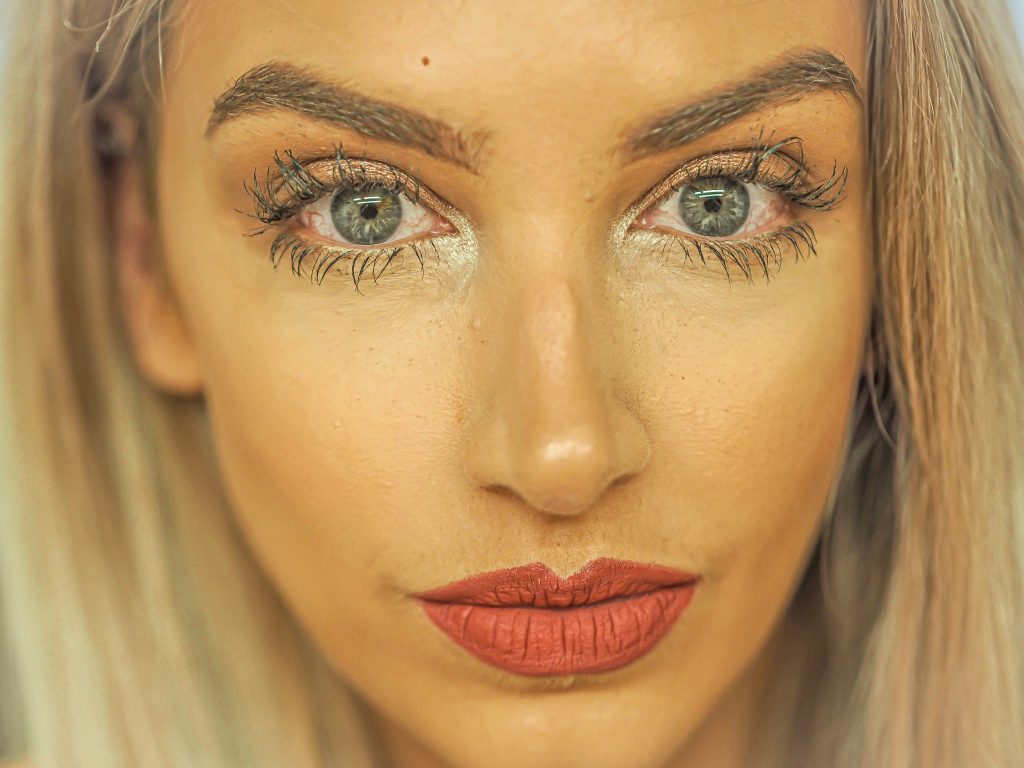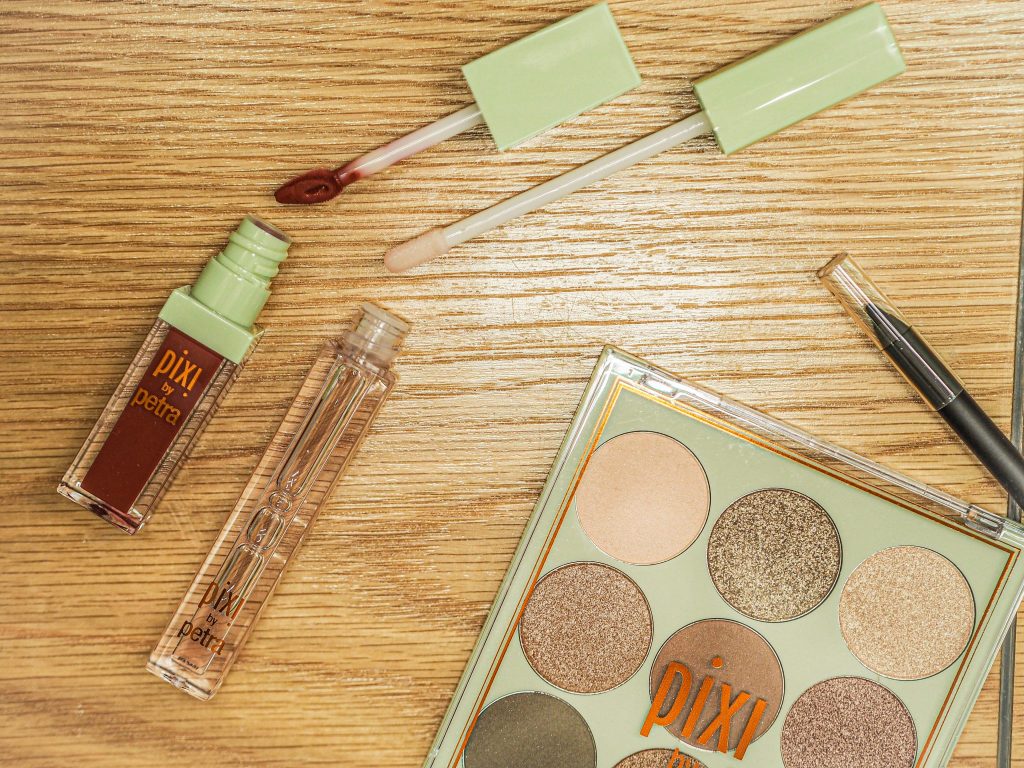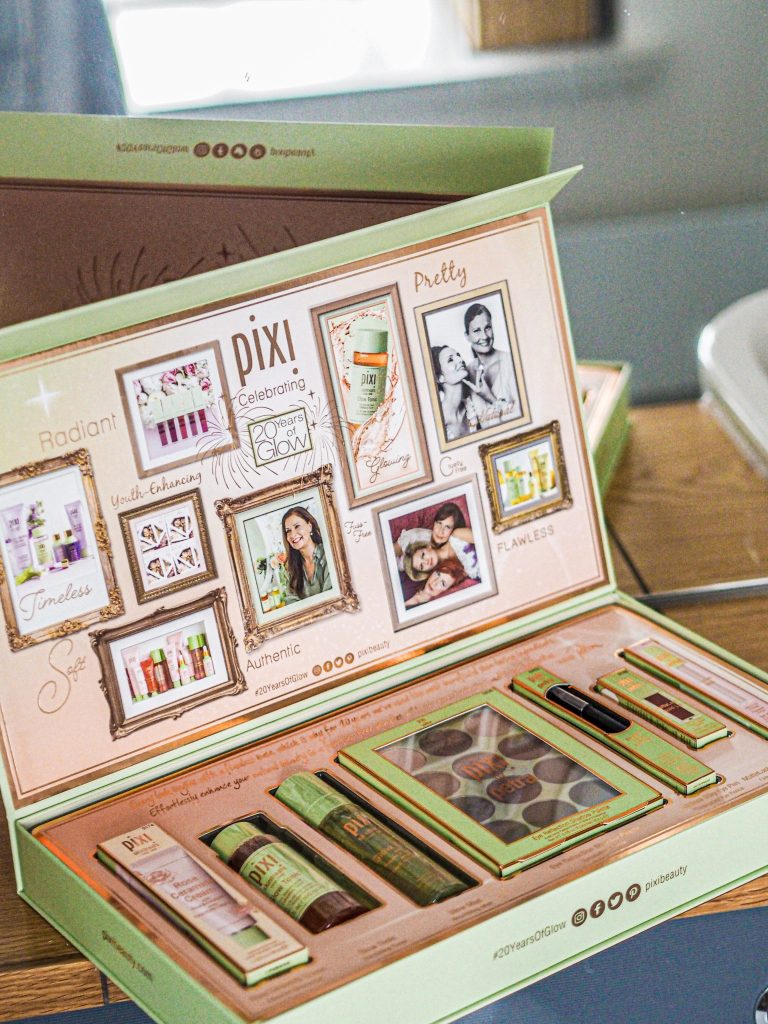 It's easy to see why Pixi are high in the hall of beauty fame. What with cult skin products and top quality makeup lines, all made with the most amazing ingredients, there's no surprises or nasties – just great quality products that work.
What are your favourite Pixi products? I hope this helped if you're looking to invest in the brand or try a new product. I did get sent these items but I am a genuine fan of their ranges and will 100% re-purchase from them in future.
LL x
*These items were gifted. As ever, all opinions are my own.