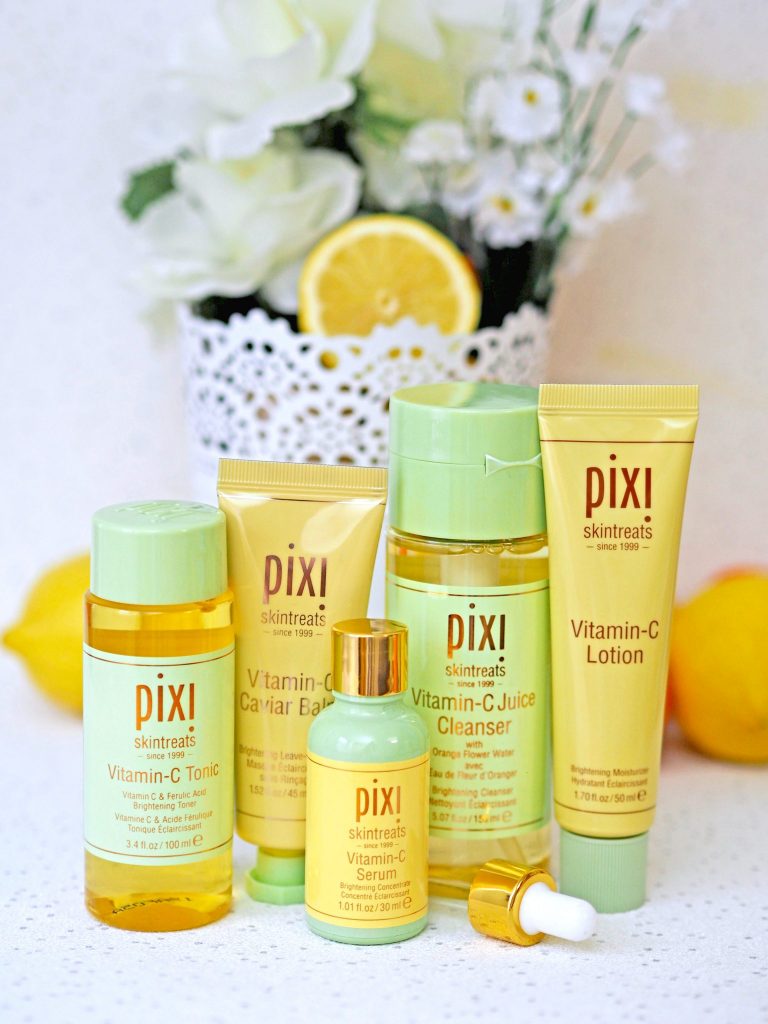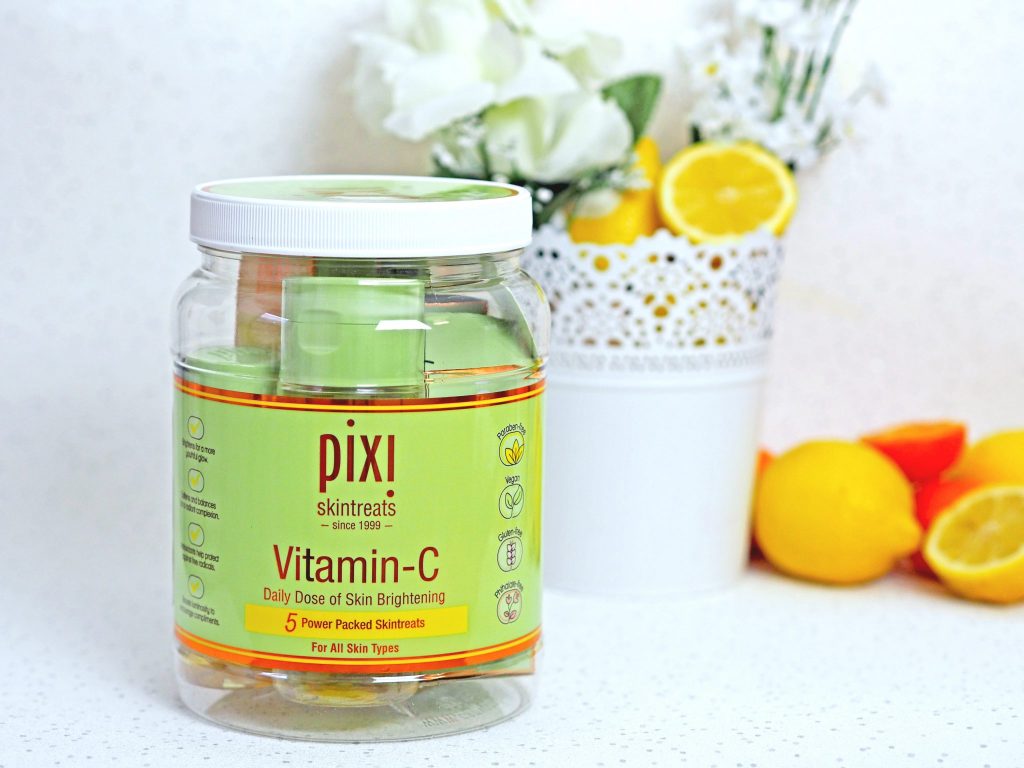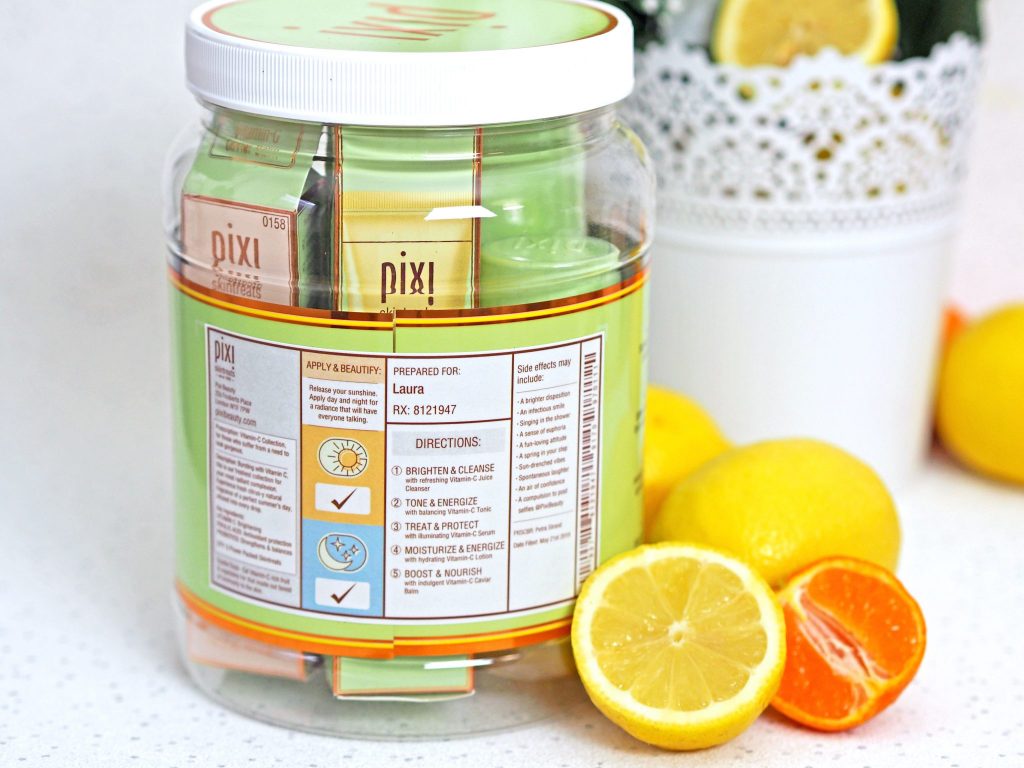 Vitamin C Skintreats
I have always been a huge fan of the cult favourite Pixi Glow Tonic. I got a miniature in a beauty advent calendar some years ago and was instantly hooked. It was probably one of my first more expensive items of skin care, but totally worth it in my opinion. After using it on and off for a few years (simply because I like to try lots of different products), I was unbelievably excited to be gifted the new Pixi Vitamin C range to try a few months ago.
Pixi have lovely packaging; simple, chic and instantly recognisable. They really nail the clean and classy look without trying too hard. I instantly fell in love with the way the new collection was presented when I opened my package. A large jar which was personalised just for me; if you know me then you will know how excited I was by this special little touch. Inside was The Vitamin-C Tonic, Caviar Balm, Serum, Juice Cleanser and Lotion.
The collection was actually released a few months ago but I wanted to incorporate the products into my skincare regime before sharing my thoughts.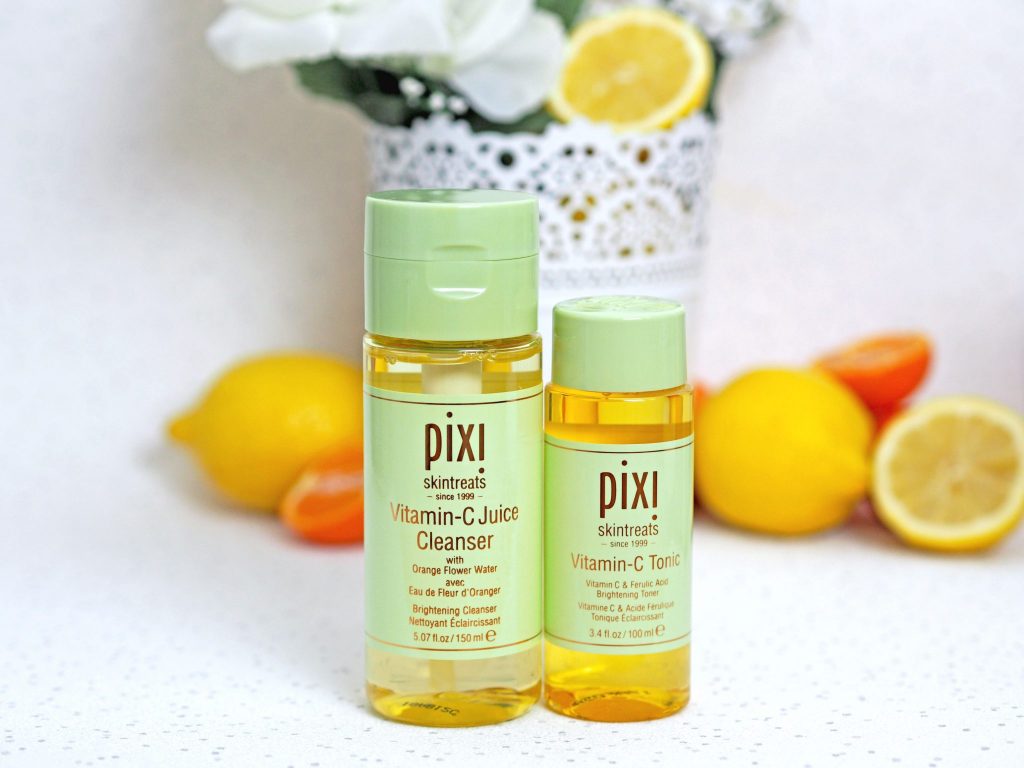 Vitamin-C Juice Cleanser
I love the name of this, playful yet still describes the product perfectly. However that isn't the best part of the cleaner. The dispenser is actually a flat pump, so you simply place your cotton pad on the top of the bottle and push down, which will pump out the liquid with no mess.
I sweep this over my face after removing makeup. You can also use it as a remover itself, followed by the tonic. These two make a great skincare duo and leave my skin feeling squeaky clean daily. Not to mention that they smell incredible.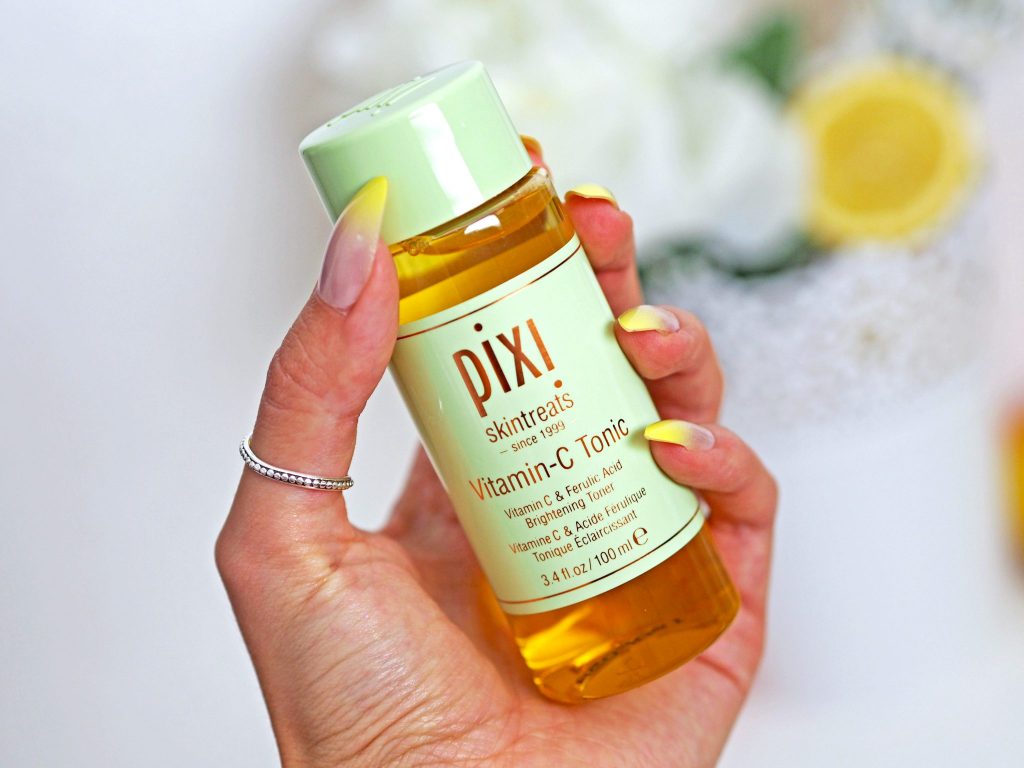 Vitamin-C Tonic
Next up; a new twist on their cult classic. As mentioned, I use this daily after cleansing, and it leaves my skin feeling really fresh. This tonic has some crazy magical powers in my opinion. It seems to remove makeup even when I am 110% certain I've got every last drop off. A wipe of this over my 'clean' face always proves that this does a better job than any of my other tonics.
The Vitamin-C has antioxidant power, promoting healthy collagen production and boosting skin luminosity. Probiotics help to fortify the skin's barrier, while willow bark and fruit extracts gently exfoliate.
Again, smells amazing and leaves my skin so clean and clear.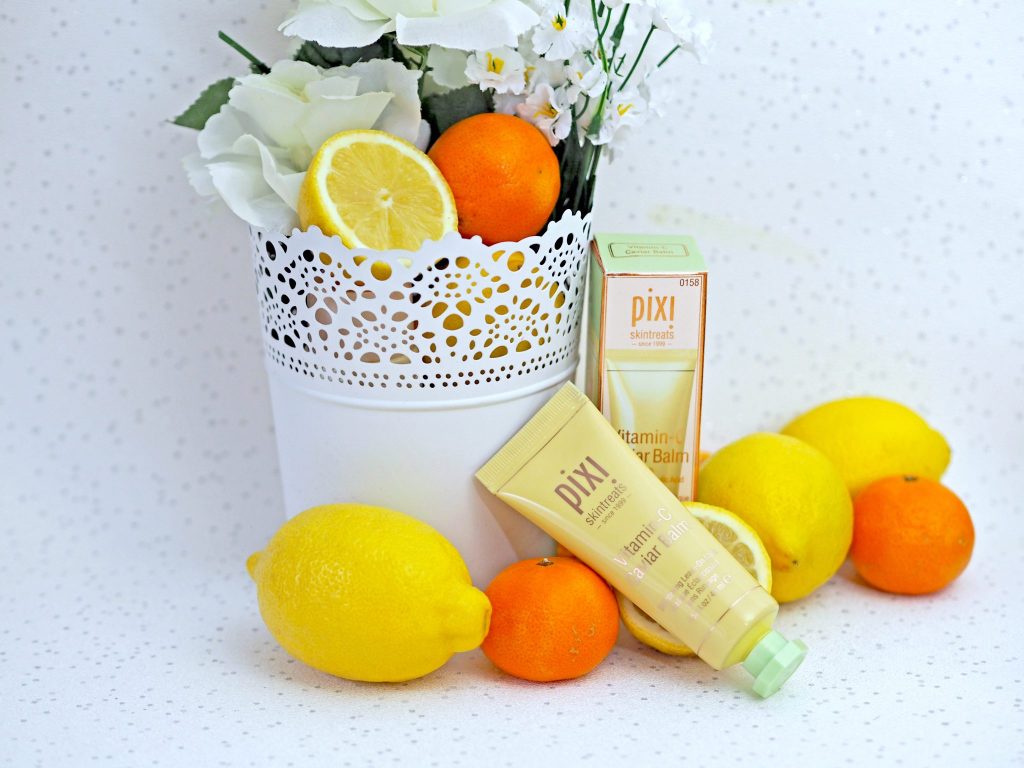 Vitamin-C Caviar Balm
This is the most luxurious feeling product in the range, as you may have anticipated from the name. The balm contains little 'caviar' droplets within the formula, which melt into your skin as you apply. The ferulic acid gives a boost of antioxidants, and I love applying a generous amount of this before bed to give my skin a healthy glow in the morning.
You can also use this as a mask but I find sleeping in it gives my skin more time to soak it in, and I always feel like it looks brighter and really refreshed the morning after.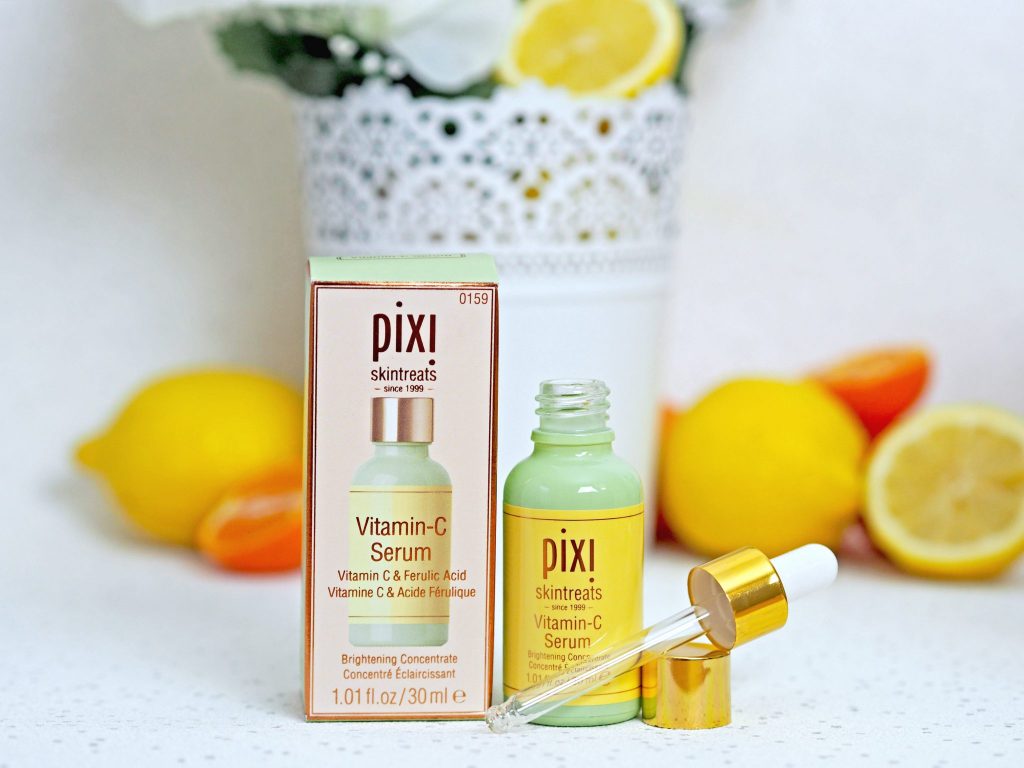 Vitamin-C Serum
Before I talk about the product itself, I just wanted to mention a little extra that just proves that Pixi really think about the quality of their products and creating the best for their customers; the lid. The serum comes with a standard lid as well as a pipette style dropper (which also screws on as a lid). You keep the standard one for travel and carry the pipette separately to ensure it doesn't leak. Sounds so simple but I love that they have considered how the product will travel and added that little extra to make it easier.
Vitamin-C and ferulic acid are proven to reduce the effects of sun damage and free radicals, helping to improve skin tone and creating a smoother complexion. This product is one I use probably every other day, as it feels like a more concentrated formula. I think mixing this in with the lighter creams, preferably on days where my skin is feeling quite dry and in need of some TLC, is the perfect way to use it. If you do like a more intense skincare regime then you can totally use this daily; I just like to mix and match my products.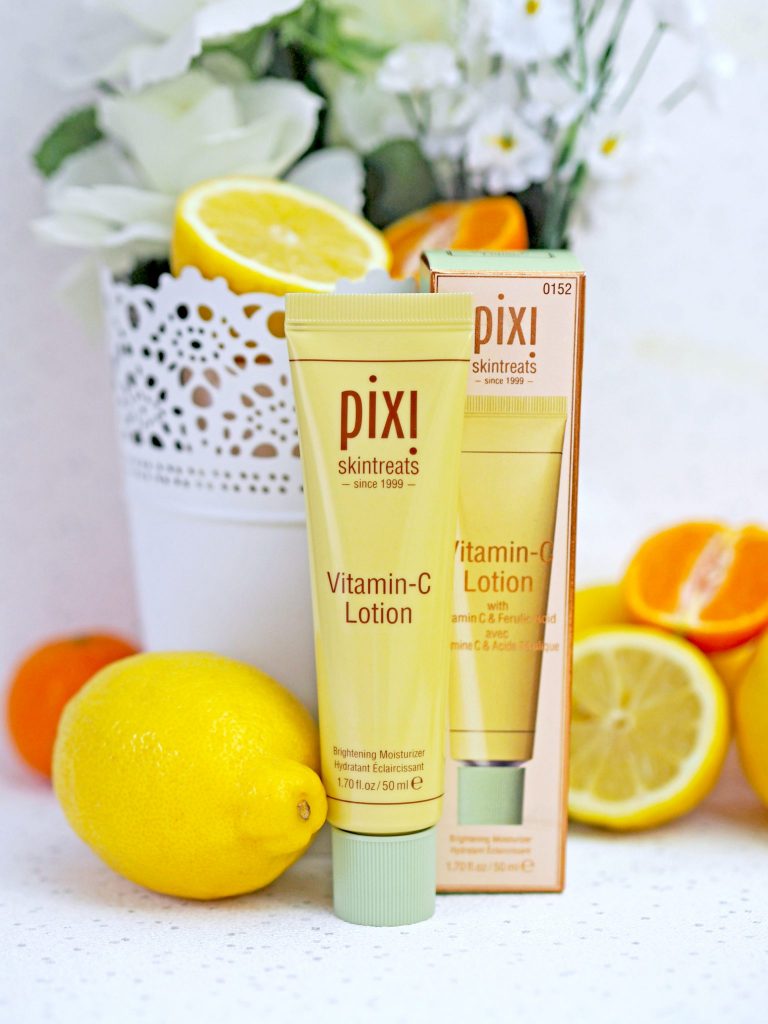 Vitamin-C Lotion
And finally, the Vitamin-C Lotion. This is probably the most universal product as it is just like a light moisturiser in my opinion. I tend to use this one in the morning under my makeup. It's super light and soaks into the skin immediately, so doesn't leave you with that heavy, sticky feeling that some moisturisers do.
This is my go-to daily moisturiser at the moment. Like the rest of the range, it smells incredible and is a lovely fresh product to apply to my face before a long day.
When I first received the Vitamin-C range I thought it was the perfect summer skincare collection. Light and fresh, and great for the warmer months. However now we are going into Autumn I actually feel like it's even more perfect. With the colder weather and darker days can come dry skin and a lack of vitamins. This range is super refreshing and feels like the lift and moisture my skin is craving as we head into autumn/winter.
The skincare is a lot less drying than others I have used, especially the cleanser and tonic waters. I've been using these products for over a month now, and I genuinely feel like my skin is seeing the benefit of the vitamins. It feels brighter, and I have really enjoyed how light and refreshing the products are.
Shop the range here or in the links below:
LL x
You can see some other skincare posts here and here.
*This item was gifted. As ever, all opinions are my own.