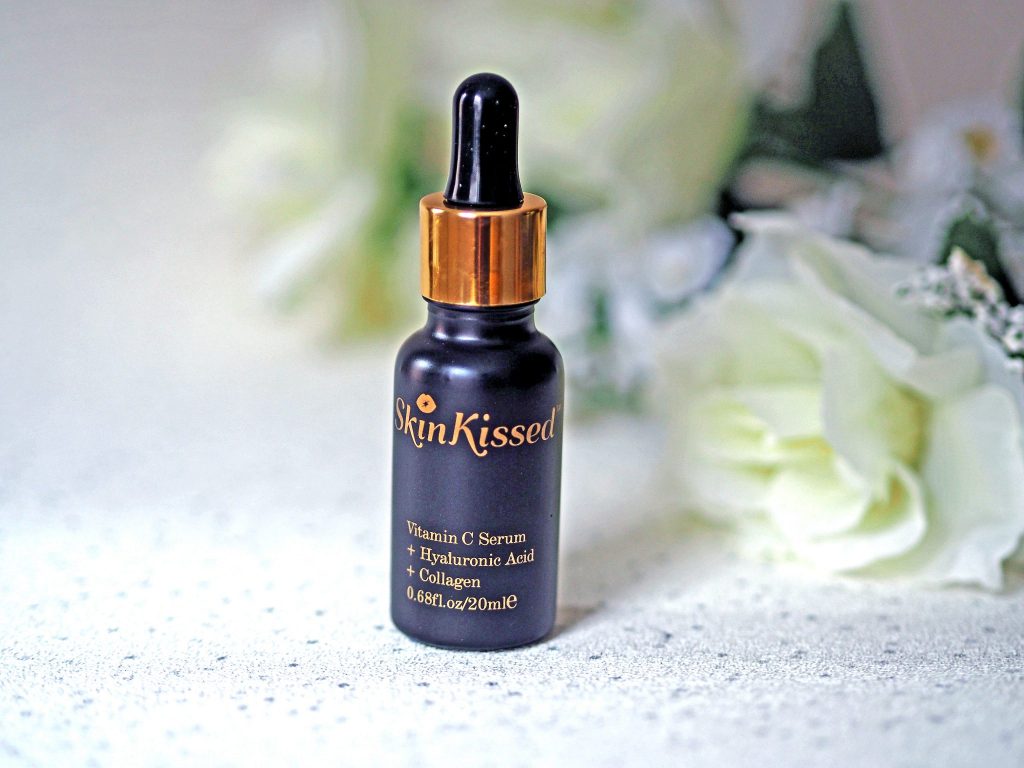 I have been absolutely adoring oils and serums for my face and body recently, and they have become my preference above cream based products for sure. I have been mainly trying out a range of facial oils as I have recently had quite sensitive skin, especially around my eye area, so I have been looking for beauty products that have great benefits as well as being gentle.
Because of this, it was such perfect timing when Skin Kissed got in contact with me to try their brand for the first time. Skin Kissed make the most amazing Vitamin C Serum, designed to nourish, enhance and leave your skin glowing. The serum has just 4 ingredients – vitamin C, hyaluronic acid, collagen and rose oil, all of which have been used for centuries to achieve natural and healthy skin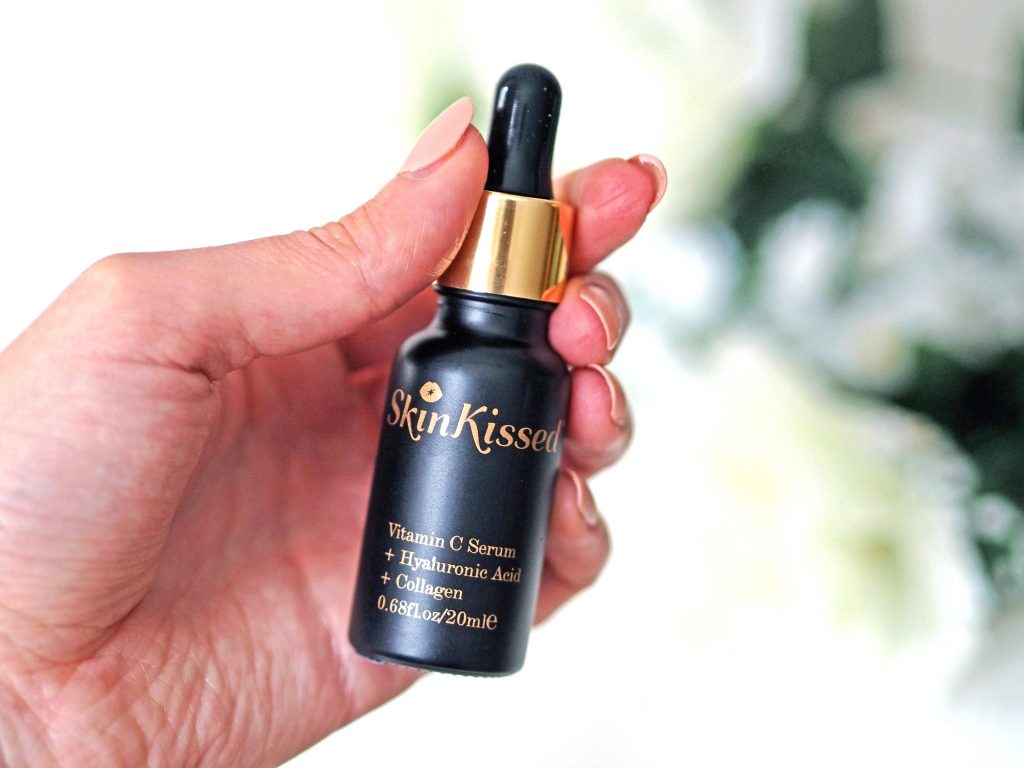 The benefits of Skin Kissed Vitamin C Serum:
– Improves wrinkles and fine lines
– Removes acne scars and heals prone skin
– Plumps and hydrates dry and dull skin
– Repairs and smooths sensitive, dry or mature skin, and boosts radiance
– Works as a great primer and base for makeup
– Leaves your skin glowing, smoother and tighter
How to use:
– Beauty – use it twice a day, morning and night, after washing your face. Can be used beneath moisturiser, or any follow up step of your skin-care routine.
– Make up – Use it as a primer under your foundation, or apply it as a serum on your brush to blend your makeup.
– Skin care – Use it as a treatment for oil skin and acne problems by combining it with your other skin treatment routines.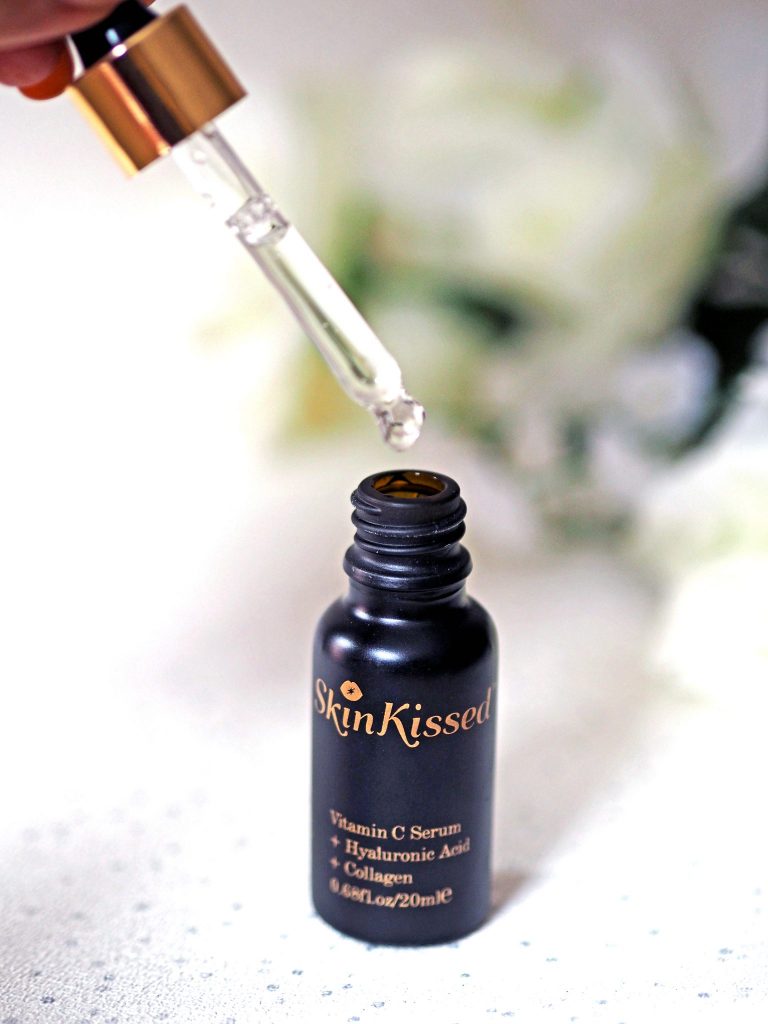 I am always really skeptical of new skincare for my face, as there are very few products that I have found that really work for me and actually give me noticeable results. To start with I only applied it in the evening before bed, rather than the twice daily recommendation, just to see how it would work on my skin. My first impression was that it was a little sticky (this is due to the high vitamin C content) but it dries into your skin quickly and doesn't feel heavy at all.
I had no issues whatsoever with my sensitive skin and the Skin Kissed Serum is actually supposed to help with this, which is amazing for me, so I am now using it as part of both my morning and evening routine. I am quite lucky in that I don't really get spots or breakouts, but the
reviews on the Skin Kissed page
are really a testament to how amazing this product is at helping with breakouts and clearing up acne too.
Overall I genuinely do think my skin has been softer, definitely a lot less dry, and my complexion has been noticeable brighter – I've even noticed that my makeup has been going on much easier and looking great all day (if I do say so myself!) I do get sent a lot of skincare items but this is one that really has won me over.
LL x
You can use my code laurakatelucas15 for 15% off your order!
*A huge thank you to Skin Kissed for gifting this product to me. As ever, all opinions are my own.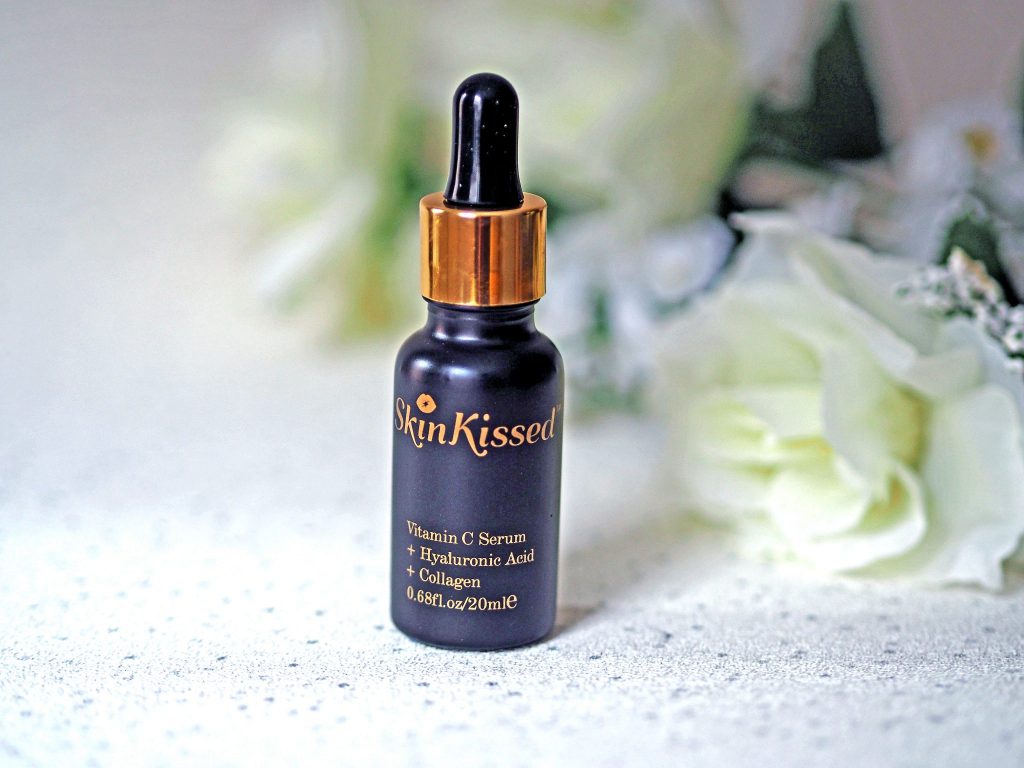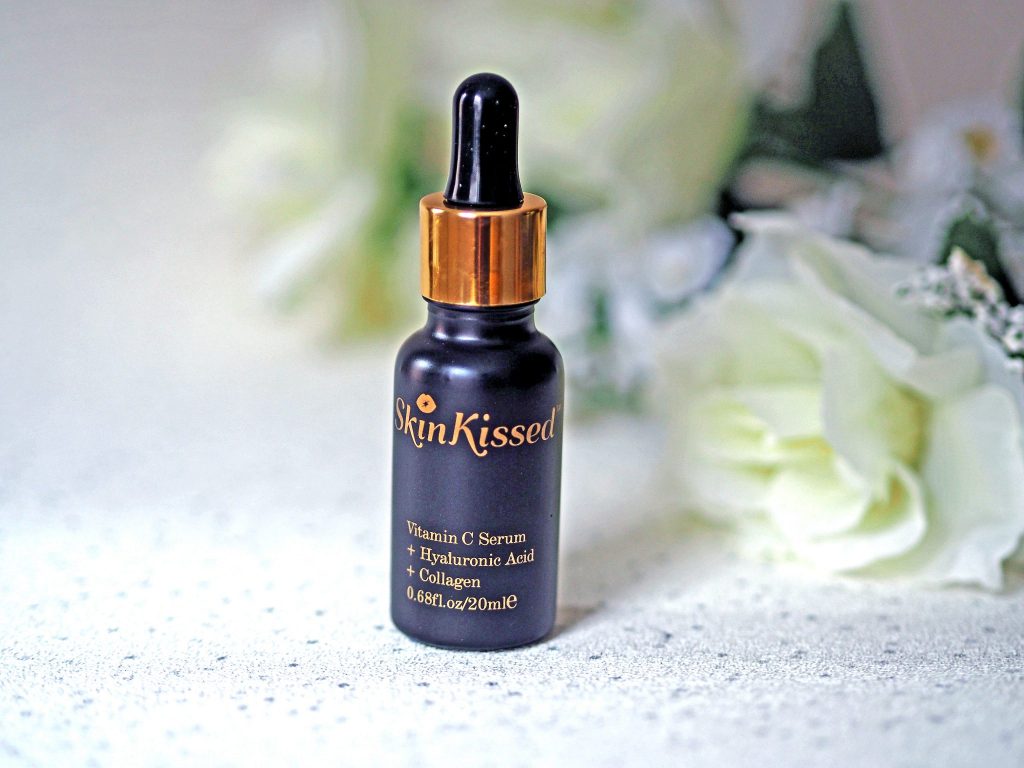 Vitamin C – How Does It Help Your Skin?
There are many forms of vitamin C, and many of them are great for skin. Ascorbic acid has the most skin-related research of any form of vitamin C. For that reason, although it's a lot more expensive form of Vitamin C it's the form we use in our
Skinkissed
Serum.
When properly formulated, ascorbic acid helps create younger-looking, firmer feeling skin while signs of uneven skin tone and spots seem to disappear. Ascorbic acid also helps skin's surface defend itself from external stressors, lessening the effects of exposure to the elements.
Ascorbic acid is a powerhouse when mixed with other antioxidants. This approach is the fundamental philosophy here at
Skinkissed
. One ingredient, no matter how amazing, is never enough to take the best care of your skin. This is why we have combined this product with 2 other active ingredients.
Hyaluronic Acid – How Does It Help Your Skin?
Hyaluronic acid can enhance moisture content beyond comparison with anything else, and at the same time revitalise skin's outer layers so they look and feel softer, smoother, and, especially, radiantly hydrated! That's how it instantly improves the appearance of fine lines and wrinkles. Hyaluronic acid has powerful anti-ageing properties and is also one of the premier hydrating ingredients for skin, even for an oily, sensitive, or breakout-prone skin.
Collagen – How Does It Help Your Skin?
Collagen is the most abundant protein in our skin. It's what helps give our skin strength and elasticity, along with replacing dead skin cells. Our body's collagen production naturally begins to slow down as we age. Scars from acne and other problems can all ruin a flawless complexion, and the amino acids found in collagen can help minimise the appearance of these dark spots. Collagen can help skin naturally repair itself. Collagen has been proven to help promote healthy tissue formation, which speeds up the healing process so you can enjoy a flawless complexion.