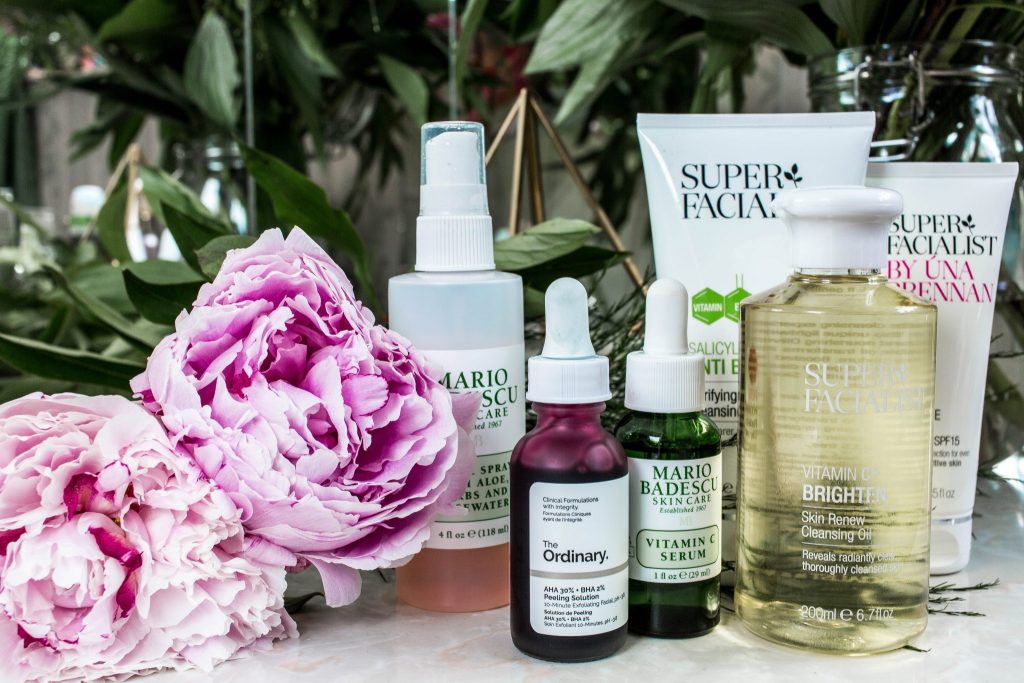 Many of us struggle with skin issues, like dryness or excessive oiliness. It's a struggle to deal with both, since dry skin can be flaky, which gets further emphasized by makeup products with a powder finish. On the other hand, having oily skin can turns your makeup into a bit of a greasy mess; especially on the T-zone (the area that produces the most oil).
Aside from makeup, the weather is also the enemy of dry and oily skin. Between December and February, here in the UK it gets really cold, which definitely worsens my dry skin. I do have a better time skin-wise in the summer, but for those with oily skin, the humid and hot months can be the worst.
No matter what your skin type is, you don't need to suffer. Here's a skincare regimen recommended by experts to beat dry and oily skin: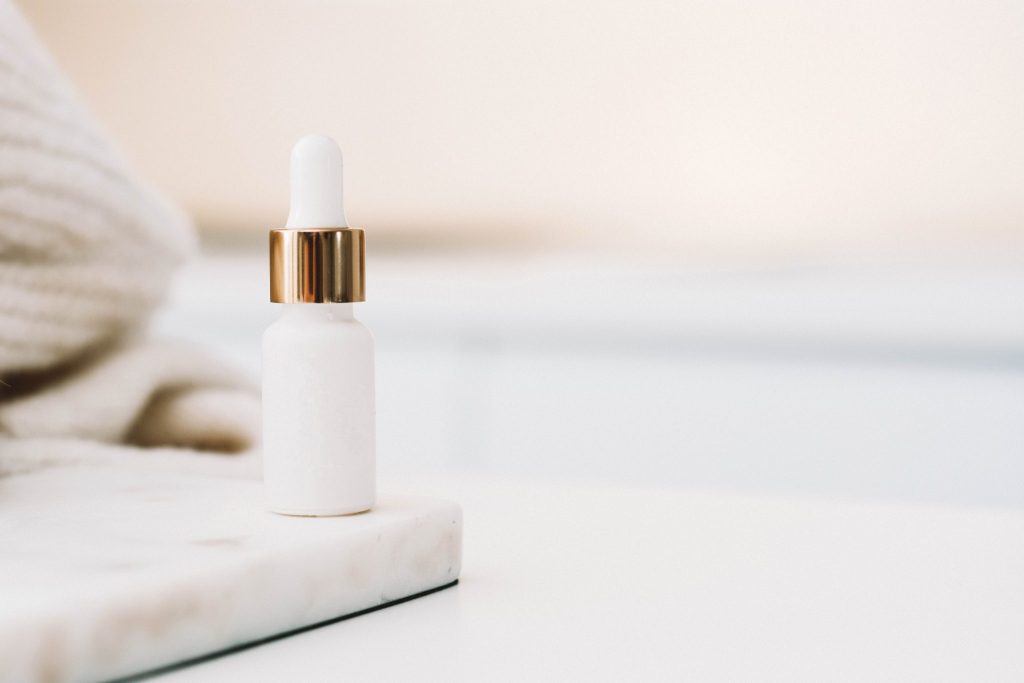 Morning to Evening Routine For Dry Skin
Dr. Michele Farber, MD of Schweiger Dermatology Group in New York City recommends a skincare routine comprising of a gentle moisturiser, vitamin C serum, and sunscreen in the morning to protect the skin from daytime elements. At night, she recommends products with retinol and a hydrating moisturizer. Below is a step-by-step skincare routine recommended for people with dry skin:
Cleanser – Look for products with ceramides and hyaluronic acid, both of which are helpful in hydrating the skin. If you suffer from redness, look for products with niacinamide as well, to prevent inflammation.
Exfoliator – occasionally, use a gentle exfoliator to remove dead skin and make your skin smoother. Don't forget the rest of your body as well. Body scrubs for dry skin have moisturising properties, plus antioxidants and vitamin C that will make your skin glow.
Toner – don't go overboard with the toner if you have sensitive skin. If you use it to remove makeup, choose an alcohol-free formula.
Serum – in the daytime use a vitamin-C-infused serum, and a retinol-infused one at night.
Moisturiser – opt for a non-comedogenic or oil-free product with ceramides, glycerin, or dimethicone.
Eye cream – the under-eye is drier than the rest of our skin, so an eye cream shouldn't be skipped.
Sunscreen – for protection against the effects of UV rays. Find a sunscreen with a serum-like formula to avoid a white cast on your face.
Face mask – look for masks with colloidal oatmeal, hyaluronic acid, antioxidants, and vitamin E. Use these from time to time for extra moisture. I like to have a face mask session on a Sunday as a little pamper before a new week.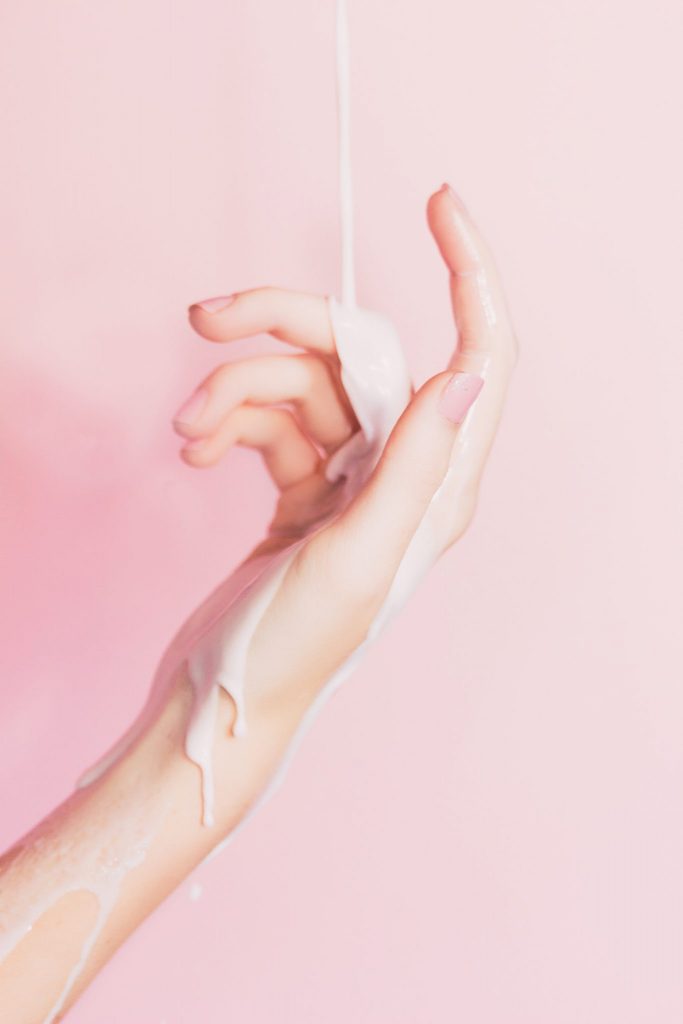 Morning To Evening Routine For Oily Skin
Aesthetic doctor and General Practitioner Dr. Preema Vig recommends a simple skincare routine composed of pretty much the same thing as those for dry skin, only with formulas that are a little different. Moisturising is still important for oily skin because hydration is key to rebalance and "normalize" skin, according to Dr. Vig.
Cleanser – use a pore-minimizing cleanser to reduce sebum buildup. Splash with warm water first to open up the pores, then rinse with cold water after using the product to close them.
Exfoliator – lactic acid tonics stop excess sebum production, reducing the oiliness of your skin.
Serum – choose an acid-based product with hyaluronic acid.
Moisturiser – use a product with a lightweight formula and a matte finish.
Sunscreen – opt for a water-based gel product so your skin can absorb it quickly.
Night cream – at night, replace your moisturiser with a night cream that is infused with retinol. It reduces pore sizes to aid in preventing excess oil production.
Bonus Tip – your diet!
To beat dry skin, doctors recommend a diet full of omega-3 acids. You find these in fish (like tuna and salmon), nuts, avocado, sweet potato, oysters, olive oil, and cucumbers. If you have oily skin, always drink plenty of water, try consuming more plant-based foods, and cut down on sugar.
If you suffer with dry or oily skin, give of these regimens a go. With the right steps in place, you should see a difference in your skin and reduce excessive dryness or oiliness. Be sure to follow the prescribed diet as well to boost your skin's health and improvement.
LL x
Find some other skincare posts here and here.
*This is a contributed post.