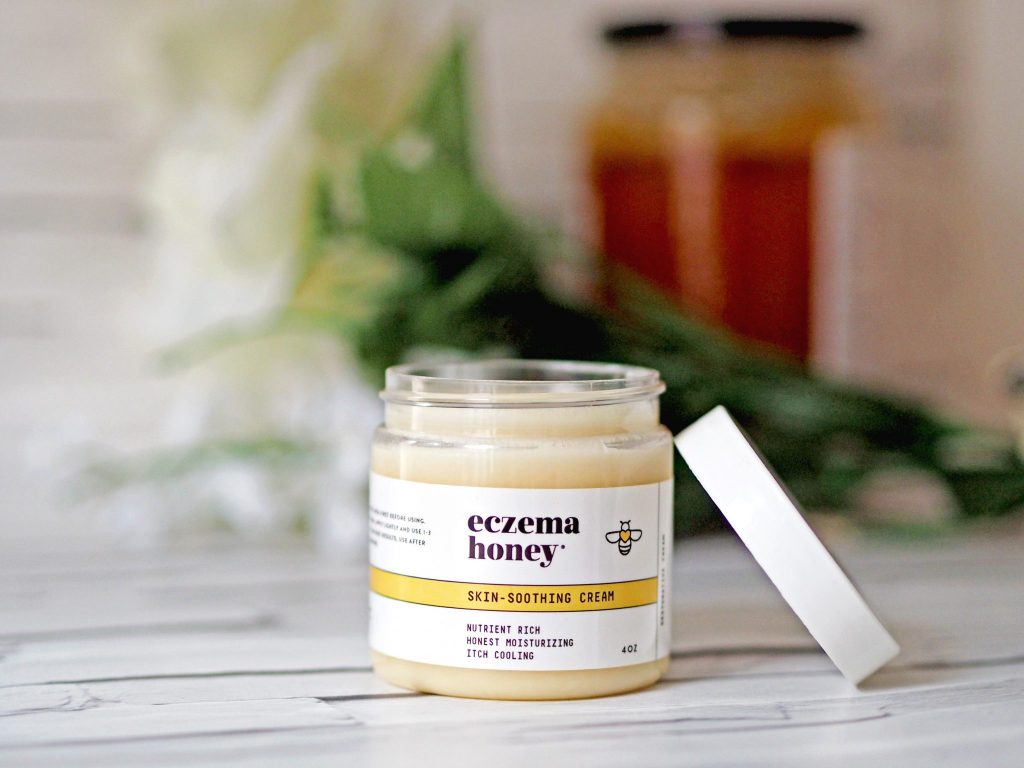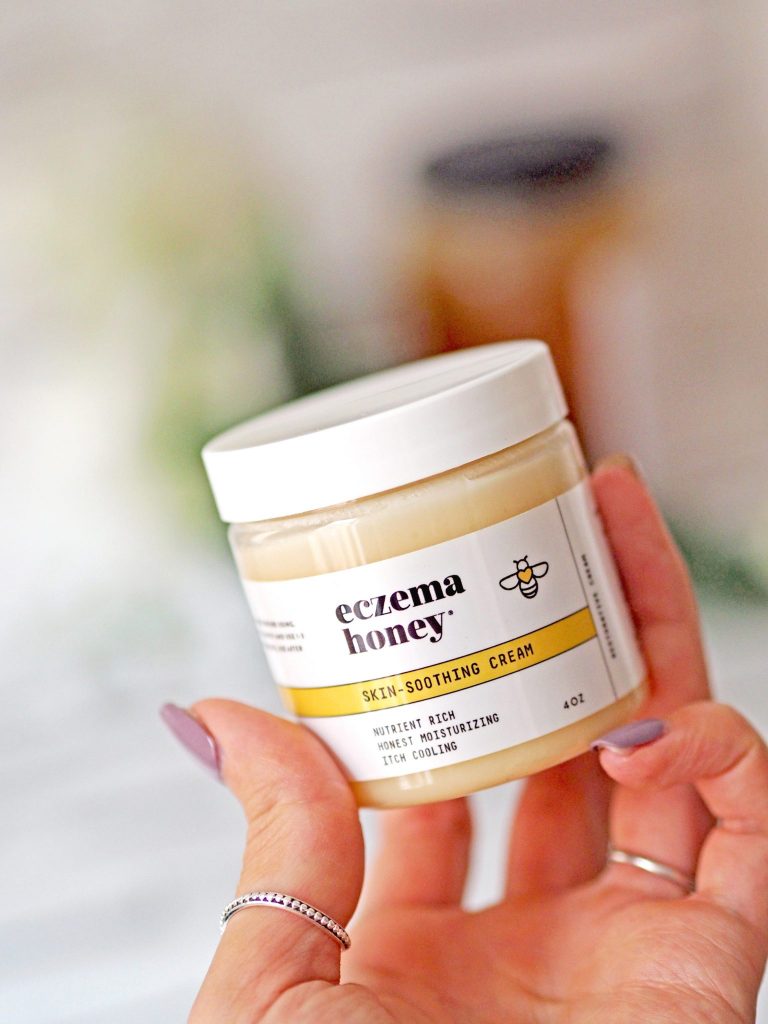 My Skin
I'm very lucky to have really good skin, and it has always been this way. I don't get spots or flare ups, and I've never had to do much to it to keep it this way.
Last year however, I started to get really dry skin on my face; mainly around my eyes. I had no idea where it came from and tried everything to minimise it. I changed my detergent, I threw away new makeup products because I thought they had caused it (heartbreaking I know), and I tried a bunch of different products to try and clear it up. Nothing worked.
Eventually, after no change, I went to the doctor about it. I found out that I actually had hay fever which was also causing eczema around my eyes. Since then I have been able to manage it better as I know what can cause it to flare up. I do still get dry skin though, especially in summer. It can be hard to find skincare that is gentle enough for the eye area but also stronger than a standard moisturiser to treat the dry skin at the same time.
Eczema Honey
I was really excited when the ladies at Eczema Honey Co. reached out to see if I wanted to try their products.
Eczema Honey Co. are a company who create products that are safe, non-toxic, and highly effective, using the power of nature to bring results. I chose the Eczema Honey Skin Soothing Cream. This seemed to be their hero product and the most popular item on their site.
The skin soothing cream can be applied on all skin types, anywhere on the skin. Once the cream melts into the skin, it creates a moisture barrier that guards and conditions your skin. You can use it for soothing and cooling, as a mask, for general skincare and moisturising, as a lip balm, and to take off makeup. I do love a product that has multiple uses so realising how much you can do with this was amazing.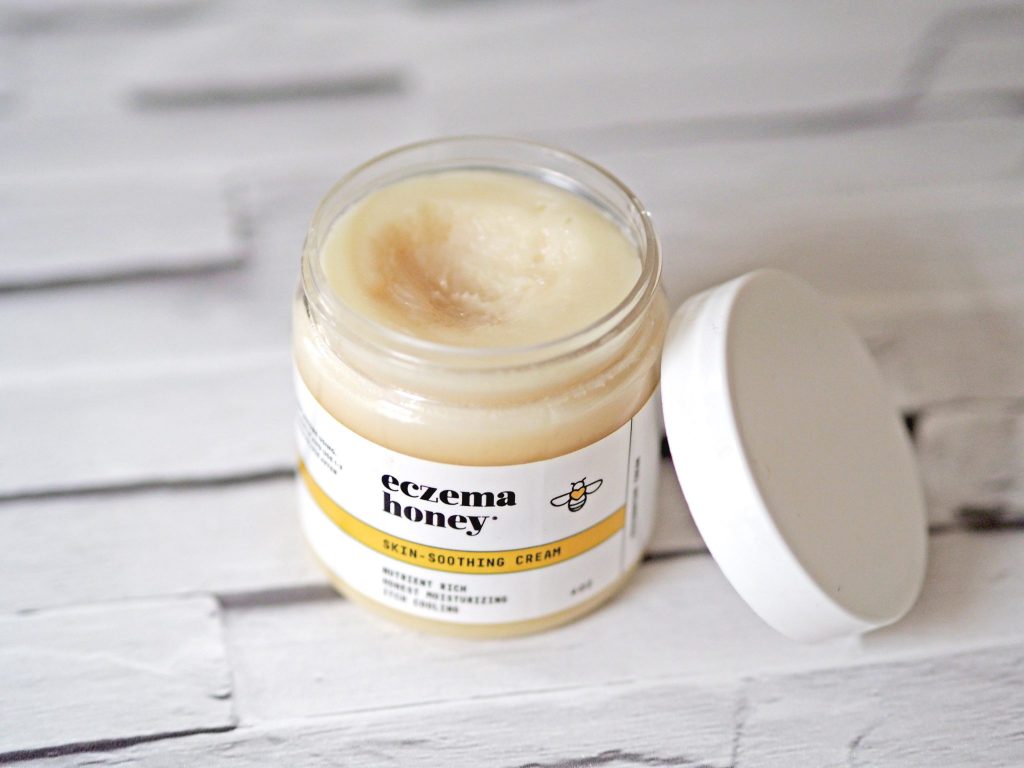 My Review
The 4oz tub I received will definitely last me a while. A little goes a really long way and you only need a light layer. You can re-apply a couple of times a day if required.
Eczema Honey uses a blend of natural ingredients like Beeswax and Pure Honey for their moisturising and hydrating properties. A blend of almond oil and sunflower oil act as emollients and deliver additional antioxidants into the skin. I love how natural the ingredients are in this product, and I've had only good results. Some products I've tried previously can irritate the sensitive skin around the eyes, or even give a burning sensation when the product gets into the broken skin, but this has been completely soothing.
I've only had to apply a thin layer to the dry skin before bed, and it has been completely cleared by morning. Eczema Honey has been a total dream and a complete miracle product for me. I will be re-purchasing for sure. I don't need to use it every day; just a small application when I get sensitive skin and it clears up so quickly. I imagine this will differ from person to person; depending on what you are using the cream for and the condition of the area it is being applied to.
You only need to read the reviews on the product page to see that this has also been a little miracle product for so many others too; all using it for different purposes. I can safely say that this is a keeper in my skincare range, and I would 100% recommend trying it if you suffer with eczema or dry skin.
You can buy the skin soothing cream here, or head to the website here for all products.
LL x
*This product was gifted to me for review. As ever, all opinions are my own.