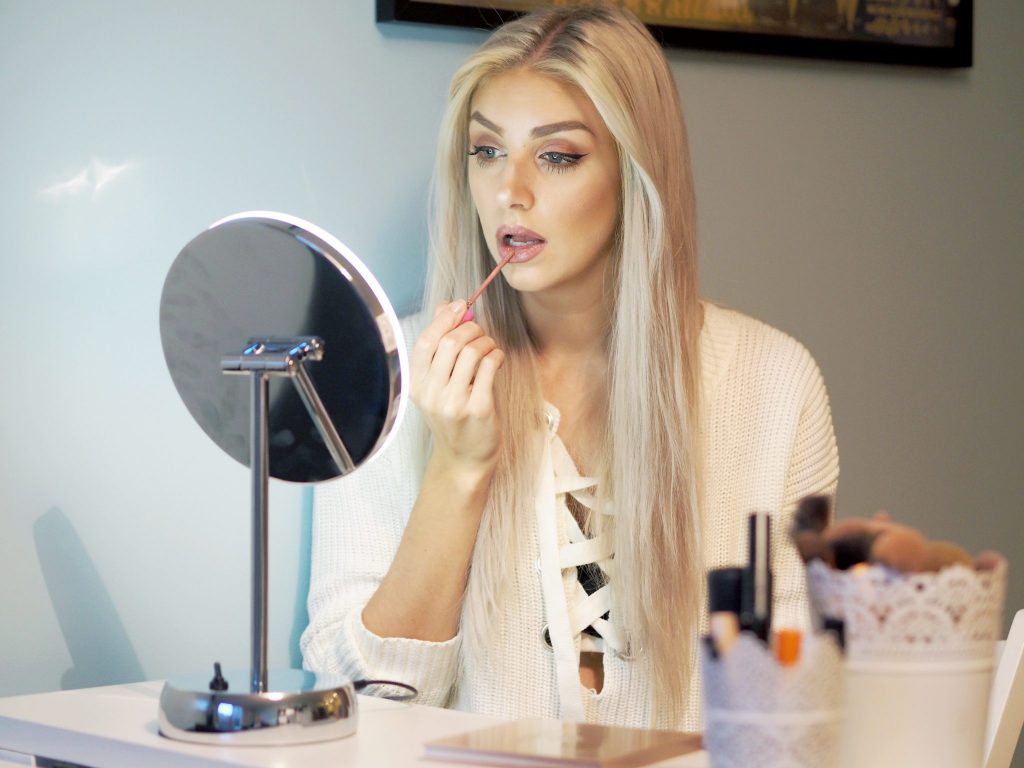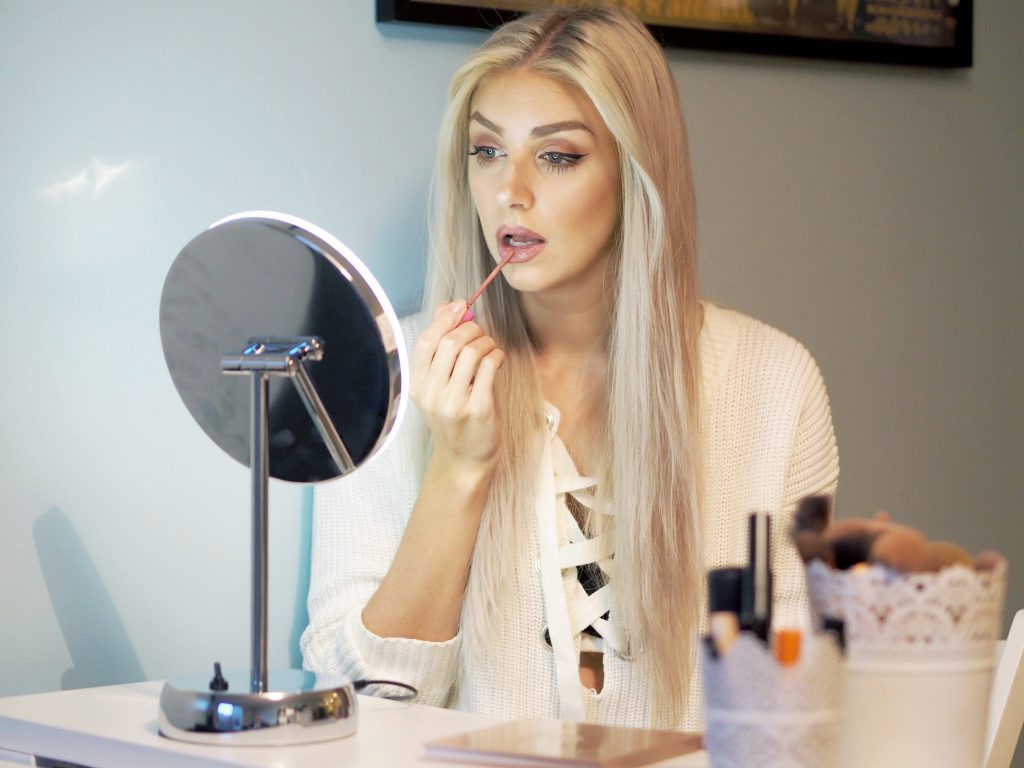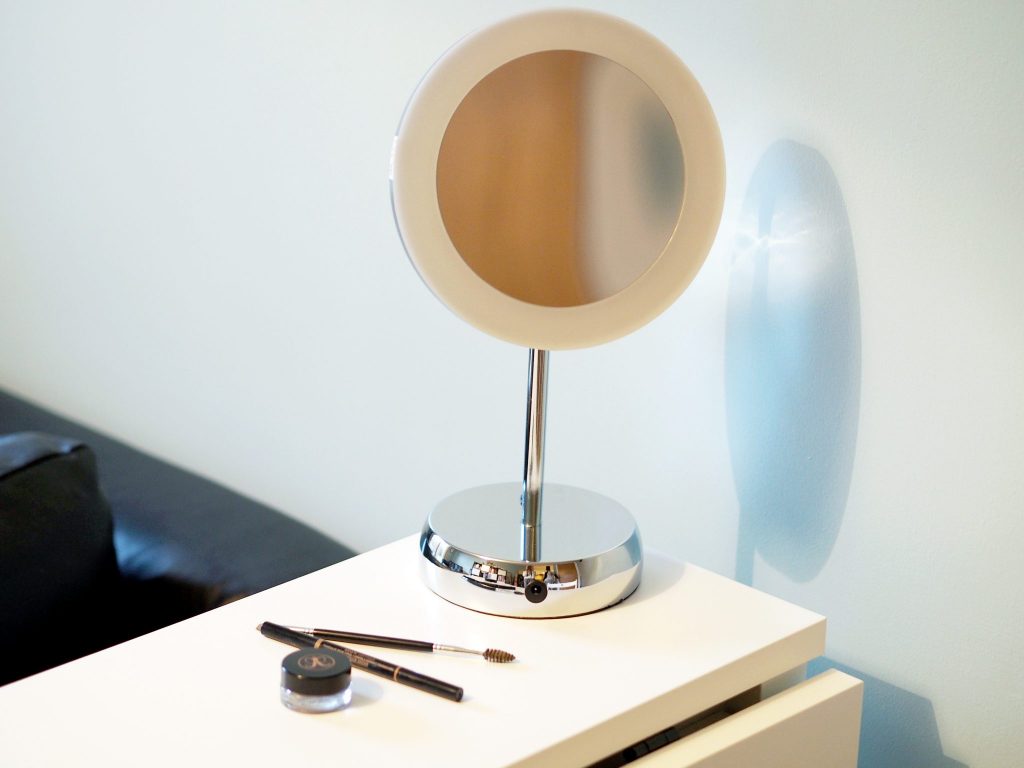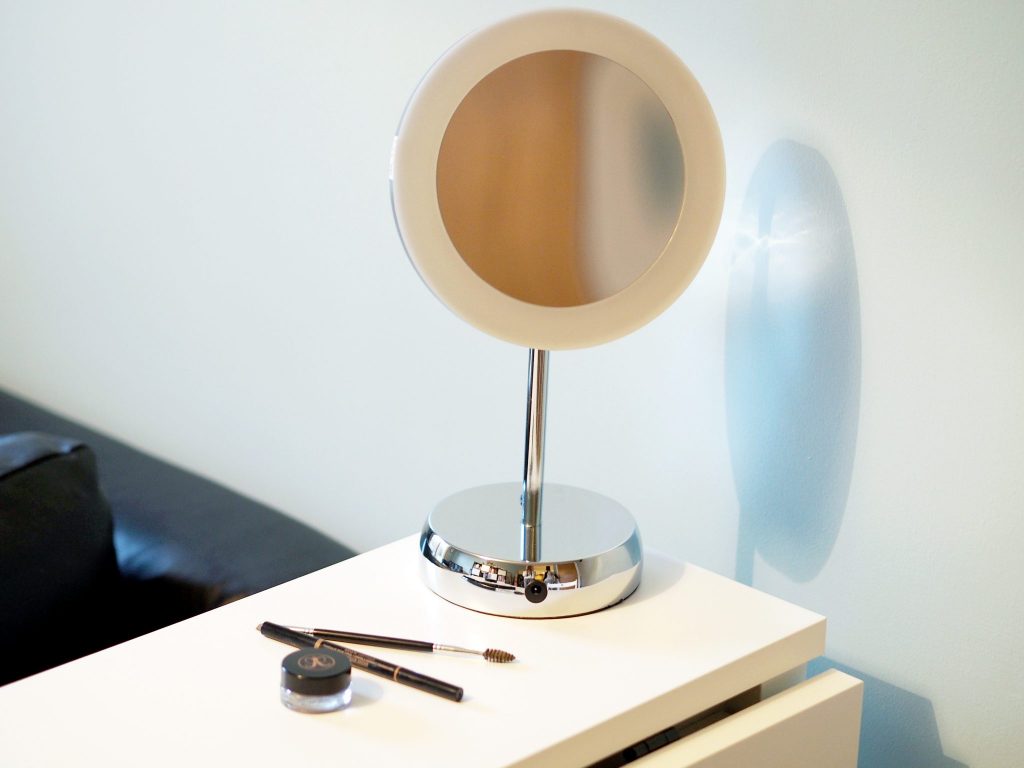 My makeup routine has been recently made so much easier by this amazing mirror from Pebble Grey. Now we are in the darker seasons, I can find myself struggling for good lighting when applying makeup, but this free-standing mirror is the perfect companion on those dull winter mornings. It uses energy efficient LED lighting to create a lovely glow, and the tillable mirror with 3x magnification takes all of the effort out of applying makeup with precision.
I thought this would be a great opportunity for me to do my first makeup tutorial post for you guys, so I've put together some step-by-step images to give you some inspiration for a warm-neautral eye look, which is my go-to at this time of year.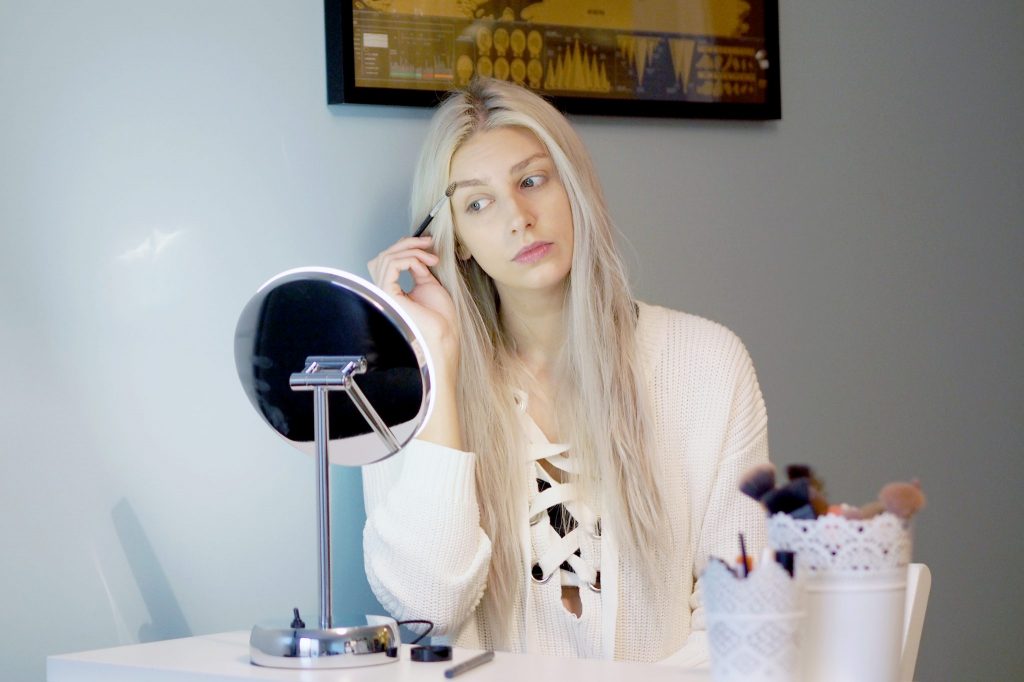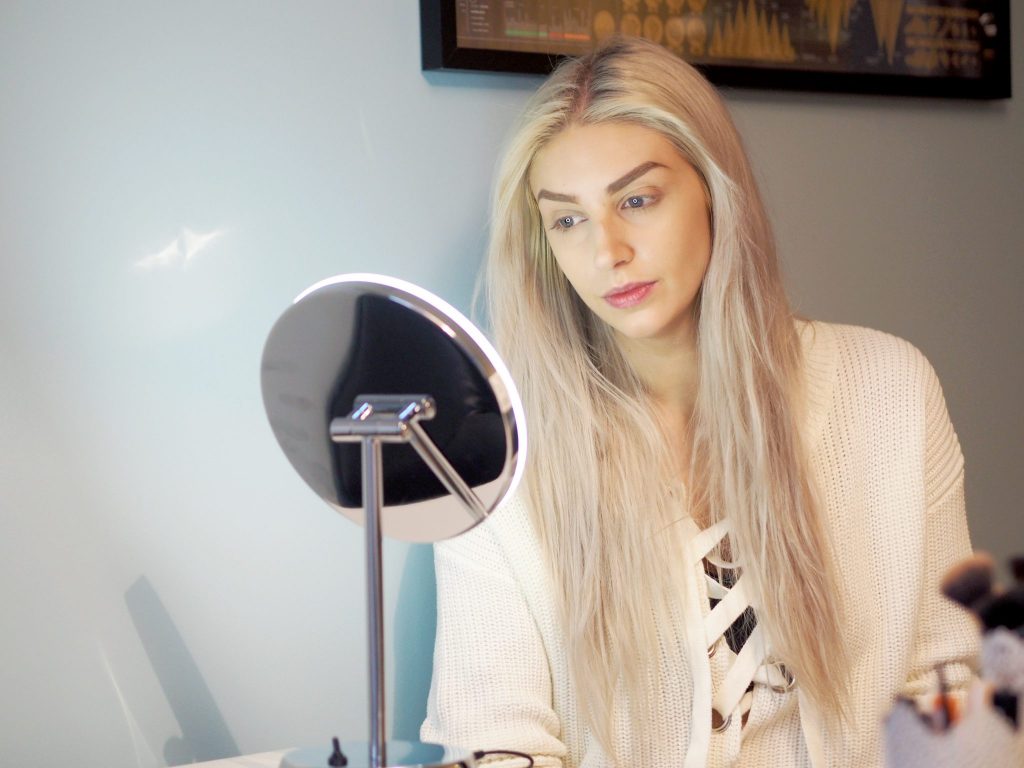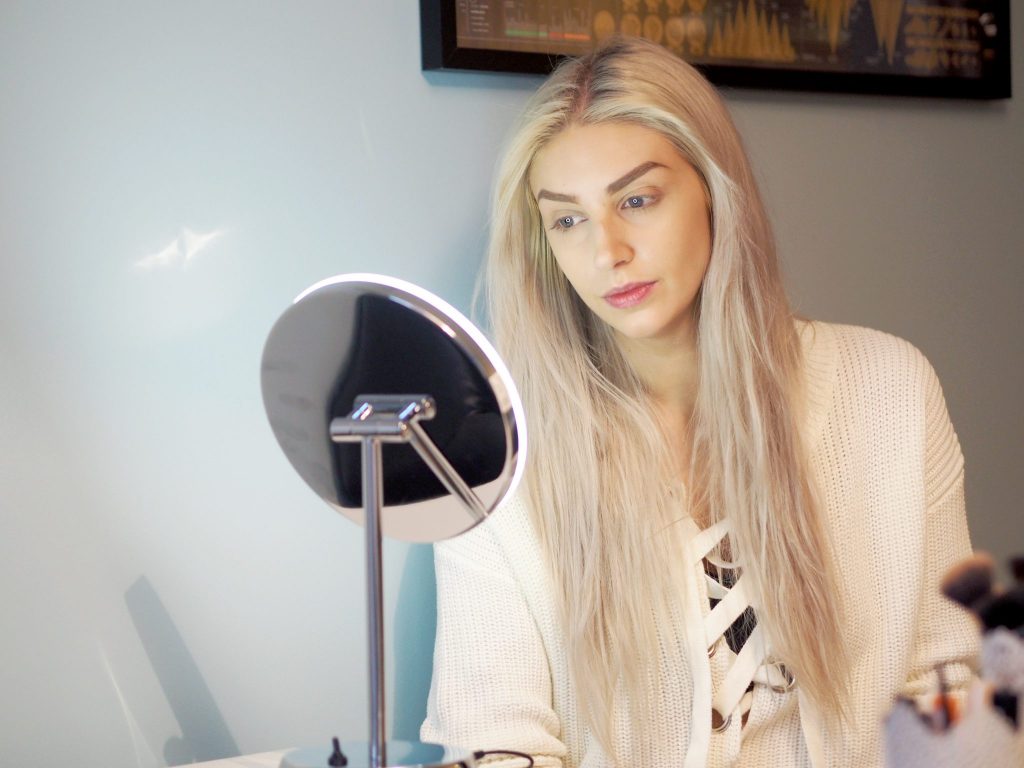 Ok so I prepped my face beforehand by moisturising and then priming with the Smashbox Photo Finish Primer. Using my Beauty Blender, I then applied my Bourjois Healthy Mix foundation in No. 56 – Light Bronze, and my all-time favourite Urban Decay Naked Skin Concealer in Light Warm. I then set my face using the Bare Minerals Mineral Veil powder.
My first step here is the brows. I use Anastasia Beverly Hills Dip Brown Pomade in Soft Brown, applying with the Anastasia Beverly Hills No. 12 brush.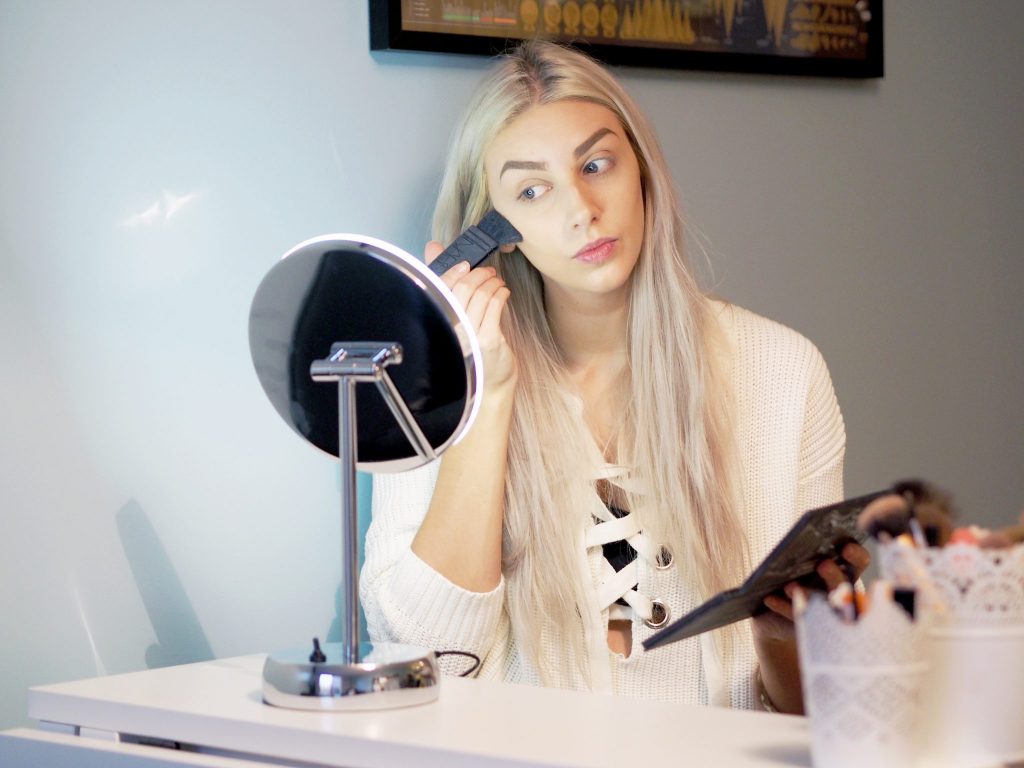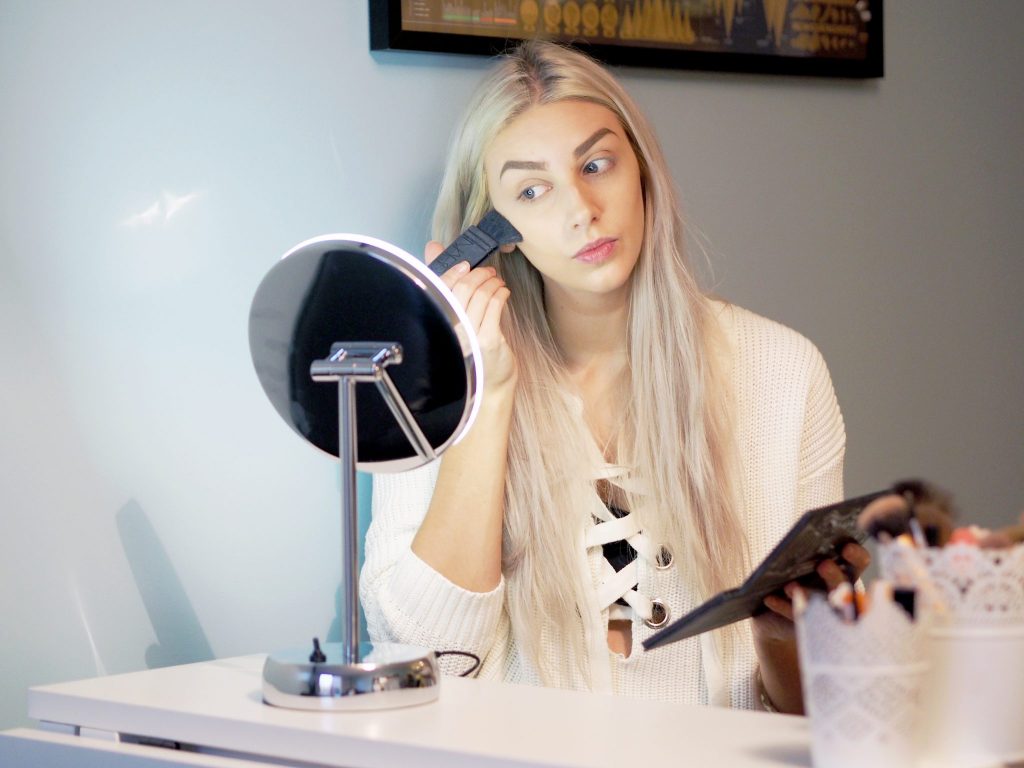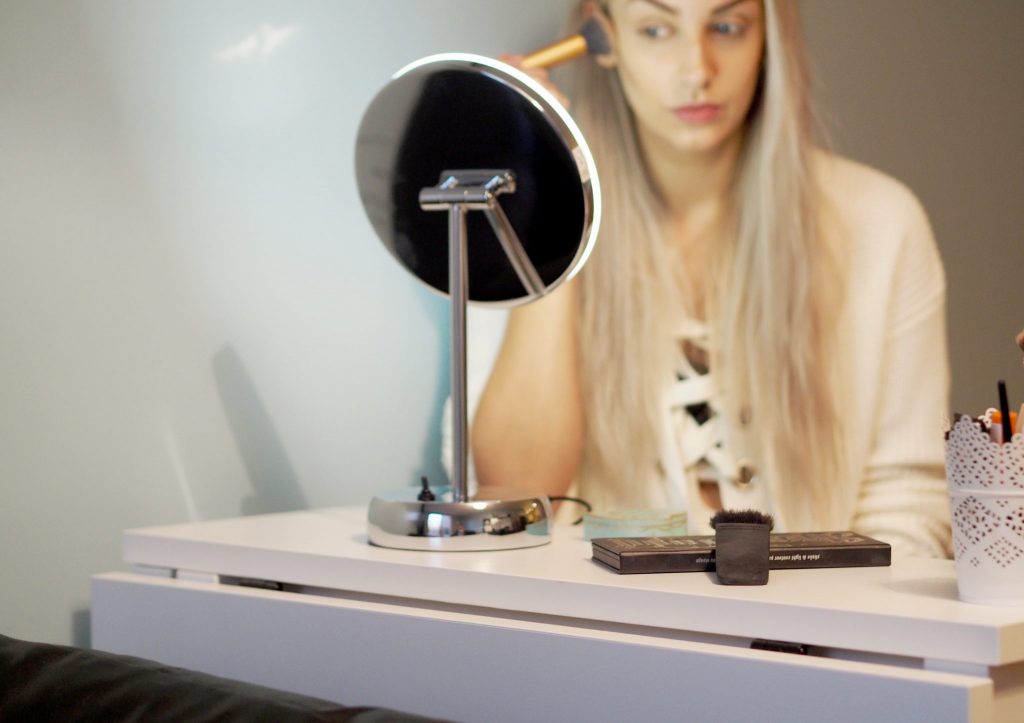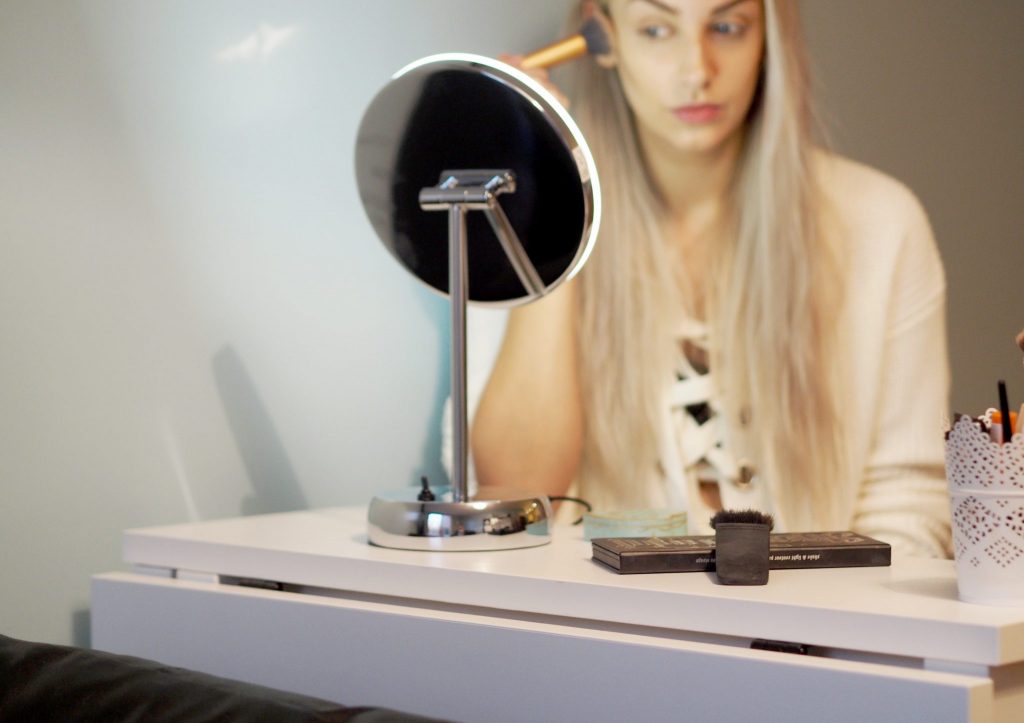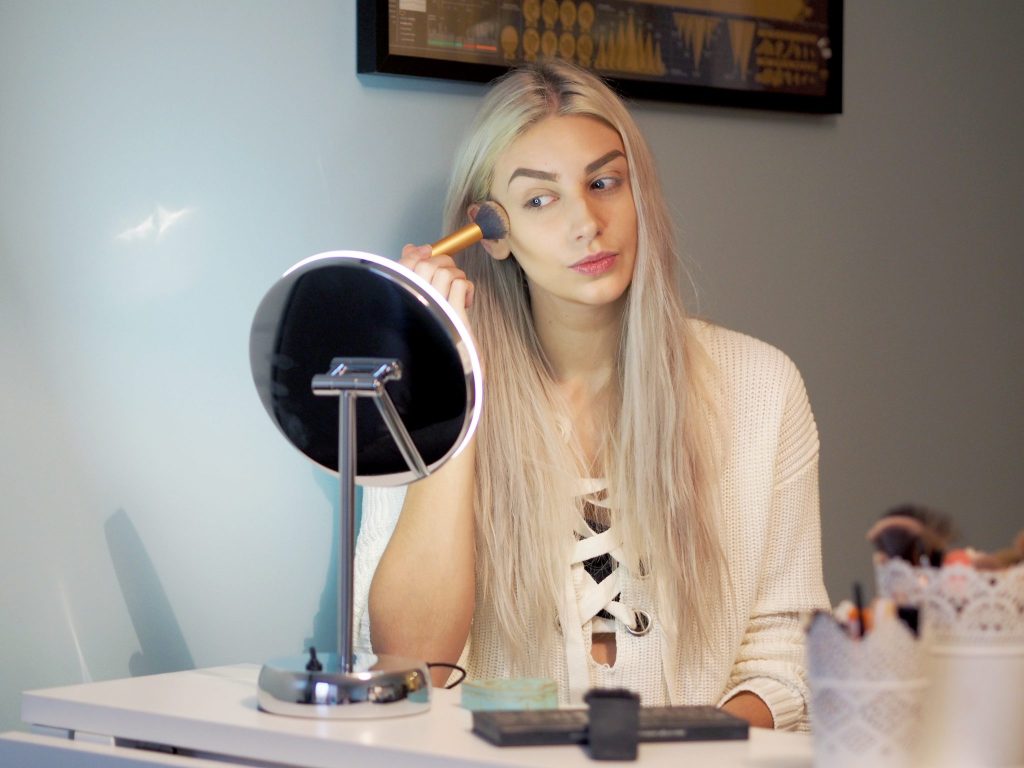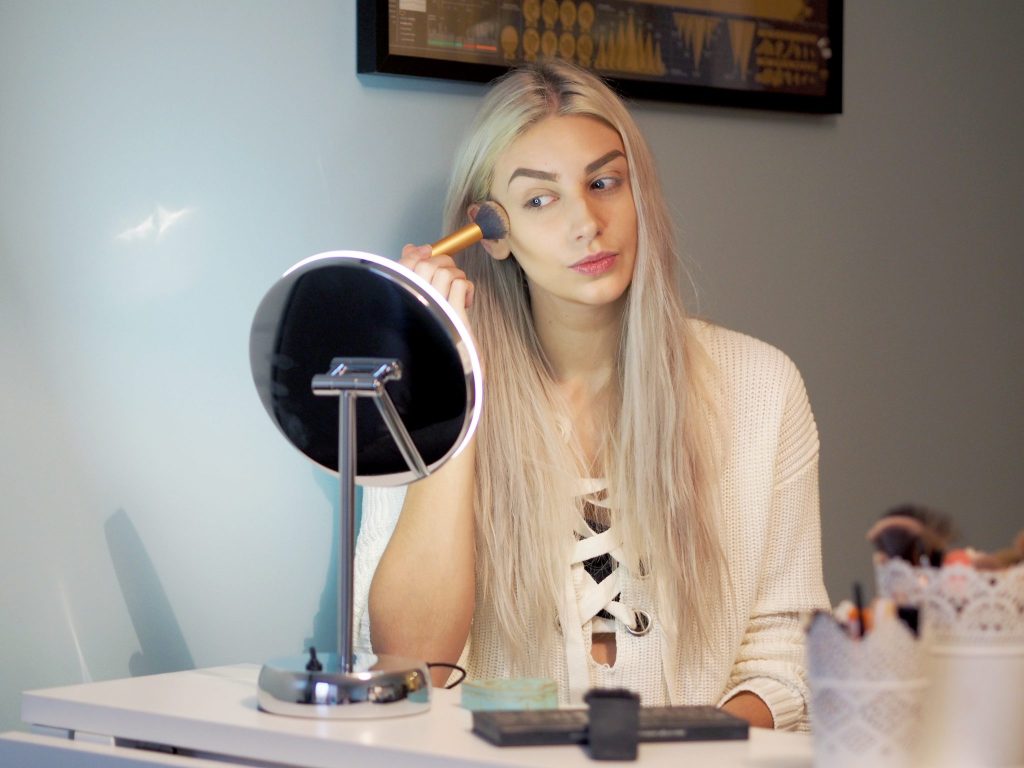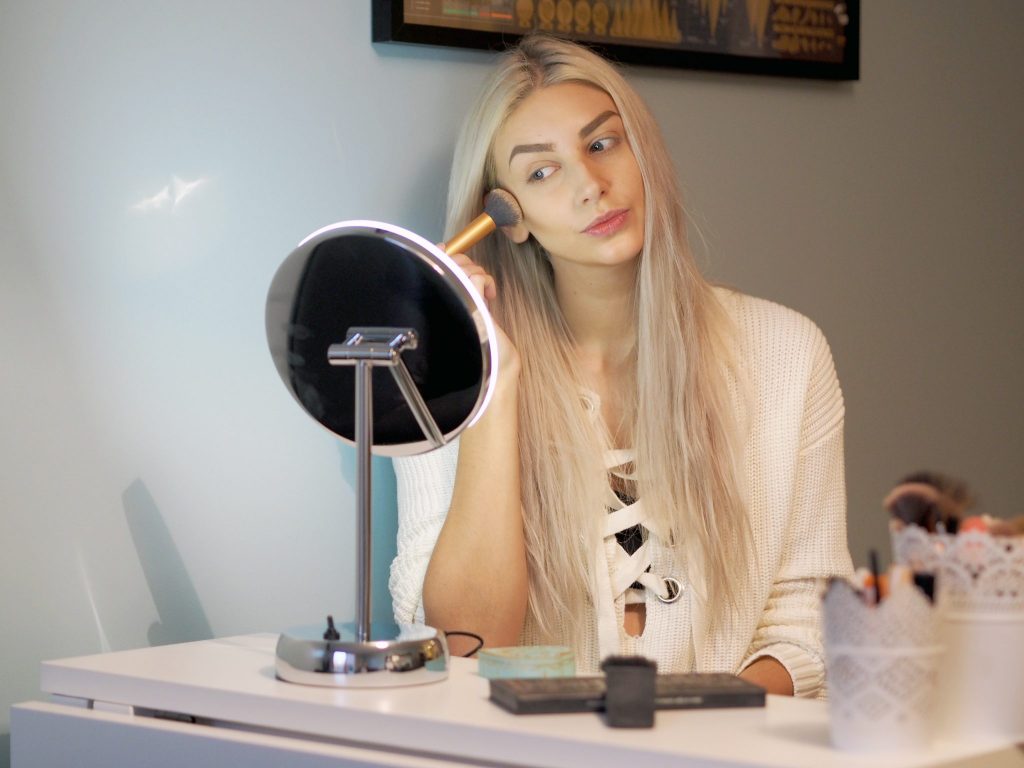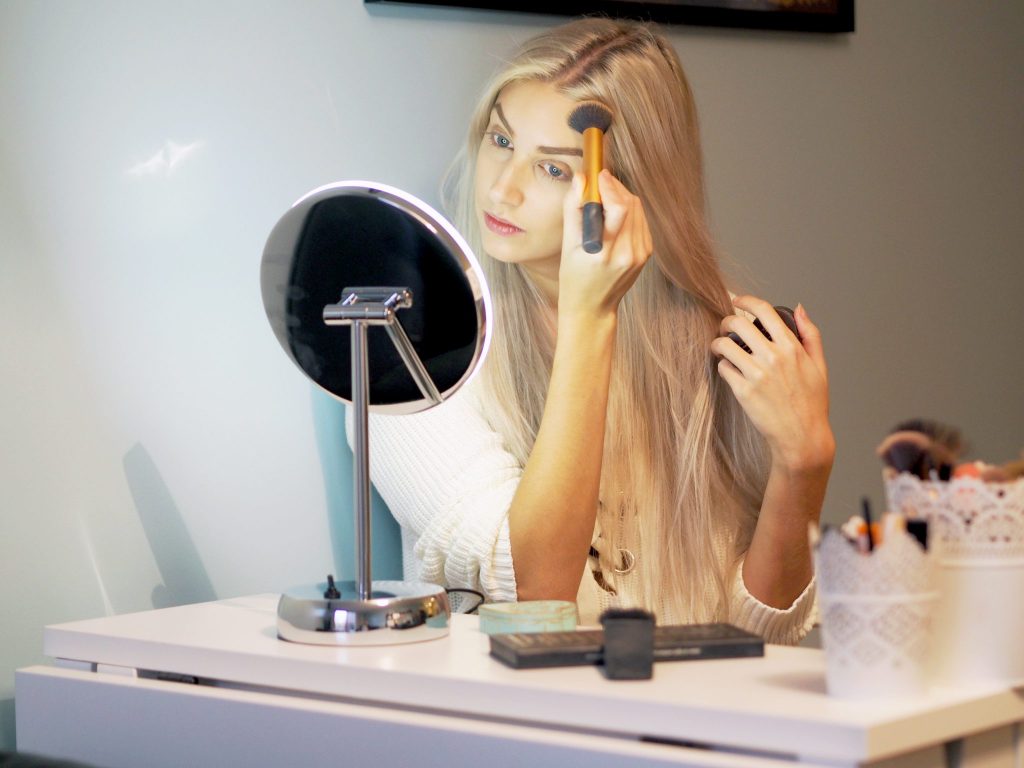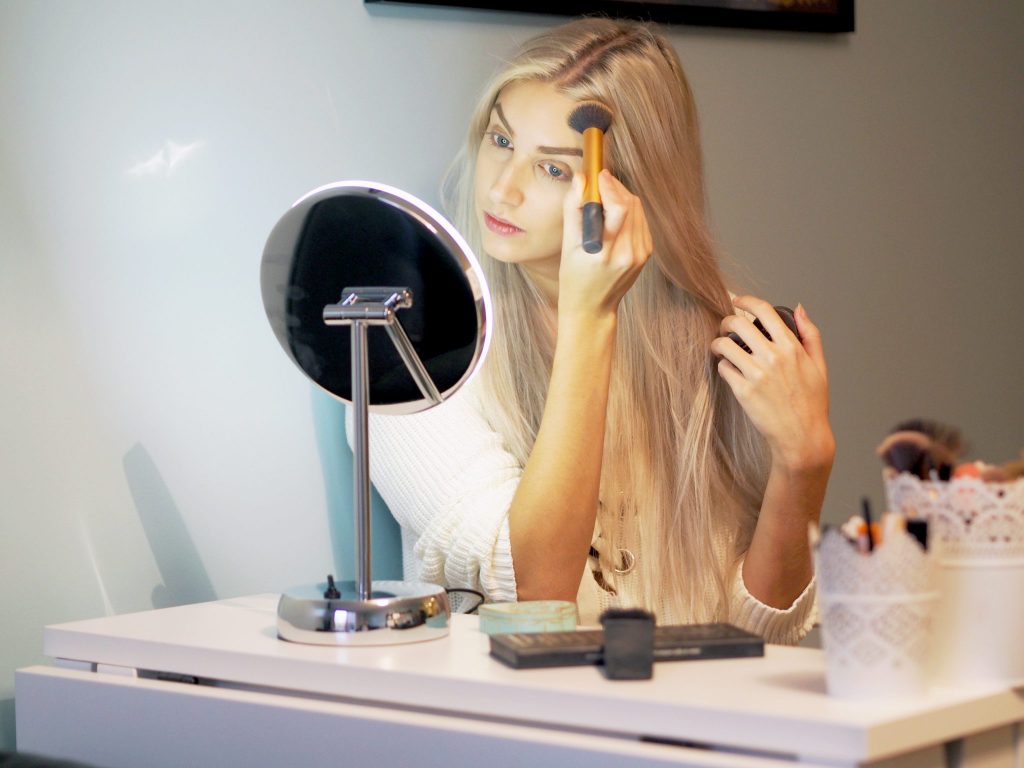 Next up, using my favourite contour kit by Kat Von D, I apply contour powder to the cheekbones and jawline using the Nars Kabuki Artisan Ita brush. To blend this out and add warmth to the face, I go in with the incredible Too Faced Sweetheart Baked Bronzer in Sweet Tea, blending this out around the hairline and the top of the cheek bones.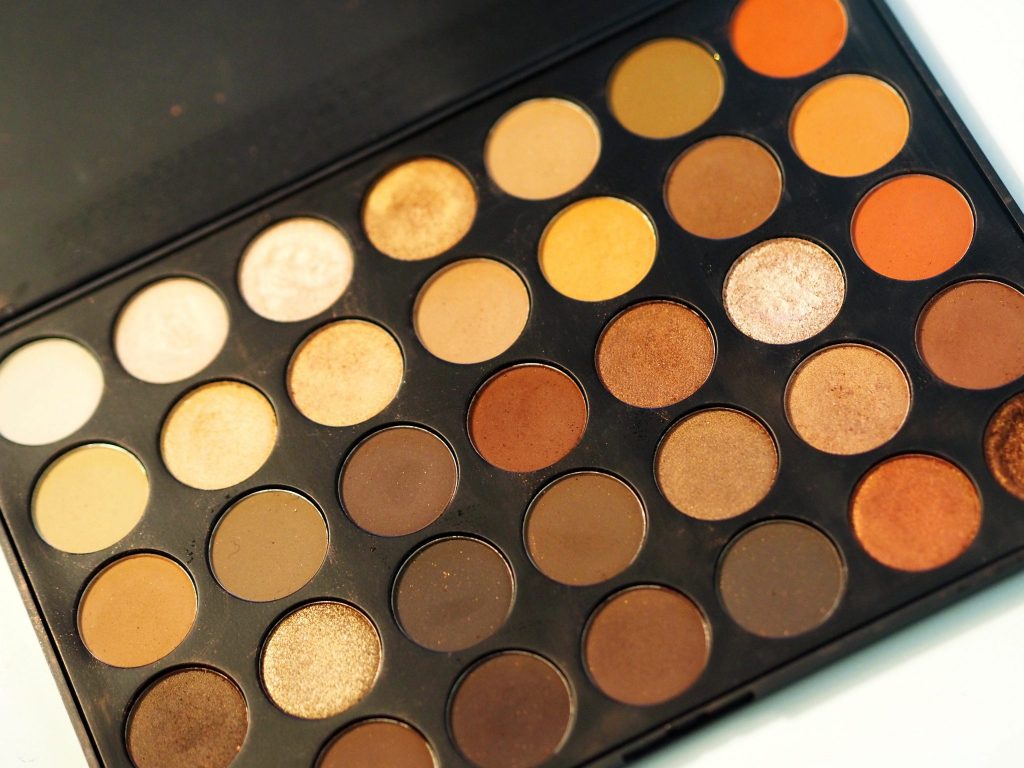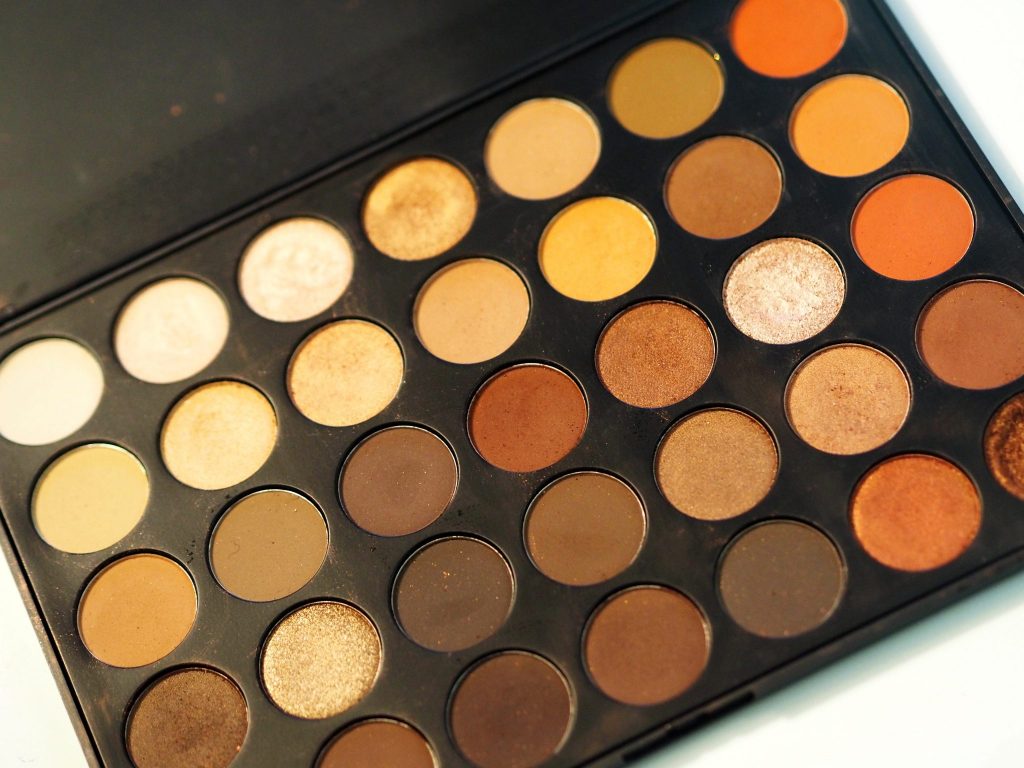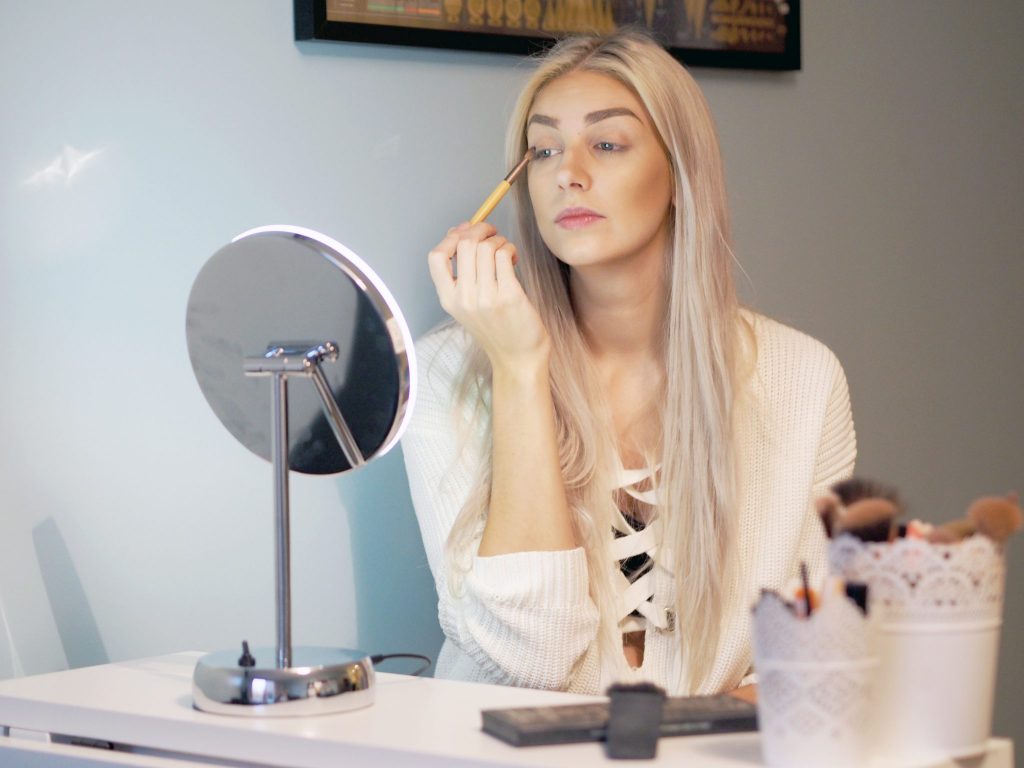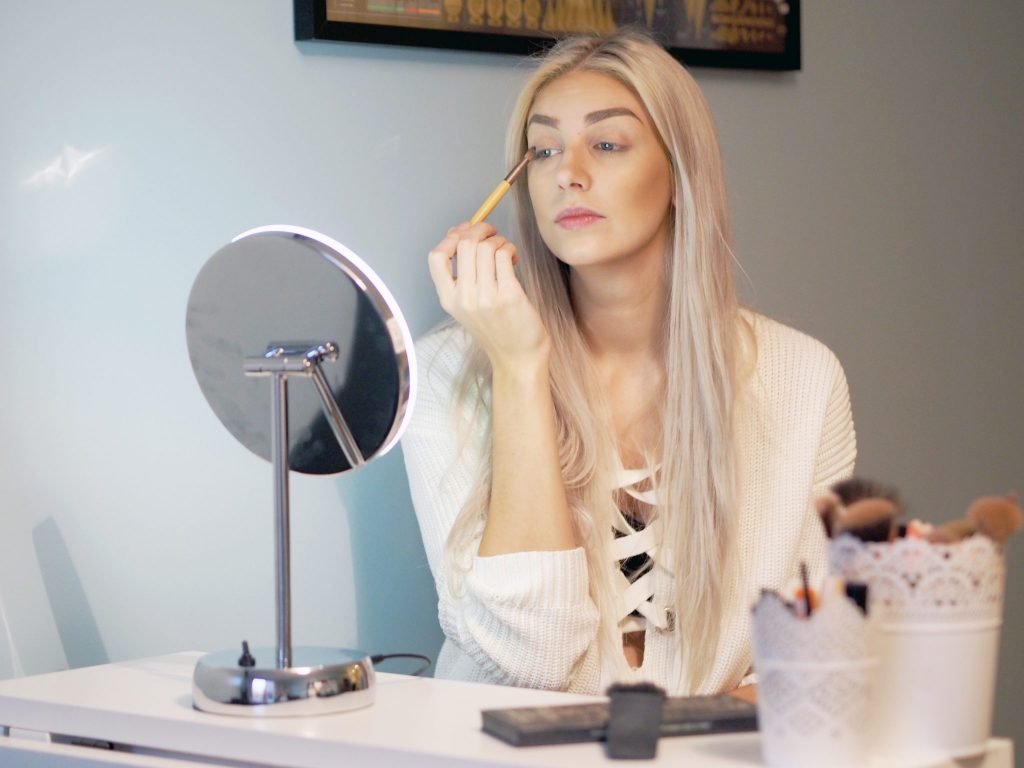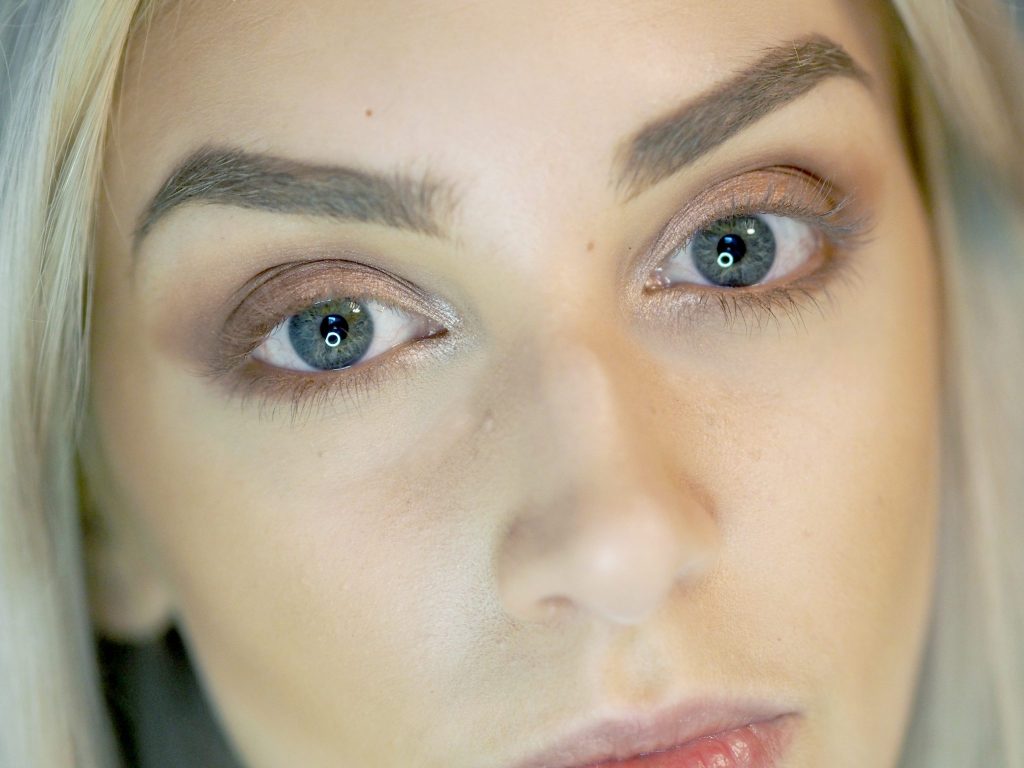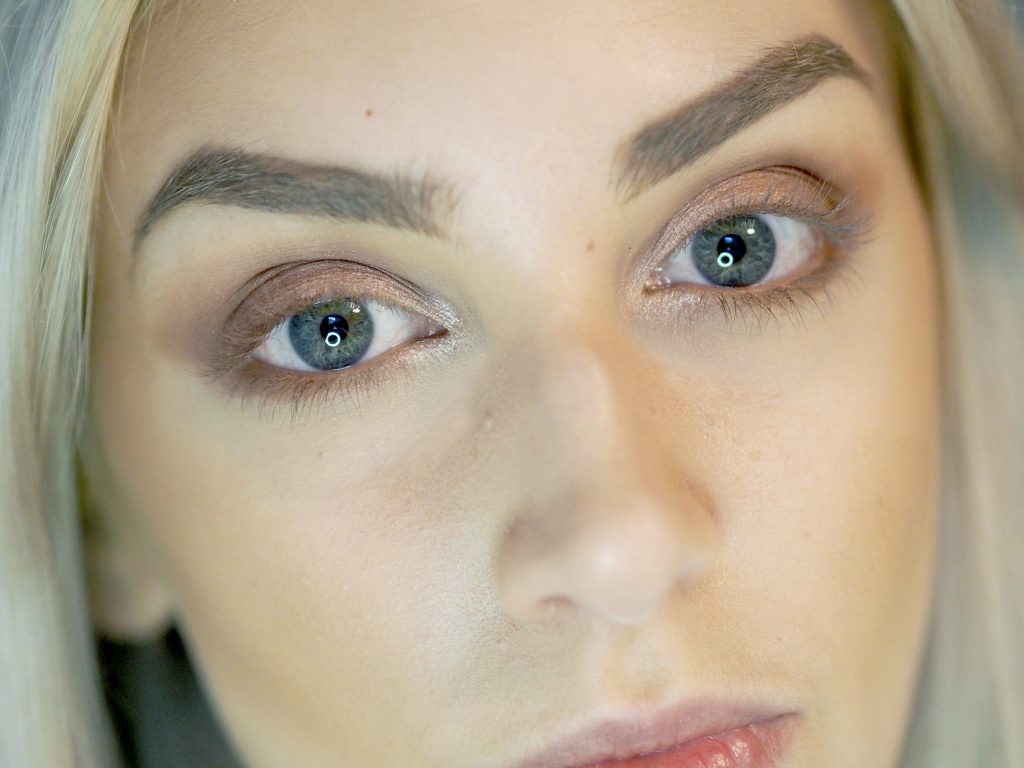 Now for the eyes. If you, like me, love warm browns, oranges and metallic shades, then you need the Morphe 35O palette in your life. I got this shipped from the US but it is available on some UK sites now, and is such a versatile palette. It contains the perfect balance of both matte and shimmery shades, so whatever look you are going for, there are countless options to suit you.
To apply these I used the Eco Tools eye-brushes, along with the Sigma E25 for blending. I cannot recommend this Sigma brush enough! For this look I started with a lighter neutral base. I then applied darker, matte browns to the corners, blending inwards with warmer oranges and a light shimmer to the inner corner. I also added a warmer shimmer shade to the middle of the eyelid.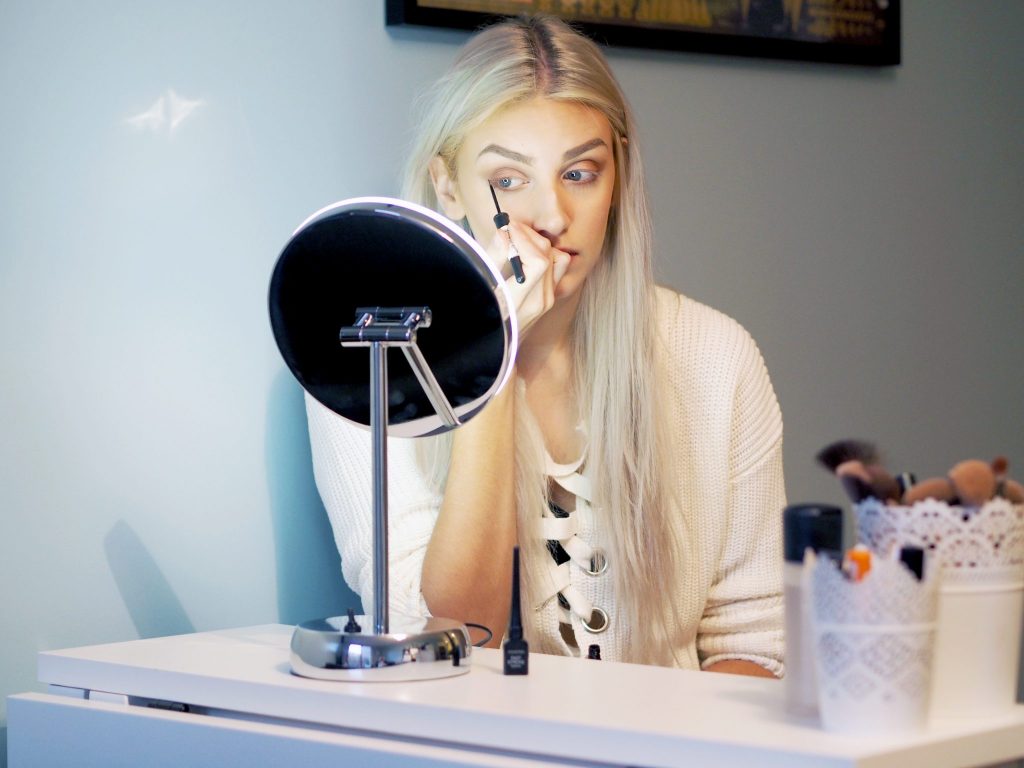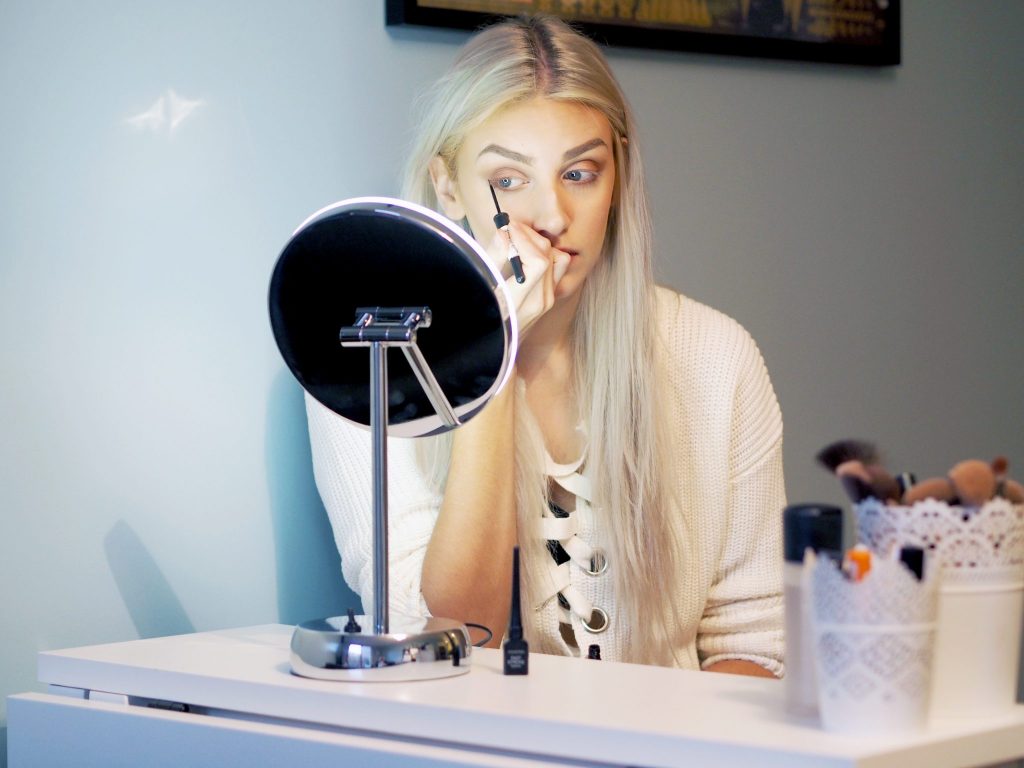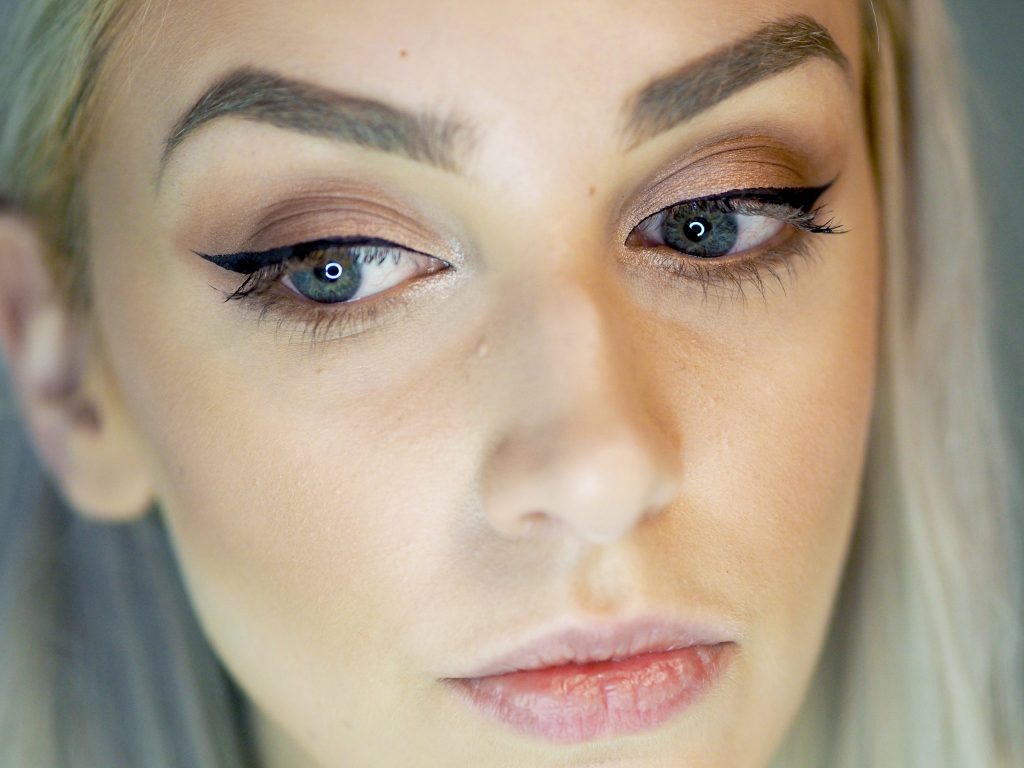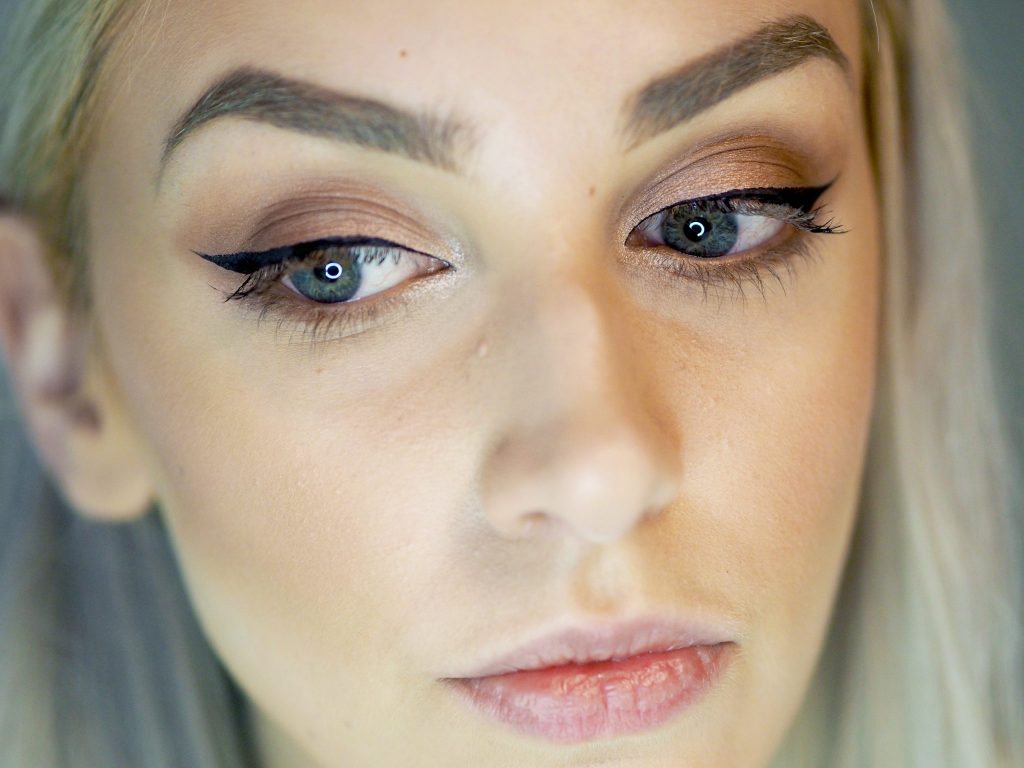 For eyeliner I use a combination of Rimmel Glam Eyes and Collection Fast Stroke Liquid Eyeliners; using the Rimmel Liner to apply the finer lines, and then filling in with the Collection Liner, to create a cat-eye look.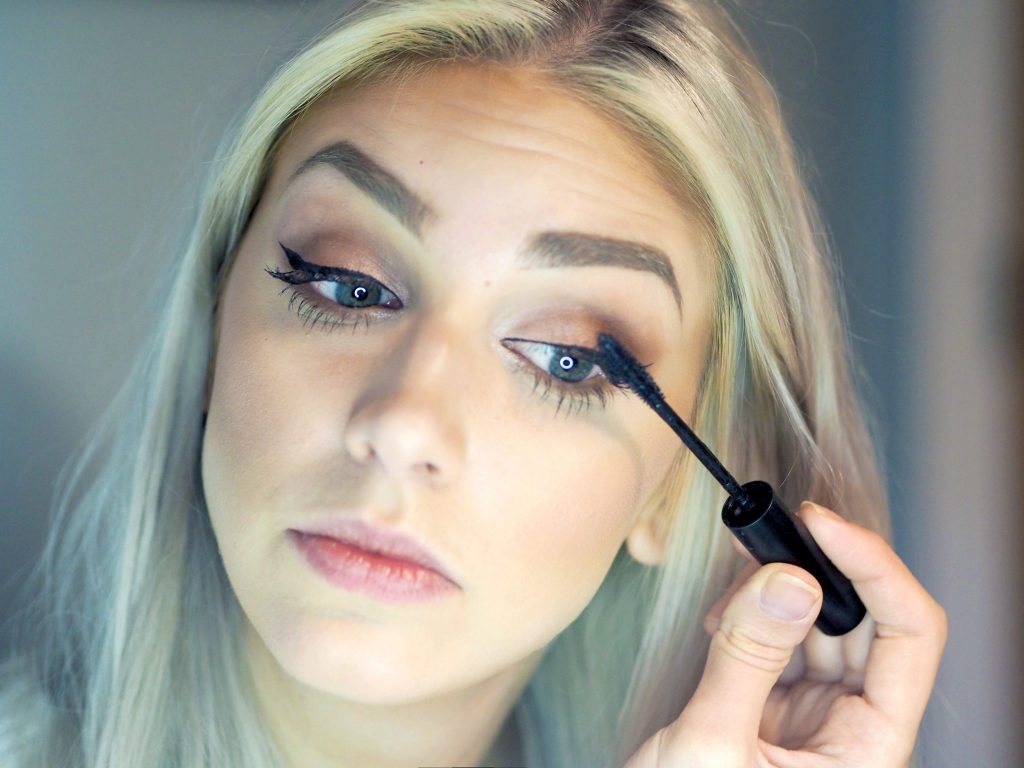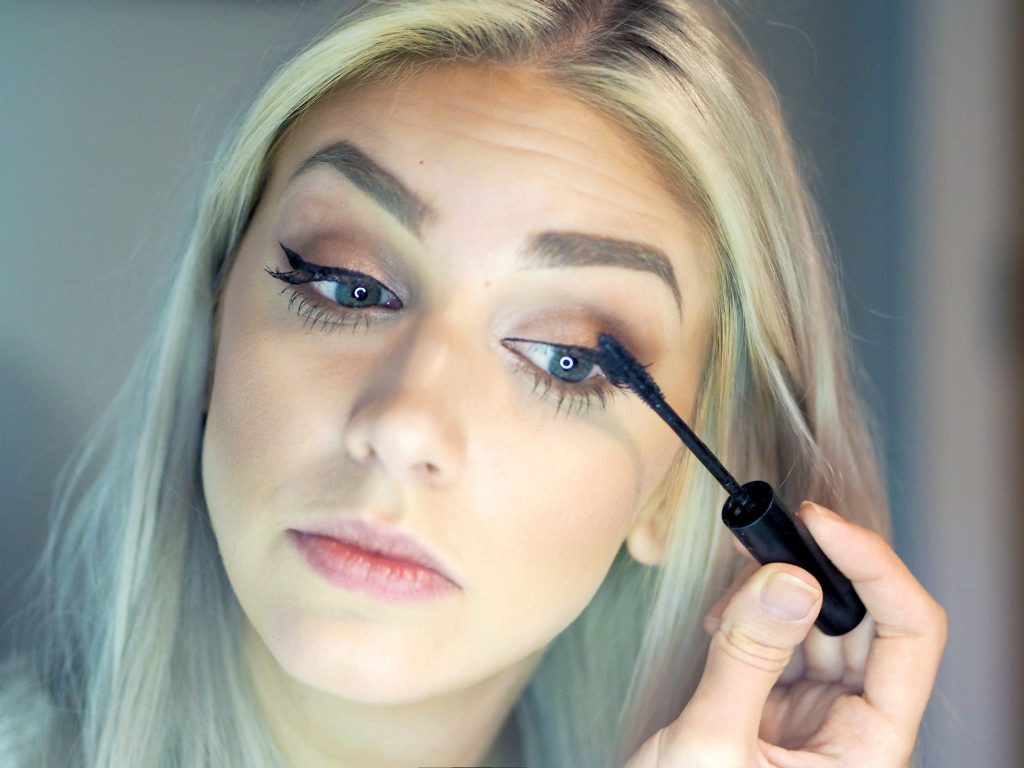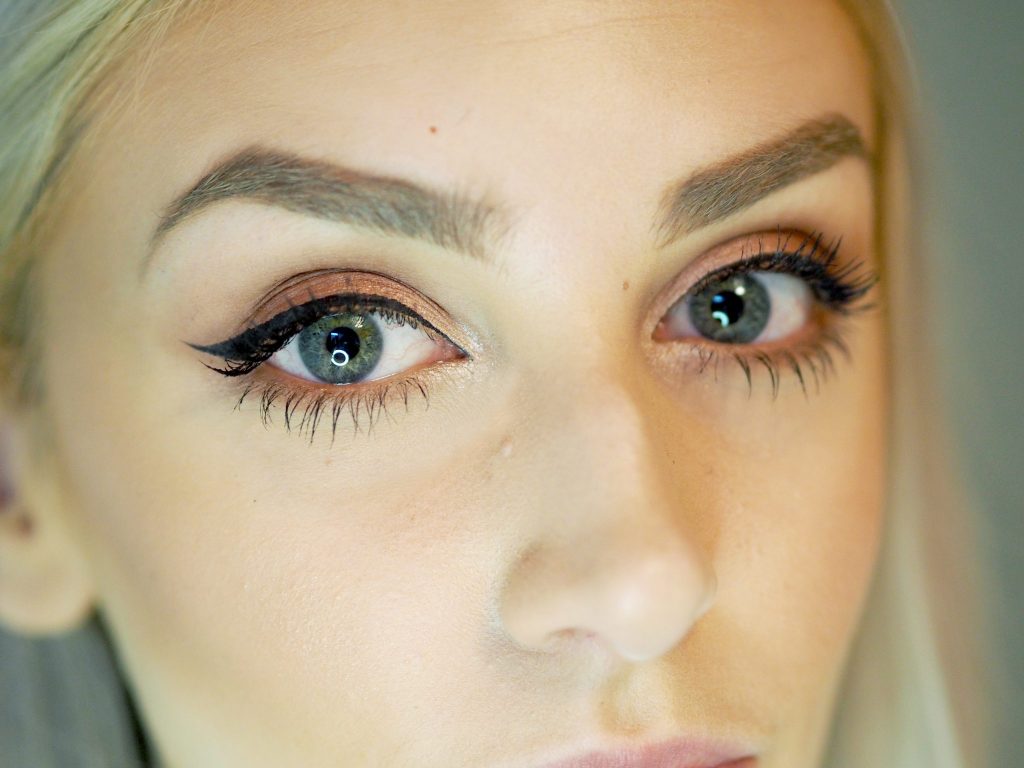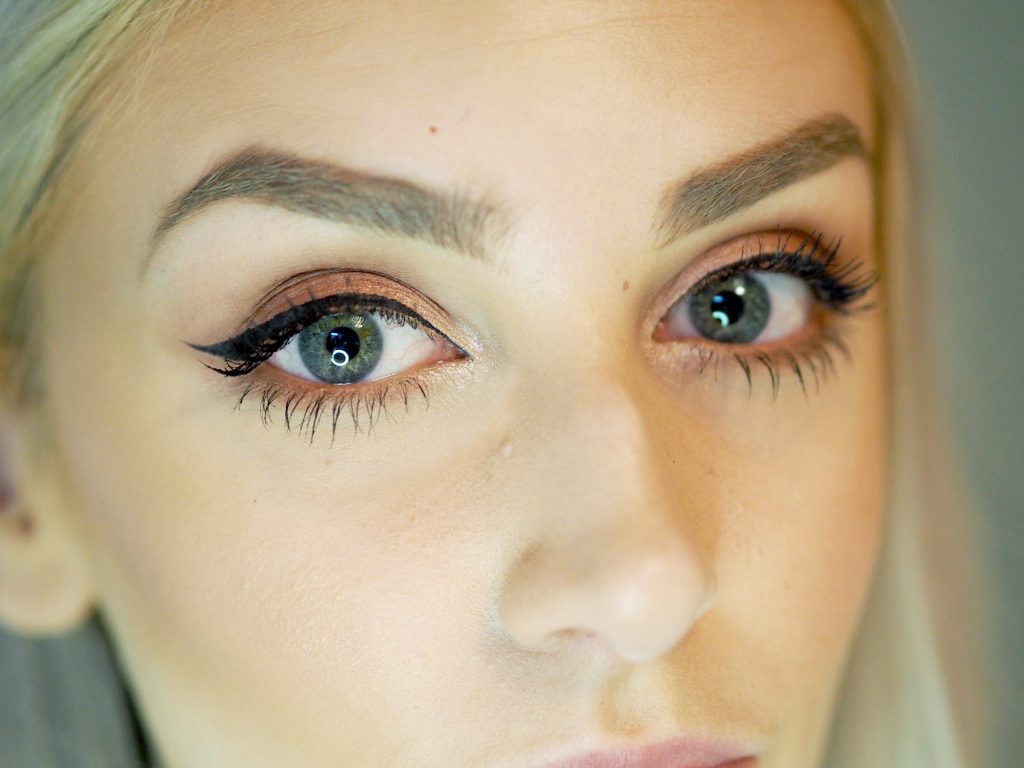 For eyelashes I use the Estee Lauder Little Black Primer, followed by the Sumptuous Knockout mascara.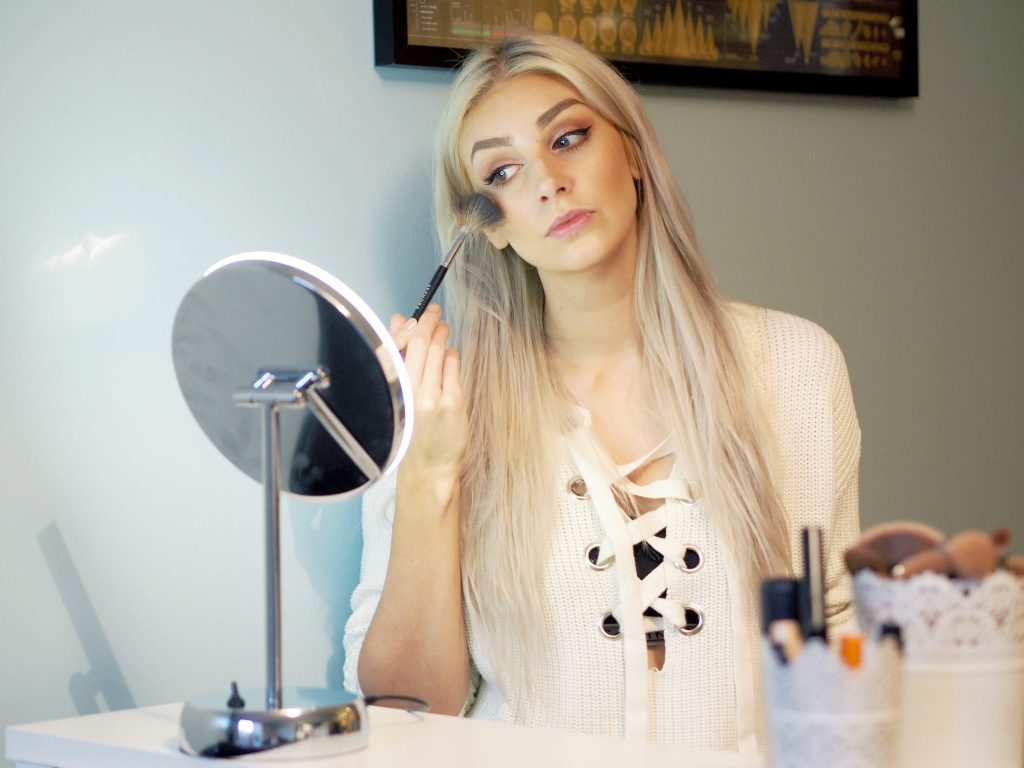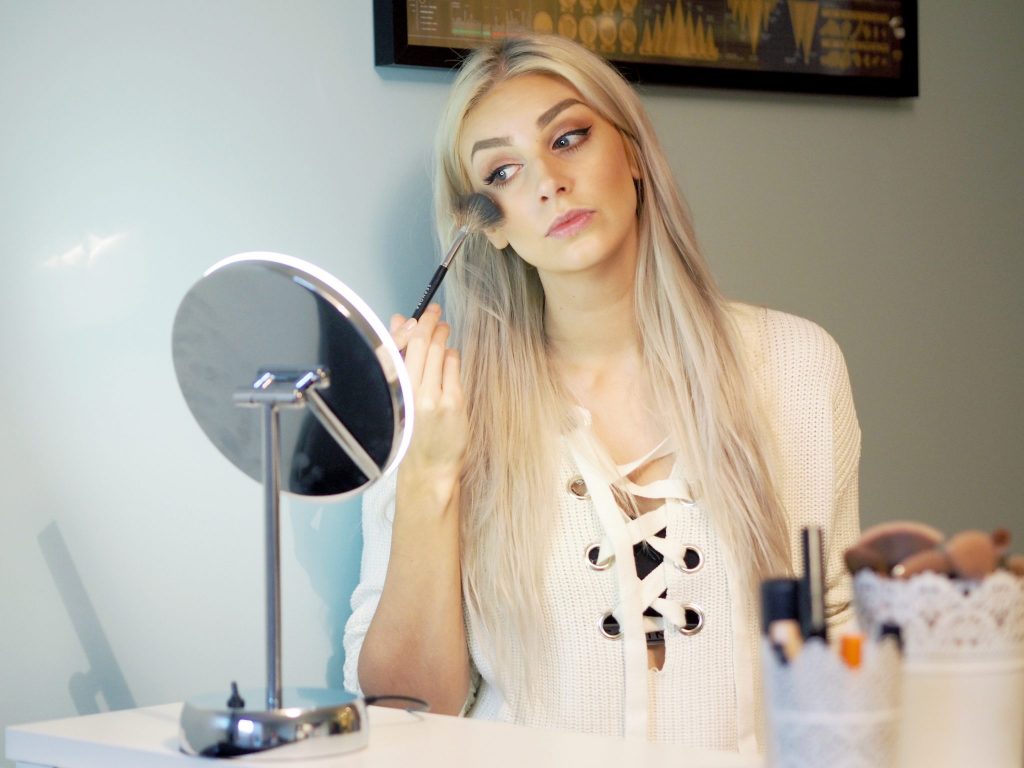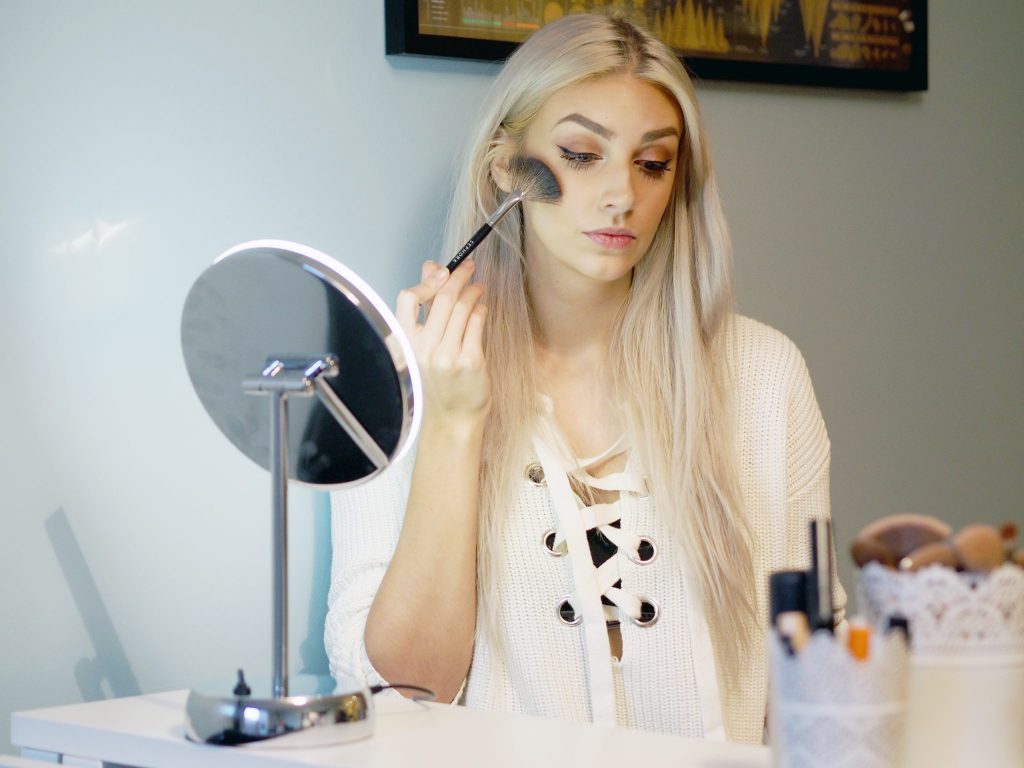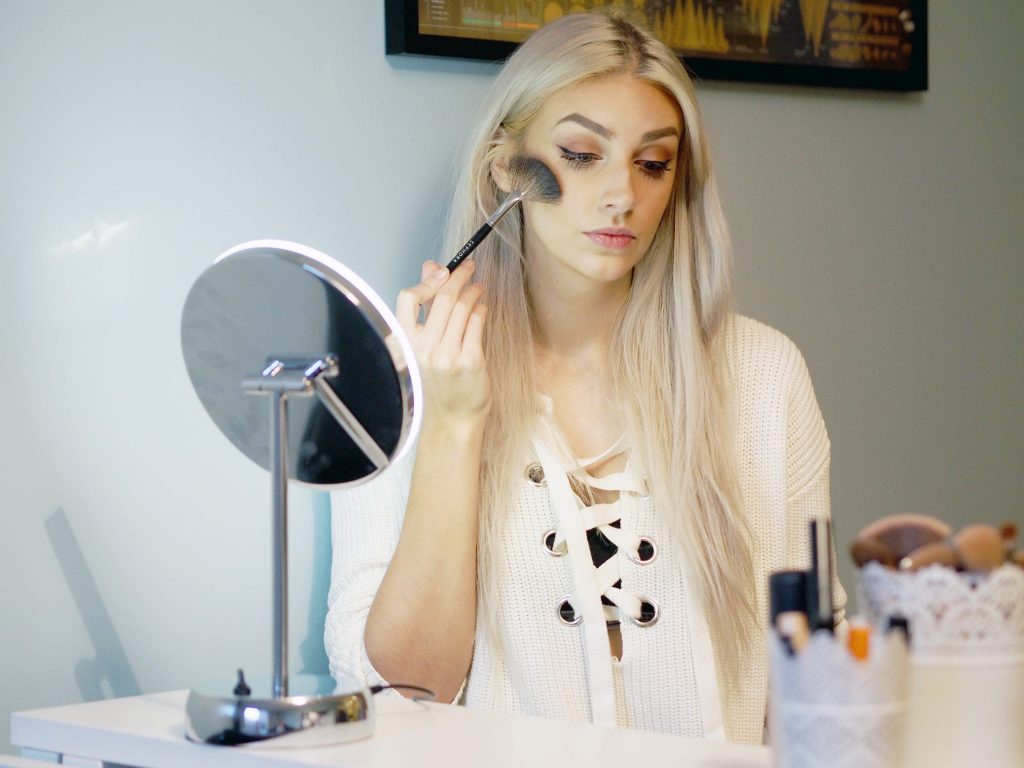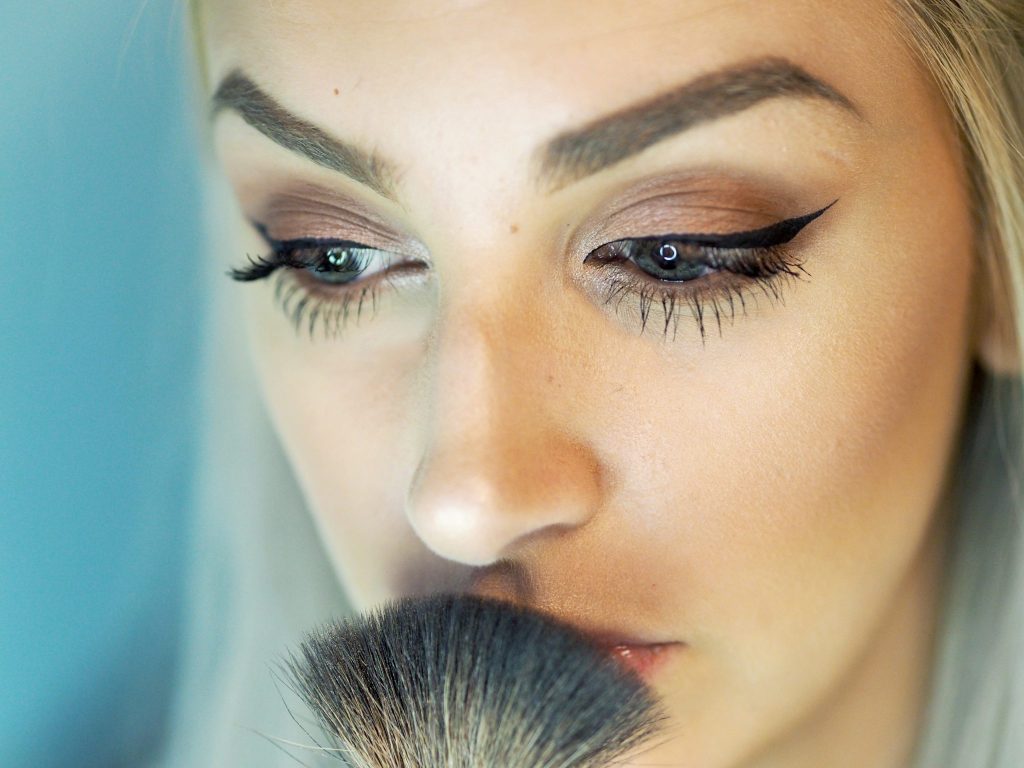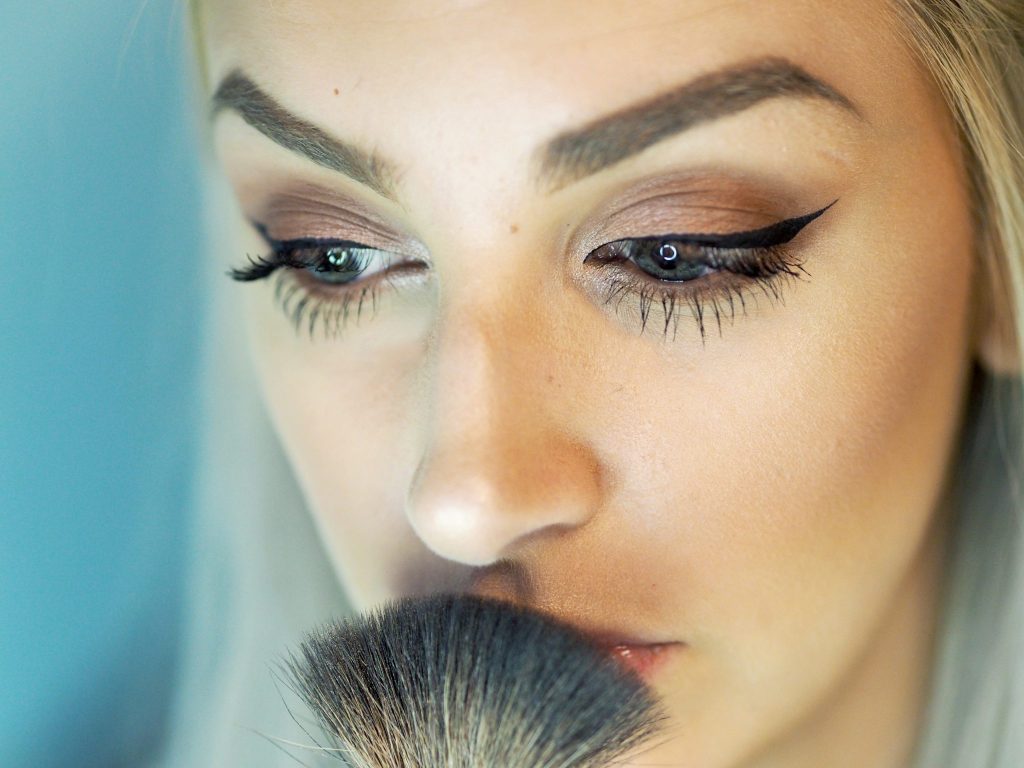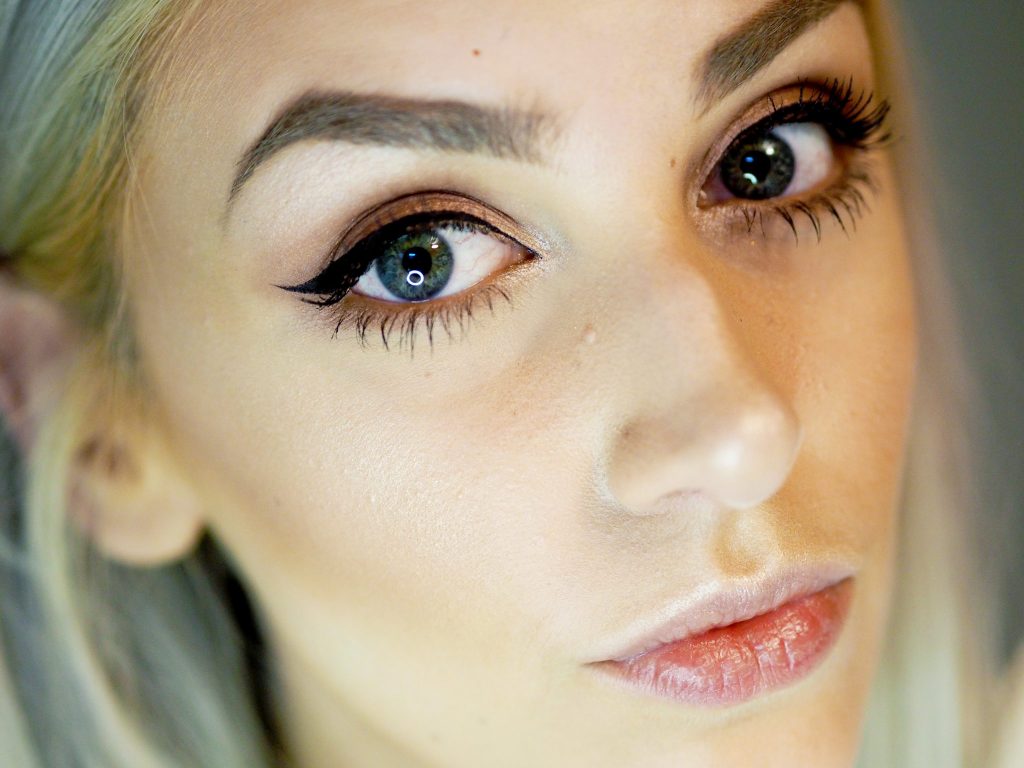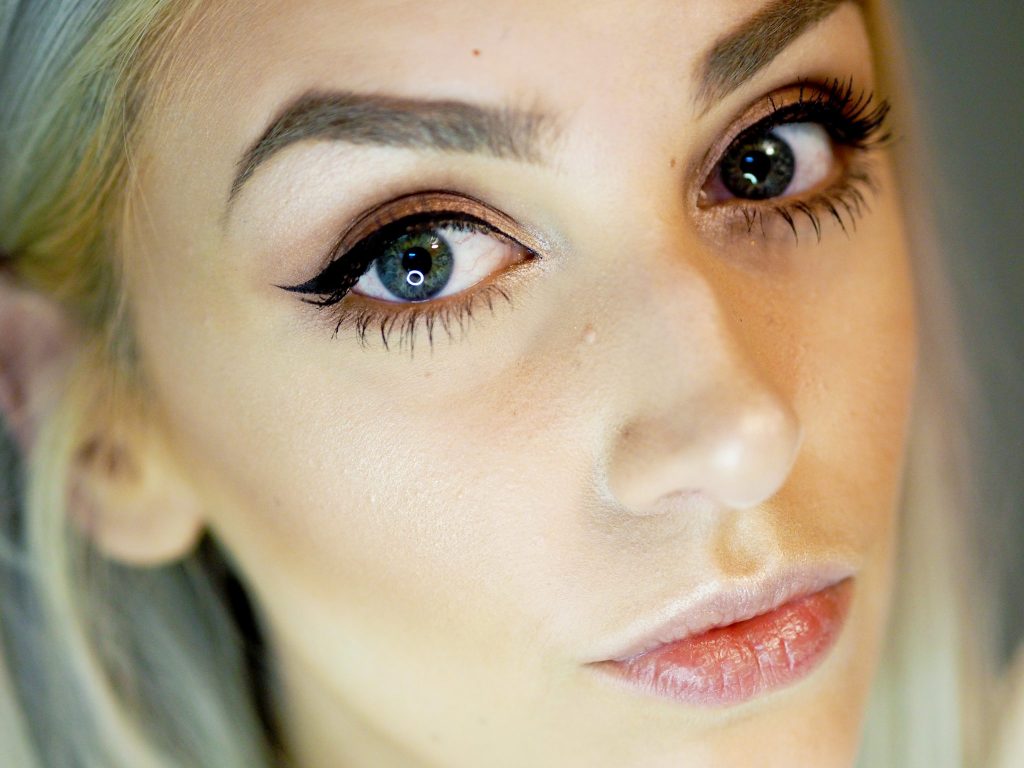 I then apply a very light sweep of blush; my favourites are Nars Orgasm and Milani Luminoso Baked Blush. I then finish my cheeks of with a healthy dusting of highlighter. Here I used Becca Champagne Pop, but i am also loving the Sun Dipped Palette by Anastasia Beverly Hills.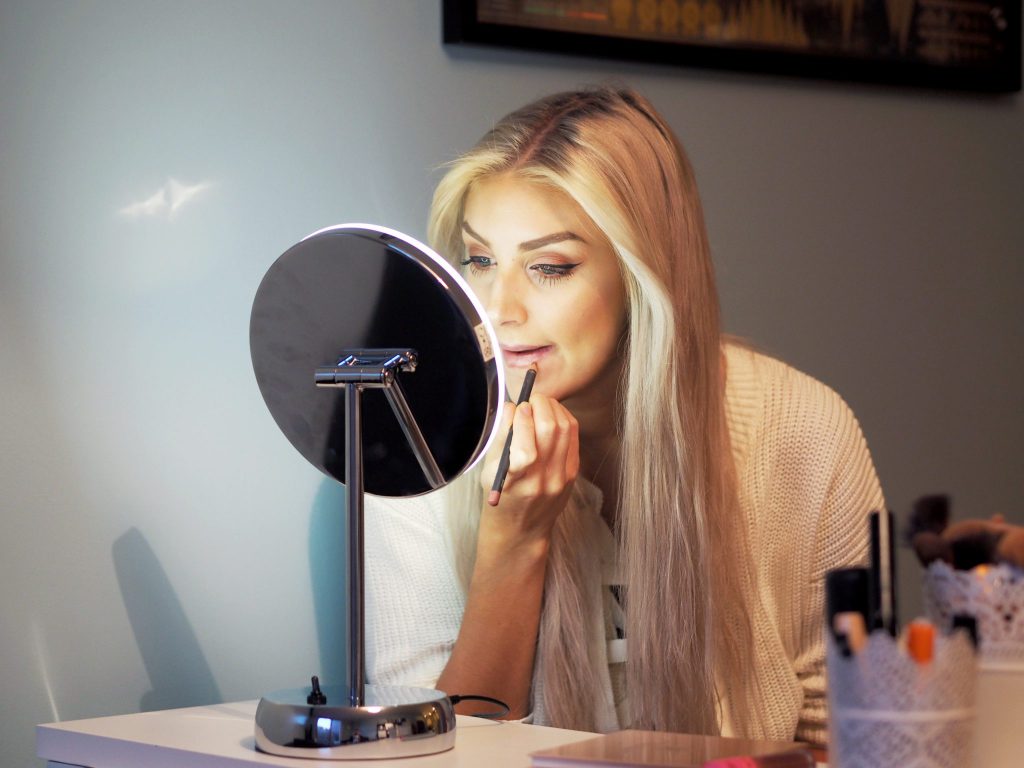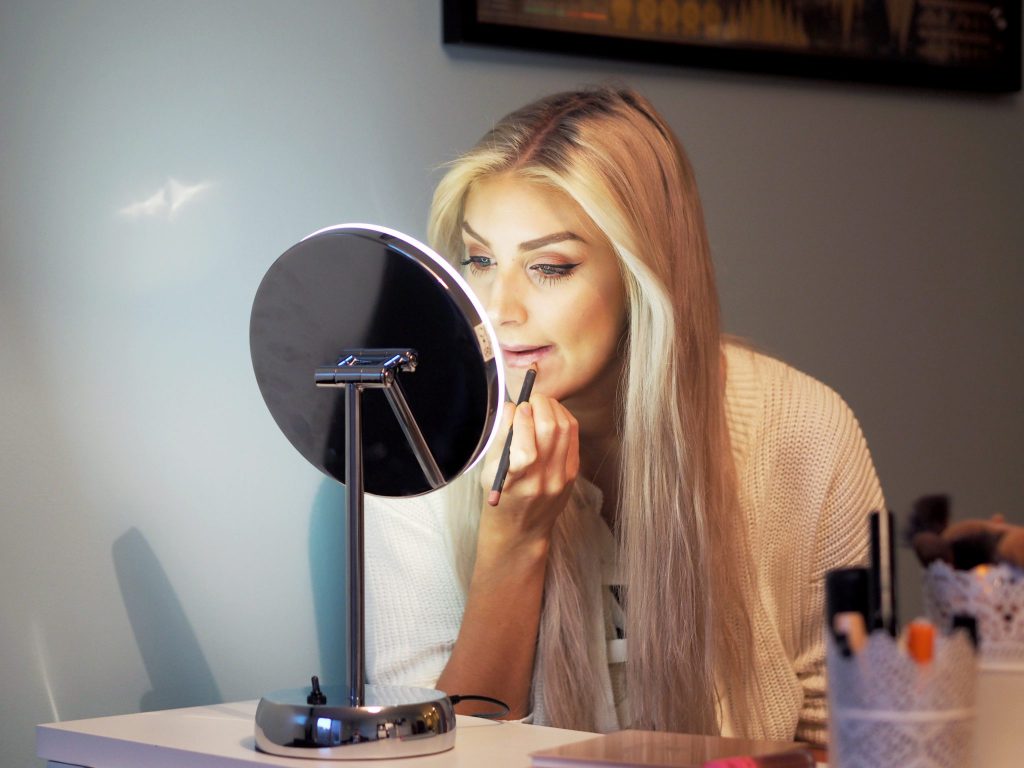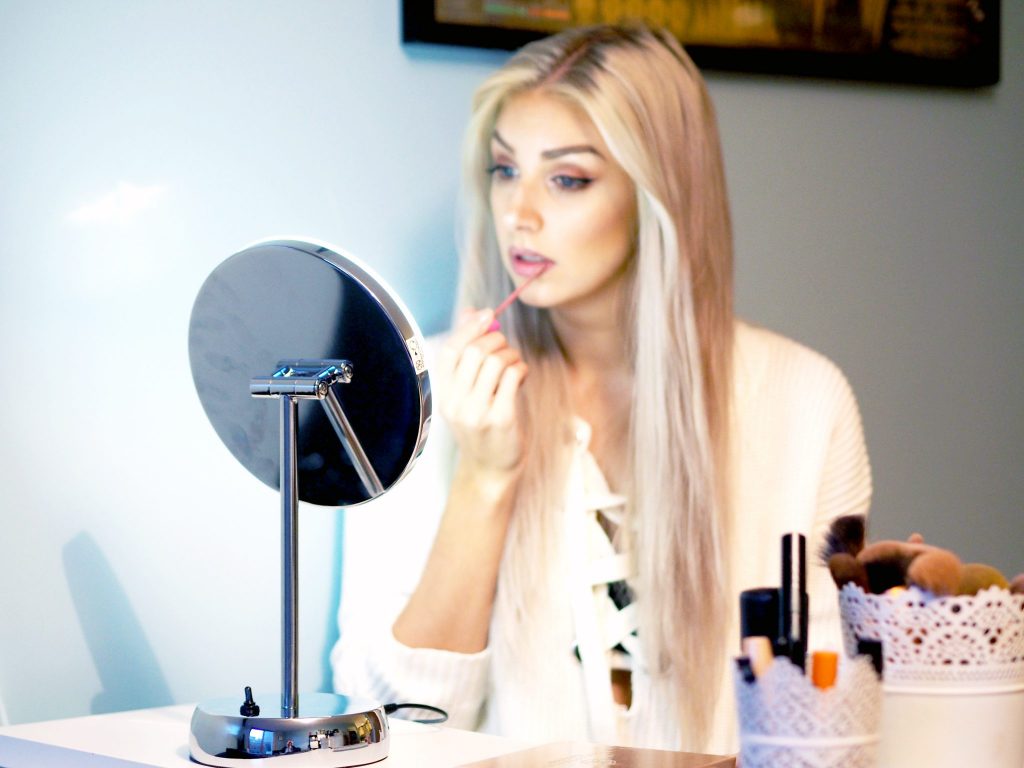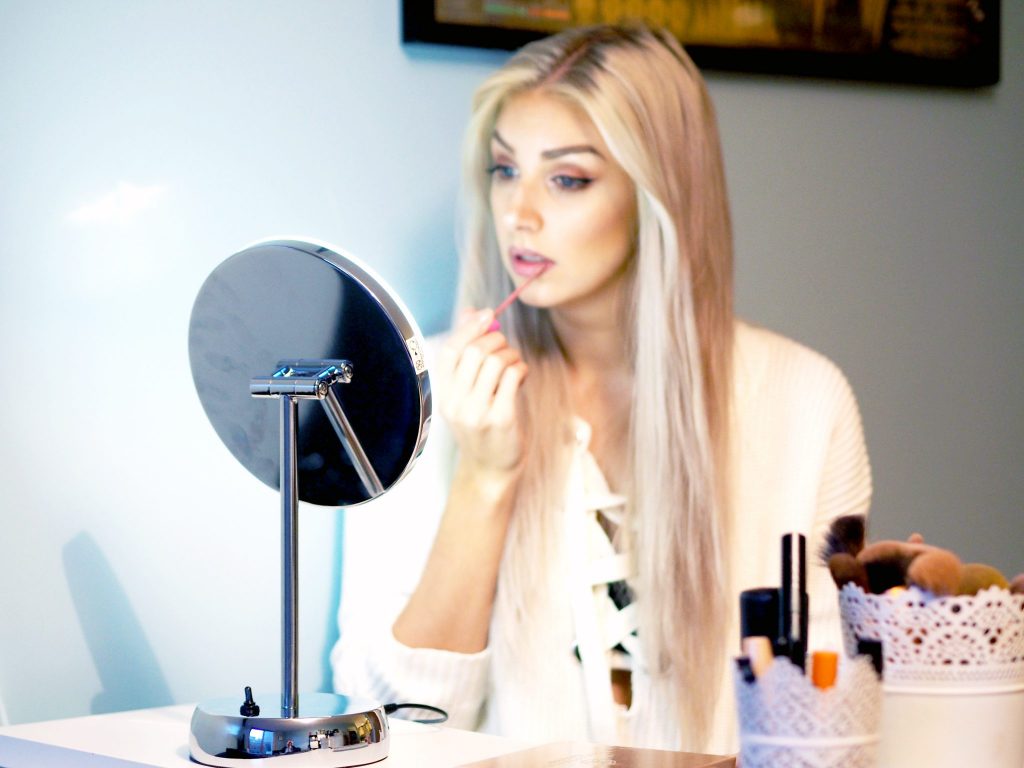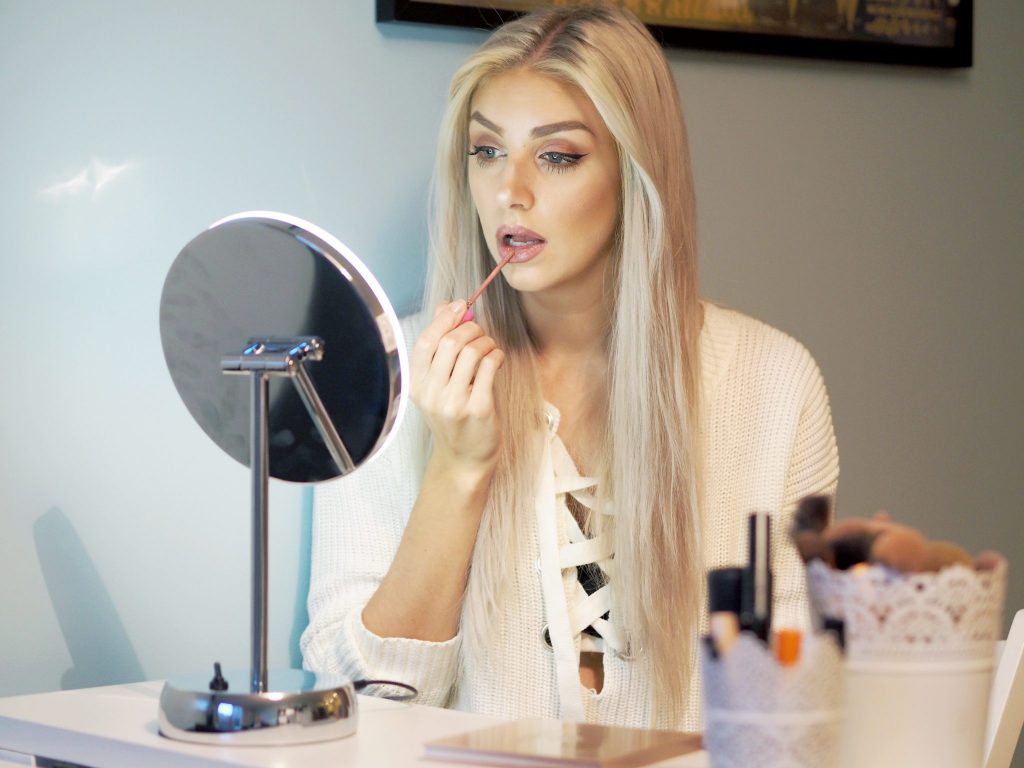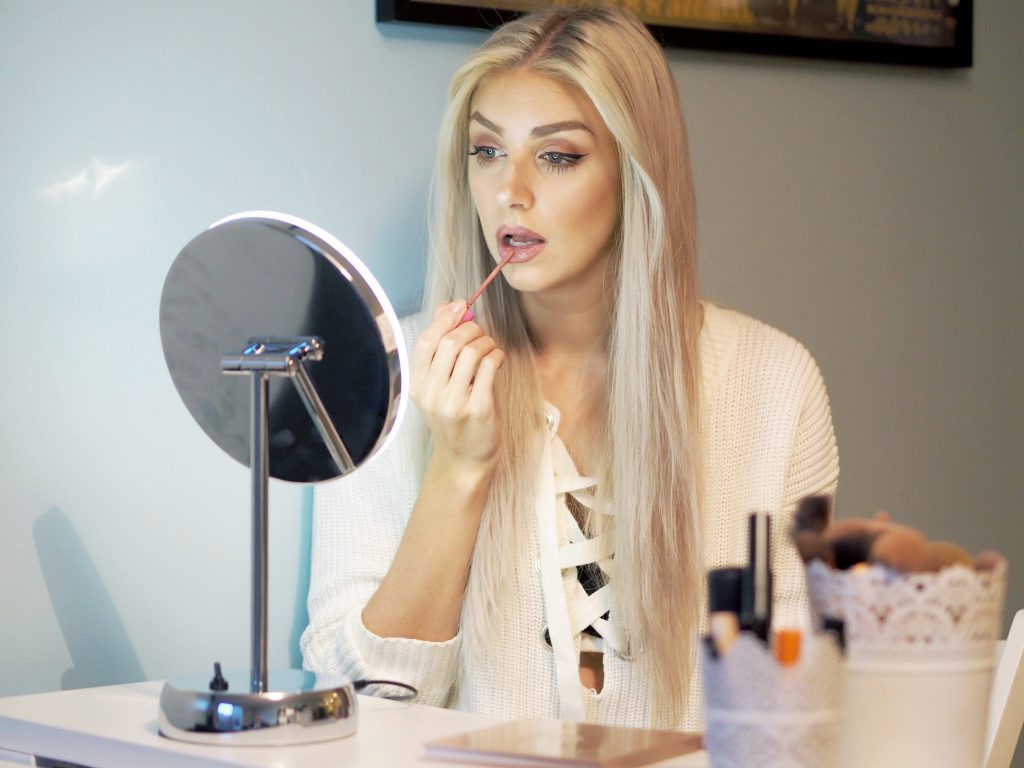 To finish off the look, I opted for a soft-brown nude lip with pink undertones, using Mac Whirl Lipliner and Jeffree Starr Liquid Lipstick in Celebrity Skin.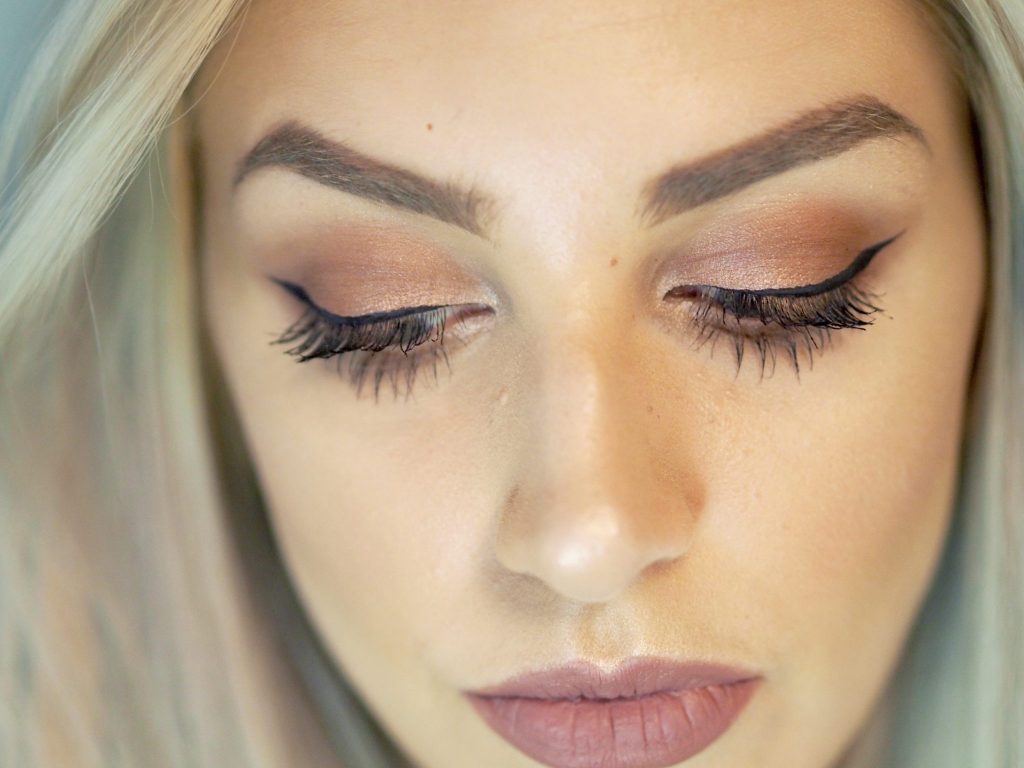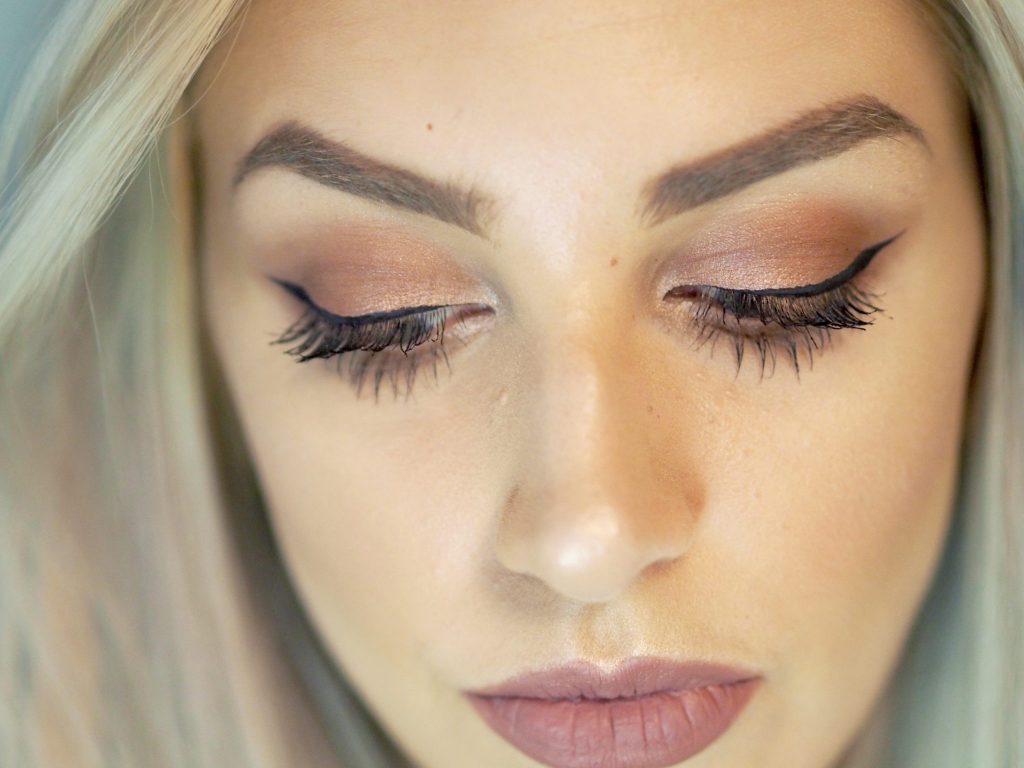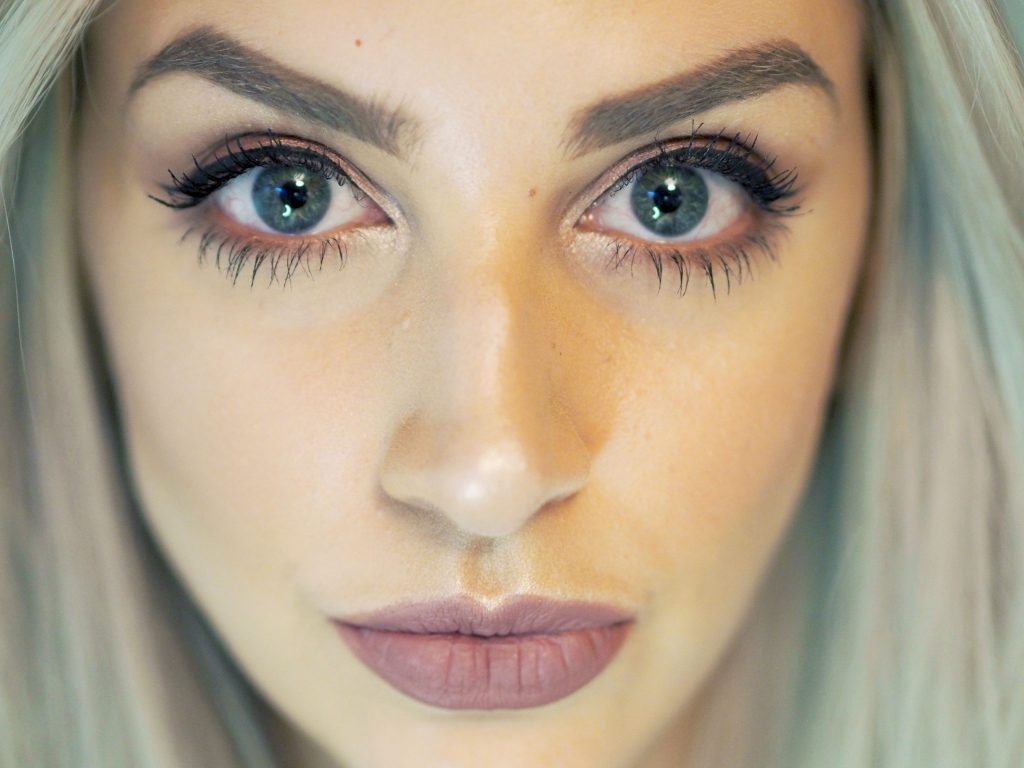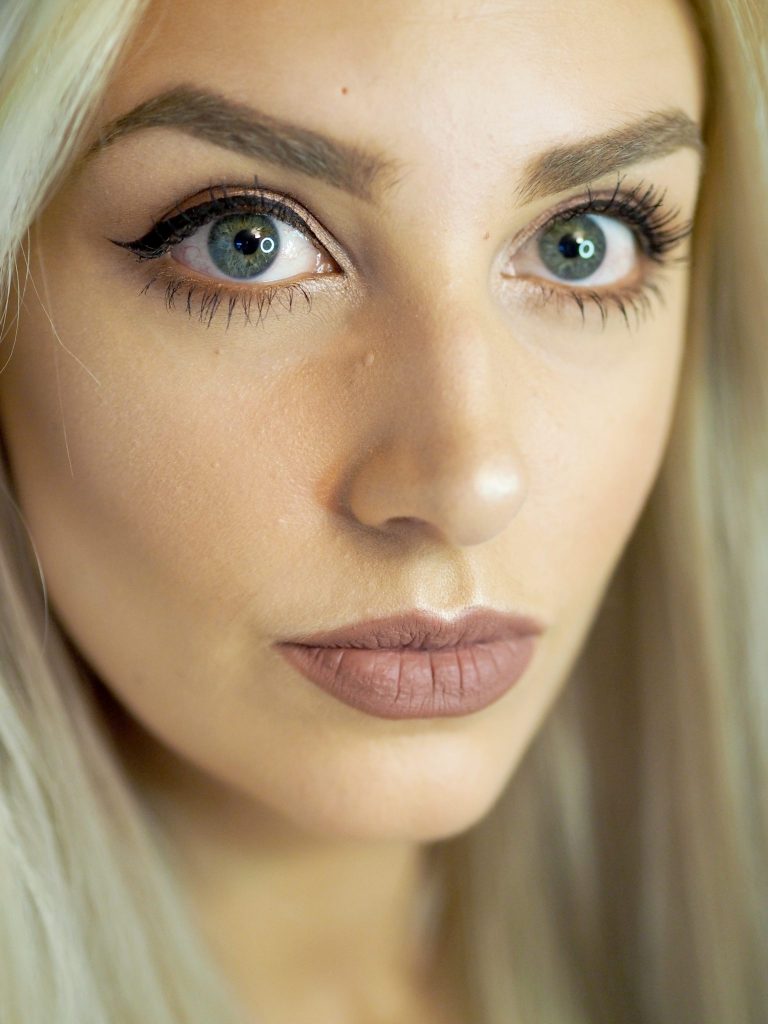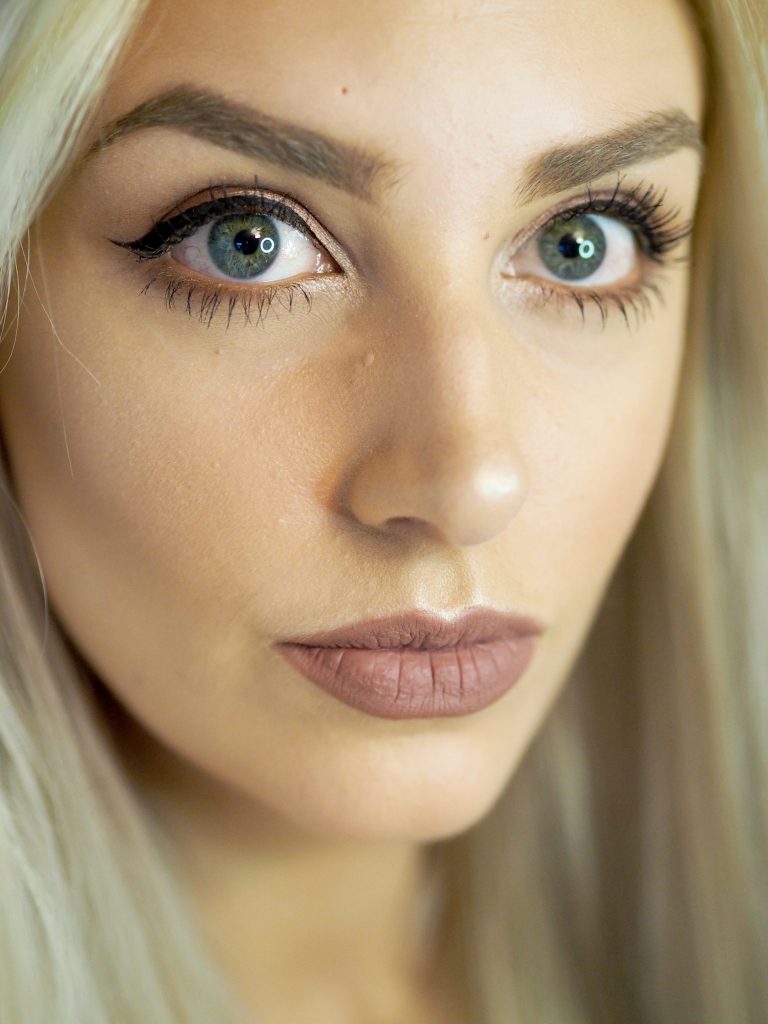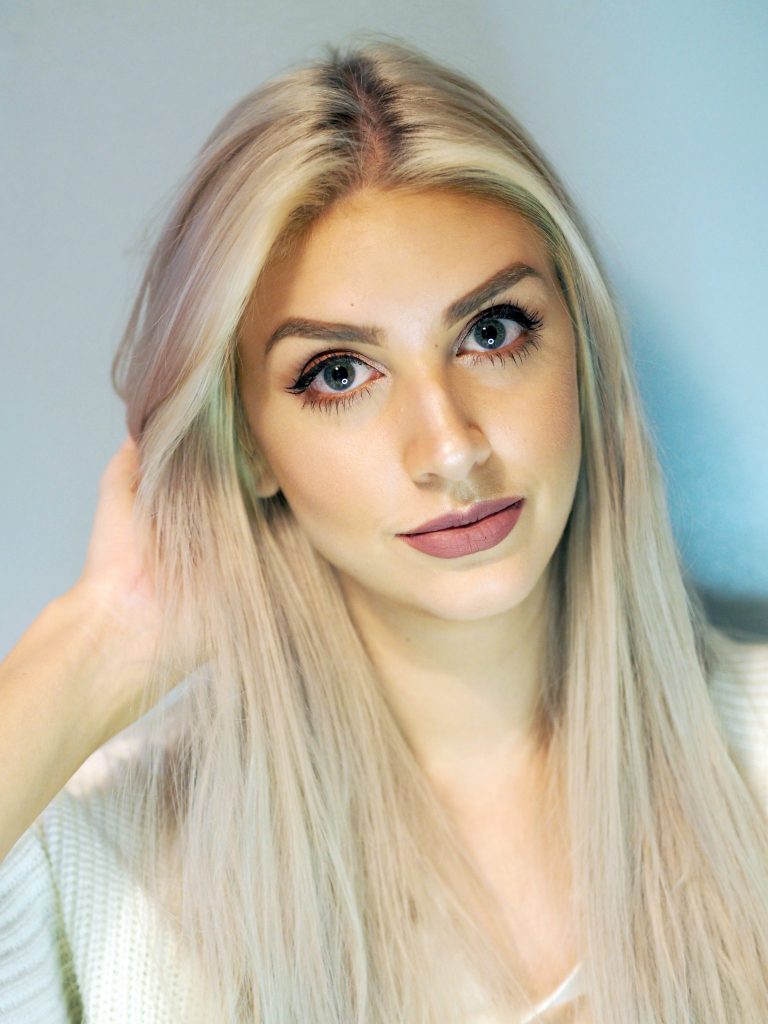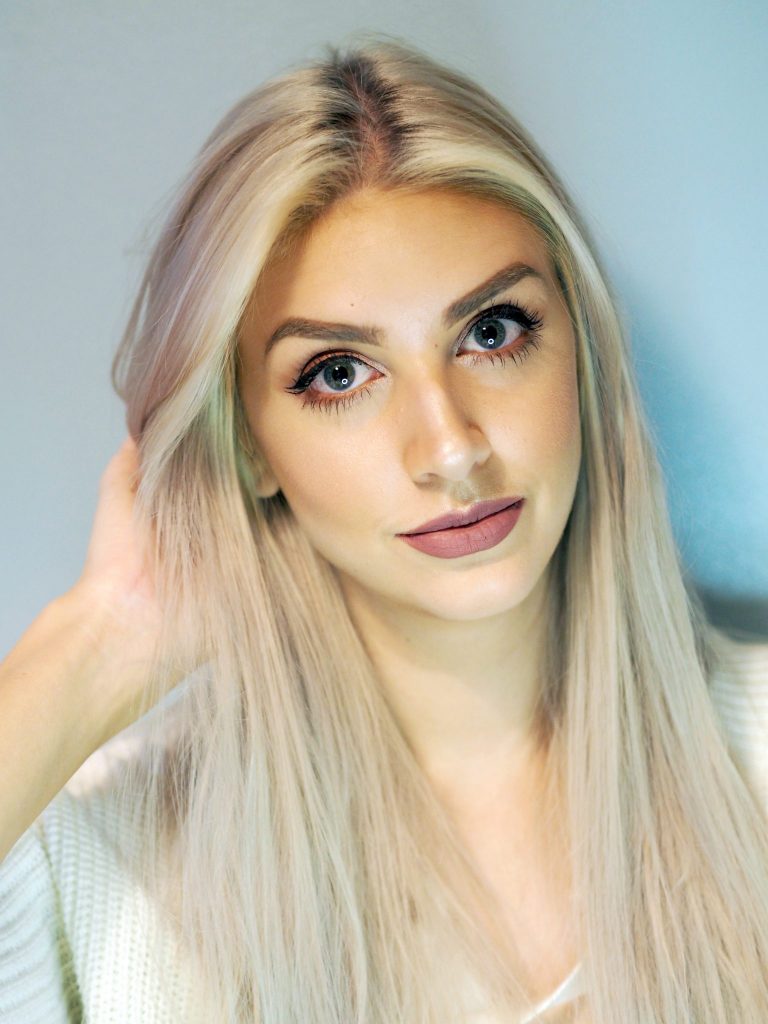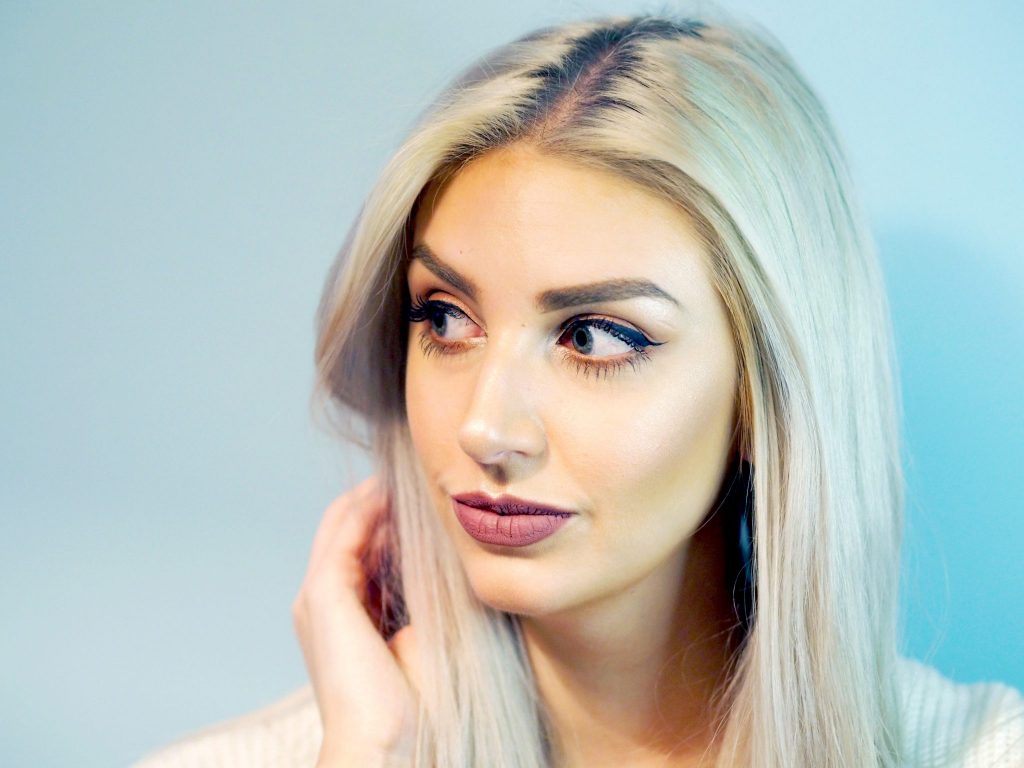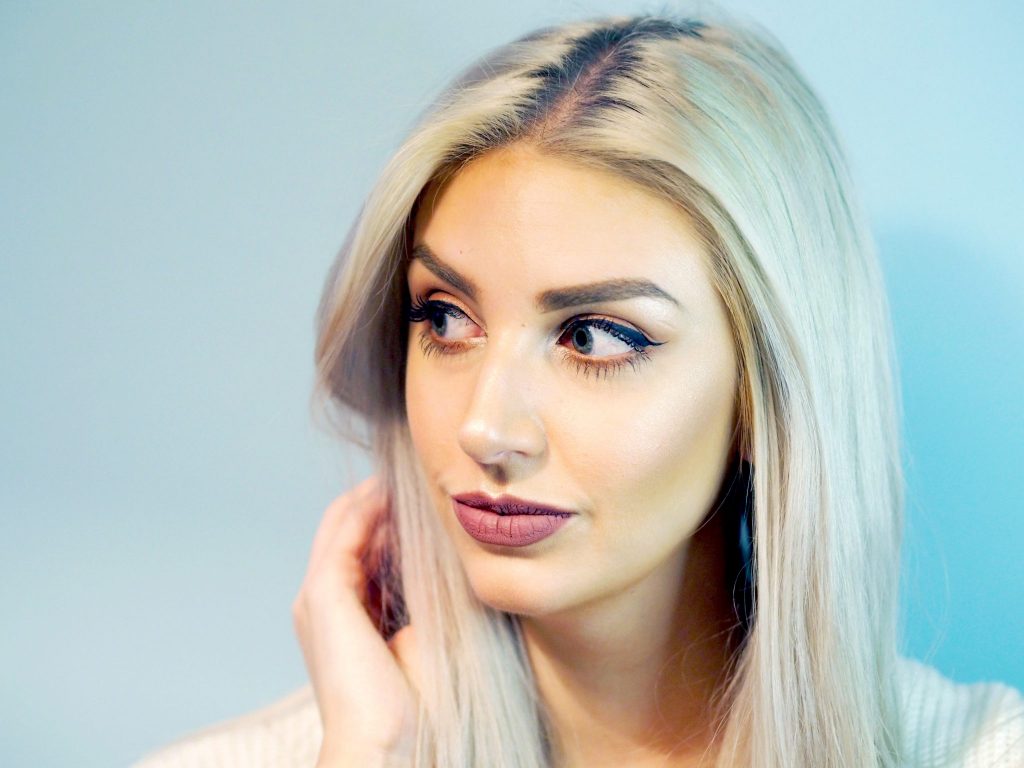 So there you have the final look. It's a super easy go-to colour palette for autumn/winter, and using the awesome Pebble Grey  Vanity Mirror, I can now apply this so easily, I totally recommend this. If you know any makeup or beauty lovers, this would make a perfect Christmas gift; it is small, transportable, great quality, and creates an instant dressing table wherever you choose to put it!
Did you like this makeup tutorial style post? Let me know if you'd like to see more of these in the comments below!
LL x
*This item was gifted to me as a PR sample – all opinions are my own.