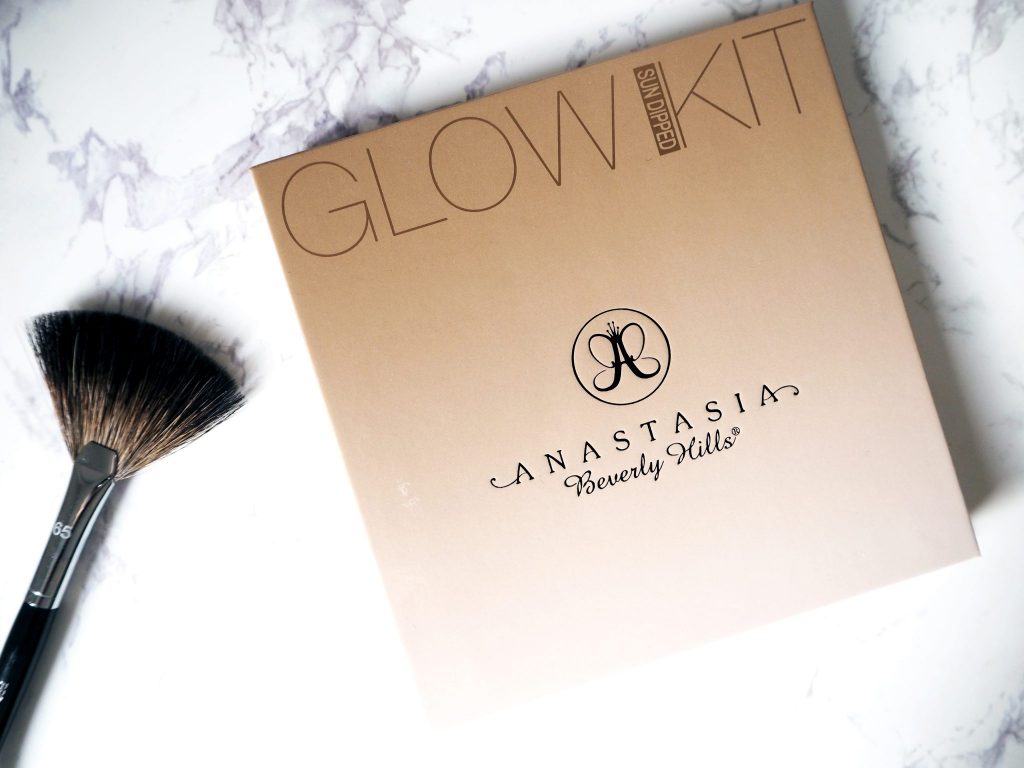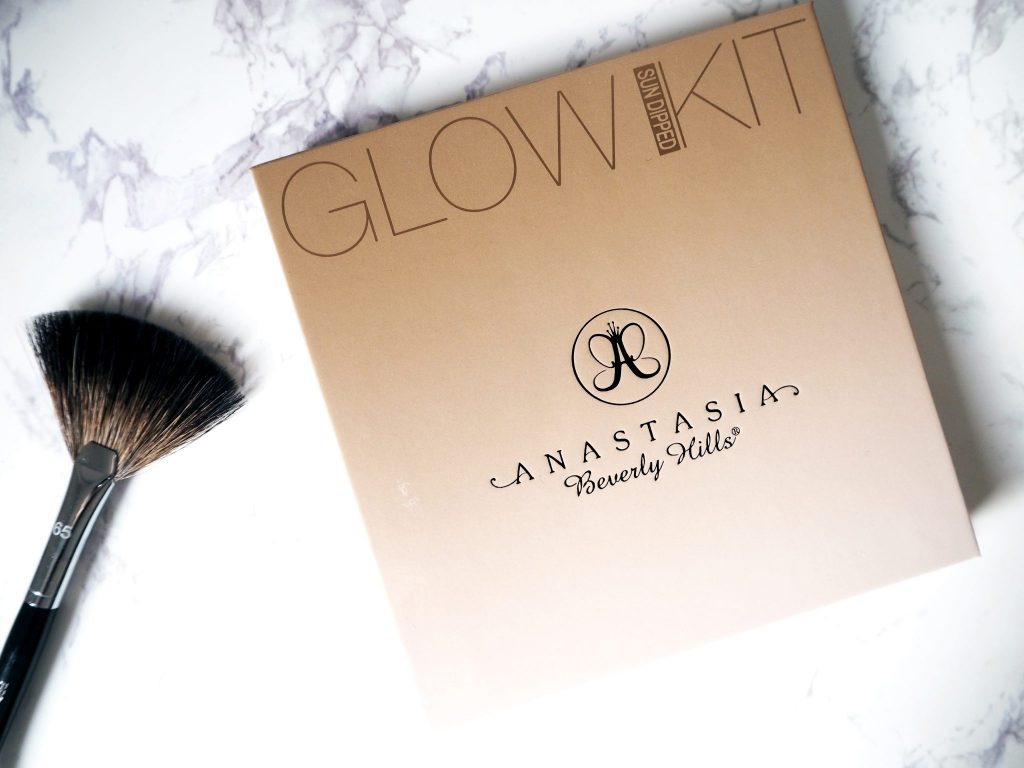 As you all already know, my obsession with highlighters and illuminators is well and truly real. When one of my favourite makeup brands – Anastasia Beverly Hills, released a range of palettes containing multiple highlight shades in one beautiful palette, I knew I needed it in my collection. I have forever been chasing the single illuminator highlight in 'So Hollywood', but since it stopped being made it is near impossible to find it unless you can afford to re-mortgage your house to buy the product on eBay.
When I initially saw the highlighter quads on the ABH Instagram, it was love at first sight. The palettes were released first in America, and after reading the reviews and seeing swatches I just wanted one even more – I didn't read or hear anything negative whatsoever so I knew it must be good.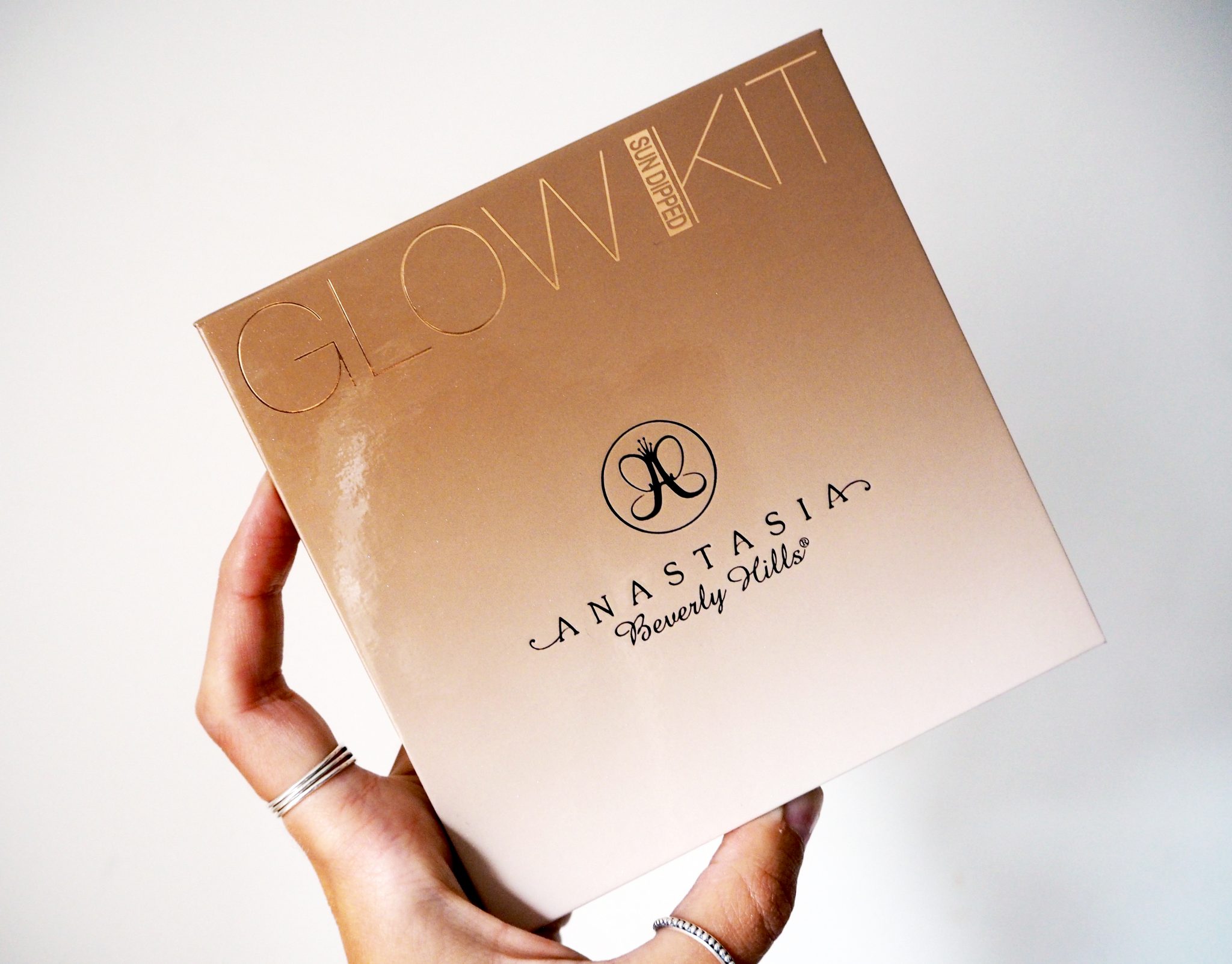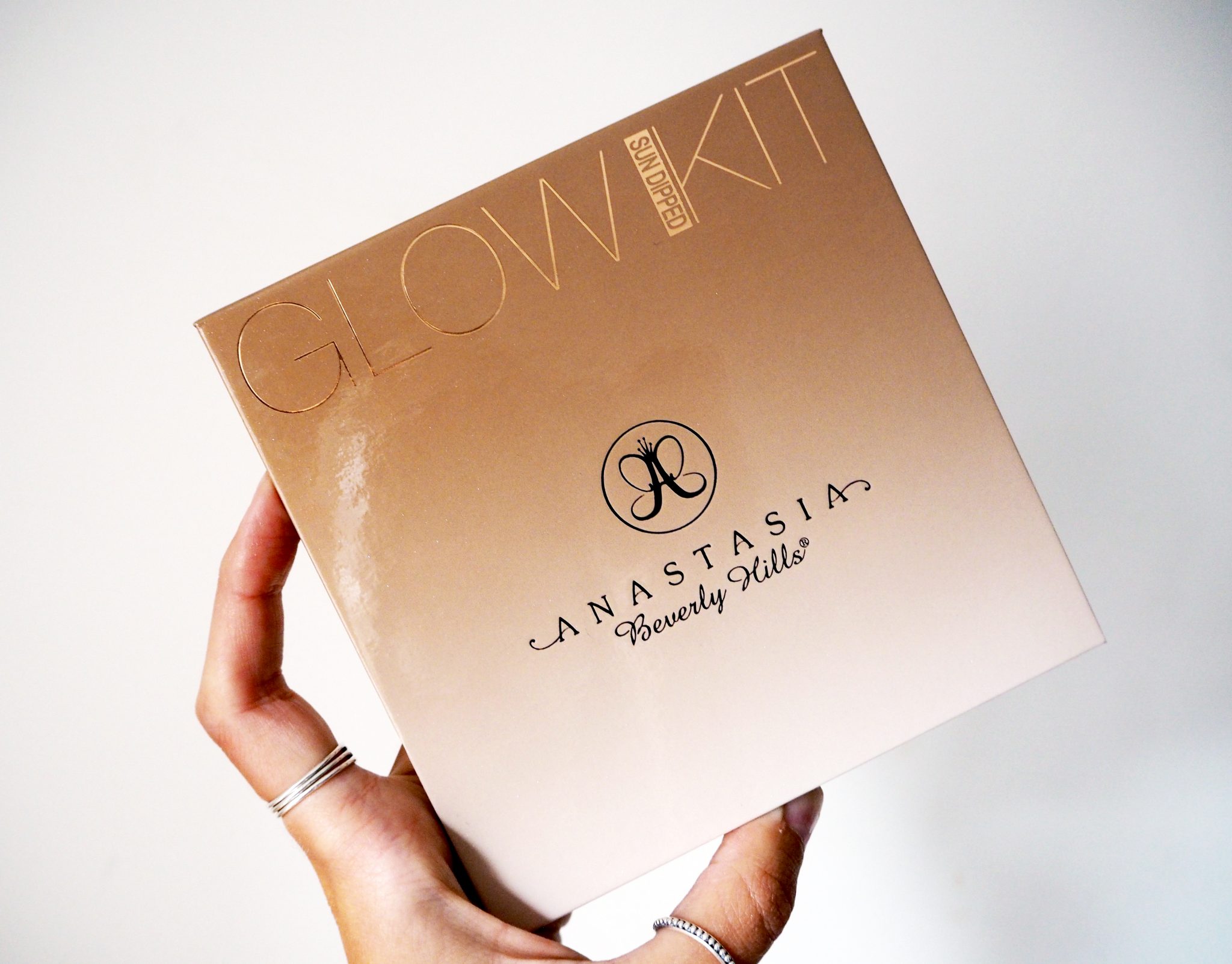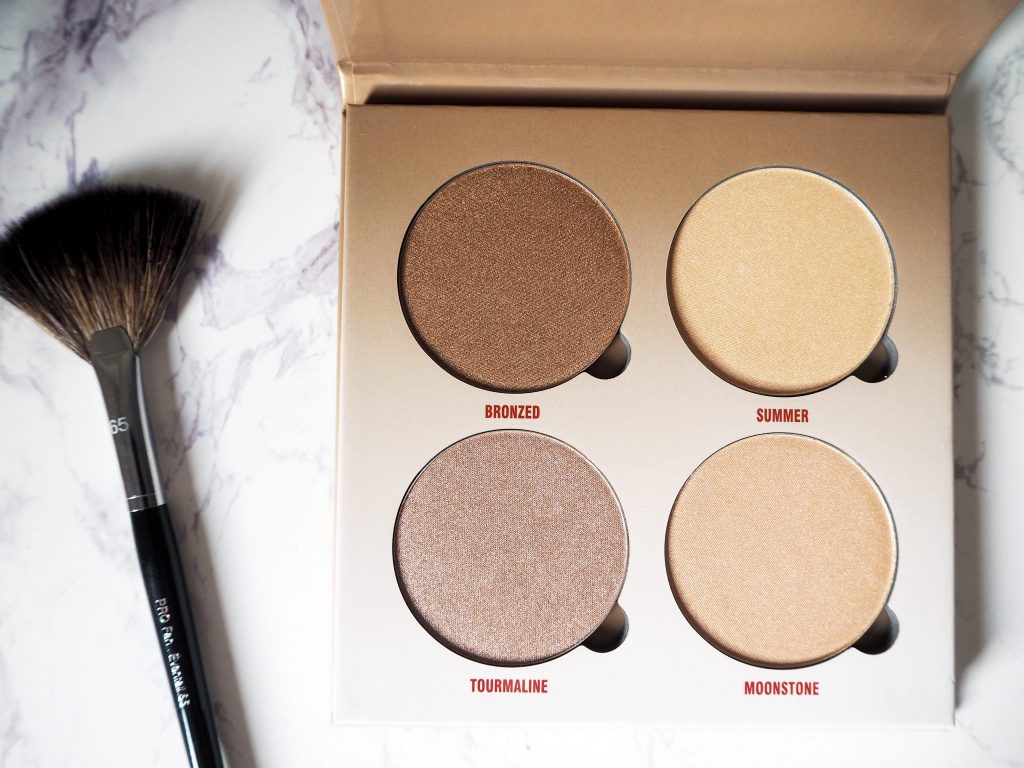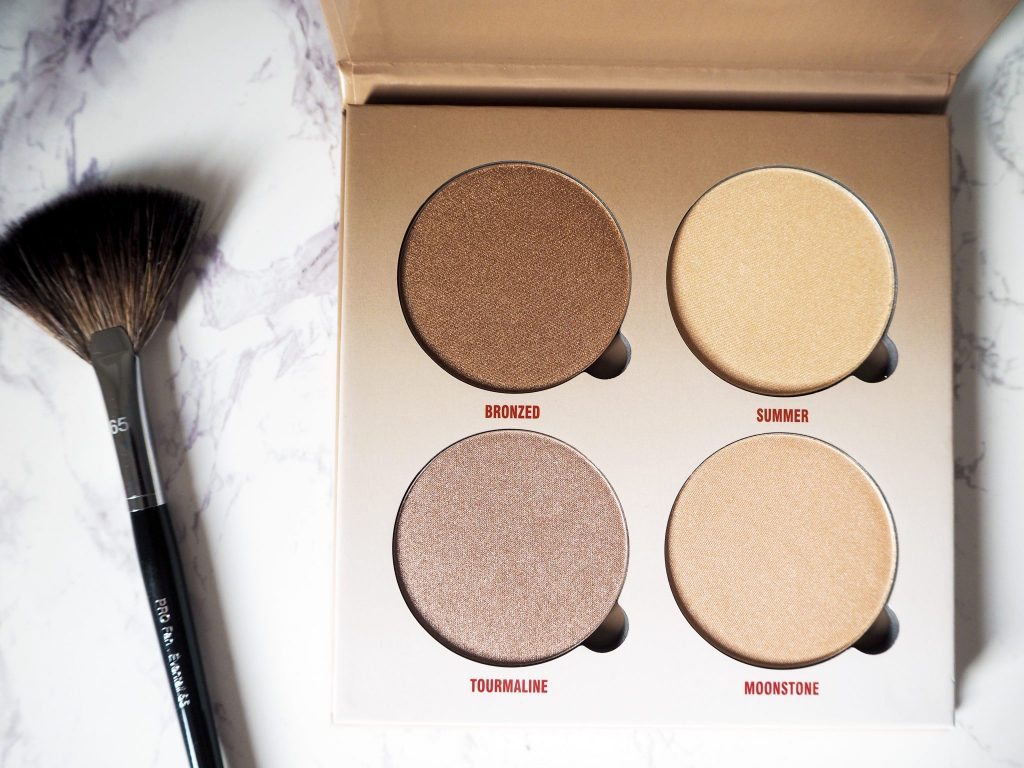 Eventually the products were released on some UK sites, but of course they were marked up quite substantially to account for the shipping overseas, and possibly just because companies know how sought-after these items are. I was then that person who decided to look on eBay for the palette in hope of getting it cheaper, and subsequently being so naïve as to fall for one of the fake ones with the incredible price of £15 (you would think that would have been a big flashing light for me to say it was fake, but for some reason I bought it anyway). Safe to say when it arrived I was pretty very disappointed. The colours swatched very poorly, with barely any pigment and nothing that I can even say comes close to a highlight – at least by my book. So, while the packaging was a pretty good copy, the products inside were a very poor excuse for a dupe, and the seller had basically just gotten £15 out of me for 4 pans of slightly coloured powder. If I save just one person the money and disappointment that I had by writing this, it will be worth it, as those palettes are seriously not worth considering! Although it may seem like a better option when you are trying to save money, I would definitely save up and purchase from a trusted seller, or look into some drug-store alternative options that give great results.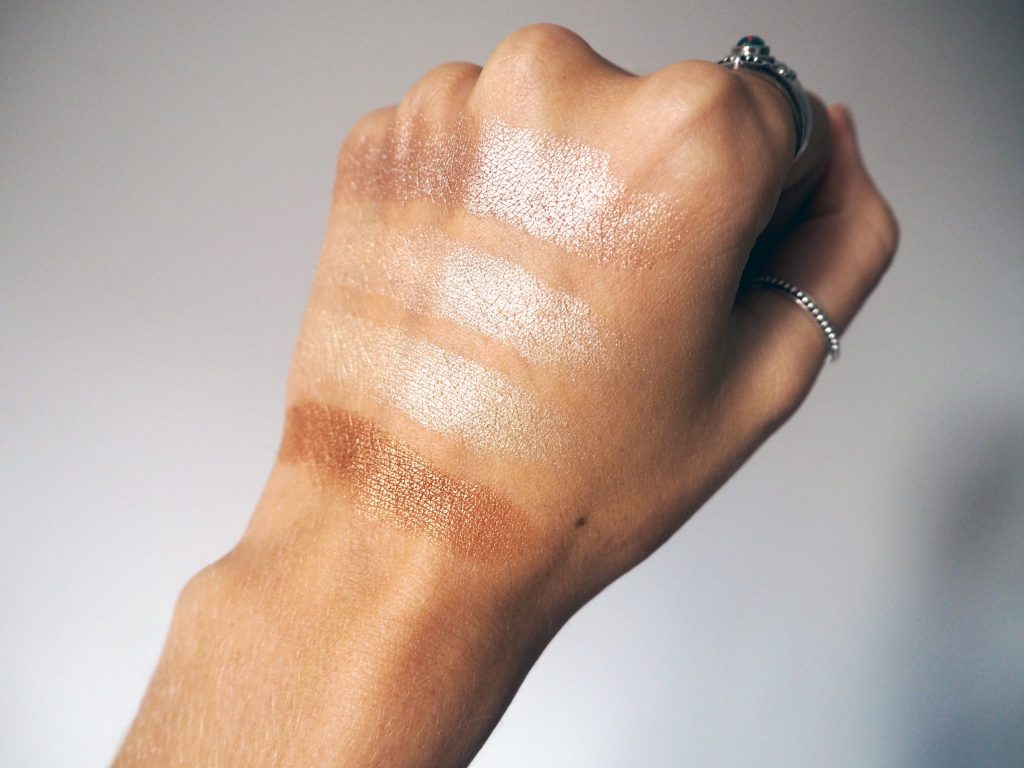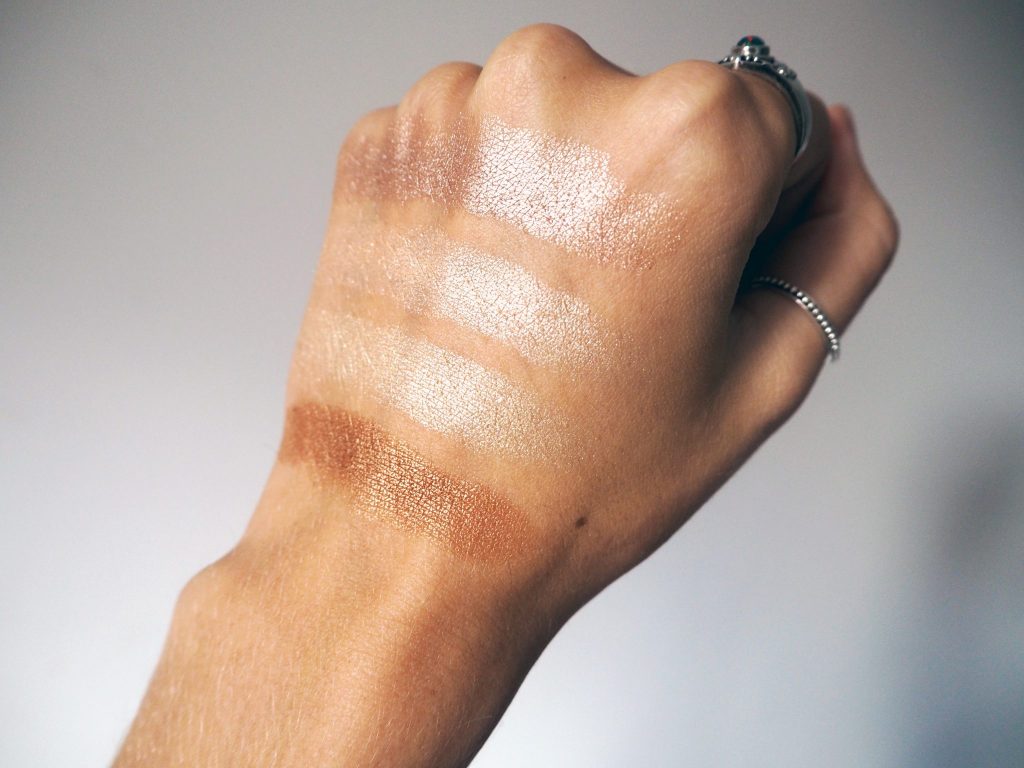 Anyway.. on to my happy ending! During one of my many trips to Sephora whilst I was in Canada/America this year, I spotted the newest glow palette on the ABH shelves – 'Sun Dipped'. It almost had me in a highlighter trance, as I spotted it gleaming from the entrance and was immediately drawn over. There was a tester palette open on the top so I gave it a swatch on my hand. As soon as I did this I put one straight in my basket without a second thought – you may have noticed it in my Sephora Haul post. The colours are amazing and the shimmer is just incredible. They give a lovely warm glow and there is a colour suitable for every skin tone. This is great as I can use all of the colours depending on my makeup look, whether I have a tan or if am feeling a little paler. I have actually been reaching for this the most out of all my highlighters the past few months, as it gives the perfect summer shimmer.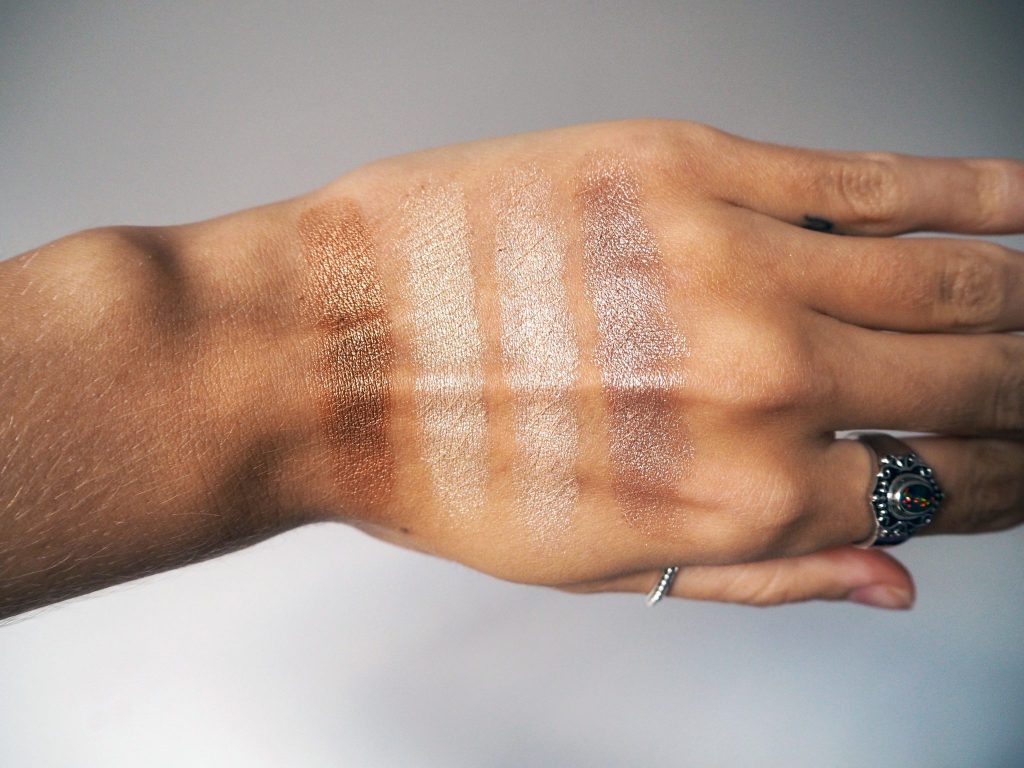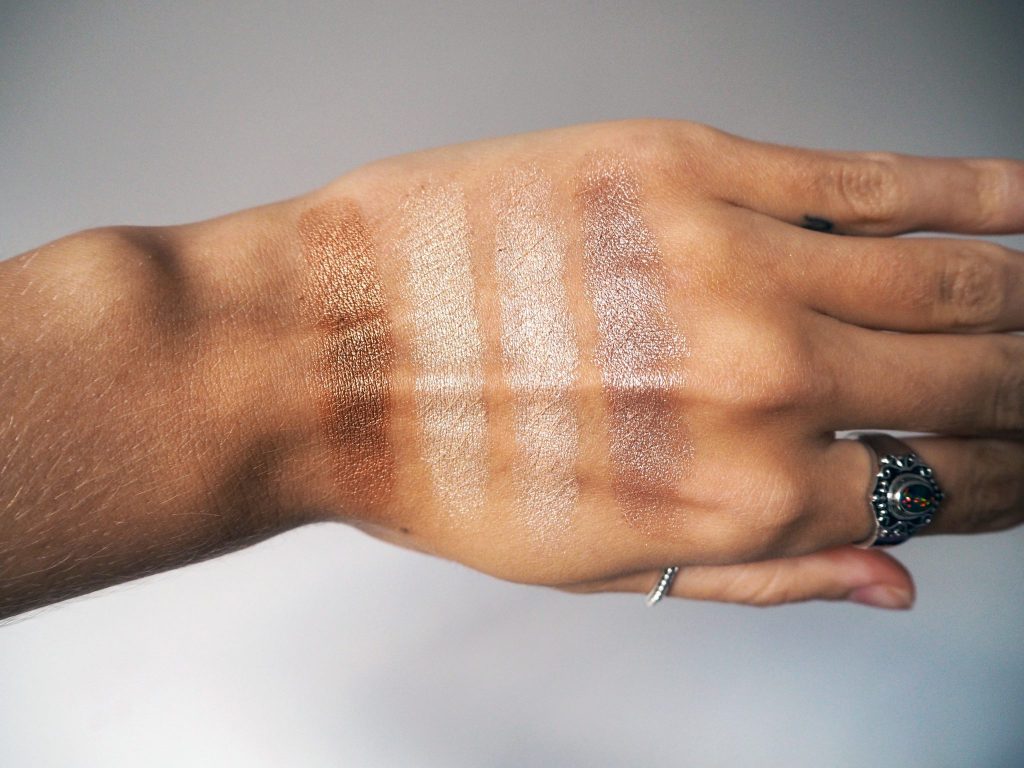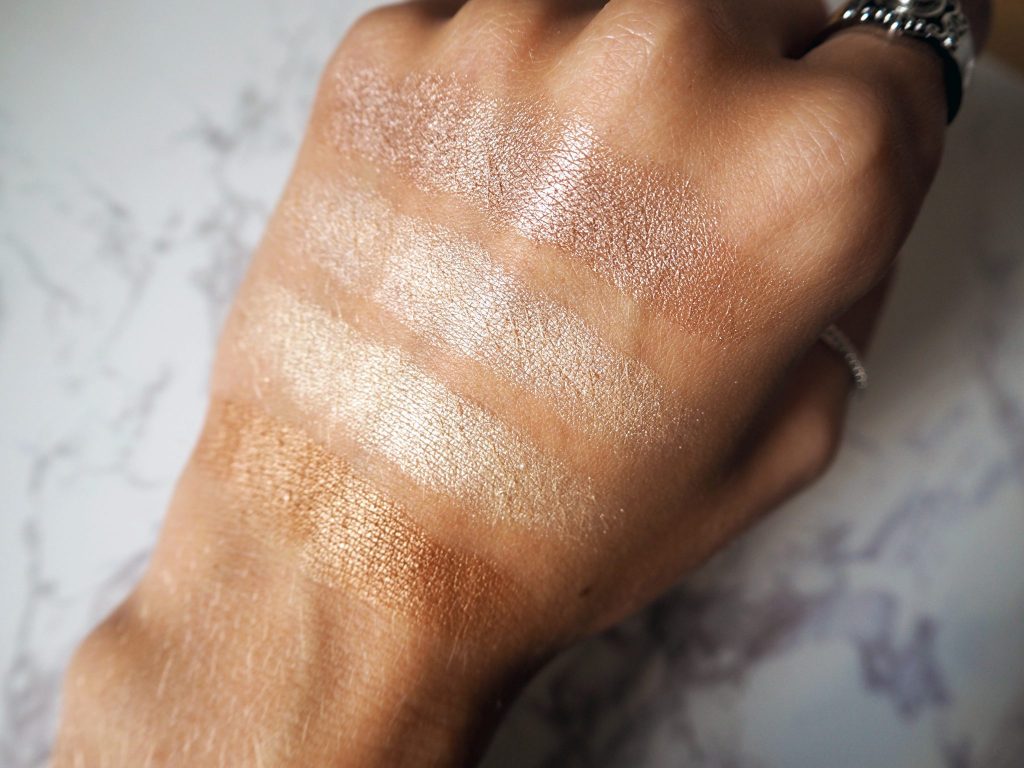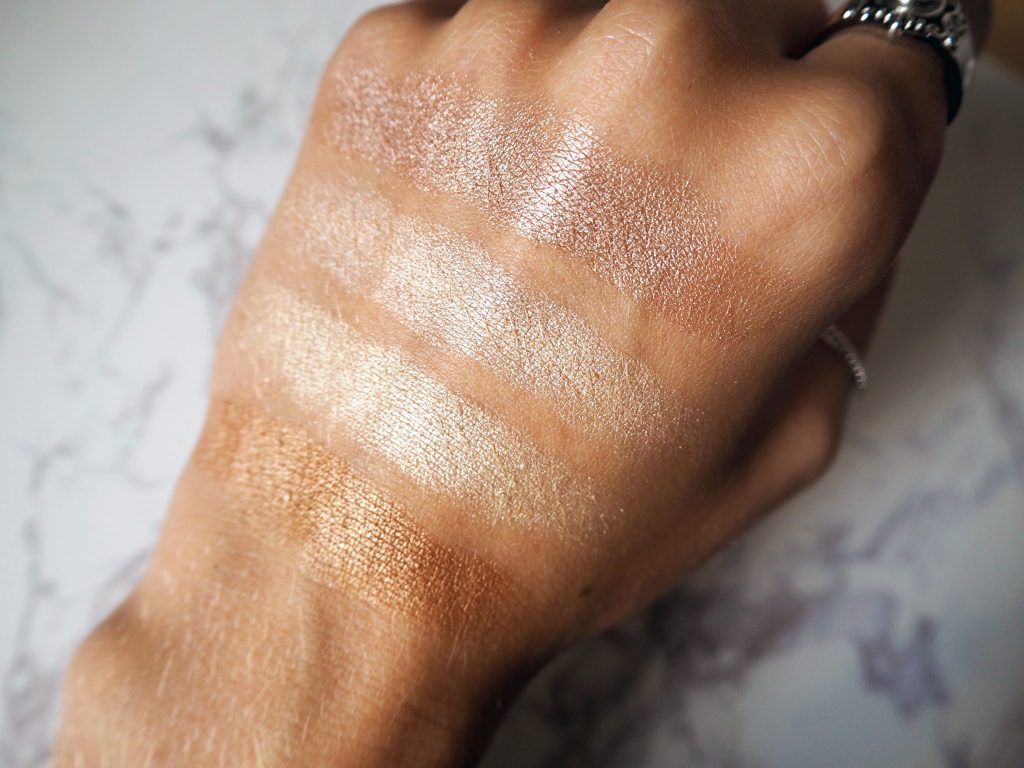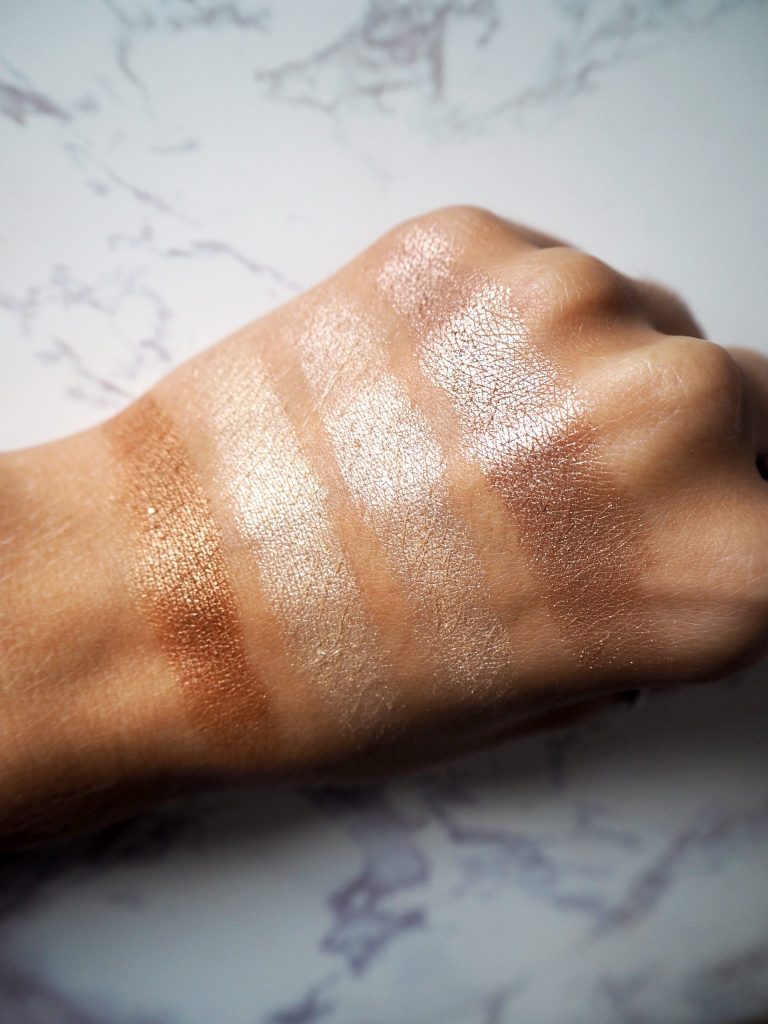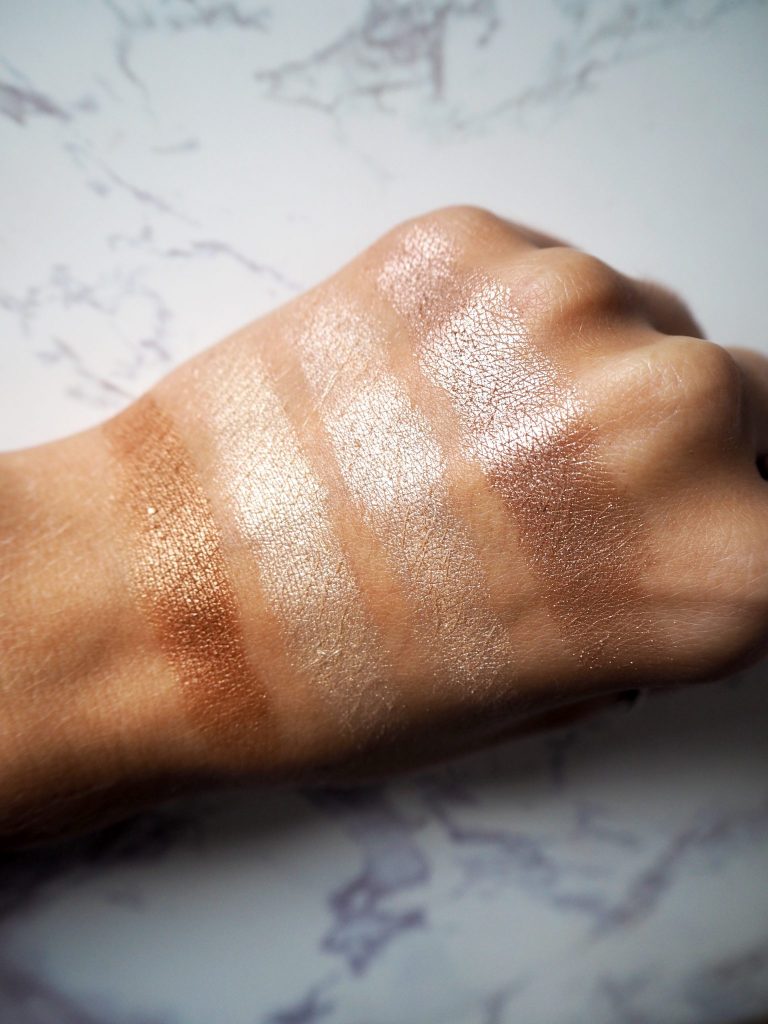 The shades are actually Inspired by the different phases of the sun's cycle which I think is such an awesome idea. Sun Dipped Glow Kit contains a gradually deepening gradient of shades to give varying finishes and suit all skin tones. The palette contains (from left to right):
Bronzed – A copper toned bronze.
Summer – A champagne tone with a white gold finish.
Moonstone – A peach with a pearl finish.
Tourmaline – A warm taupe with a rose gold finish.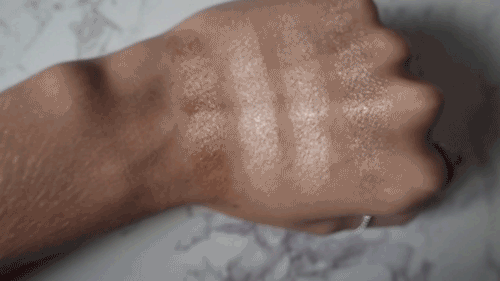 The product is intensely pigmented and the formula is super smooth and velvety. I seem to say this every time I discover a new product, but this has seriously gone to the top of my list, and if you are into highlight then this palette is a must. I have actually used this more than champagne pop (or any other highlighter for that matter) this year, and it has quickly become my go-to weekend and evening highlight.
You can get it in the UK here and here for £39.
You can get it in the US here for $40.
Have you tried this or any of the other glow palettes? Have you ever fallen for a bad eBay copy like I did? Let me know in the comments below!
LL x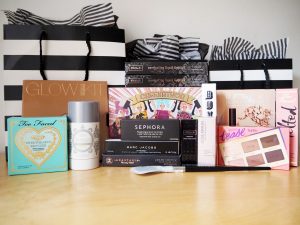 Check out what else I got in my Sephora Haul here.