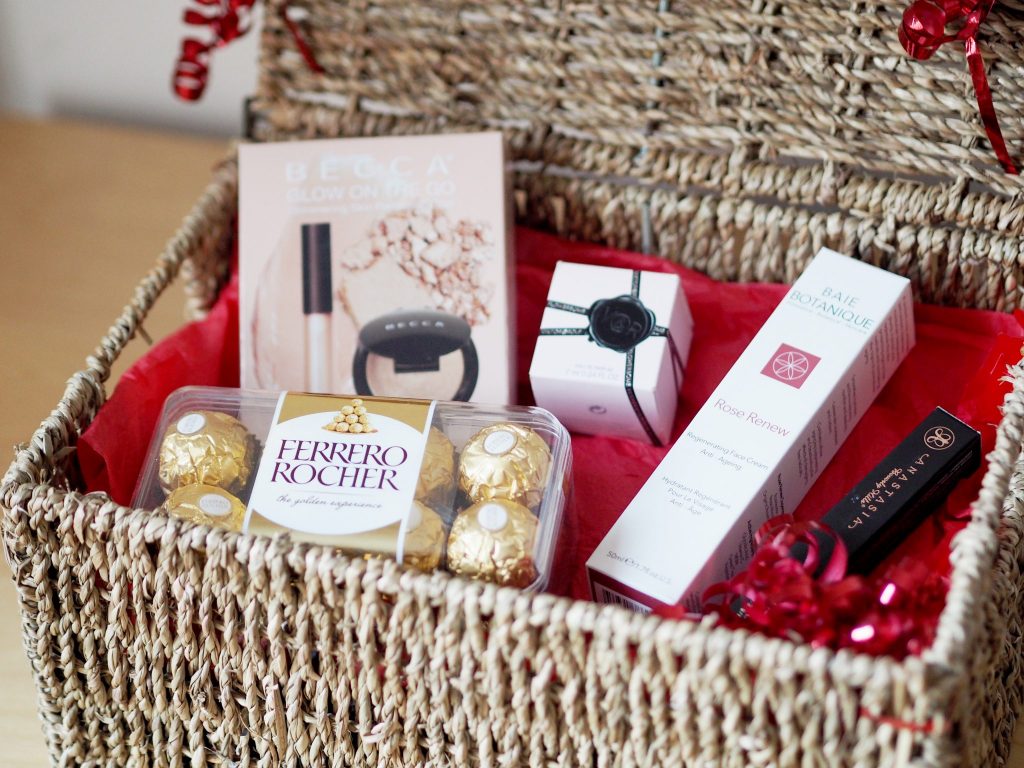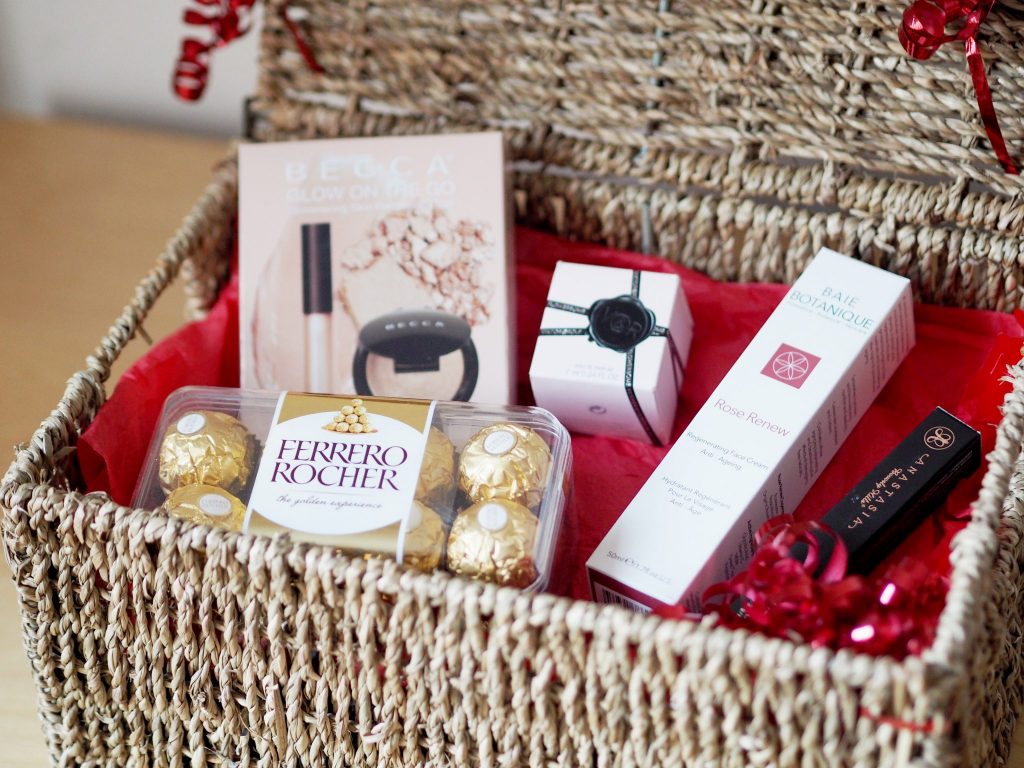 For the past few years I have been super organised each Christmas, always having finished well in advance and just picking up little extras in the weeks leading up to the event. I have been told (and also like to think) that I am a master present buyer, always coming up with fun and different ideas for my family and loved ones, and even buying presents and finding items for others to give to their friends and family.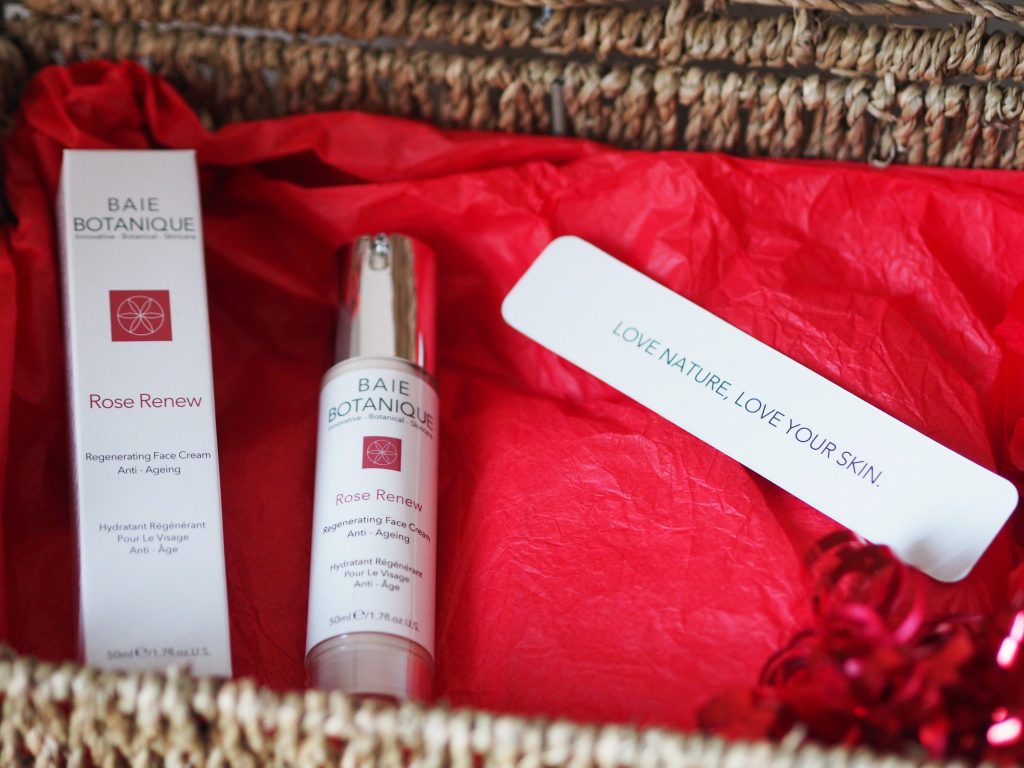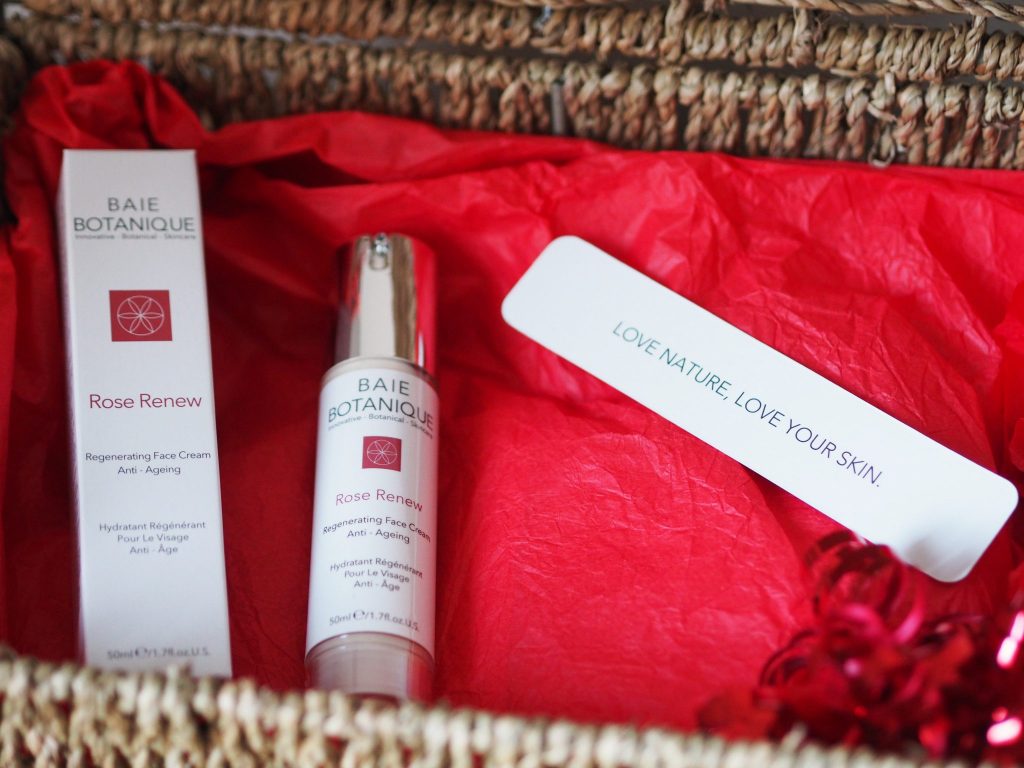 This year I thought it would be great to share some of my ideas with you guys, and hopefully give you some inspiration for your Christmas shopping. I have been working with Baie Botanique to showcase some of their wonderful products and gifting ideas for the ladies, and decided to put together a little hamper of Christmas treats.
I love creating hampers, and they are the perfect present if you can't quite think of a main gift for someone; you can fill them with all sorts of treats and they are flexible to fit every budget, so you can tailor them for whoever and whatever you like.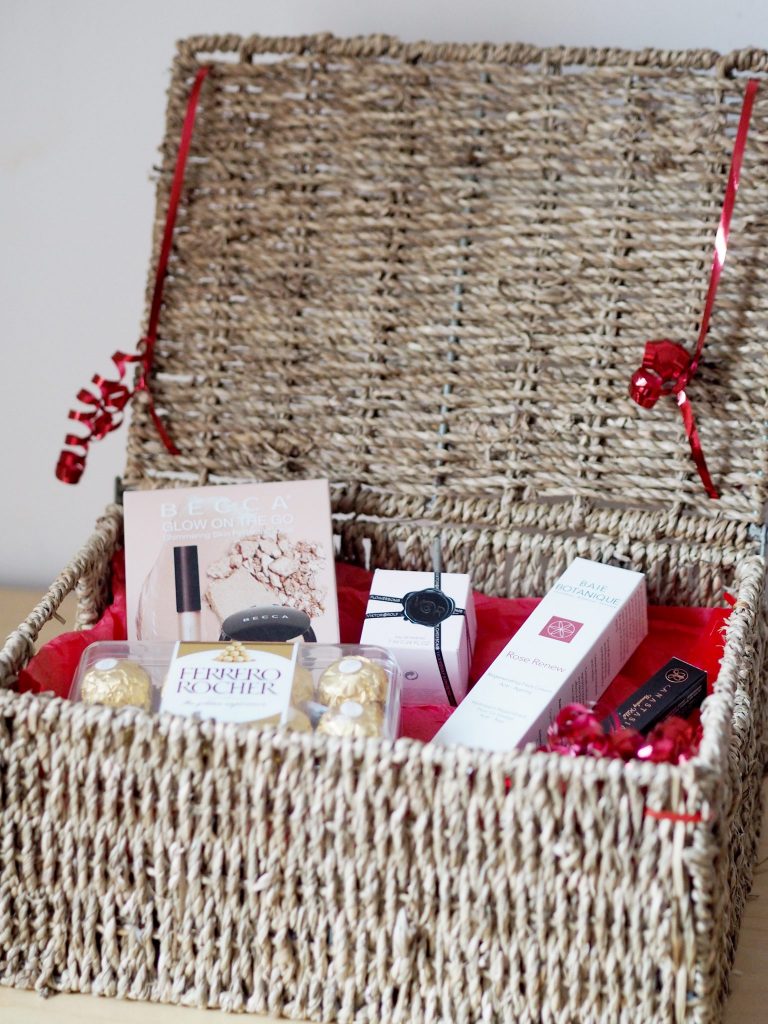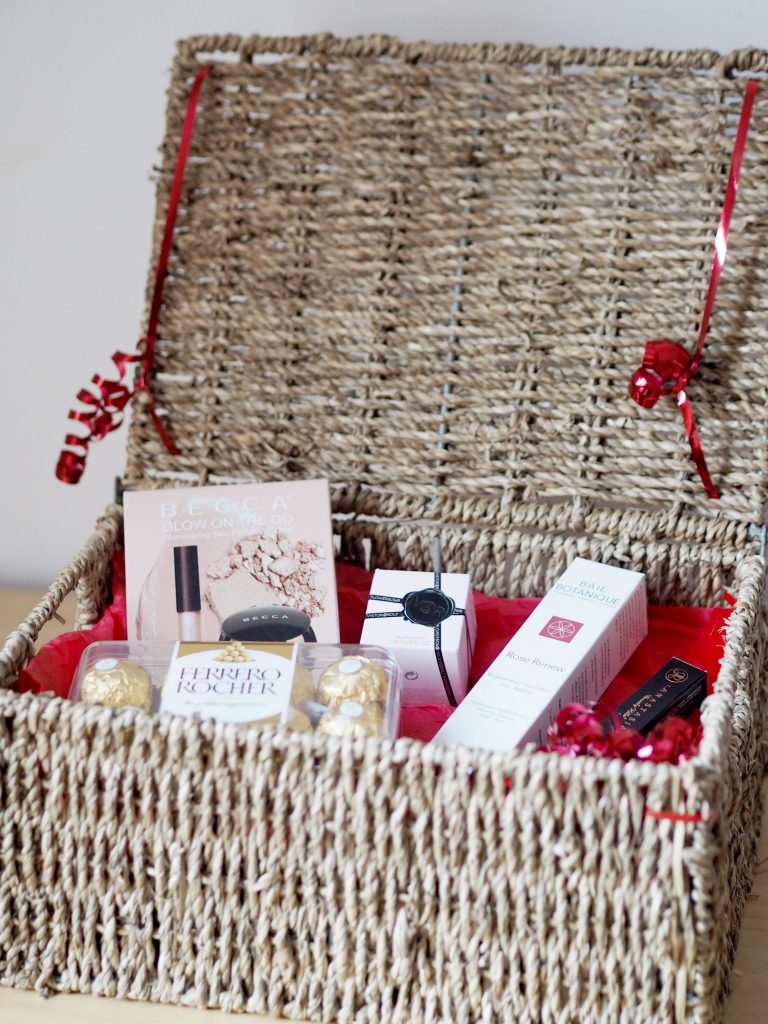 For this hamper I decided to create my very own beauty box. These are huge in the market now, and so many brands offer sample sizes and miniatures for you to try so this is a perfect gift for those with a makeup and beauty product obsession. You can, of course, tailor this to specific tastes and people's preferences, but I kept this one quite neutral. It contains a little bit of everything in there to cover all products and suit all tastes, and I would proudly give this to my mum, my friends and any loved one who is into makeup and skincare.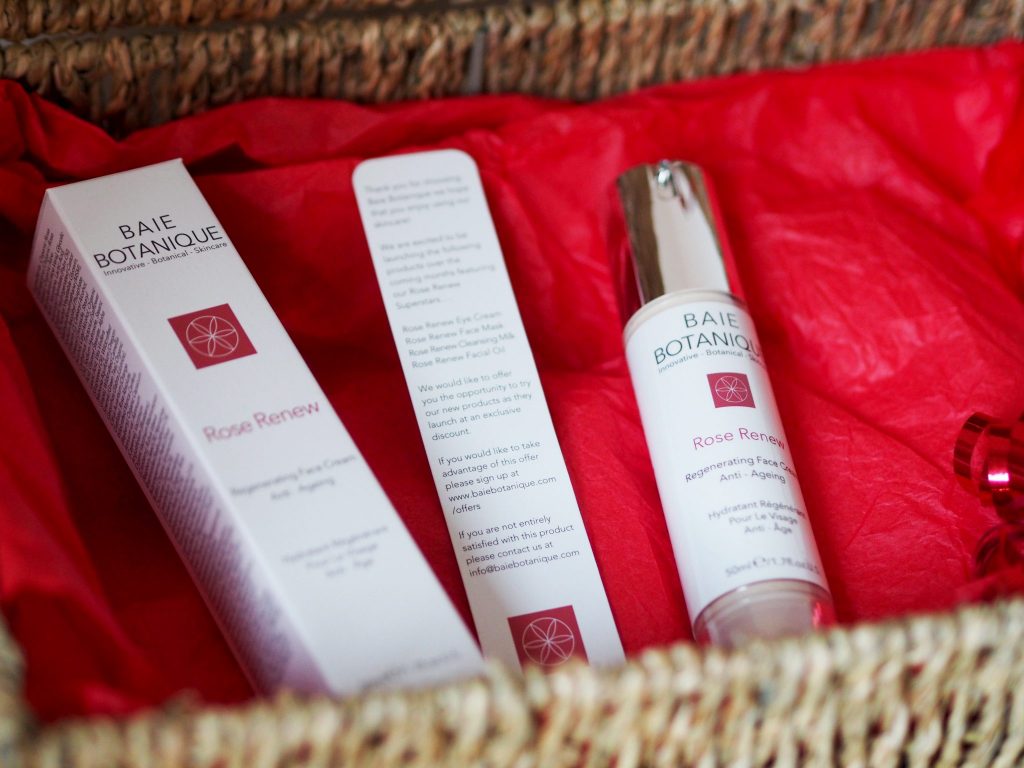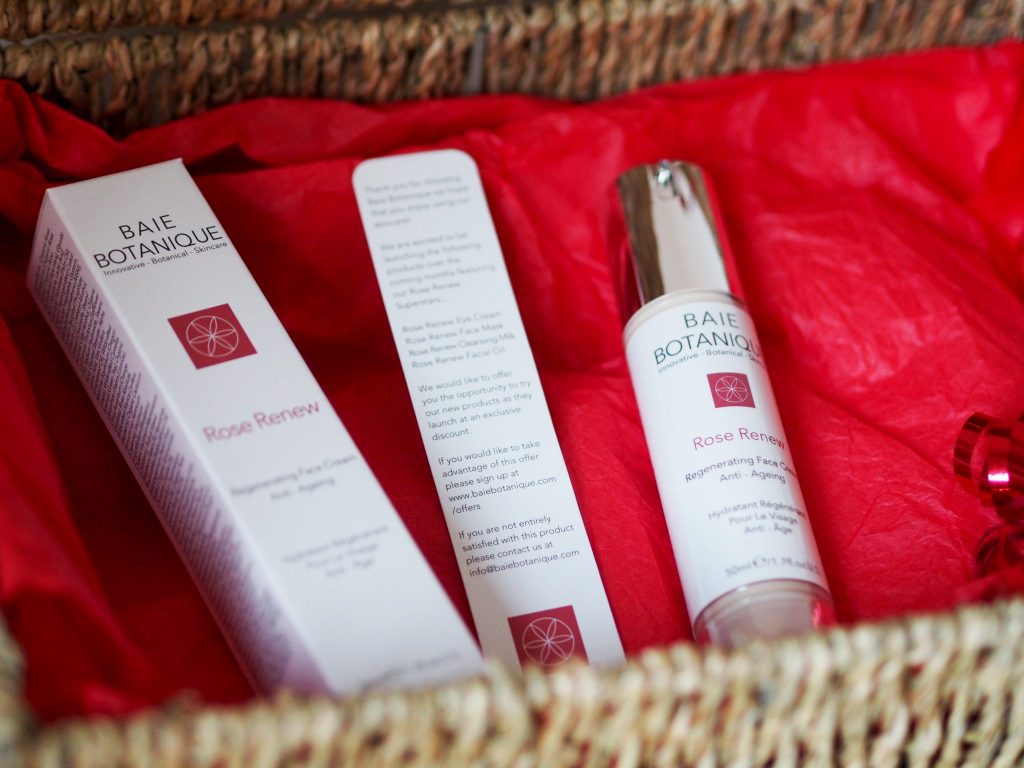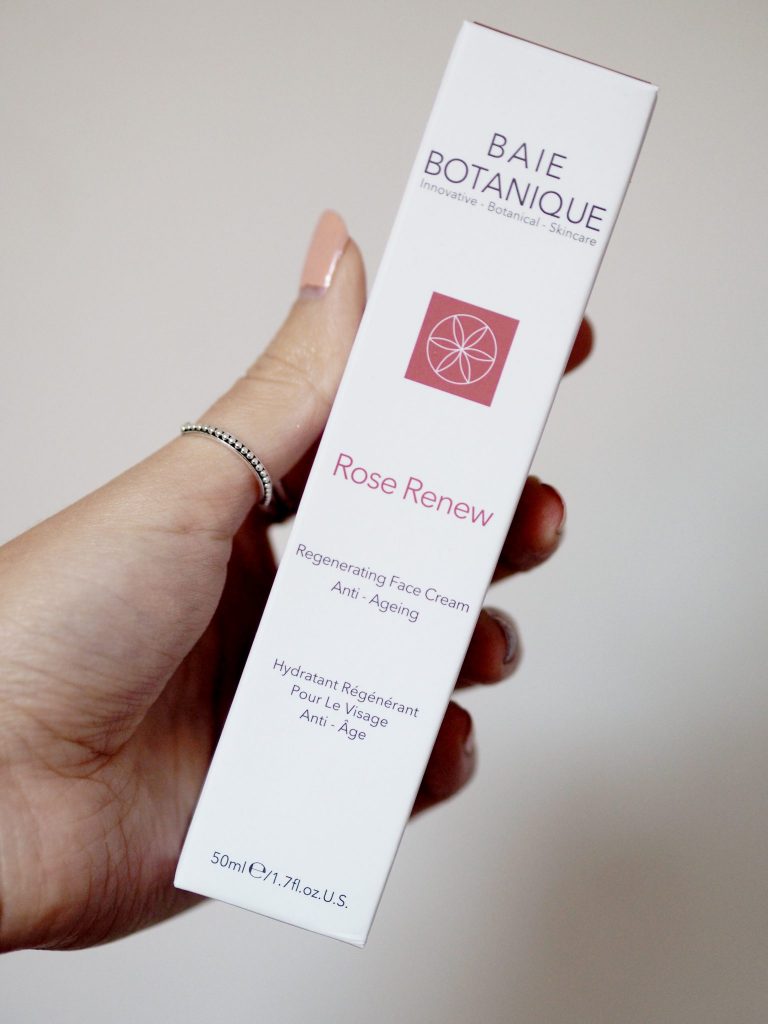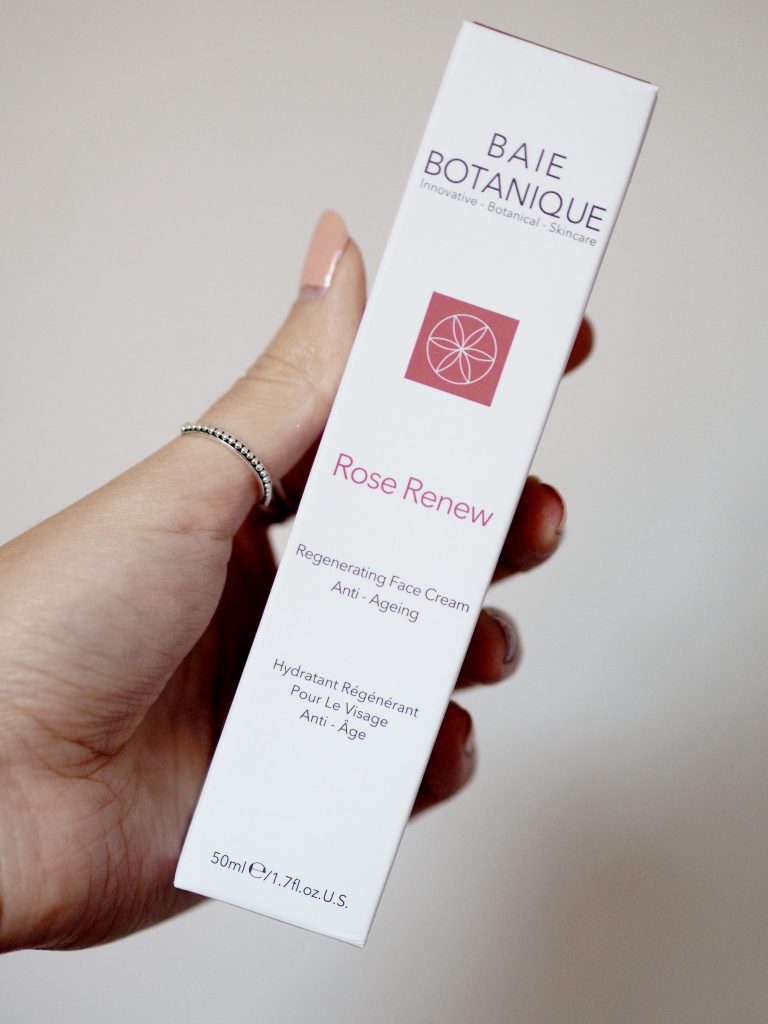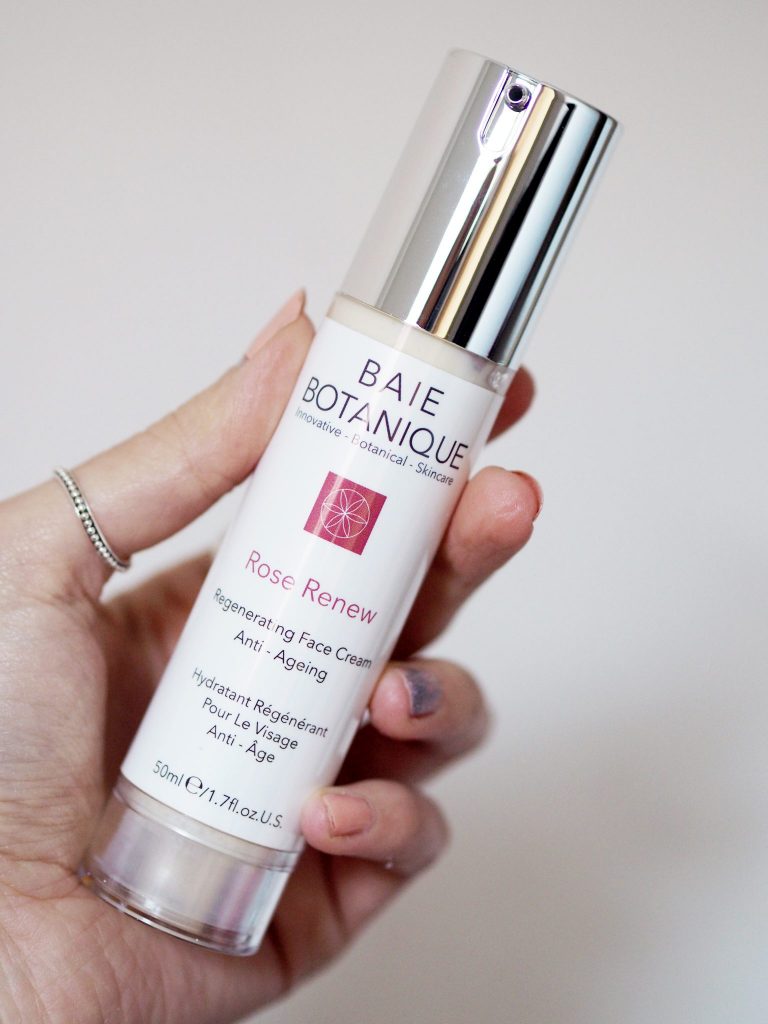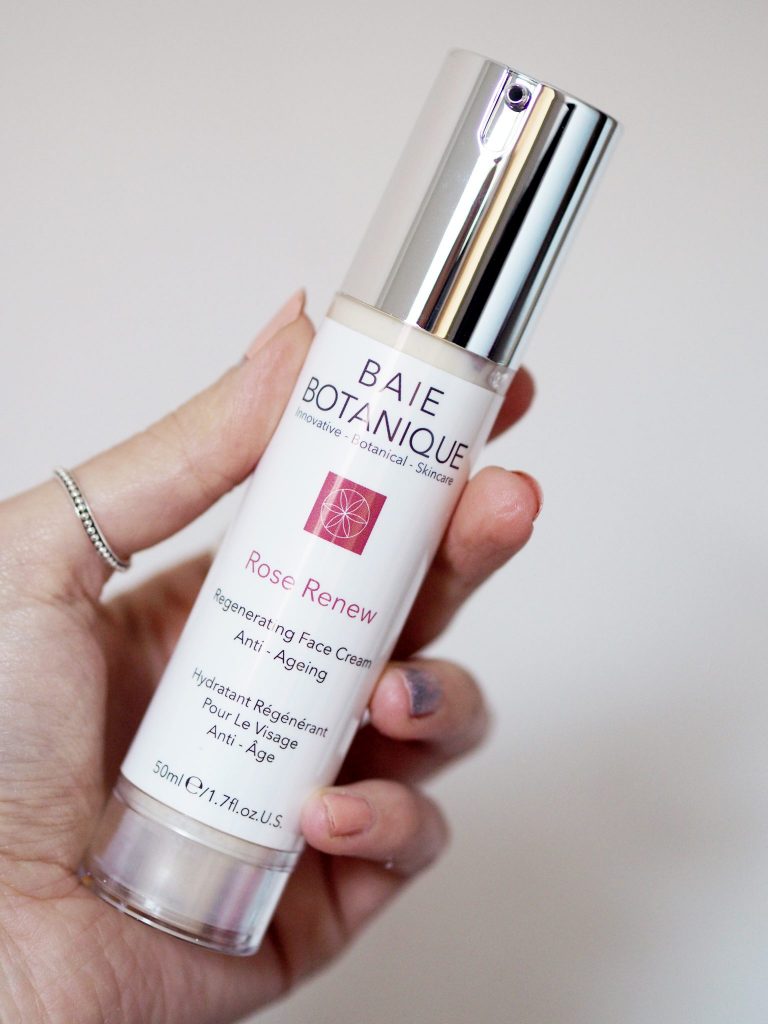 Let's start with the main item in my hamper – the Baie Botanique Rose Renew Regenerating Face Cream. The market for natural and organic products is definitely growing, with many people looking to use these in their day-to-day routine as much as possible. This is a rose enriched anti-oxidant treatment moisturiser designed to plump, hydrate and replenish the skin, protecting against free radicals and combating the signs of premature ageing. I love the smell of this, and it feels lovely and luxurious on your skin. The packaging is gorgeous too, and would make a great gift for anyone who loves skincare and beauty products. A must-have for beauty enthusiasts and anyone who loves the scent of rose.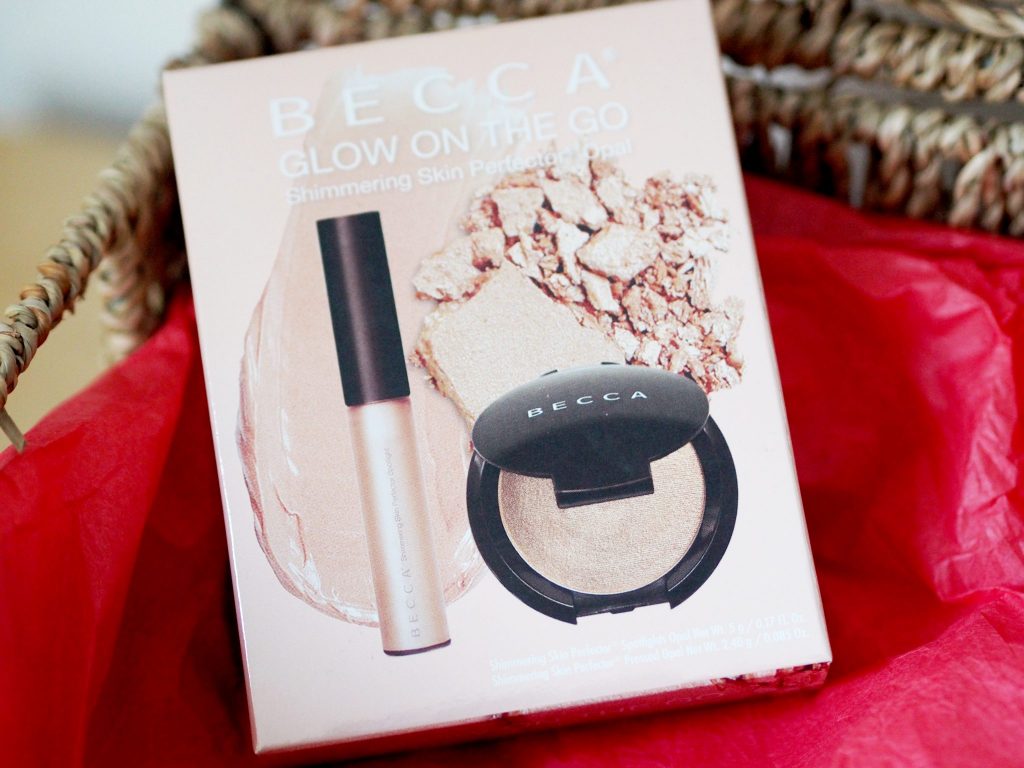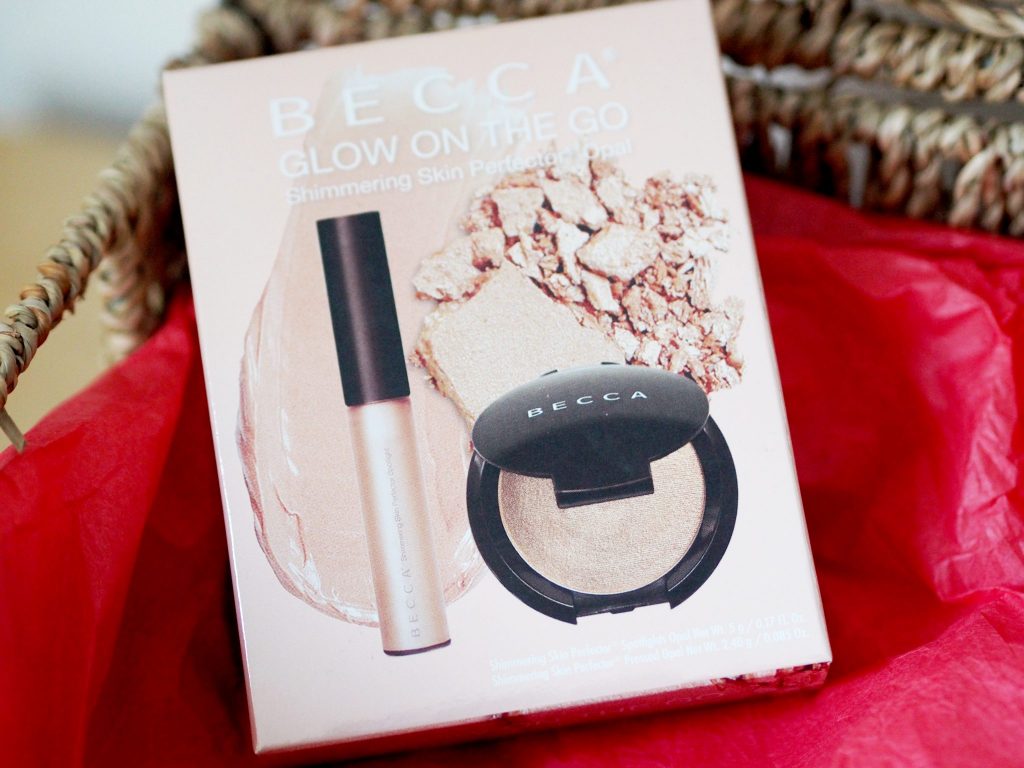 Next up is a product I just couldn't not include; highlighter. The makeup star of the past year (probably two), and one of my favourite items in my makeup bag. This is a super cute sample size of two Becca highlight products that I picked up from Sephora. It is a perfect stocking filler or hamper treat, and great for those who haven't tried it, or for a handy handbag glow on the go!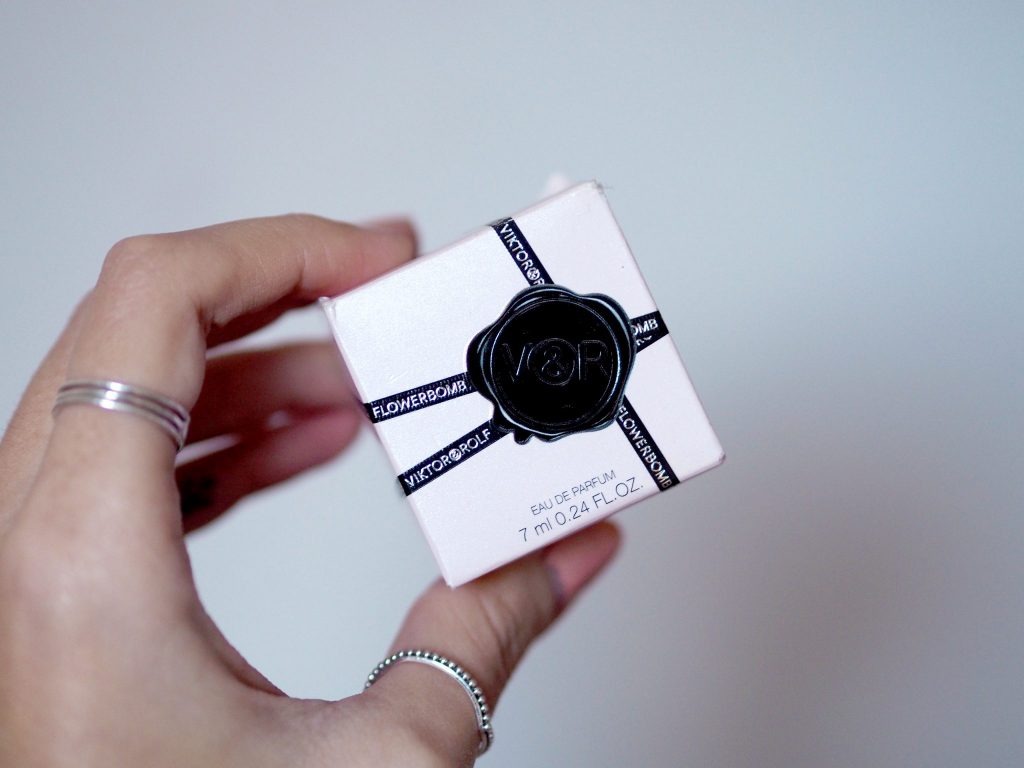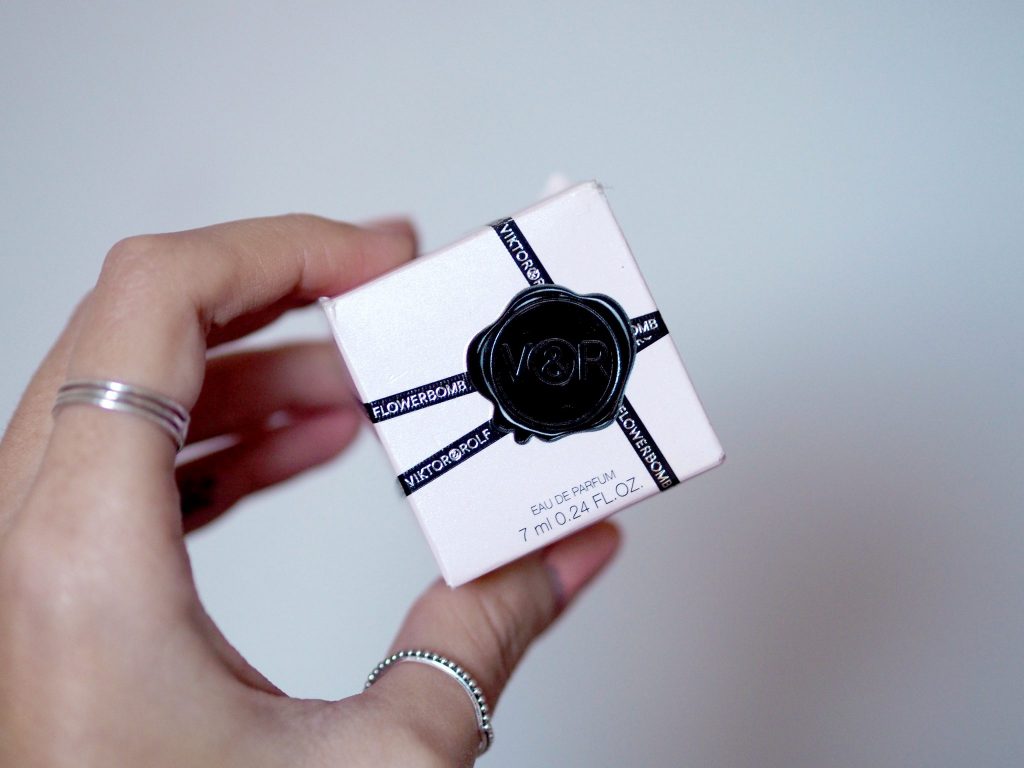 My all time favourite perfume – Viktor and Rolf 'Flowerbomb', in the cutest miniature form. Perfume can be an expensive gift, and unless you know someone's taste really well, or are repeat buying a favourite scent, it can be a risk to spend upwards of £50 on a perfume set when the recipient may not enjoy it. Miniatures are a great solution to this; you pay a fraction of the price for a cute sample that is perfect for trips away, handbag essentials, or just to test out the scent – they are a great hamper goodie for anyone.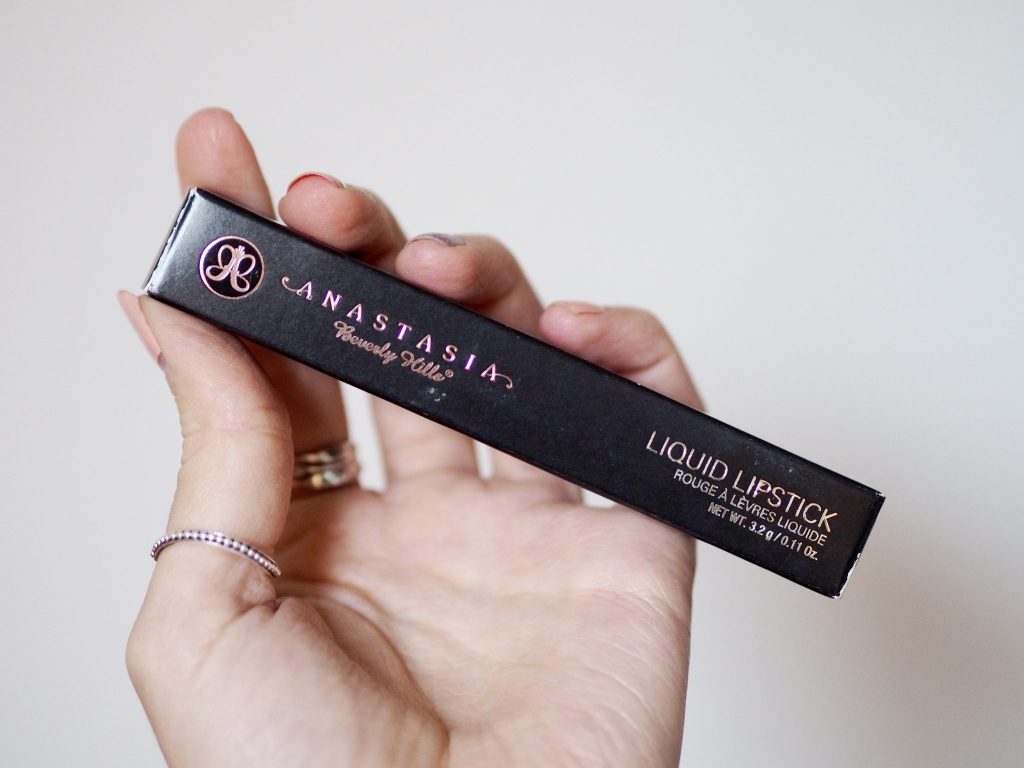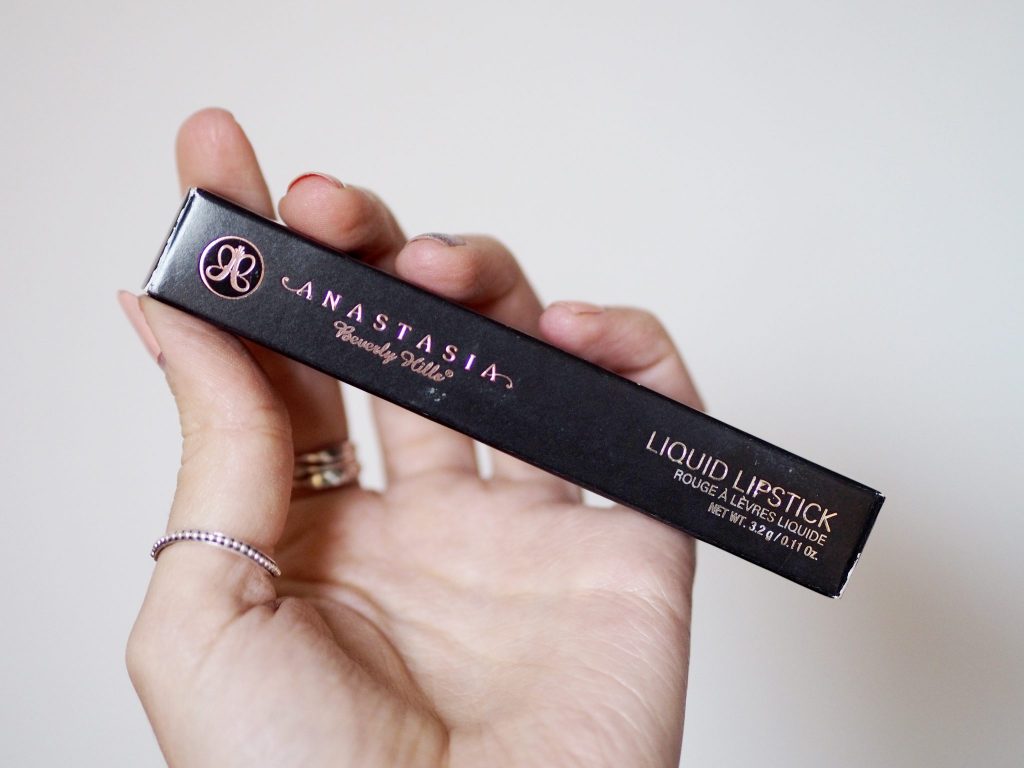 Something for the lips – you can't go wrong with a lipstick, gloss or balm. For this hamper I decided to add a gorgeous autumnal liquid lipstick from Anastasia Beverly Hills, in the colour 'Sangria'. It is a beautiful berry colour which I have been loving with my autumn/winter wardrobe. Of course there are thousands of lip products you could choose from depending on who you are giving the beauty box to, and what your budget is.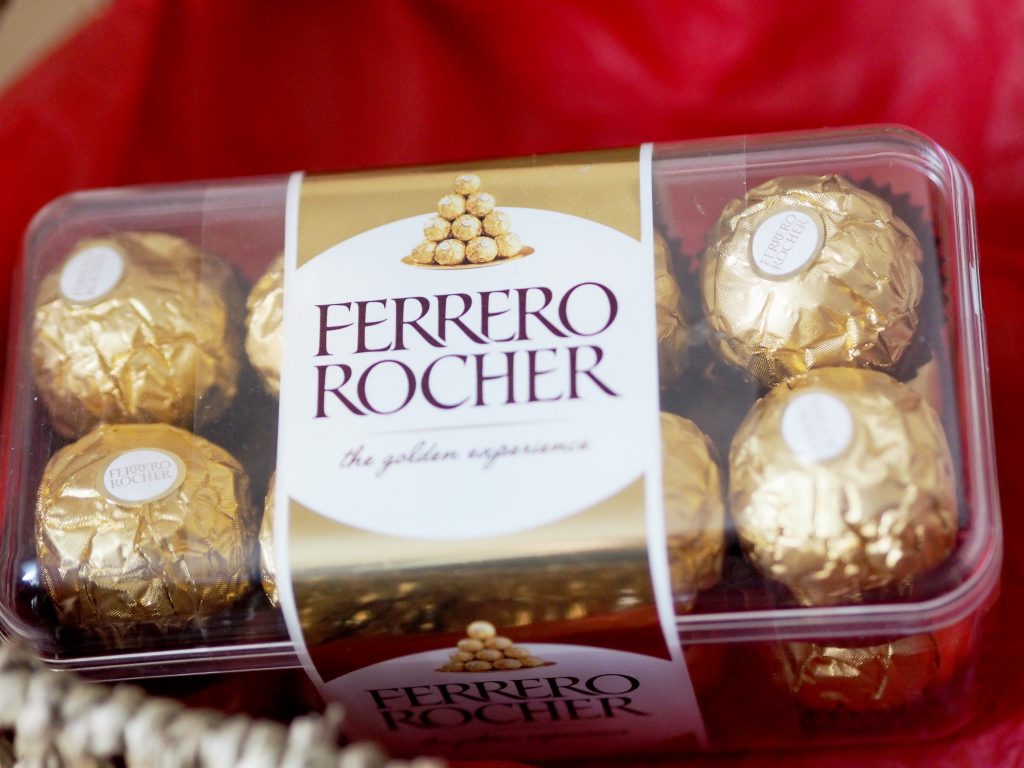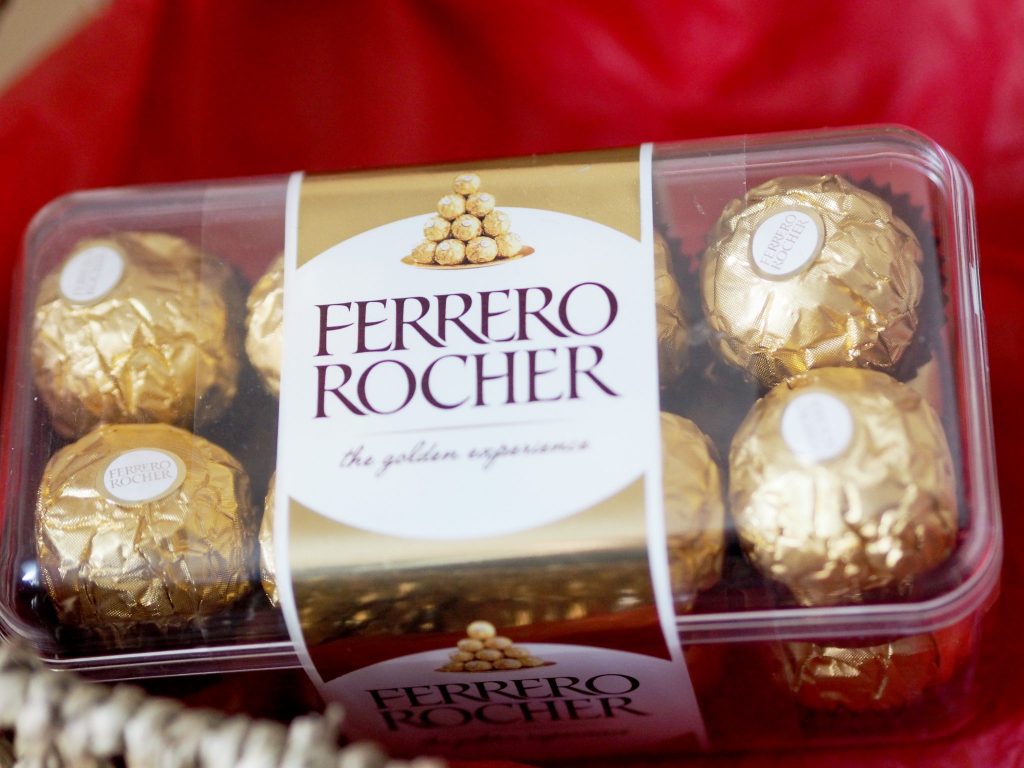 And to complete the box, it wouldn't be a hamper without some chocolate would it? Everyone loves to indulge a little at christmas, so adding some festive treats or favourites chocolates is the perfect way to finish off a hamper. You could also add or substitute this for a favourite tipple, or a quirky box of tea or coffee.
Hampers are so great as you can really tailor them to someone's personality and the things they love. They are such a great way of showing someone you appreciate them, and you can get really creative with what you include.
Do you have any other hamper ideas? Let me know what you thought of this in the comments below!
LL x
*Some of these items were gifted to me – all opinions are my own.