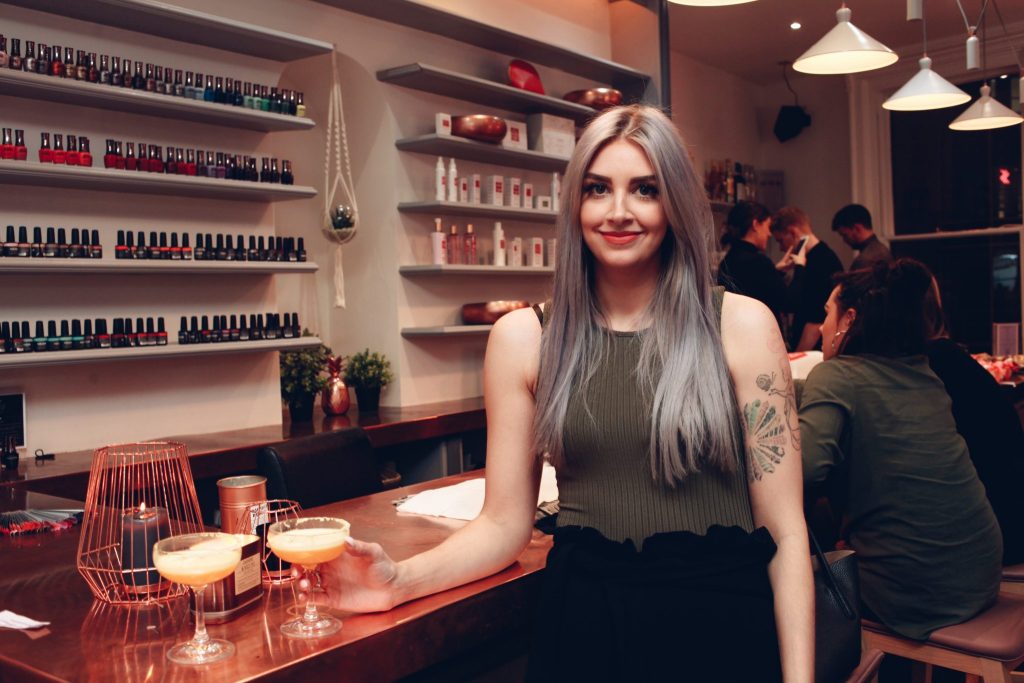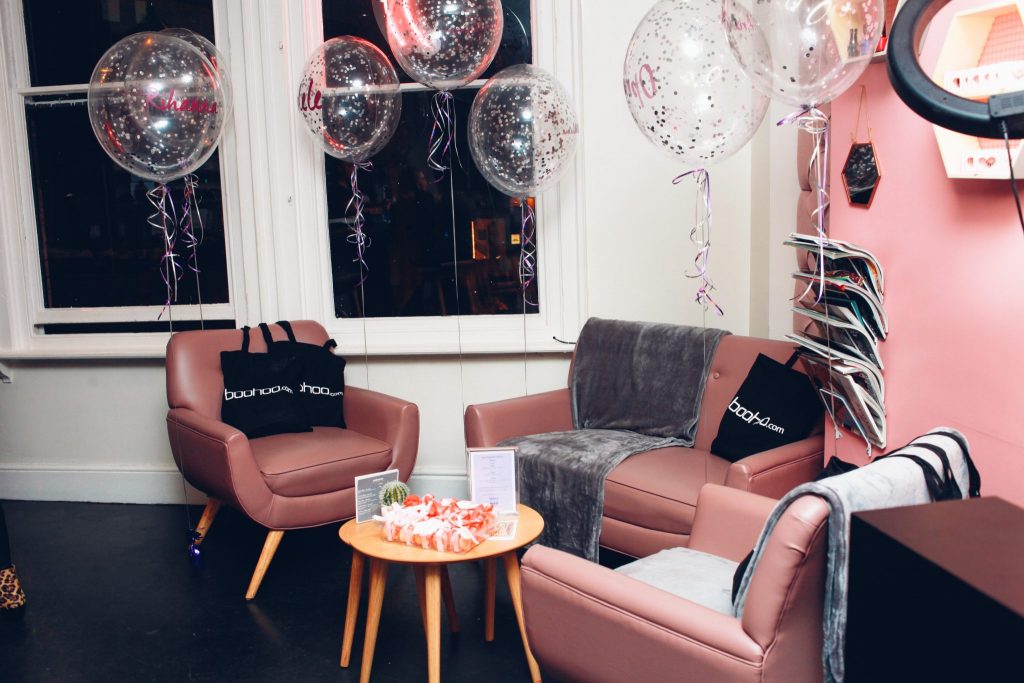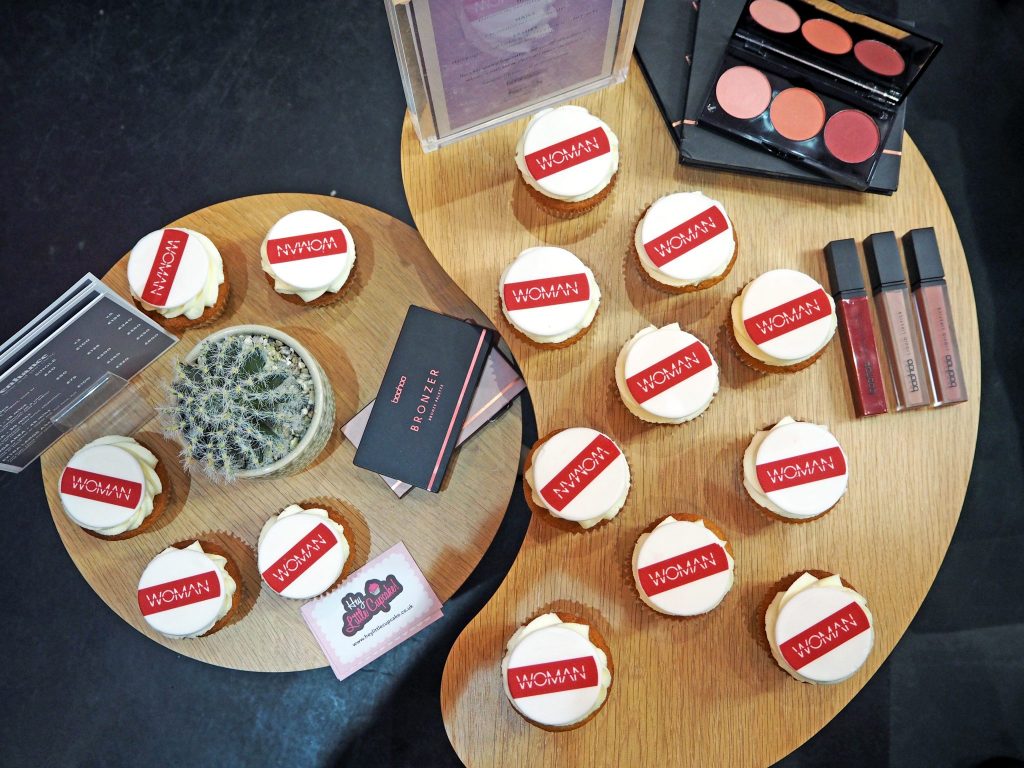 I'm sure you will have noticed that last Thursday was International Women's Day (if you didn't, where were you?!) or IWD for short. I actually don't think I've ever known IWD to be so hugely celebrated before, at least not here in Manchester, and my social feeds were filled with powerful messages, celebrations of femininity, and women empowering and uplifting each other. Writing this paragraph, I immediately realised that actually this is what my feed should look like every single day, not just one day a year; but none the less, it was amazing to see so many lovely ladies coming together to celebrate themselves and what they stand for.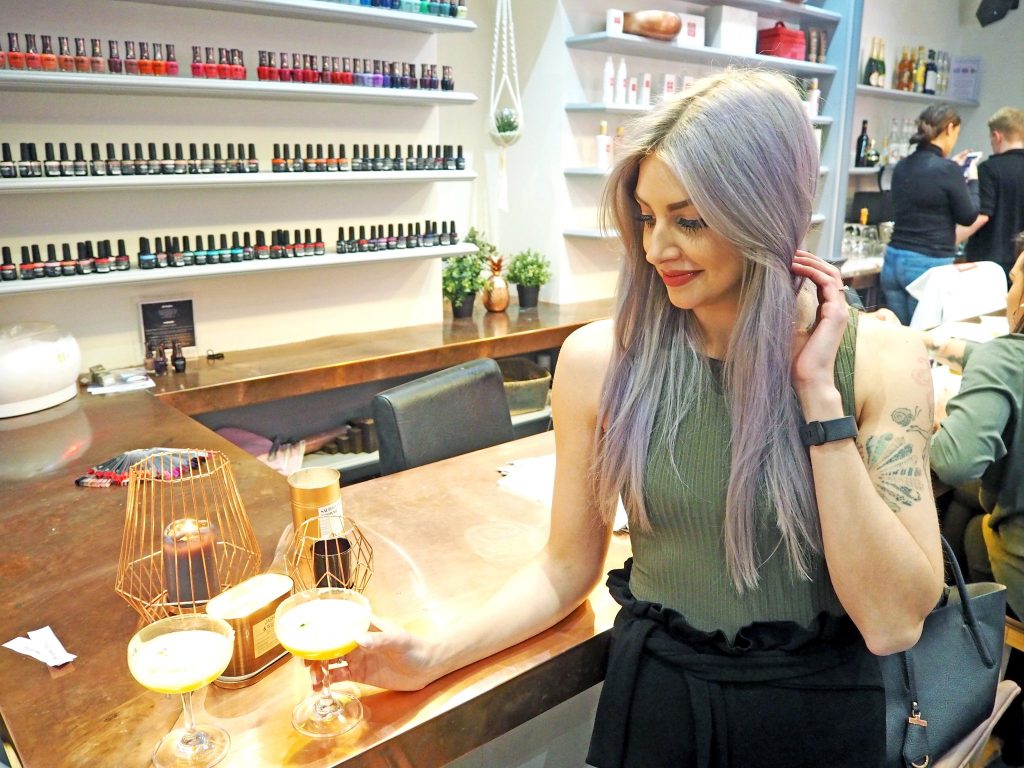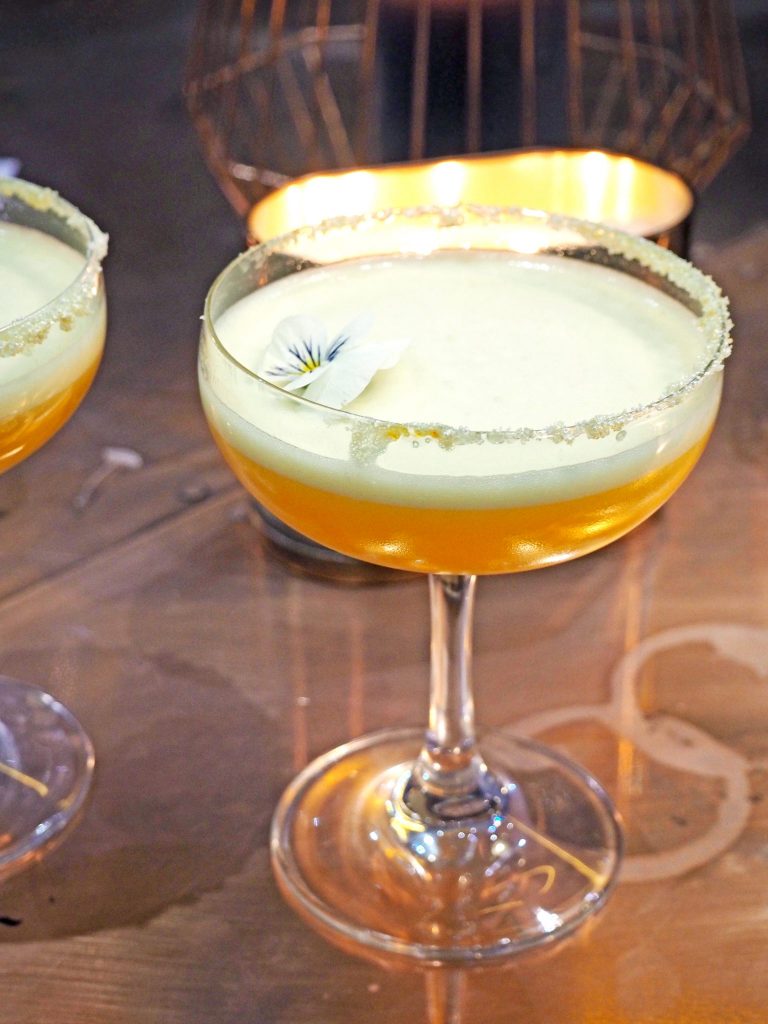 To celebrate International Women's Day, some of the girl bosses over at Boohoo were holding an event at the amazing Barnit Salon in Manchester – situated just next to the town hall, the salon offers all of the usual treatments, and then some. I quickly spotted Barnit thanks to the bright pink neon lettering illuminating the building and setting it apart from the darker venues on the street. Upon entry it looks perfectly normal – a salon with a few chairs and mirrors, but we were pointed in the direction of the back door to head up to the event. Upstairs they have a nail bar, which also doubles up as an actual bar! Yes – you read that right. An actual bar that serves cocktails, whilst you are being pampered. Quite literally one of the best ideas I've ever heard. They also offer lash and brow treatments, facials, massages, laser hair removal, permanent makeup, botox, and a tonne more treatments – what more does a girl need in one salon?!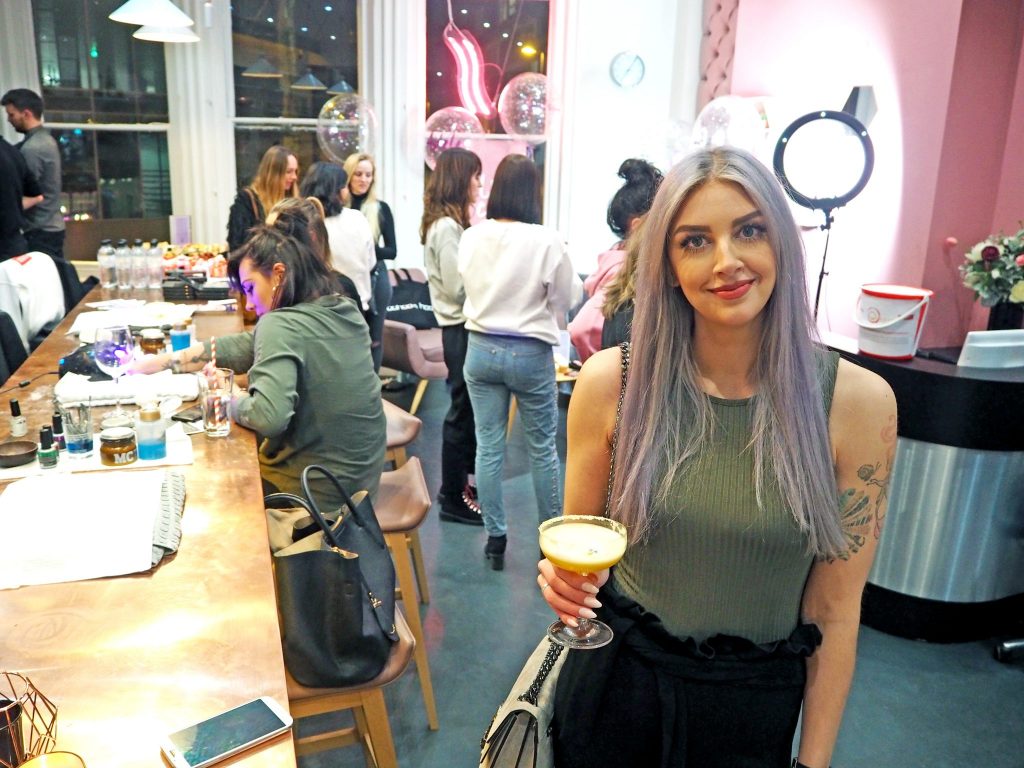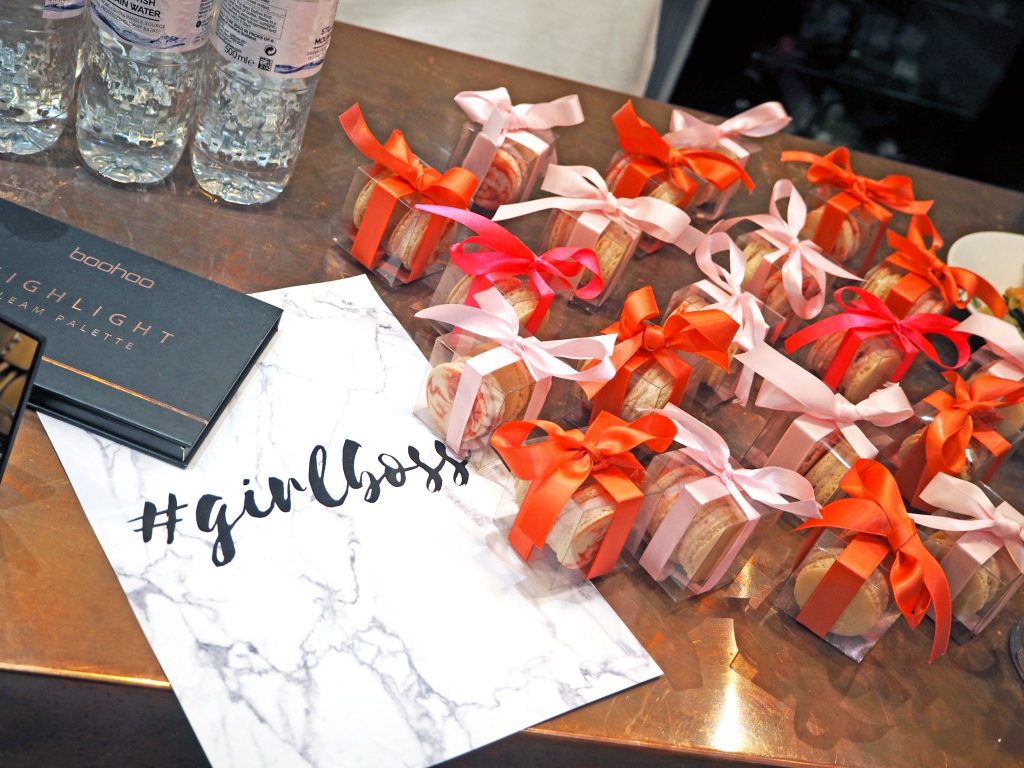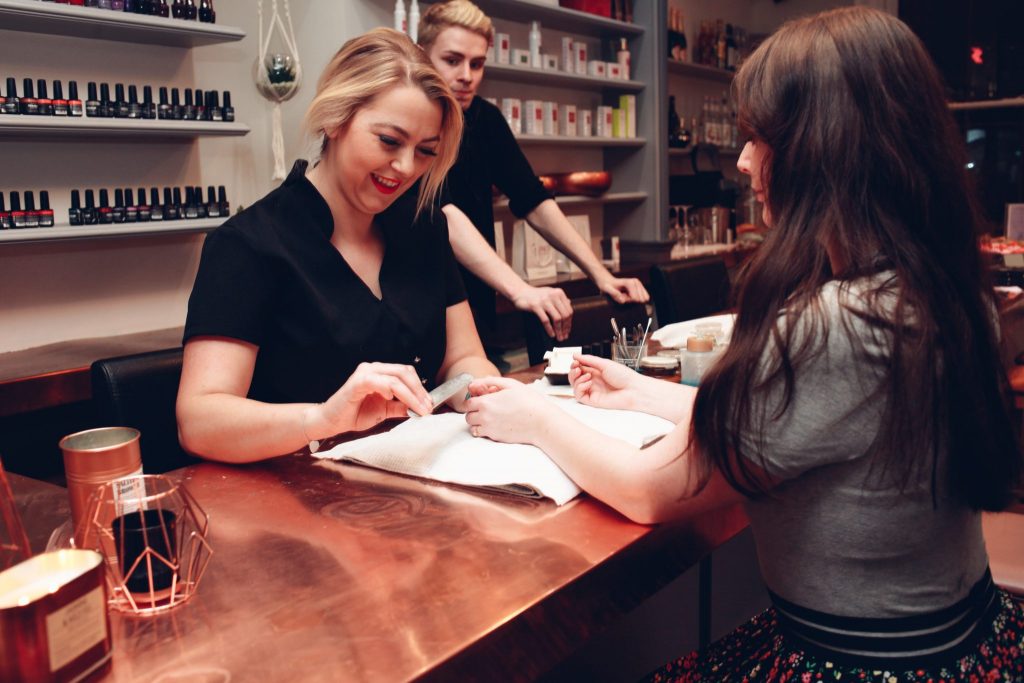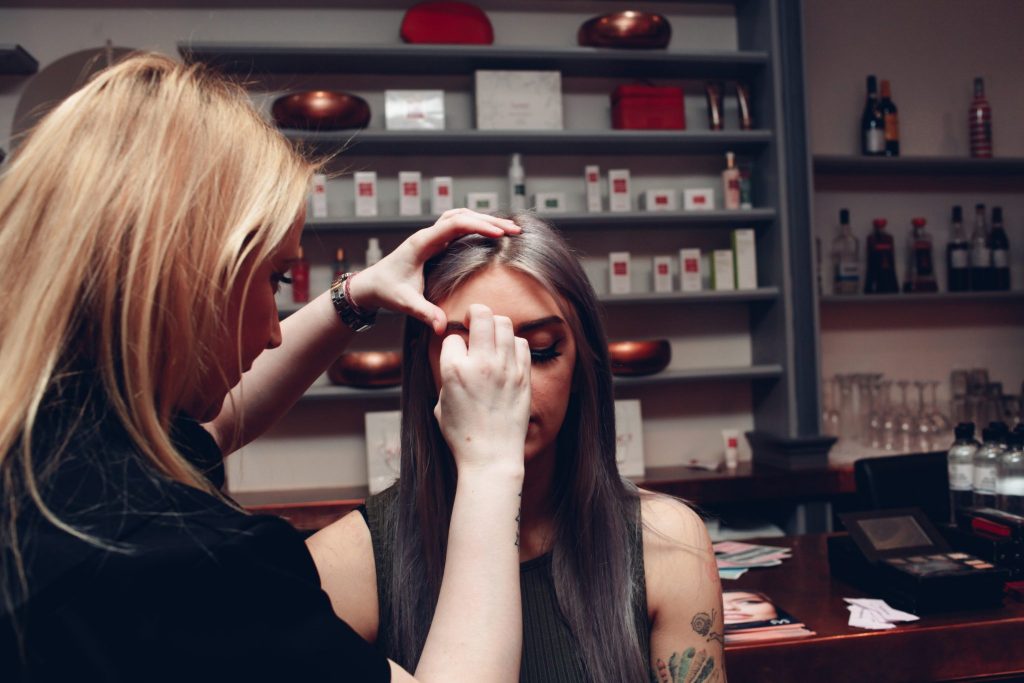 The venue was littered with empowering posters and helium balloons showcasing the names of all our favourite girl bosses and female idols including Michella Obama, Adele and Victoria Beckham, to name a few. There were also cute personalised cupcakes from Hey! Little Cupcake (I actually used to be Head Baker here years ago!) and super cute macarons from Baked with Love MCR, interspersed with some of the fab Boohoo beauty range for us to try and take home.
Boohoo invited us to take along one of our fave women, so I took one of my best ladies Meg, and we were quickly chatting and mingling, and handed one of the cocktails that Barnit had created especially for the event – the 'Boo Woo'; a delicious vodka based cocktail that tasted like a solero and was garnished with an edible flower – summer in a glass! Barnit were offering everyone a hair treatment, as well as either a nail or lash treatment. I am loving false lashes at the moment so I hopped straight in the lash chair and had some Doll Beauty lashes applied by one of the beauty team, who applied them in minutes and so easily, unlike my own faffy applications at home (although I am just about beginning to master the art).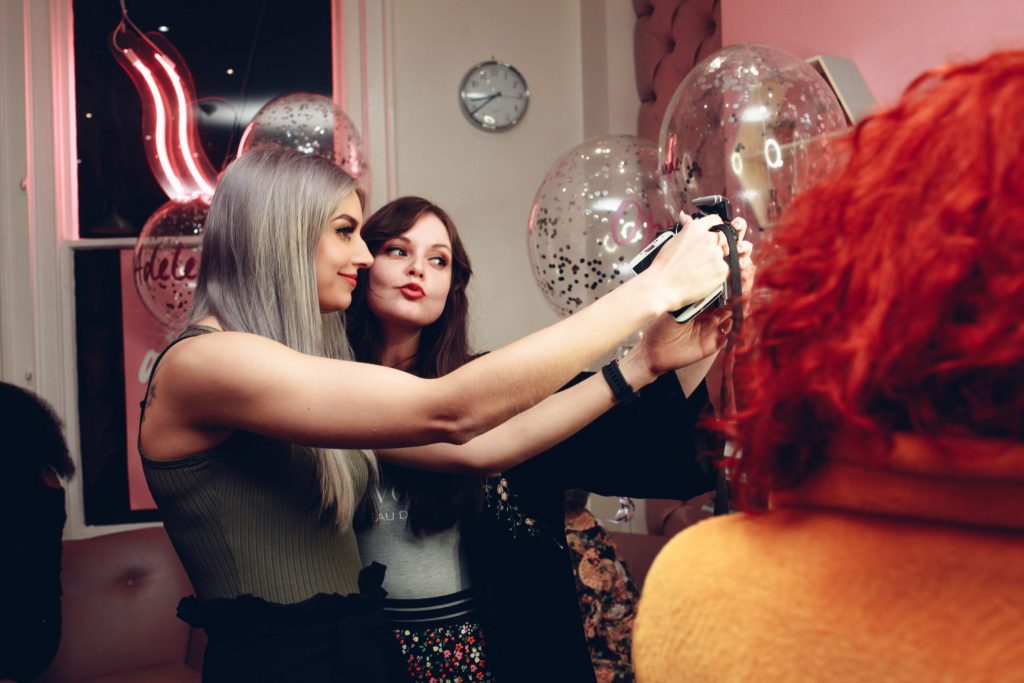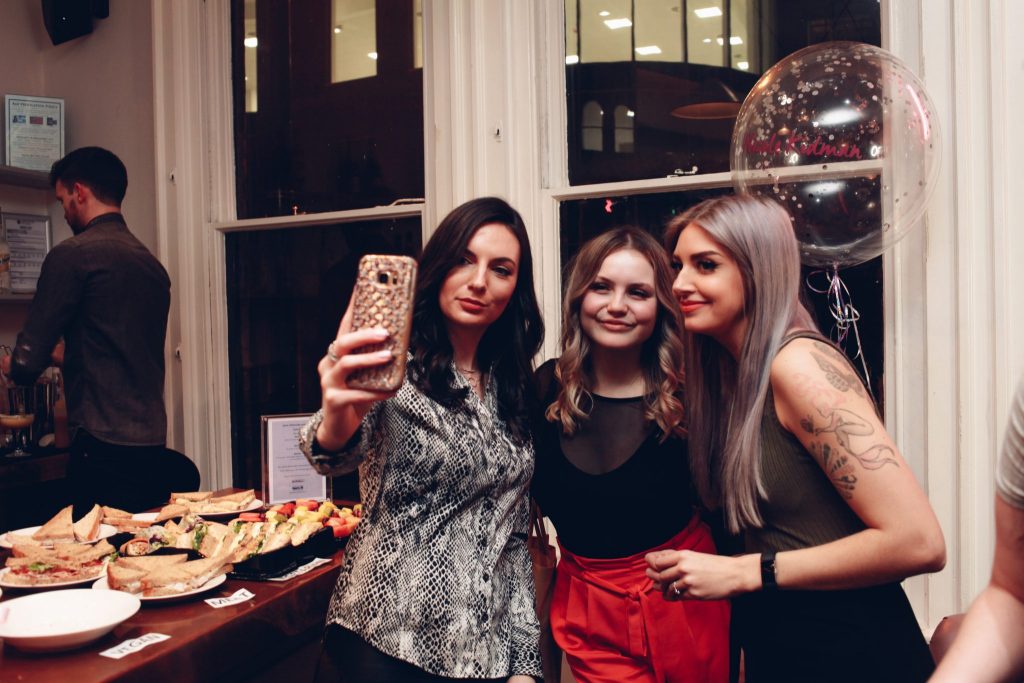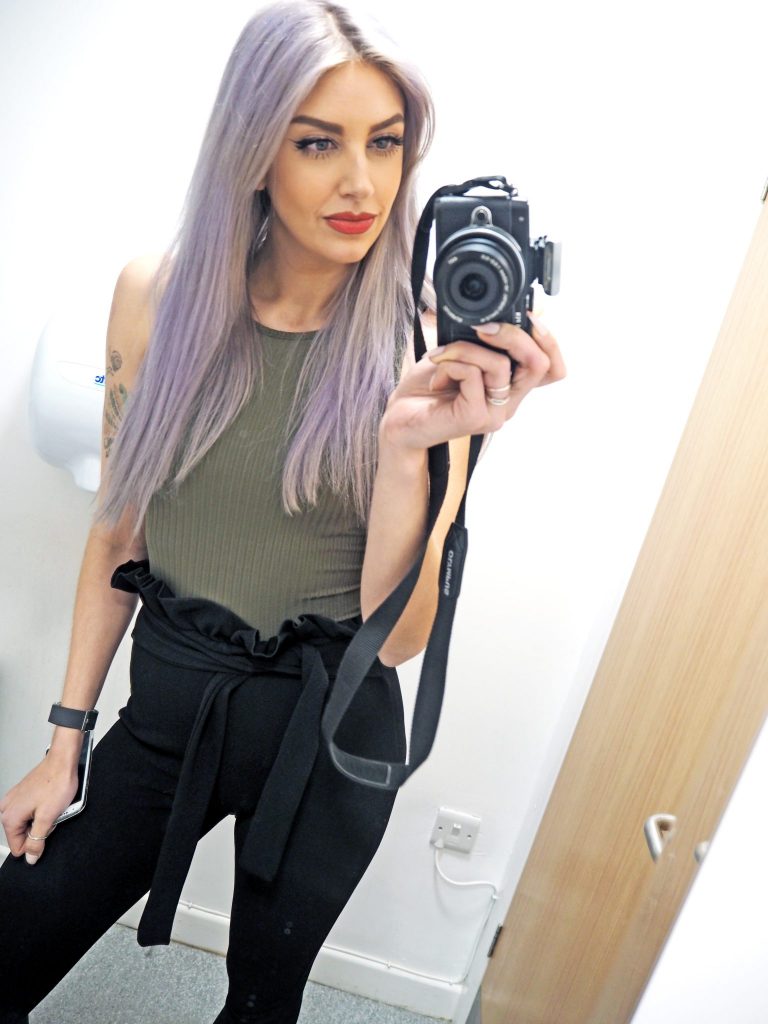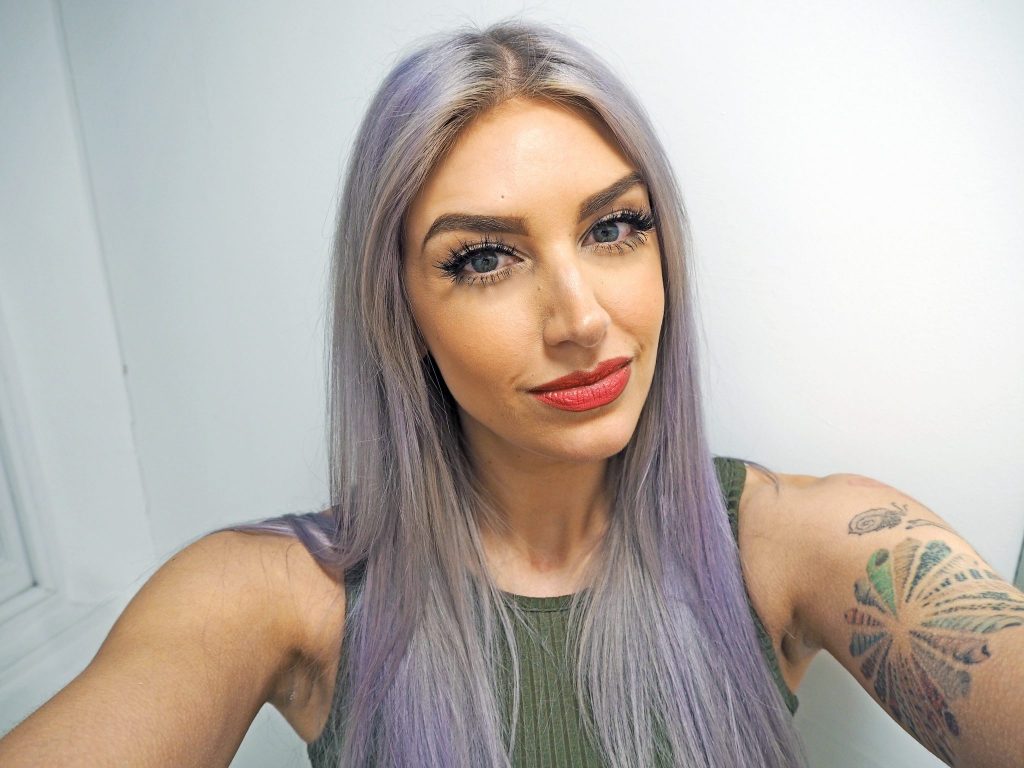 I adored the lashes – they were super fluffy and although they were quite full, they didn't look too OTT. They are also reusable for up to 20 times so I will definitely be using these again.
There were some other blogger babes that I know at the event, so it was lovely to catch up over some nibbles and a cocktail, and of course get some selfies in front of the ring light! Before we left we were all handed goodie bags, and from my experience at Boohoo events, they do THE BEST goodie bags, packed with a haul of lifestyle, beauty, food and boohoo gifts. Among the epic goodies from Benefit, Soap and Glory, Gillette and Tangle Teezer, Boohoo also gifted us all one of their Women tees, which they are also selling online and donating the profits to a Women's charity which was so great to hear (you can get the tees here – they also have sweatshirts and hoodies in the same design, and proceeds are still going to Wonder charity if you pick one up).
We ended the evening with lots of chatting over a few glasses of Prosecco which was really lovely. Thank you so much to the gals at Boohoo for (once again) putting on one of the best events I have been to – cant wait for the next one!
LL x