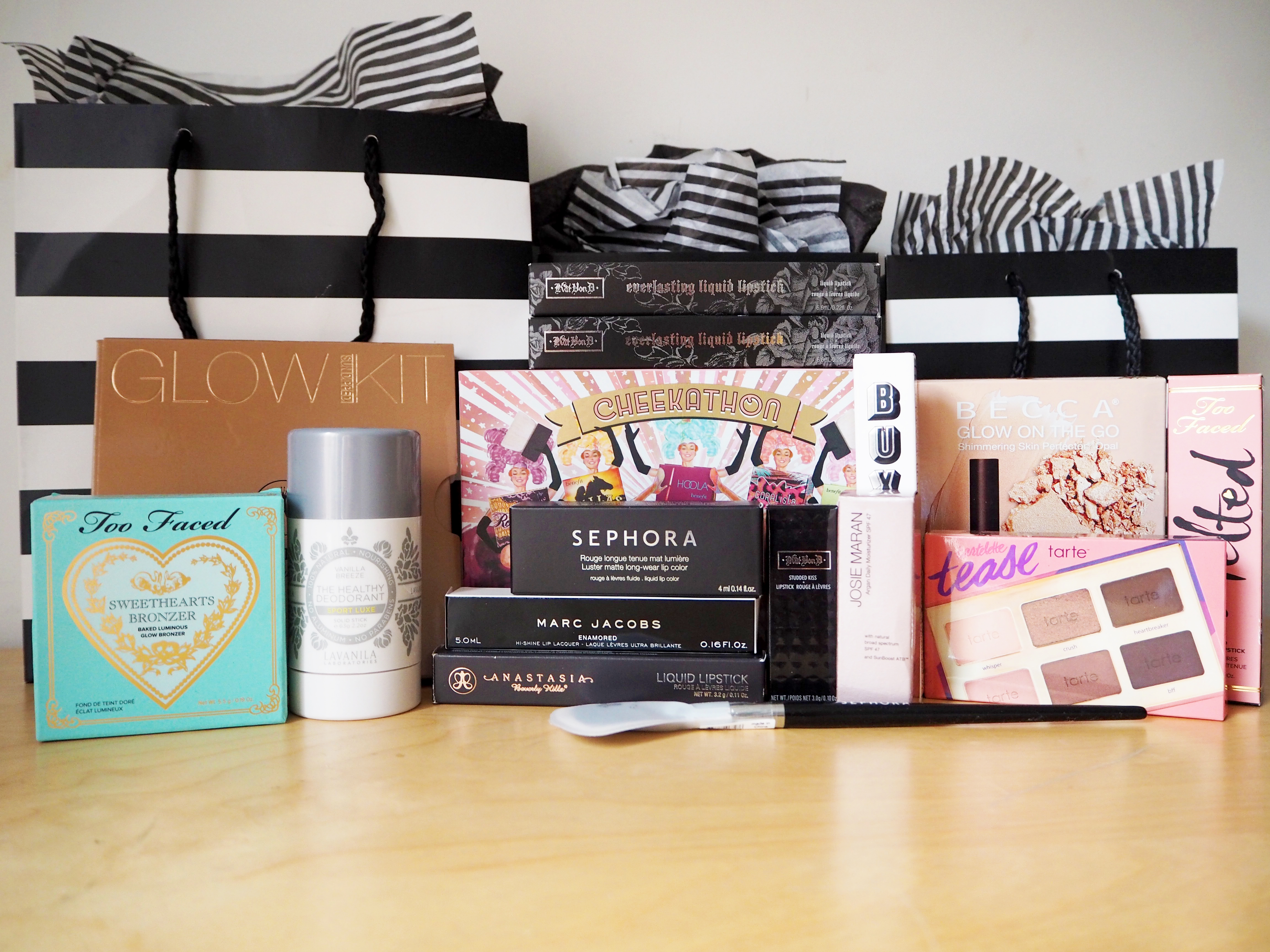 So you guys may or may not be aware that I have recently returned from a trip to Canada. I had an amazing time and got to spend some quality time with some of my nearest and dearest. Whilst over there, I obviously had to pay a visit or four to Sephora and stock up on some products that are a little tricky (and pricy) to get your hands on over here in the UK.
I wanted to share the items I purchased, and I will be doing further reviews of the products individually in more detail so stay tuned for those!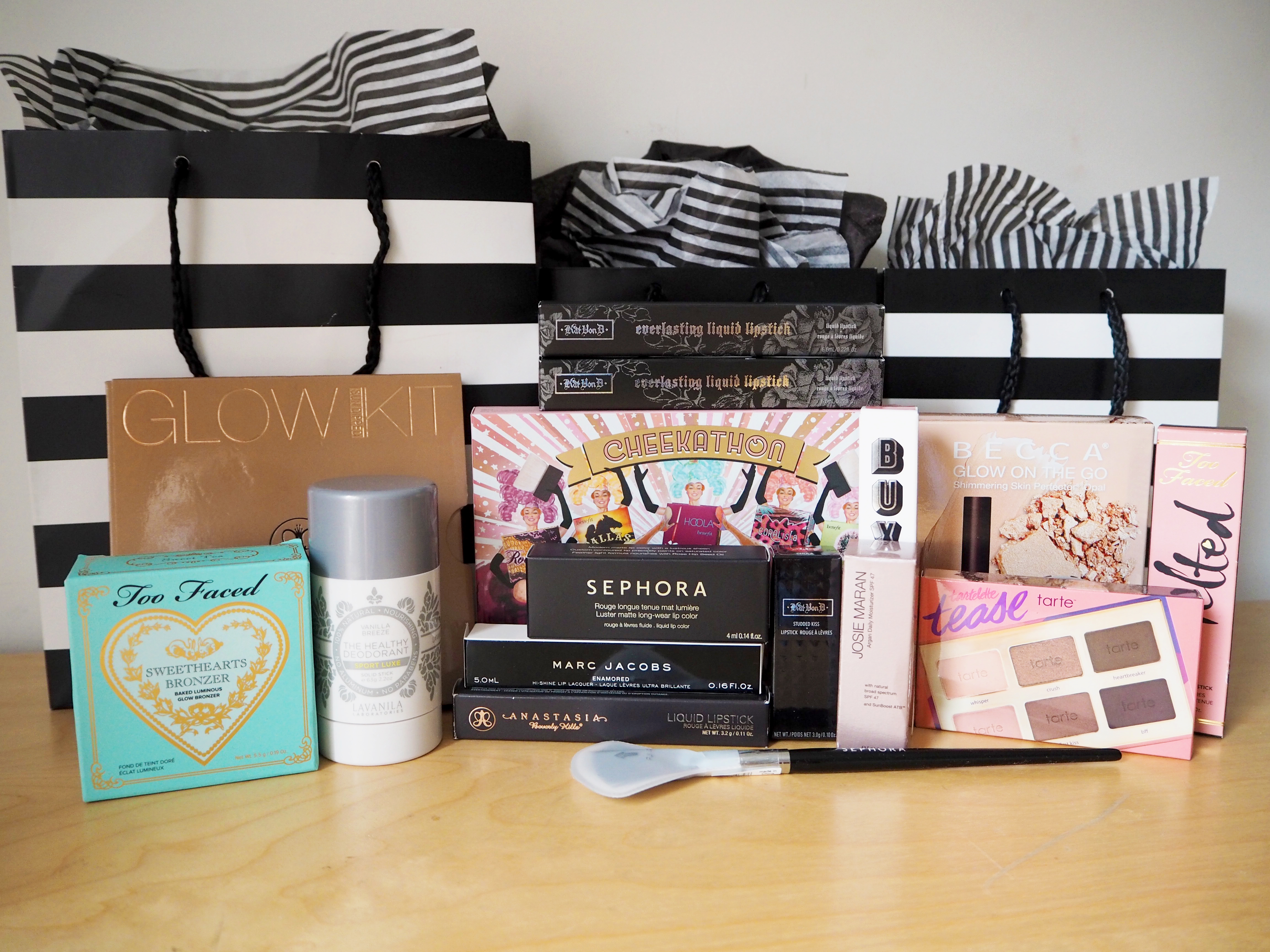 (L-R)
Too Faced Sweetheart Bronzer in 'Sweet Tea' | $30 (£22.49)
Anastasia Beverly Hills Highlight Palette in 'Sun Dipped' | $40 (£29.99)
LAVANILA Sporte Luxe deoderant | $16 (£12)
Kat Von D Everlasting Liquid Lipstick in 'Noble' and 'Lolita' | $20 (£15)
Benefit Cheekathalon | $58 (£43.49)
Sephora Luster Matte Long-Wear Lip Colour in 'Fig Luster' | $16 (£12)
Marc Jacobs Enamored Hi-Shine Lipgloss in 'Sugar Sugar' | $28 (£21)
Anastasia Beverley Hills Liquid Lipstick in 'Naked' | $20 (£15)
Kat Von D Studded Kiss Lipstick in 'Chula' | $21 (£15.75)
Buxom Full-On Lip Cream in 'White Russian' | $20 (£15)
Josie Maran Argan Daily Moisturizer SPF 47 | $14 (£10.50)
Sephora Pro Fan Brush #65 | $27 (£20.25)
Becca Shimmering Skin Perfector Glow on the Go in 'Opal' | $20 (£15)
Tarte Tartelette Tease Palette | $21 (£15.75)
Too Faced Melted Liquified Long Wear Lipstick in 'Melted Nude' | $21 (£15.75)
(All prices are in US dollars as I purchased most of these items when we visited the Detroit Sephora store)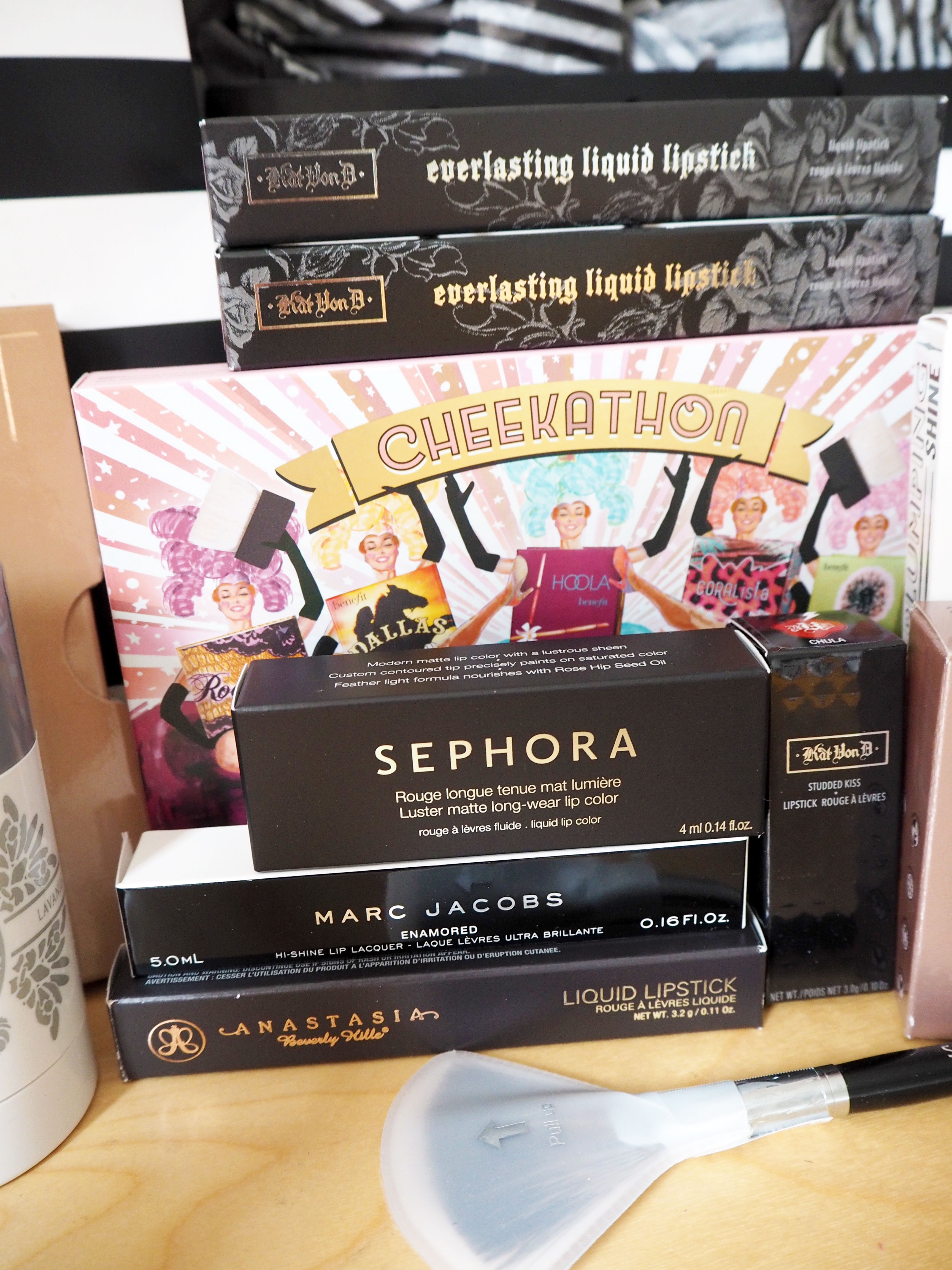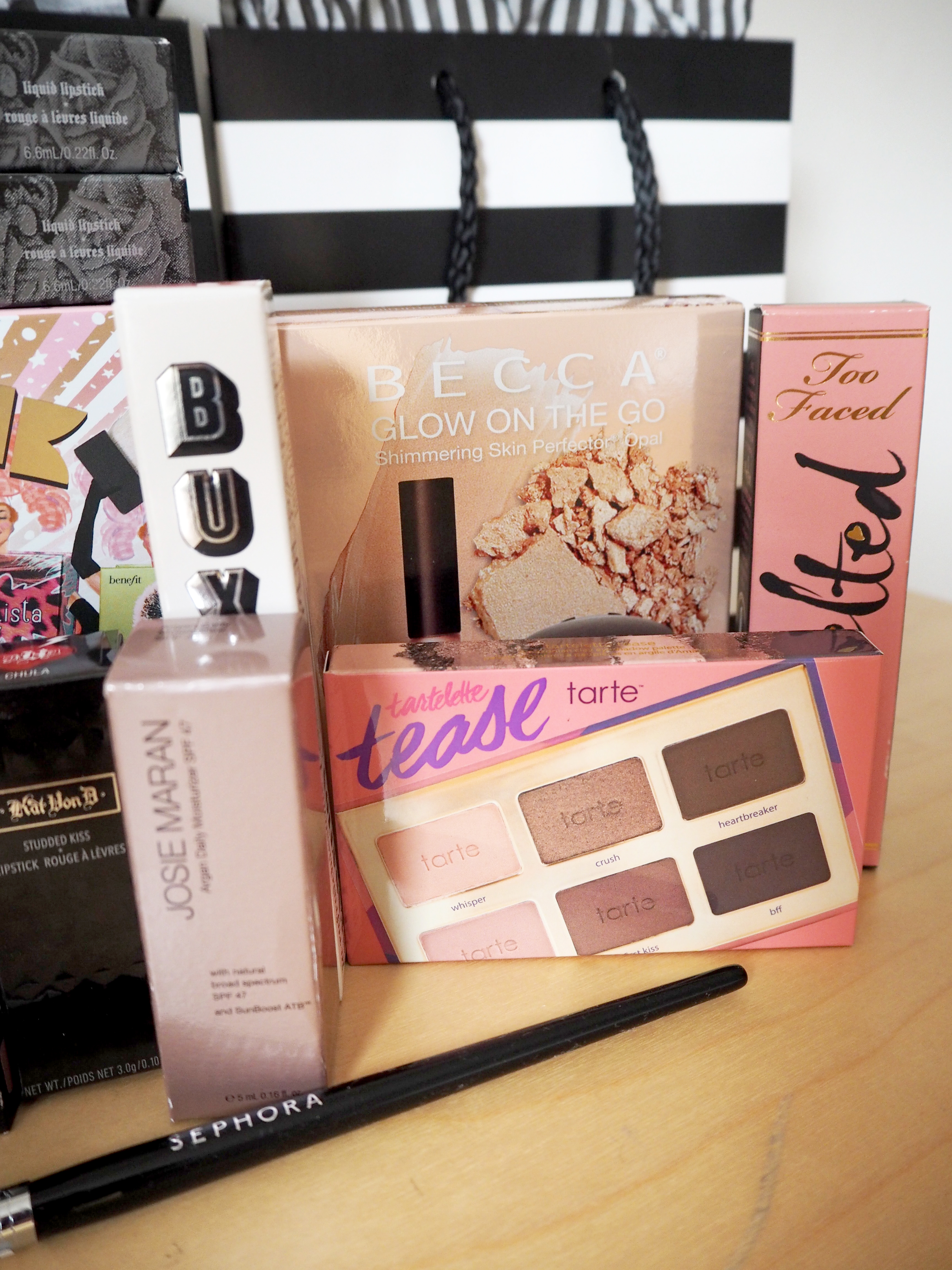 Do you have any of these items? Let me know in the comments below which products you would like to see reviews and swatches of!
LL x
Are you following me on 

?