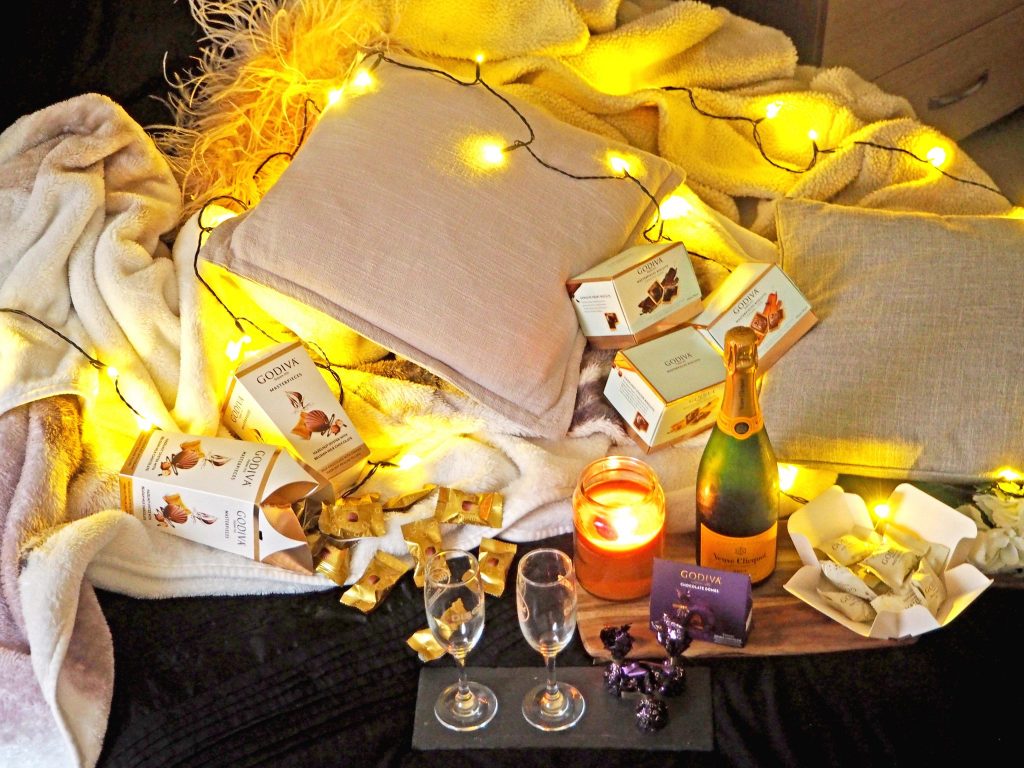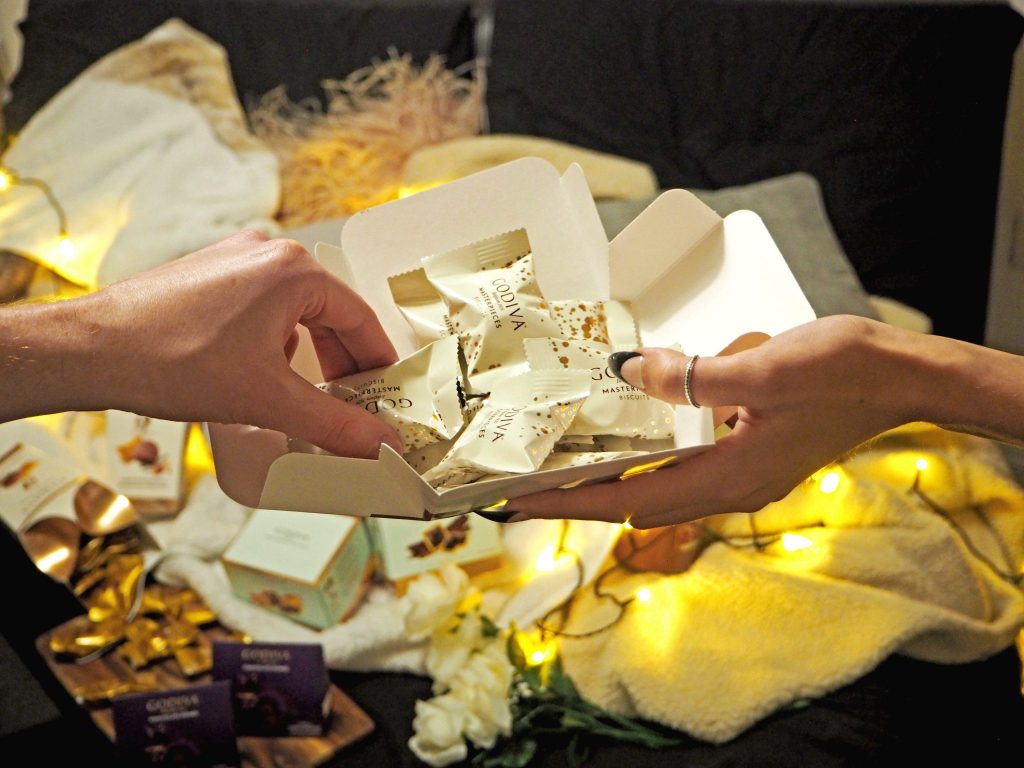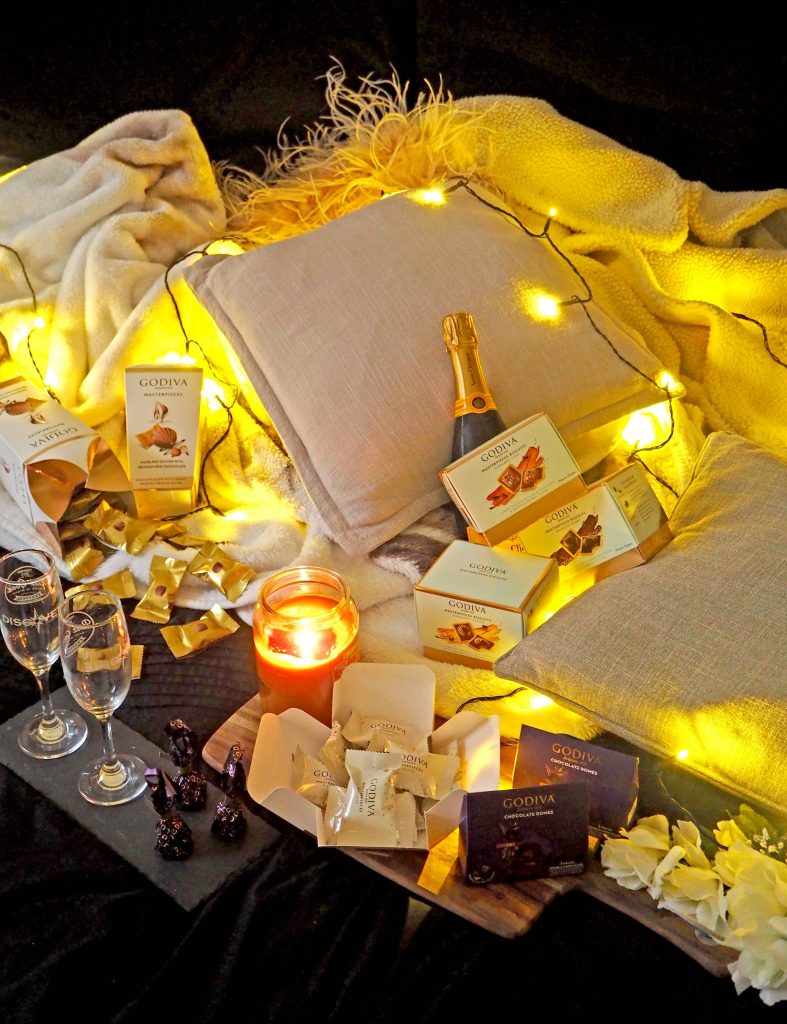 Godiva Chocolate
Godiva Chocolate has quickly become one of my favourite treats this past year. If you haven't tried their deliciously indulgent product then you are seriously missing out. If I'm looking for a luxury chocolate product then Godiva are my go-to. So you can imagine my excitement (especially if you know how much I love an indulgent treat) when they sent me an incredible selection of their chocolates and biscuits.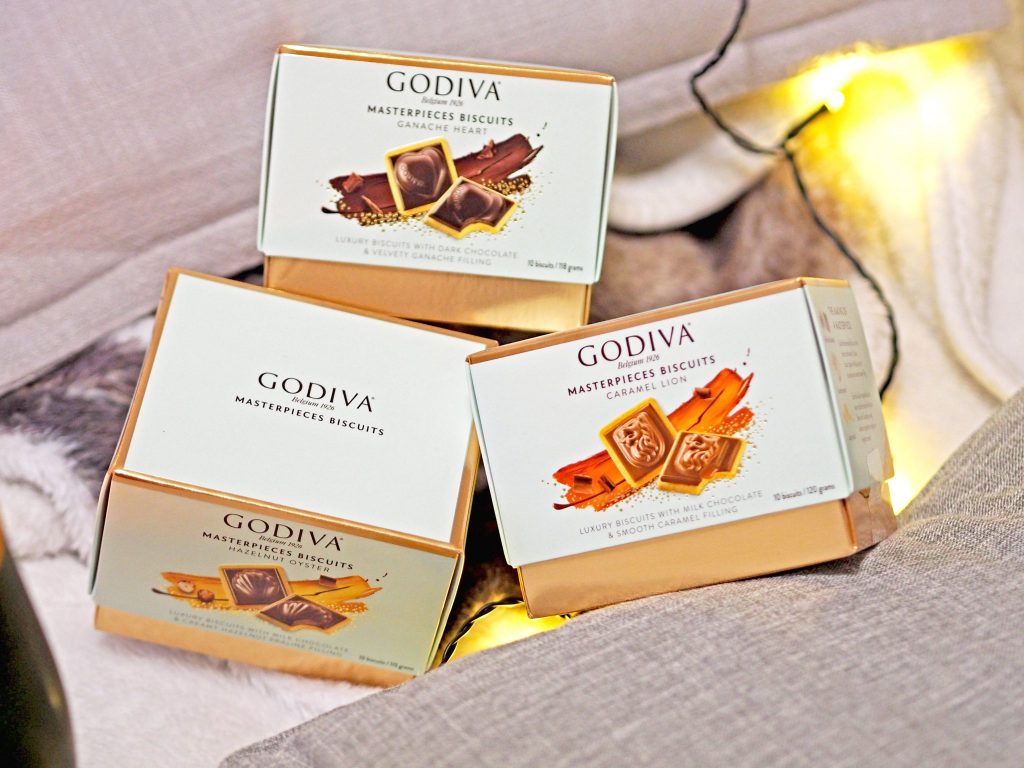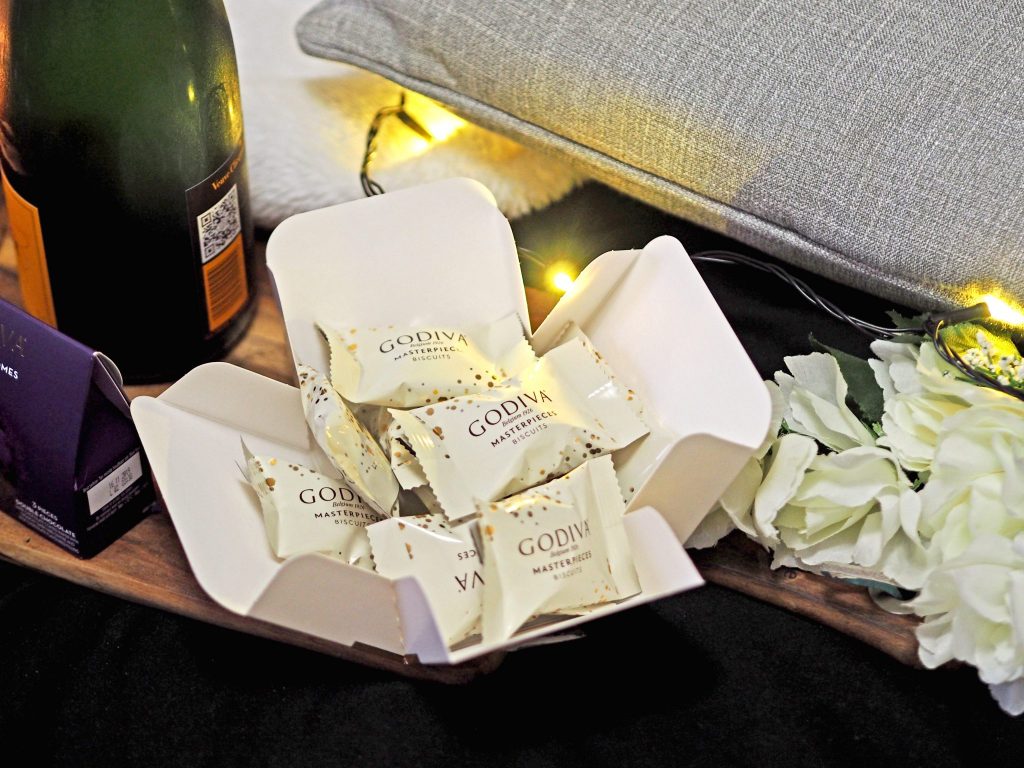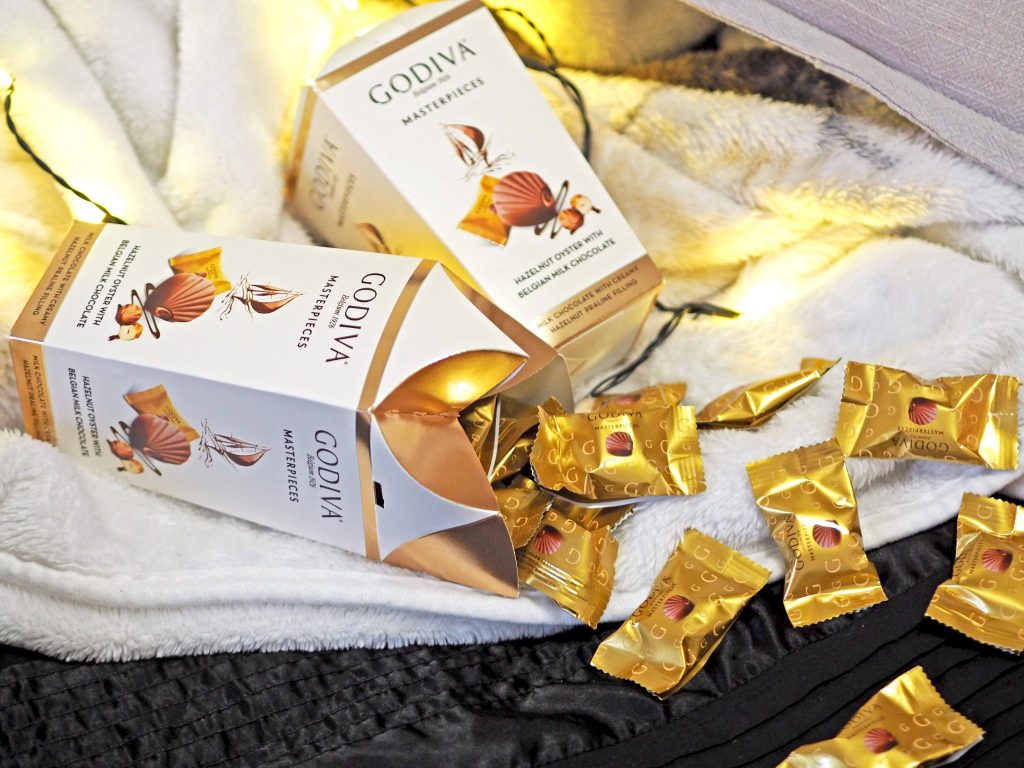 The Products
In my hamper I had an amazing haul of some of the Godiva faves including the Masterpieces Hazelnut Oysters with Belgian Milk Chocolate, three varieties of the Masterpieces Biscuits; my favourite being the Ganache Hearts, and the Chocolate Domes.
We've had a stressful few weeks after buying our new apartment, so with the help of Godiva I thought I'd create the perfect cosy night in for me and JP to relax and enjoy some chill time. As winter draws in, there's nothing I enjoy more than cuddling up with a mountain of blankets, some luxurious treats and a glass of fizz to relax.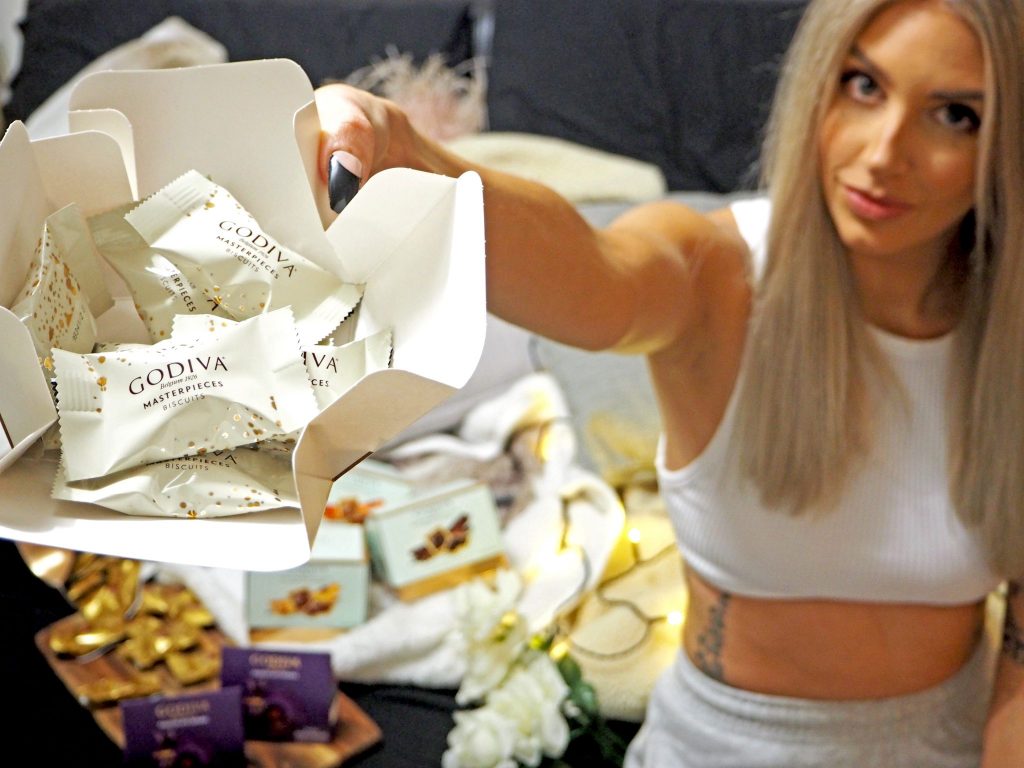 Wonder Awaits
Christmas is the perfect time to give the gift of Godiva; whether it be a treat for yourself or to share with others. Their products feel very luxurious, not only in the products but in the packaging too. A night in with Godiva was a lovely experience for both of us after a busy period. Treating ourselves with some delicious chocolate and a glass of fizz on a Saturday night felt lovely and indulgent; just what we needed.
LL x
#AD – These items were gifted. As ever, all opinions are my own.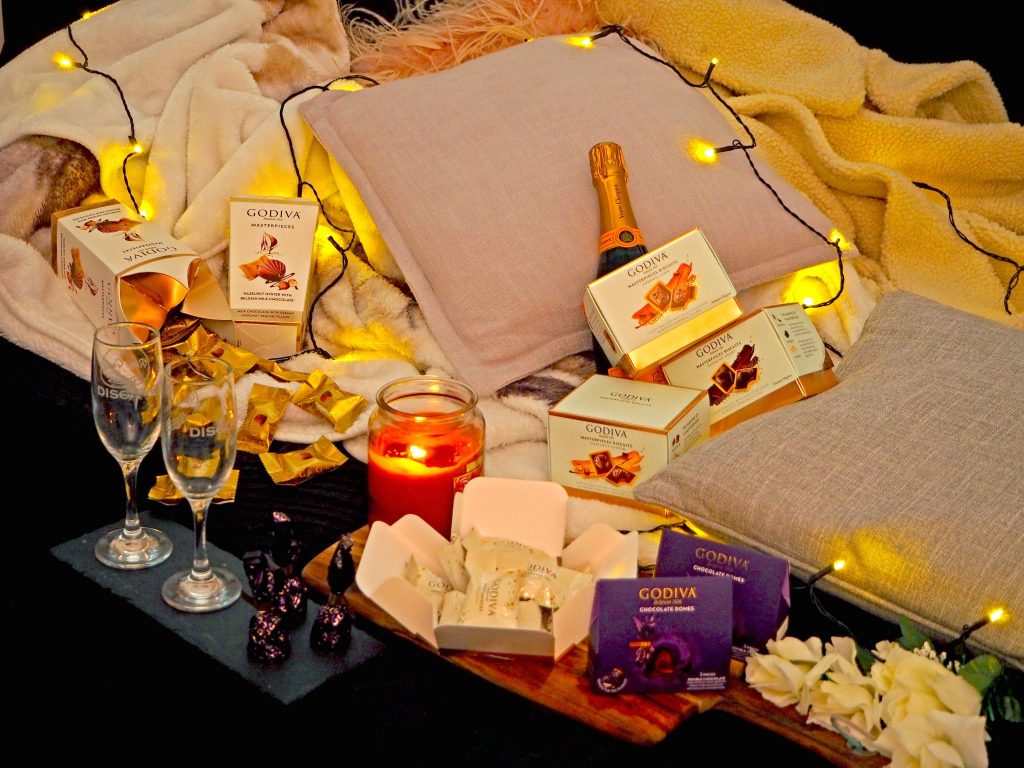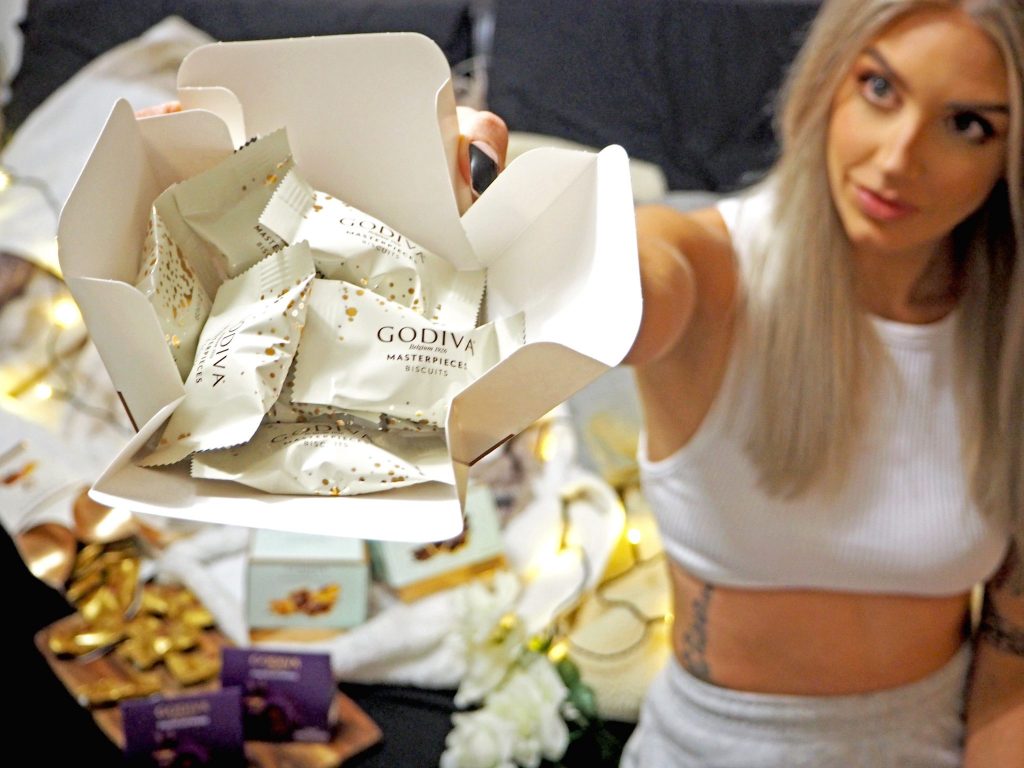 You can visit some of my other sweet treat posts here and here.